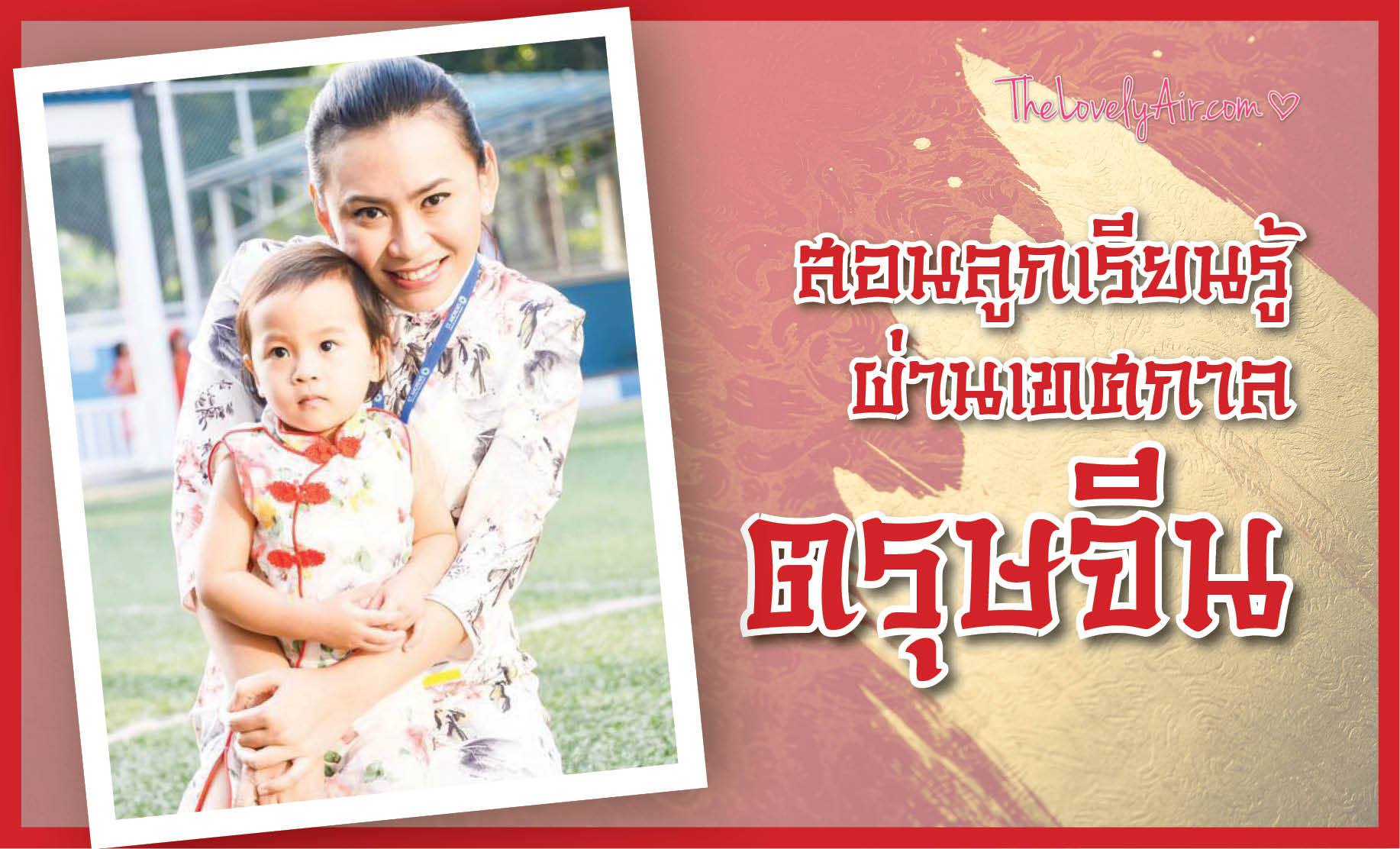 Teach Children To Learn By Chinese New Year.
The Chinese New Year is coming. This year is the 16th of February. Which house that pays the worship or offer sacrifices to ancestors is a great opportunity.
This year, you will have another documentary to teach children. The things around us can be taught to children well. Have you taught or tell the children know about this festival? If not, let come to teach them well.
For Thai of Chinese origin, do you know? Chinese New Year is a festival that linked to their children life. No need to Difficult or use knowledge from the textbook always. For this Chinese New Year What you want child learning to? I will set the timeline to be easier. Then you gradually tell each story that has interesting in their own. Start with……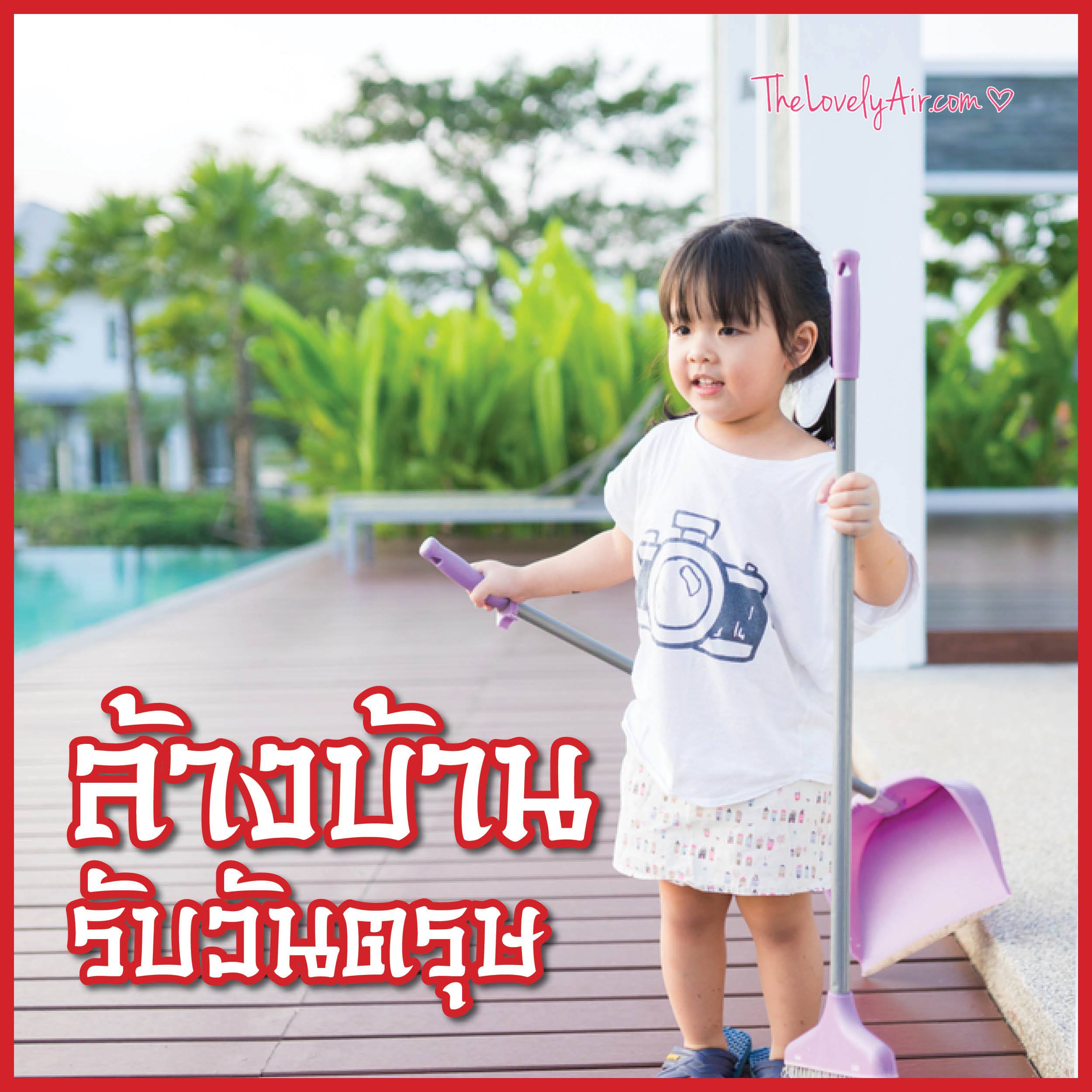 Wash house for New Year
Before Chinese New Year, Thai-Chinese will have a large house cleaning event. Opportunity to use child labor. (Just kidding) Tell the children that the keyword of home cleaning is to prepare a clean house to welcome the good things, happiness, money and health. According to ancient Chinese beliefs and also tell them if you always keeping the house clean is like preparing for good thing that come on as well. Persuade to wash the dishes, pillowcase, curtain, etc. Let him help lightly or choose what he wants to do and think together that what we should do in the Chinese New Year.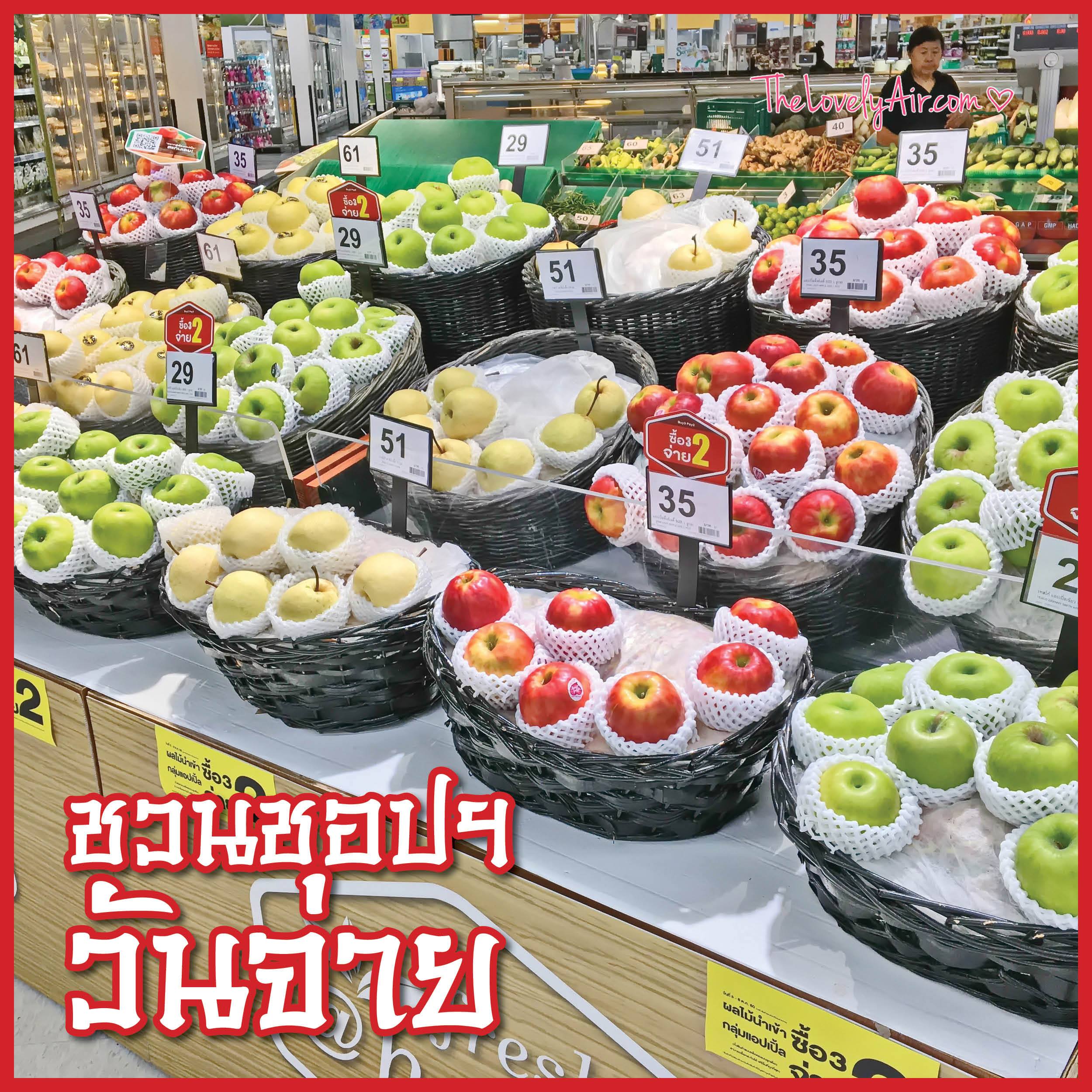 Shopping in buying Day
People are crowded, beware of stragglers with your child. tell children about the concept that we will buy something to pay homage to the Chinese New Year, such as chicken, pork, duck, orange, apple, Chinese pear, Sticky Rice Cake, etc. This is to add a little knowledge of what each meal means. Tell the children that Nowadays, food for pay the worship is a meal that likes to eat because don't want to kill more animals. Take to shop together, teach them to buy. Compare price to value for money, Let they help you choose. But do not have to be serious about the lessons.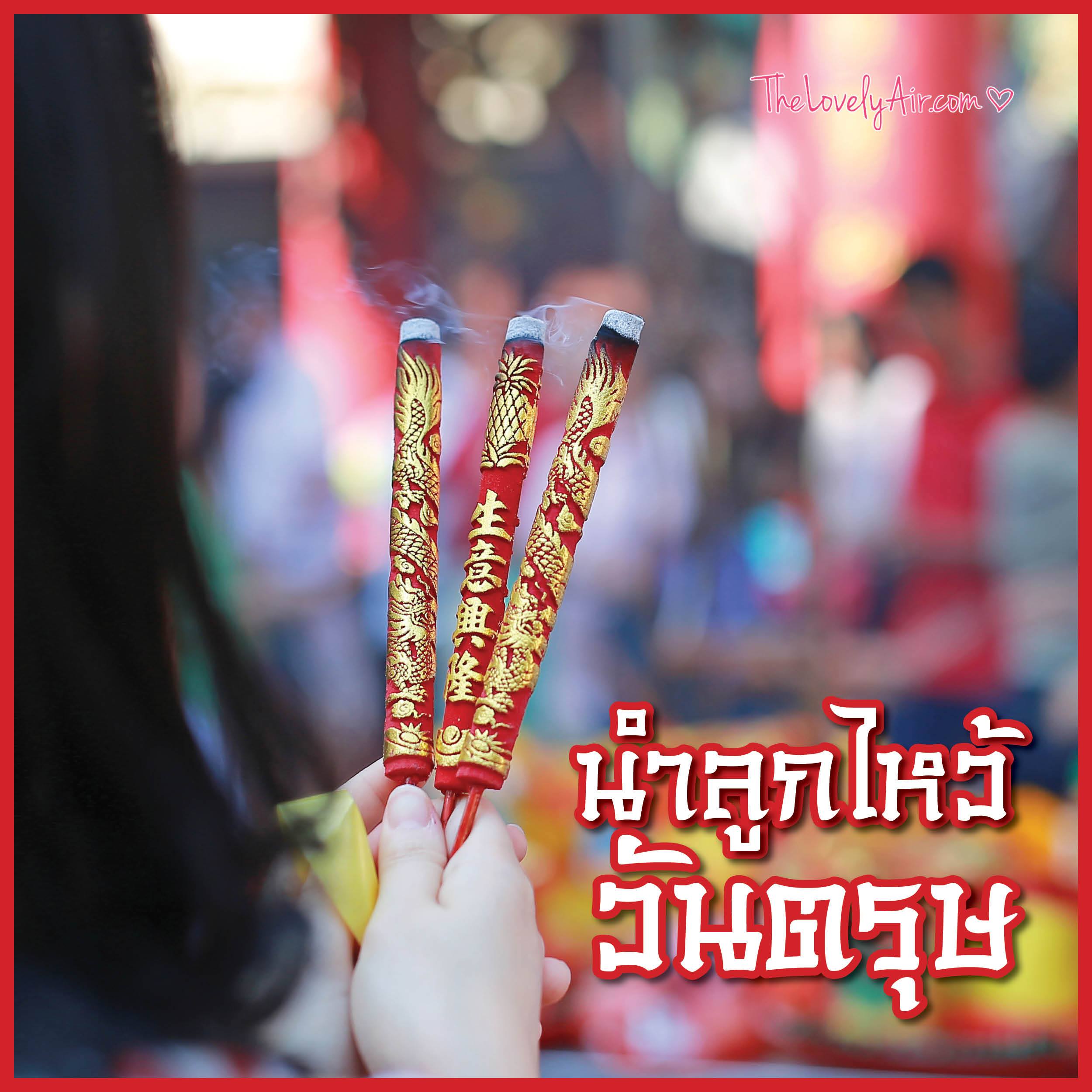 Take the Worship Day
This day, ask your children to help to set a table. Tell the children that there are three times. Morning worshipped gods and ancestral. It means grandparents and relatives who have died to express their gratitude to the loved ones. And take a meal together. In the afternoon for ghost no relatives. In the middle of the night, it will pay homage to God of luck. For older children, they are waiting for this day because they will get the money or it calls "Angpao" (or Red Envelope in English). You can teach them to save it. May give a piggy bank or take them to open an account with the bank.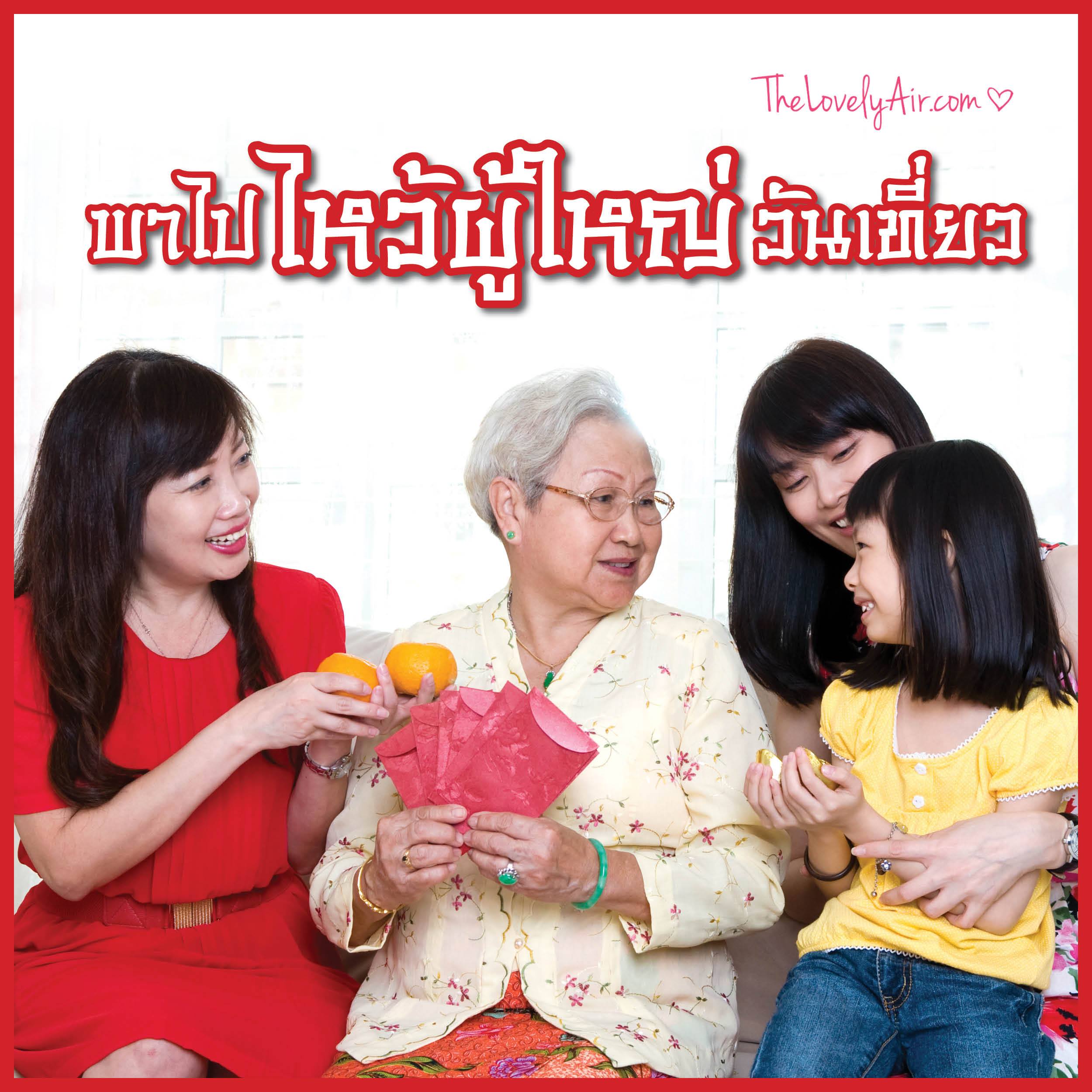 Pay respect to adults in visiting day
Today is the day that the mother taught the children to learn to respect the adults. Bring 4 orange to give relatives, both parents. Then the children will get Angpao again. Teach the children to pay homage to adults and teach them that not to claim, Wait for adults to give themselves for Good manners of children. Visiting in New Year is another way that helps children learn to create relationships with family members.
Don't forget to tell the children that Chinese New Year's traditions may vary by faith and by what adults treat. Some home may have been modifications to more convenient as they are appropriate in this age. So do not argue with anyone that who's right. It is the way to teach children to learn to accept the difference.