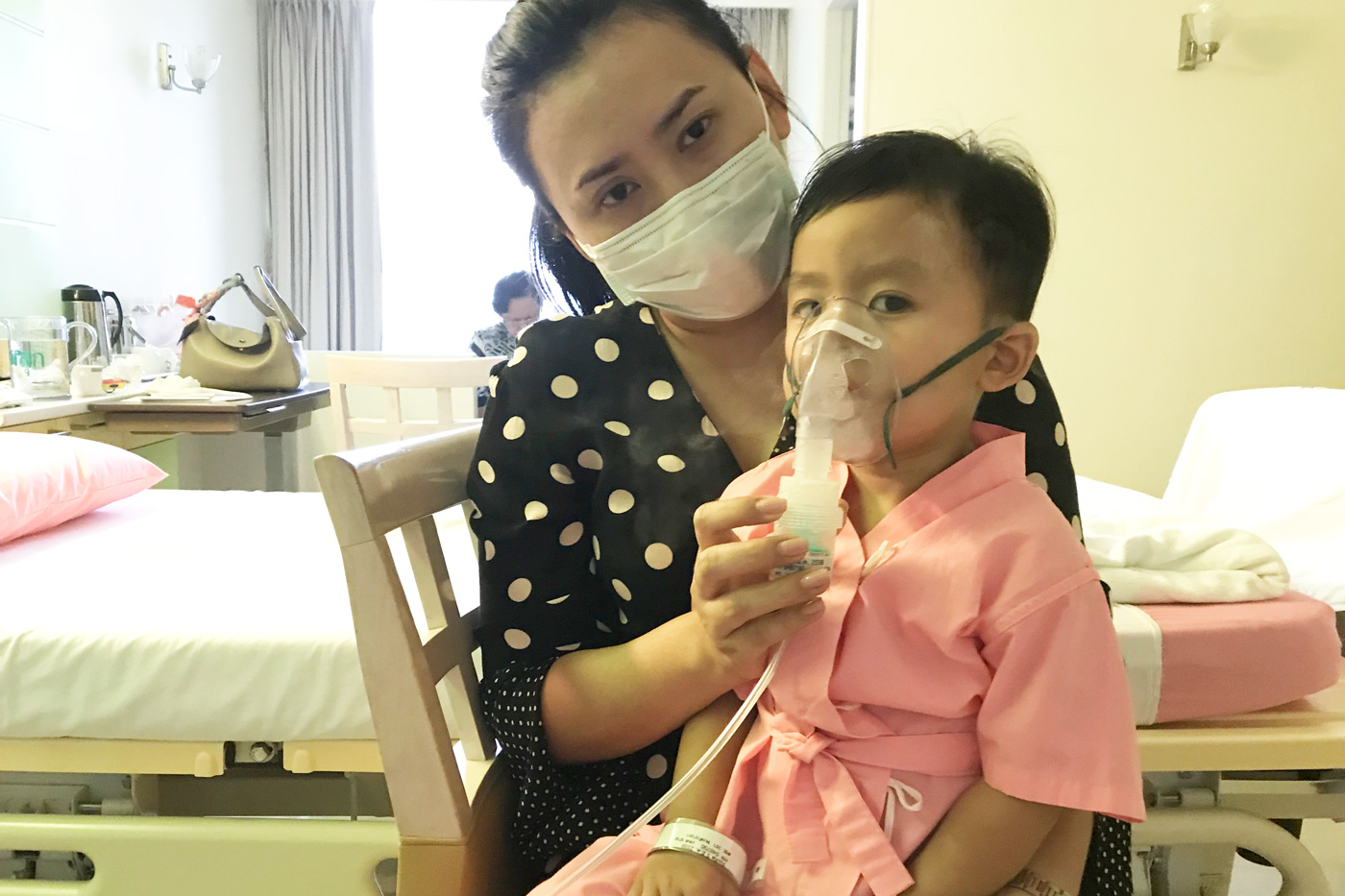 Share Experiences!!!, My Son Has RSV
Share experiences!!!, My son has RSV
My son is sick now. Admitted to the hospital on October 30 (Month before that he has Norovirus Virus Admitted for 2 days), Still in the hospital. This time, He has been infected by the "RSV" virus (Respiratory Syncytial Virus)
From Information that I find. This virus. It causes respiratory disease. The body produces a lot of secretions, such as sputum. The first symptoms are like colds, it is fever, cough, sneezing and runny nose. This disease is found in people with RSV infection at all ages, but it is very common in children and infants. More common in the late winter rain. RSV is a disease that must be treated symptomatically. There are no specific medications.
Symptoms of RSV infection usually show symptoms after exposure to the virus for 4-6 days.
For the prevention of this disease. In addition to frequent hand washing, parents with sick children should separate children from normal children to prevent sneezing and spread to people around them. If your child starts nursing or school. Parents should keep their children for at least 1-2 weeks until they are normal.
Dr Prasong Pruksananon. Specialist in Infectious Diseases in Children. Pediatrics Center. Bumrungrad International Hospital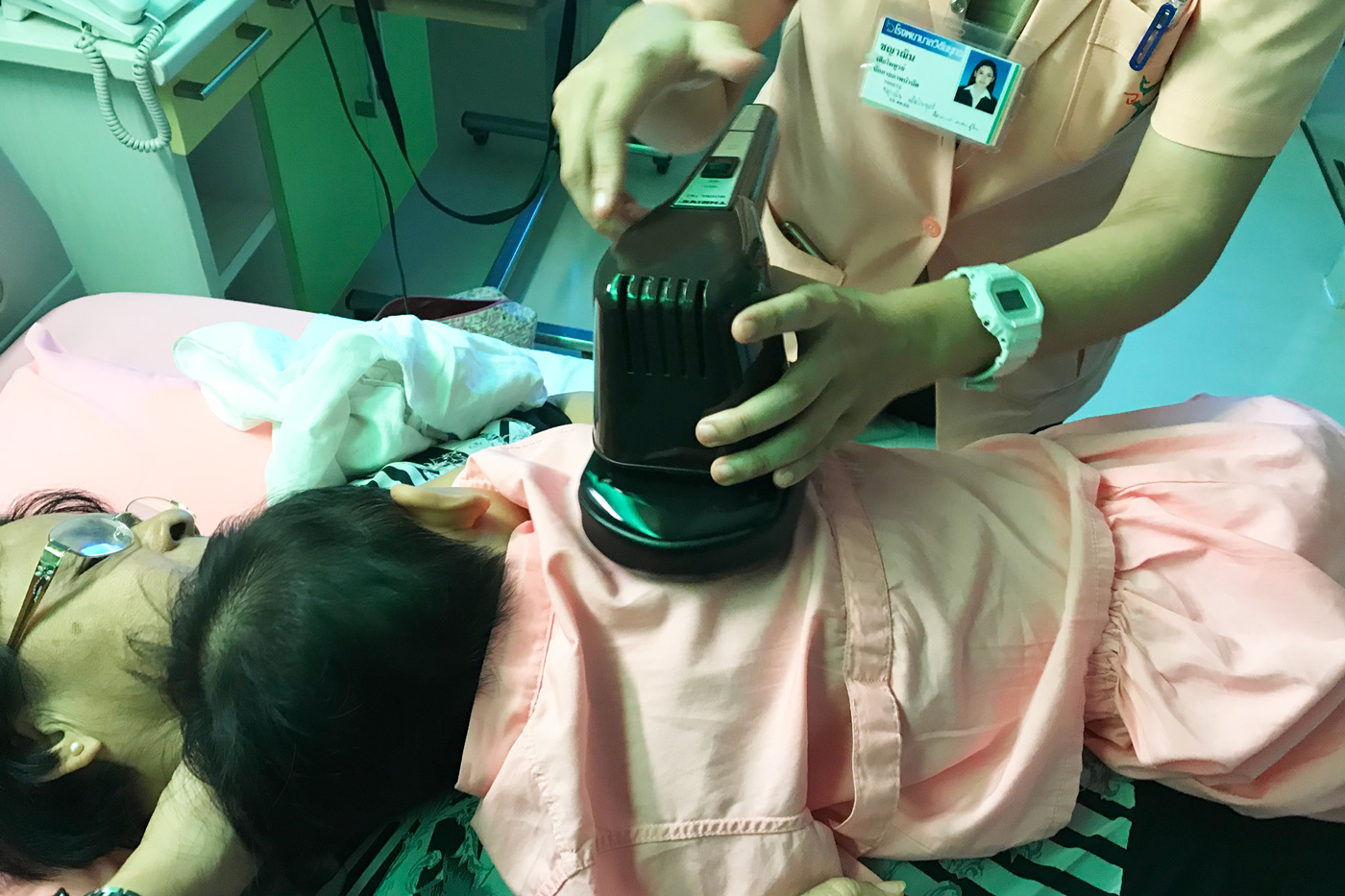 Chest Vibrator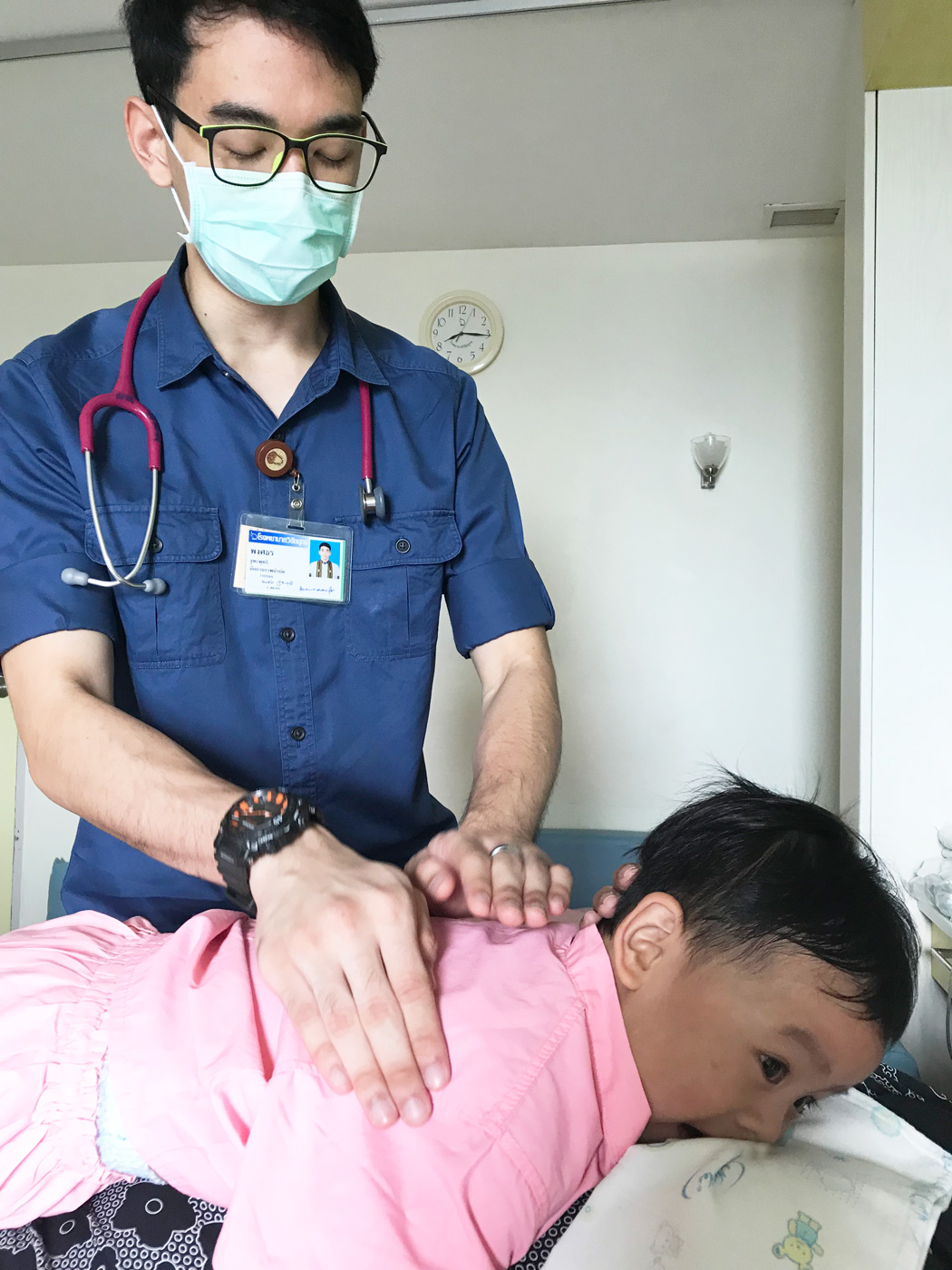 Knock phlegm out from the lung
The symptoms of the Louvre before I take him to the doctor. He has anorexia, difficulty breathing, coughing, fever 2 days and a little runny nose. At night, the baby will have a crackling sound when breathing. So I decided to take him to the doctor because I'm so worried. The doctor told me that he is breathing tired. The oxygen measurement in the blood was low. Listen to the lungs, there a lot of phlegm. Then spray and suction phlegm out after that Measure oxygen again. If the result is better, don't admit. Will give medicine to eat and then spray it. Lastly, after spraying and aspirating the sputum, the oxygen is not improved. Then the doctor uses the Swop stick in the mouth to check for infection.
I think I protect my children very careful about everything. Try to wash your hands often. Finally, it is not good enough. It so hurt when doctor suctioning phlegm out from my son. He looks so tortures. When he cries, my tears in my eyes. Luckily, Louvre does not have to pierce the brine because he can eat.
My Son, Louvre has knocked the lung, spray and suction phlegm out every 6 hours. He cries every time to suck the sputum. Now, he's afraid of the nurse. I tried to explain to my son that everyone hopes the Louvre get well soon.
Louvre told me that he wanted to go home. I'm very sorry for your children. I like to come back too. I pity you so much….
Now, this virus still outbreaks. Symptoms like colds, coughs, fever & low fever, but more severe, it can cause Lung to be infected. All Mothers should careful. Doctors say It a lot of children to have RSV.