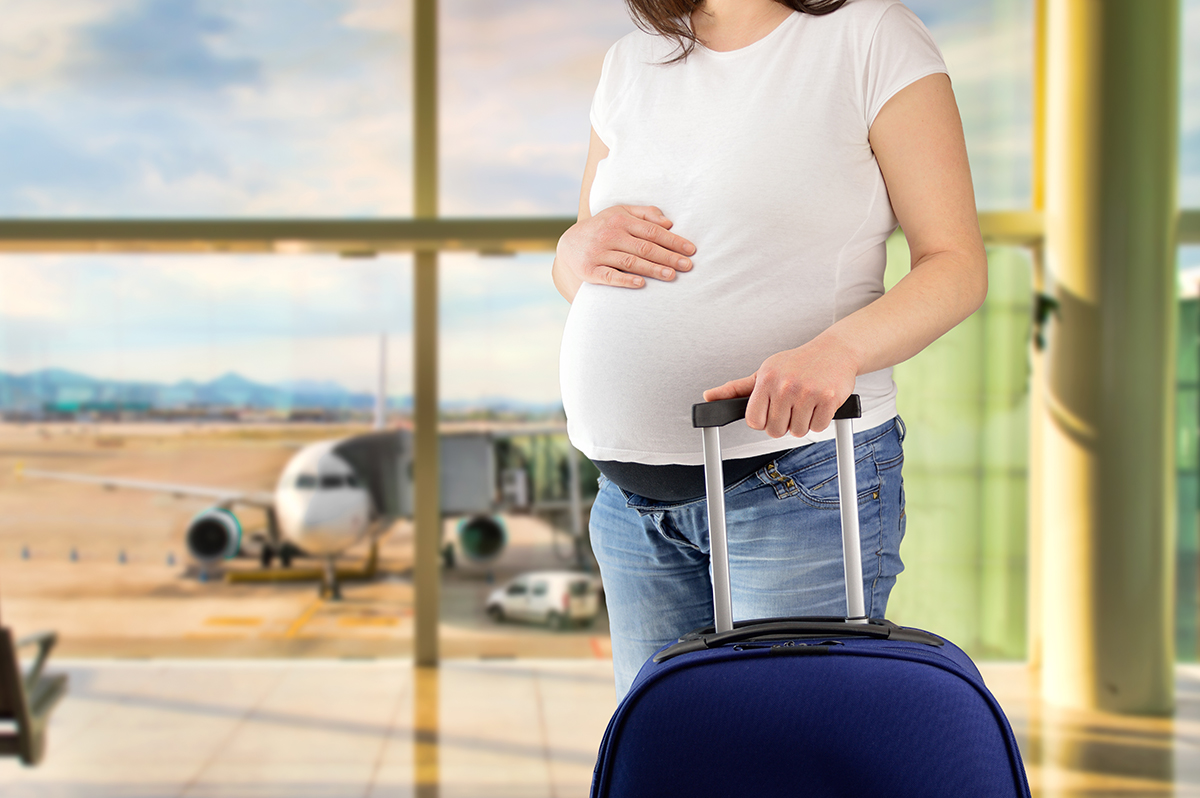 Can Pregnant Get On The Plane!? Clear All Stages Of The Flight For Pregnant Mother
Many moms may worry and wonder. Can we travel by plane as usual? Are there any restrictions or prohibitions? We would like to reply that you can travel normally without worrying about it. But for mothers who are pregnant for several months should not fly the flight requires a long flight time. Unstable air pressure can affect the blood circulation of both mother and baby.
For other mother at the age of gestation is not very much and it is necessary to travel by plane. Let's take a look at what the rules are.
General Practice for Pregnant
1. Get a health check and obtain a medical certificate confirming that you can travel without emergency parturition while on board, which may result in suspension. This certificate must be carried by mother until the journey ends
2. Buy a little more expensive airfare to select the front seats along the corridor. You can stretch the line and get into the bathroom easily. If the ticket package have served food, it should choose food that easy to digest and not eat too much.
3. The seat belt must always be lower than the hip level
4. Don't restrain urinary. You should get into the bathroom as soon as possible and always go with husband, fellow traveler or air-hostess
5. Before the trip, do not forget to ask the airline about the limits or documents that you need to use it. To be sure before the trip. This step we need to inquire thoroughly and confidently, if you have any questions, ask them to clear it.
6. Prepare emergency plans such as finding a hospital or contacting a friend or relative at a destination. In case of accident, you also have a contingency plan
7. Most airlines will not allow mothers with a gestational age of 36 weeks or more, depending on the regulations of the airline. You should make sure again.
Flight for mother pregnant. It is not difficult or scary like you think. We just have to prepare well. Check each airline to sure and ensure every time. And to prepare for the situation all sides. And the mother pregnant can travel comfortably on the plane