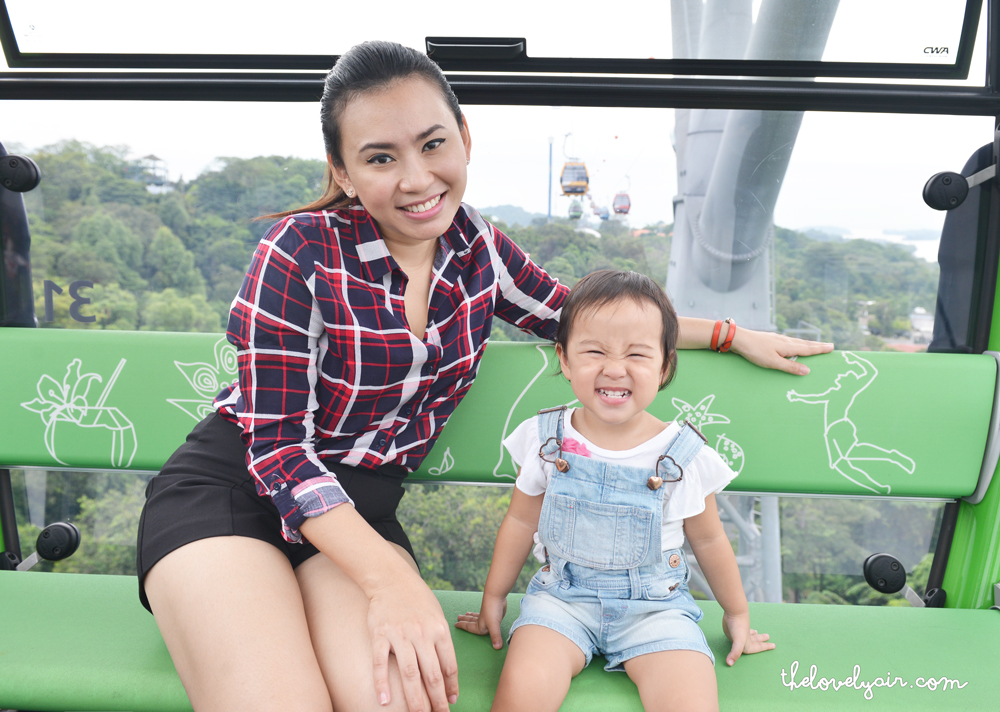 Take A Short Trip To Singapore : Resorts World Sentosa And Singapore Zoo
Singapore is the famous place which is perfect for family tourism because it is close to Thailand. Its flight normally takes only 2 hours from Thailand to Singapore. I chose Singapore as our aboard trip because it was more convenient than other countries. I love Singapore because of its modern, peaceful and systematic. It is plenty of tourist attractions for family. Regarding food, there are many kinds of food that you can choose in Singapore. Transportation system is very excellent and convenient for us.

I went to Singapore by Air Asia flight. I wrote about the preparation for children before going on board through the article in the link www.thelovelyair.com/tips-for-flying-with-babies-and-toddlers/
This was the second aboard trip for my family and children. My children was very nice because we prepared excellently. Before travelling, I suggest that parents should prepare a flight time and plan a bedtime for children well. If you have an early flight in the morning, you should wake up early to check baggages and prepare your time for loading all of your belongings. It is pity for children to wake up early. Hence, you have to consider about your children as the first priority when you book a flight. If you doesn't have a flexible time and have to book a morning flight, children should sleep early. Don't forget to prepare a breakfast for them or a light meal such as boiled eggs, milk, sandwiches, bread or crackers. Alternatively, you might let them have breakfast at the airport instead. Based on my experience, it would be better if you can bring a light meal by yourself instead of taking it at the airport because it saves your time for check-in and loading bags.
Another recommendation is to bring your own baby carriage. It can be taken on a plane. You can use it until the end of airplane gate. You have to ask an officer for the tag to attach a baby carriage at the check-in point (Tag includes travel information) in case that you bring it on a plane or load it. In addition, you should inform an officer where you want to use it as the last point before going abroad. An officer at destination port will return your baby carriage when you arrive.
Let's see how wonderful of Singapore trip in following pictures.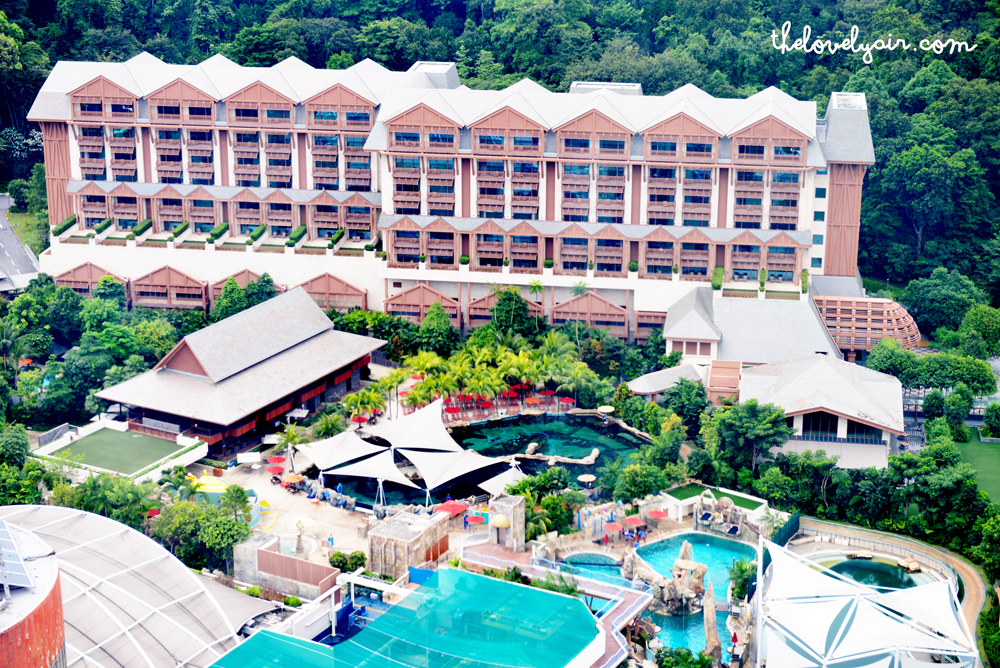 We took a taxi to a hotel when we arrived at the airport. Our hotel in this trip was Equarius Hotel located in Resorts World Sentosa. I chose this hotel because its location is near many tourist attractions and it also has a swimming pool for children as well.
Our room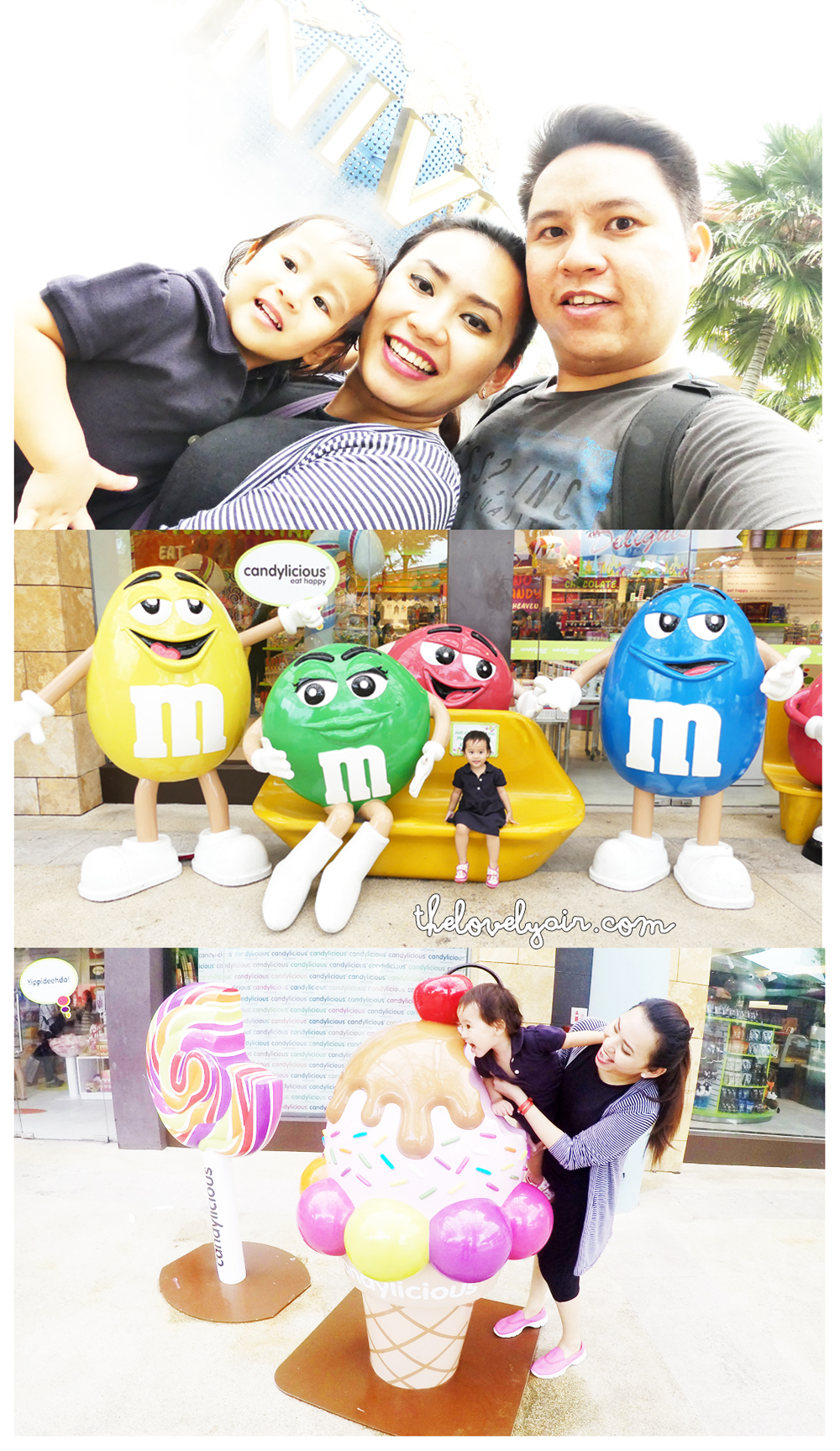 Day 1
It was nothing much on the first day as it was 2PM when we arrived in Singapore. So, we spent a time in the hotel such as taking a rest, shopping, taking photos and having meals.
Day 2 : Singapore Zoo – River Safari
I will show you what I prepared for my children in my tote bag throughout the journey. I properly prepared children stuff because it would be a long day for travelling in Singapore. It took a whole day to complete the tour program without going back to the hotel until the tour was finished. Stuff includes:
Bottle of water
Diapers for 1 day
Apron
Wet wipe
Milk and snack (I chose dried raisin because it was easy to eat)
Clothing 1 set ( in case of dirty)
Baby carriage
Hat for children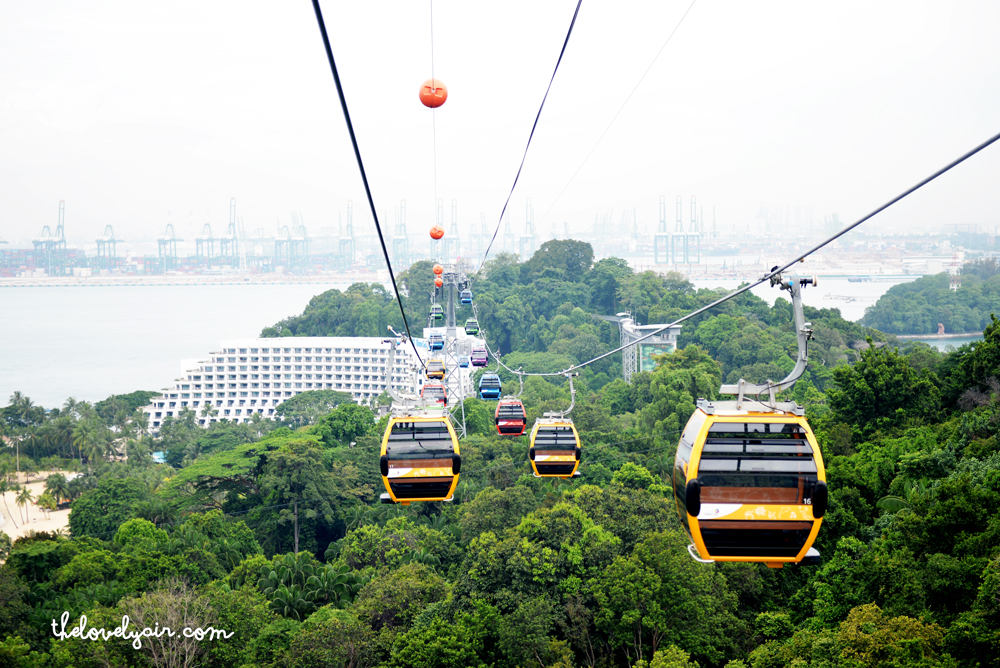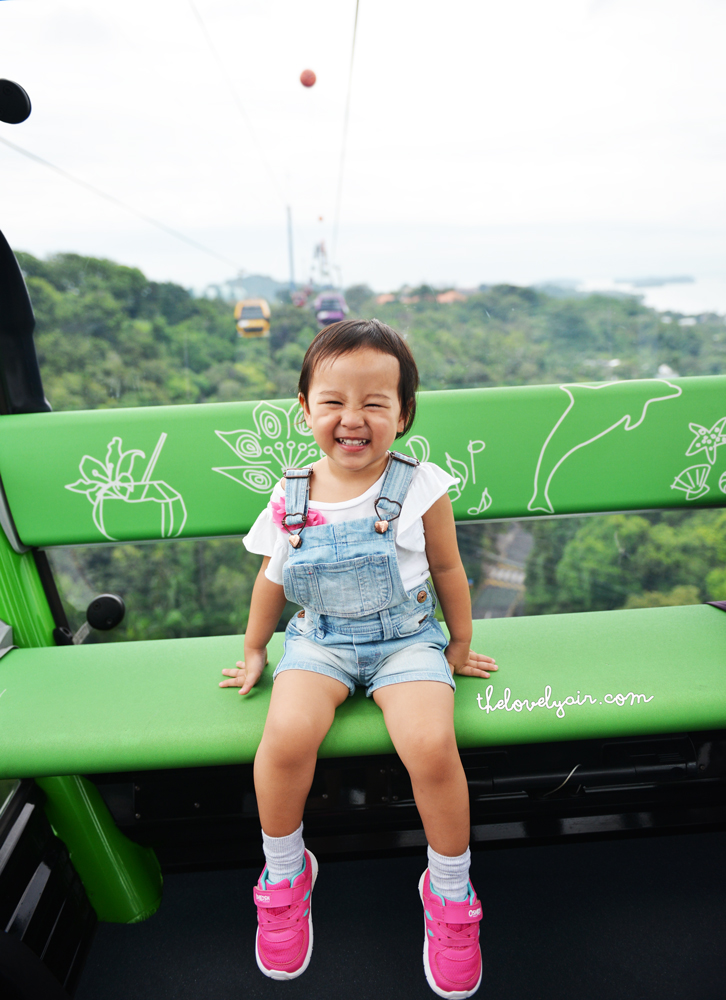 We began the trip by taking cable car and having breakfast at Food Republic @ Vivo City.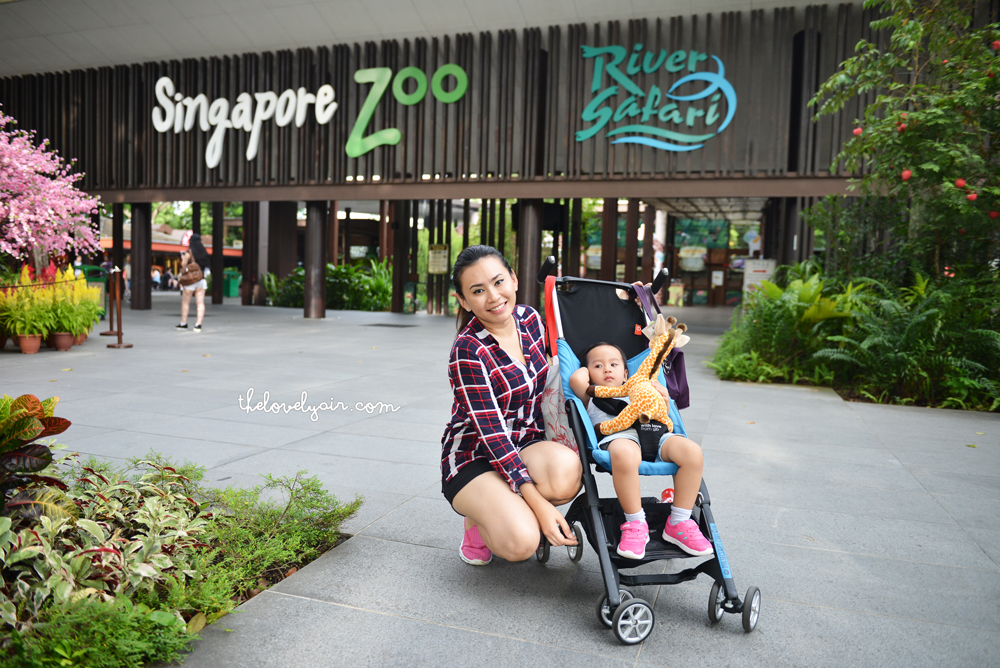 Then, we took a taxi to Singapore Zoo. It was a beautiful zoo and provided various great programs for children. There are many types of animal here. Some of them cannot see in Thailand. As I know, it was more than 315 species divided into 10 zones in this zoo.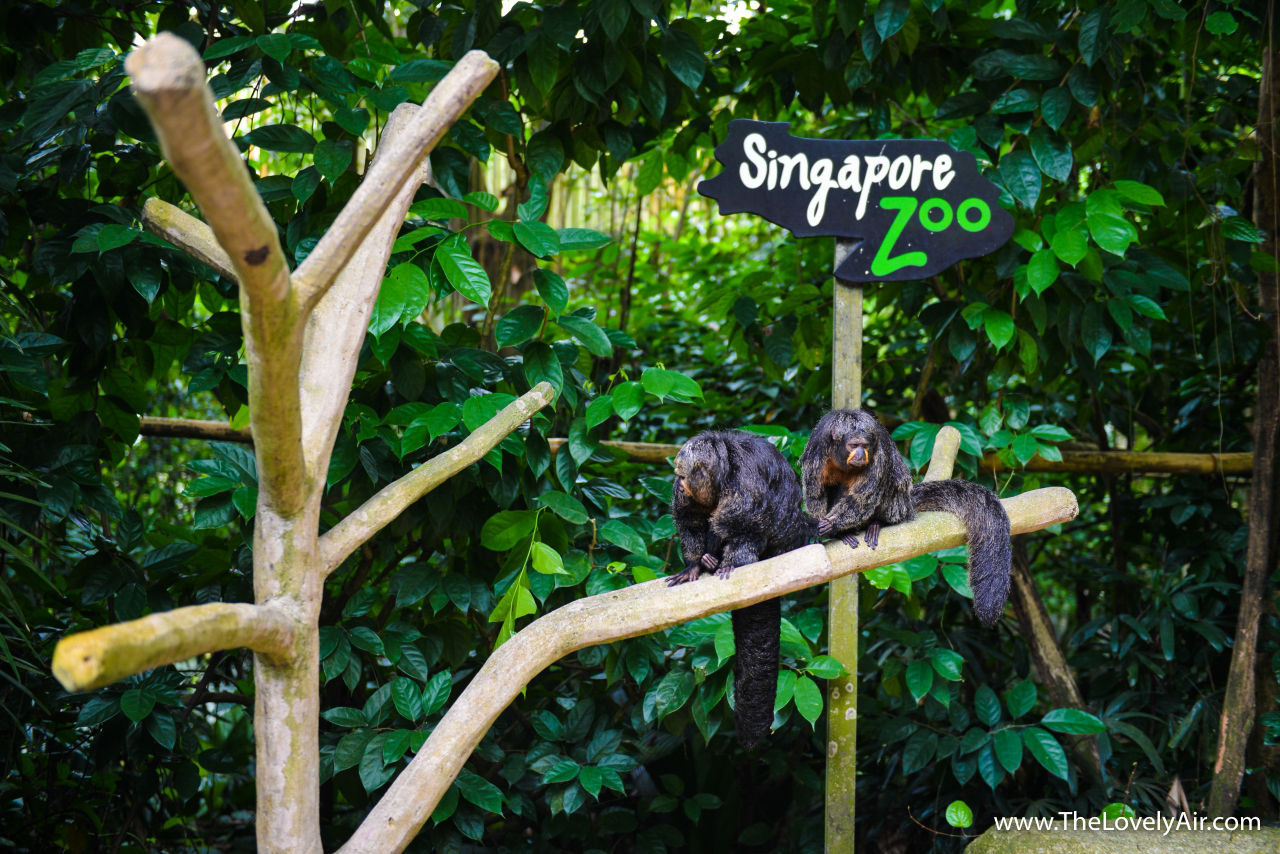 Little monkeys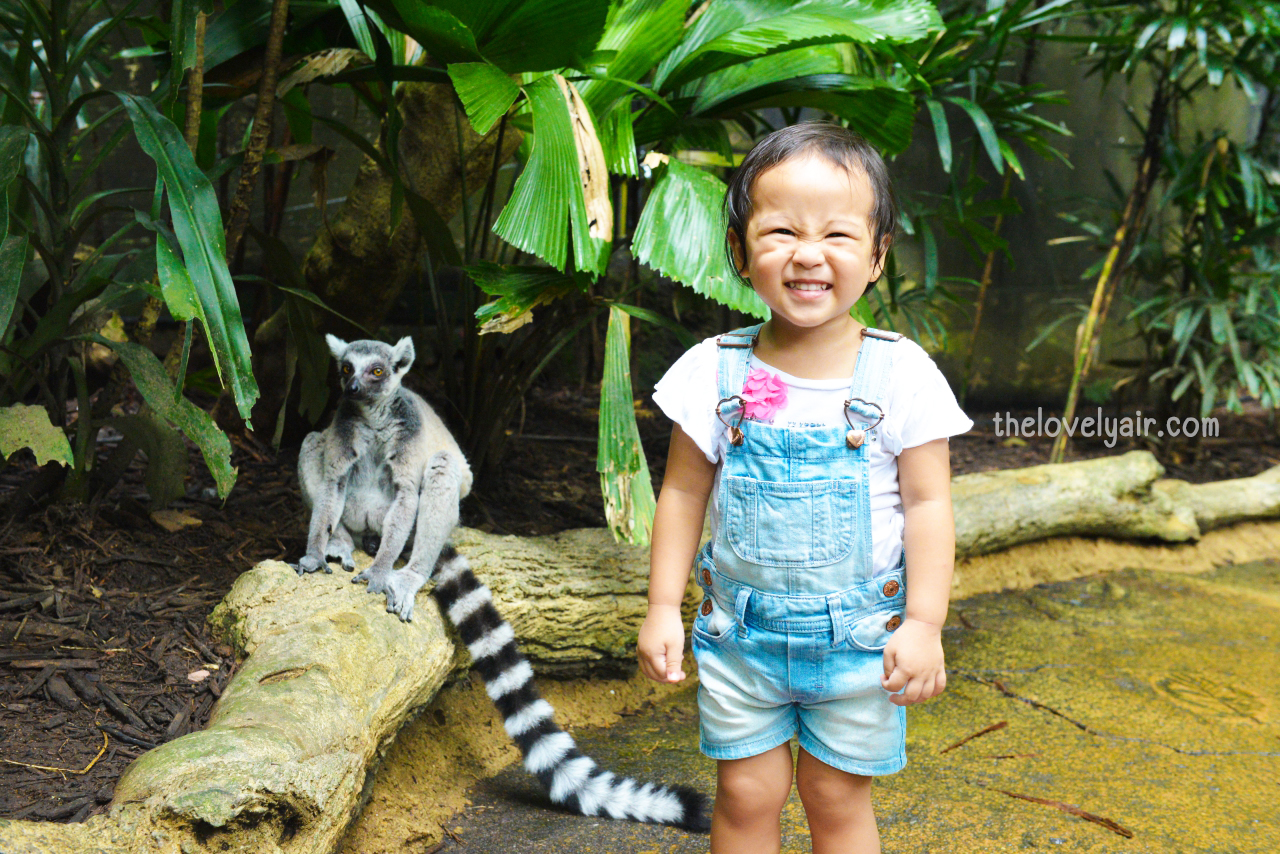 This animal in the picture above was so adorable and friendly.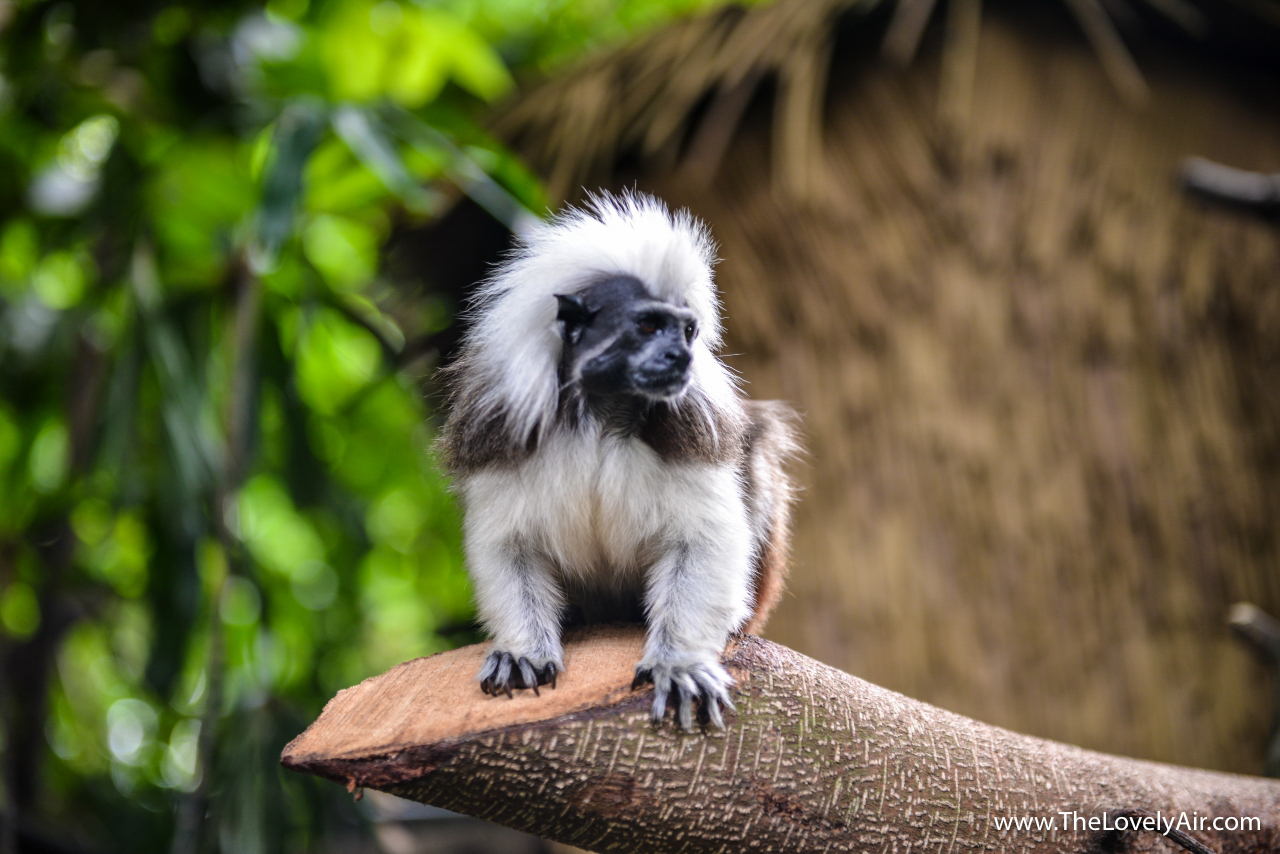 It had many little monkey in this zone.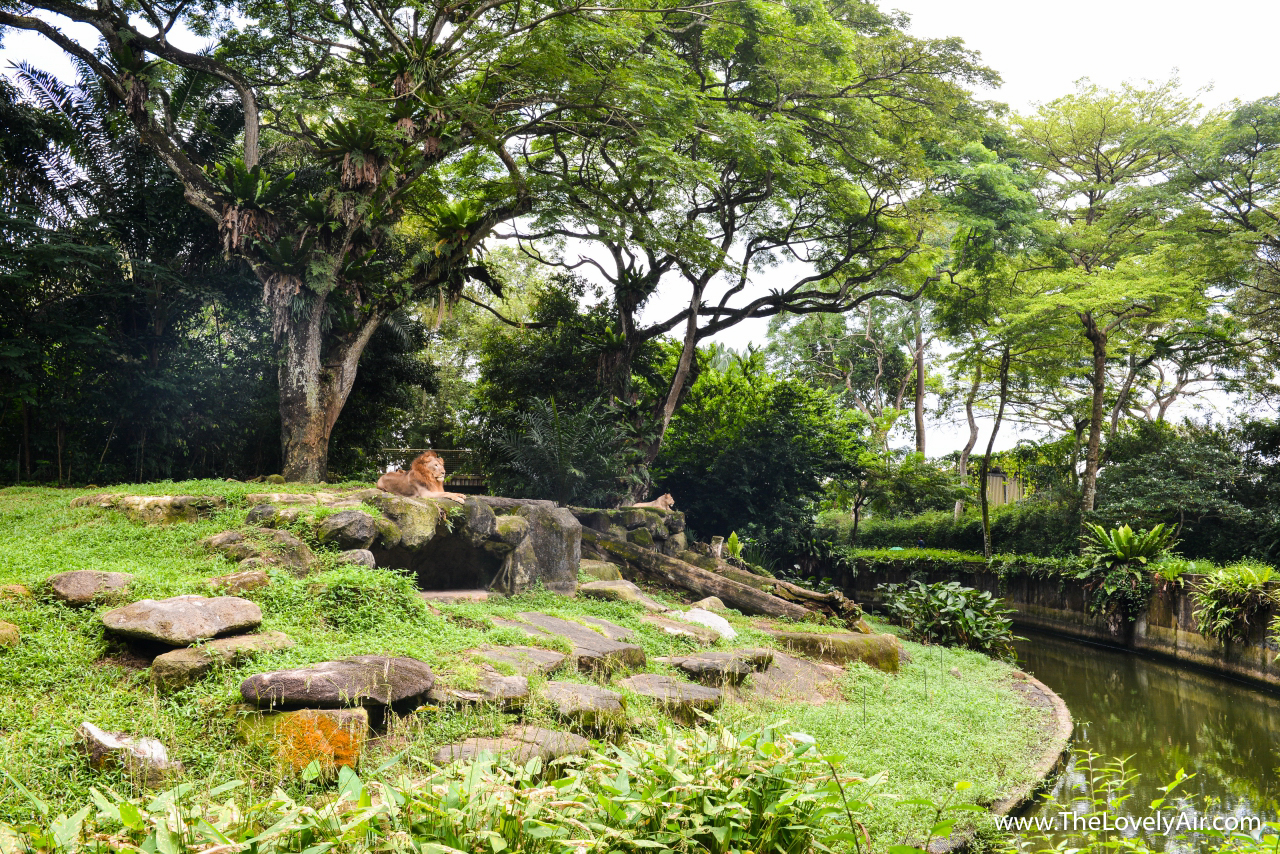 Lion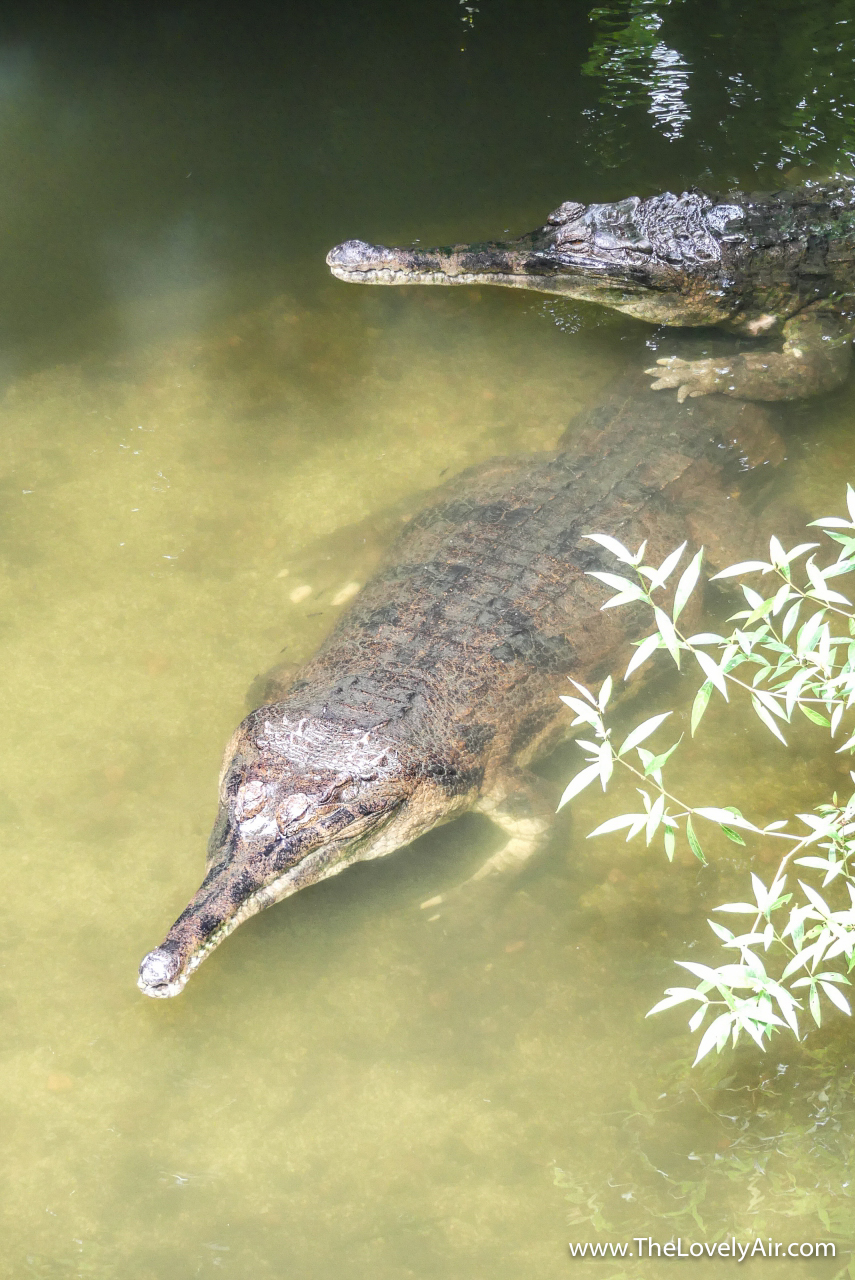 Crocodile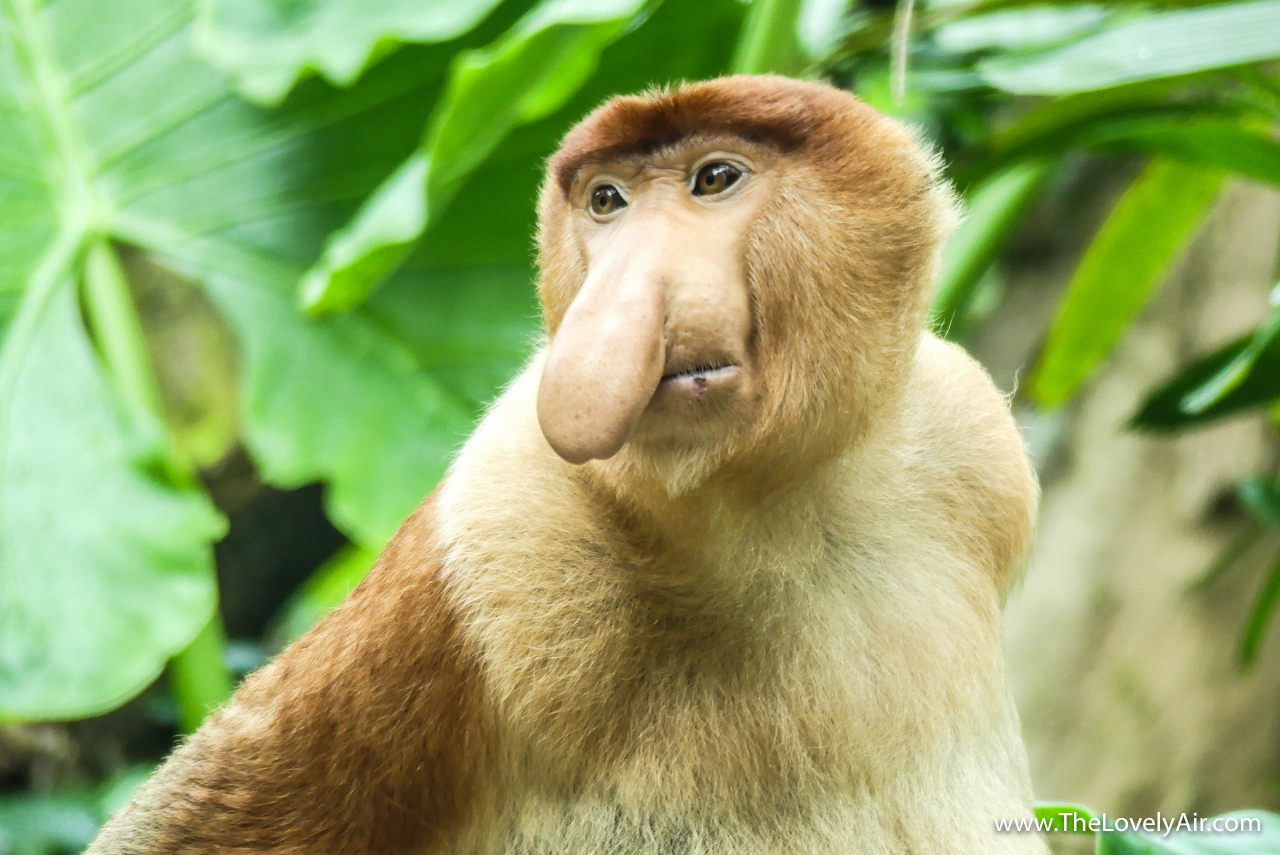 It is a monkey but I cannot remember its name. It has a long nose as shown in a picture above.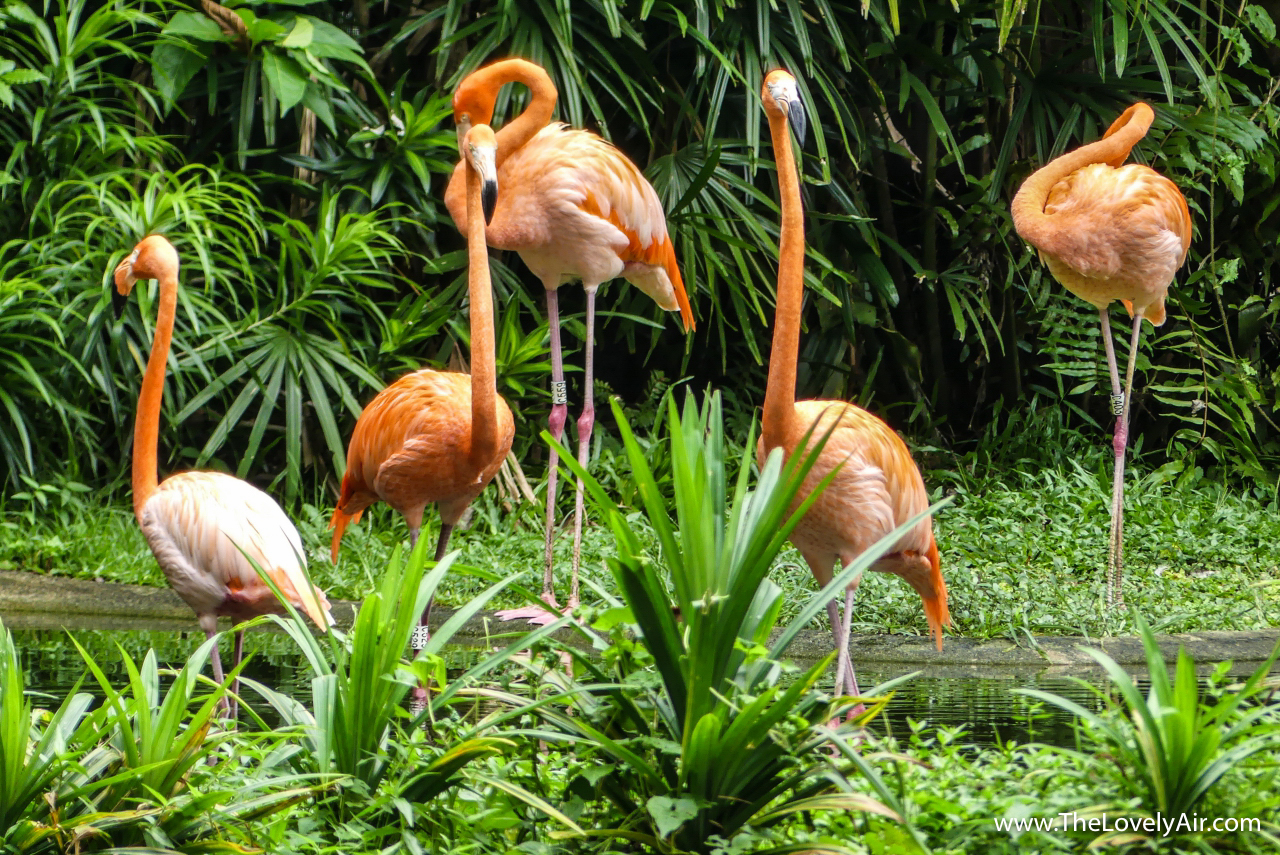 Flamingo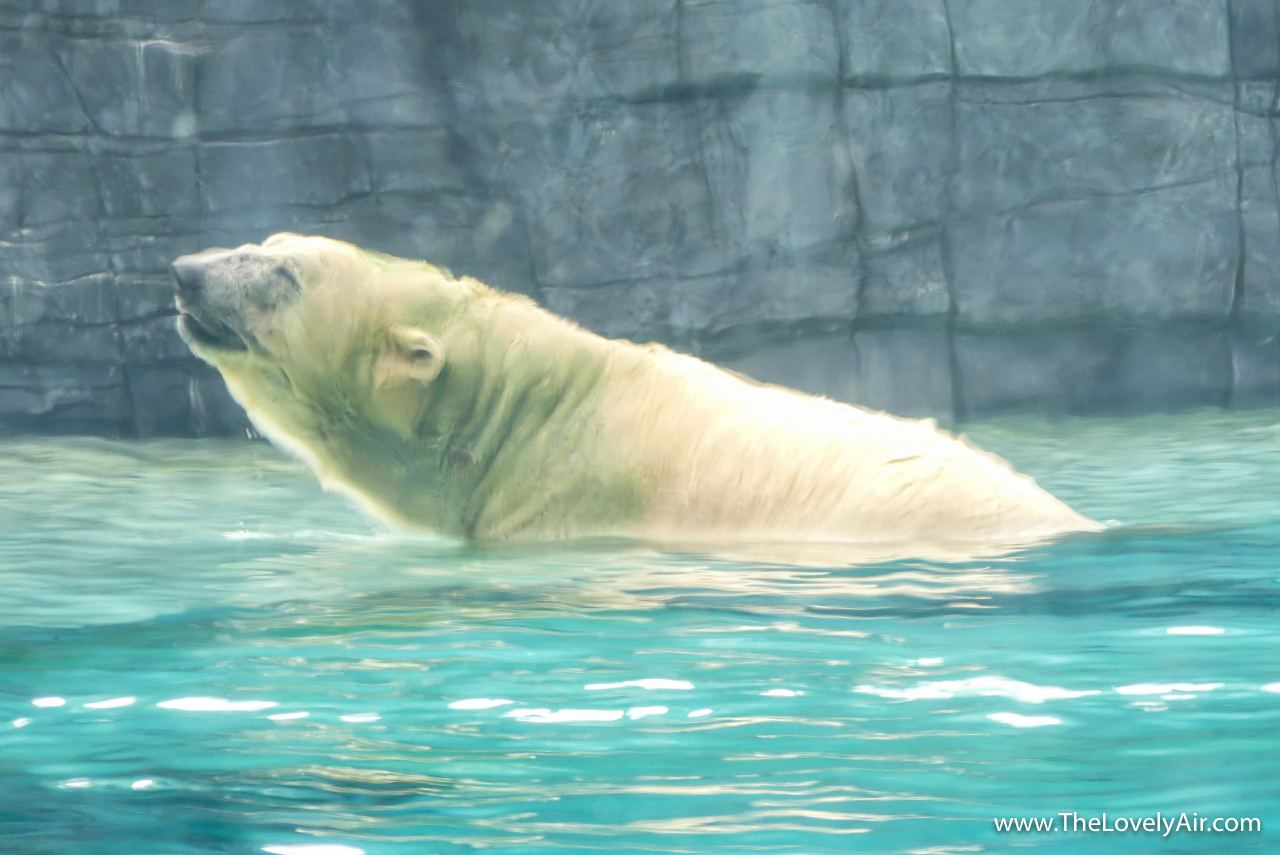 Polar bear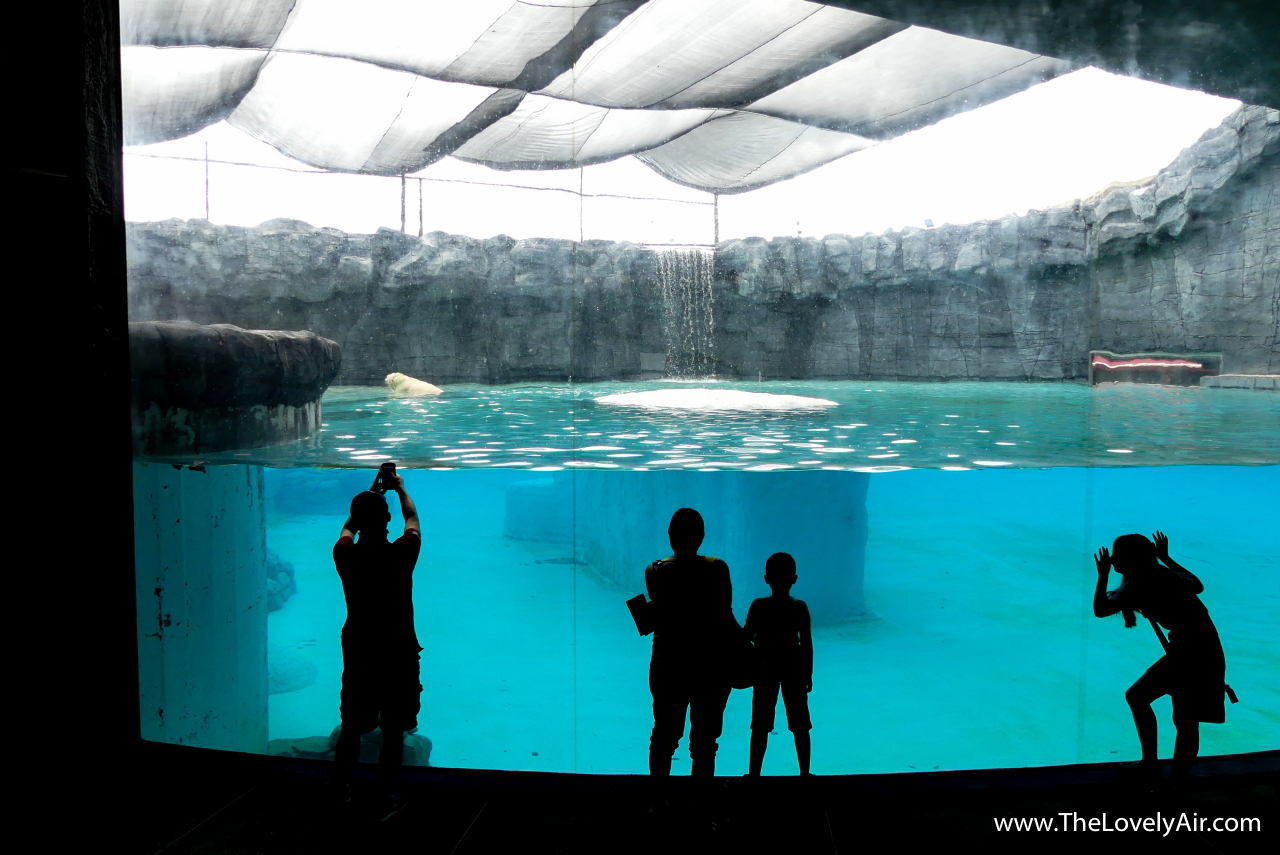 Don't miss it!! It was only one polar bear here as the one of highlights in the zoo.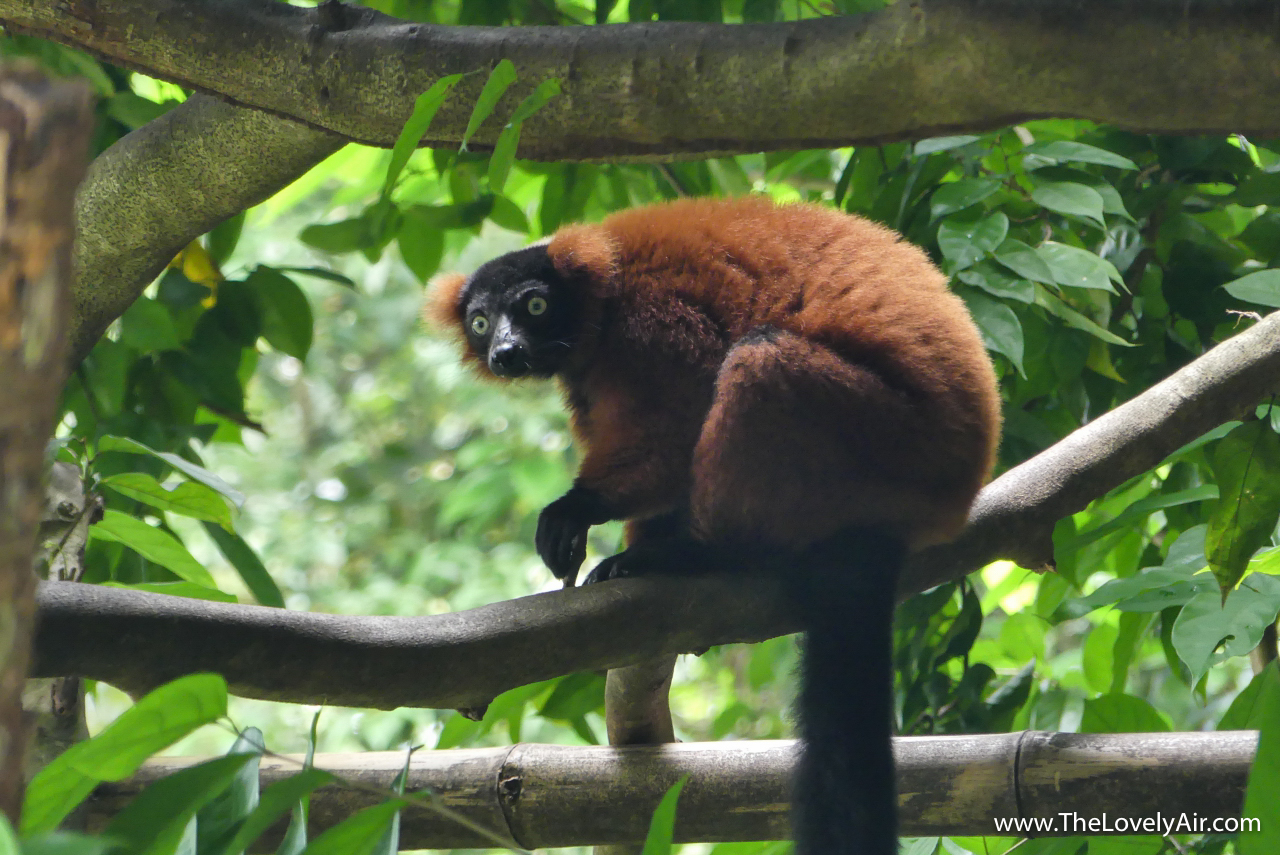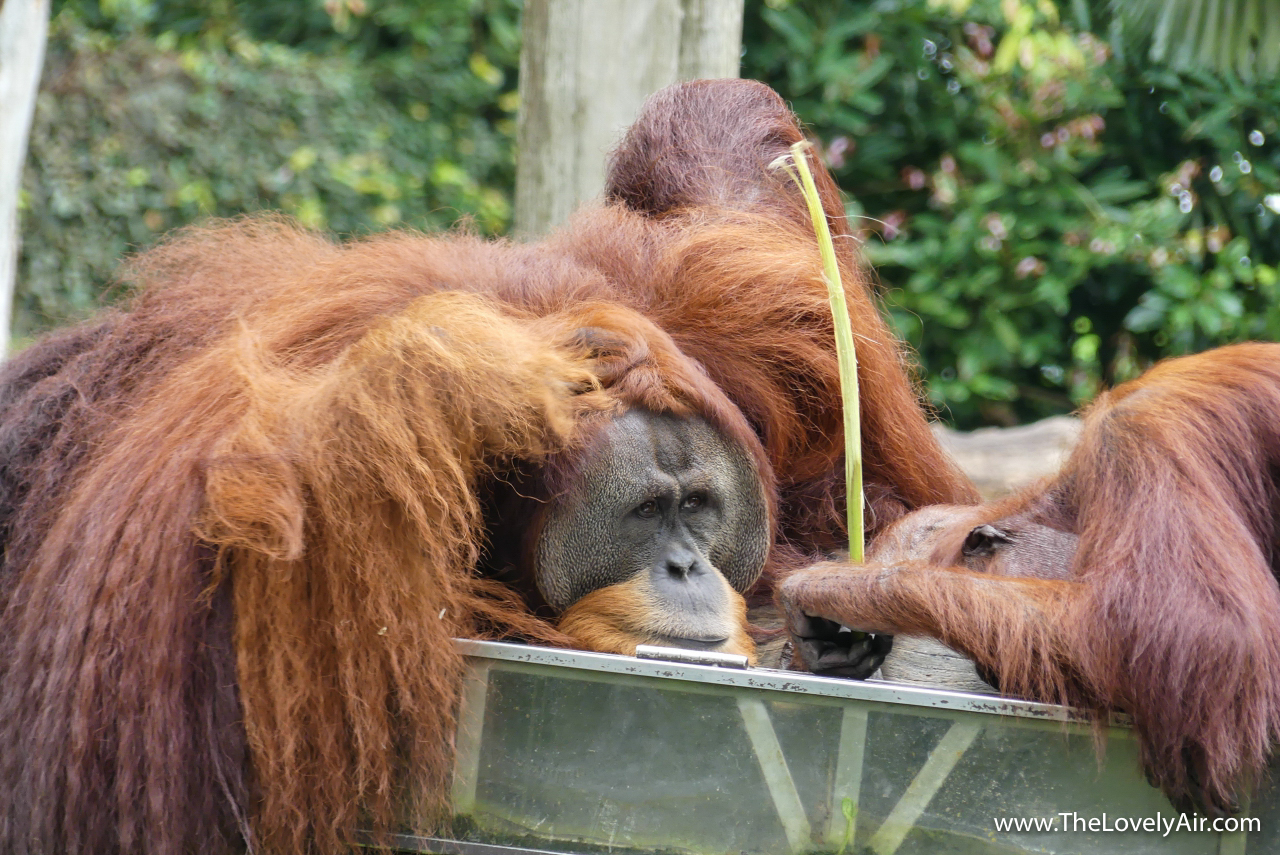 An orangutan family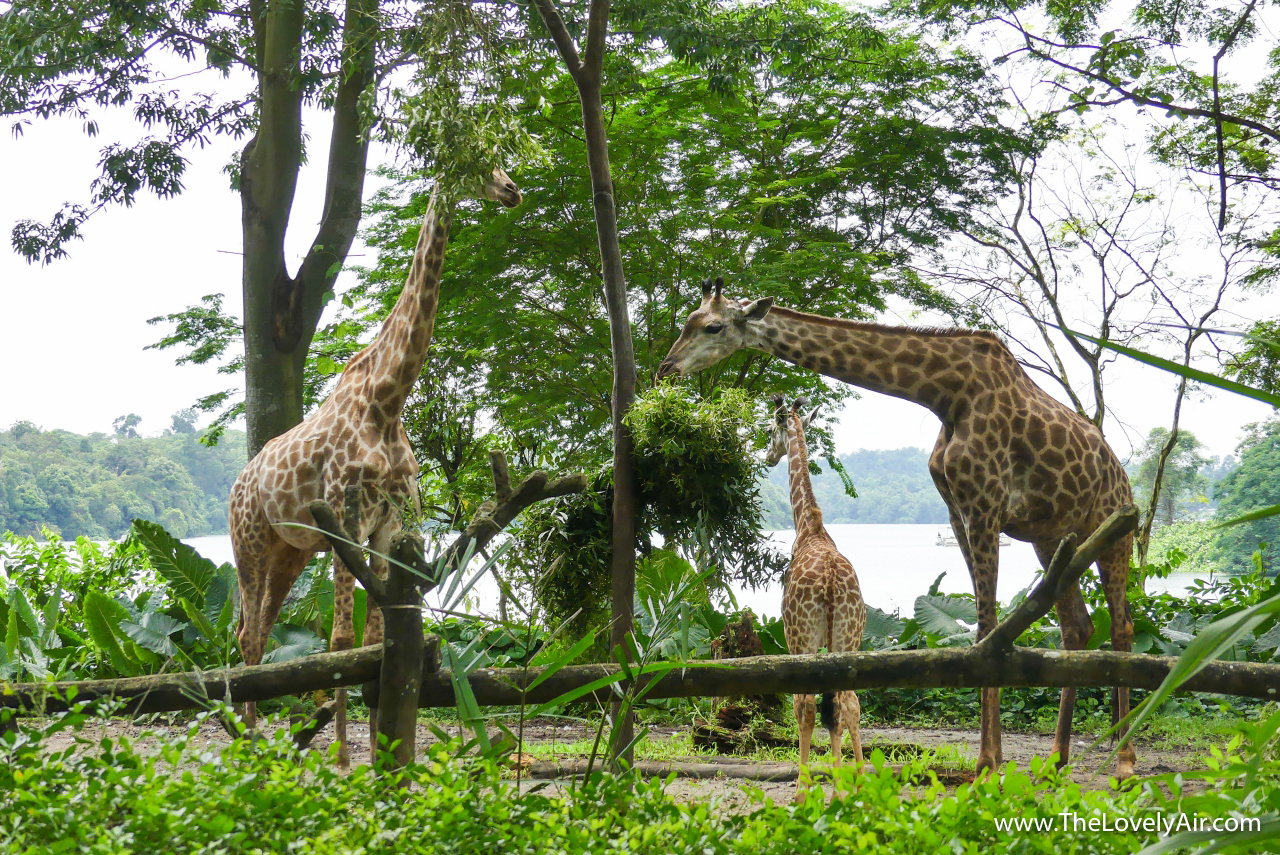 It was a few giraffes here.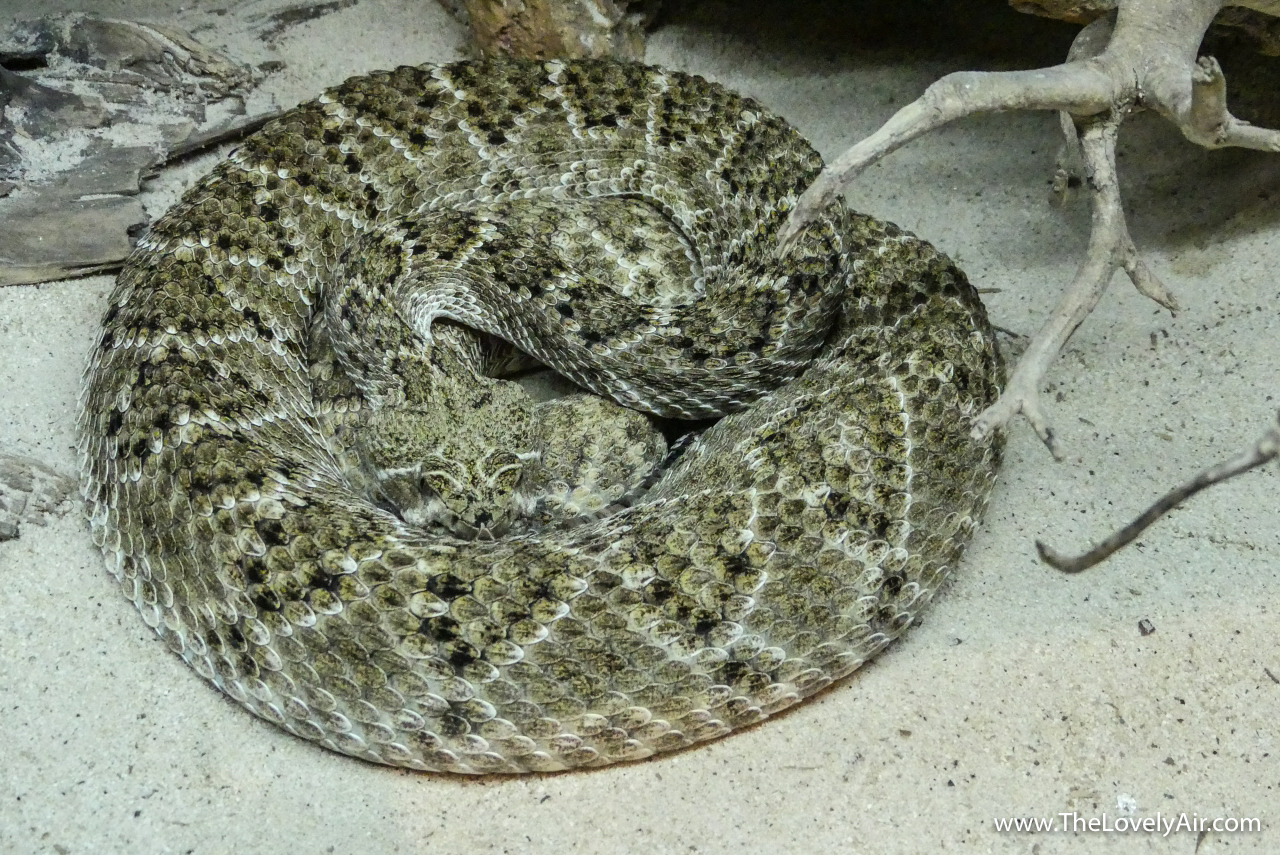 Rattler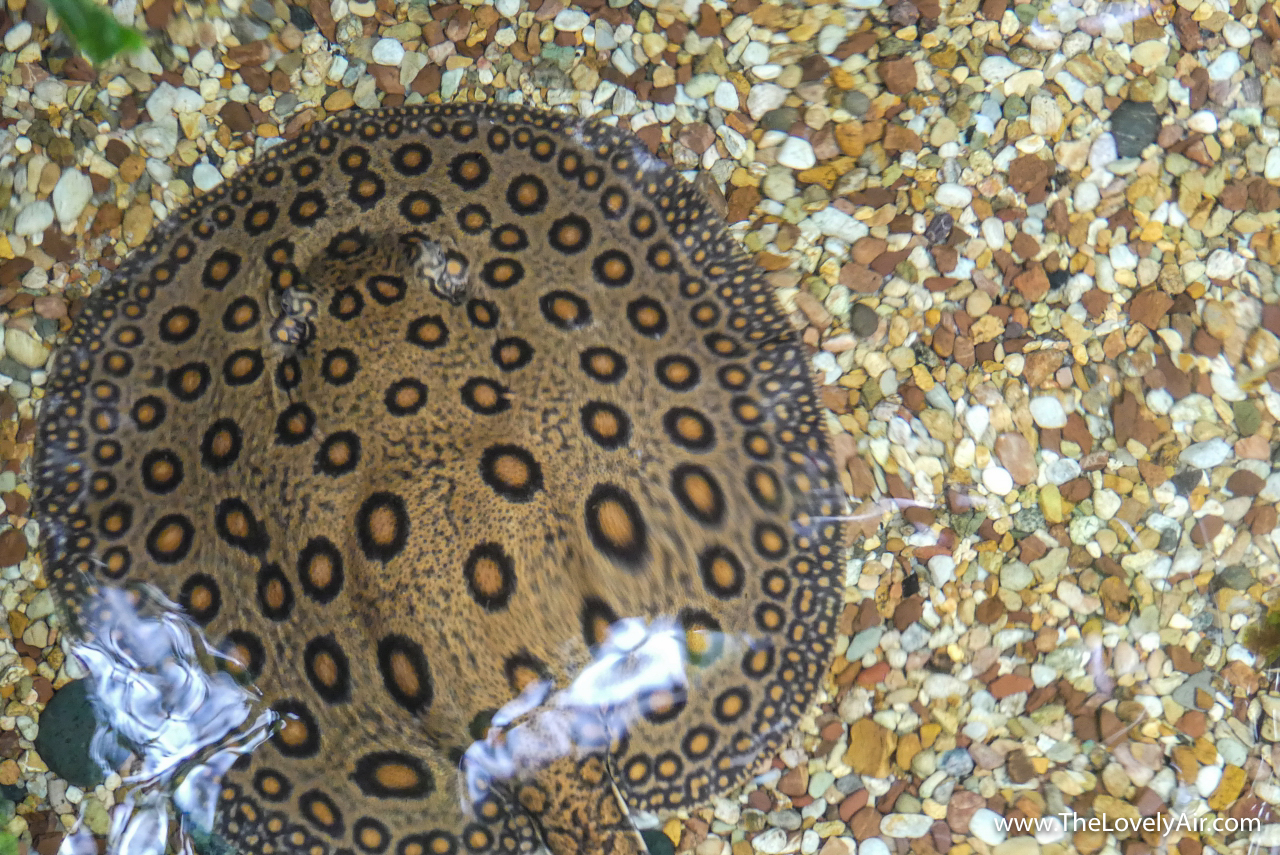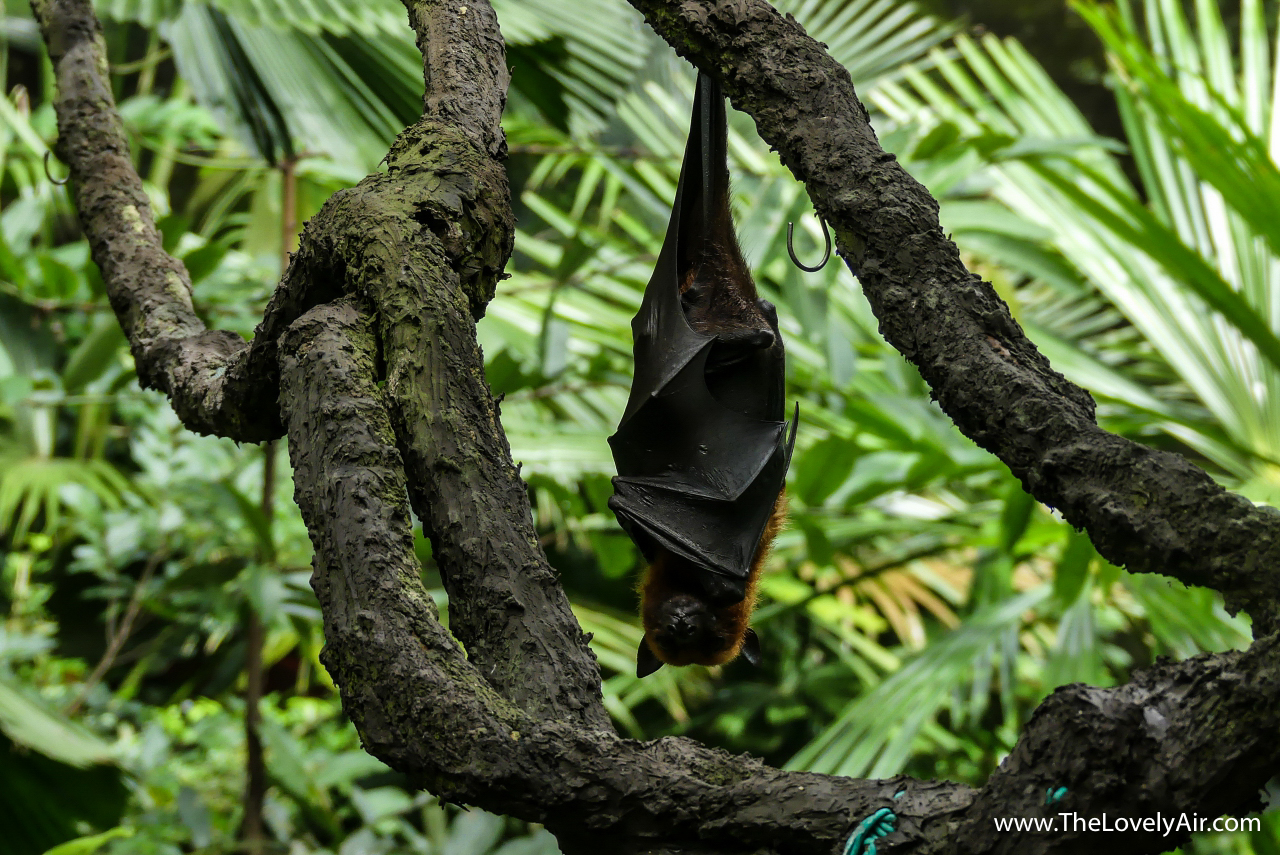 A bat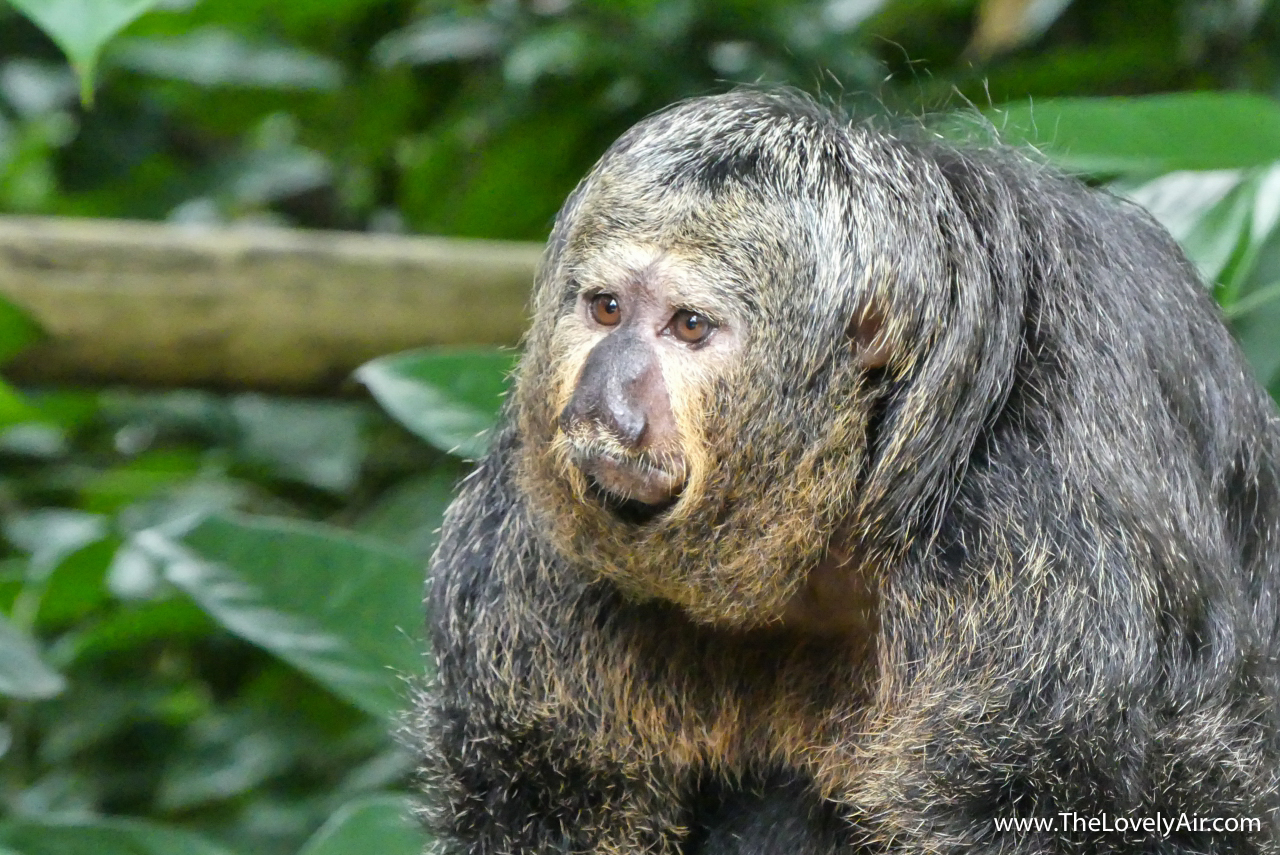 Sloth (Sorry, I'm not sure.)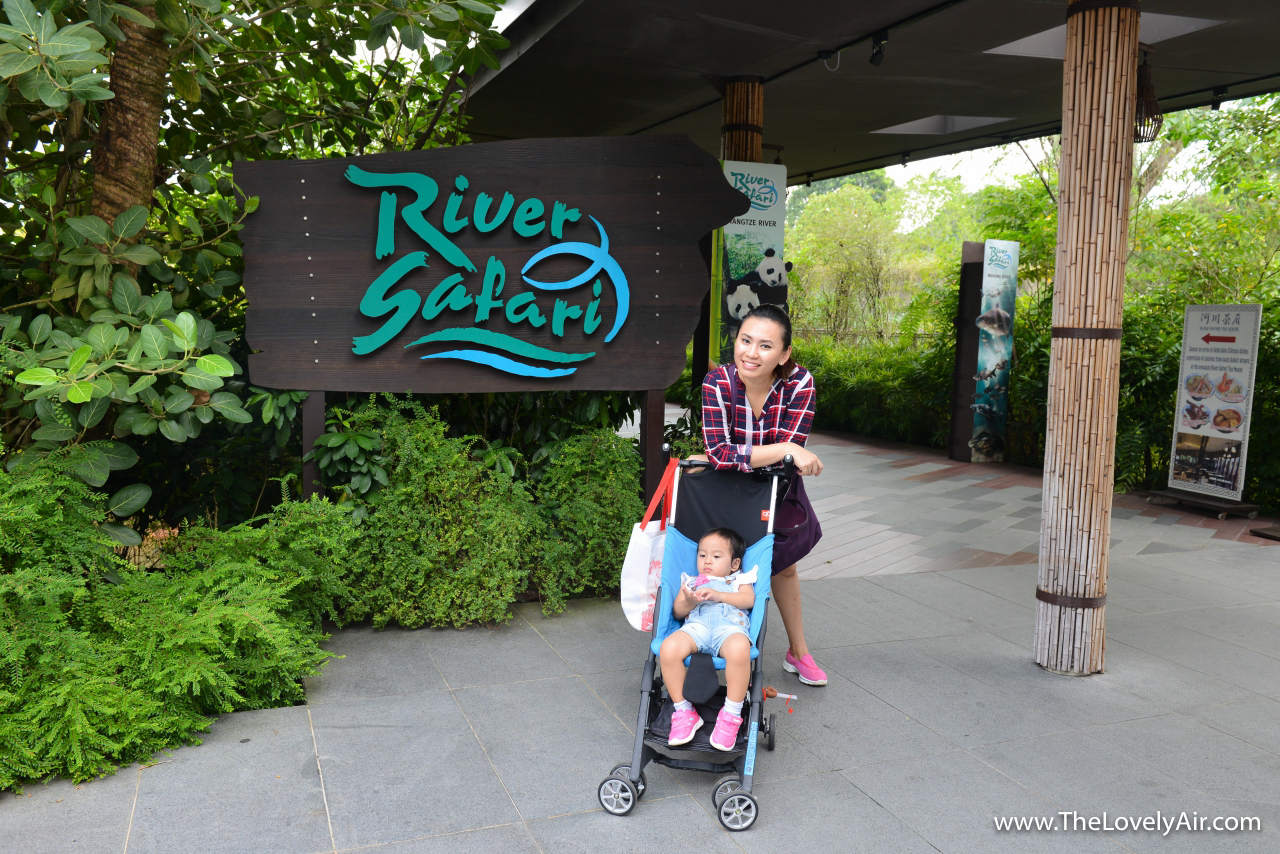 We went to River Safari, which is the first aquarium zoo and it is only one aquarium zoo in Asia. There are many rare animals which are difficultly found. The zoo is located between Singapore Zoo and Night Safari. We bought tickets once to enter these three zones within a day. Amazon River Quest is a highlight equipment by rafting though an amazon rainforest.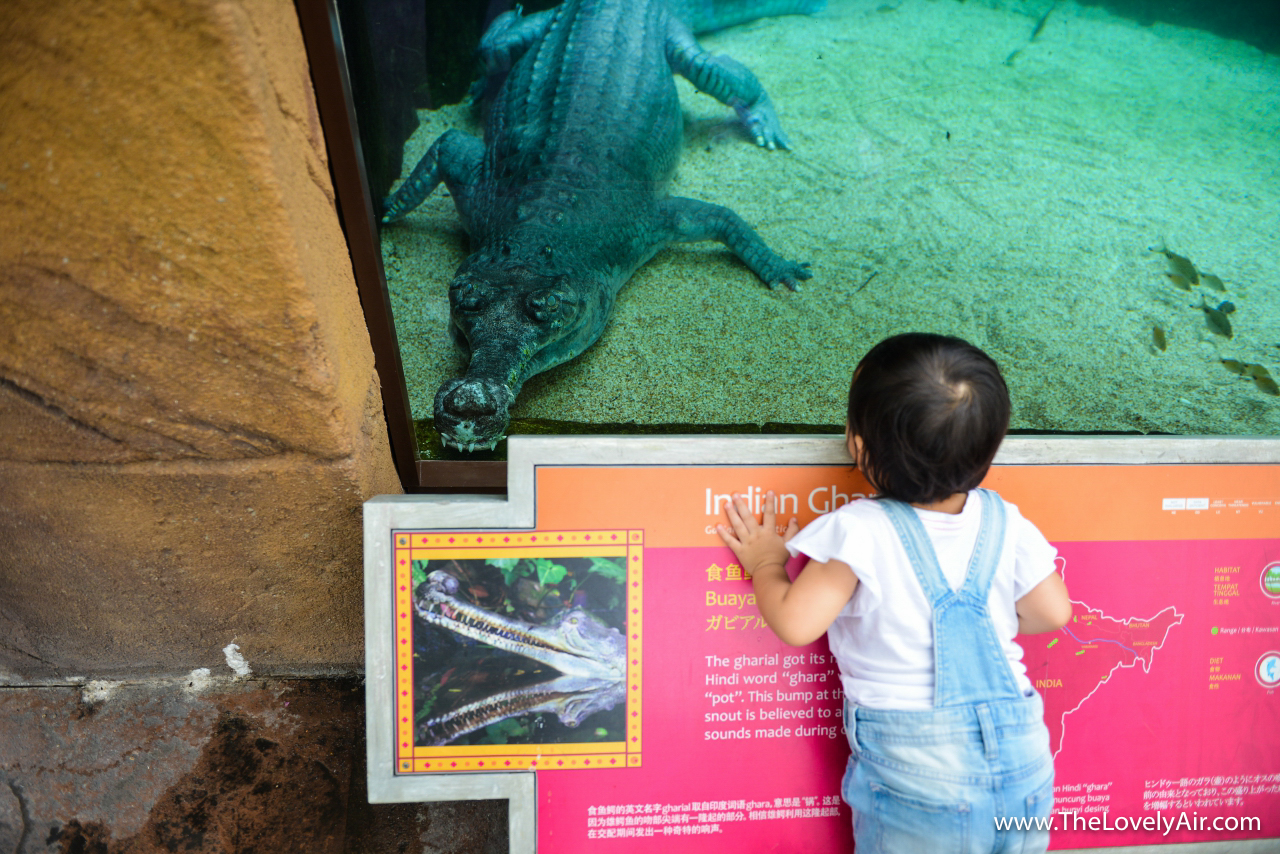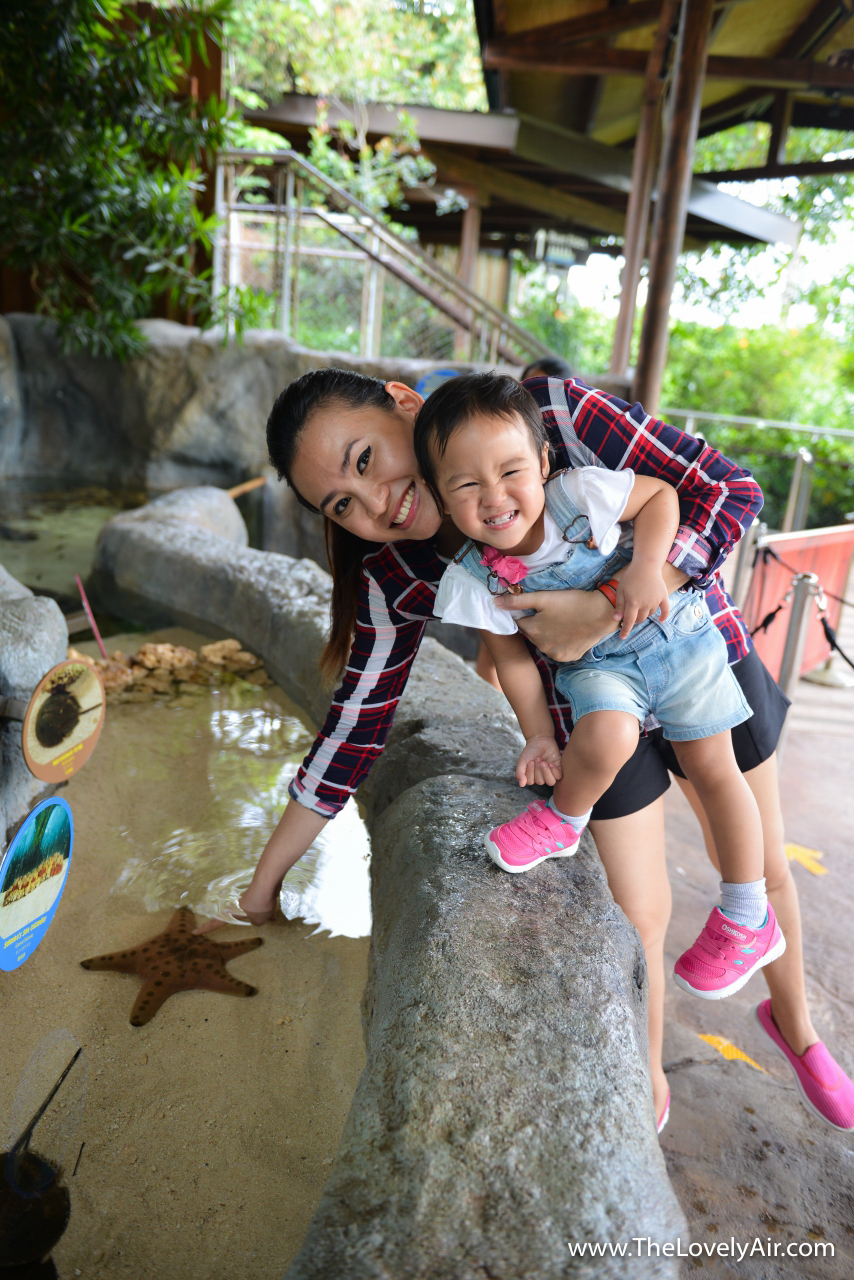 The zoo allowed people to touch a starfish in this pool.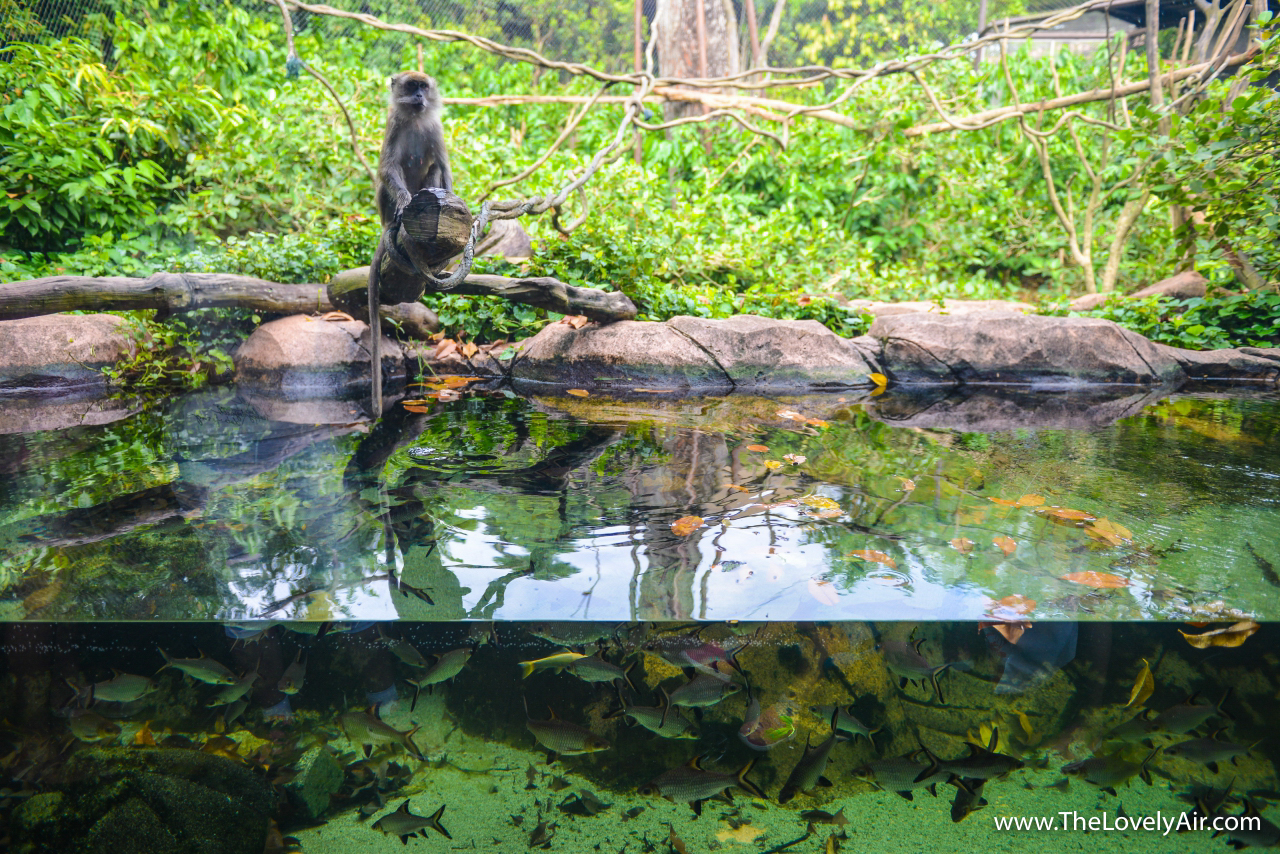 I loved the way of River Safari was organised because we were not hot in this side. This made us happy and enjoyable.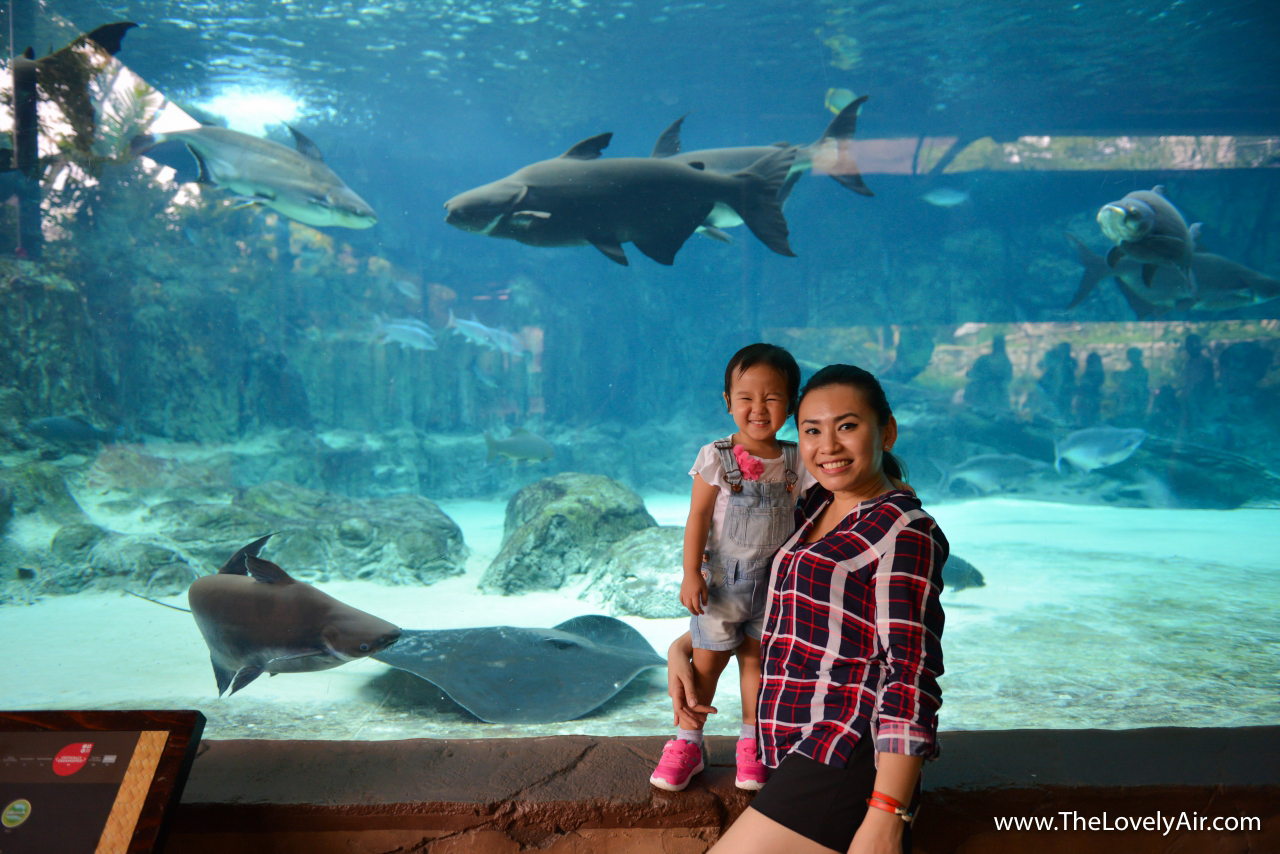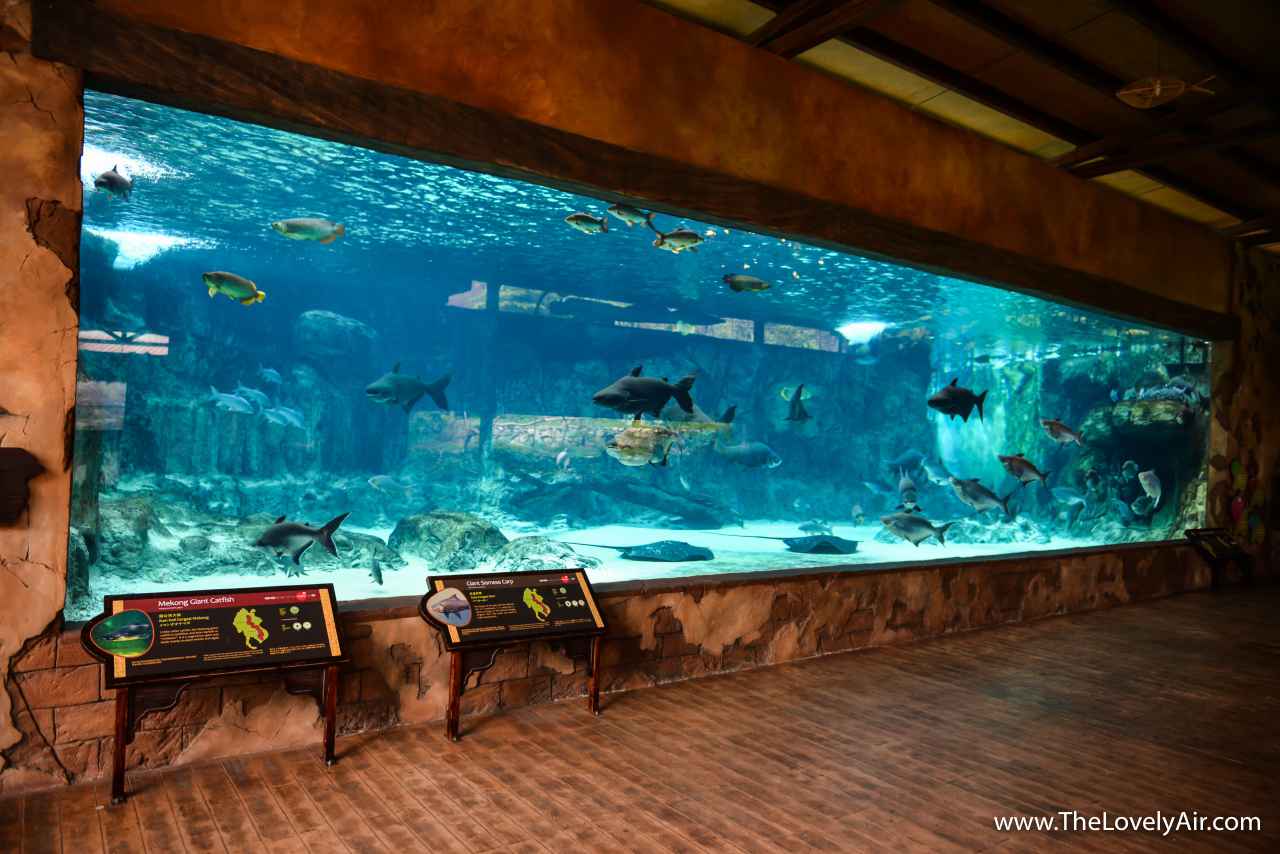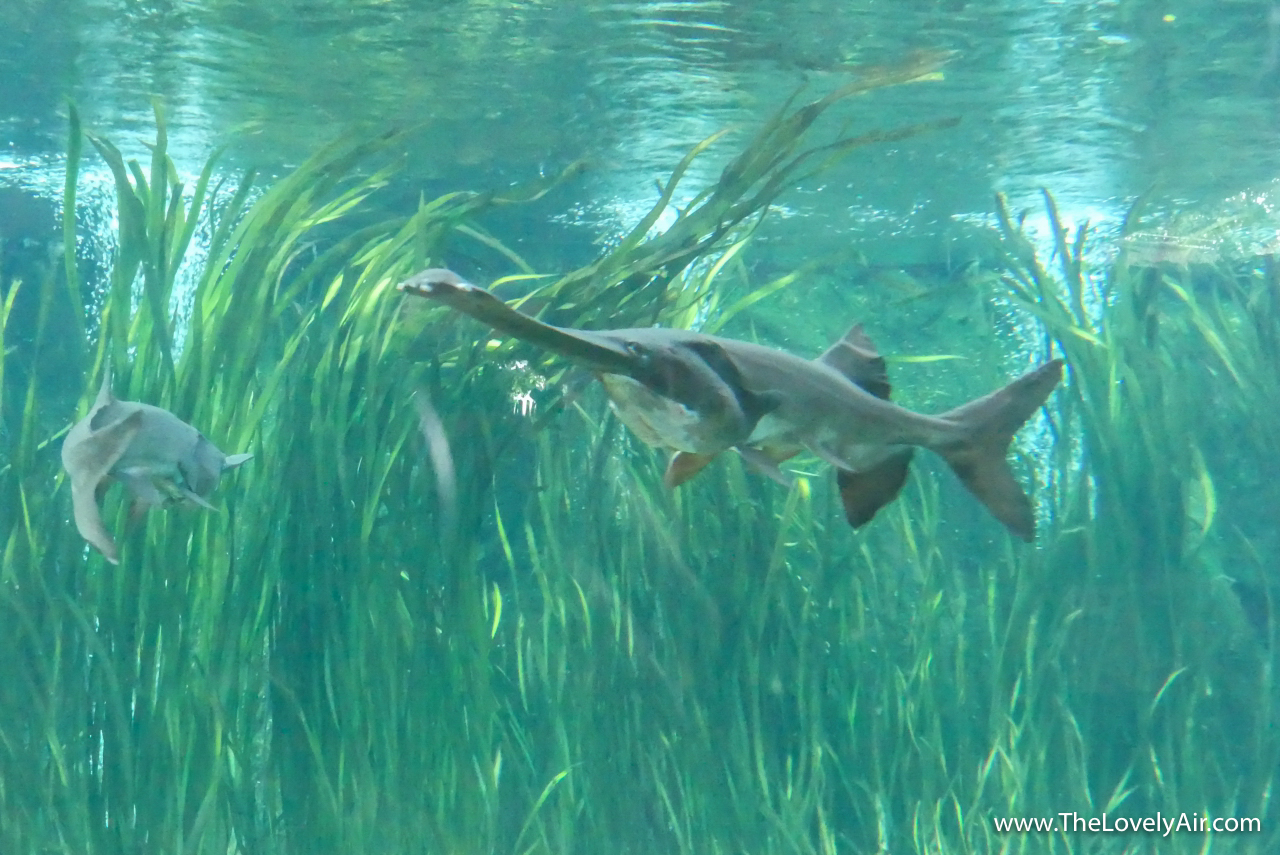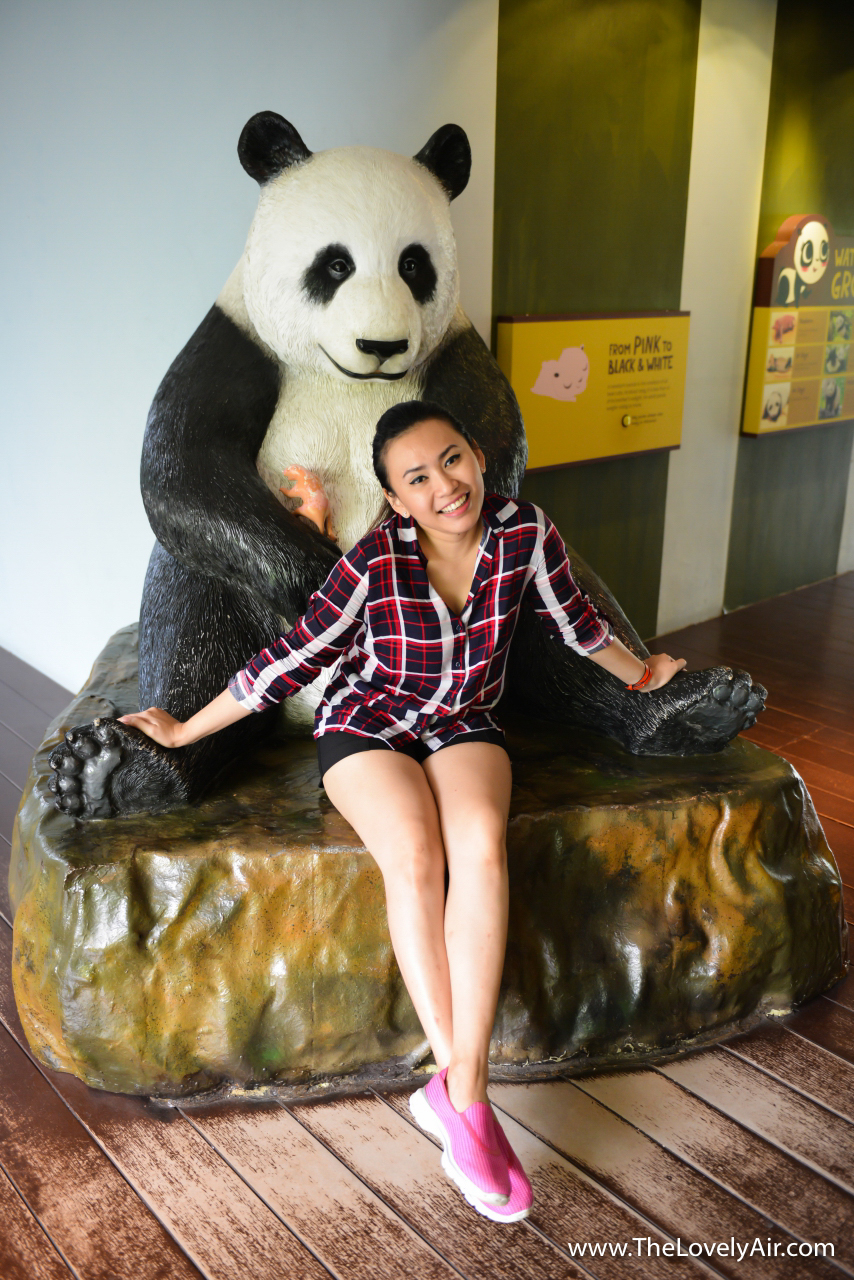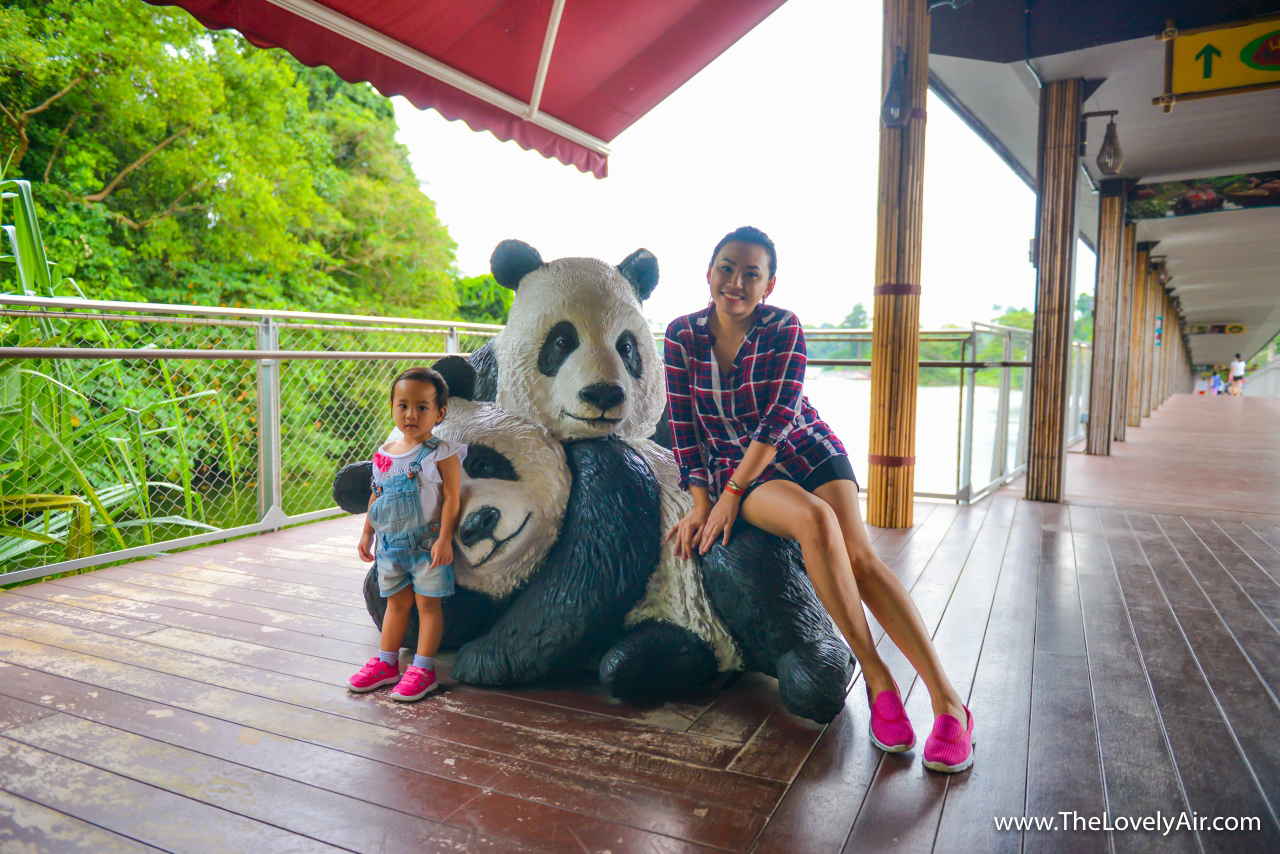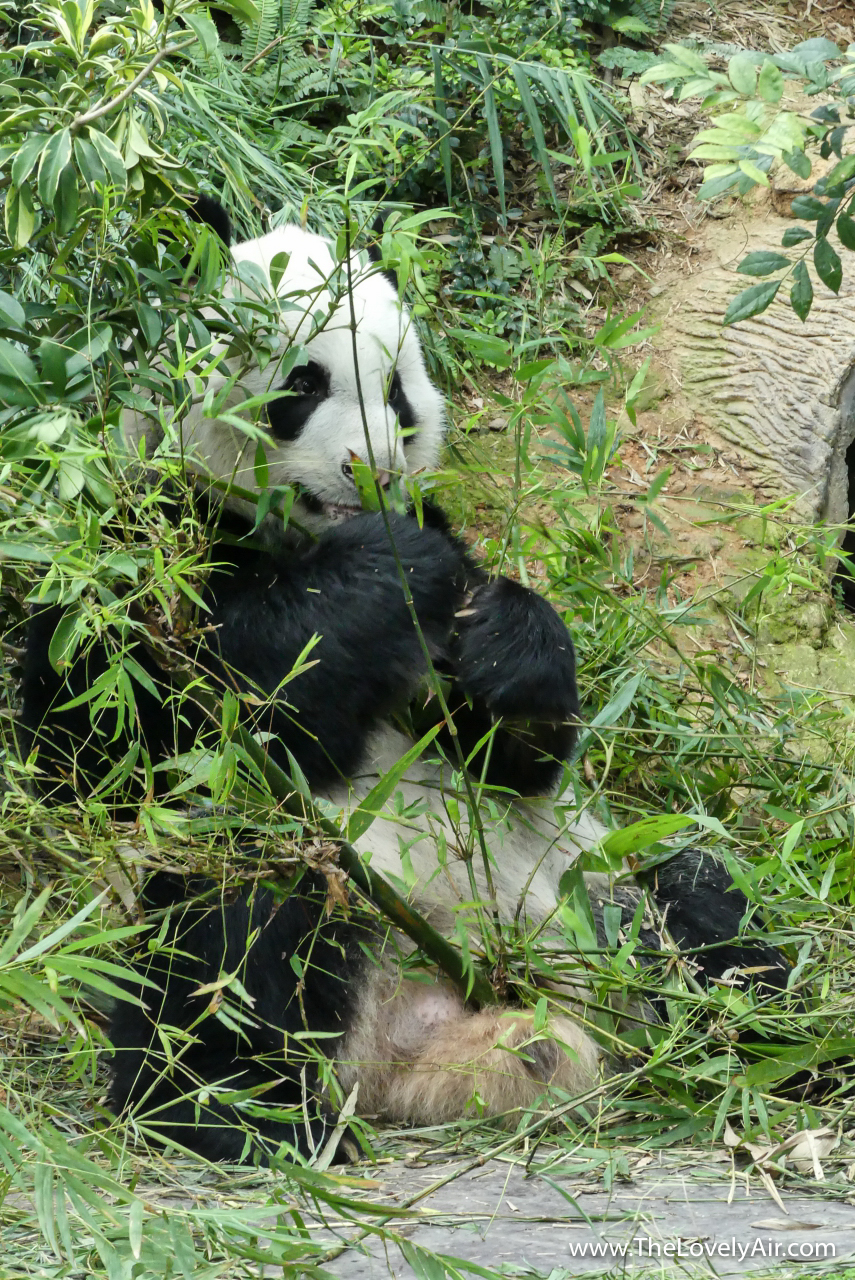 A big panda was the one of zoo highlights. Don't miss it. It was an adorable one.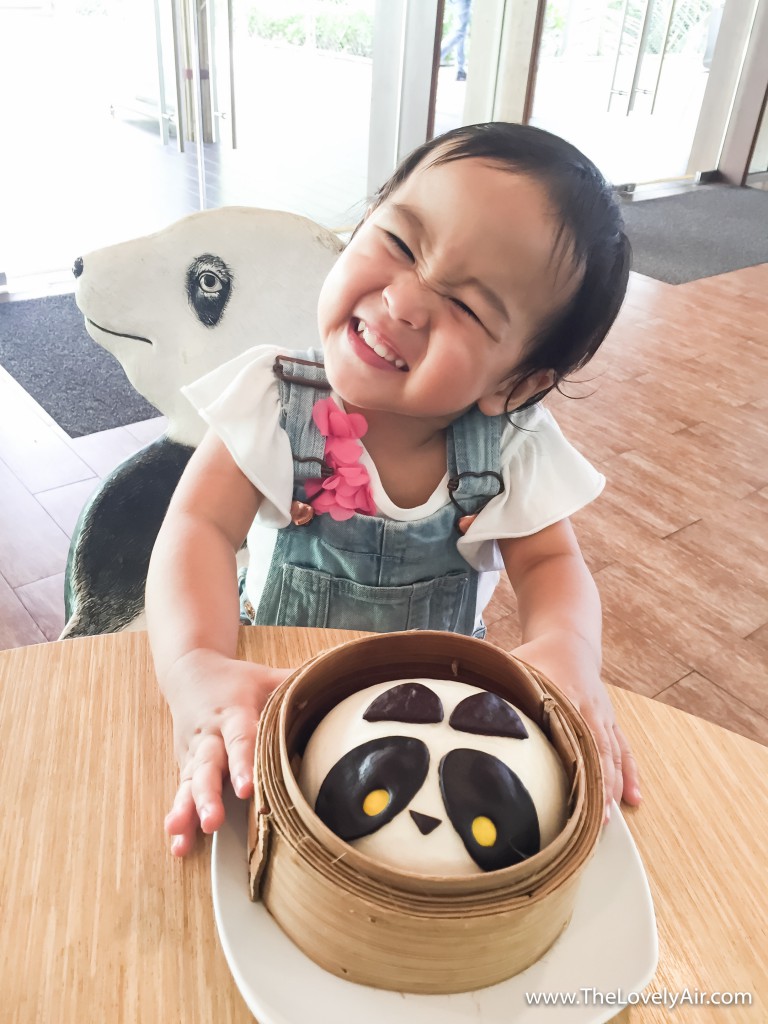 Panda steamed dumpling with chocolate taste was yummy and children loved it.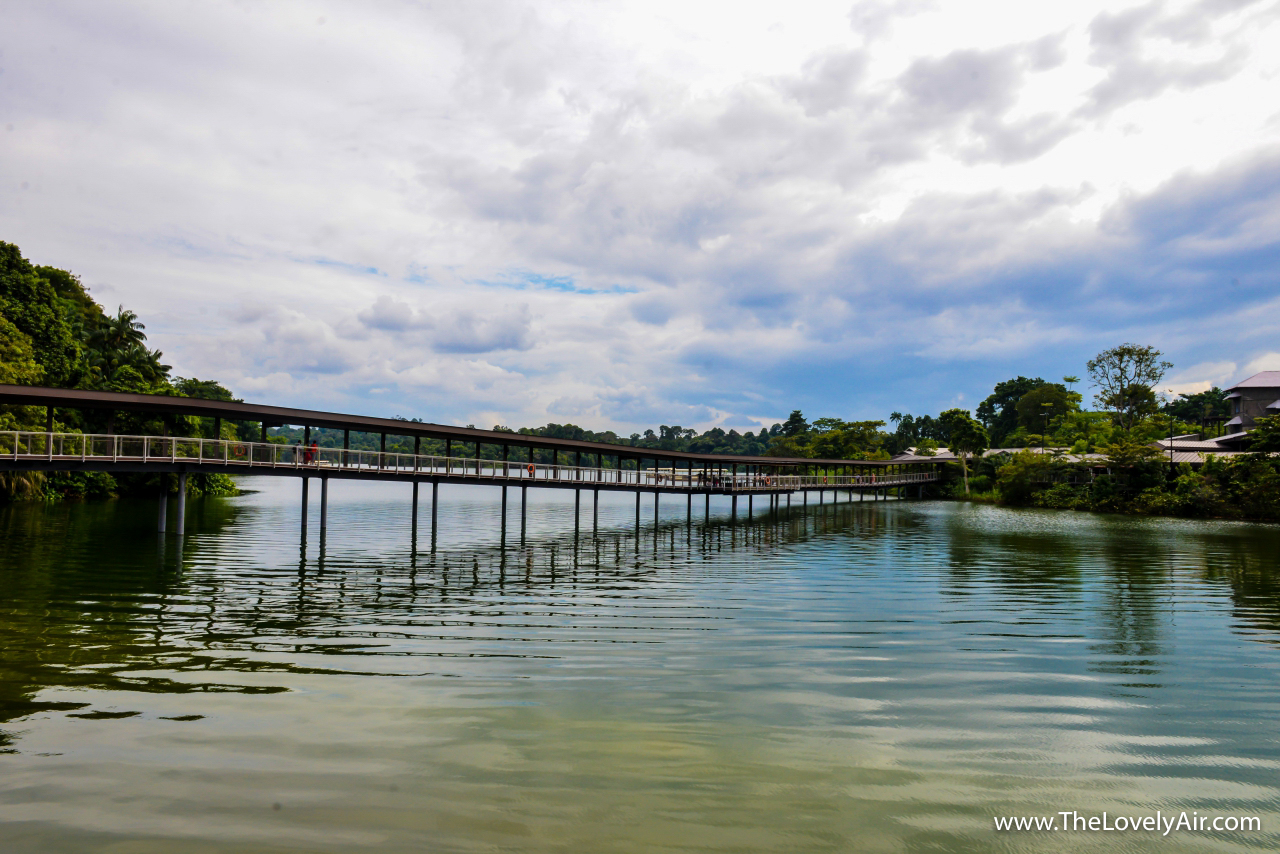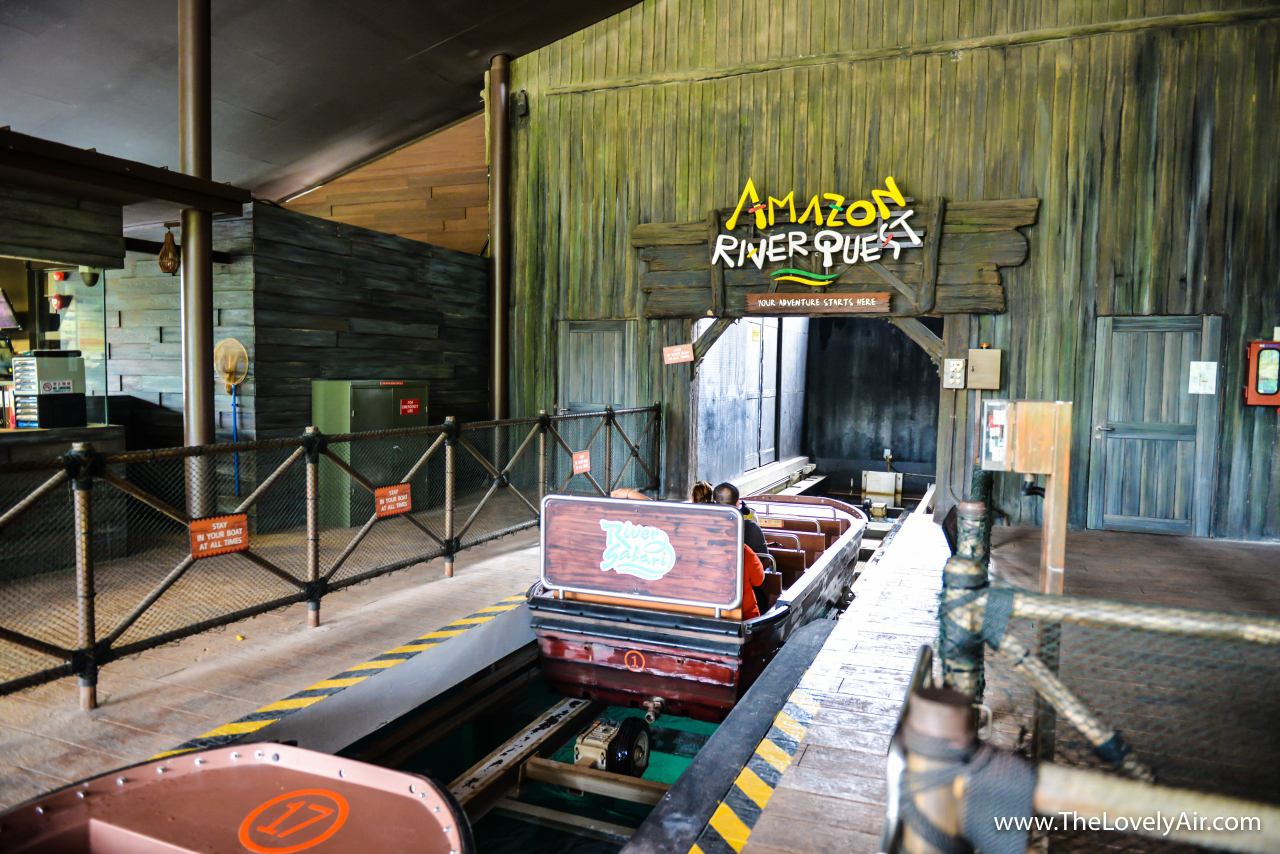 Amazon River Quest , it allows children who is taller than 100 cm. to rafting. While rafting, we saw animals and a beautiful background.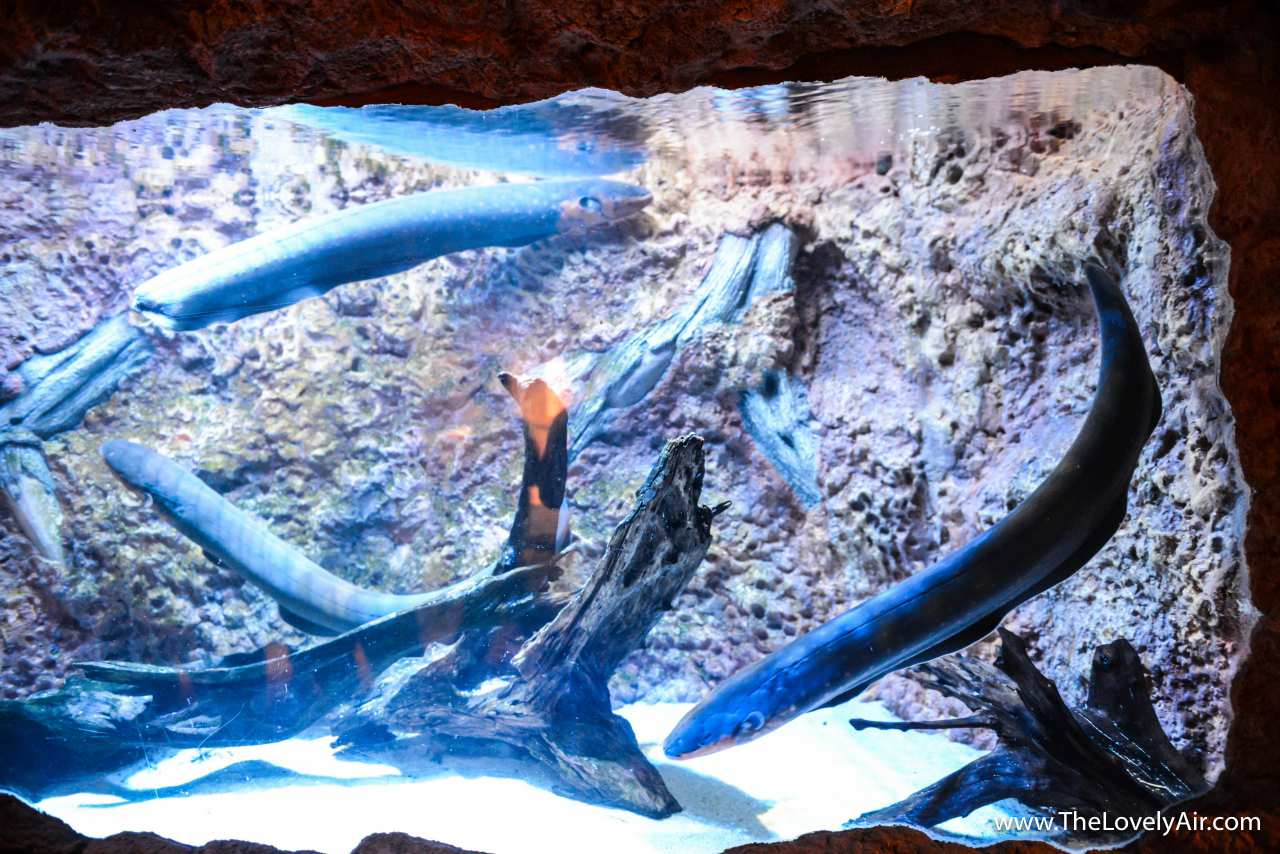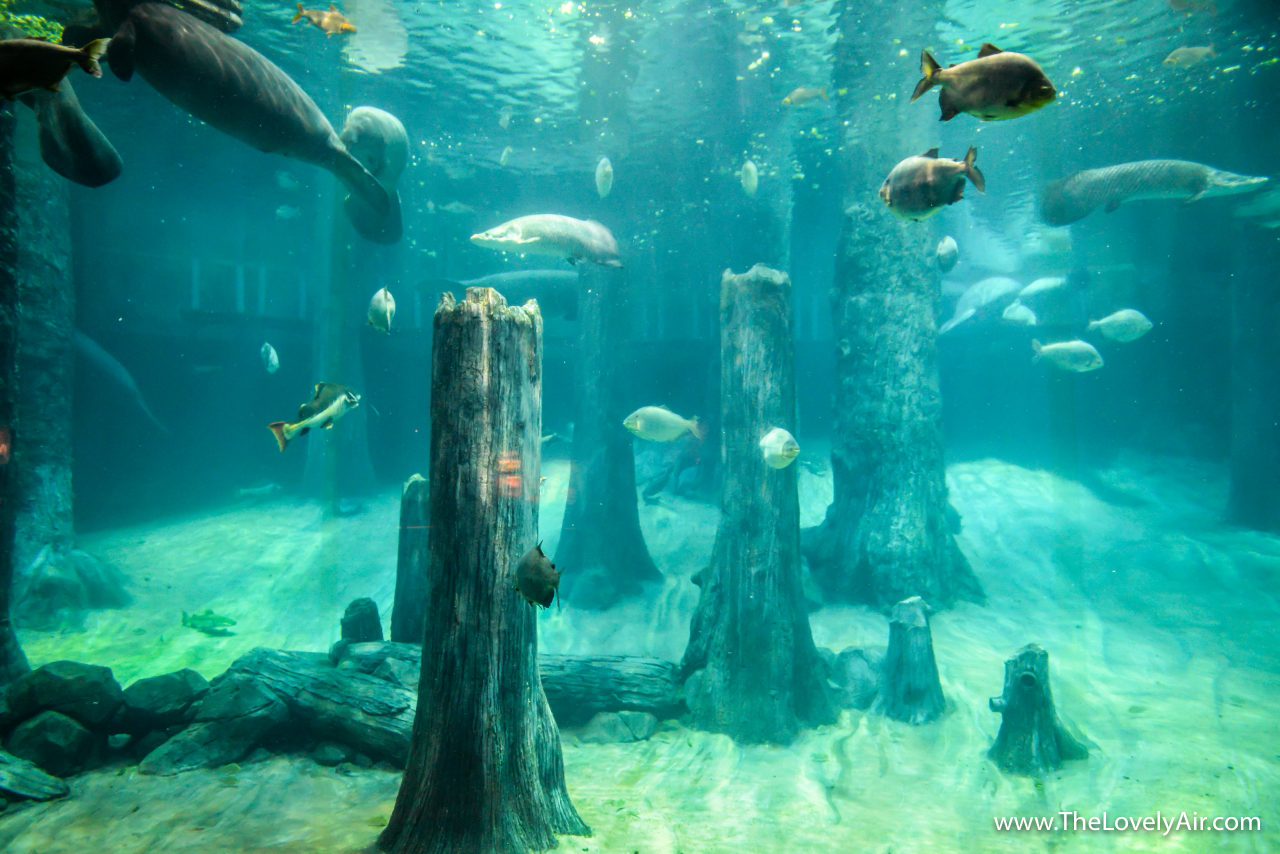 This zone displayed animals living in freshwater and amazon rainforest such as fishes.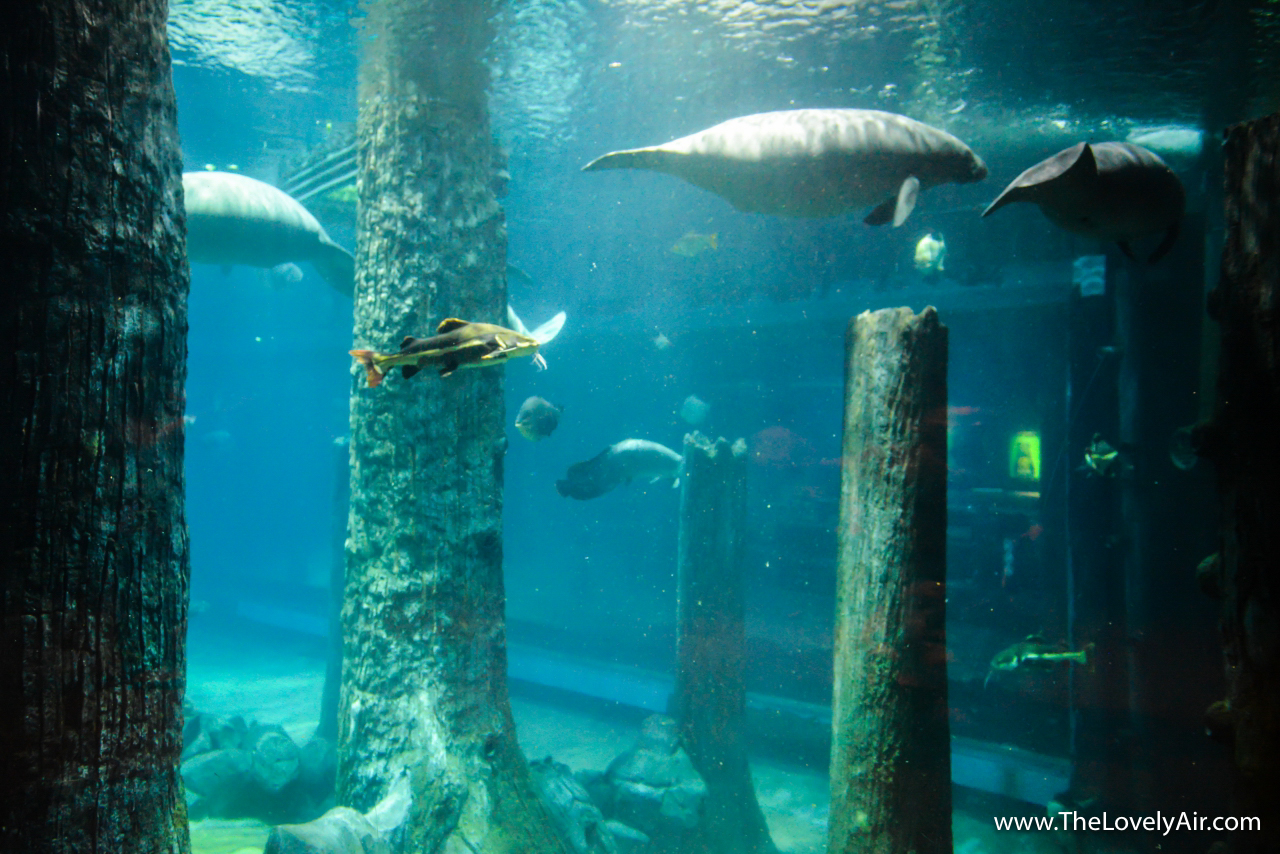 There were many dugongs.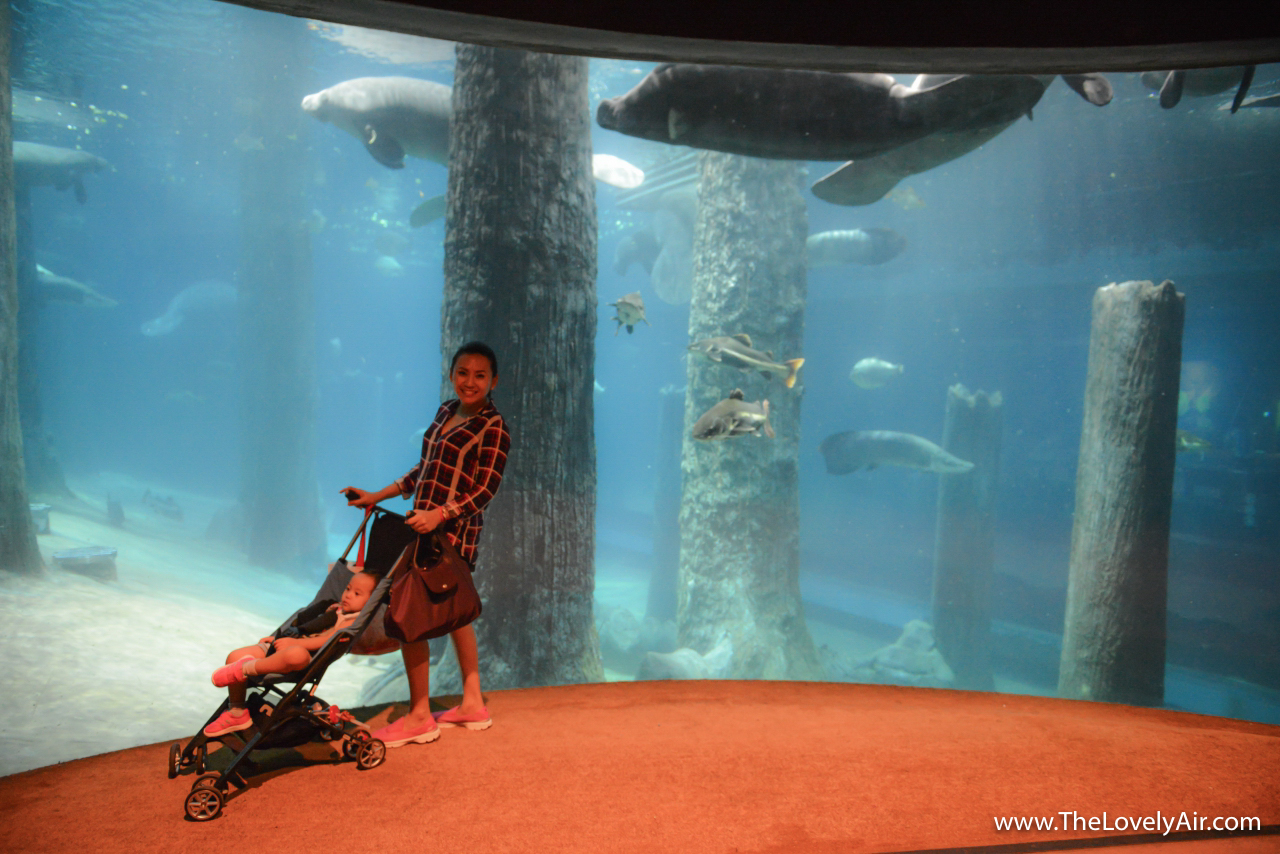 Its aquarium was beautiful as S.E.A. Aquarium at Resort World.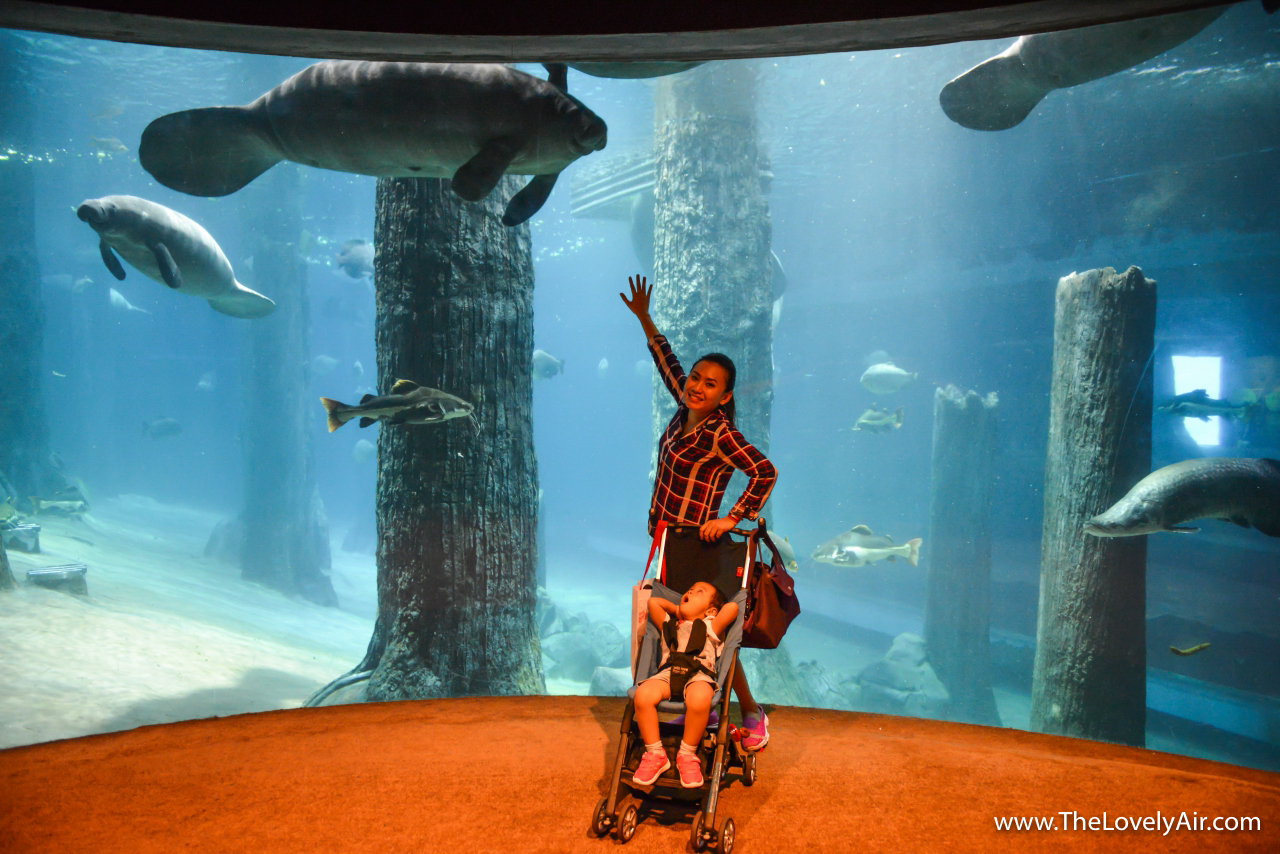 River Safari was just opened. It is the first safari in Asia with river theme. It divided into many zones for the world iconic rivers and fishes in each zone were displayed in big aquarium. There were several dugongs, arapaima and fishes.
Further information: www.riversafari.com.sg
We planned to see a bird park in the morning. We went out of the hotel at 9AM. and had a breakfast at Food Republic @ Vivo City. It took a minute from the hotel to this food republic. Then, we went to Jurong Bird Park.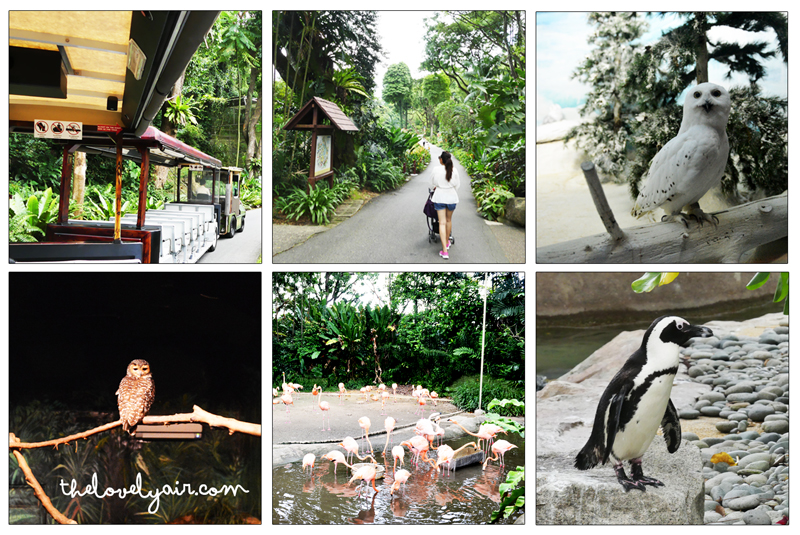 Jurong Bird Park is a zoo displaying many bird types. This was my second time to visit here. I had been here for 10 years ago but the feeling was different. I thought that the zoo in the past was better than now and I was not excited anymore. I was not sure that the reason of this feeling was whether I am not a child anymore or not. However, my children really loved it and enjoyed it so much because the park still decorated and organised well. I recommend you to take a tram rather than walking along this park because it was big and you could be tired.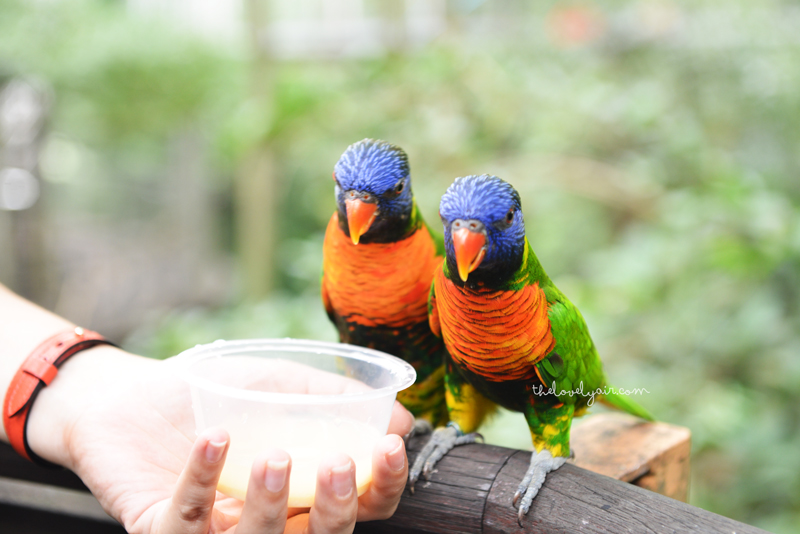 Parrot park is a highlight of bird park. We can feed them as well.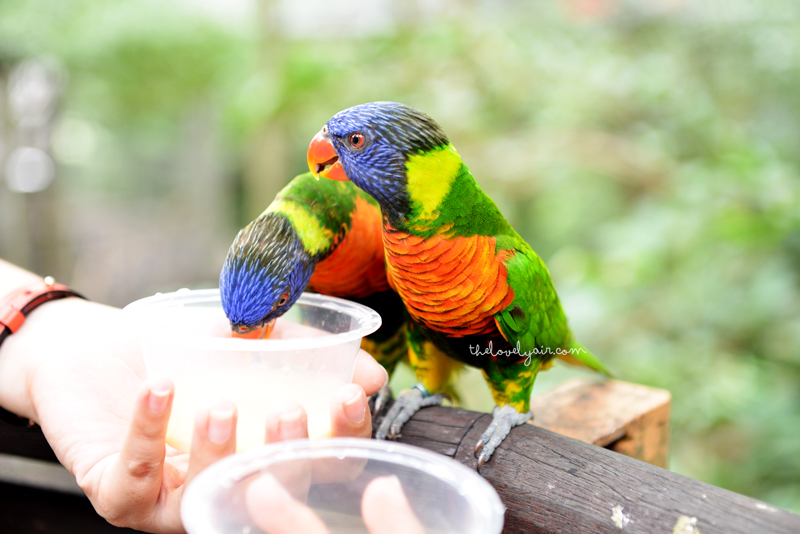 Parrots were familiar with people but children might be panic when parrots hold their head or hands. Please be careful.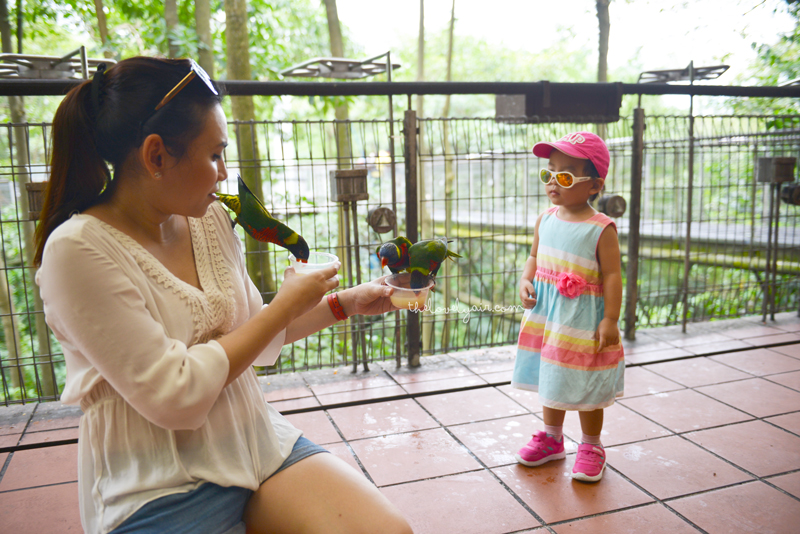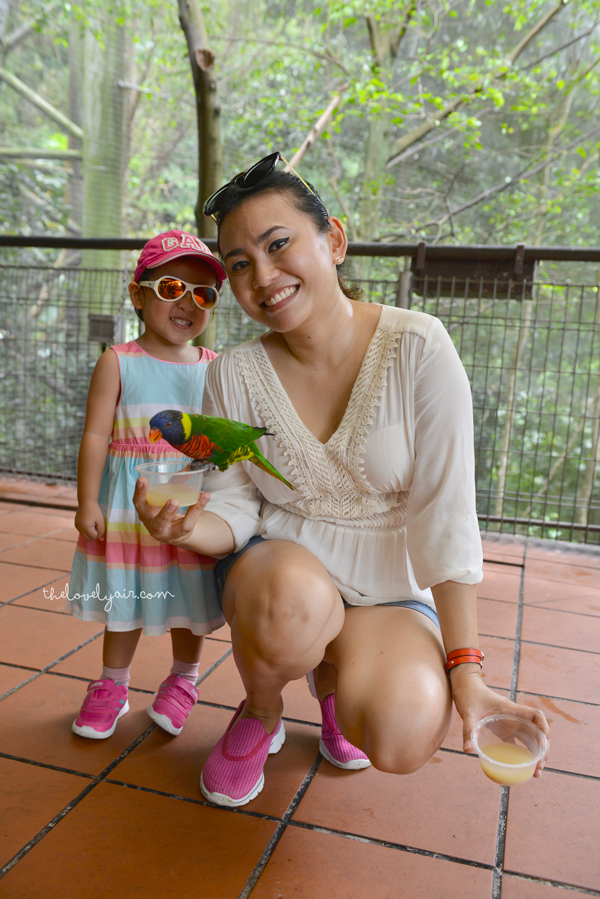 It was hot at this park like taking a hot yoga class.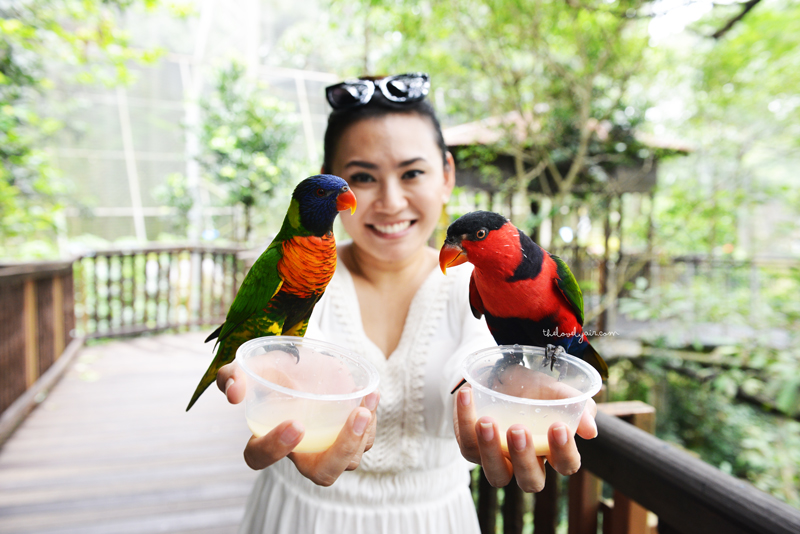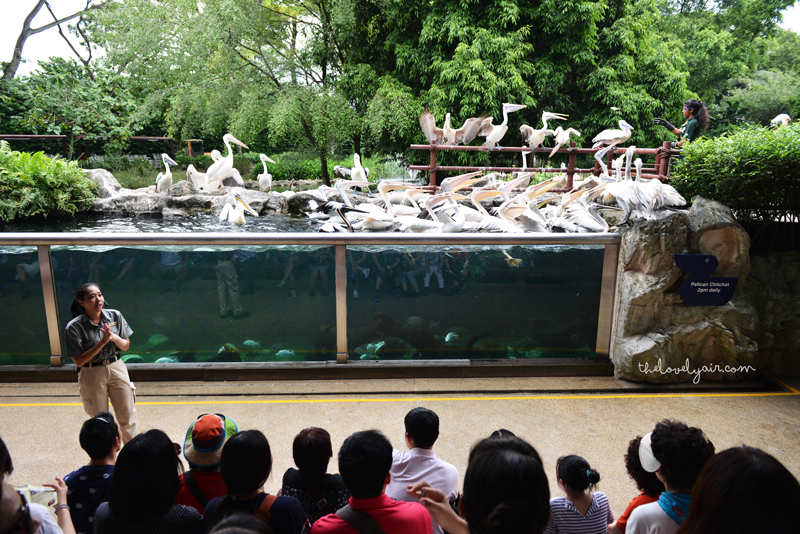 Pelican feeding show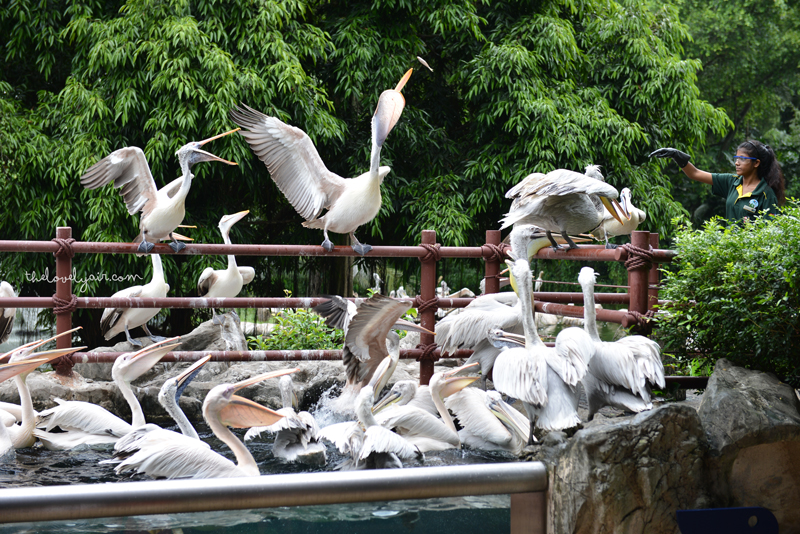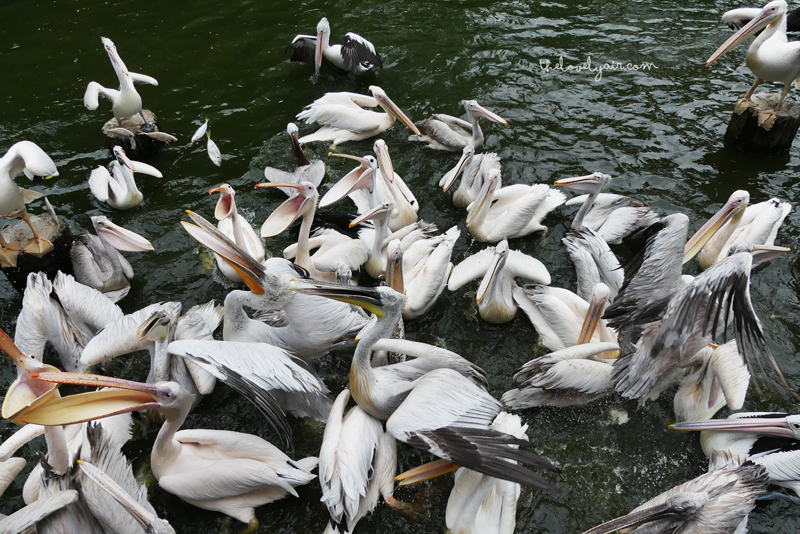 Pelicans are big birds with short legs. Their mouth are flat and long which flexibly extend for collecting food.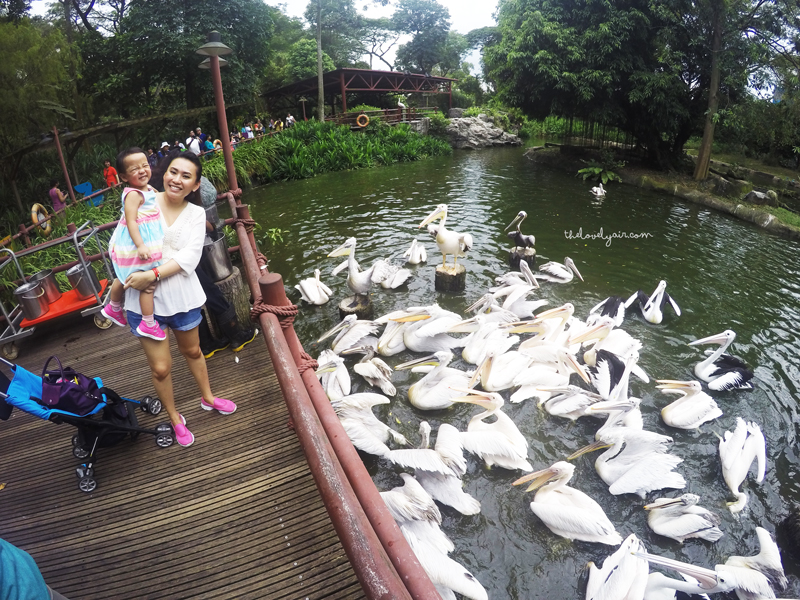 We bought food and fed birds at this pool.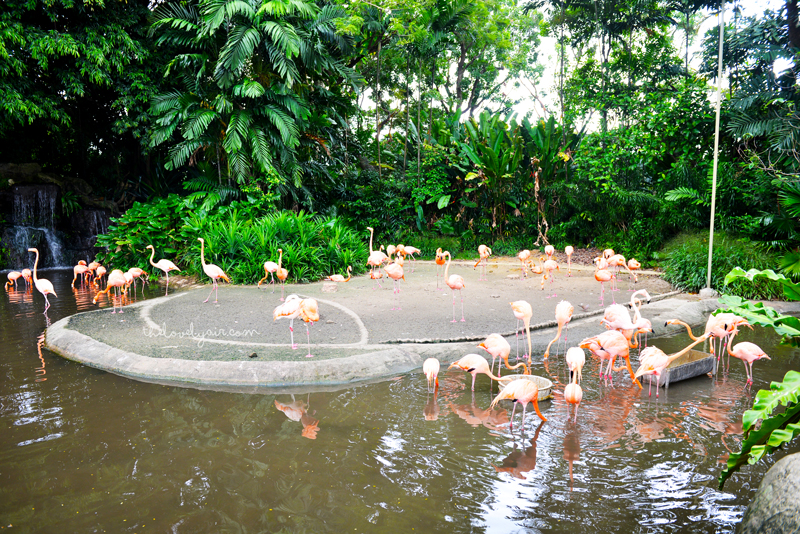 Flamingo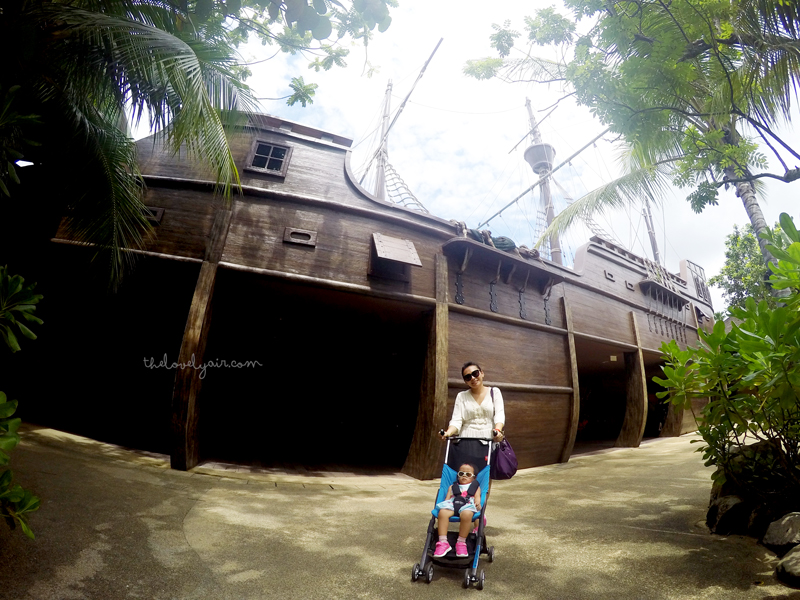 Overall, we appreciated this zoo. We spent a half day for exploring it. It was so hot here and raining in the afternoon. If you plan to visit it, please bring an umbrella with you.
You can find more detail about map, entrance fee and further detail in the link
www.birdpark.com.sg
Thank you for following me. If you have any questions, please leave the comment below. The trip at Singapore has not finished in this article. Let's me review you later. Don't miss it!