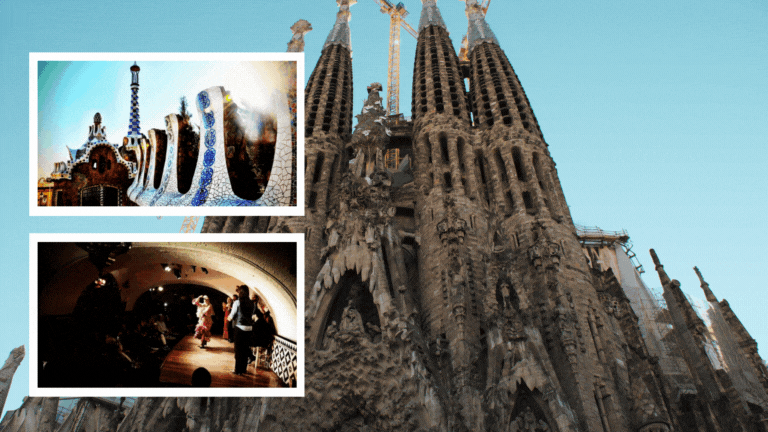 Barcelona, Spain – A Jewel of Culture, Heritage, and Modernity
Barcelona is a city located in the northeast of Spain, famous for its unique blend of cultural heritage, history, and modernity. The capital of Catalonia boasts beautiful architecture, a rich cultural background, and an energetic atmosphere that captivates visitors.
One of the city's most iconic landmarks is the Sagrada Familia, a grand basilica designed by the famous architect Antoni Gaudi. This breathtaking structure is a prime example of modernist architecture and is a must-visit destination for tourists. Visitors can take a guided tour of the interior, where they will be mesmerized by the stunningly adorned halls and chambers.
Another important attraction in Barcelona is Park Güell, also designed by Gaudi. This public park is situated on a hilltop and offers breathtaking views of the city and its surroundings. Visitors can leisurely stroll through the park, admiring the imaginative mosaics and sculptures, and unwind in the lush gardens.
Barcelona's Gothic Quarter is a historic neighborhood that showcases the city's rich past. The narrow streets and alleys of this quarter are dotted with historic buildings and monuments, offering visitors the chance to take a journey back in time as they explore the area. The Gothic Quarter is also home to numerous cafes, boutiques, and artisan shops, providing a unique shopping experience for visitors.
Food is an integral part of Barcelona's culture, and tourists should not miss the opportunity to taste the local cuisine. The city is renowned for its delicious seafood, including paella and tapas, as well as its fresh fruits and vegetables. There are many restaurants and markets that serve local cuisine, providing visitors with the opportunity to sample dishes that reflect the city's cultural heritage.
In conclusion, Barcelona is a city that offers something for everyone. Whether you are interested in history, architecture, culture, food, or simply seeking a lively atmosphere, you will undoubtedly find what you are looking for in this dynamic city. I highly recommend a visit to Barcelona and I am confident that you will be thoroughly impressed by everything it has to offer. From the stunning Sagrada Familia to the lush gardens of Park Güell and the historic Gothic Quarter, Barcelona is a city that truly has it all. So, pack your bags and embark on a journey to this gem of a city today!