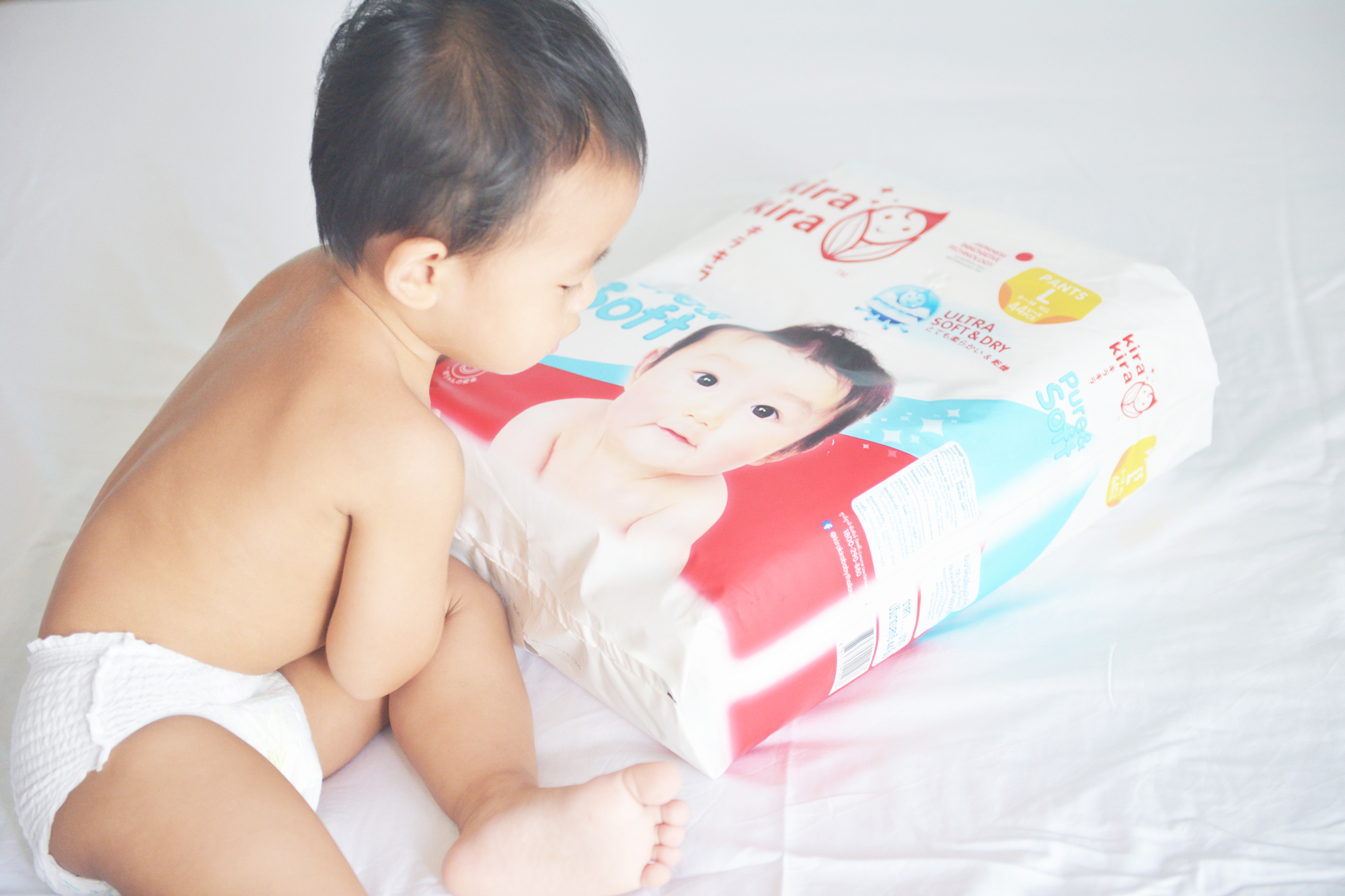 Review "Kira Kira" Diaper From Japan.
Hello my followers ! Today's topic is the review of brand new diapers with Japanese production innovation.This is another good quality brand that parents should buy for your babies.
As you might know that I have 2 children: DeeDy who is 3 years old and Louvre who is 2 years old. Normally, both of my children use disposable diapers all the time. I like to use disposable diapers for my children because they can be disposable, needless to wash, save time and they are easier usage than using fabric diapers. Now, there's a new diaper. Let's see the reviews and features of the disposable diaper named "Kira Kira".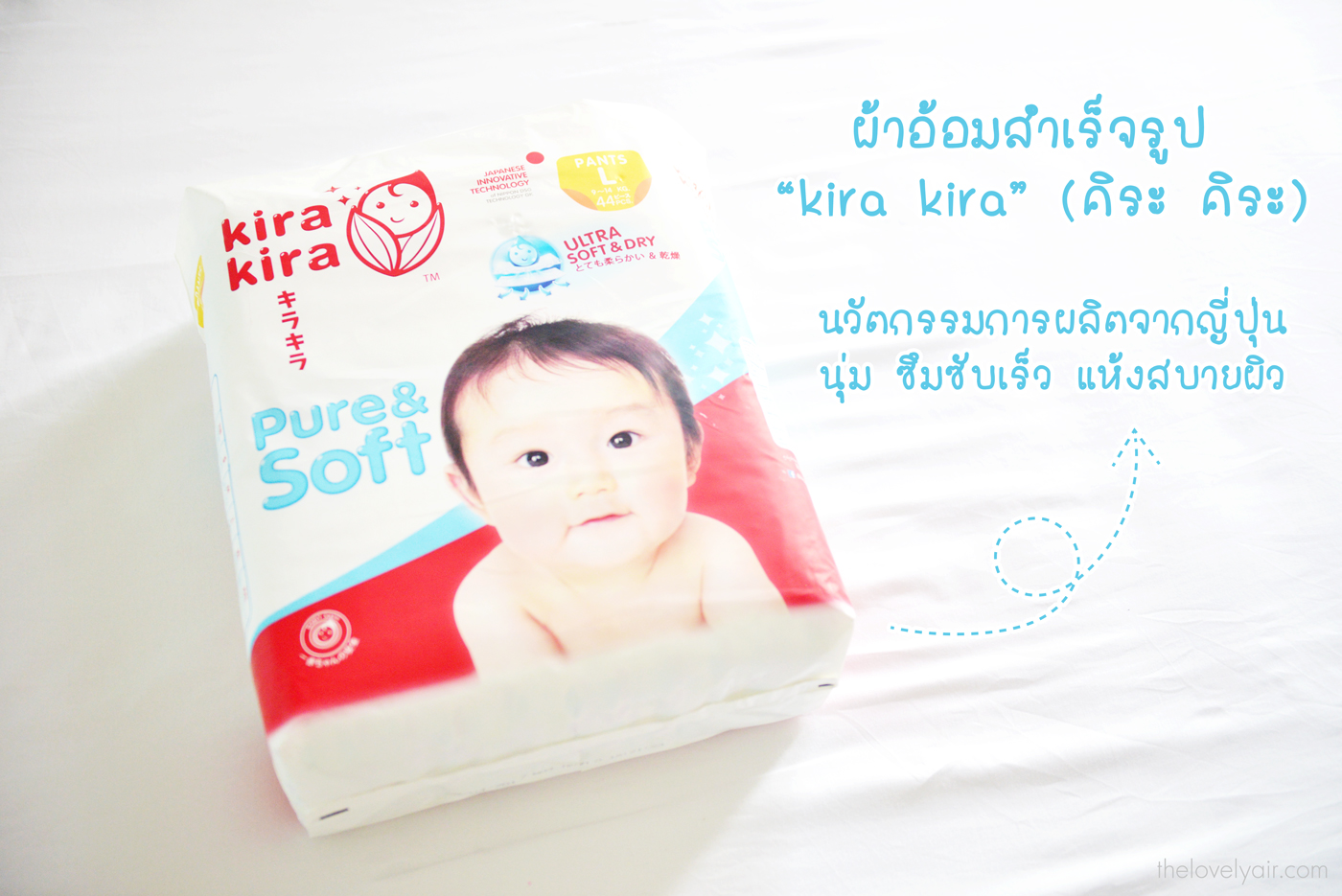 The disposable diaper of Kira Kira from Japan.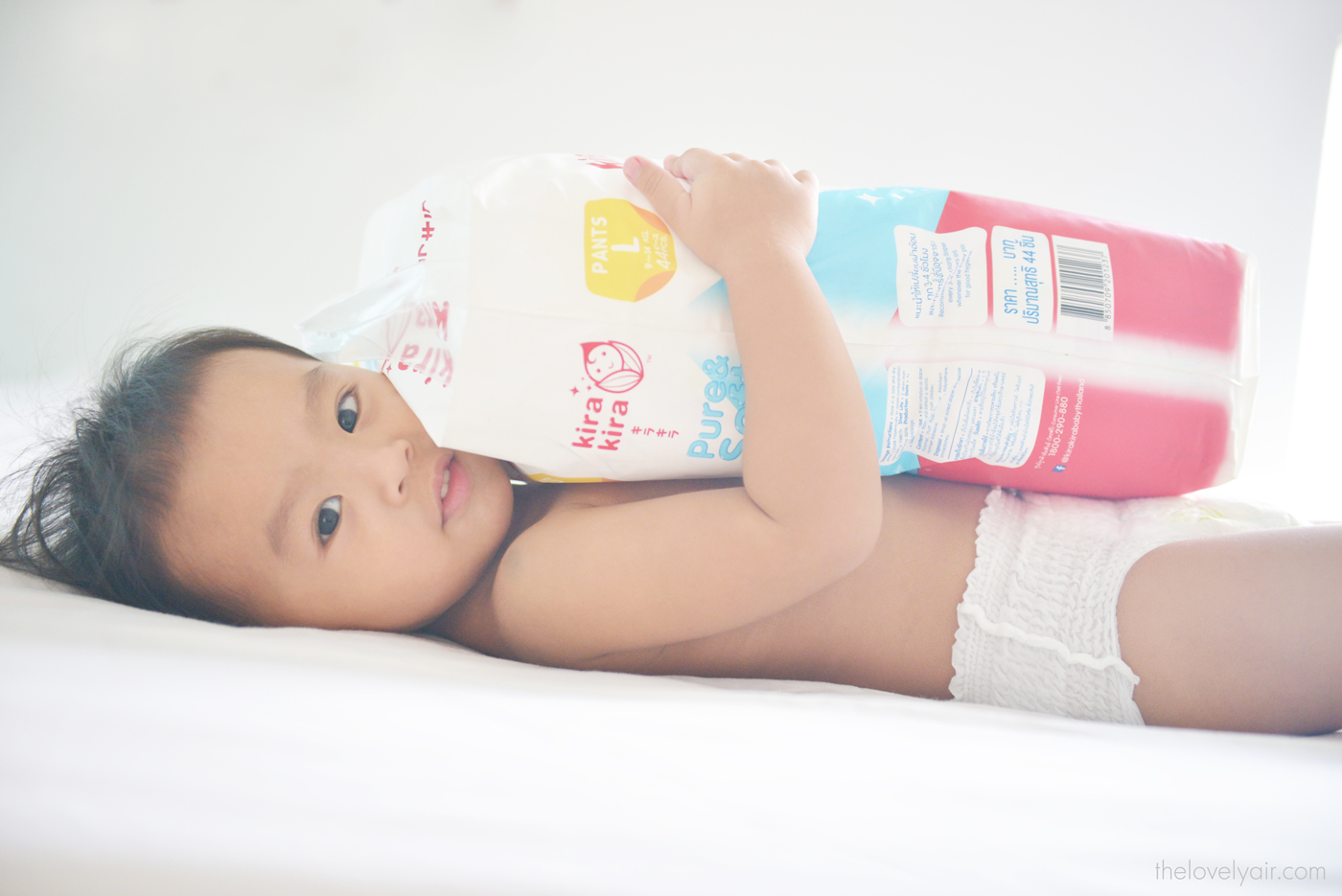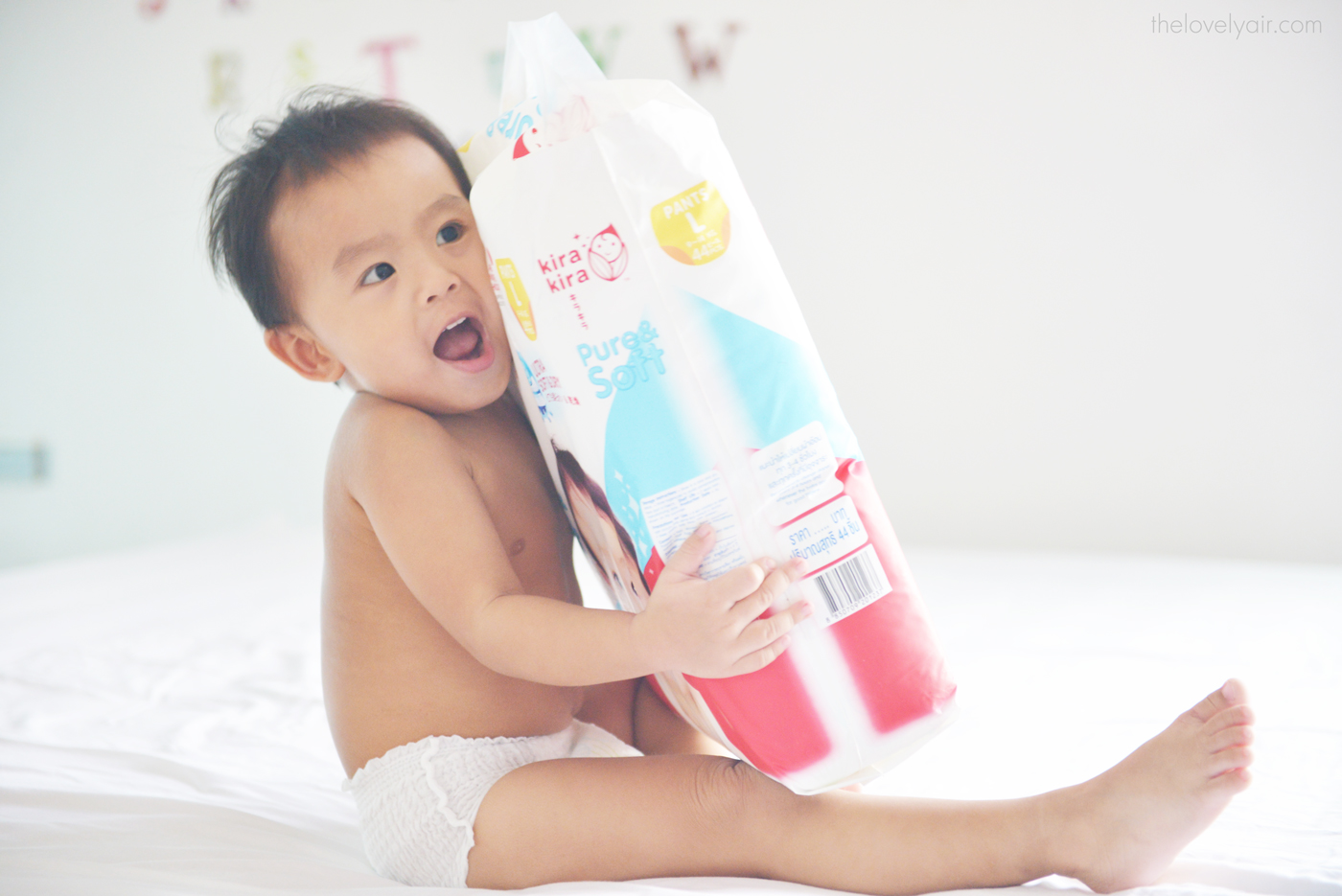 Louvre chooses Kira Kira Pure and Soft diaper size L for Baby weight 9 – 14 Kg.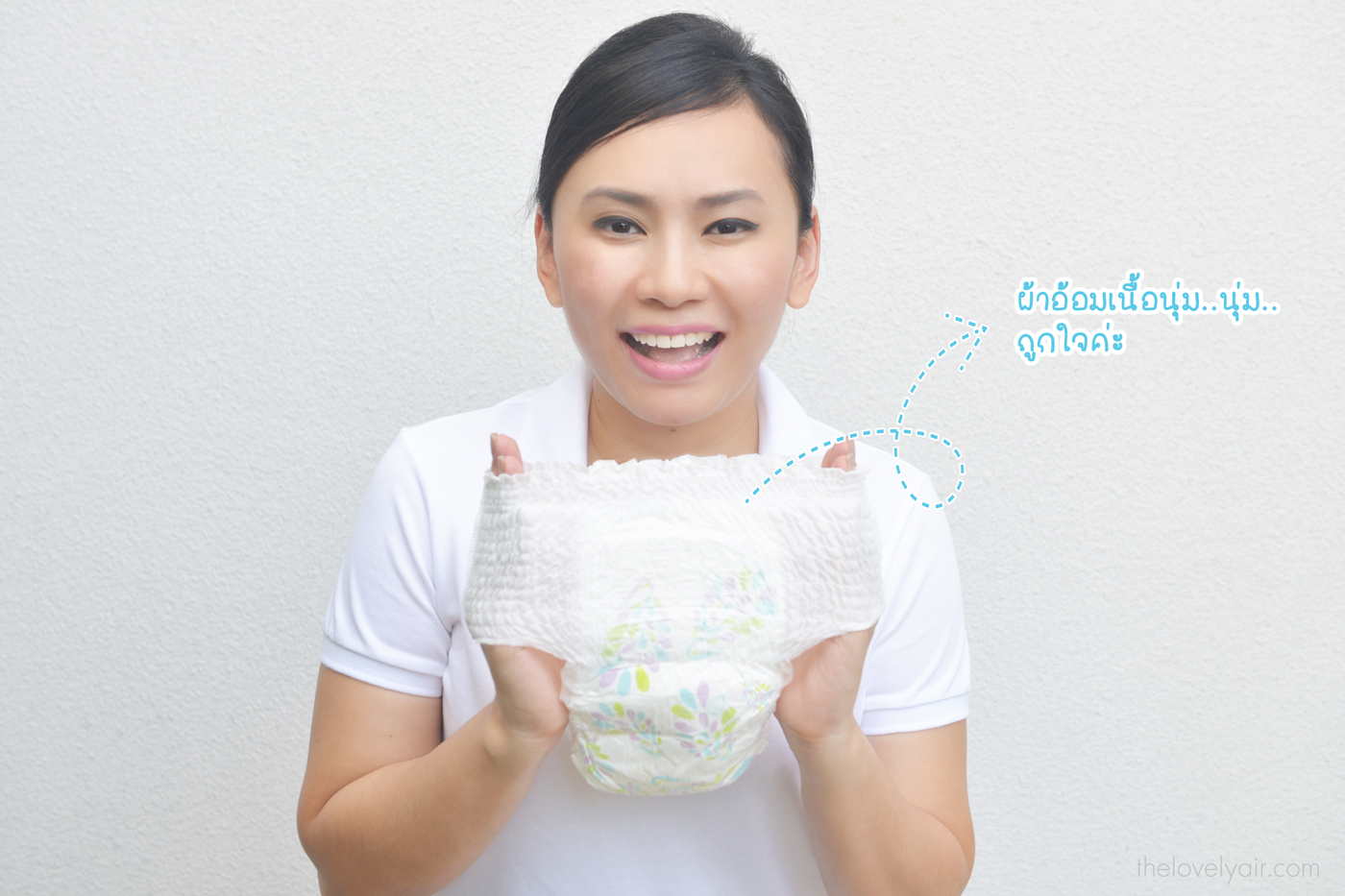 This is Kira Kira diaper. I really love it because its texture is soft and gentle!!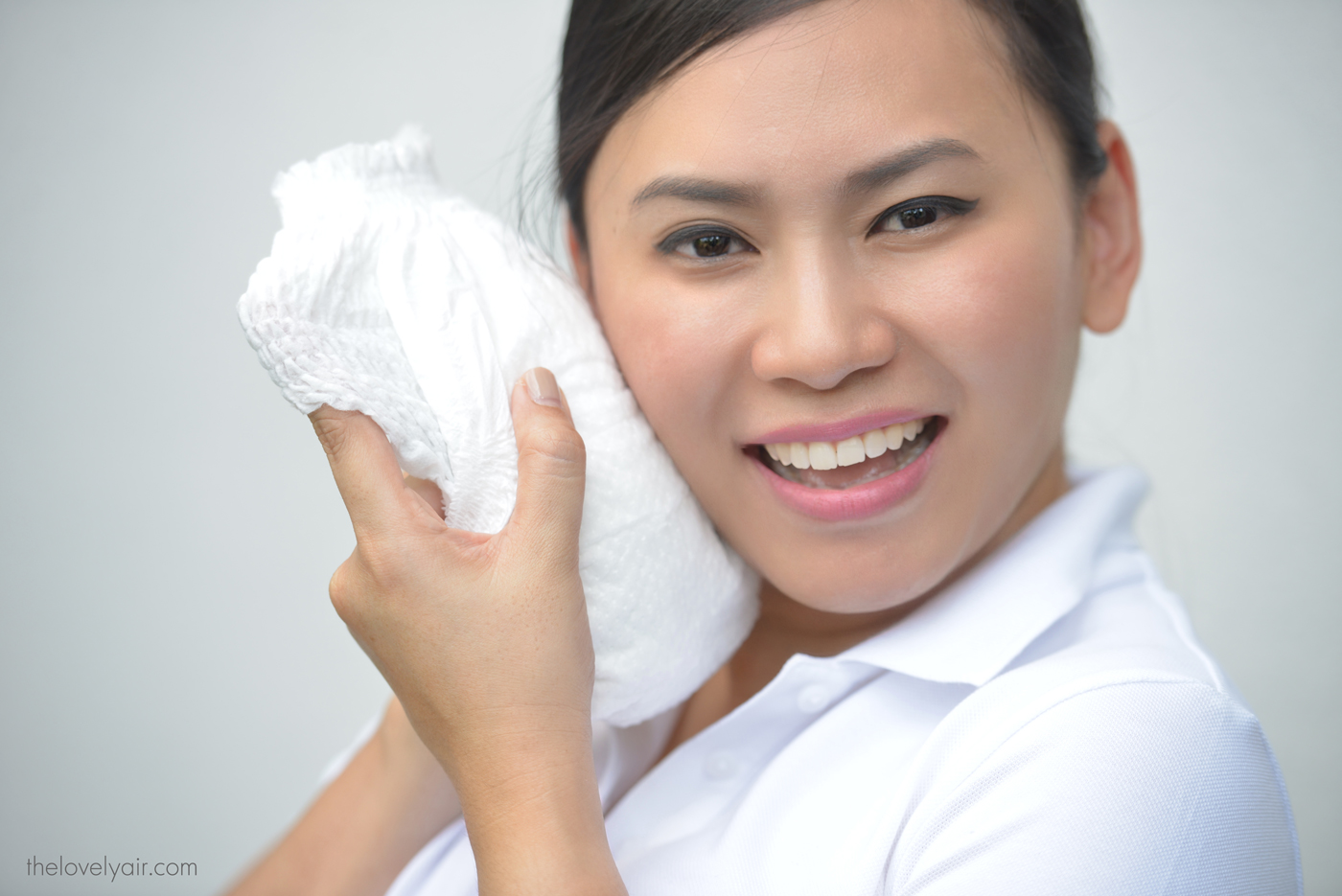 The major feature of diaper is Magic Dry Bubble Sheet which greatly absorbs. If you don't believe its gentle texture, let's enclose it to your face like me LOL.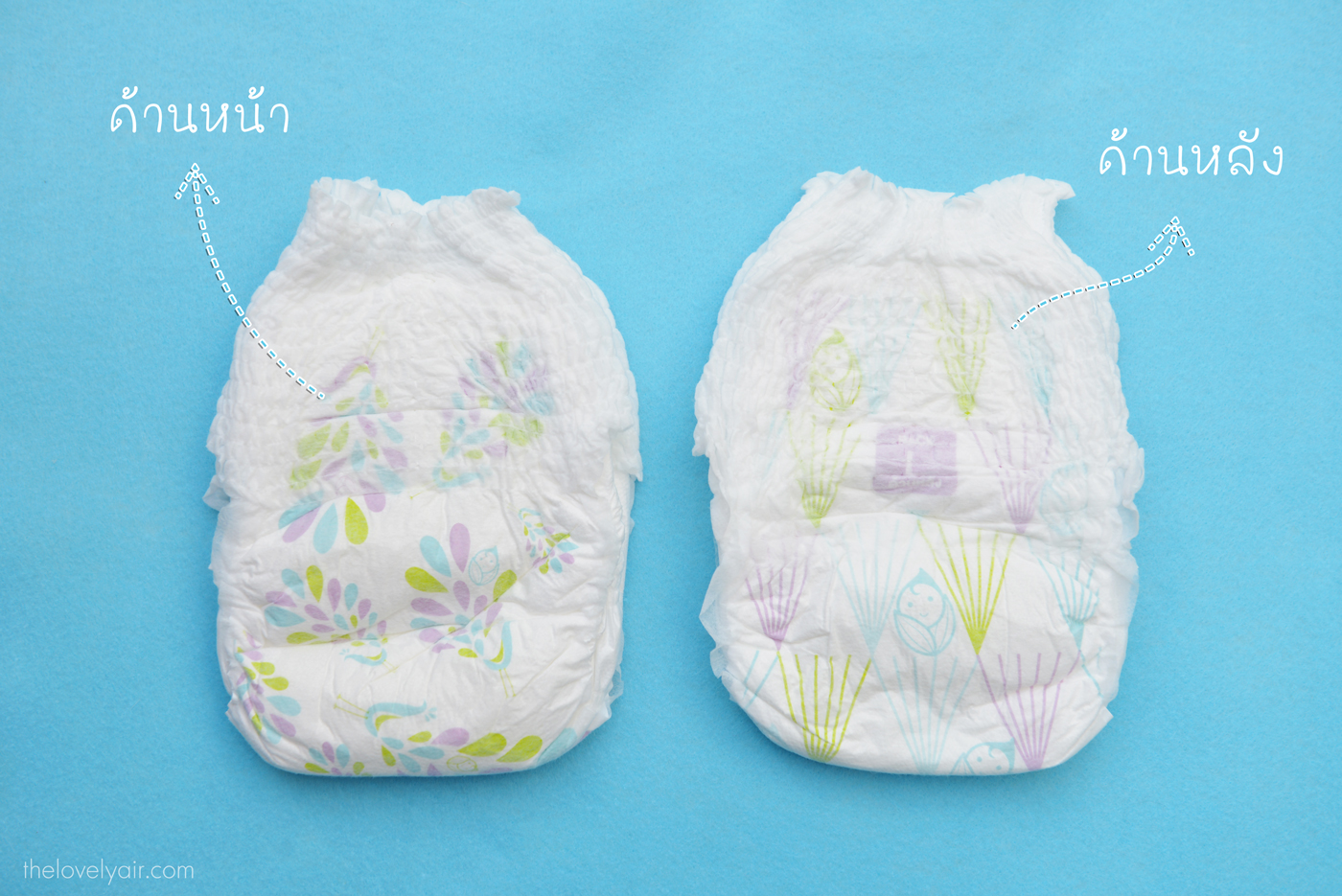 Kira Kira pure and soft diaper provides 2 patterns in Japanese design. It has already identified "back" and "front" side of diaper in order to easily notice and apply.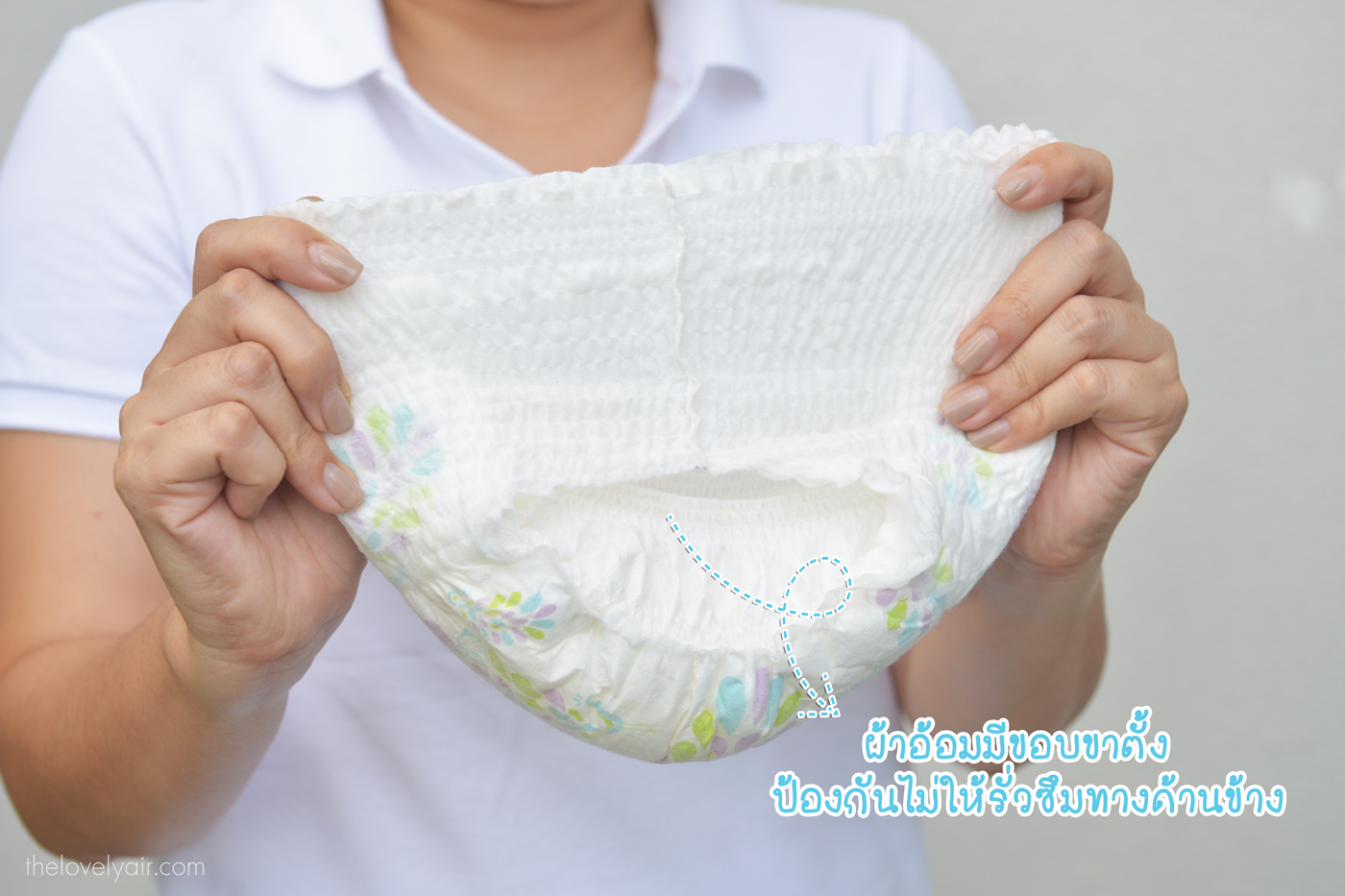 The diaper absorbs effectively because it comes with an edge in each leg. The edge is flexible to attach to all the movements of the baby.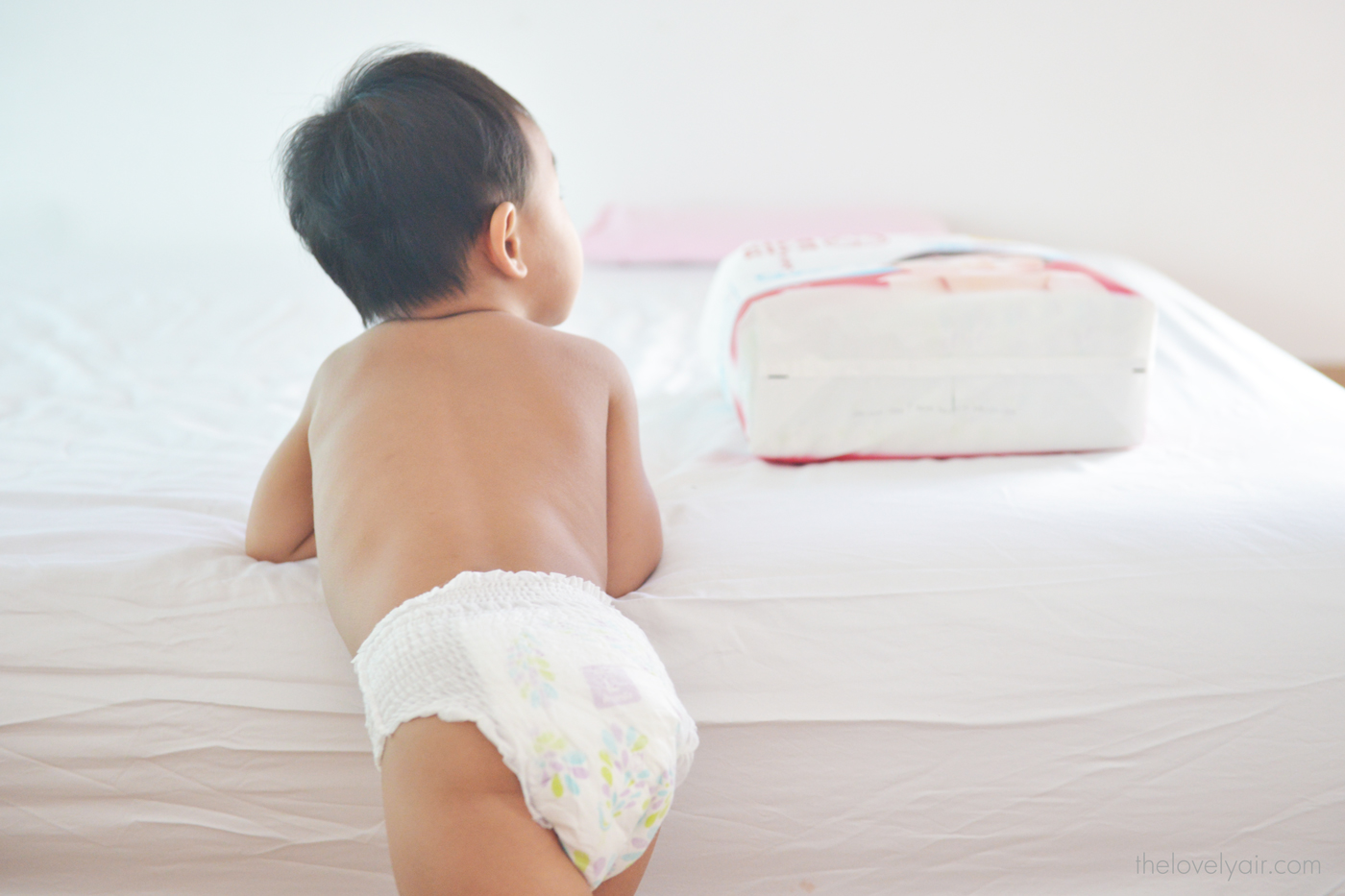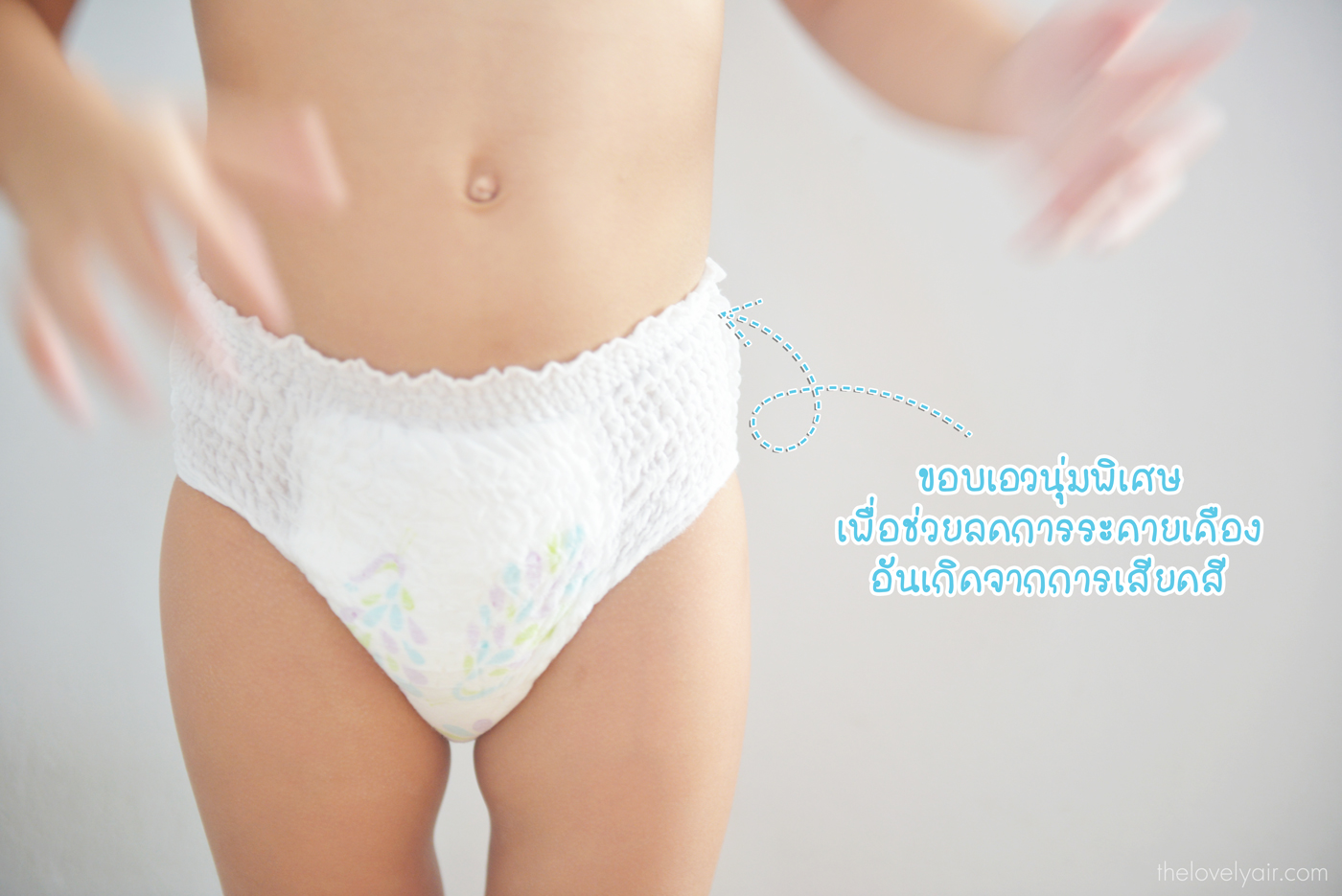 Kira Kira diapers is the best diaper in my mind. After using it, it seems that my baby feel comfortable. The diaper is easy to wear on baby and fit with a great absorption and ventilation. You can assure that after your baby urinated, their skin will be easily dry and comfortable. After I tested this diaper, it didn't leak. When you put your baby to sleep, they will deeply sleep all night. The mother don't worry about the leak and dampness to it. I do not have to change the any diapers in the middle of the night. It's such a wonderful diaper ever!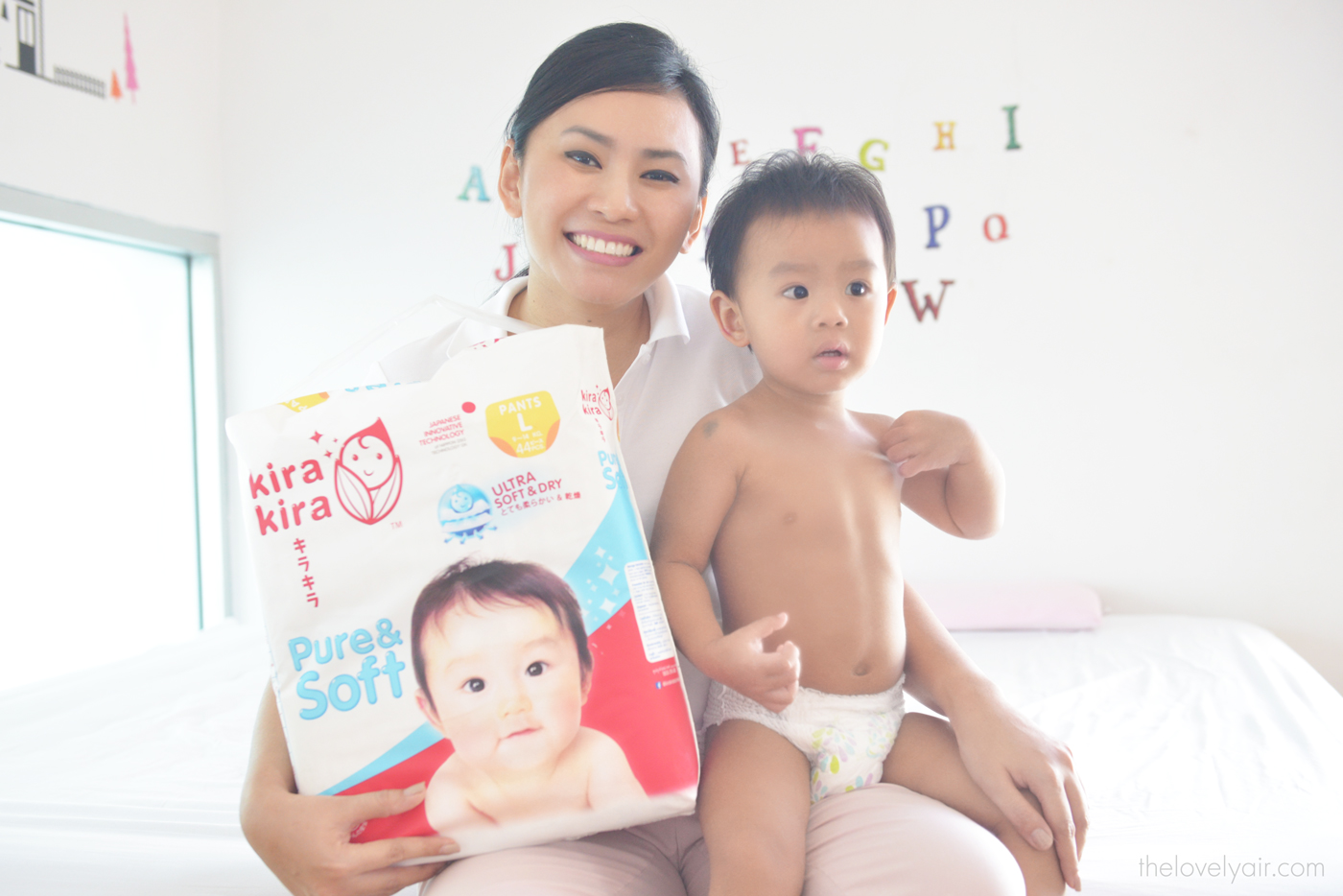 Kira Kira is the greatest diaper brand that you chose buy for your babies. I guarantee that it's worth to buy.
You can by Kira Kira 24 hours through only online websites in the following links;