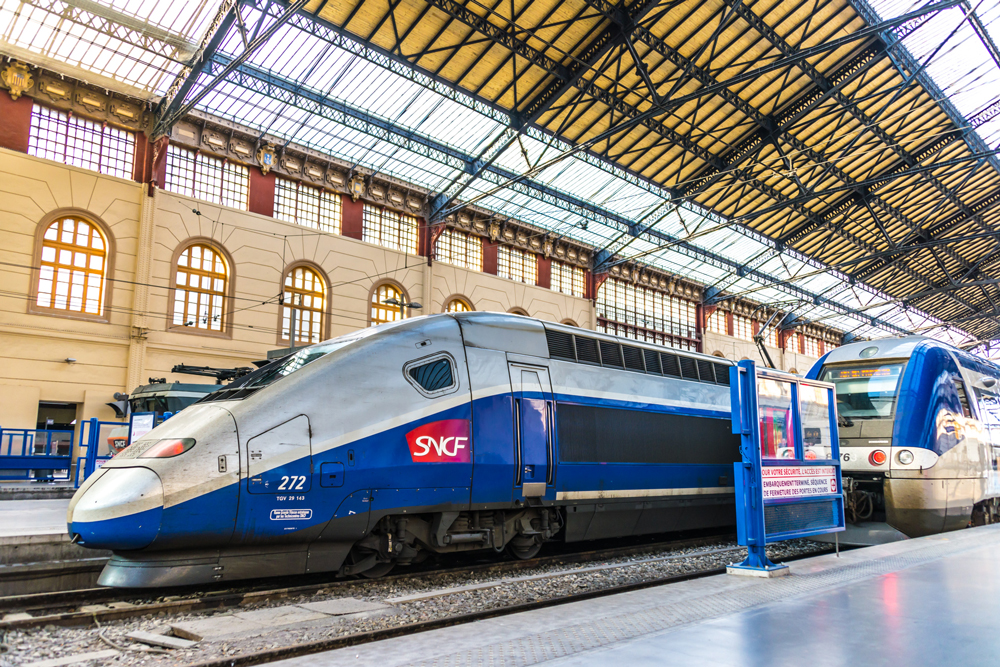 Life More Easy When Travel Around Euro By Using RailEurope Pass.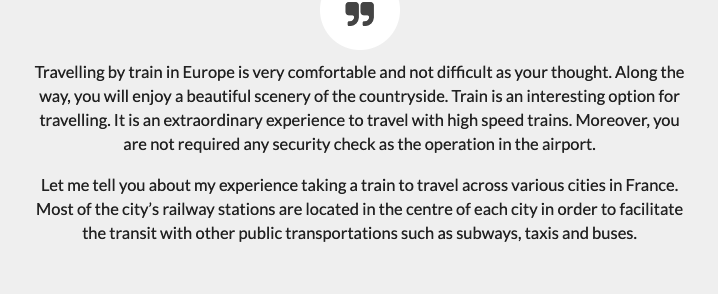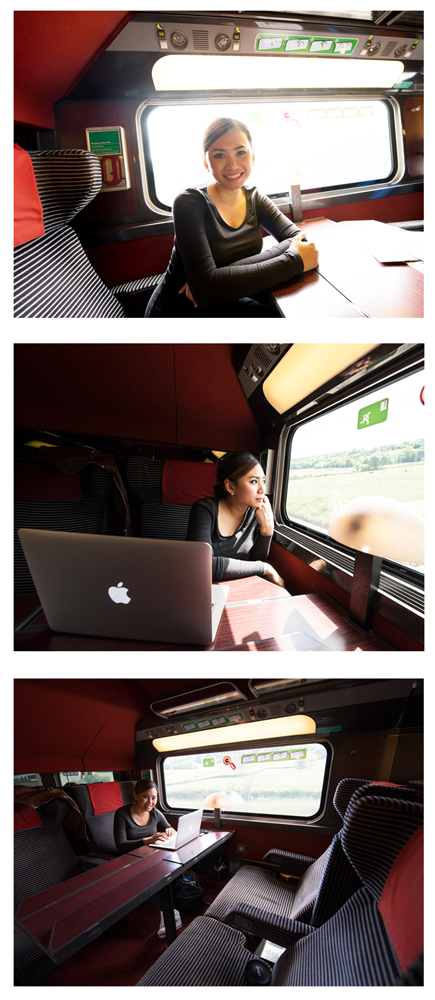 I travelled across cities by using the travel card of RailEurope, France Rail Pass. The first trip out of the city was from Paris to Lyon. I travelled with "TGV" High Speed trains. (Speed at 320 km / h). It was more convenient, very fast and arrived on time.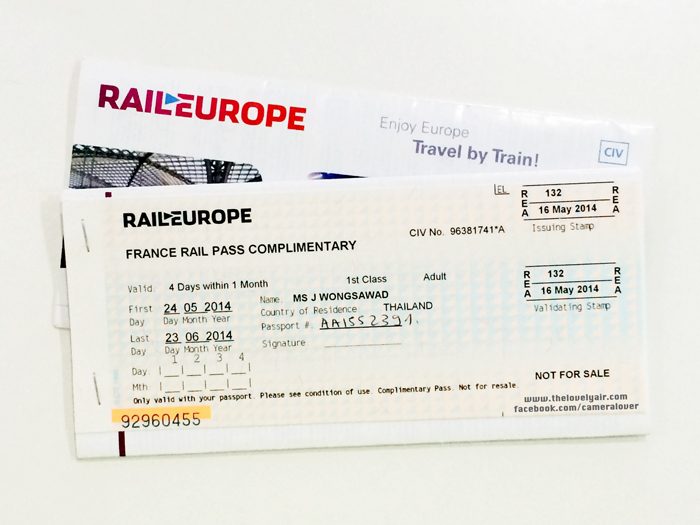 The ticket as shown in picture above provided information about its valid for 4 days within 1 month. It means that you can use it for 4 days, any day any time, and it will expire within 1 month. You can purchase tickets in Thailand by purchasing at the ticket agent such as Diethelm Travel Thailand who is a distributor. In this picture, the staff who booked the train ticket in France will specify the date on our ticket.
9 things you need to know by using RailEurope/France Rail Pass
How many types of train ticket? : There are 2 types of train tickets including (1) Consecutive and (2) Flexipass. Usually,

the train tickets will be valid for the national railway network in each country with

an unlimited distances/destinations based on the amount of travelling days which identify in the ticket OR travellers can travel on their preferable time within valid date specified on the ticket

How many options? : 2 classes including first class ticket and second class ticket. These classes are conformable but the first class ticket has more space than the second class ticket. Don't forget to check your ticket.
Define your routes: You have to know your plan well. If your travelling plan is over than 3 routes, it is worth to buy Rail Pass .
Define your destination: Your destination should be specified that its route covers only nationwide or across country.
Before using the ticket, travellers who possess the ticket have to contact an officer at train station in the country that issued a ticket. An officer will seal it. If you can make seat reservation in advance, please do it.
Don't forget to bring your passport and tickets together.
Don't write anything on the ticket before an officer seals it.
Features of ticket : it offers 3 days, 9 days and 1 month.
France Rail Pass is available for train within French Rail Network.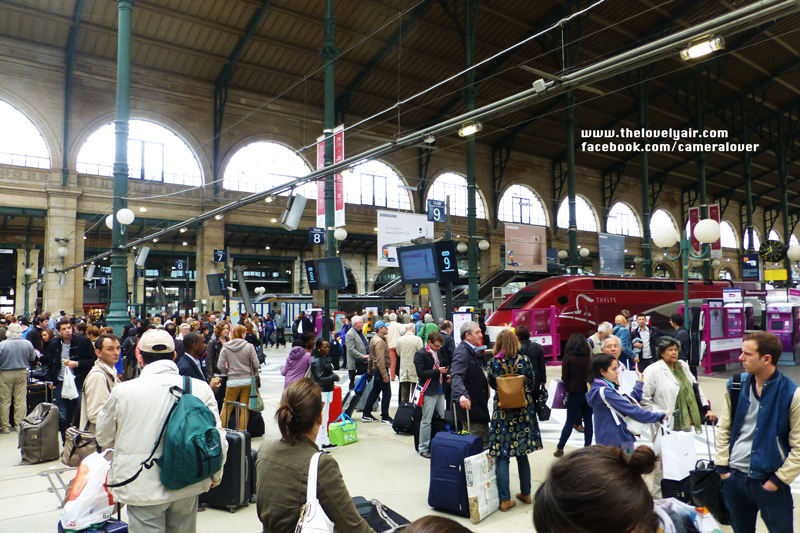 The surrounding in train station. The station is too big and crowded as shown in a picture above.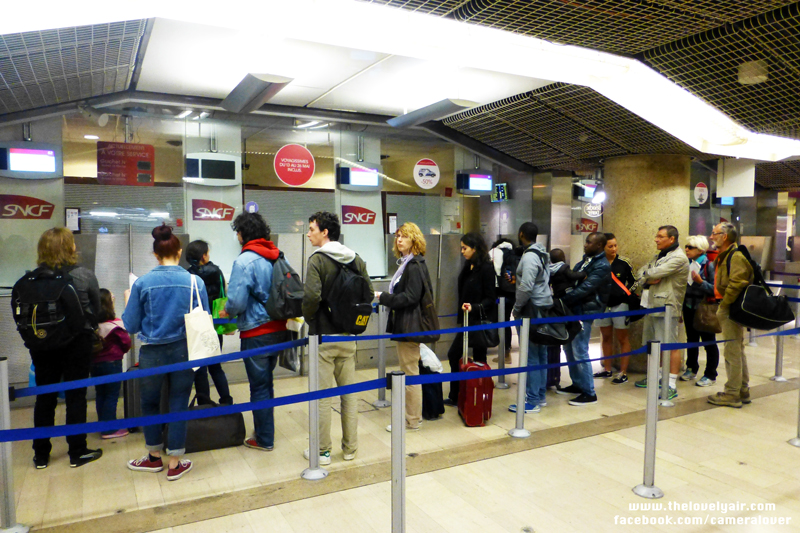 Before using the ticket, travellers who possess the ticket have to contact an officer at train station (a ticket office) to let the officer seal it. When it was my turn at the counter, I showed my passport and ticket to the officers. They checked an available time for my destination. So, I chose a time and reserved a seat in advance. For seat reservation, it was charged at 3 Euro and booked at a ticket machine. My ticket was 1st class ticket.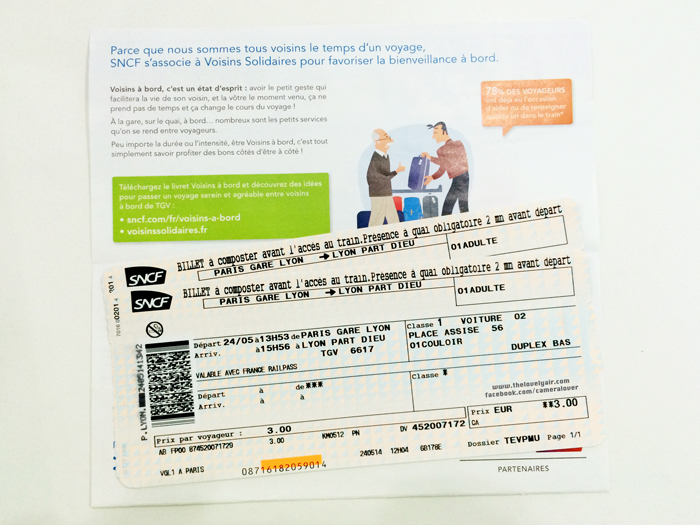 I brought the ticket issued in Thailand to officers. Then, they printed new ticket for me as shown in picture above after they asked me about the destination, date and time of travelling. My route started at Paris Gare Lyon station to Lyon Part Dieu station operated by TGV 6617, 1st floor, Seat No. 56 at Train No.02. The price was 3 Euro.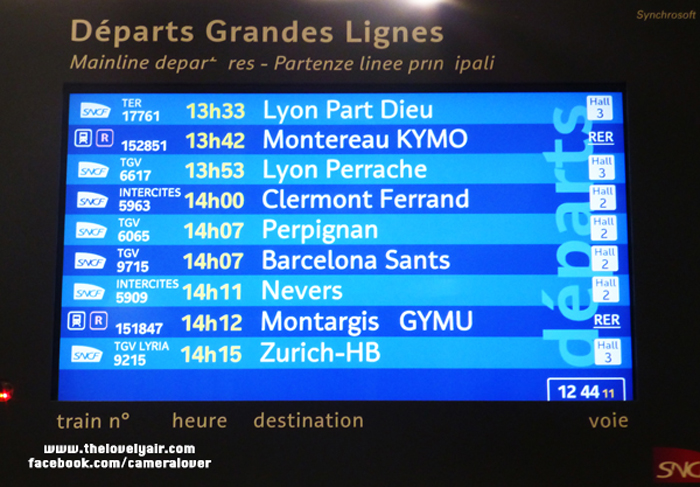 After taking tickets, let's check the time of the train and gate that we had to take a train. Please note that the word "HALL". You can notice the time for travelling and train number on the screen. According to the information on my ticket, my train was TGV 6617 at 13:53 so that I went to Hall 3.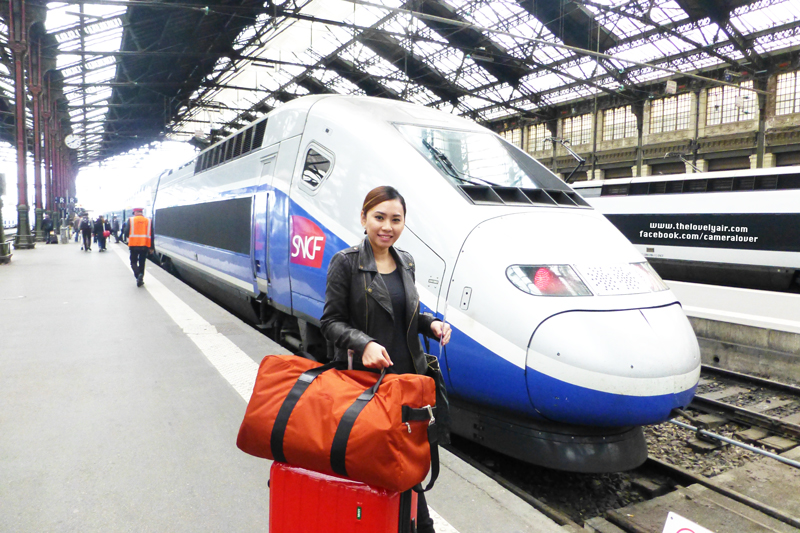 I arrived at Hall 3. Let's Go.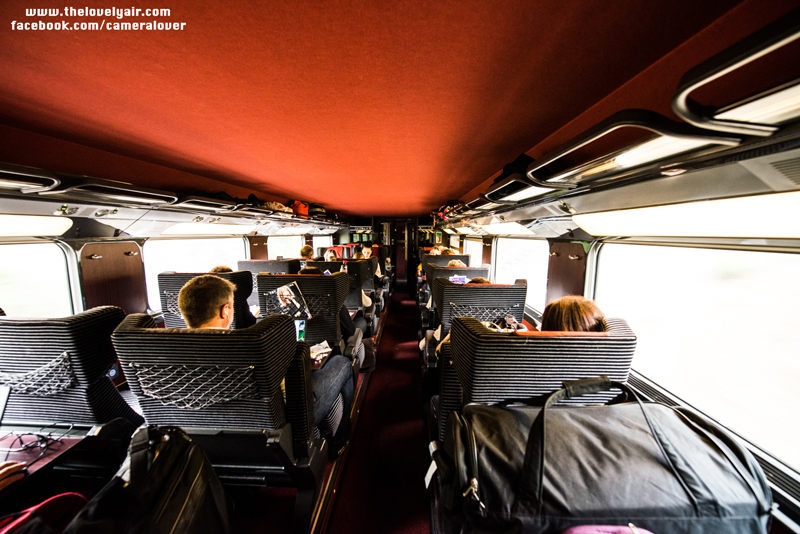 It was convenient in TGV, 1st class with elegant seats and a wide space for passengers. Seats can be adjusted for sleeping. There are plenty of luggage space, clean and comfortable. It also provides a toilet for passengers in the train.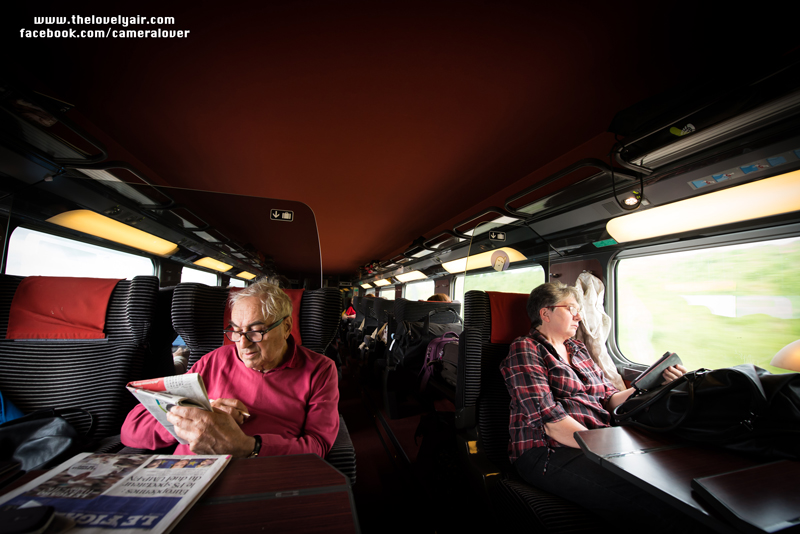 You can read a book during travelling on the train.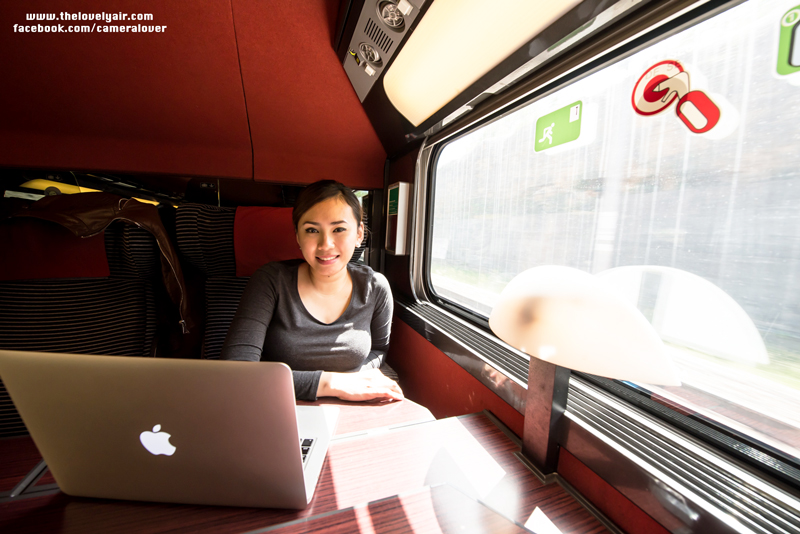 It is a wide space for 1st class passengers and plugs for charging electronic devices – including mobile phone, notebook, iPad are provided.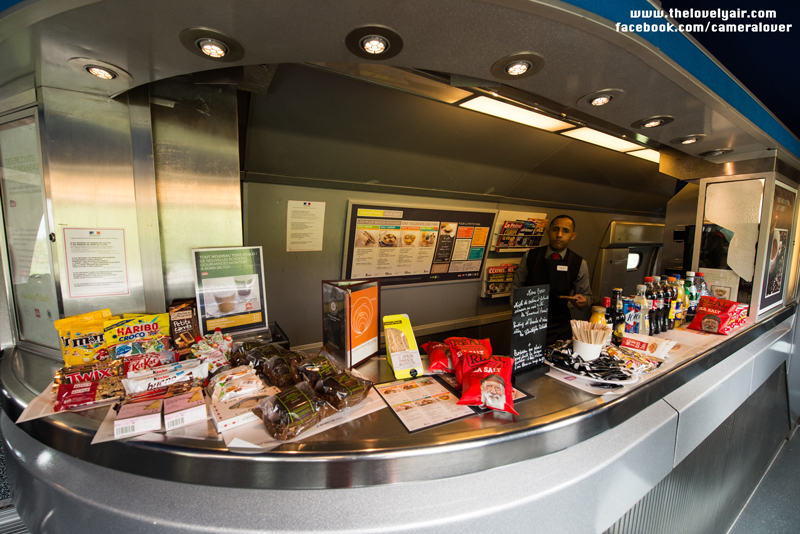 Counter bar is available for you to buy snacks or drinks on TGV train.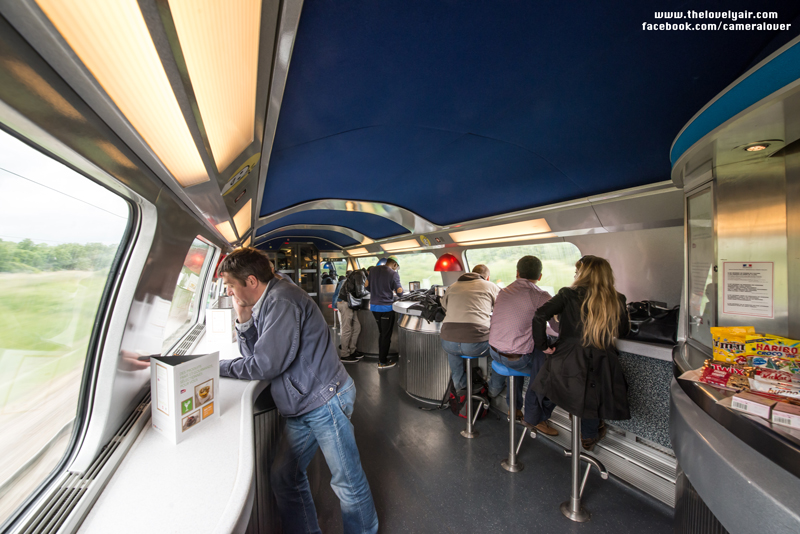 Passengers are allowed to eat or drink at the counter bar or to take their stuff to eat at their seat.
In conclusion, it is not difficult to travel either across cities in France or European countries by using trains but you have to plan your trip carefully. TGV is convenient and safety. It takes only 2 hrs from Paris to Lyon. We enjoyed the moment along the way because of a beautiful view. You can see the view and trip at Lyon, France in the link: www.thelovelyair.com/lyon-french-alps/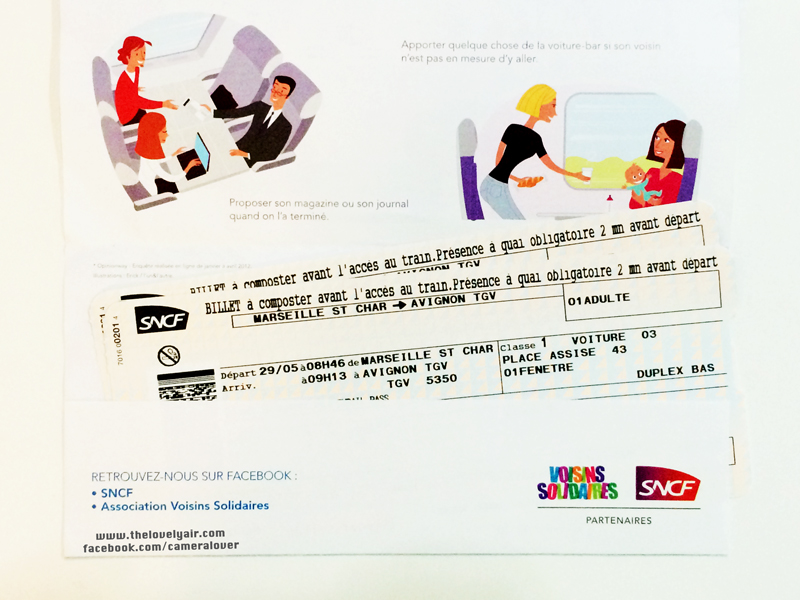 Another trip, I also travelled by TGV from Marseille to Avignon. It took the same method as going to Lyon. I recommend that you have to plan your itinerary and book tickets in advance. You can book many tickets at once when you already have an itinerary. You should arrive a train station at least 40 mins.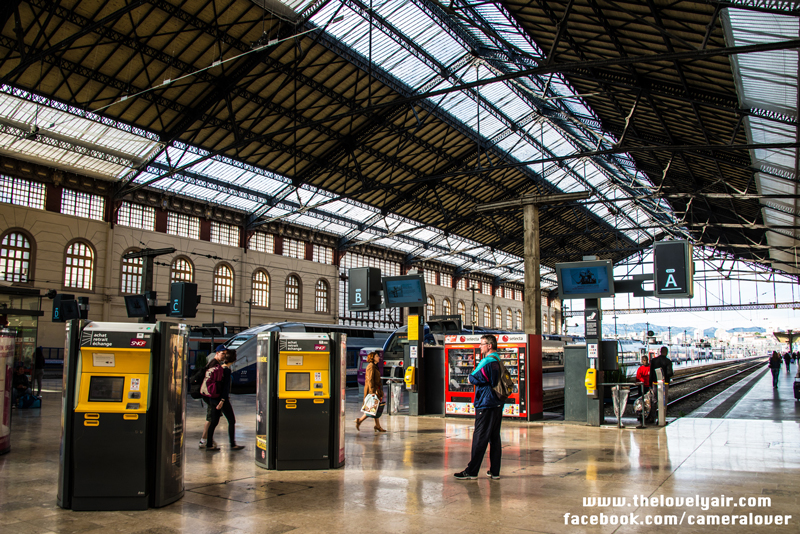 a train station at Marseille called Marseille St Charles .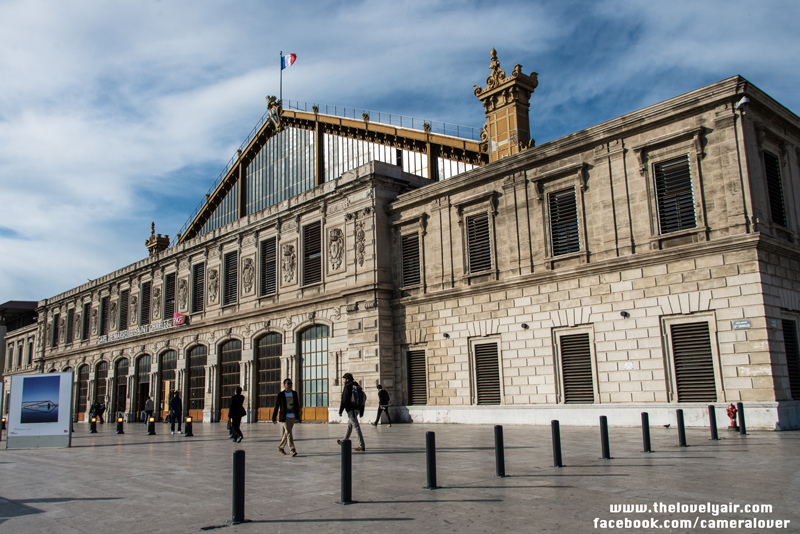 The surrounding at Marseille Train Station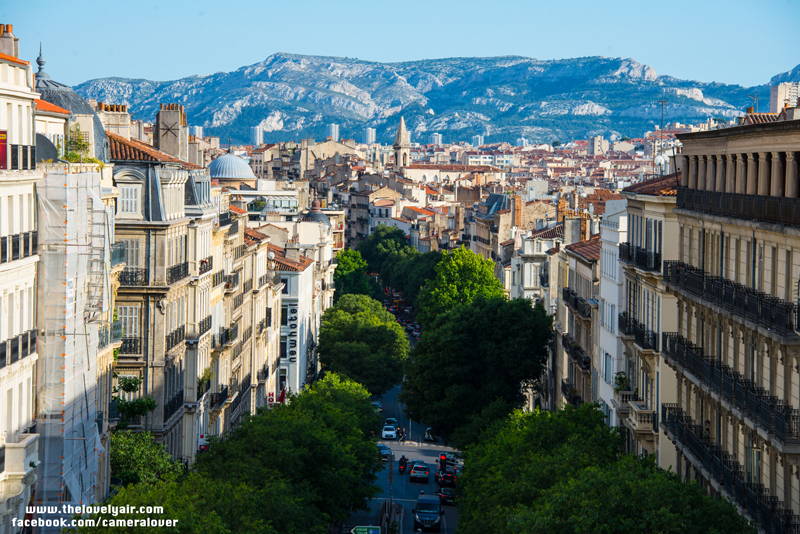 This town was built in 1848 on the east of city centre. The station is settle at the hill as shown in picture above.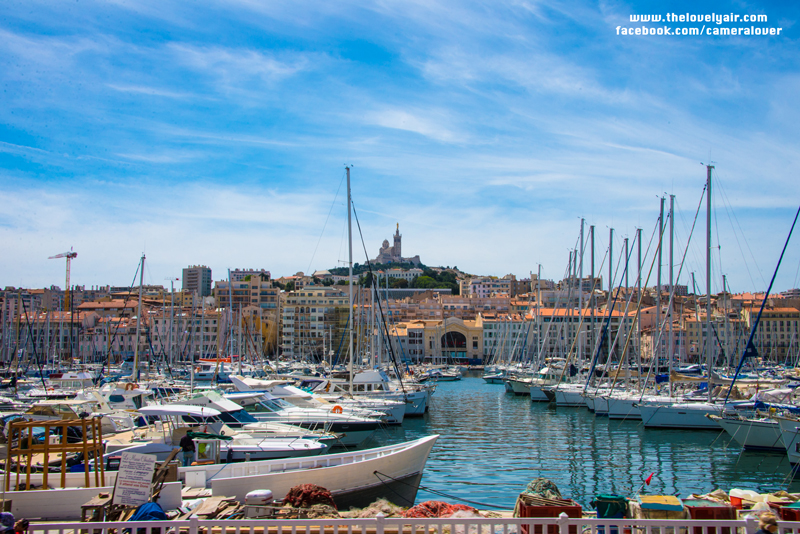 Marseille is the city in the southern of France located at Mediterranean seashore. It is plenty of magnificent architecture, culture and lifestyle in various nationalities. I went to this city by using France Rail Pass.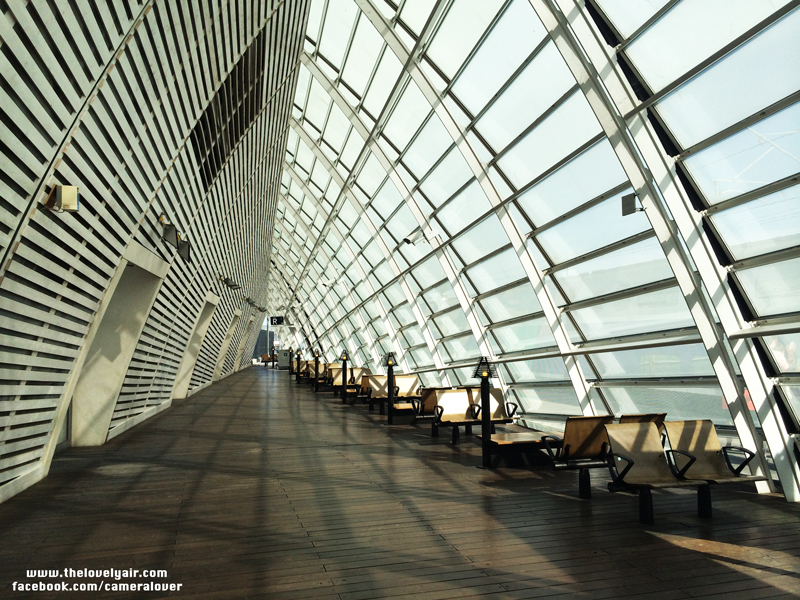 Another place is Avignon Train Station or Gare Avignon TGV. There are 2 stations in Avignon. These stations are separated between TGV, high speed trains, and normal trains. If you take a train to the city, don't forget to carefully check the train station.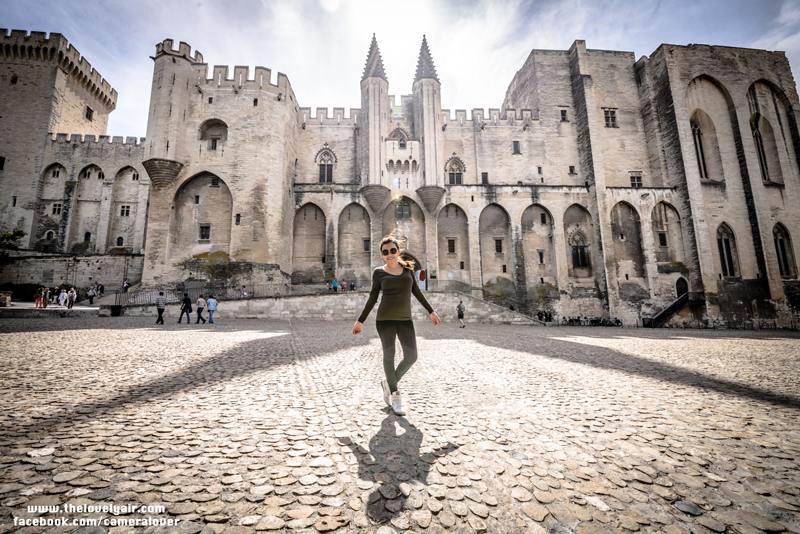 Avignon is the city in the southern of France. It is set on the Rhône River and known as a city of pope because it was a pope's residence. Avignon is designated as World Heritage Site by UNESCO in 1995. In the picture above is Palais des papes d'Avignon which is a popular tourist attraction.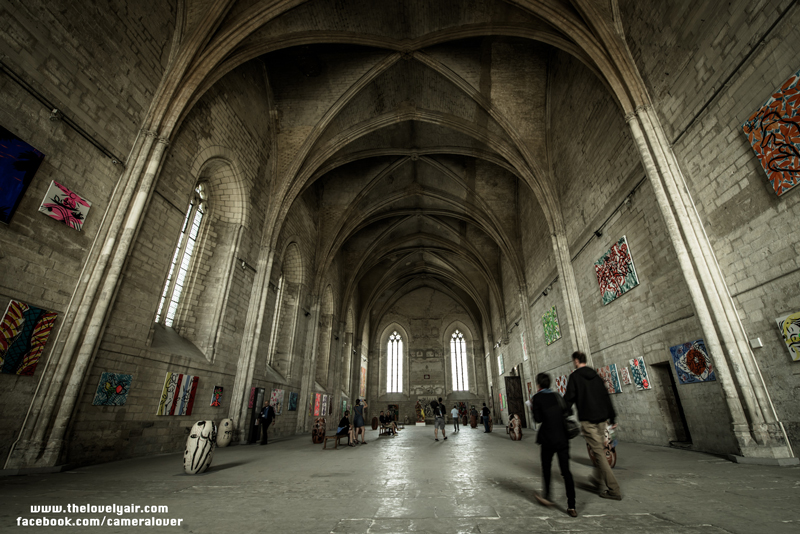 Palais des papes grand chapel
Palais des papes grand chapel is Gothic architecture. Currently, Palais des papes d'Avignon is changed from pope's residence to a museum, a conference place and it is used for gathering important documents.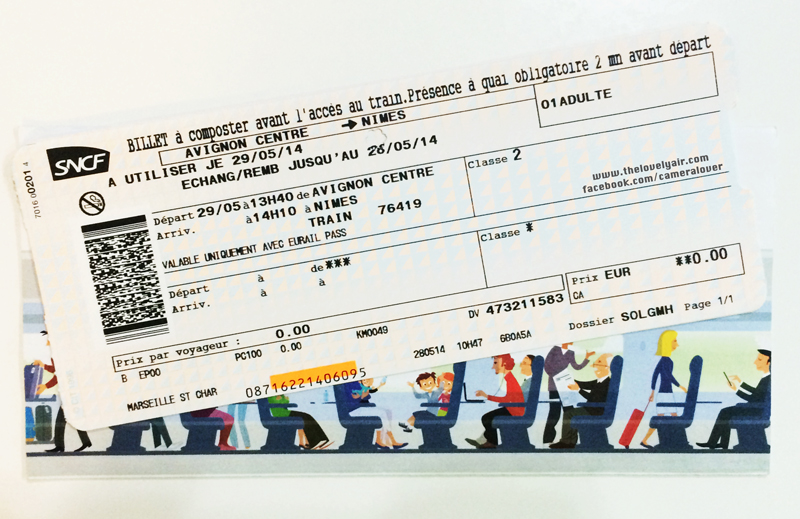 Next station, I travelled from Avignon to Nîmes by train. It took 30 mins so that it was no need to take TGV. I left the town at Avignon Centre station. It was free because I used France Rail Pass. When train officers checked your ticket, you had just shown the ticket to them.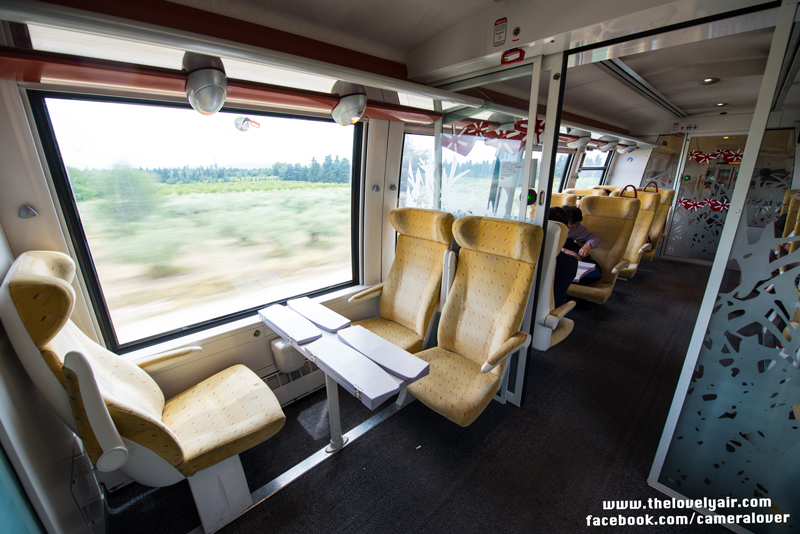 These were seats for 2nd class ticket to Nîmes. There are only 1st class and 2nd class ticket not 3rd class.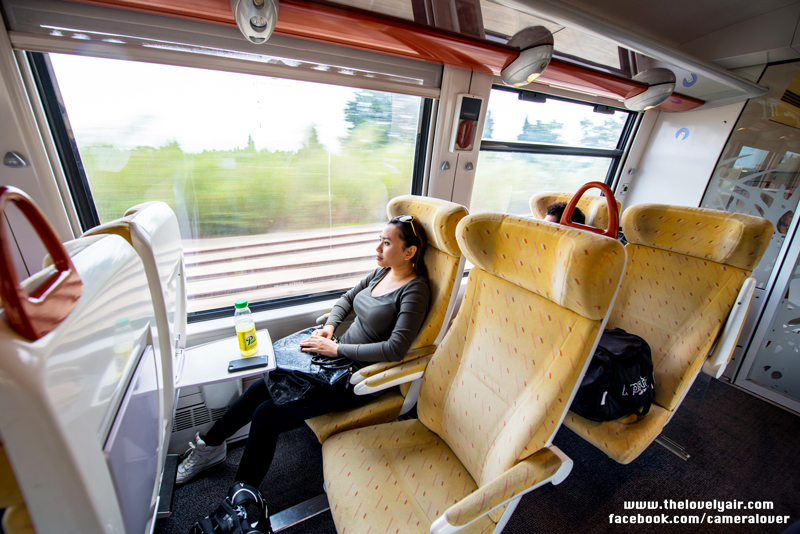 Sightseeing along the way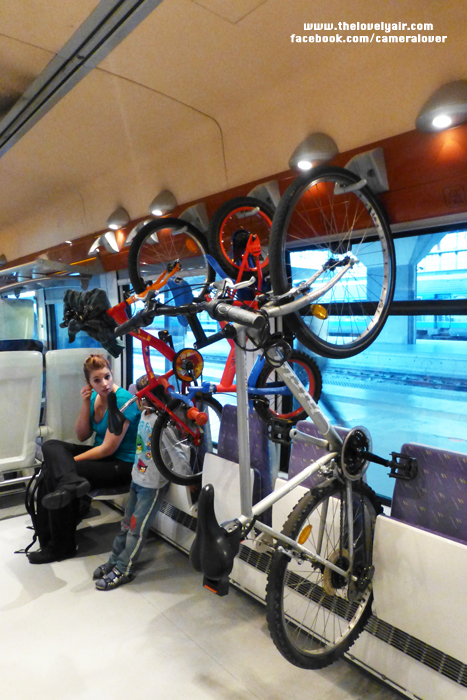 This was a space for bike on the train. So awesome.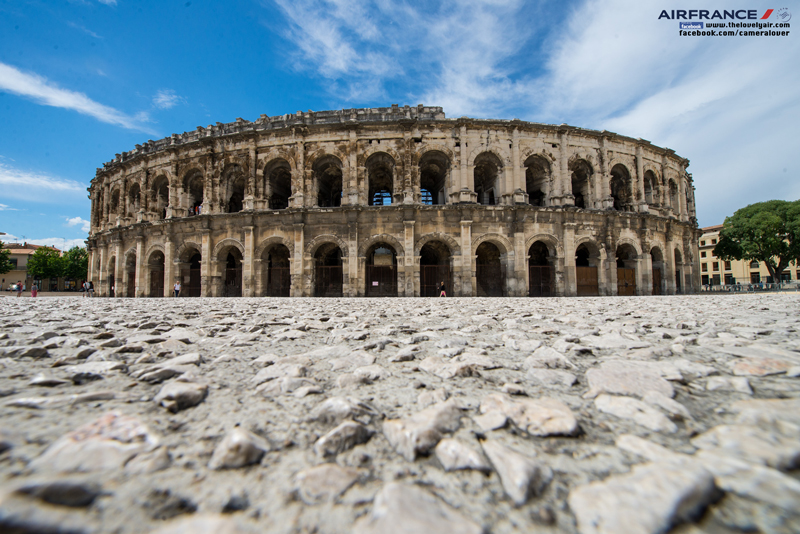 Nîmes is a historic city built in Roman Empire. Currently, it is an tourist attraction in southern France. There are many places in Nîmes such as Roman stadium. So, it is called Rome in France. In this picture above is Arena of Nîmes.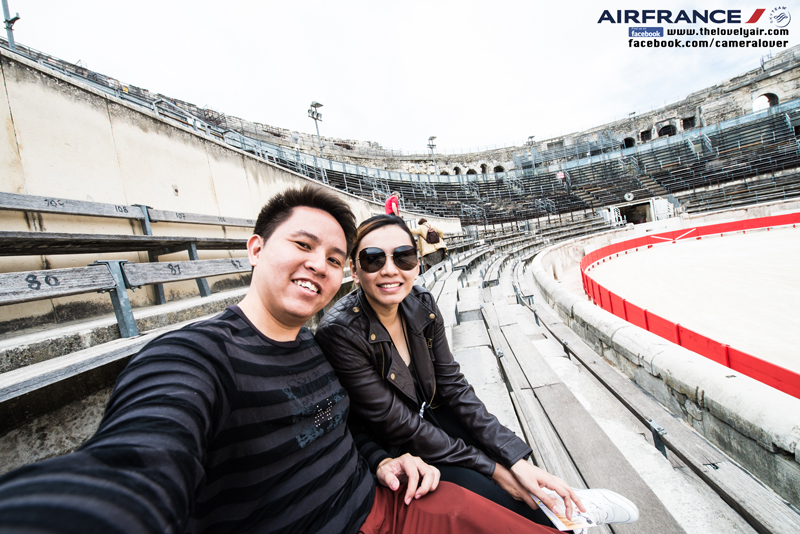 Arena of Nîmes was built in 70 AD. In 1863, it was built for bullfighting. This stadium was used for the annual festival as bullfighting in Feria de Nîmes and other public activities. Its capacity was 16,300 audiences.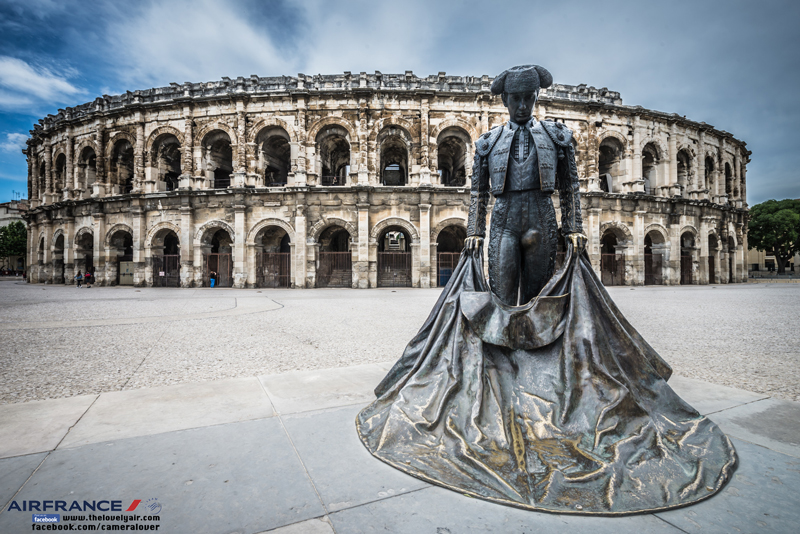 An outside of Arena of Nîmes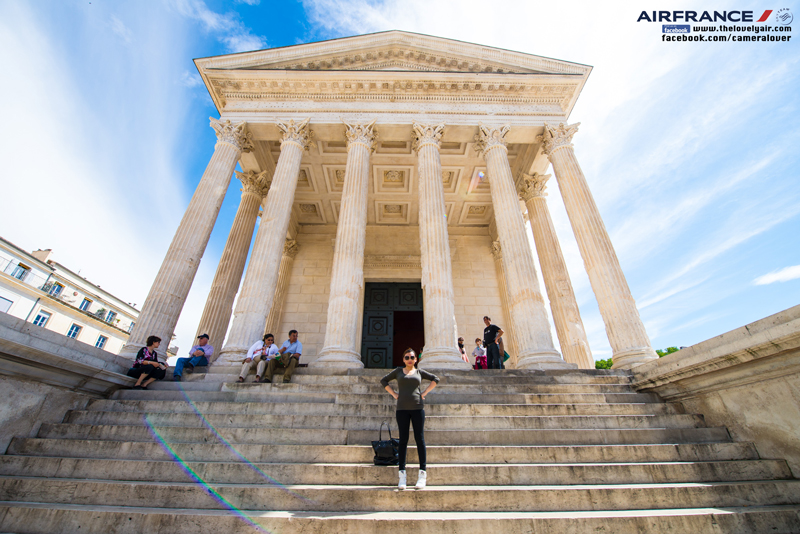 Maison Carrée is Roman building in Nîmes. It is the one of Roman cathedrals that you can see around the city.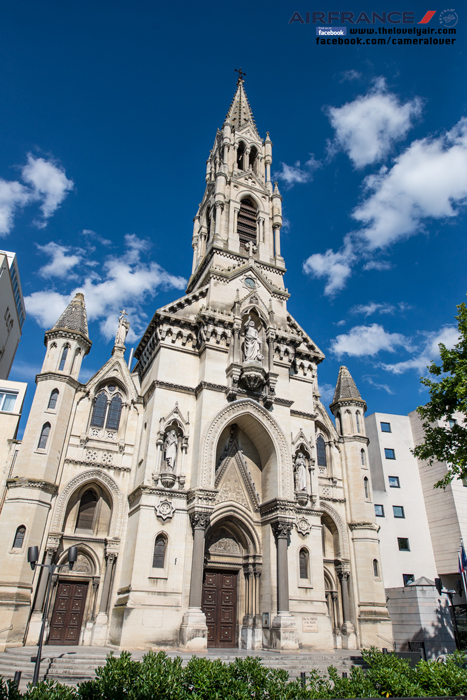 Nîmes was Roman colony in 28 BC and called as Colony of Nemausus. It is a small town for tourism which has a long history. The building is Roman ancient building. It is kept carefully so that it is still beautiful. If you go to Nîmes, Don't miss it!.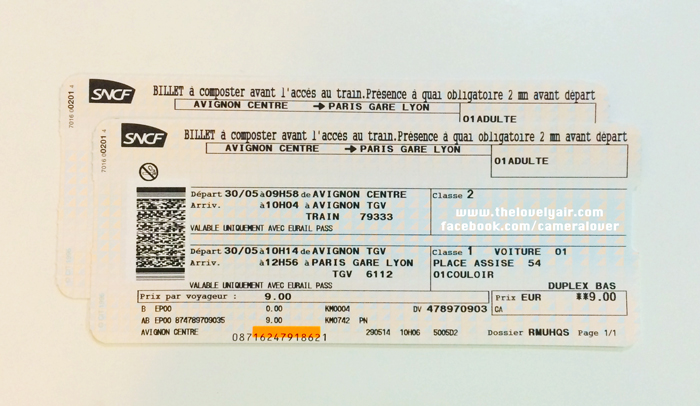 The route of this trip was Avignon to Paris.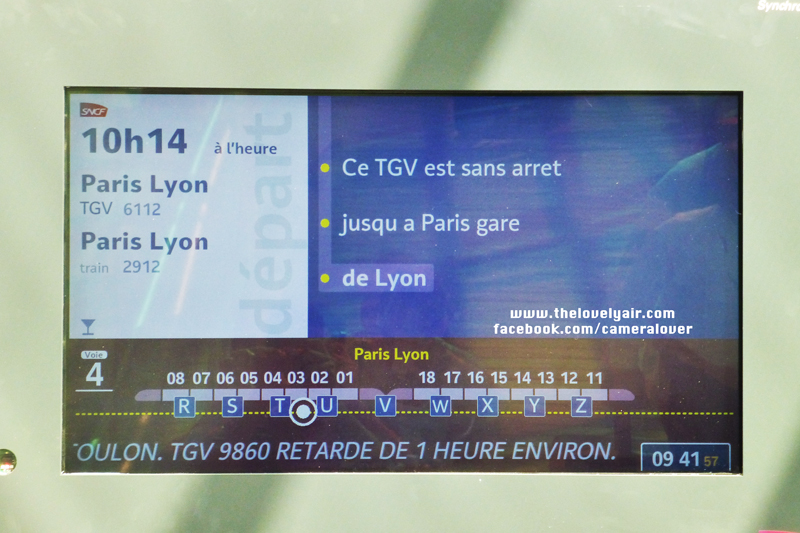 I checked train carefully by looking at boarding screen and ticket. In my ticket, it identified that the train carriage is No.1 which matched with door U on the screen. The alphabet shown on the train means the train carriages. So, you have to check it carefully.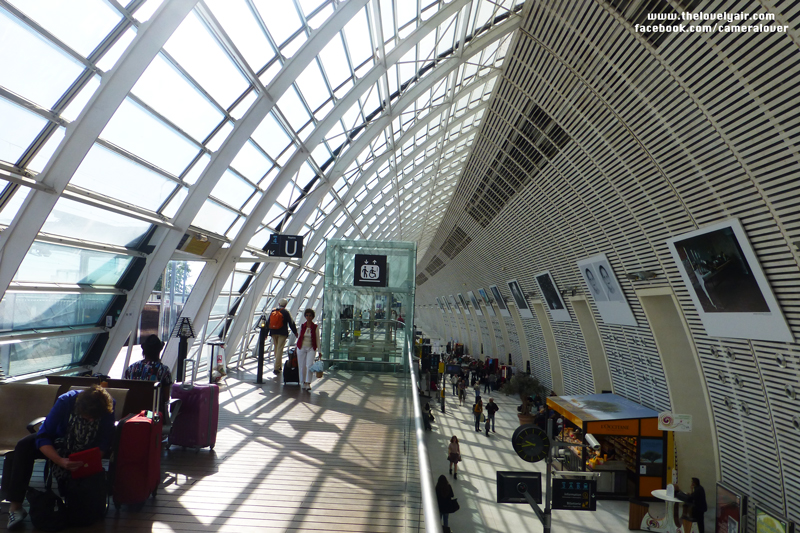 Gare Avignon TGV , Exit U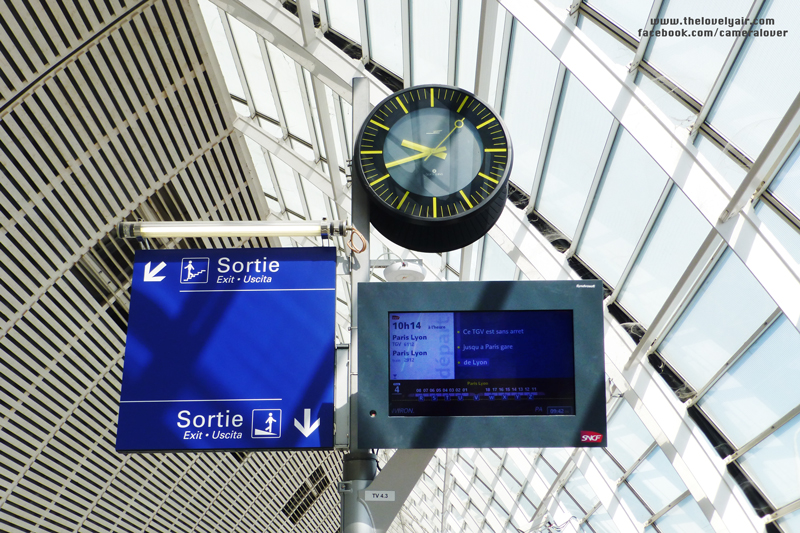 It is such a precious experience through taking trains in France because the high speed trains are so convenient, fast, safety and they arrives on time. I also saw the beautiful views along the way. Hence, trains are a great public transportation. You can travel through many trains by using France Rail Pass. I took TGV twice.It is worth to buy !.
If you are interesting in Rail Pass, you can buy and reserve a seat at www.diethelmtravel.com Tel: 02-660-7000 or www.facebook.com/RailEuropeDiethelmTravel