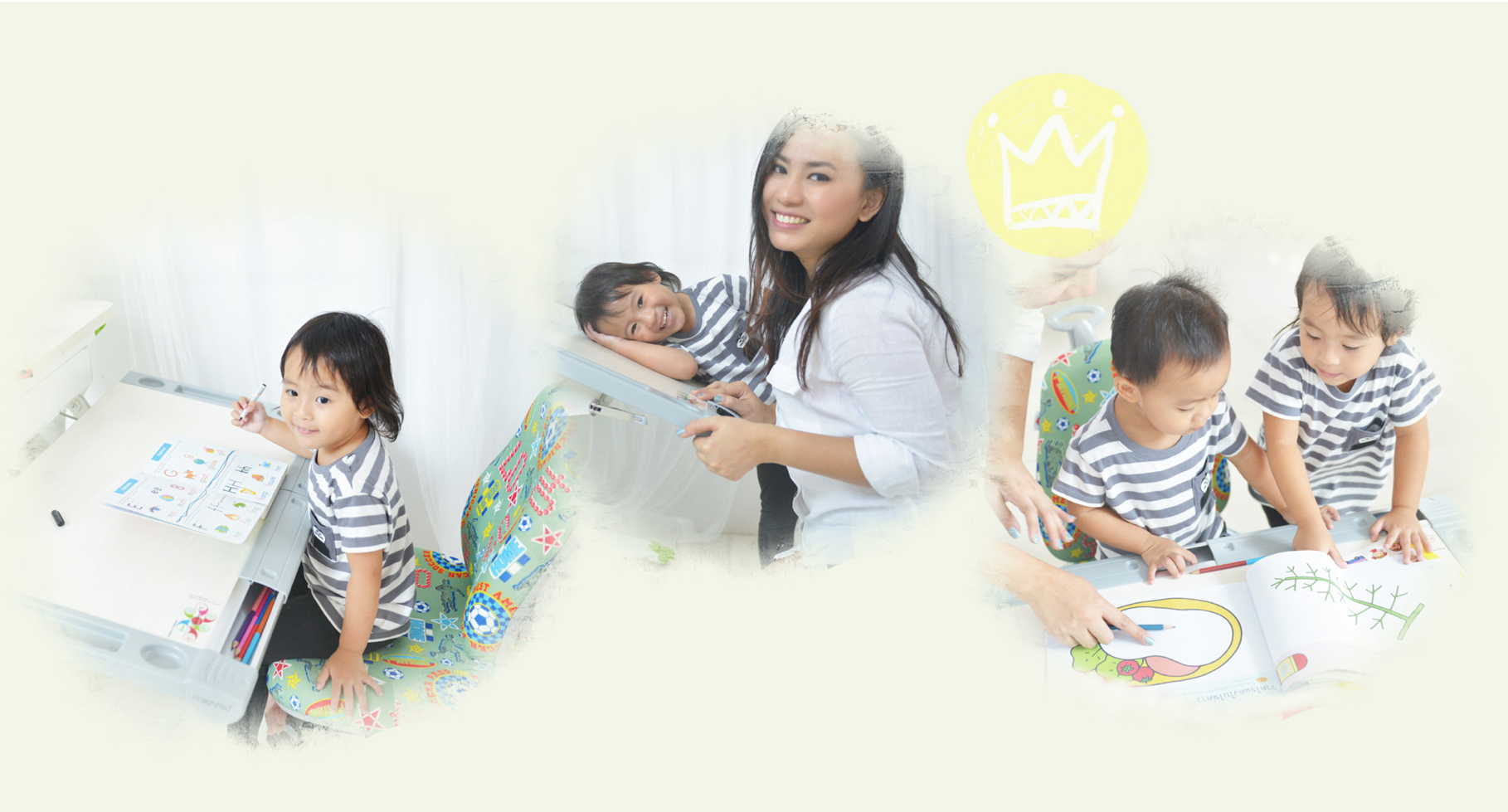 Review : Comf-Pro Healthy Desk For Children
To purchase a desk for your children, you must take into account the health of the child. A table should be designed to fit the physiological and physical dimensions of your children. The correct position of seating will affect their health and personality in the future.
I carefully select good thing for my children either meals or equipment. Currently, my children has already attend the school. There are many activities, especially writing and reading that they have to practice. So, it's time to find good tables for them which are comfortable and suitable for their body. I do not want my children have bone problems when they are childhood. If people choose a table or chair that does not fit the body size or the level of desk and chair are too high, it will affect the long-term health when they take a seat to write a book or sit such as myopia, humpback, back pain and neck pain. In addition, if the desk has wheels and it cannot lock the wheel, it will be a high risk to have the accident
As I researched healthy desk in various sources, I got a desk from Comf-pro. The brand has 2 showrooms at CDC and K-village. I went to K-village because it was convenient for me to visit that showroom.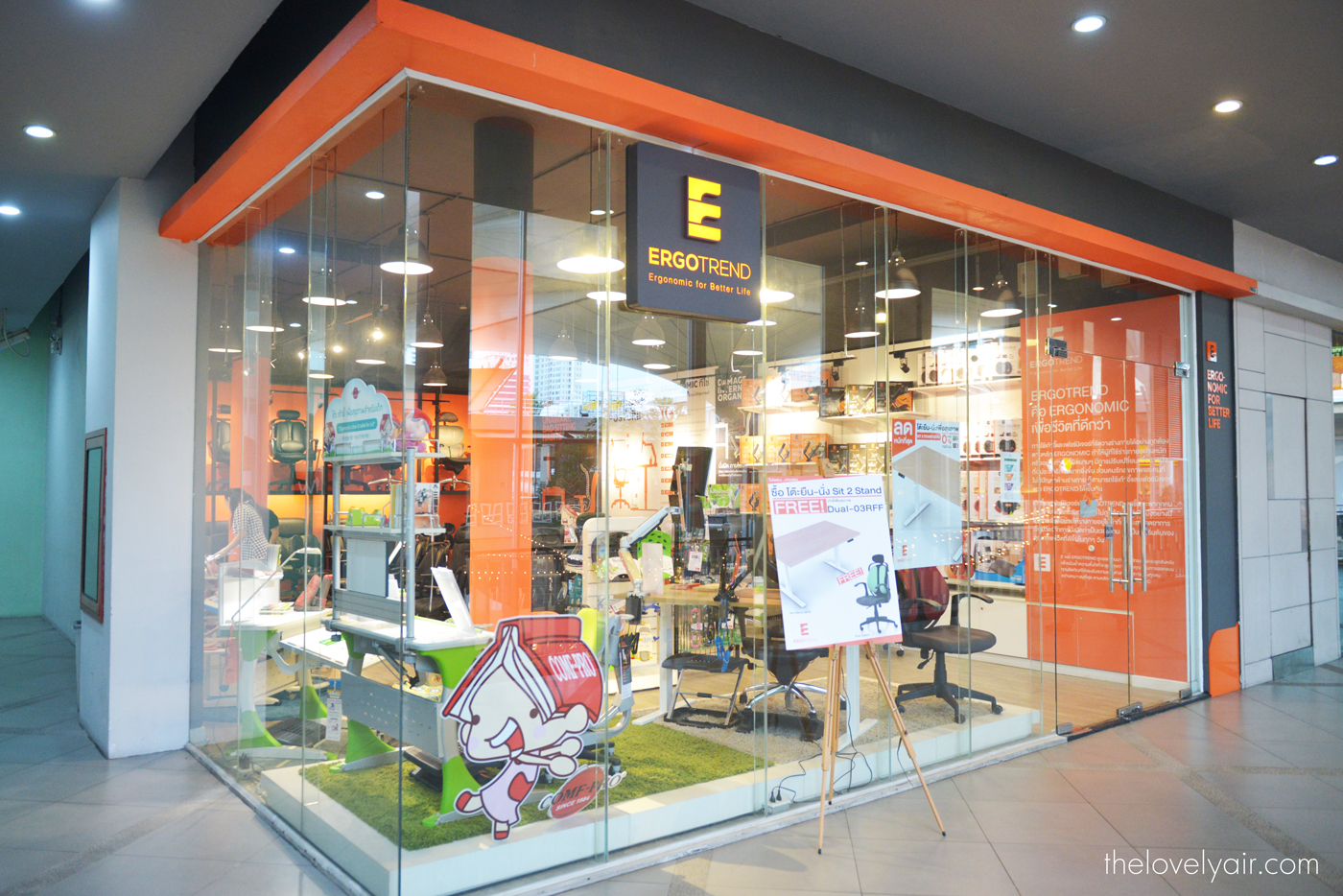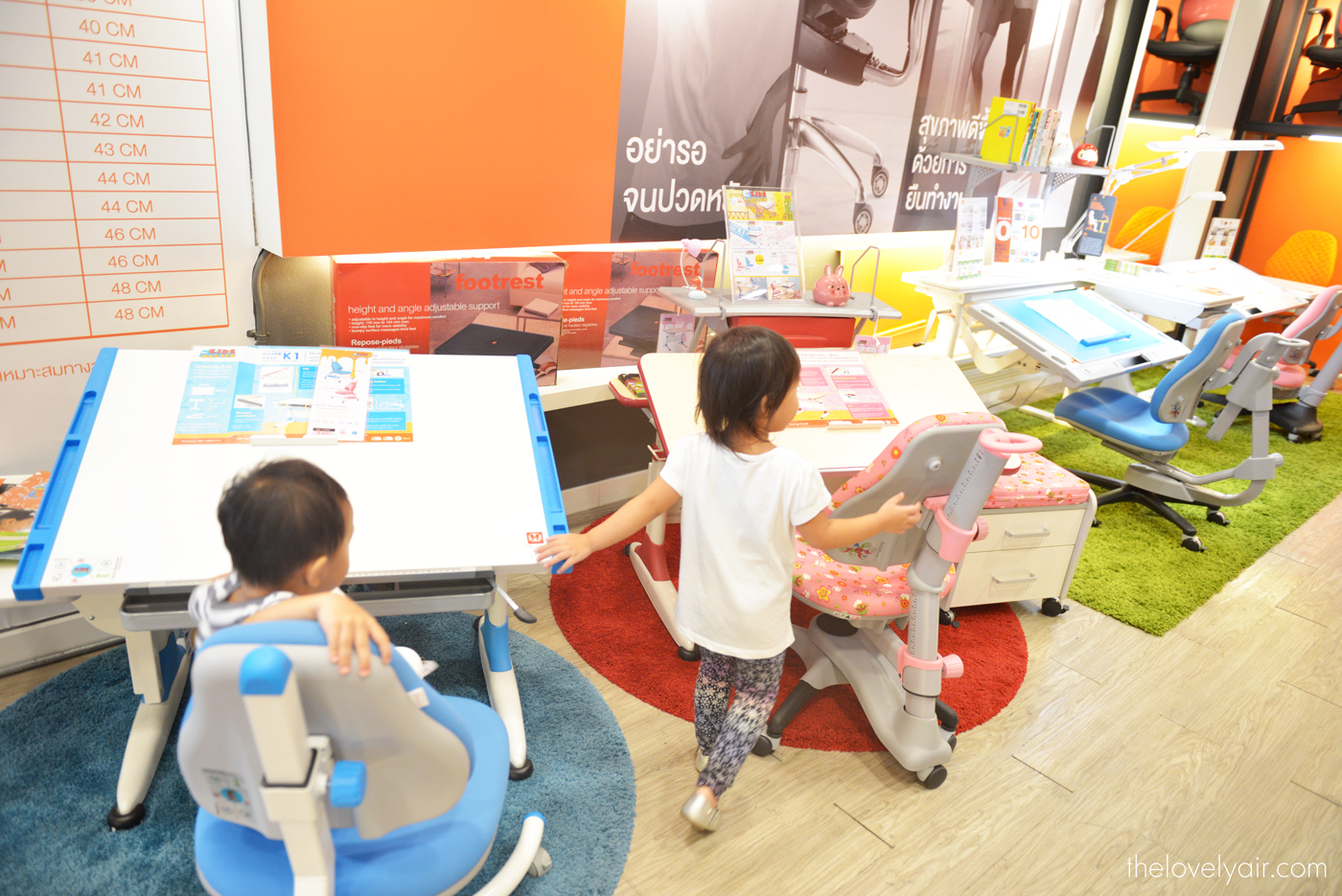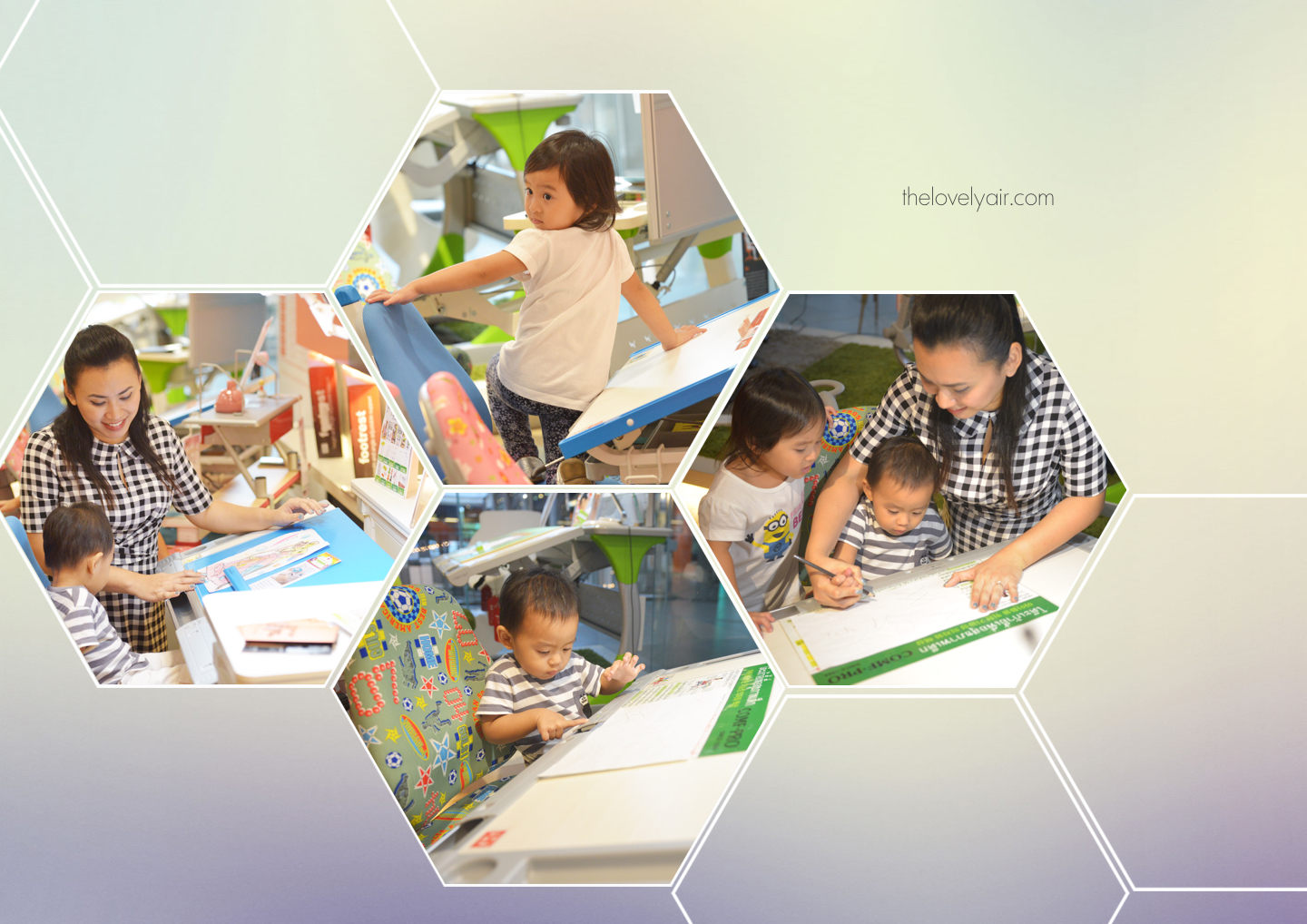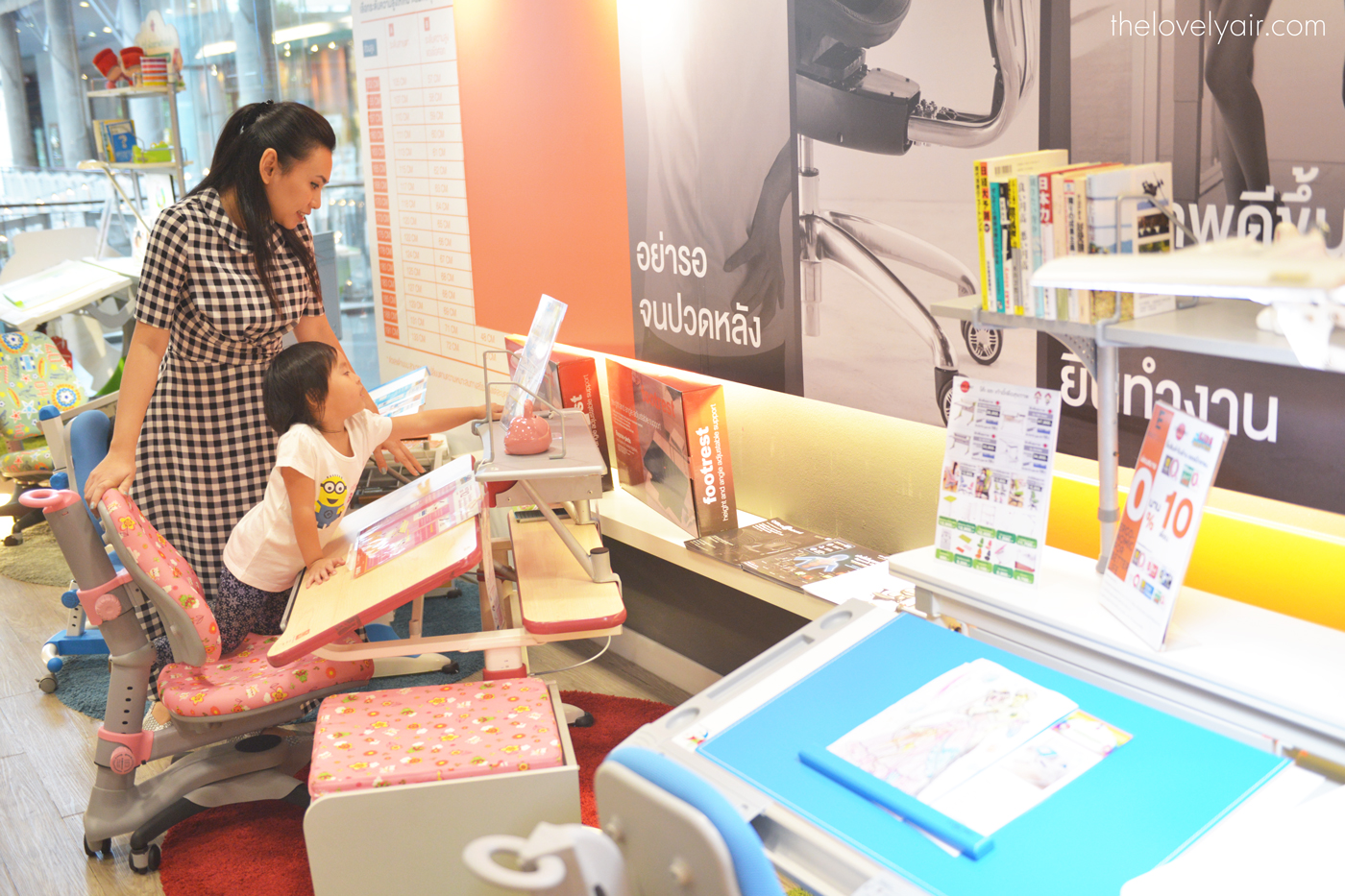 I got a set of desk and chair for children. Then, I asked for further information about the table that I bought.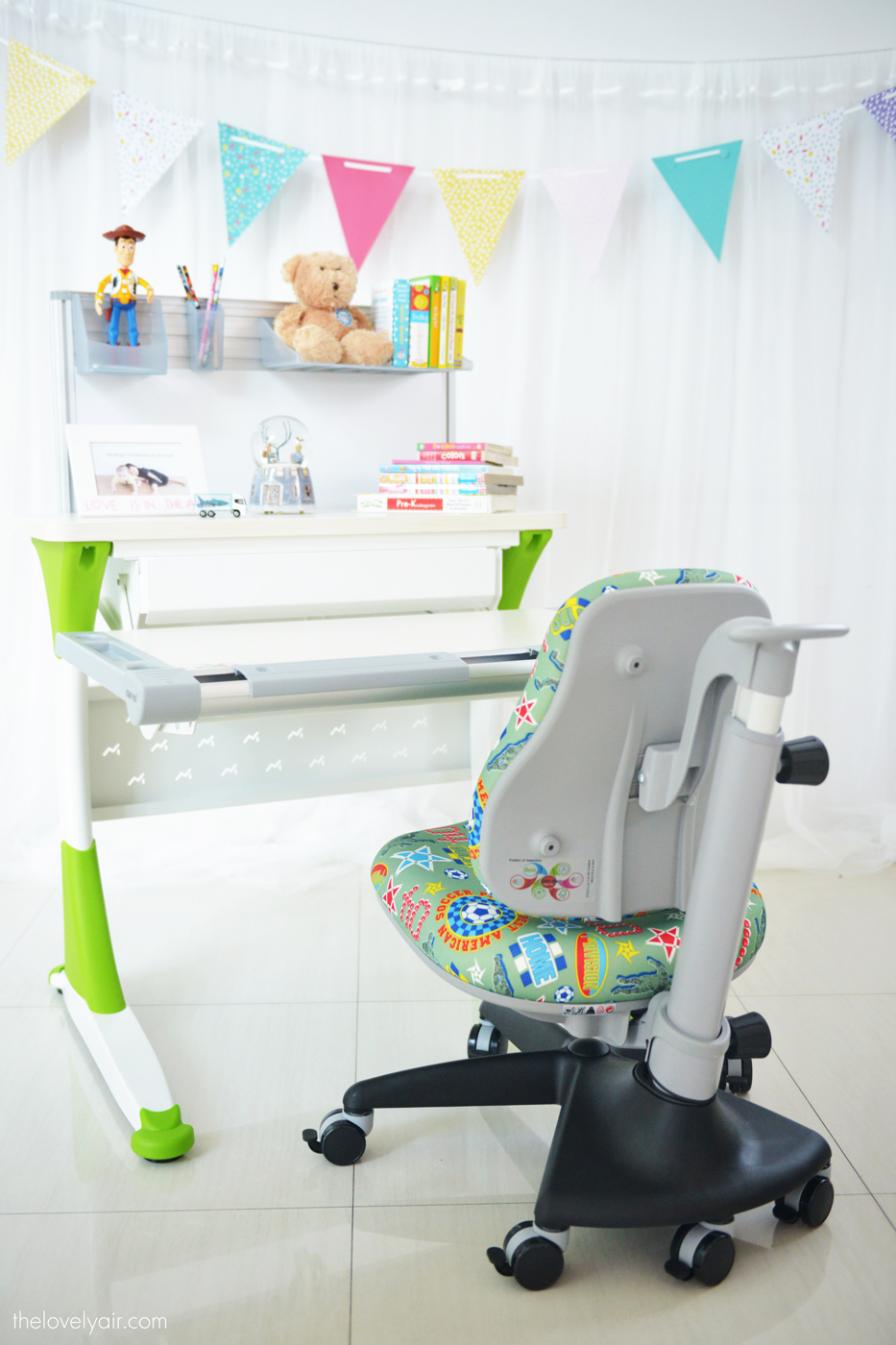 I bought Comf-Pro model M1-Mini Havard Green because of its tone. The features of this healthy desk Comf-Pro model M1 as shown in following detail:
It can be adjusted its height level for both children and adults (It's worth to buy in my perspective).
It can be adjusted angle of desk to make it more suitable for reading or writing. To compare with a normal desk, if you cannot adjust the angle of table, you will be myopia easily and it will affect your health in long term.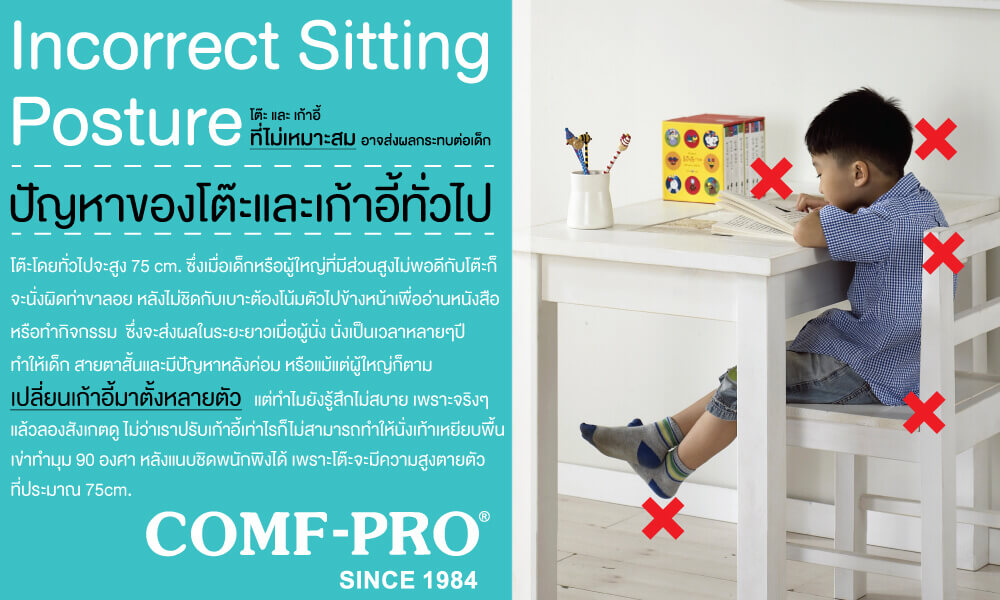 The comparison between general desks/chairs and Comf-Pro desks/chairs is shown in the picture above. The major problem of general desks and chairs is its inconvenience which absolutely affect the health.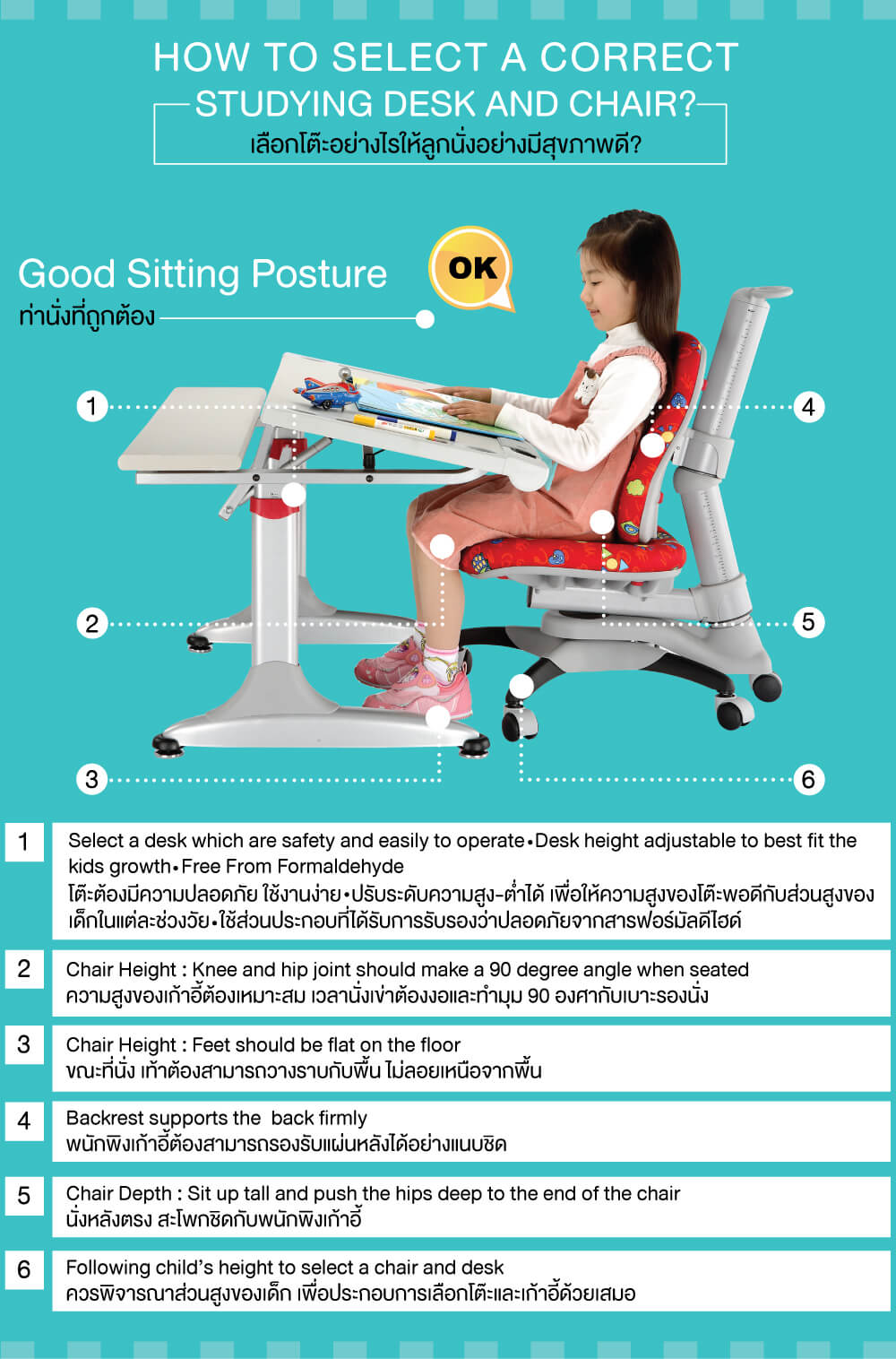 I chose Comf-Pro because of its great features that support my children when they use it.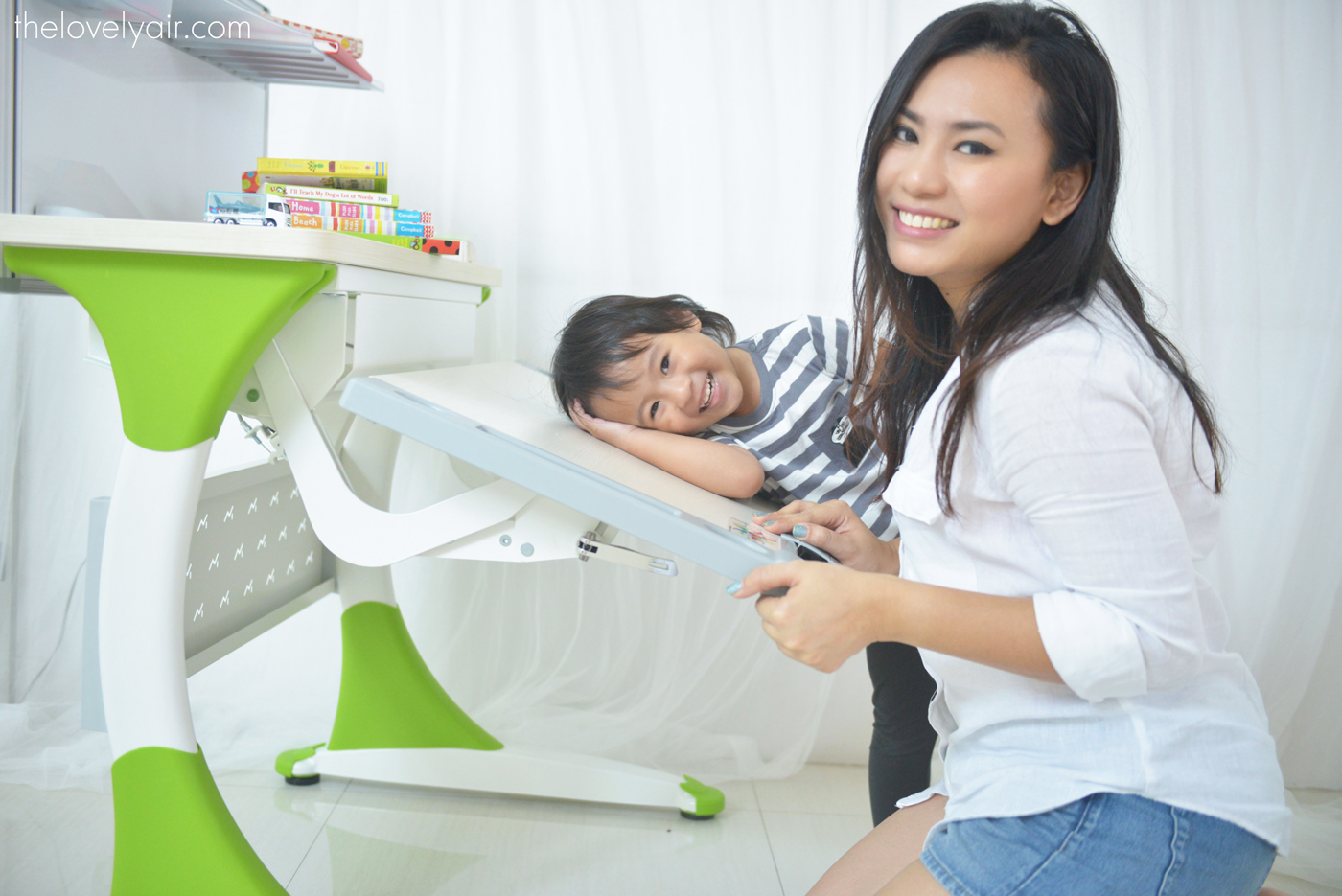 Let's see how to use Comf-Pro in the following pictures below.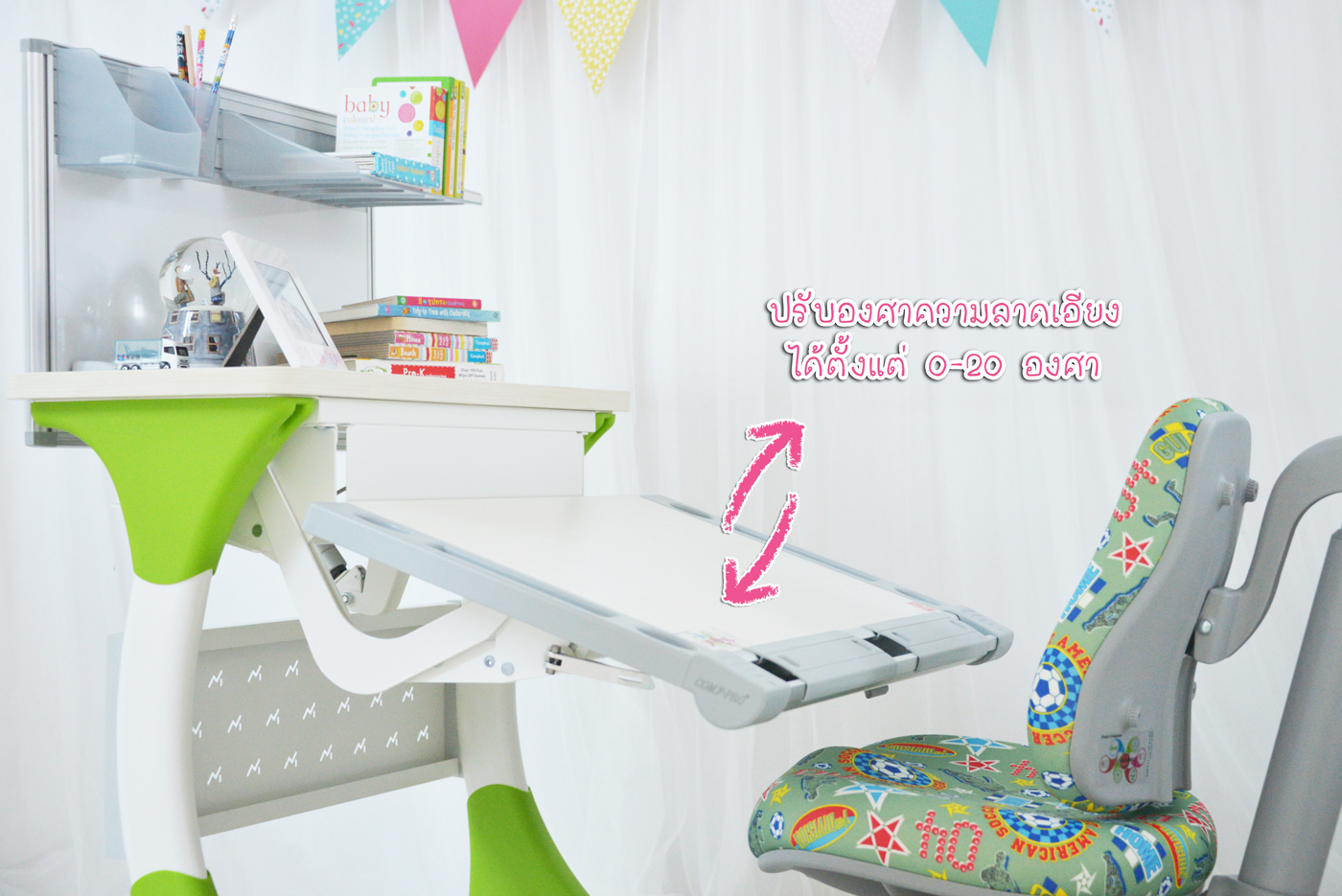 Comf-Pro's pad can lift up or down. It is adjustable and it tilts angle from 0-20 degrees in order to match the body of users. The table has a ruler attached to the table in order to prevent the book from dropping. The corners of table are rounded.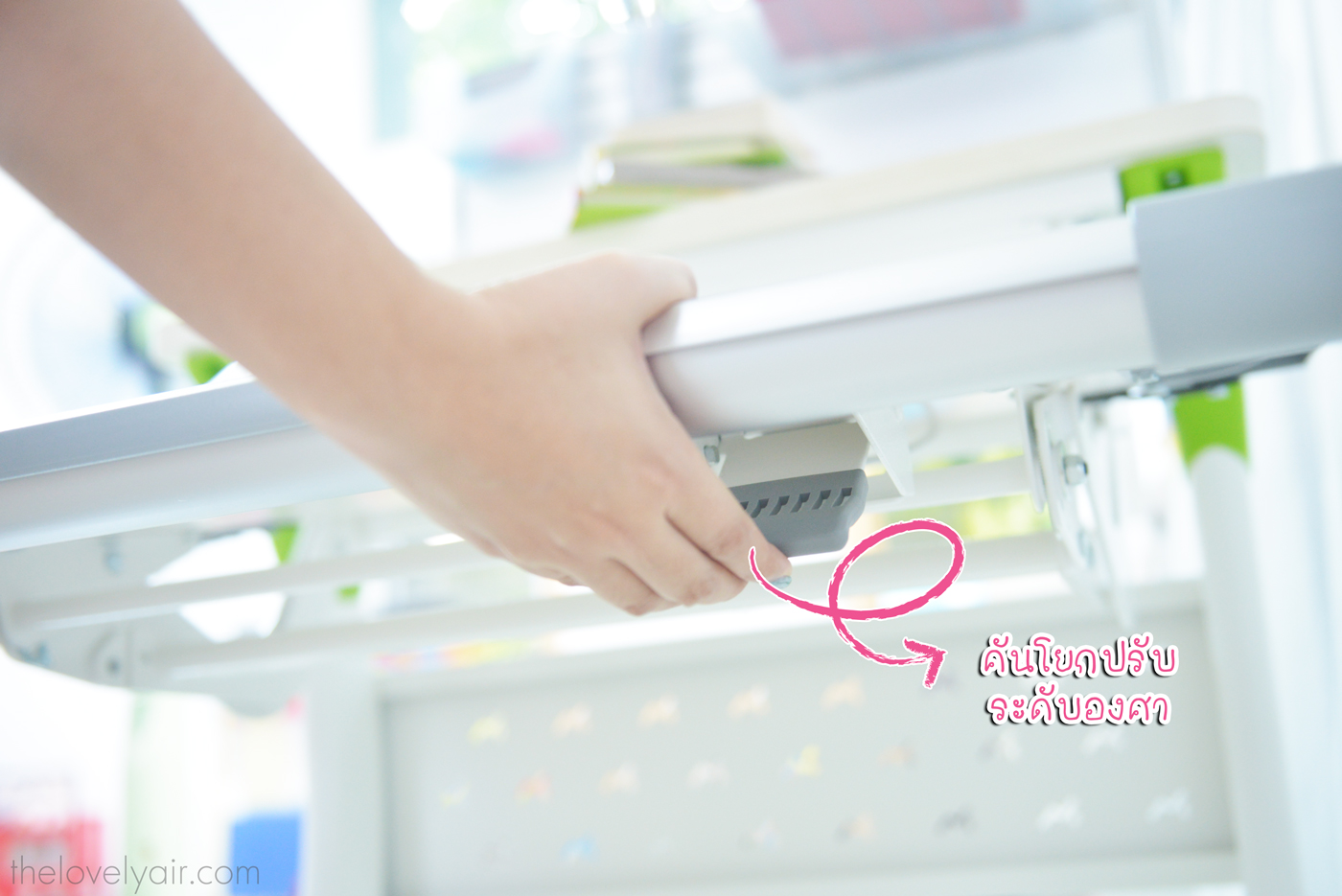 It is not difficult to adjust an angle of table.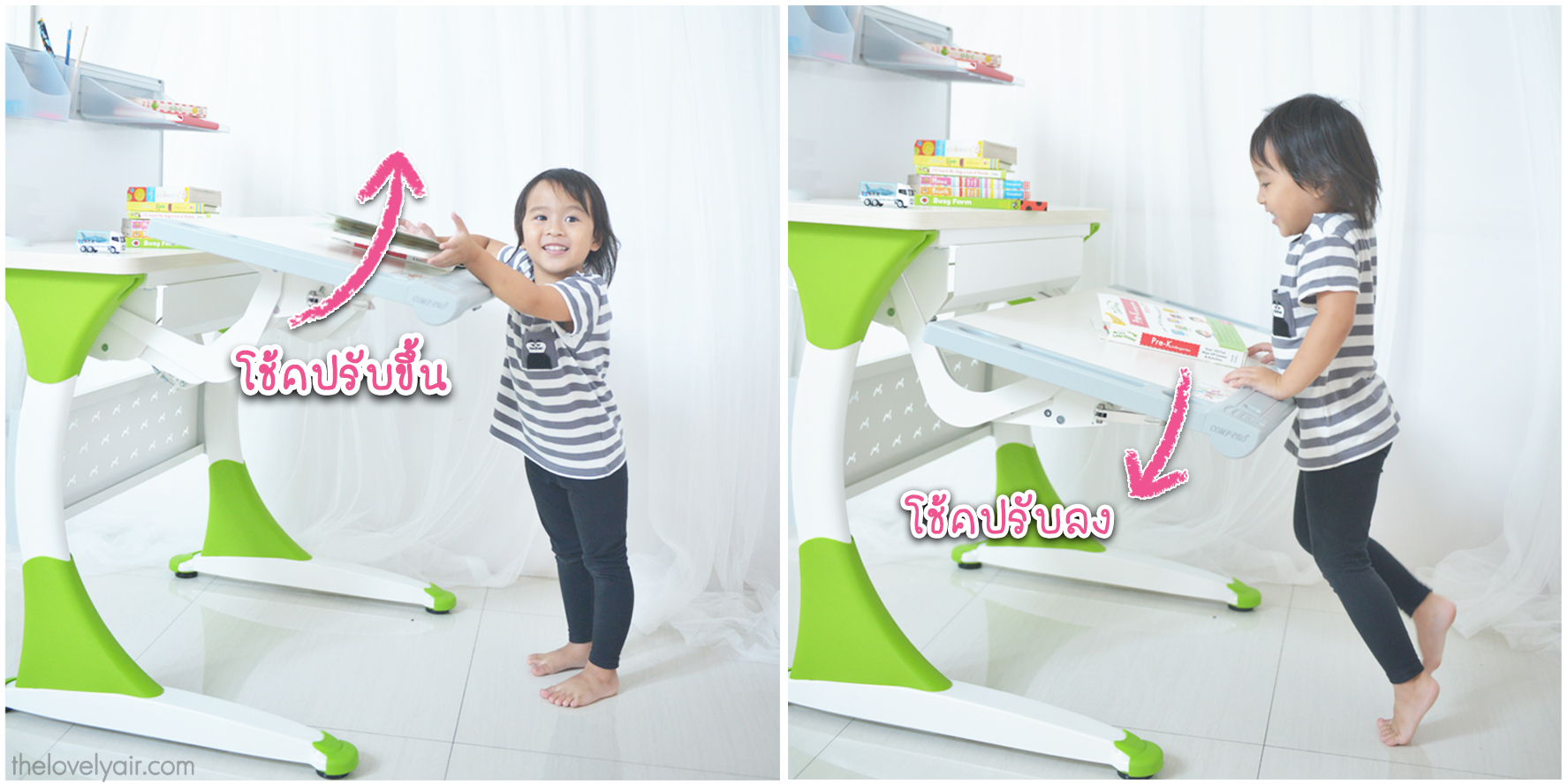 Comf-Pro table has a shock which supports the lifting up and down and the slope of its table. Its shock is high quality. It's worth to use in long term! (Shock has Germany warranty for 10 years)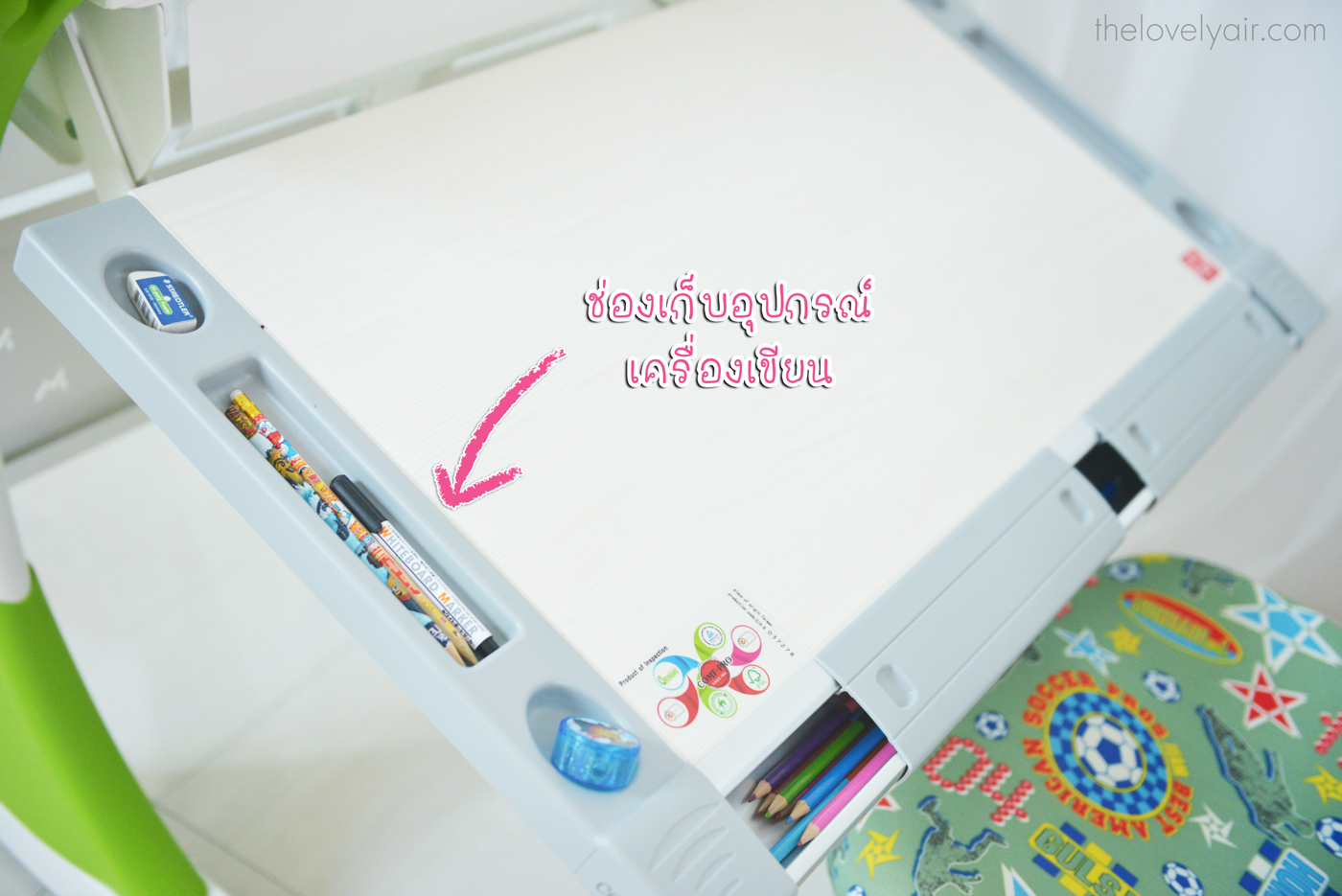 The desk has a box of stationery which does not encumber. It's very excellent.
Table Size and Weight
Dimension: W82x D83cm
High Adjustable: 46 ~ 92cm
Tilting Degree: 0 ~ 20
Now let's look at the features of chairs.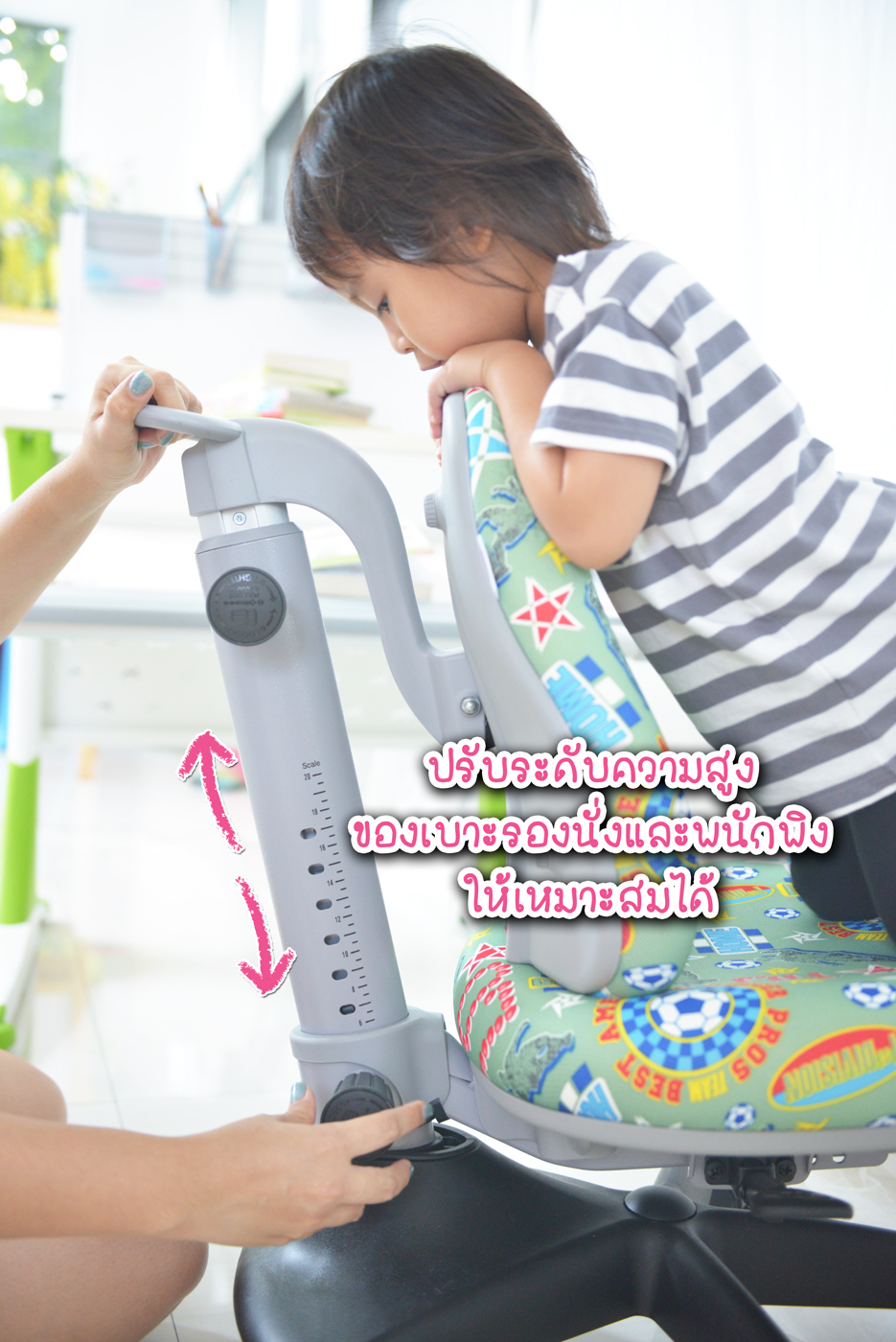 This chair of Comf-Pro, this model Y518 with football has many special features. It's adjustable height of the cushion and backrest to fit all ages. This cushion can slide in and out. Children can adjust the height of chair by slide up or down at chair's axis based on their preference. It is a chair for children's health and adult-oriented ergonomics.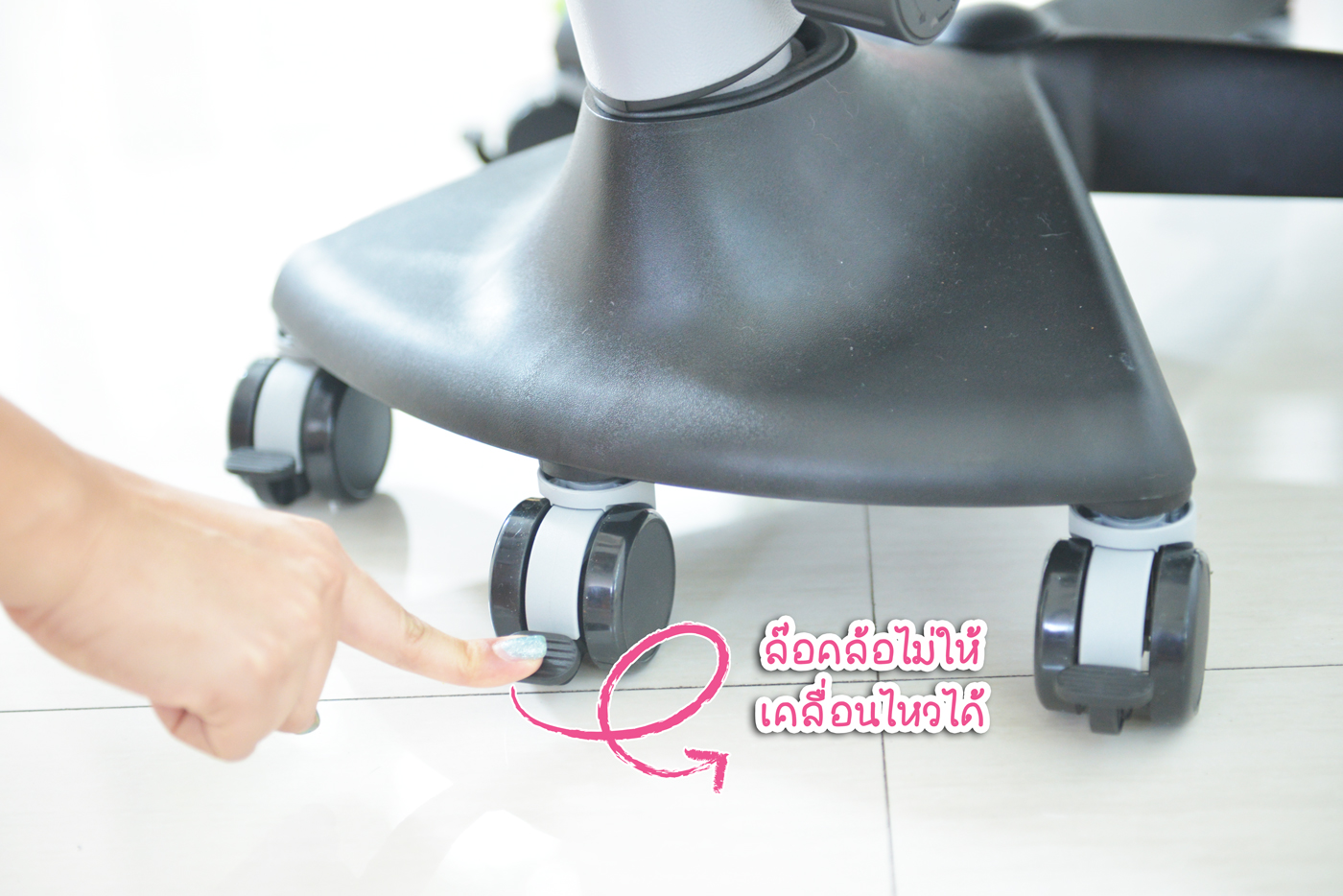 Wheels can be locked to prevent the accident.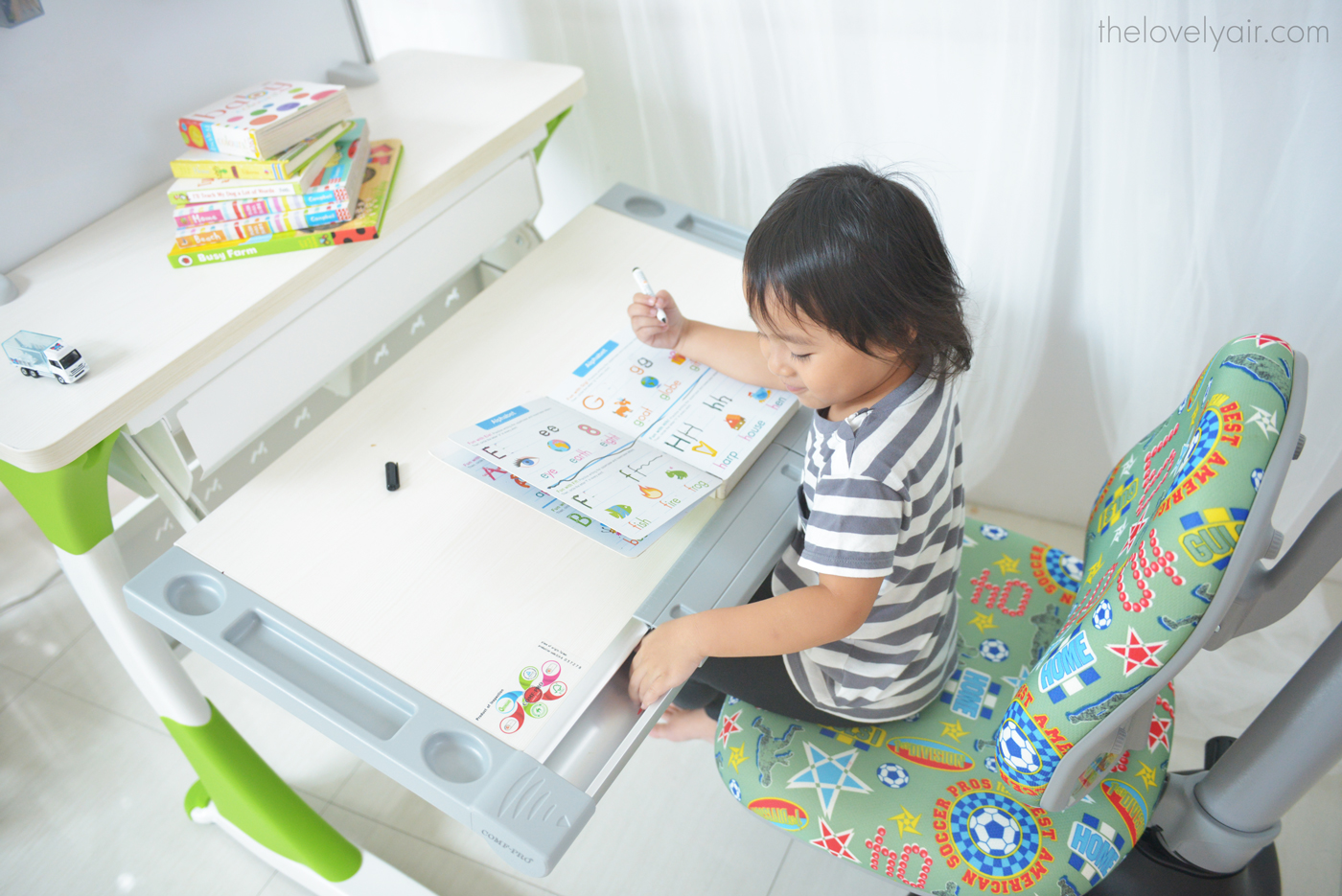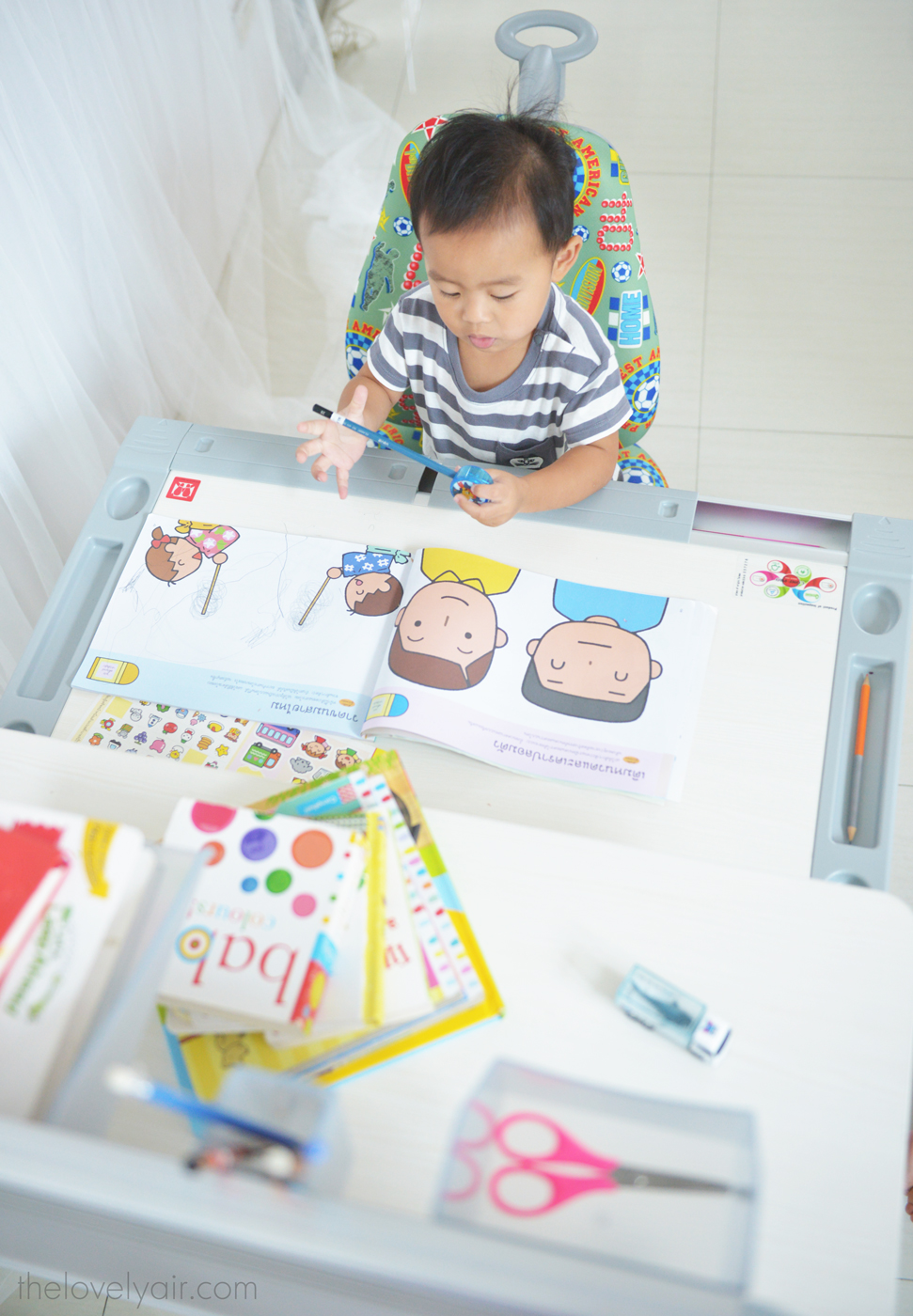 Regarding the brand Comf-pro, it distributes the products in worldwide. I also saw it when I travelled abroad. The distribution ranking of Comf-pro is the 1st ranking in the category of children's furniture in Korea. So, I really recommend you to buy it if the health is your major concern.
Price:
Desk Model M1 26,900 Baht
Chair Model Y518 with football pattern 13,900 Baht
Screen Book Shelf 9,700 Baht
It is quite more expensive than general one but it is worth to invest for health in long term