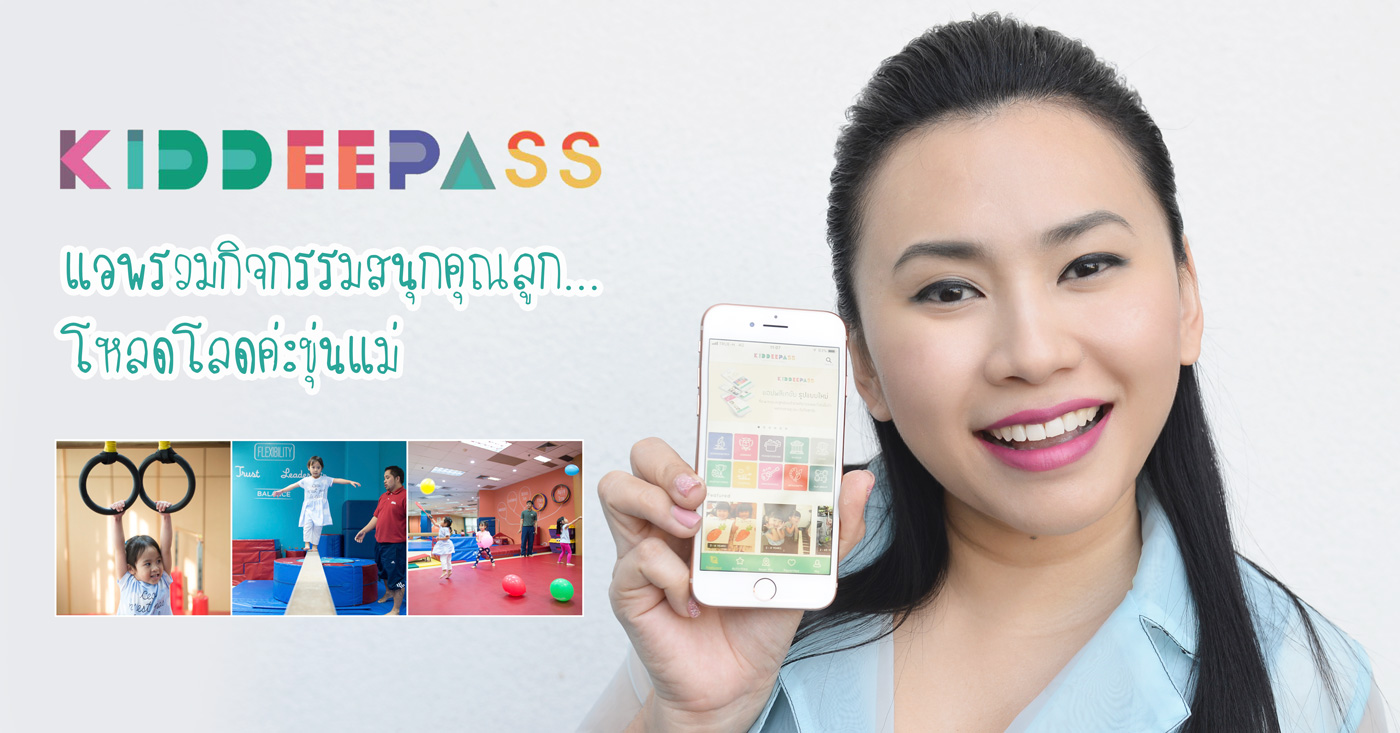 KIDDEEPASS: The Community Of Kid's Activities That You Shouldn't Miss
As I promised, I have been to a grand opening event of " KIDDEEPASS " a cool application for mummy to explore events and activities for your kids.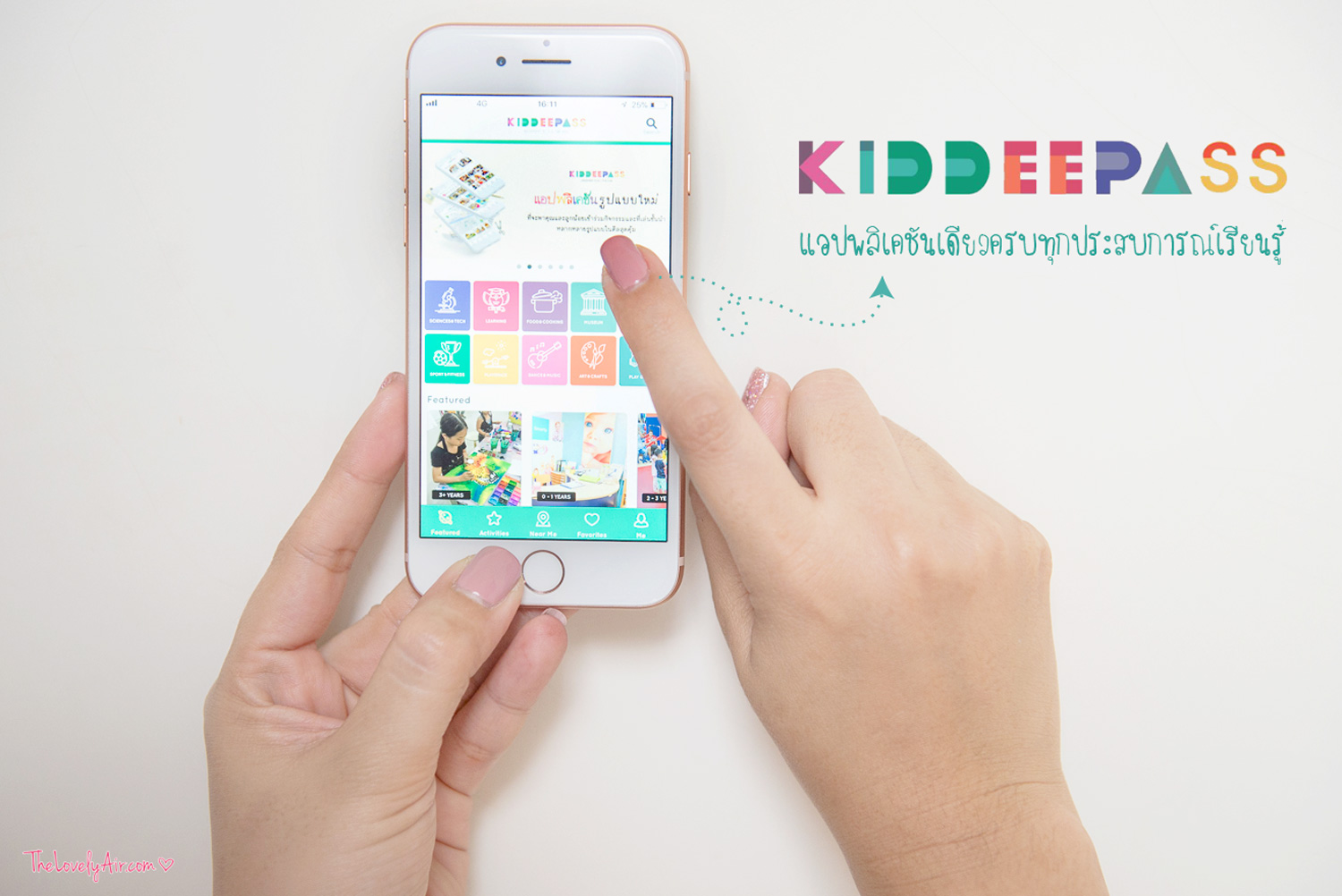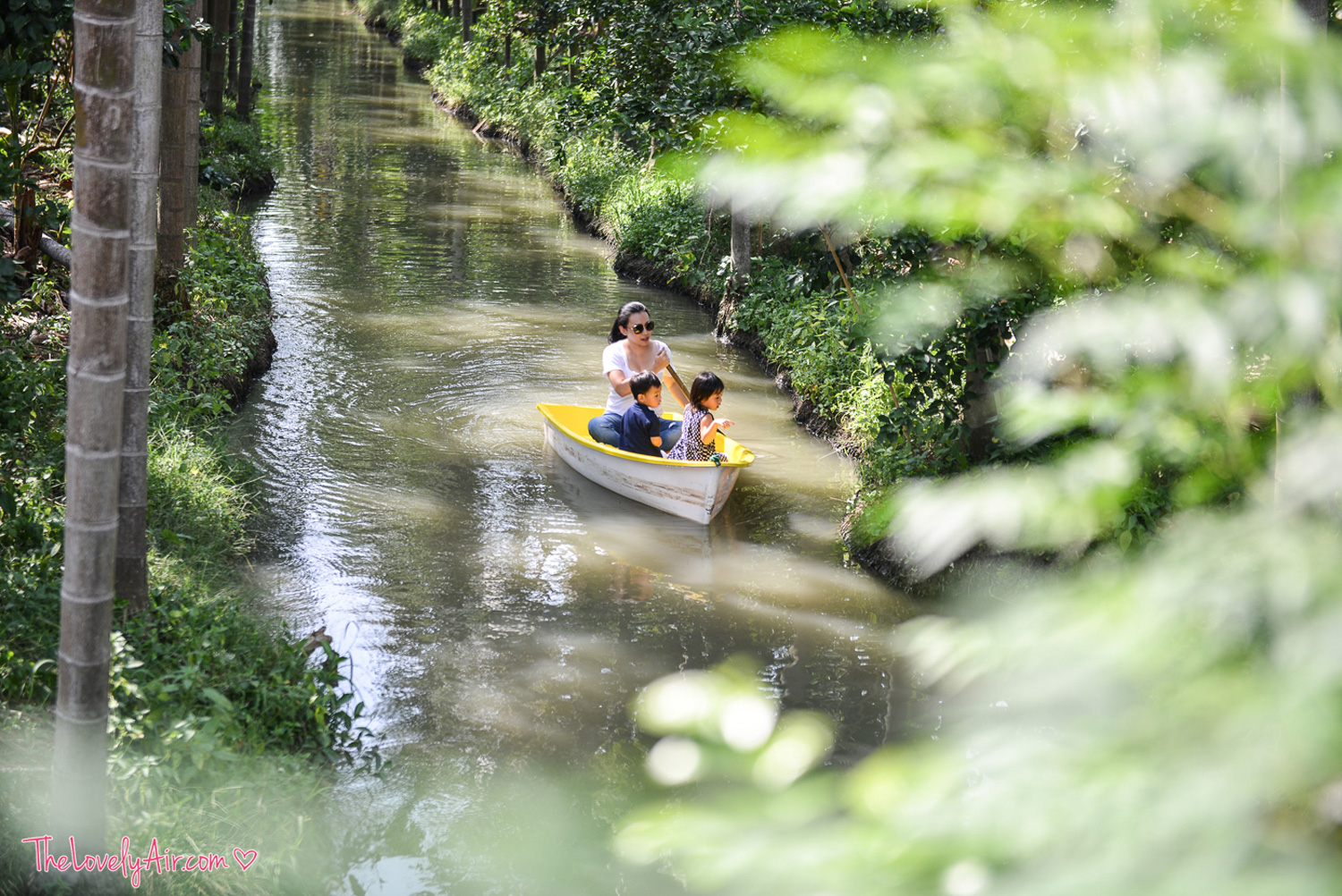 I'm the one who like to do activities with my kids, sometimes I take them out for travelling, walking in the department store, let them explore and find themselves.
So, as a mum I have to observe about my kid's passion and talent so that I can support them in a right way. Nowadays, there are plenty of activities available such as kid's attractions, music, sports art or even academic courses. But you know, kids always get bored after they took one or two classes. However, KIDDEEPASS is one of the mum's solution because it is an application that gather all information about courses, attractions, activities for you.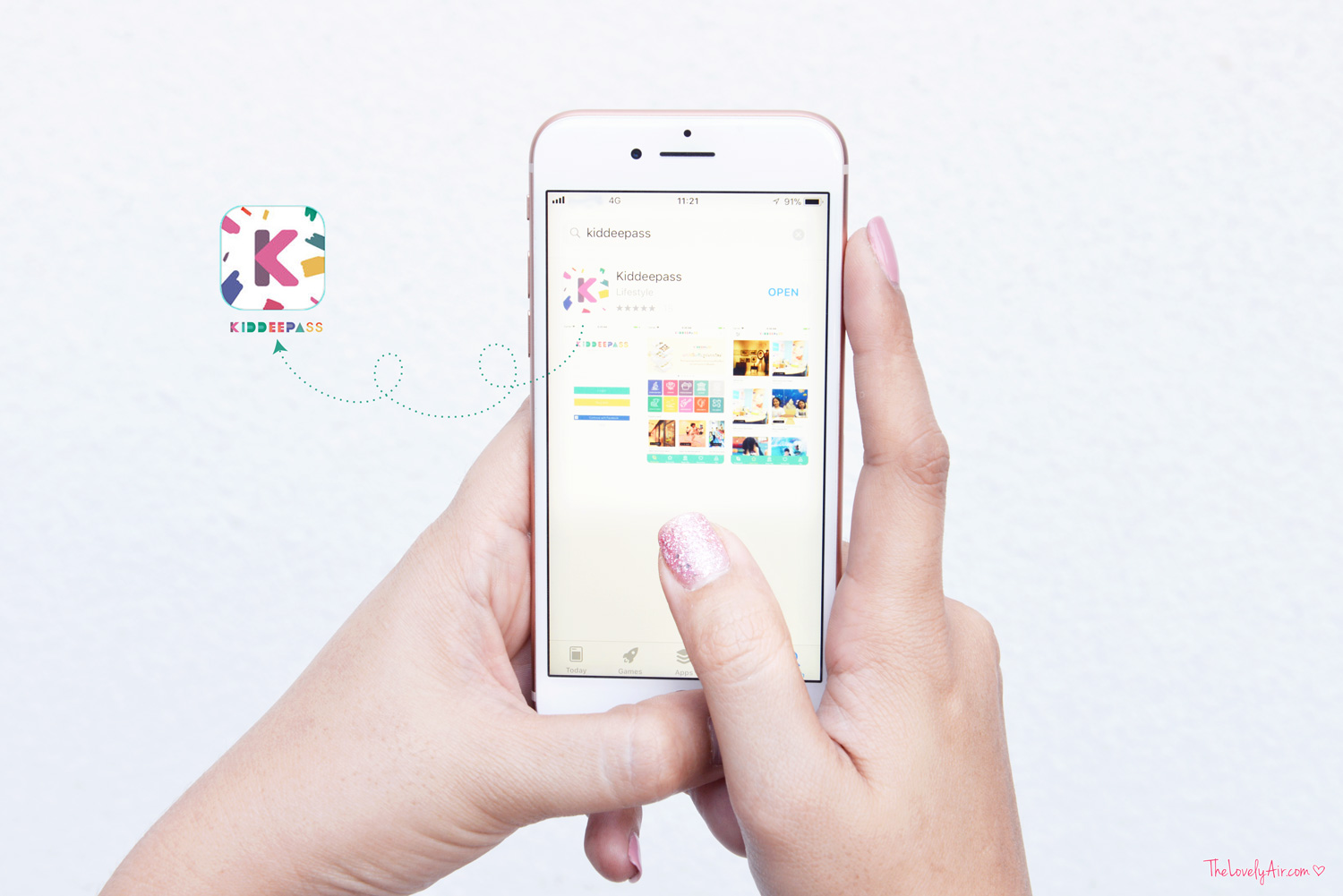 but first of all, you must download the KIDDEEPASS application from the App Store or Play Store into your smartphone, then make a registration and search the activities you would like to join. Let's take a look at the video to get more information.
After I've downloaded the app, I have explored inside. There are many courses and activities available which have been grouped into categories according to your interest, either learning languages, science, music, sports, art, cooking and so on. What's more, there are also deals in many kid's attractions such as amusement park, zoo, museum and so on. I can say that I can find every activity that a mum needs.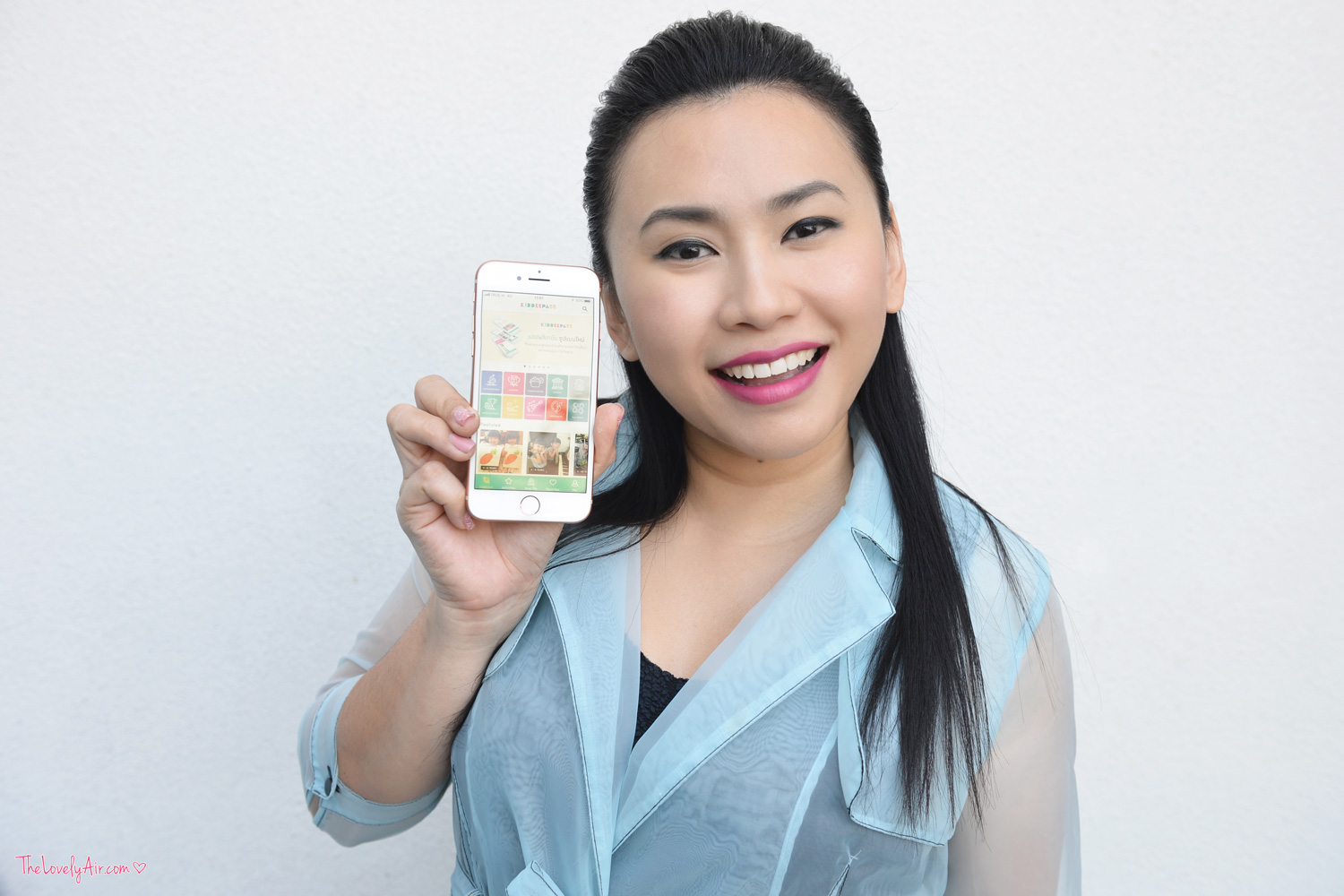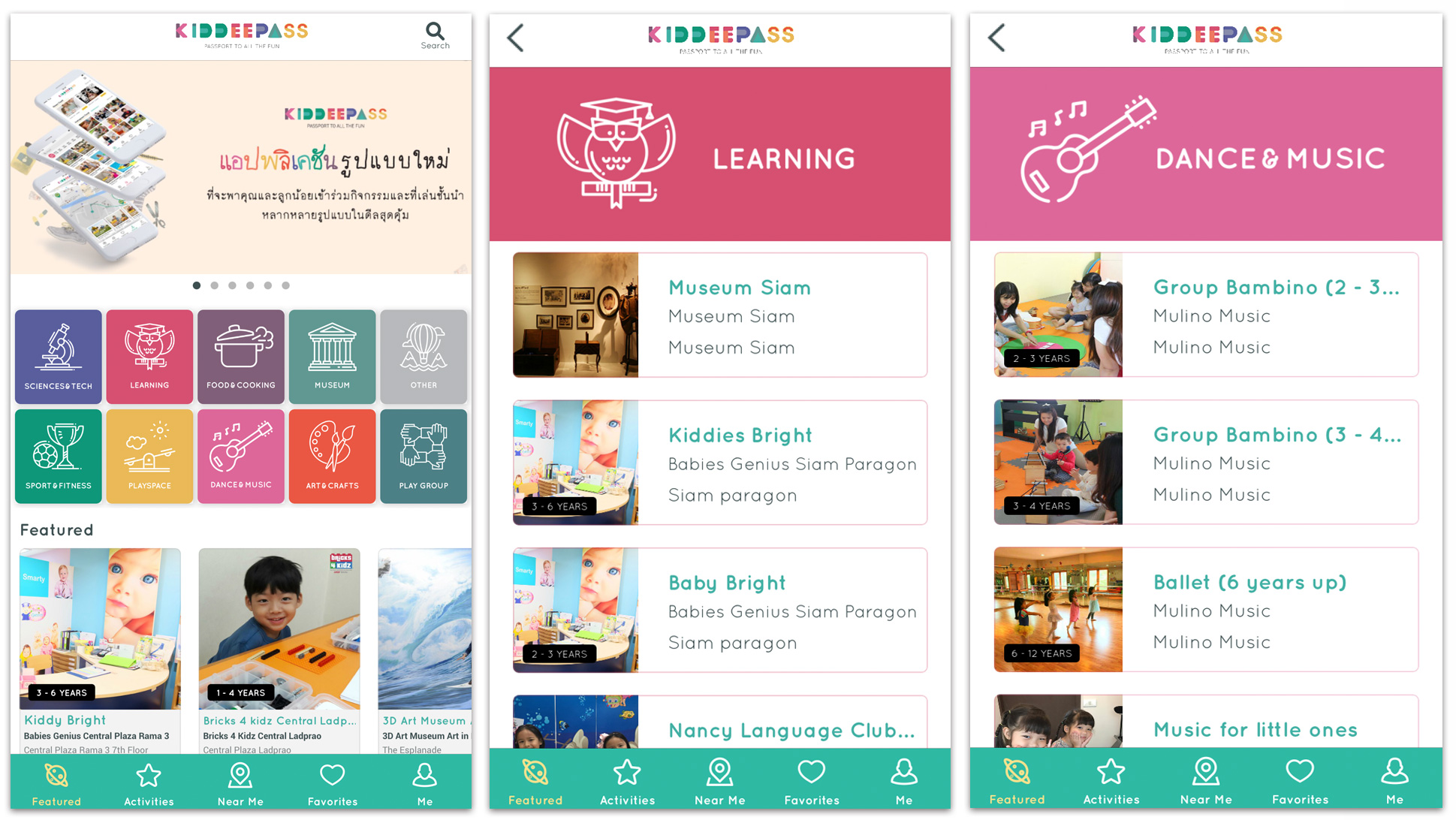 And now it's come to the highlight. This app offer you the best deal.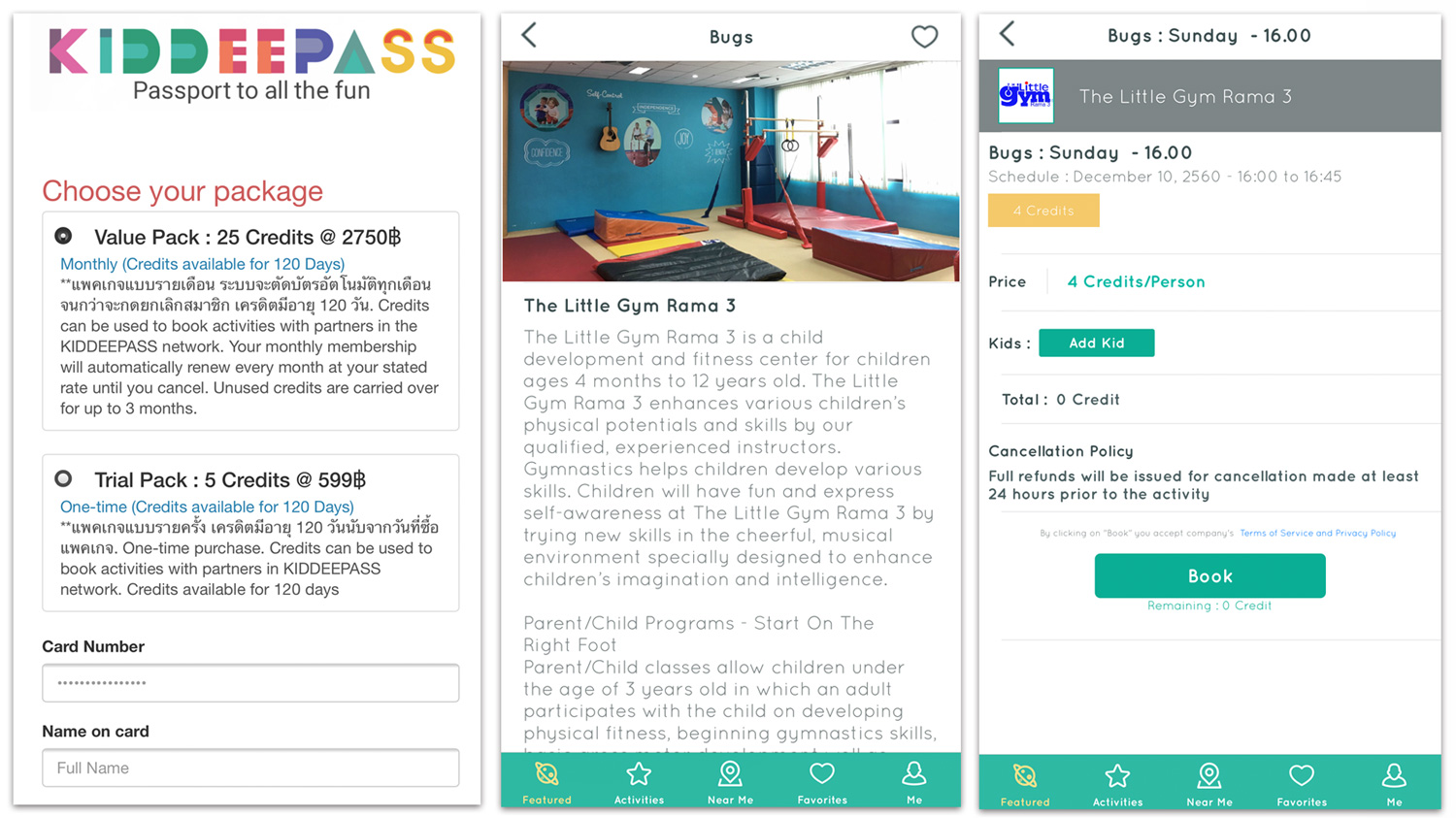 Just pay for the package, the lowest price available is only 599 Baht then take your kid to the class, let them for 2 or 3 classes so that you can notice if they want to continue. The app will deduct your credits after your kids have attended the class or activity, so you don't have to pay all over the course. If you kids seems to like everything, this app might suitable for you. What's more there are plenty of interesting activities and great deals, just make a booking and wait for the activity date.
Another great function of this app is "Near Me" which saves a lot of time, instead of wasting time choosing the right activities then you notice that it is far away from your home. By pressing "Near me", you will see the classes or activities available nearby your location. Choose class and book with at any time. If you are really busy, then cancel or change the date. Also, you can book any attractions ticket through this application.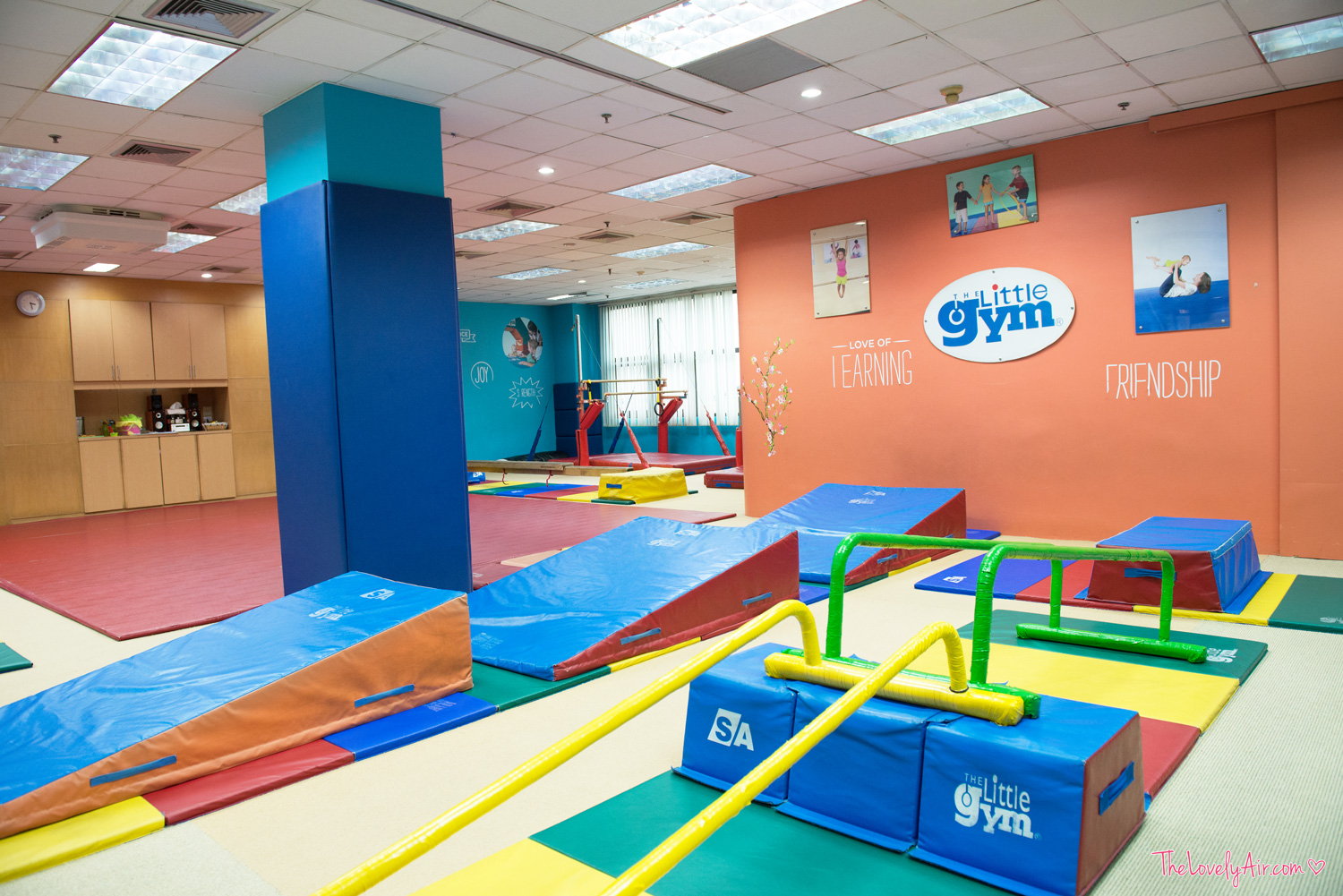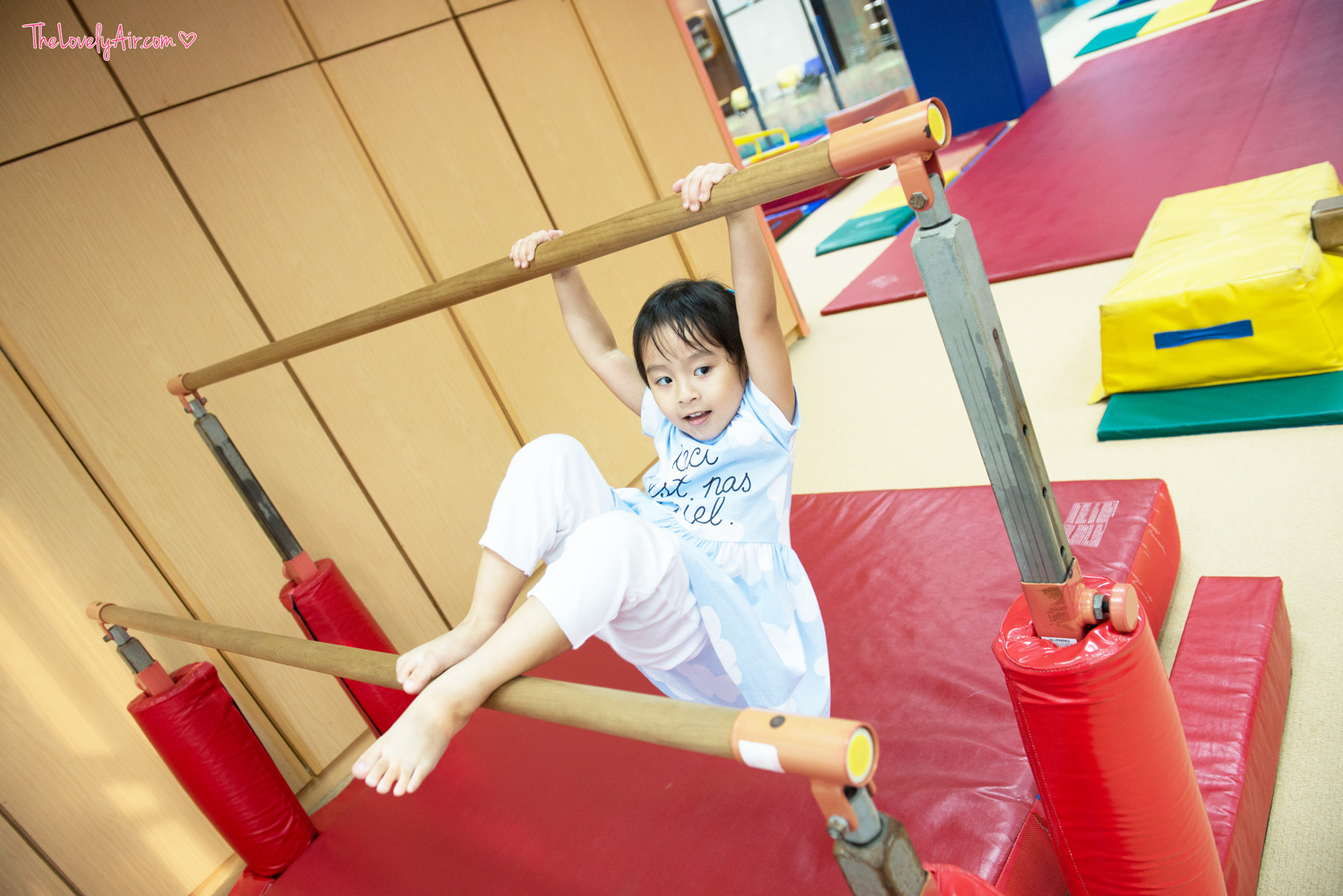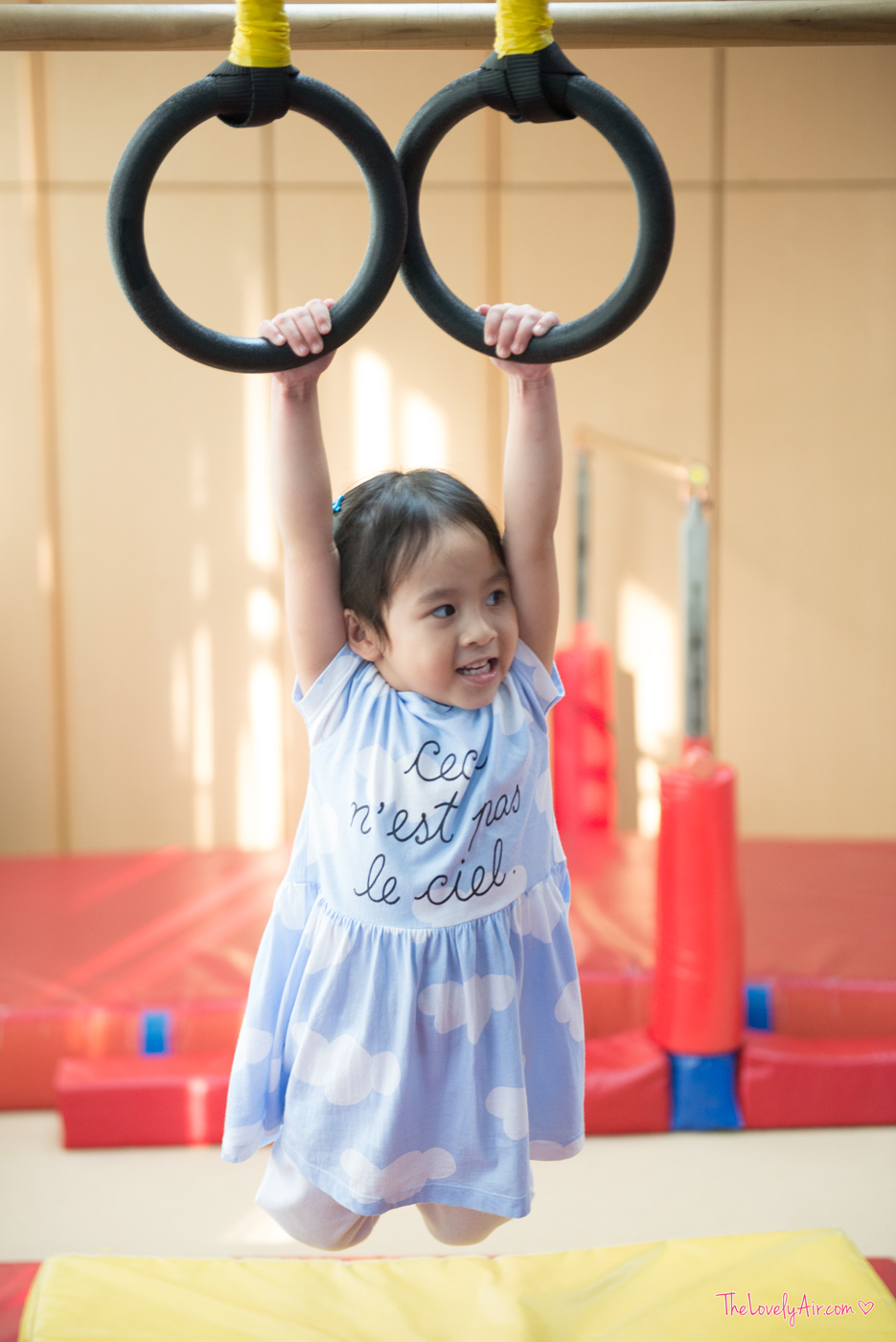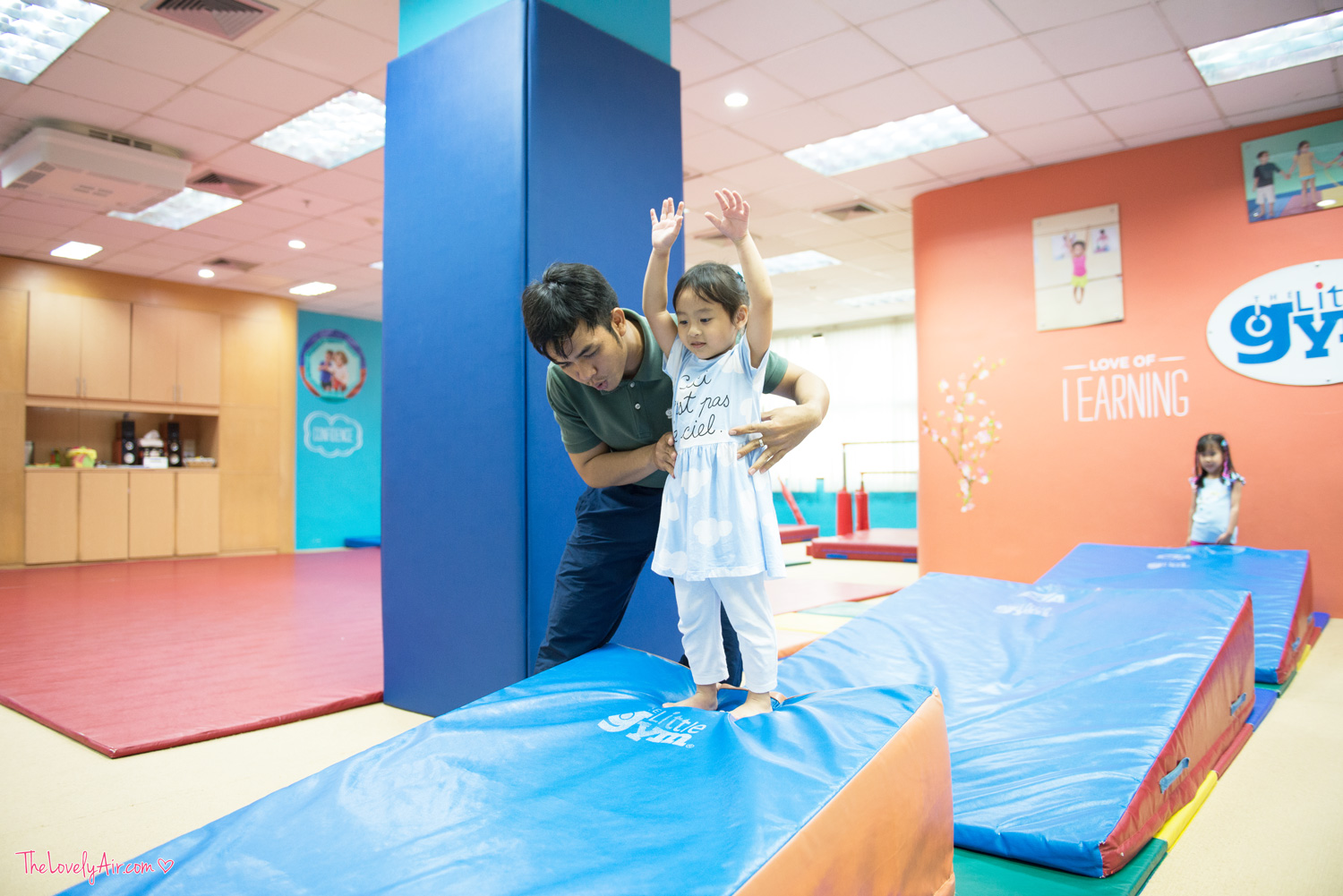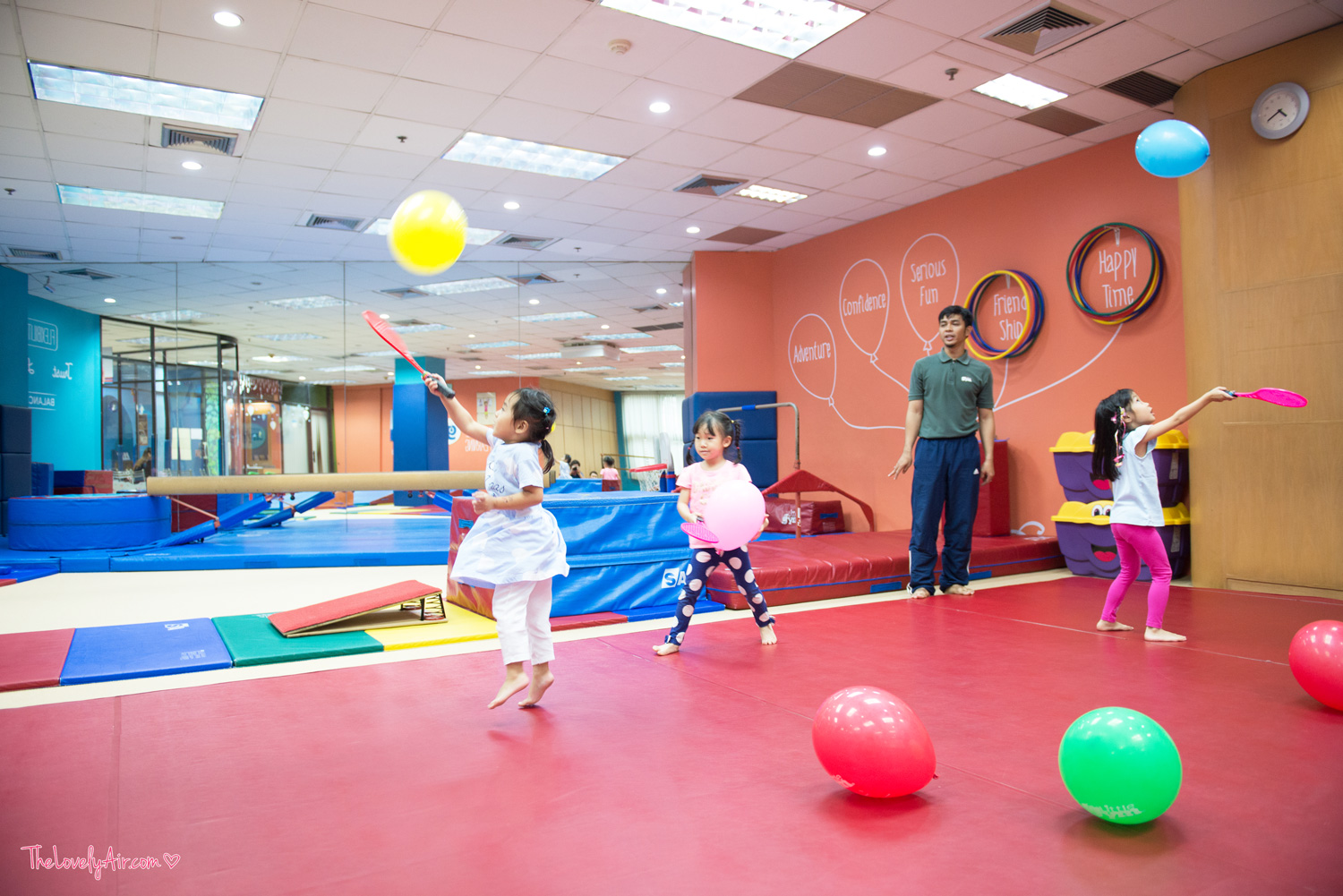 In this time I choose to join a class at The Little Gym in Central Plaza Rama 3 which nearby my location. Didi likes adventure, climbing is a good example. Therefore, I booked this class for her so that she will know how to exercise with the equipment, practice her gymnastics skill, balanced her muscles with music and friends. Through exercise, she can improve her discipline, creativity, and confidence by doing activities in the class. Your kids may not be ready at first, you can join with them or you can cheer them nearby.
At first, Didi cried because she was sleepy so I take her to sit outside for a while. While Didi was sitting, she saw the others were playing in the gym then she decided to go inside the gym and started to play. She enjoyed playing everything 'Next time I will not cry' she said it before I even ask her if she wants to come again or not.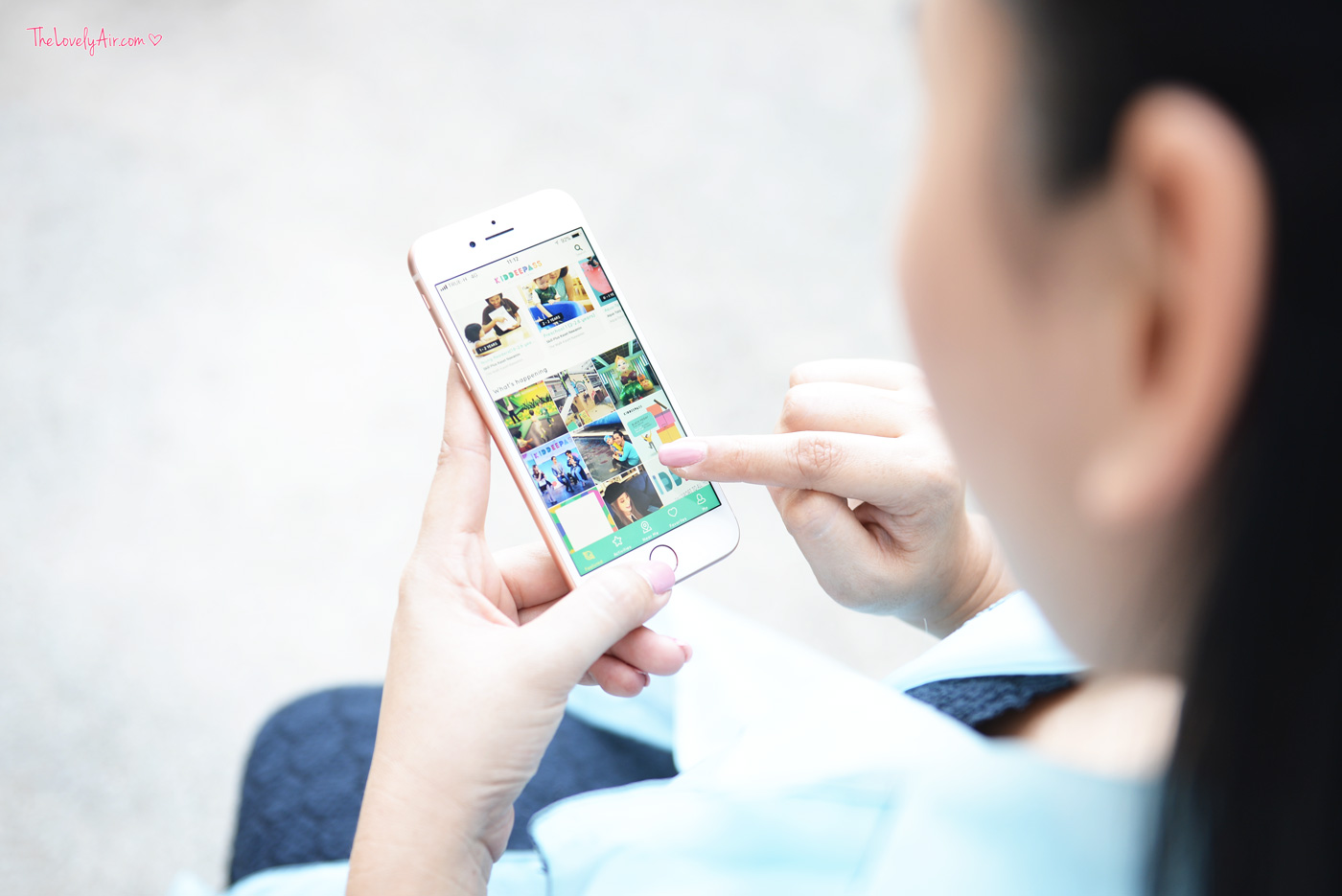 This weekend, I wanna take them somewhere out nearby Bangkok. Let's take a look in " KIDDEEPASS " app, it is so convenient
Don't miss to download this incredible app into your phone.