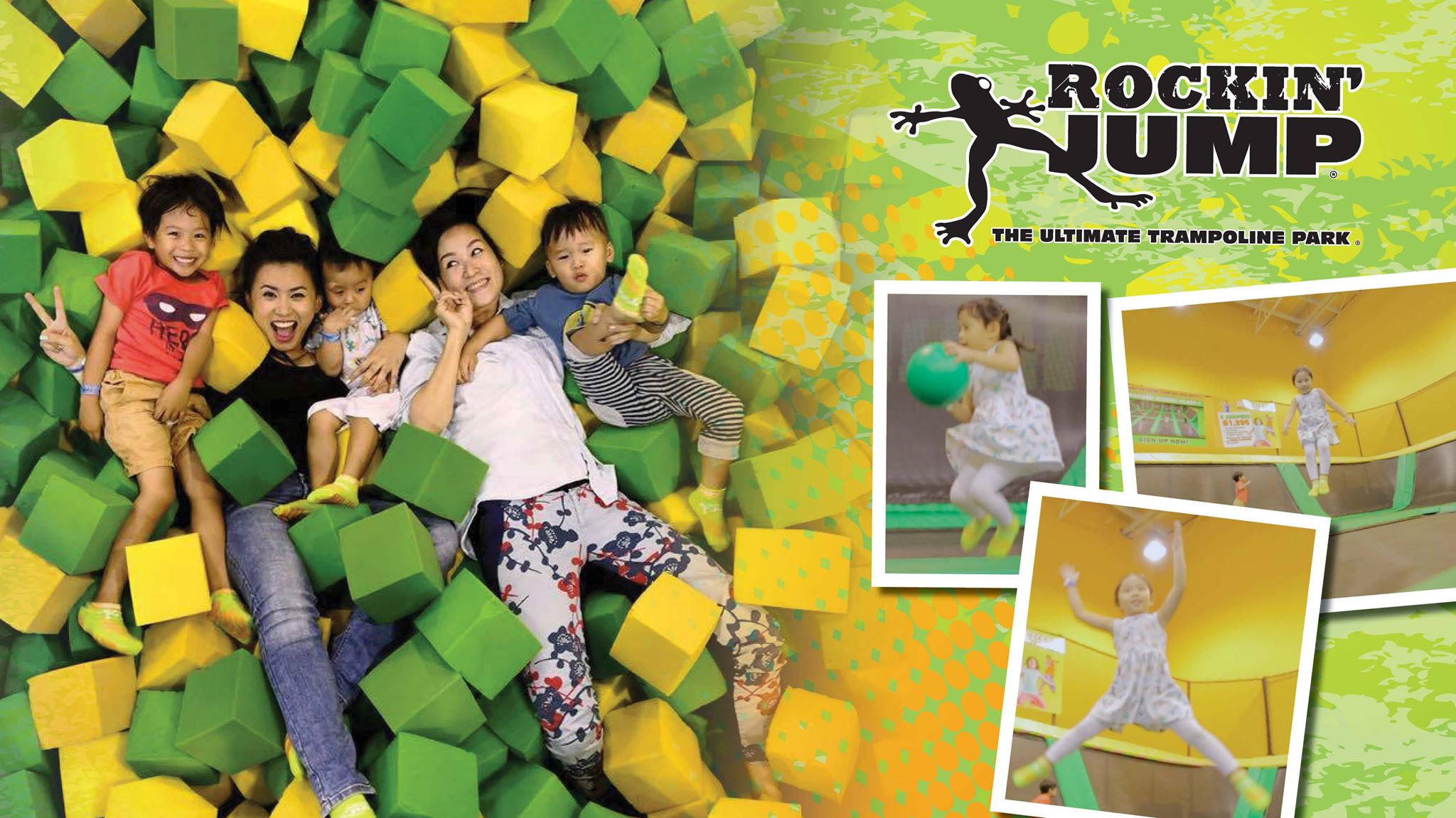 Take The Kids To Rockin Jump The Biggest Trampoline Park In Thailand.
Hello! Today I coming up with the place where children can enjoy… the place is RockinJump TH. I already took my children there. They are so happy and having fun, that is my happiness
RockinJump TH is a biggest Trampoline Park in Thailand, I am so excited because I only seen a big trampoline park in abroad, but now it's open in Thailand. Okay, I will explain this wonderful experience to you guys.
Not only my children are happy and having fun, I also fun too! especially, when we..the whole family jumping together, that moment is very happy..I really love the moment we have fun altogether. Oops! 10 minutes jumping can burn calories as running for 30 minutes… Yes! Let's go and have fun at RockinJumo TH.