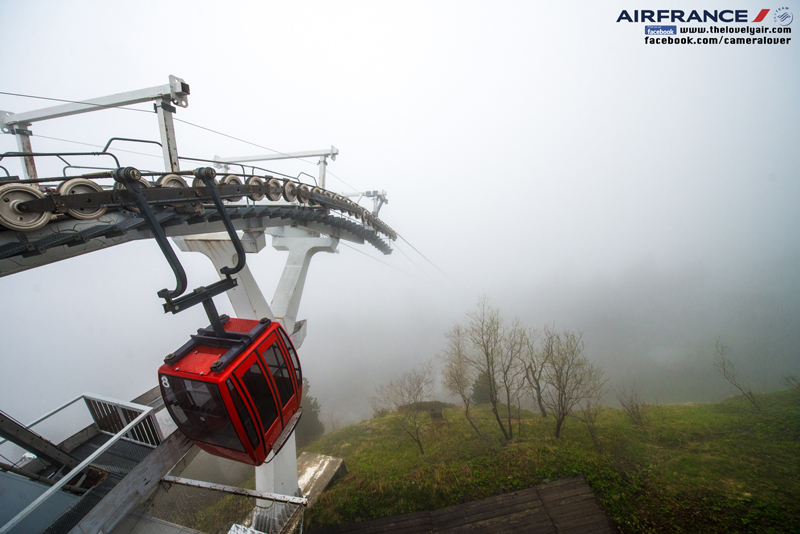 France Trip : Lyon & The Alps Part 2
To continue from Part 1, I went to Chamonix-Mont Blanc to see the peak of Mont Blanc and Mer de Glance which is the largest glacier in France. Firstly, let me tell you about its story. Chamonix-Mont-Blanc or Chamonix is a small city in Rhône-Alpes southeast of France. It is located at the highest summit in the Alps. It held the winter Oympic game in 1924 as well. Chamonix is a ski resort area near the junction of France, Italy (through Courmayeu street to Mont-Blanc tunnel) and Switzerland (passing through the train Martigny of Switzerlandof).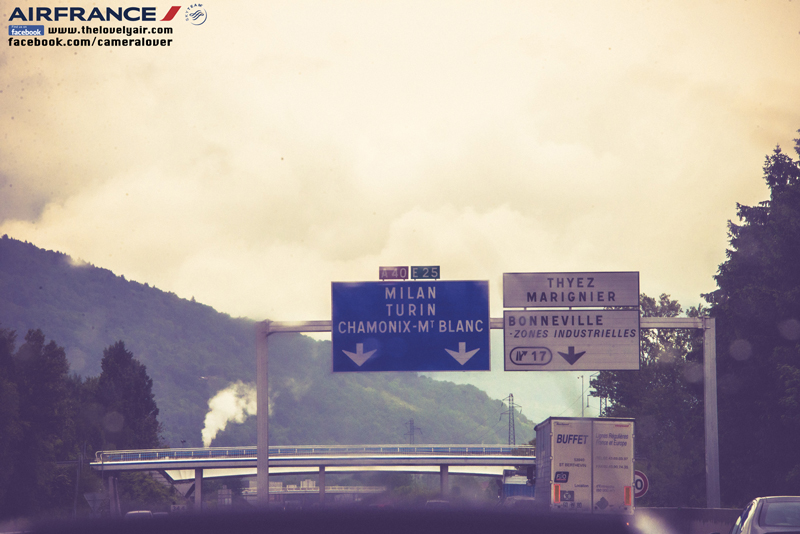 Let's go to Chamonix-Mont-Blanc.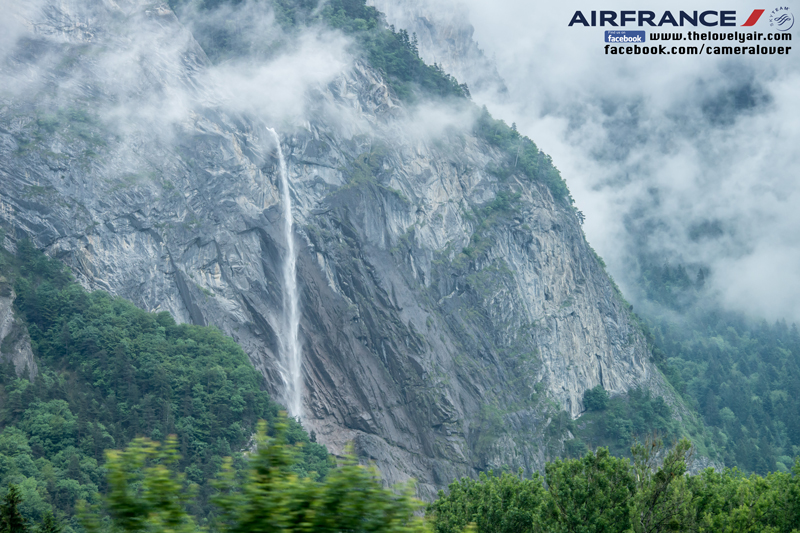 Chamonix is known as the "gateway to the European Cascades."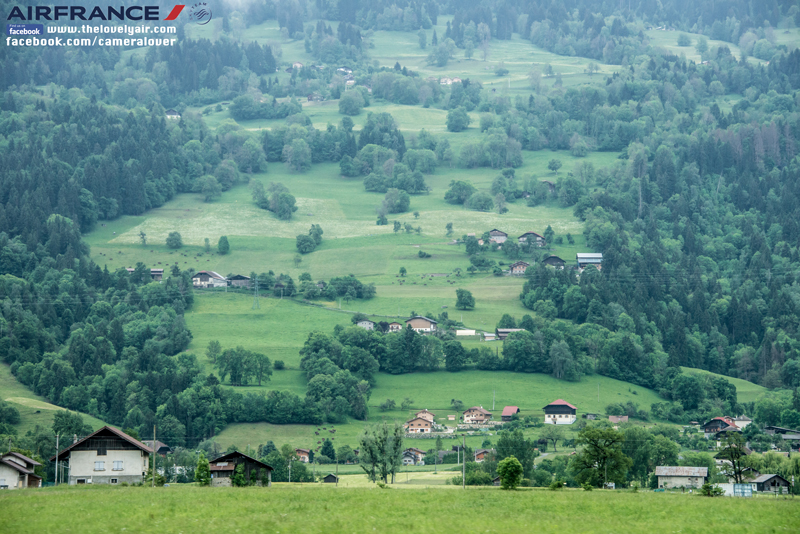 The mountain view is beautiful.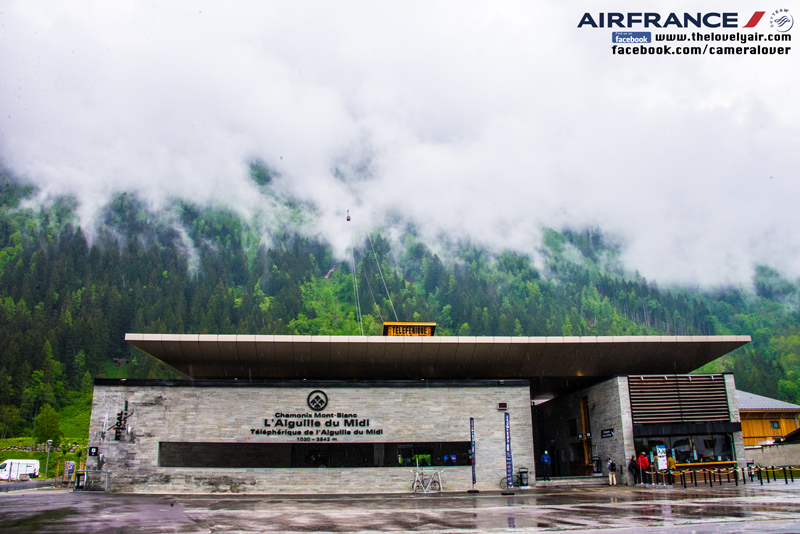 Finally, I arrived Chamonix-Mont-Blanc, a small town covered with snow throughout the year. High mountains can be seen if the weather is clear. Unfortunately, I couldn't see it since it was a rainy day and the storm came in. It rained all the time as you see in the picture. The weather in Chamonix was cold. Don't forget to bring your jacket or coats. The cable car in the picture is Telepherique de l'Aiguille du Midi which took us to the top of Aiguille du Midi with 3,482 metre. Through this peak, I saw a scenic view of Mont Blanc mountain which is the highest mountain in Europe. It rises 4,808 metre above sea level and is ranked 11th in the world in topographic prominence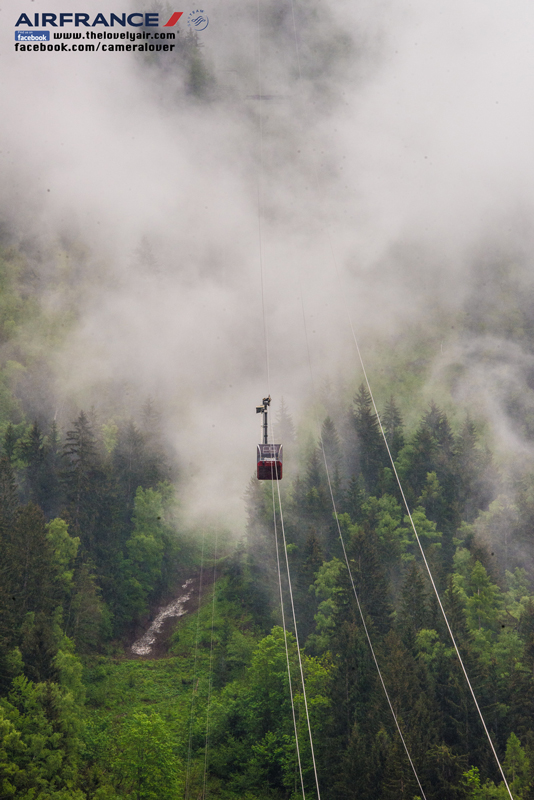 It is a scenic point to see Alps at Mont Blanc. You will see a fabulous view along the way of cable car to the peak of Mont Blanc as well.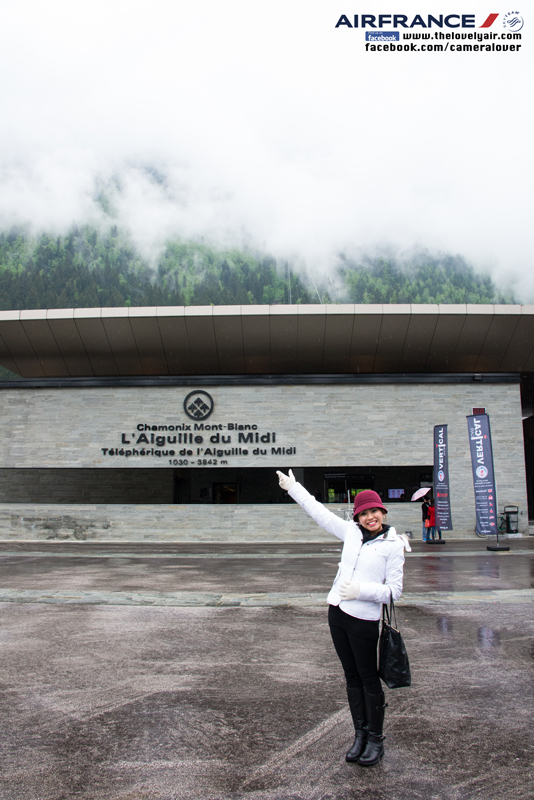 I arrived here but first let me take a selfie!!. Unfortunately, I couldn't see anything at the scenic point because of the bad weather which was full of fog. During buying a ticket, an officer showed the top view of this mountain in real time through security cameras to show us the view that we're gonna see on the peak when we took a cable car. Anyway, I will come back Mont Blanc for sure to see the view.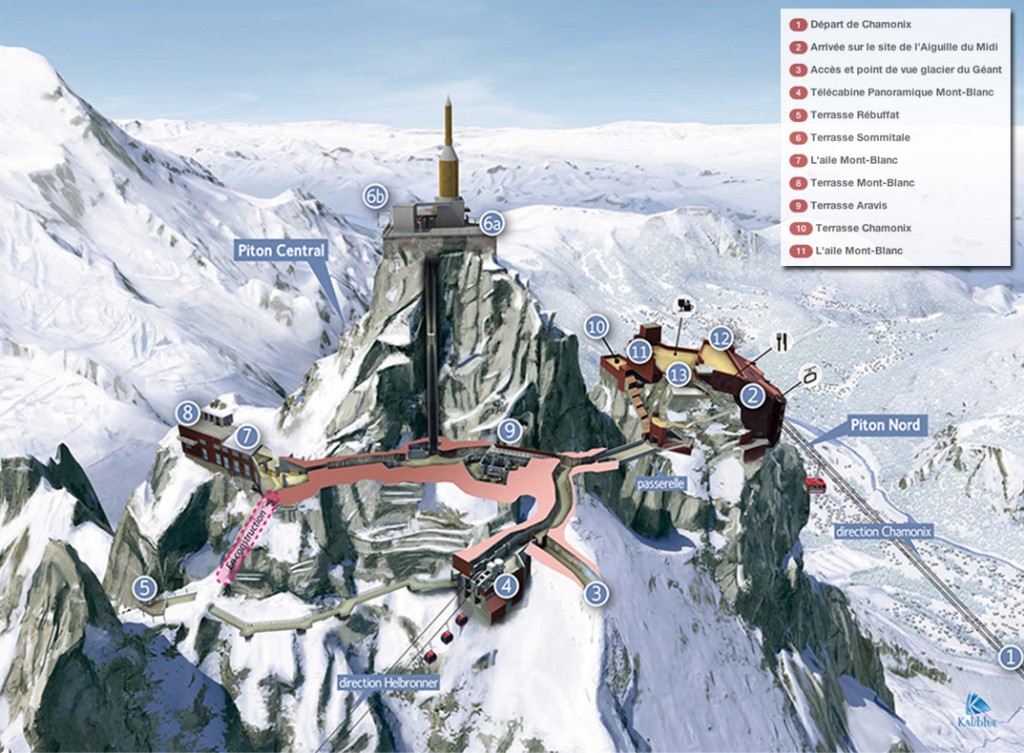 This is a picture to show you that the view will be like this and it has a view point in each area.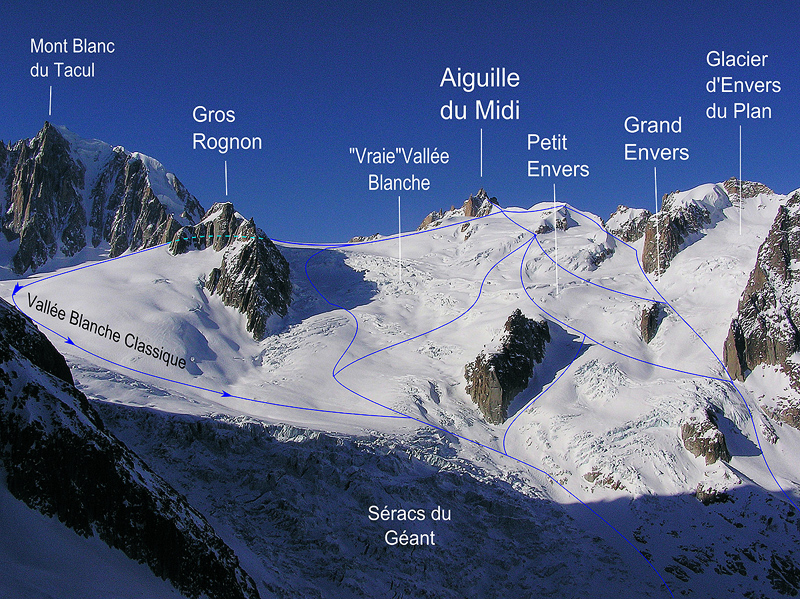 This is Alps which show altitude of each mountain.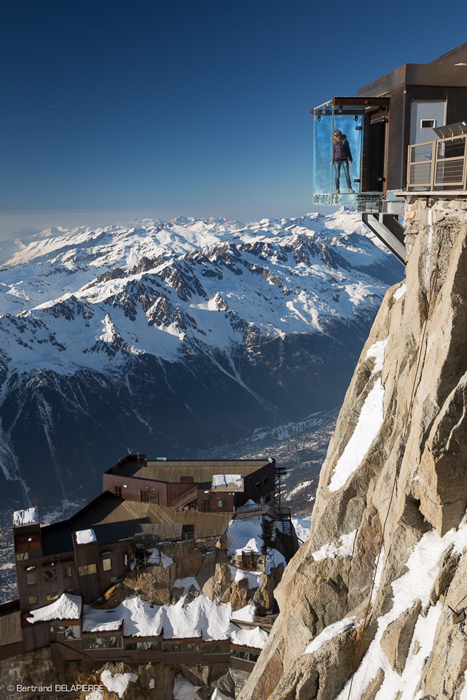 This is the view that I should see at Glass Box but I couldn't see it.
Credit Photo: www.compagniedumontblanc.co.uk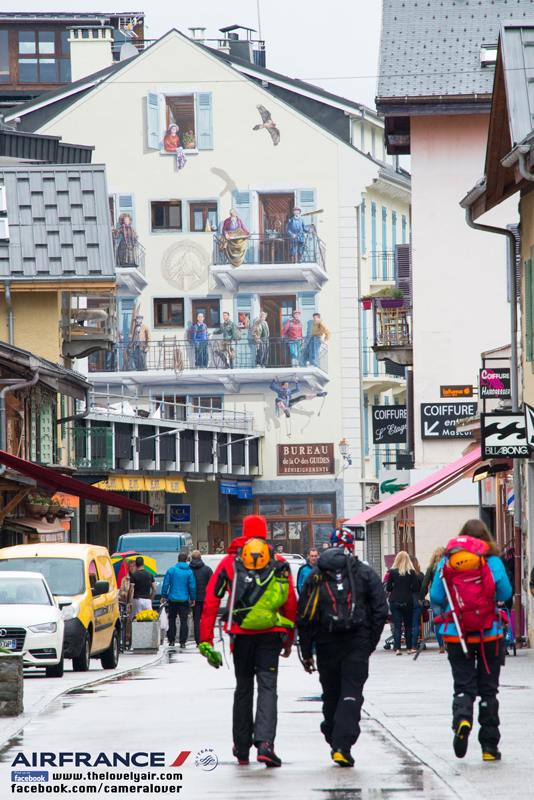 The surrounding at Chamonix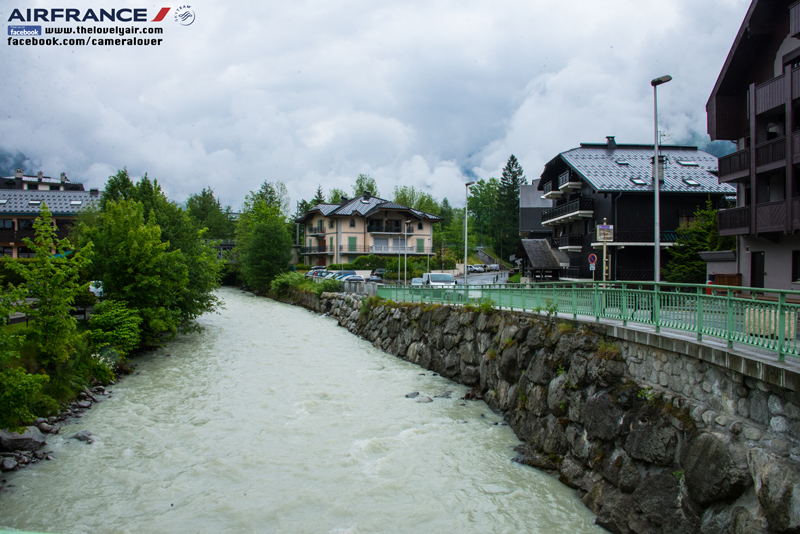 Actually, you can see Alps in this picture but it was hided by fog.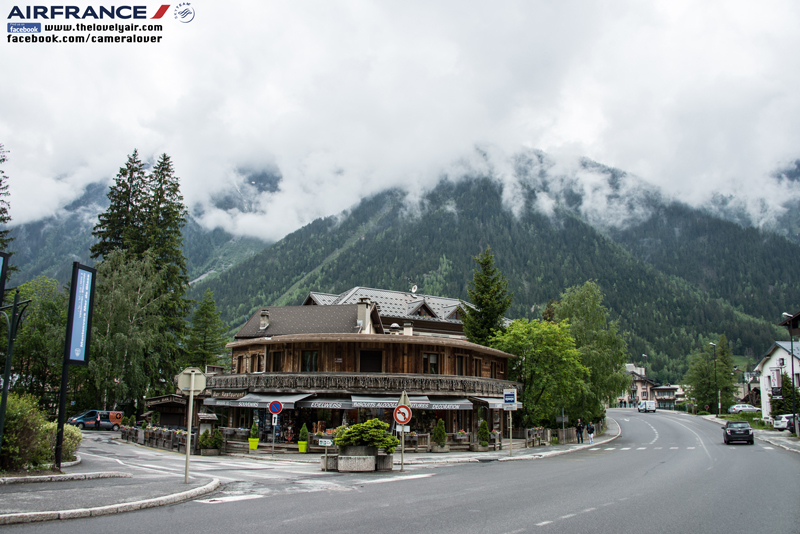 Chamonix-Mont-Blanc is the one of beautiful cities as well.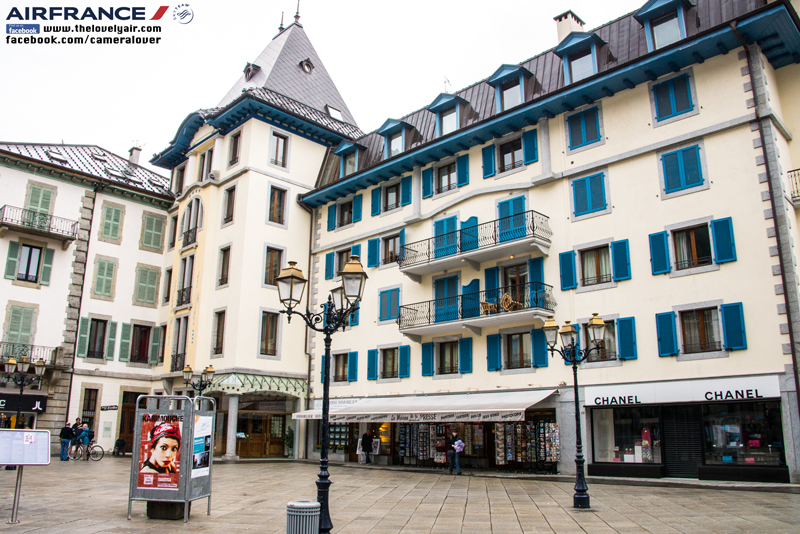 Although it is a small town, there are many shops here.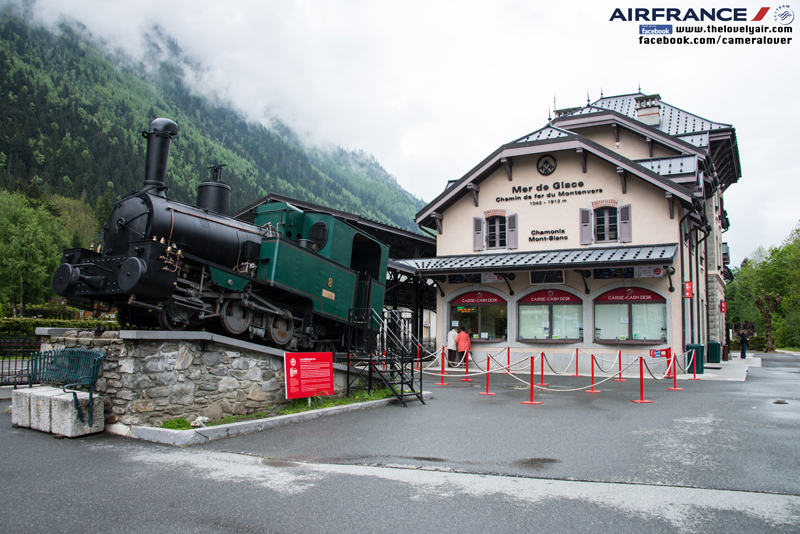 Another interesting place is Mer de Glace that you can take a train to the largest glacier of France. The glacier width is 7 km and its dense is 200 metre. I took Montenvers train to Mer de Glace or Sea of Ice.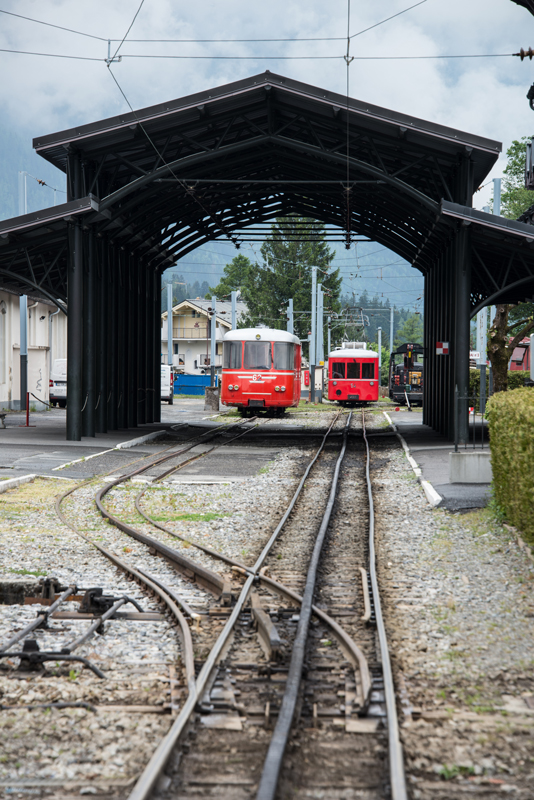 Let's go!
Along the way to Montenvers, the view was still plenty of fog.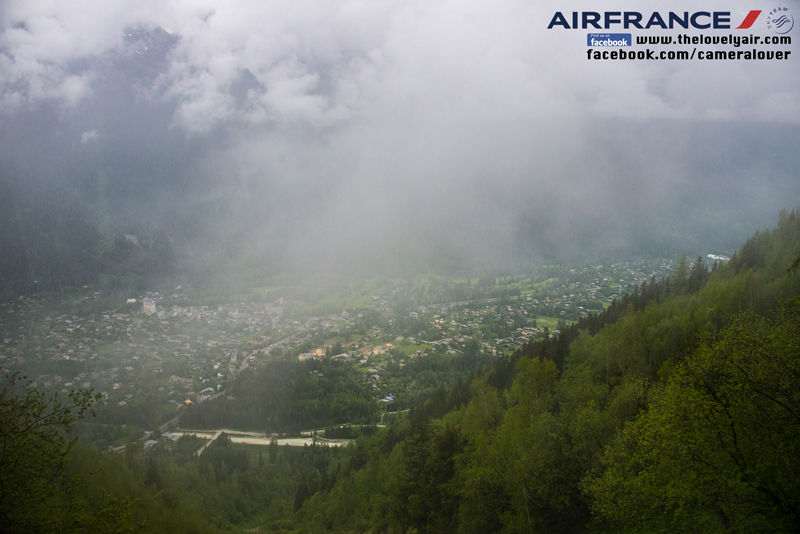 The view along the way to Mer de Glace.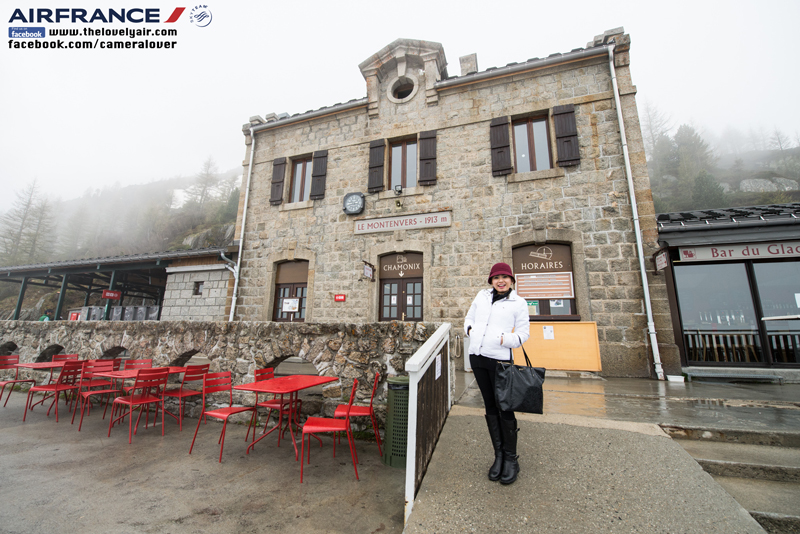 Unfortunately (again), I could not see Mer de Glace, the glacier, again due to the bad weather which was plenty of fog. So, they had to close the Mer de Glace.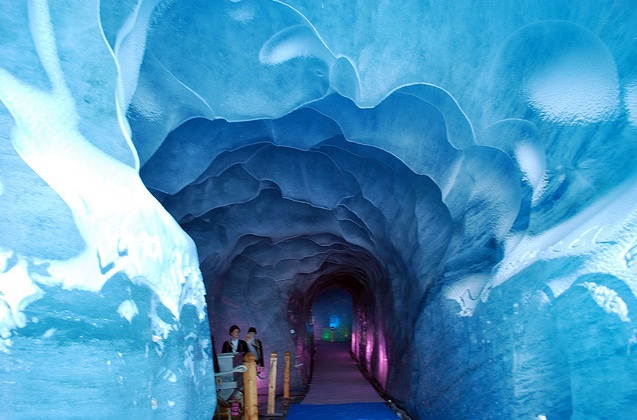 Mer de Glace should be like this picture. It was a highlight for this trip but I was unlucky to see it.
Credit Photo: www.topofeuropeorganisation.com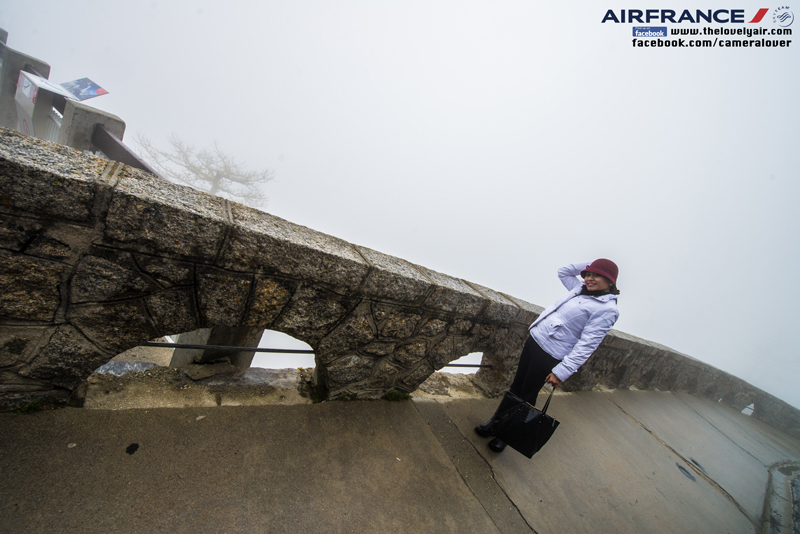 There was no view here because of the fog.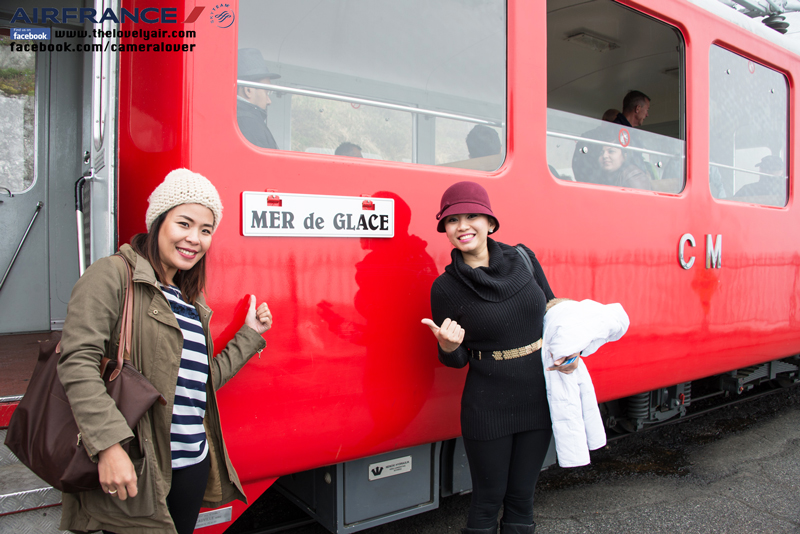 Just taking photo to be a memory.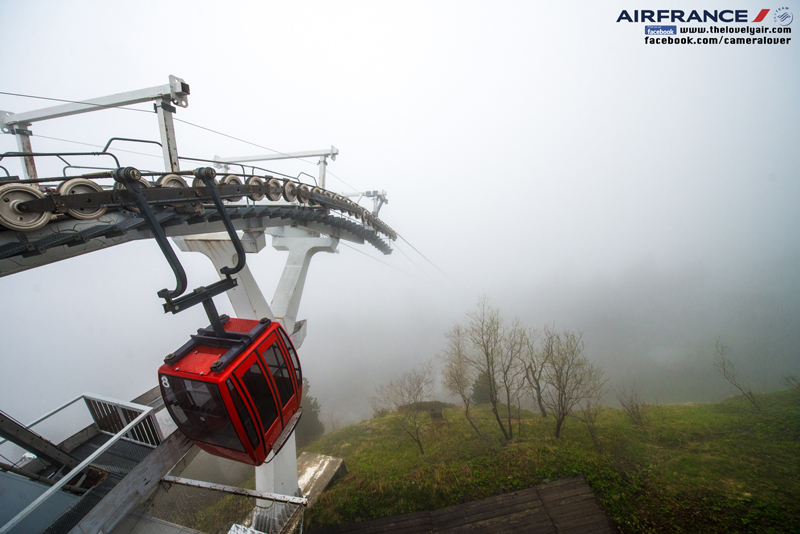 At this point, you can go to here by train or cable cars or taking a car to the mountain and going back by cable car. It's up to you but cable car is closed on the day I went due to the bad weather.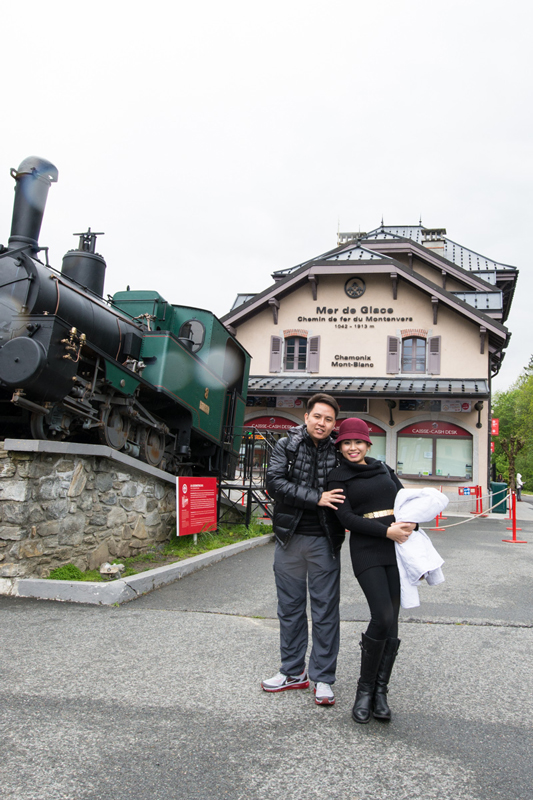 I promise that I will come to Mer de Glace again.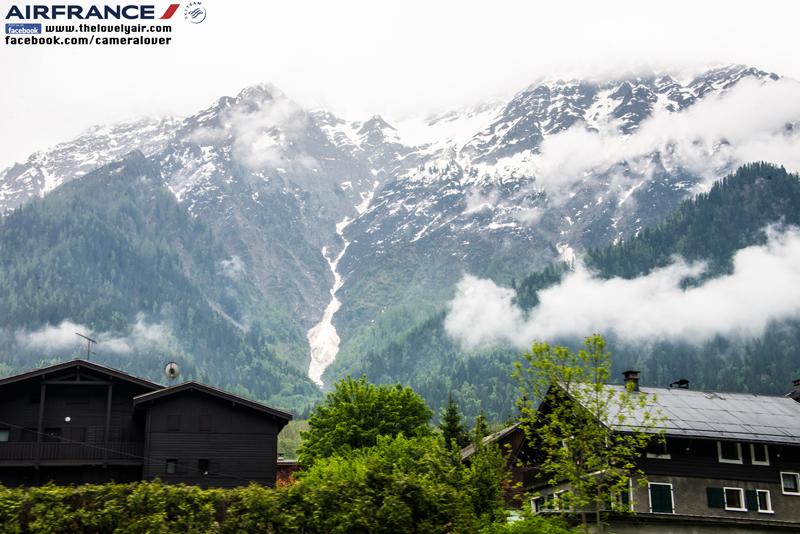 The weather was going to be better.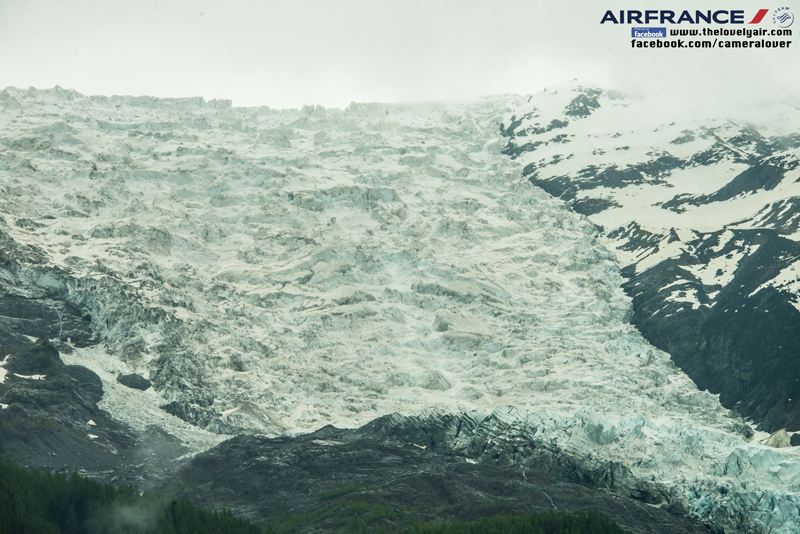 The mountain was covered by snow.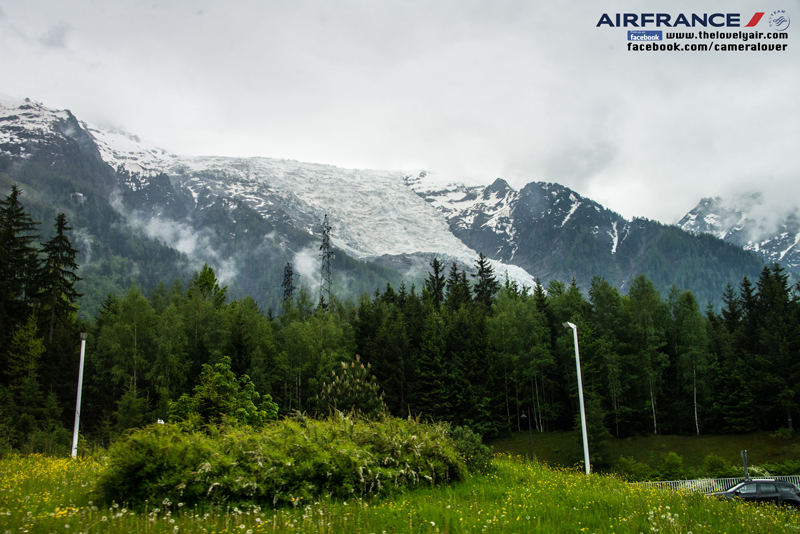 It seems like fog was fade away when we left Chamonix-Mont-Blanc.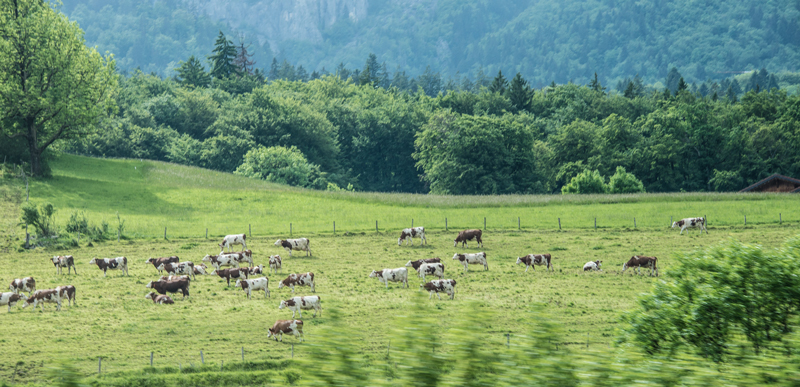 A field.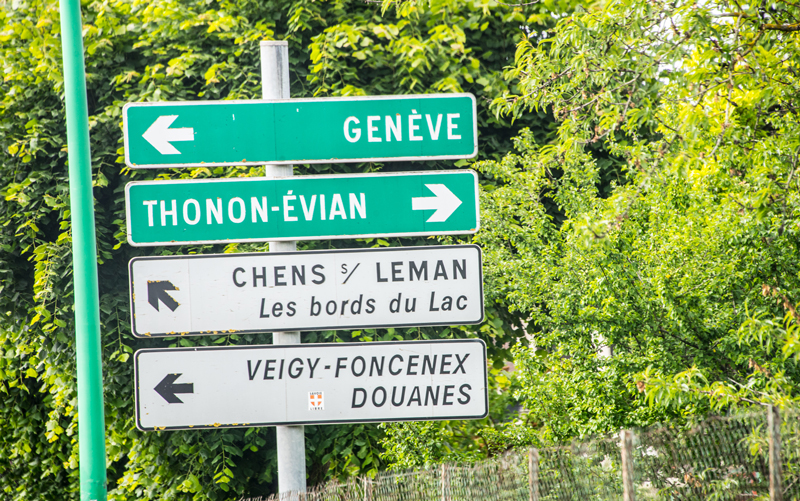 We was on the way to Évian.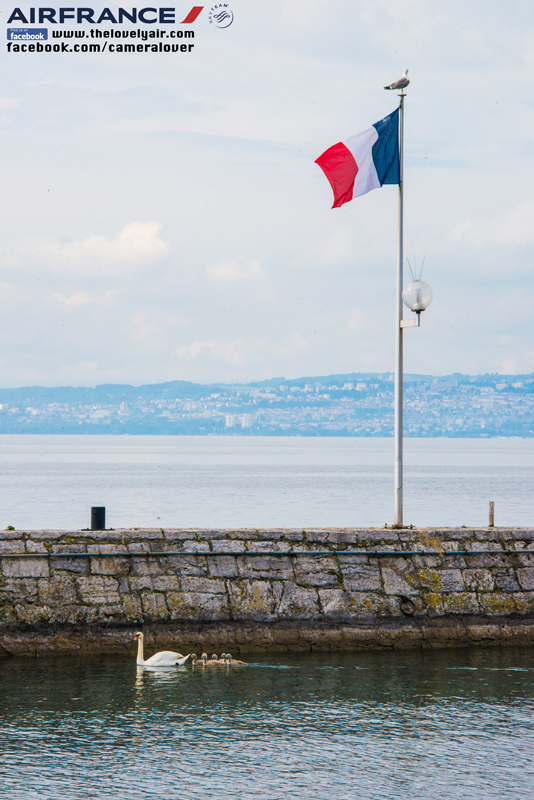 Évian is a small city discovering mineral water. Then, it developed the discovery of mineral water and turned it to a world business throughout 200 years. Now, Évian produces over 1,500 million litres of mineral water in 129 countries exporting natural mineral water.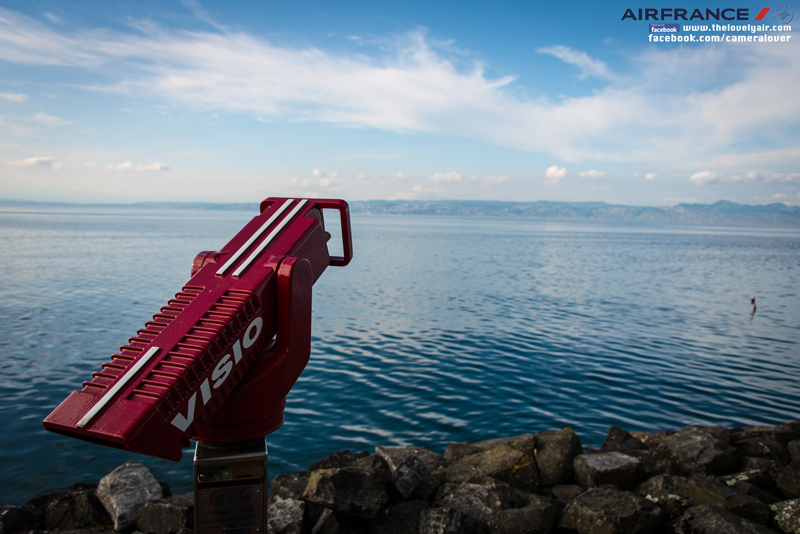 Evian or Evian les Bains is located at the shores of Lake Léman (Lake Geneva). Léman is one of the largest lakes in Western Europe and located between French and Switzerland.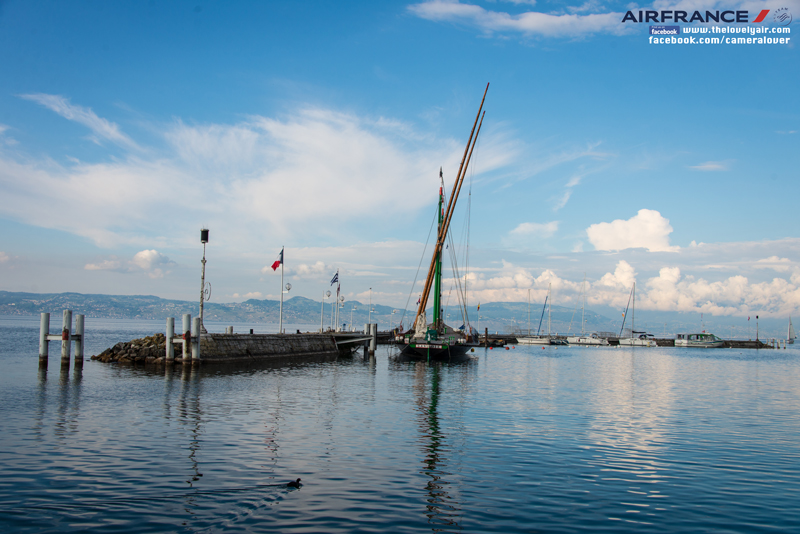 Évian is located between the lake and Chablais mountain and known as Pearl of Lake Geneva.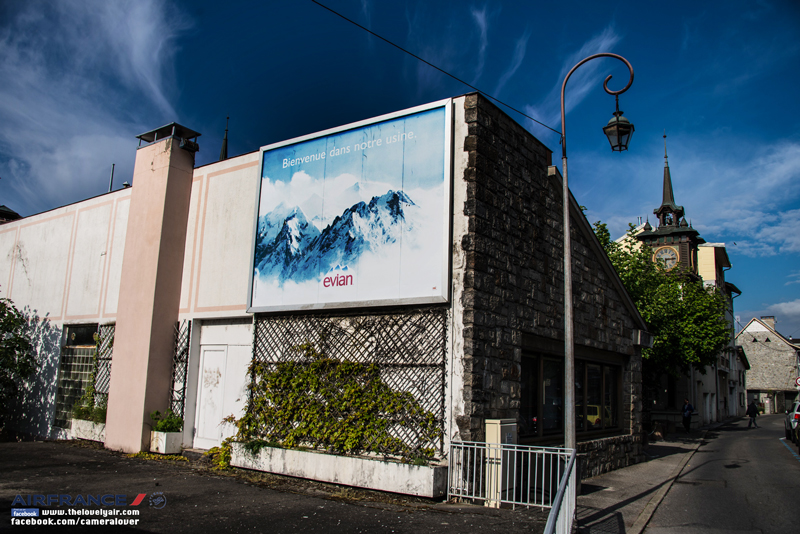 Evian is originated at Alps in France, where it is filtered over a mineral-rich rock floor for more than 15,000 years until pure mineral water flows to Evian les Bains.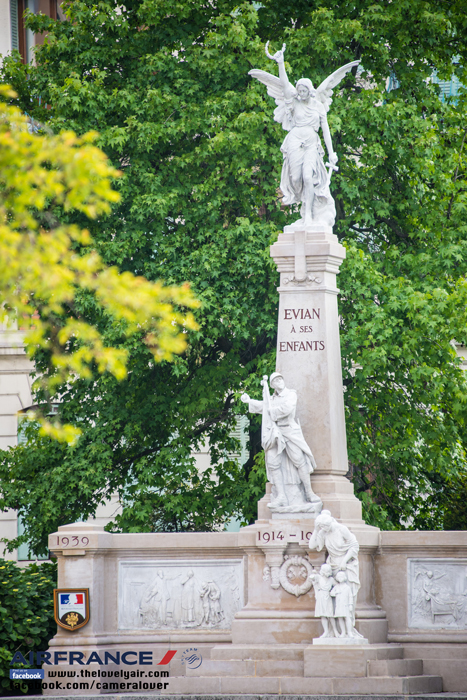 The monument that I didn't know its story but I guessed it likely related to children.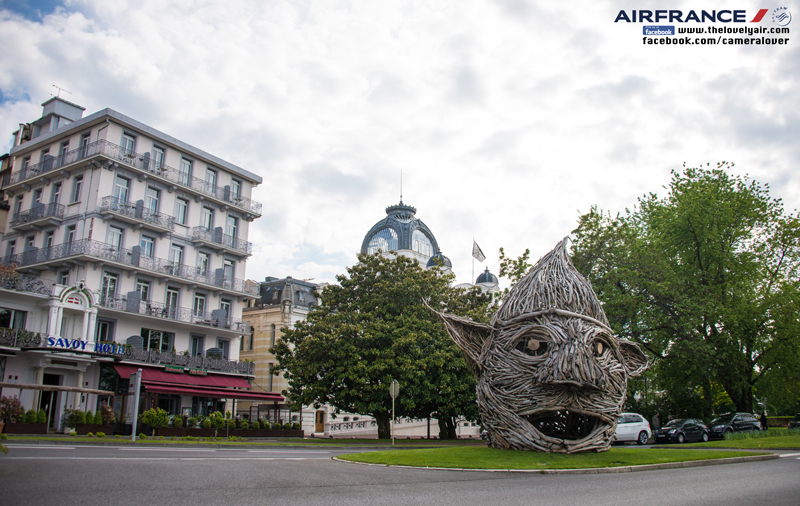 Sightseeing.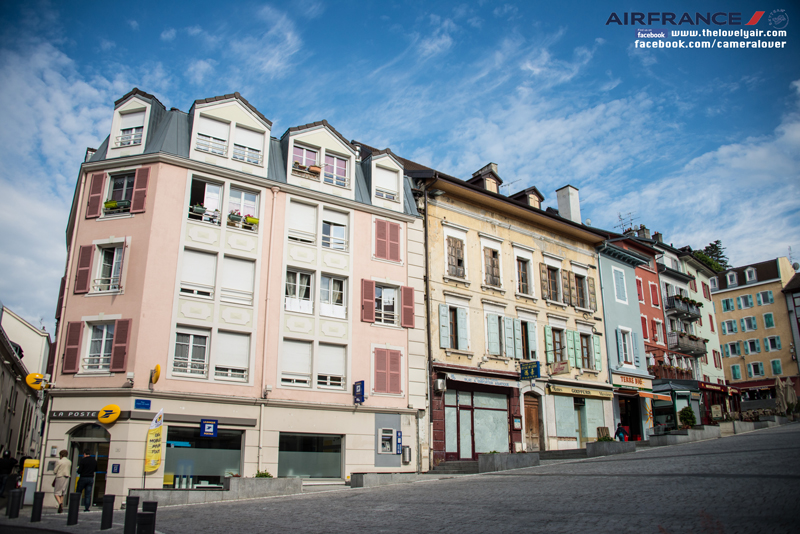 It is a peaceful city as you see in the picture above.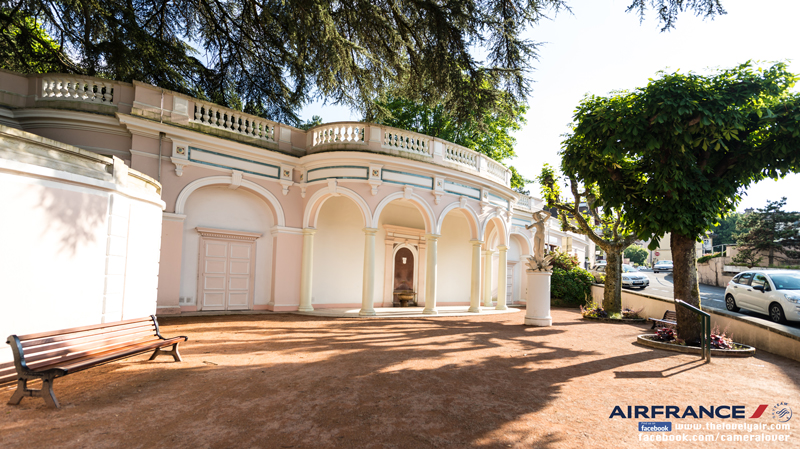 This is the source of Evian called Source Cachat. The water is derived from pure natural water that emerges from the tunnel in the mountains at 52.88 degrees Fahrenheit. Moreover, other sources of the water are the defrosting of snow and the rain fell from the Vinzier Plateau, which was flat for 15 years, through the glacial sand.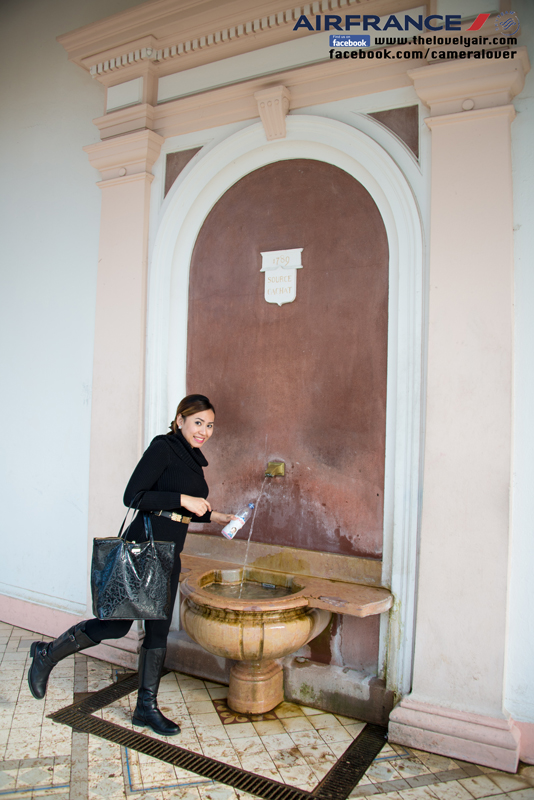 This is a point of pouring water for free drinking water. Don't forget to bring a bottle to fill water. People in this area and people living in "Evian" will take a bottle or a bucket for drinking water. Mineral water is free for everyone in the city. I will say that the water is really cool and fresh.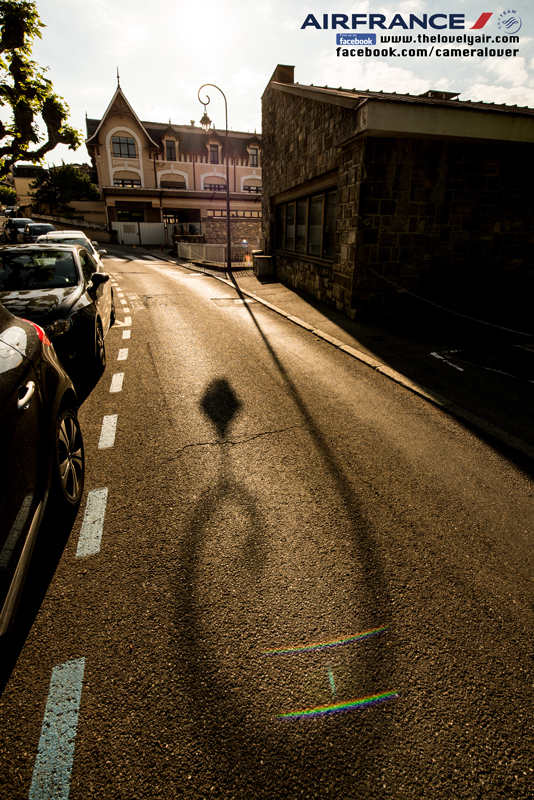 I set F11 to shoot this picture in order to keep the shape and detail of pillar. Speed Shutter was 1/640 to keep the light as a sunset.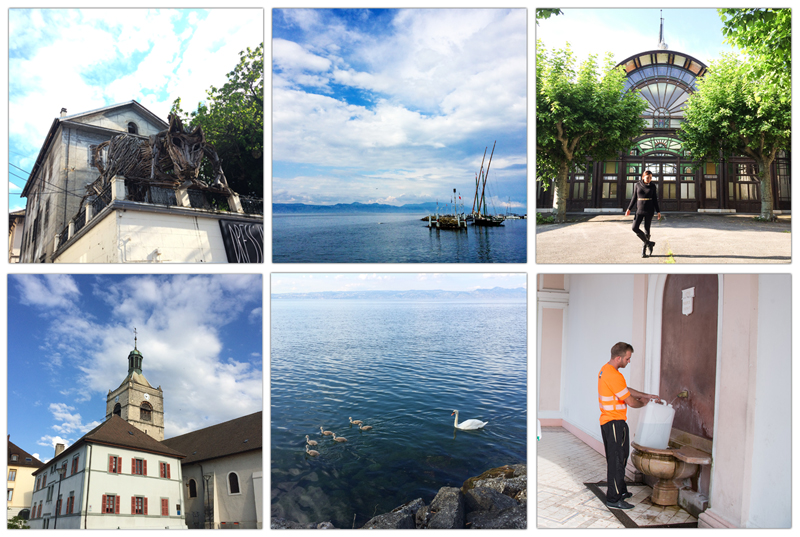 Évian has a great view and lake which are so romantic view. If you have a plan to go to Switzerland, don't forget to visit Evian les Bains.