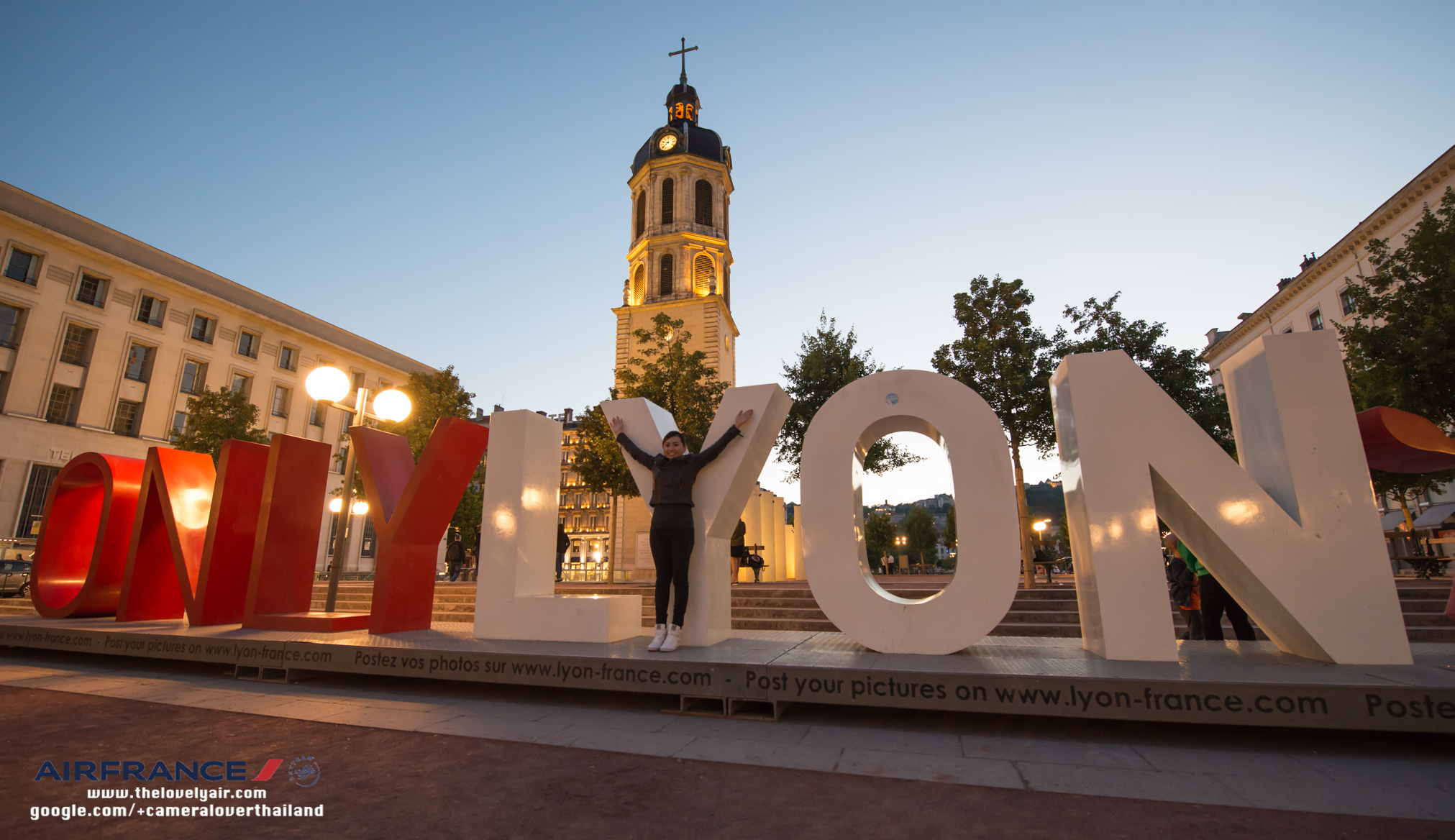 France Trip : Lyon & The Alps Part 1
If you plan to travel across cities in France, I recommend you to use TGV (Train à Grande Vitesse) or high speed trains and don't forget to book a seat in advance as well. Many travellers prefer to use it because it is convenient, fast, clean, safety and you will see scenic view along the way. I feel chilled to the trip. I took a taxi to go to Paris Gare de Lyon Train Station and took TGV from Paris to Lyon. It took only 2 hours. I will share you later about my experience of using TGV and what you have to do for booking tickets.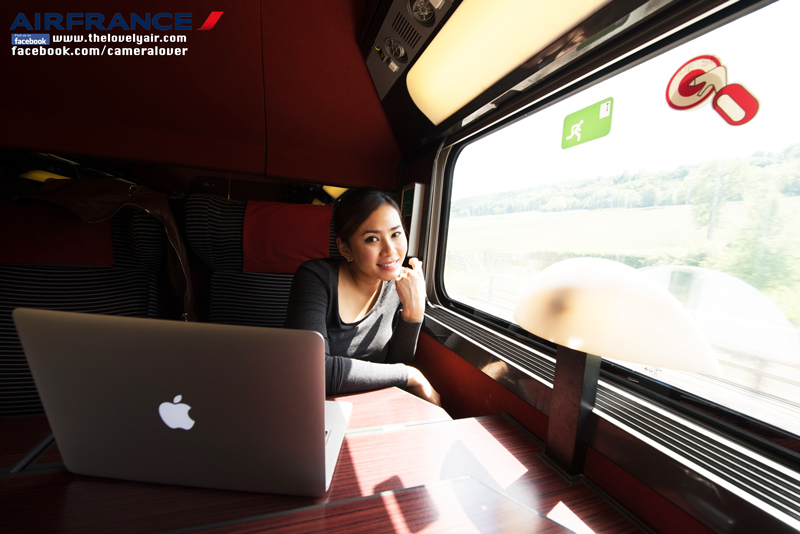 I took TGV 1st class ticket which was departure from Paris Gare de Lyon station at 1:53 PM. and arrival Lyon Part Dieu at 15:56.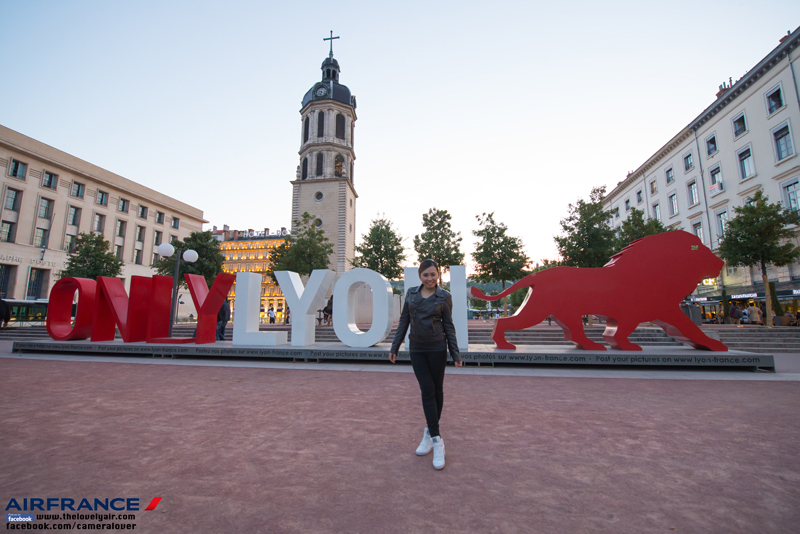 Lyon is located in the country's east-central part. It is the second-largest city of France (the largest city is Paris).The city is known for its cuisines and gastronomy. This lead to several Celebrity chef in the city. Its symbol is lion which was built by Roman and it is registered as a UNESCO World Heritage Site.

I took a taxi from Lyon station to the hotel charged 10 Euro. The hotel was BEST WESTERN Hotel Charlemagne with price 5,600 Baht per night excluding breakfast (I recommend that it is better to have breakfast at restaurant instead of the hotel because it is more tasty.). I stayed at Lyon for 3 Days 2 nights. I stayed at this hotel because it was convenient and it was easy to go to shopping malls which takes only 15 mins from the hotel.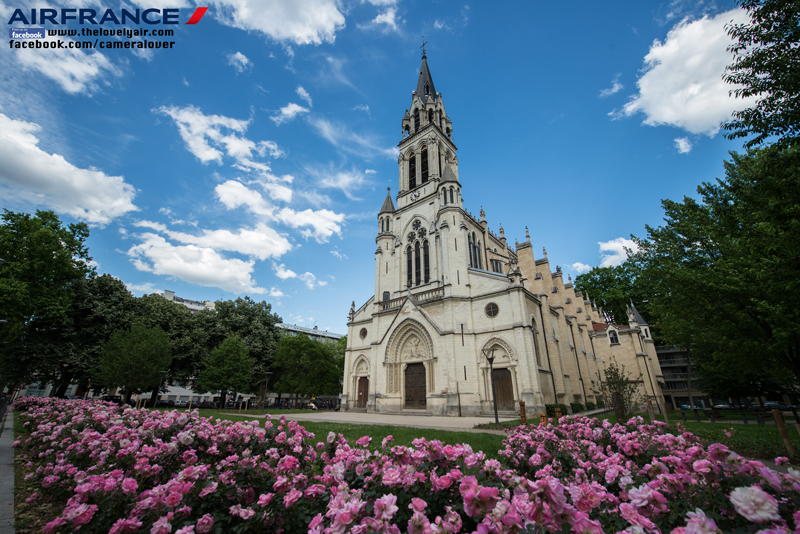 Sainte-Blandine Church is near the hotel. It is a small church.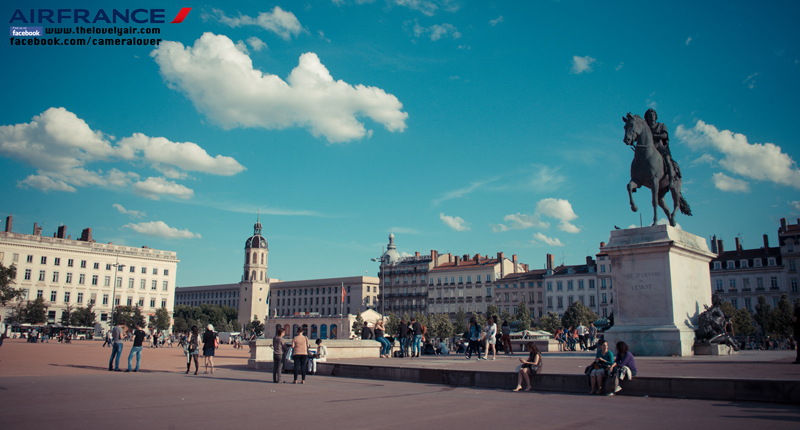 This is Place Bellecour in a picture above. It is not difficult to travel in Lyon because I used Google Map rather than paper maps.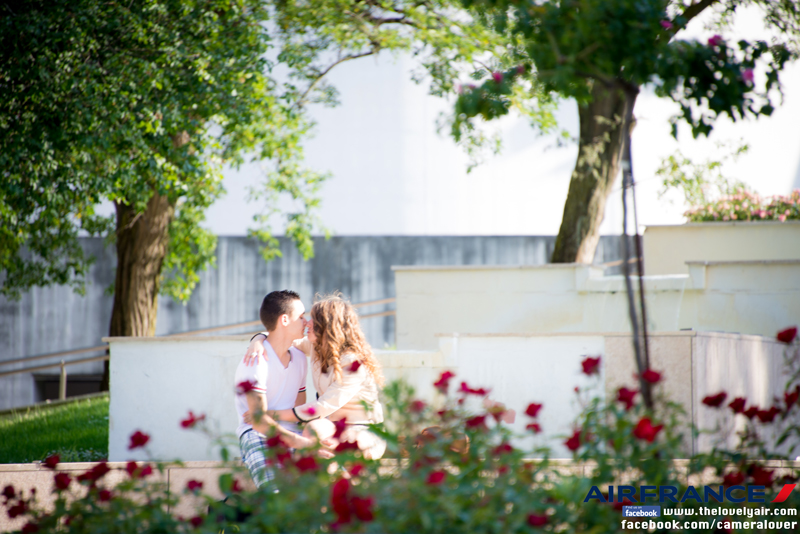 ~ I found love in Lyon ~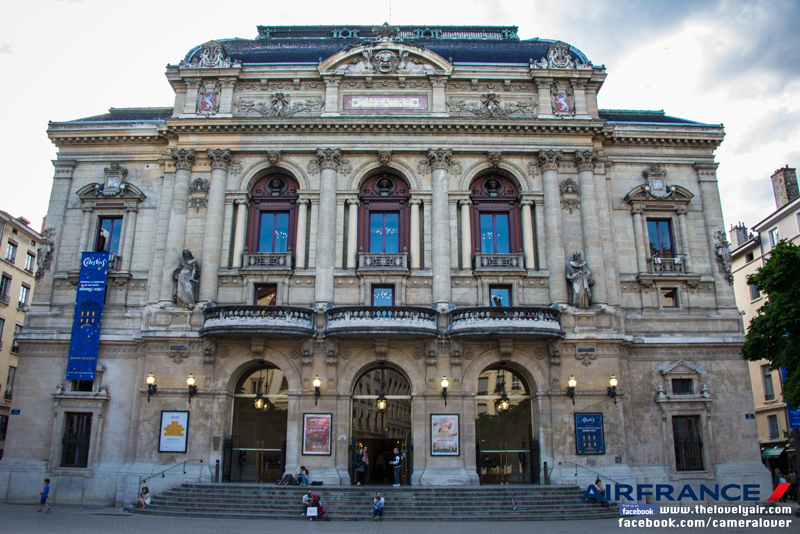 Célestins, Théâtre de Lyon is a small theatre like M Theatre in Thailand.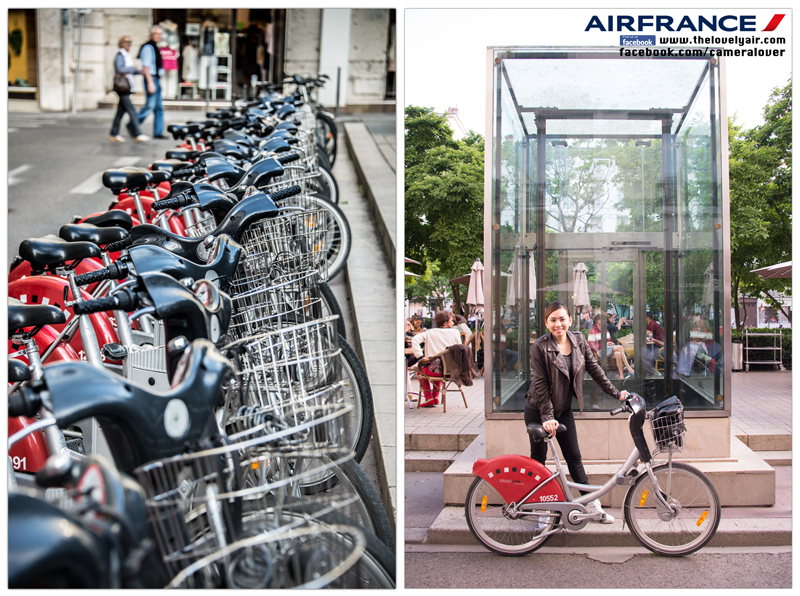 I took a bicycle to sightseeing Lyon city. It provides a bike lane but you have to ride a bicycle carefully to be more safety. The weather was very perfect for sightseeing by riding a bicycle because it was not hot. If you love to ride a bicycle, Don't miss it !!. For rental bike, it is charged price per hour and deposit 150 Euro. You can purchase deposit and rental fee though credit card. It also provides a machine for renting a bike. You will get the deposit when you return a bicycle. There are many stops for returning a bike as well.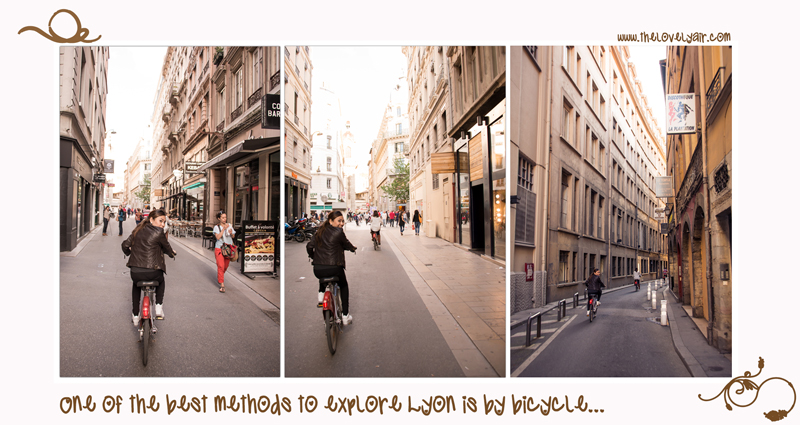 Lyon also offers the best public bike project in Euro. (Reported by Euro Test)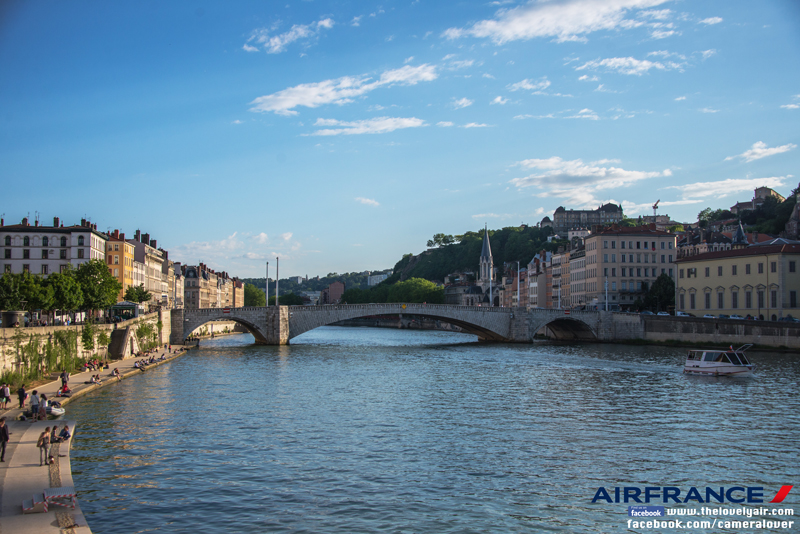 This is Saône River as shown in picture above. Lyon sis divided in to 2 zones including traditional zone and modern zone. The city was the confluence of the rivers Rhône and Saône.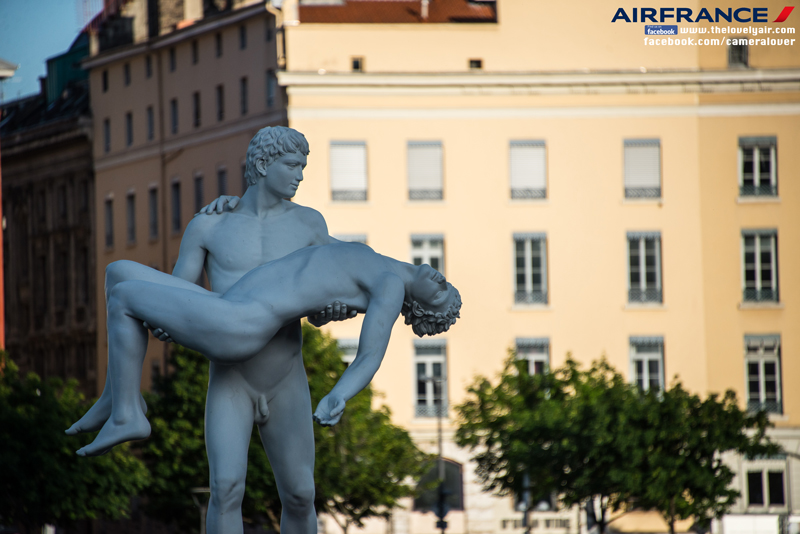 Opps !!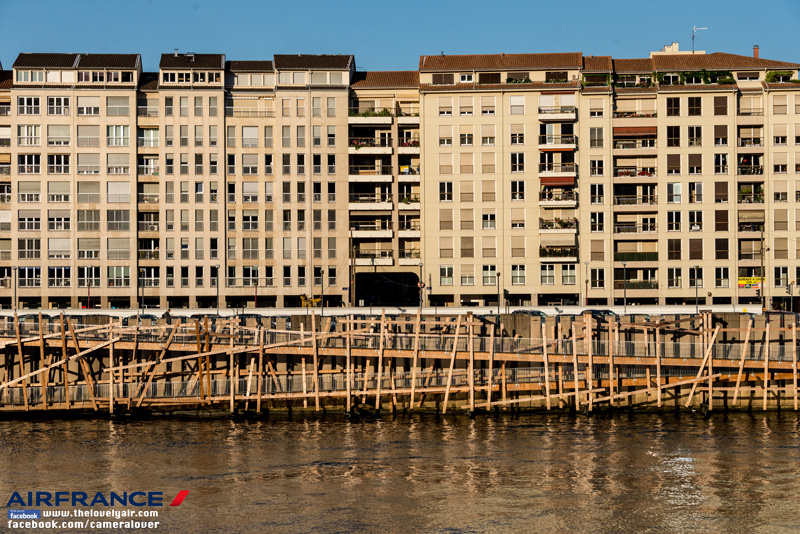 The Rhône is the river from Swiss Alps, passing through Lyon, France and running through Mediterranean Sea. There are many shopping malls and tourist attractions which are located near these 2 rivers (Rhône and Saône).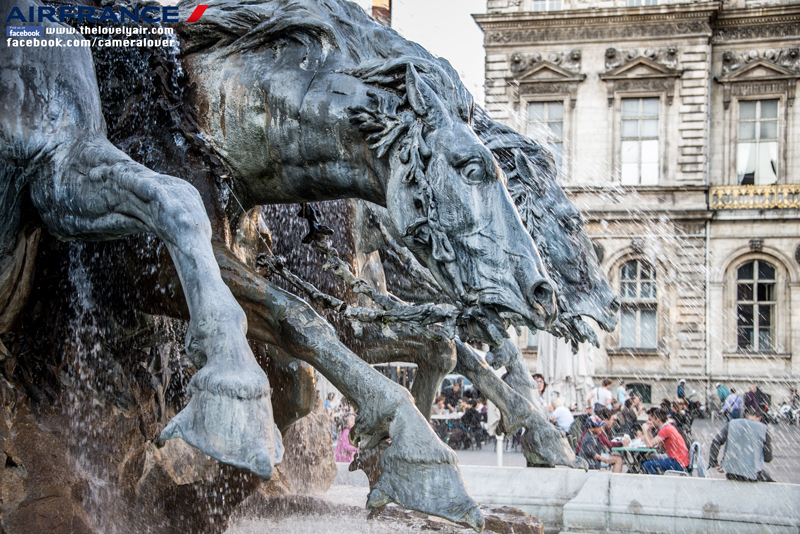 The Place des Terreaux is a square located in the centre of Lyon, France (shown in the picture above).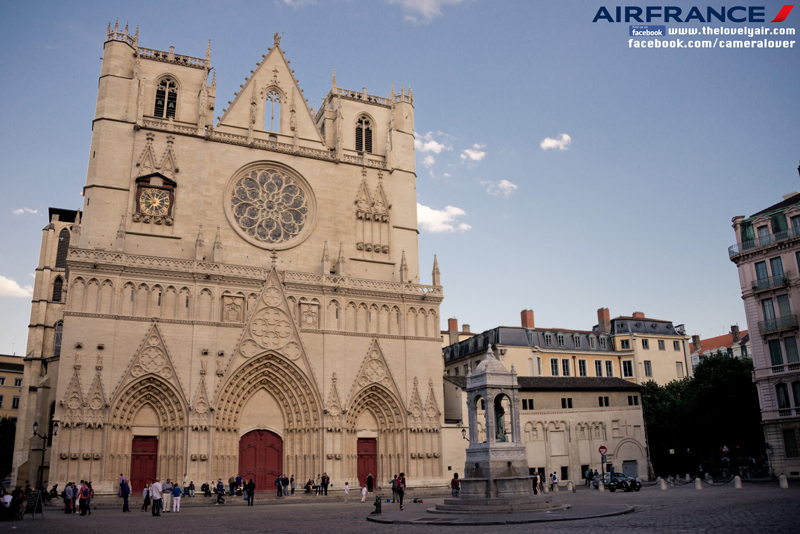 Cathedral of Saint-Jean is the Catholic cathedral in Lyon.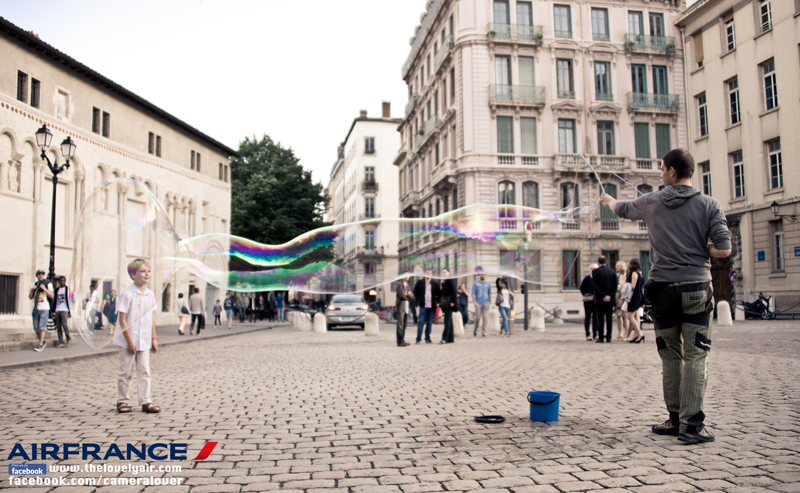 The surrounding in front of the cathedral.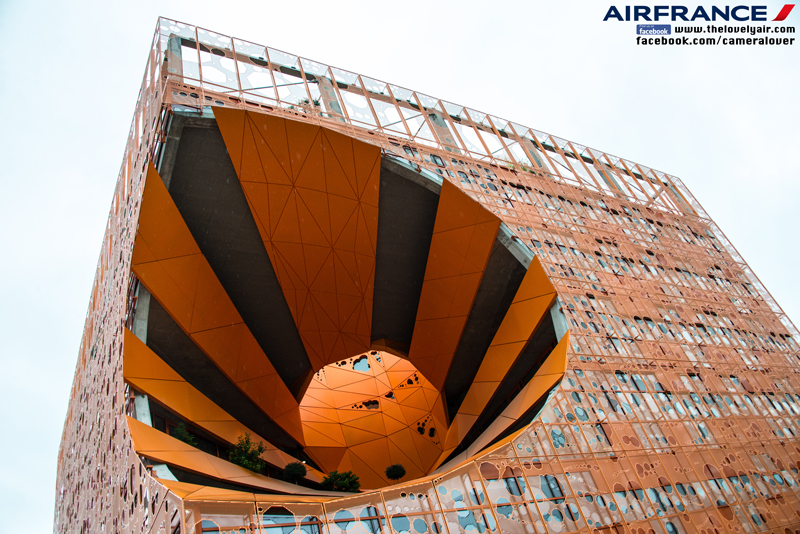 LE CUBE ORANGE is an orange building in Lyon which is deigned by Dominique Jakob and Brendan MacFarlane.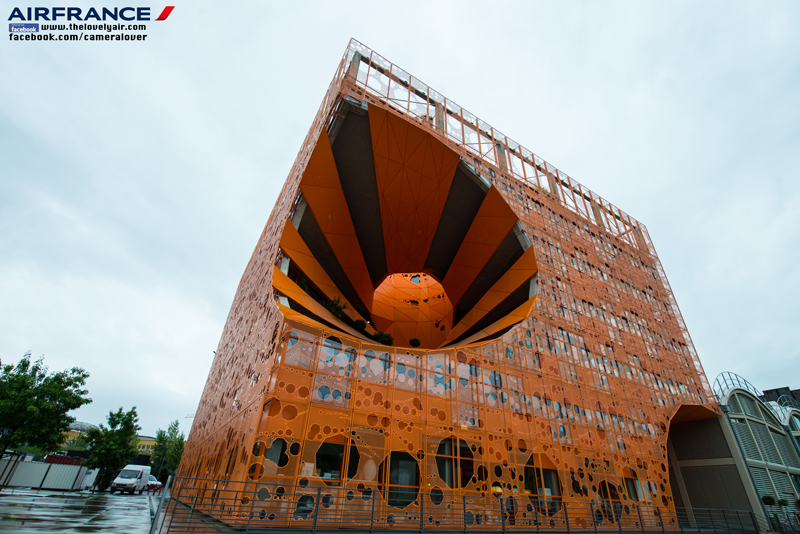 The building shape is like a cheese. It is located at Saône River. Actually, it is an office building of Cardinal Group which is the real estate company.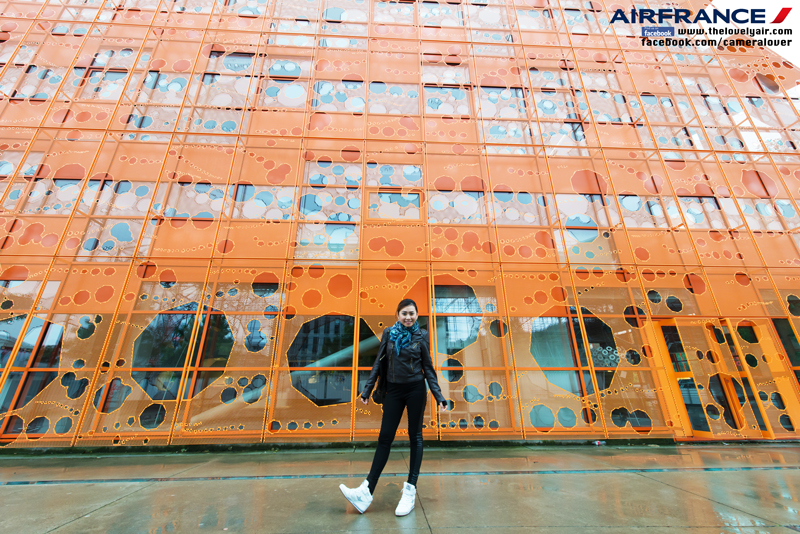 Let me take a chic photo here.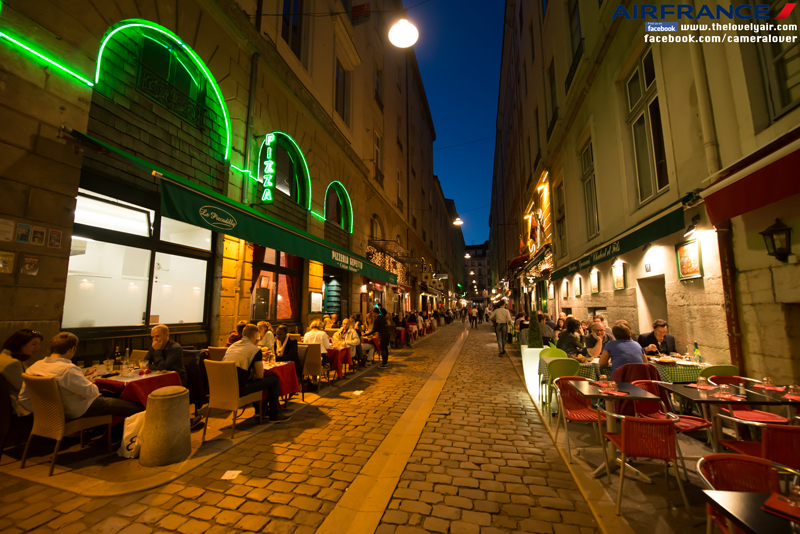 There are many lanes in Lyon. Sightseeing by walking through the city is the best choice because I saw many beautiful tourist attractions and culture in Lyon. For meals, there are many restaurants here as well. As shown in the picture above, this is Rue De La Republique which is the zone of restaurants.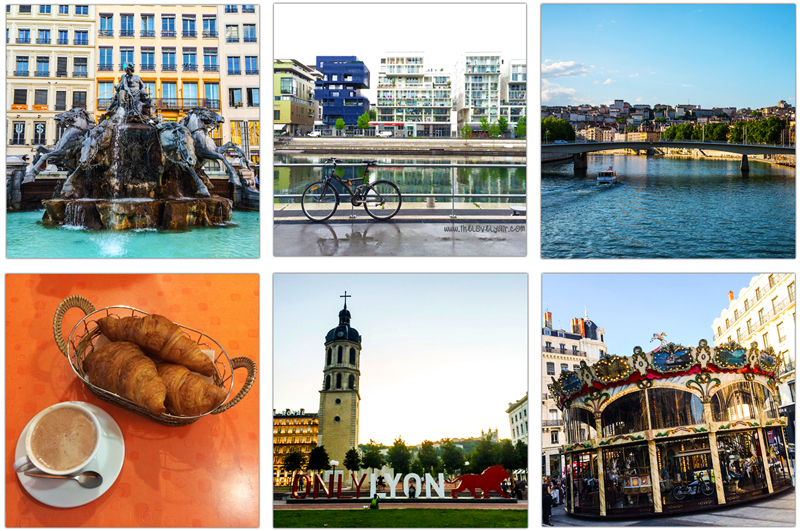 Lyon is the historical place which is plenty of attractive places. If you travel around Provence, I recommend you to visit Lyon as well.

Day 2 at Lyon: I woke up early because I planned to go to Annecy by car. It took 2 hours from Lyon to Annecy. I recommend you to rent a car when you want to travel at North French Alps or Rhone-Alpes. Rental car is a good option because it is quite difficult and complex to travel there by trains. In addition, I had to keep a schedule. If I miss a train, it will take an hour for taking the next train. Hence, rental car is the best since it take 2 hours as trains but it might be faster. International Driving License is required to rent a car. You have to get this license from Thailand before going abroad. GPS is provided in a car as well. If you have time, let stay at Anncey for a while in order to see the magical of its traditions.
For further information about car rental, I recommend you to rent through www.europcar.com because there are many promotions provided there.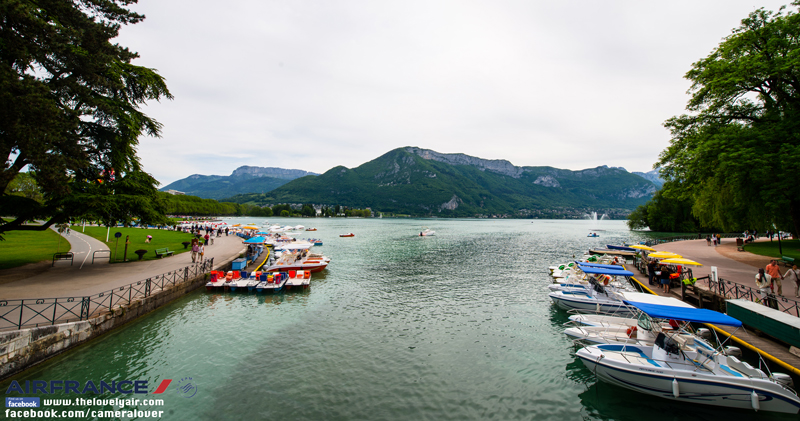 Lake Annecy (Lac d'Annecy) is known as cleanest lake. It is originated by the large alpine glaciers melted.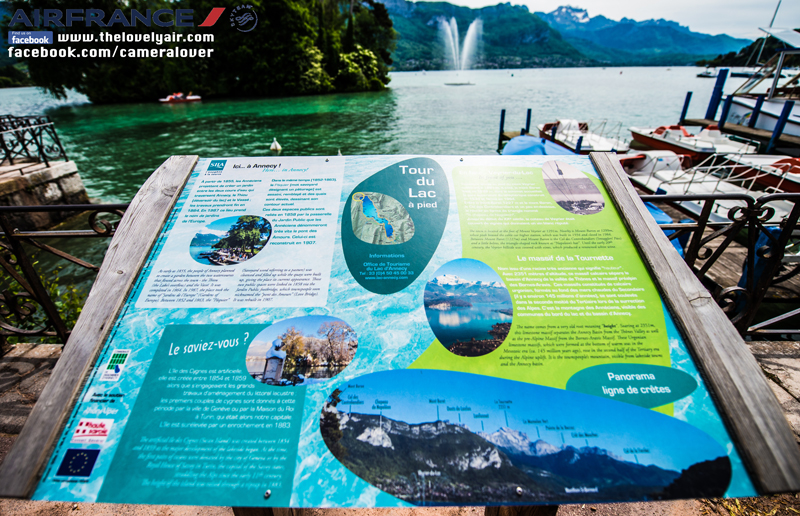 The weather at Annecy was great. The picture above is the explanation about Annecy Lake.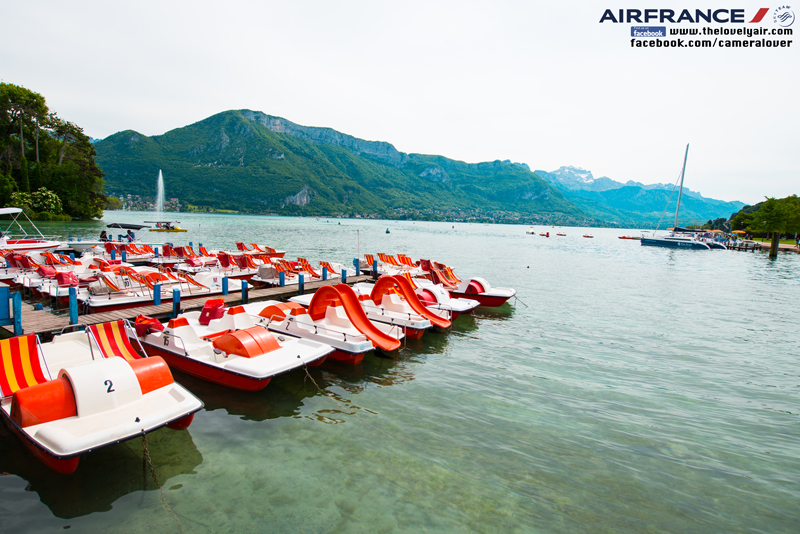 There were many rental boat services for you. I guarantee that you will love this city when you see a beautiful view here.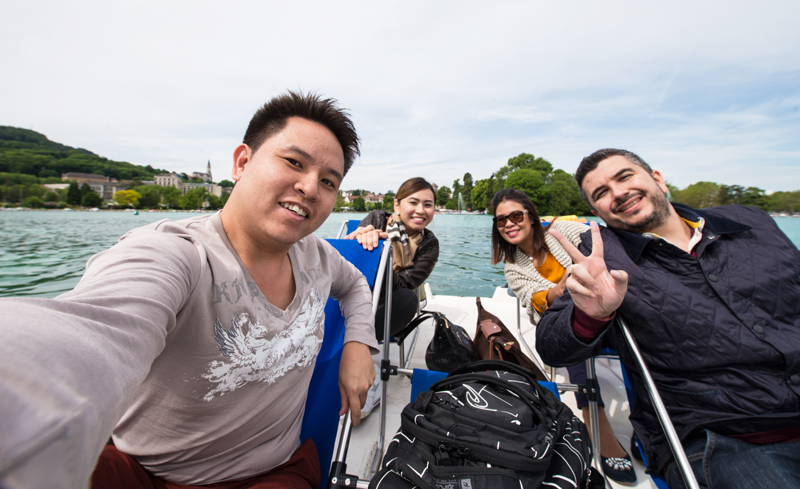 I rented a pedal boat to see the view around this lake.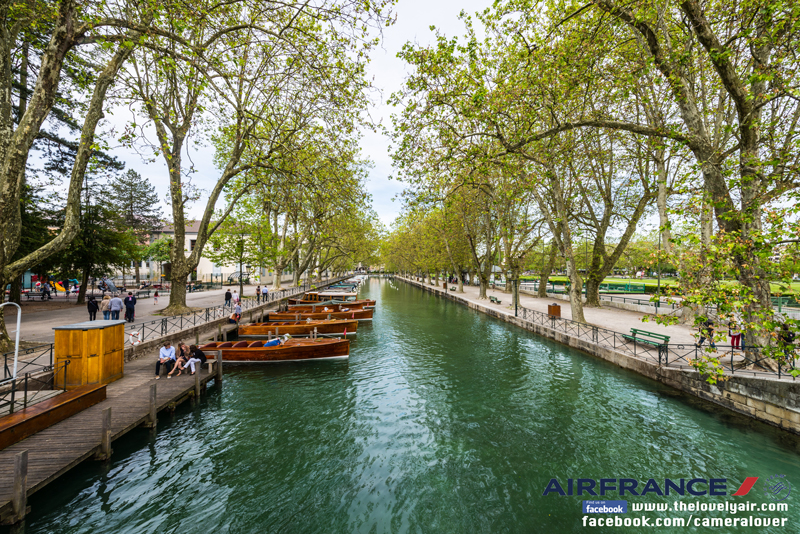 Annecy is the most famous city of tourism in Rhone-Alpes. It is a traditional city which lies on the lake. There are many small canals in the city. So, it is known as The Venice of Savoie. Annecy is the largest city of Haute-Savoie department in southeastern France. Its location is close to Switzerland and Italy.
In this trip, My friend, Nat and George (her husband) were our guide. I am so thankful for their support.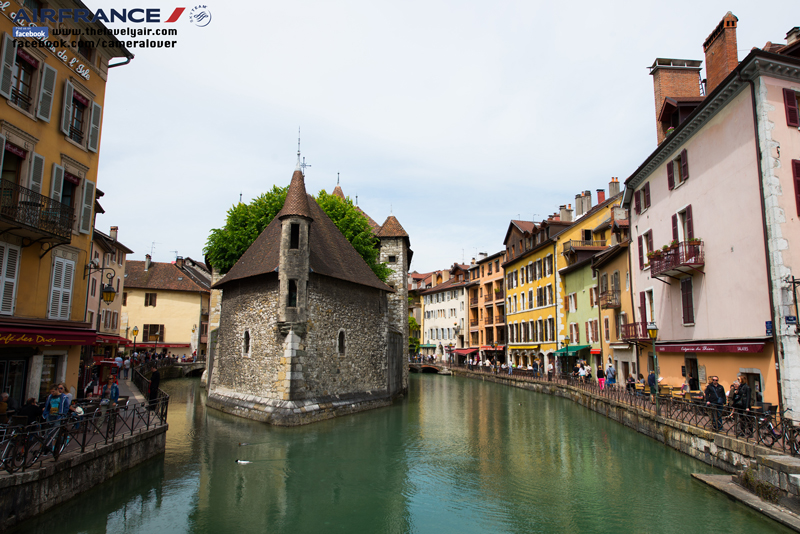 It is the one of city landmarks. This area is an ancient town and were used as a prison named "Palais de l'île".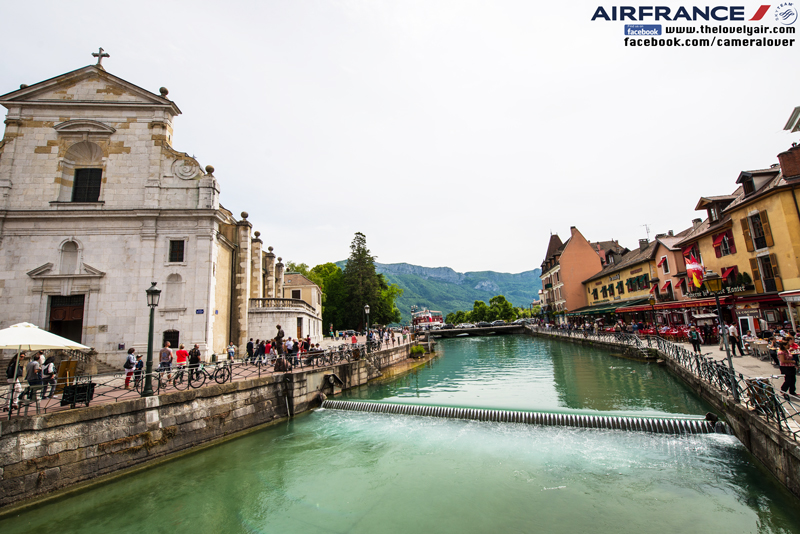 It is plenty of traditions and magnificent nature in Annecy.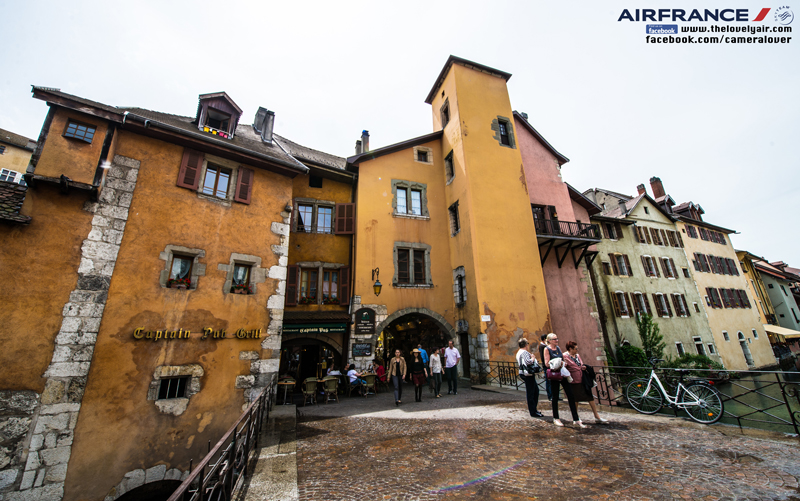 The city is very charming and unique.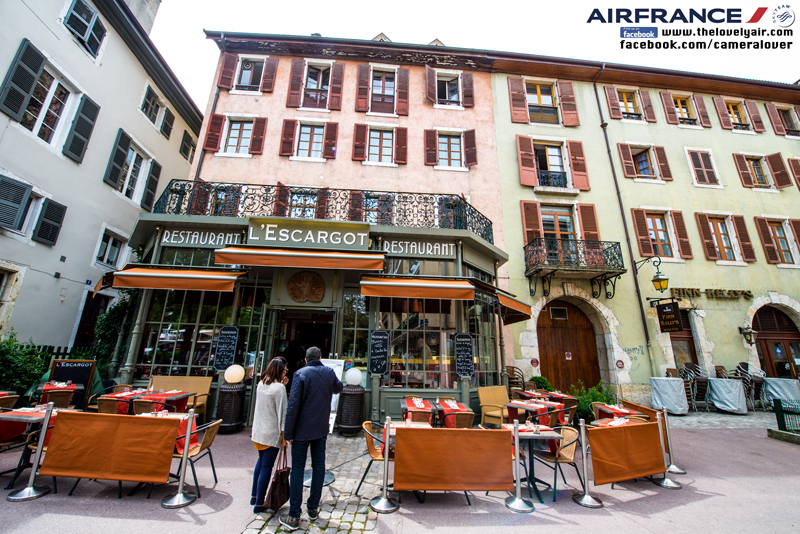 After finishing sightseeing in Annecy, let's have lunch at L'Escargot which means snails. The famous appetiser in France is snails. Don't forget to try this menu!!.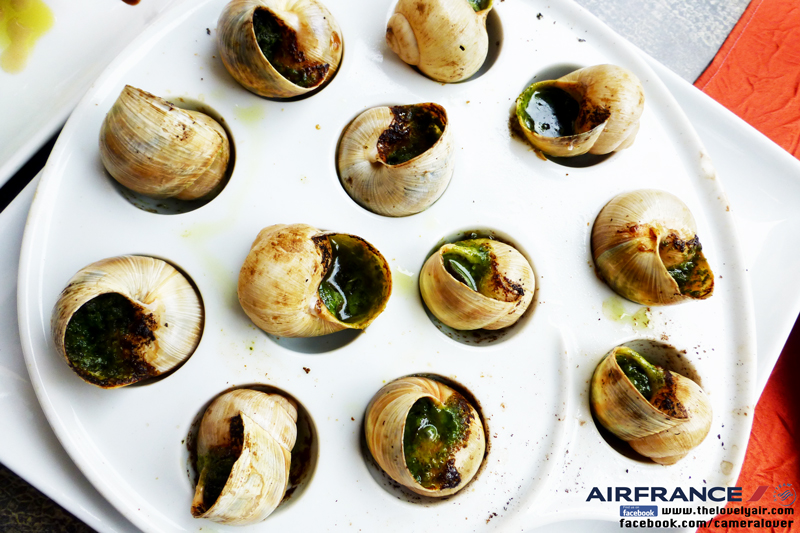 This is Escargot. It is yummy and I like it.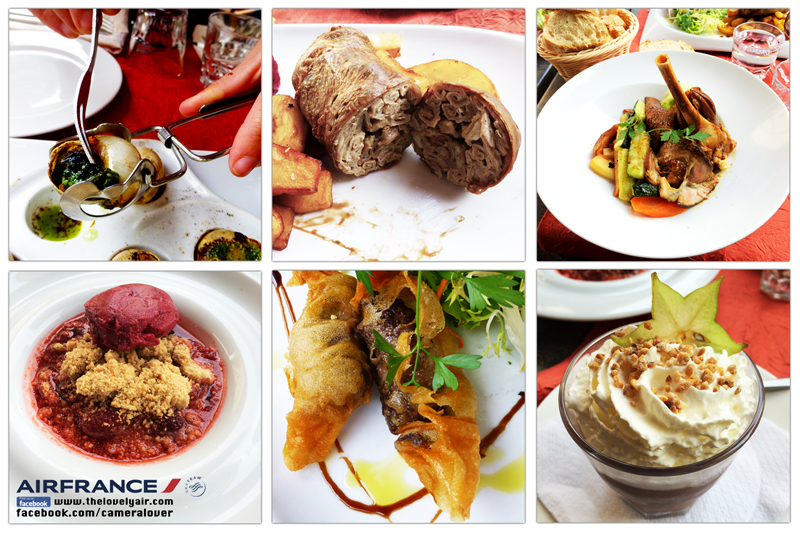 Overall, food is delicious but there is some menu that I don't recommend which is a sausage dish (Cell no. 2 in the picture above). It is raw and stink. I think that Thai people might not be familiar with this taste for sure. So, don't order it.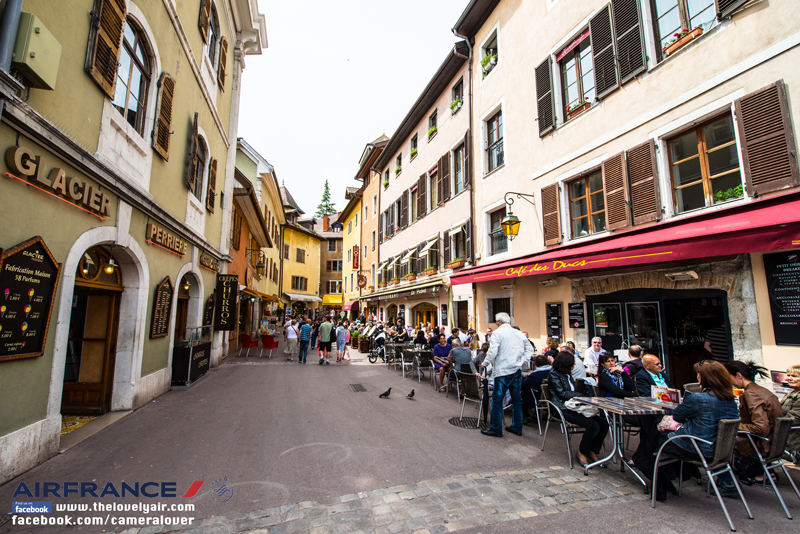 There are many restaurant and souvenir shops in Annecy.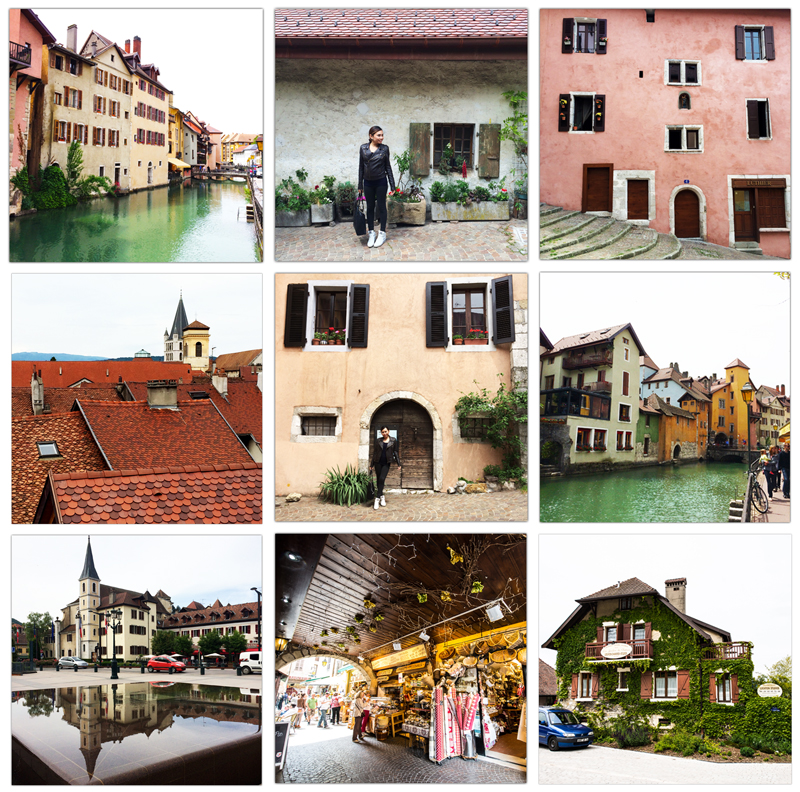 After having lunch, I took a walk in Annecy. I really loved its traditional style on buildings. If I have a chance, I will come back here again for sure.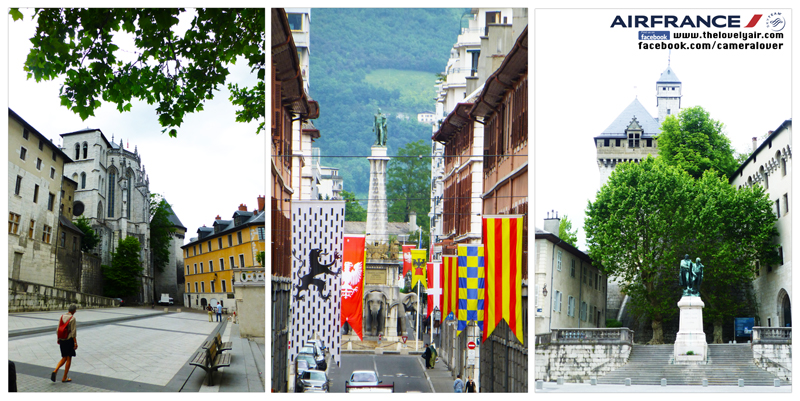 Another beautiful city in France is Chambéry. It was an old capital of Savoie. This is a beautiful city because of its architecture.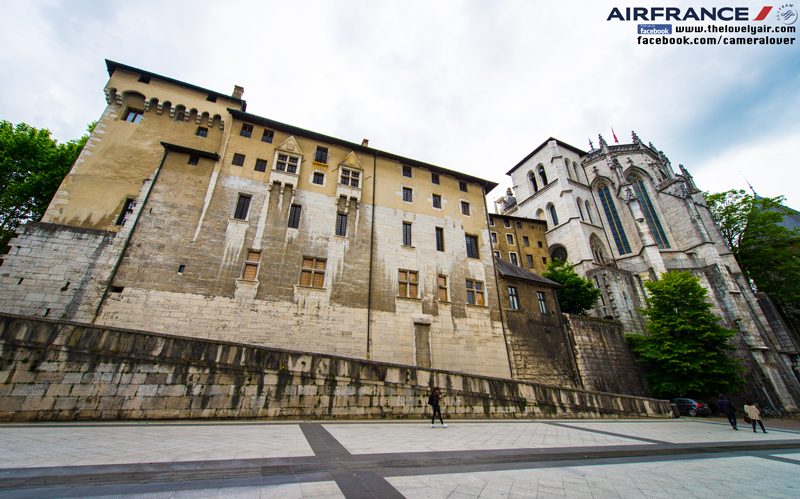 The landmark is Château de Chambéry which is castle of the Dukes of Savoie established in 11st century.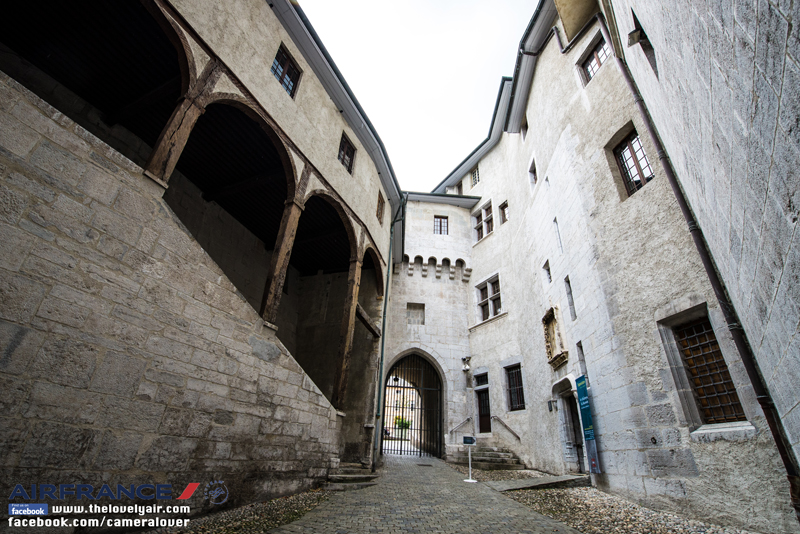 Chambéry is a historical city that has great stories and correlation with Italy. In 1861, it became a part of France.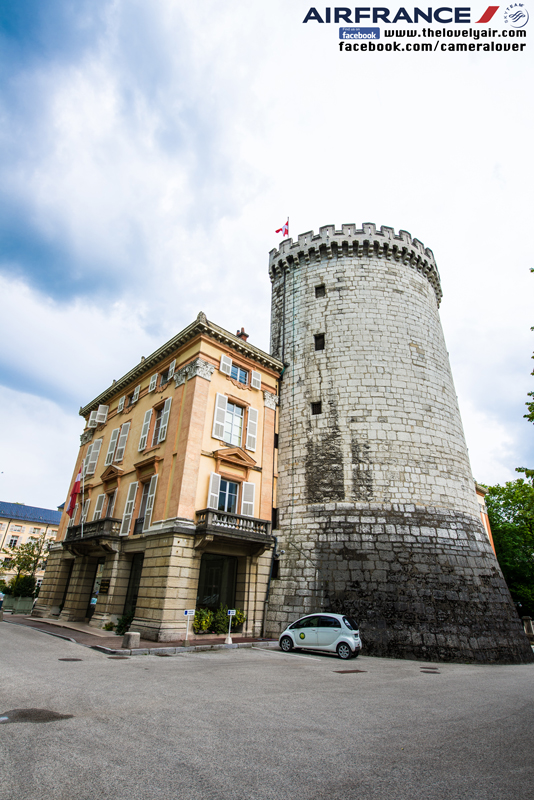 The Semi-Circular Tower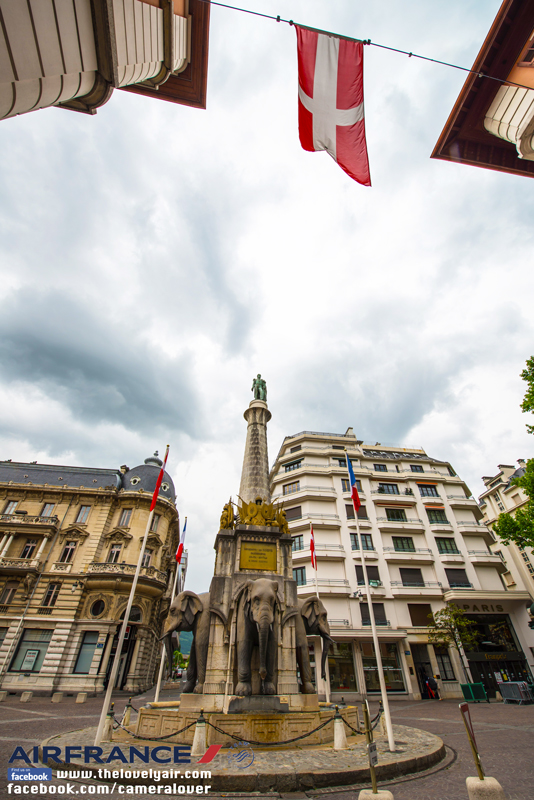 Elephants Fountain is the one of famous place in Chambery established in 1838 to Benoit de Boigne as a monument to his glory. Elephants represented in the fountain are the same size of real elephants in the war.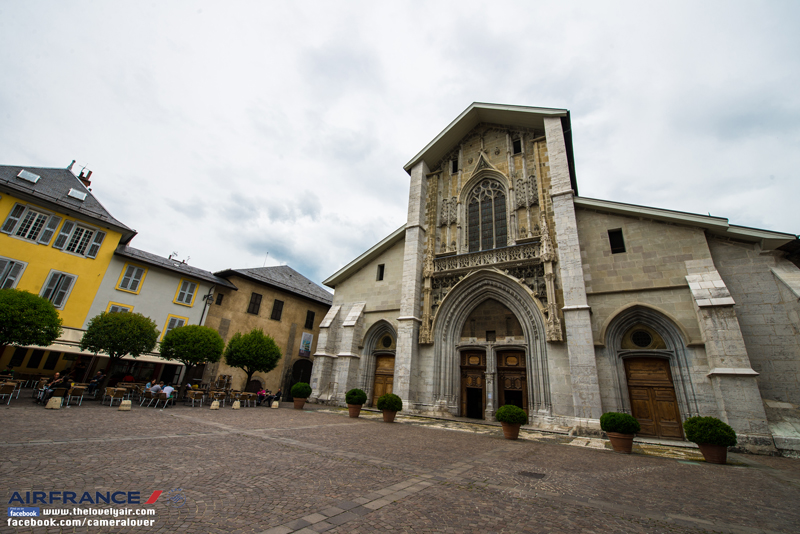 Chambéry Cathedral is catholic cathedral dedicated for Saint François de Sales in 1779.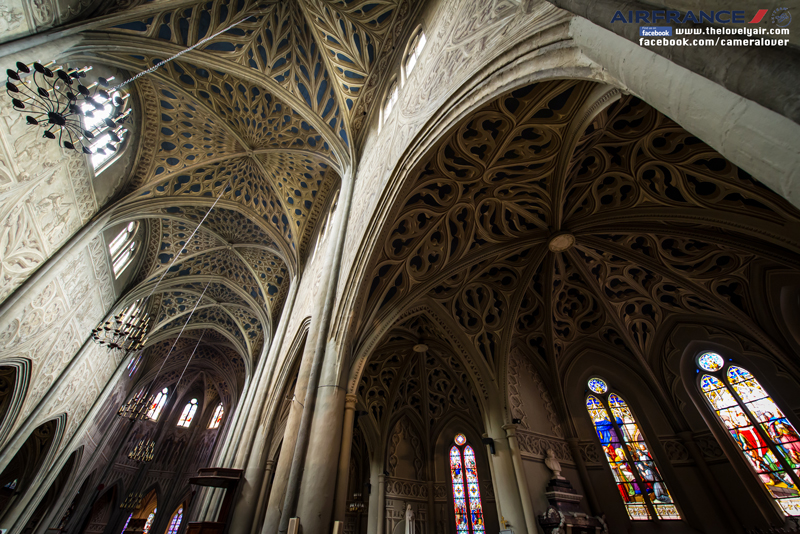 The cathedral is famous in mural painting in particular the paints on its wall.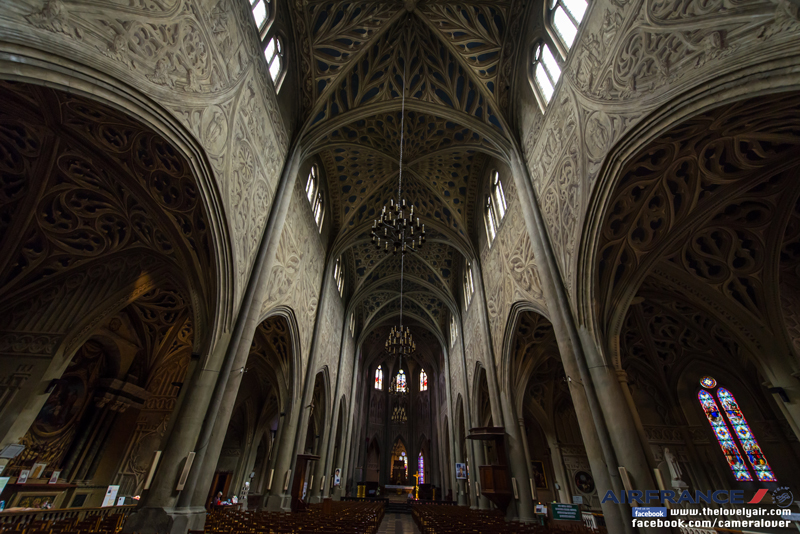 The mural painting was drew by Sevesi and Vicario.
So, this is all of my trip at Rhône-Alps. There are many beautiful places in this region.
Let me finish the 1st part here and To be continued … other trips soon.