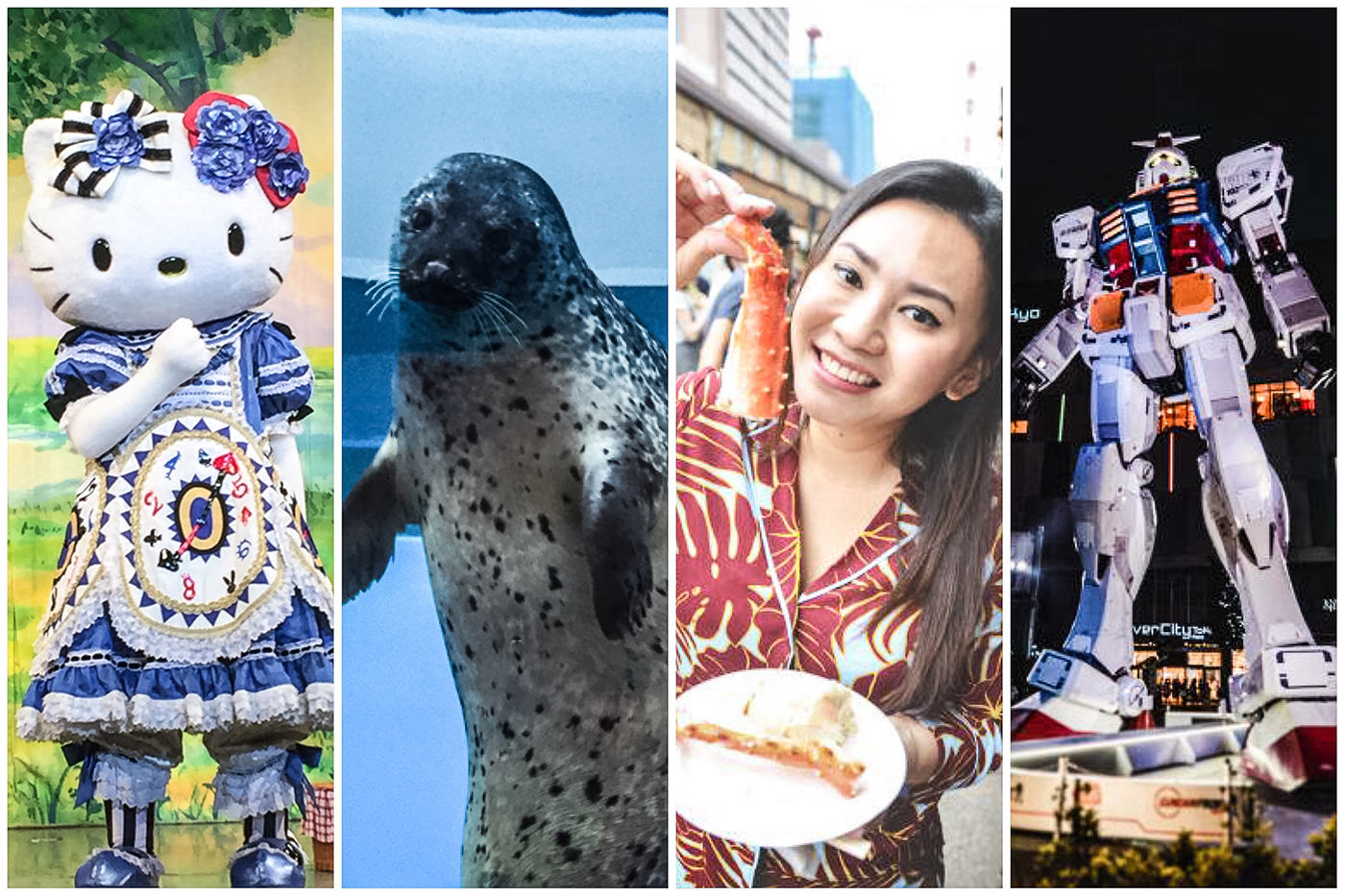 5 Days In Tokyo & Yokohama : Kabukicho-Palette Town-Yokohama Hakkejima Sea Paradise-Sanrio Puroland
Hello everyone, It's time to travel again! I and my family went to Japan on its summer (June – July – August). Many people disagree to go to Japan on summer because it is too hot and they think that my family might not enjoy the trip due to the weather. Anyway, I went to Japan in this period because it was school holidays that my children could travel with me. The best thing of travelling to Japan on summer is that we had no need to carry coats or sweaters which waste the space of baggage. According to weather condition, some activities in Japan were quite the same as activities in Thailand. It was like taking a walk at Jatujak market, Siam or any walking streets. We will go to department stores if we are hot and don't want to walk along the street. However, it was not too hot in Japan as everyone thought. I think the weather in Thailand is hotter !!
(If you have a plan to go to Japan on summer, don't forget to bring an umbrella,hats and sun glasses.)
The itinerary
DAY 1: Narita Airport → Tokyo → Shopping at Shinjuku Station → Kabukicho
DAY 2: Tokyo → Tsukiji Fish Market → Legoland Discovery Centre → Palette Town, the highest Ferris wheel → Venus Fort department stores to go to the OUTLET → DiverCity Tokyo Plaza, to see Gundam models
DAY 3: Tokyo → Yokohama Hakkejima Sea Paradise (Aquarium museum) → Tokyo
DAY 4: Tokyo → Sanrio Puroland (Theme park) → Harajuku → The Shibuya Crossing
DAY 5: Tokyo → Shinjuku → Narita Airport → Bangkok
My flight was operated by AirAsia. There were 3 members in this trip including I, my husband and my daughter (The youngest daughter did not come with us. We asked grandma to take care her.) We booked an economy class with hot seats and extra leg-room. Our daughter is 2 years old so that it was her first time to take a long flight. Normally, she took a short flight taking 2 -3 hours but this time it took 6 hours. Overall, I thought it was fine for us although there was some troubles at the initial state. My daughter slept on me because she was not familiar with a sleep on the plane. Don't Worry, I could handle it!!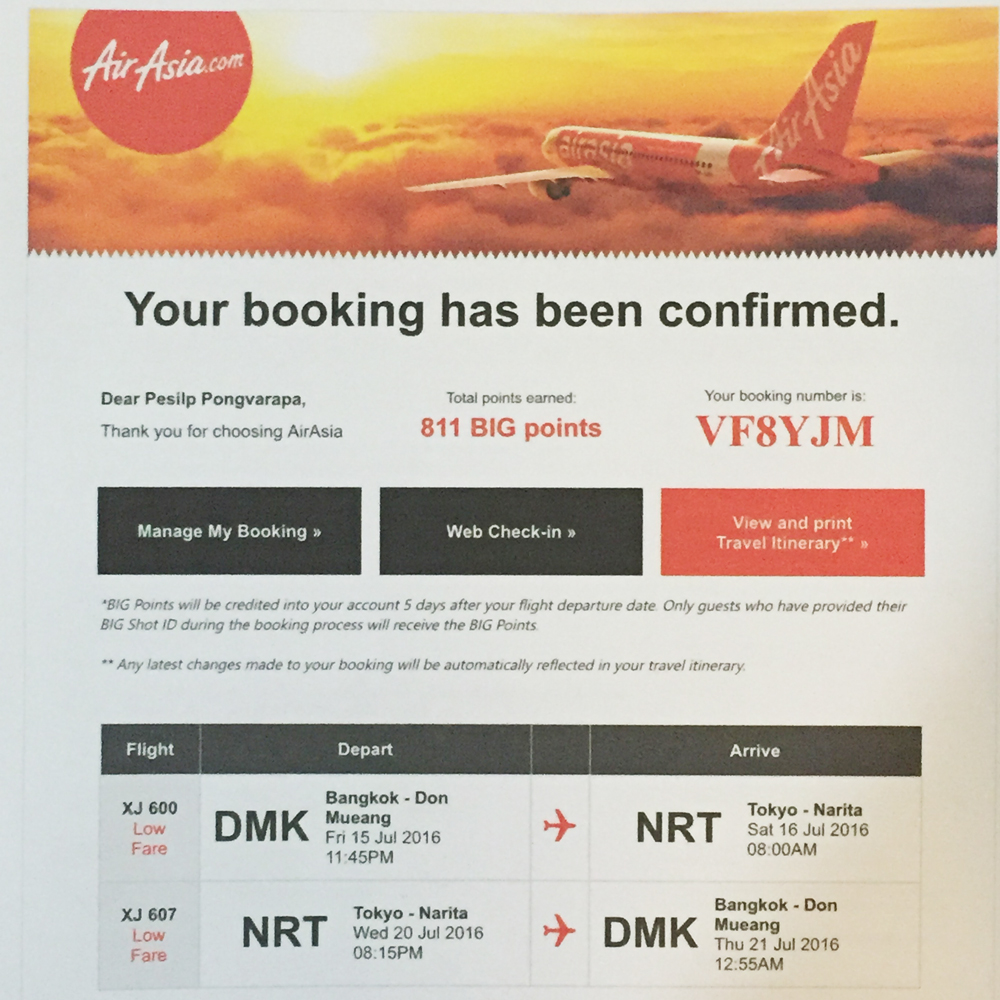 Our booking flight for departure and arrival flight from Donmueang Airport.
My preparation for this trip was set as a normal trip such as snacks, water, milk and baby matter for my daughter. Nevertheless, it was more special than other trips because we took a long flight and slept on the plane. I took neck pillow for baby, blanket and scarf for my daughter. I dressed my daughter with fine cotton and avoided tight clothes. She took a sweater, long pants and socks. I also brought jacket for her because the weather in aircraft was a little bit cold. For further information regarding the preparation for the journey, I recommend you to read through this link http://goo.gl/oPDzb0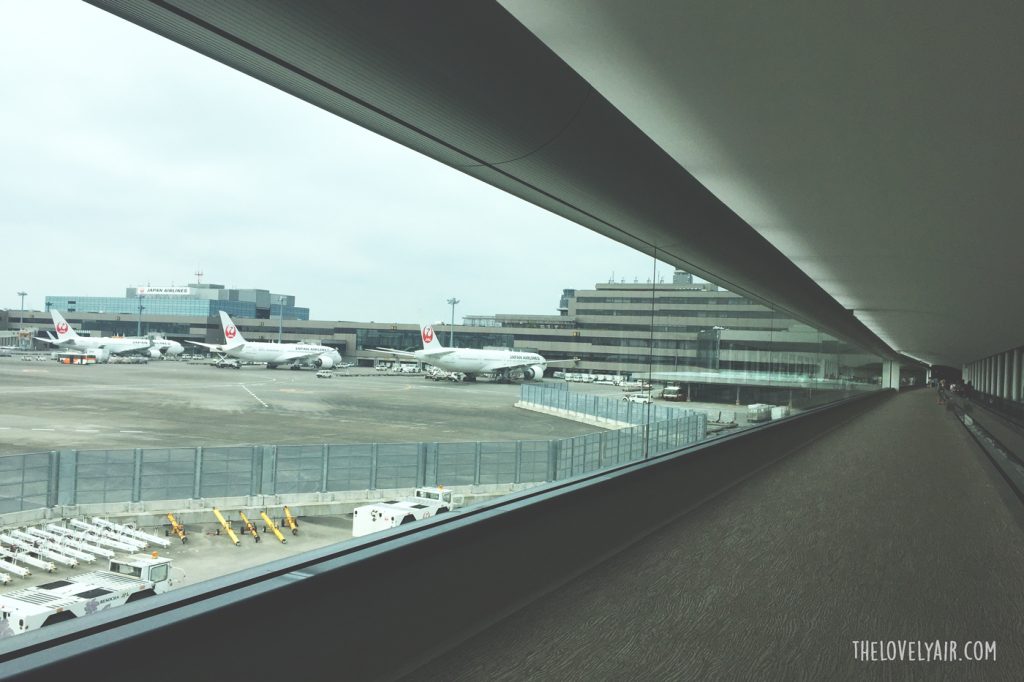 Arrived at Narita Airport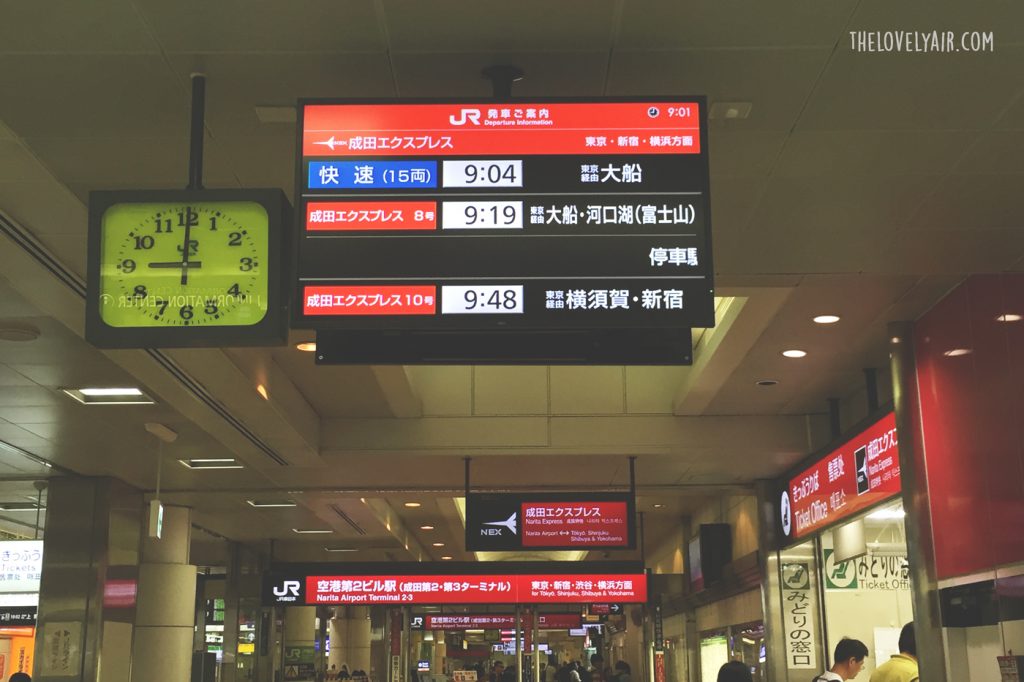 Bought a ticker to go to Tokyo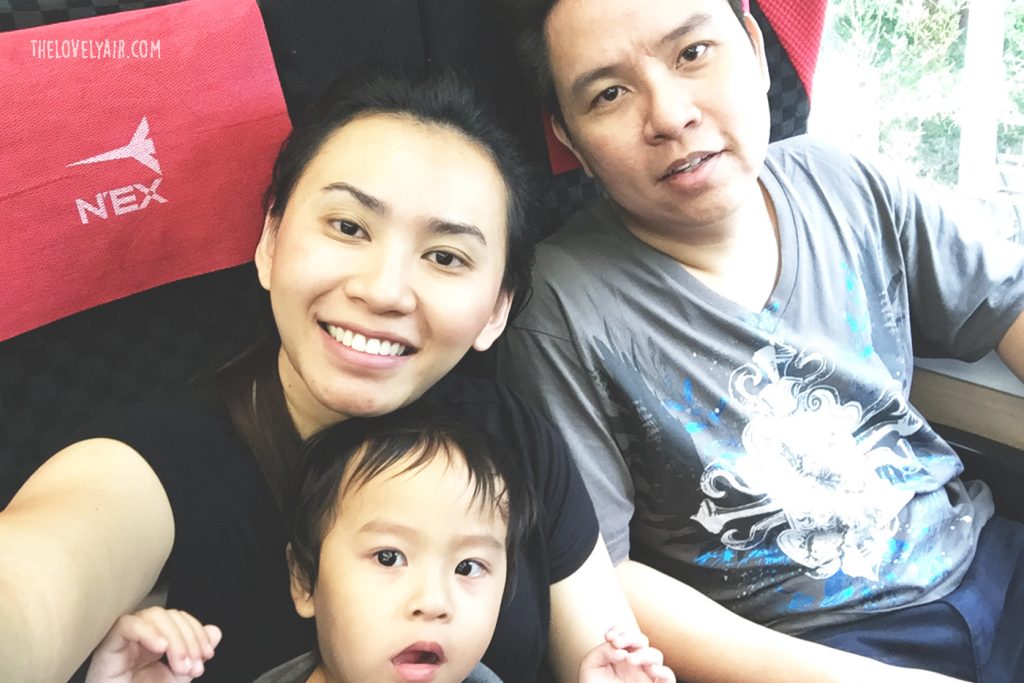 Throughout this trip, I booked hotel at Tokyo for 5 days. When we arrived at Narita Airport, we took a train to go to Tokyo. We dropped in the hotel and planned for our journey. There was no fixed plan for travelling because I just wanted to feel free for travelling. As you see, we looked so exhausted from the flight in the picture above.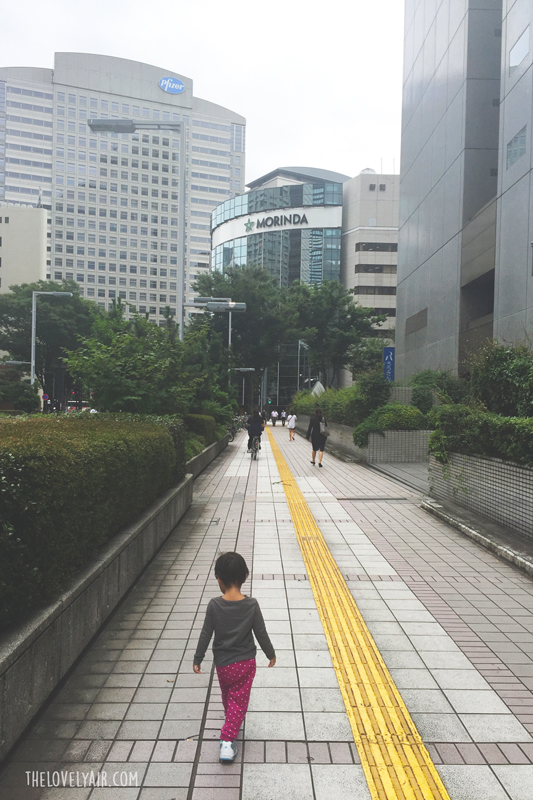 The weather was good in Tokyo. It was cloudy here but it was no rain.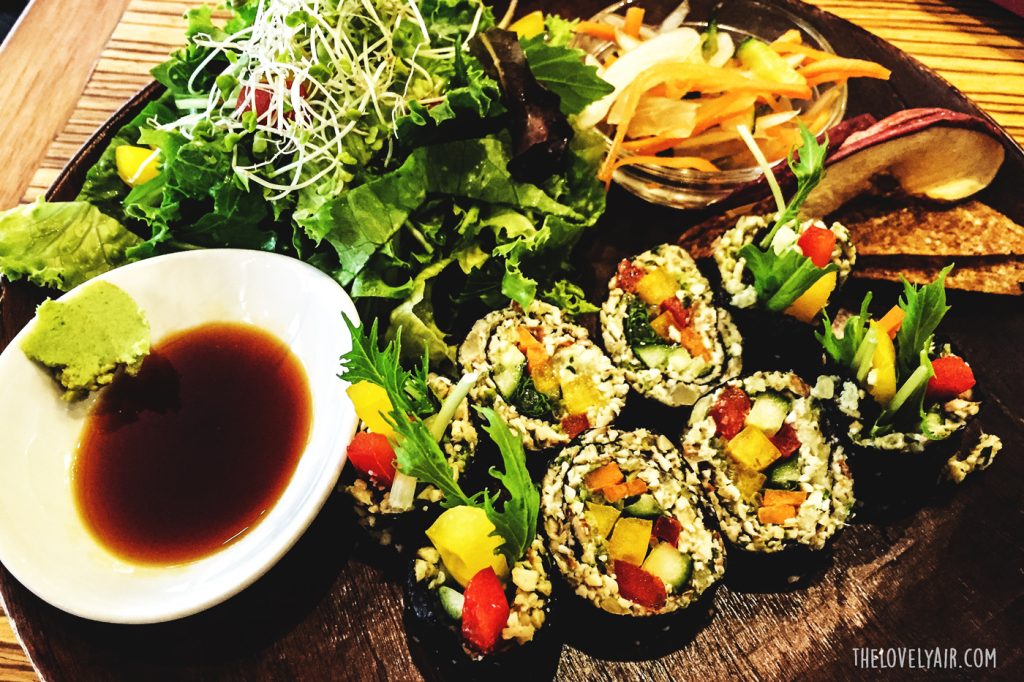 We started the day with a light meal while we were waiting for check-in process at hotel. It is café near the hotel named "Tahisian Noni Café". Most of menus are healthy food. This sushi dish was also a healthy food as it's called "Raw Food". It was made by fresh fruits, vegetables and seedling. All dishes didn't cook by adding any flour or sugar. These cooked with 46 degrees Celsius in order to keep nutrients, vitamins and minerals. Furthermore, ingredients did not contain any chemicals as well. As someone said that we will be healthier if we eat this kind of food. So, let's eat it!! The taste of my dish was more delicious than my expectation. A chef made it perfect. Personally, I like to eat vegetable. So, this dish was brilliant. If you will travel around here, don't forget to try it.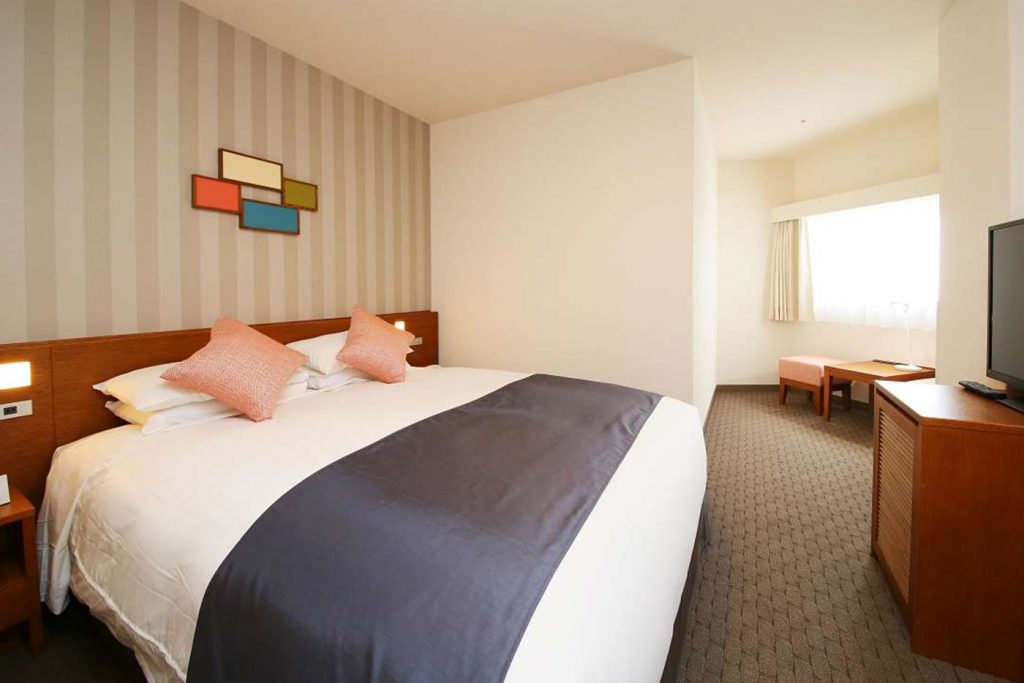 It's time to check-in at Shinjuku Washington Hotel. Its room was good. Although it was a small room, I and my family felt comfortable during staying here. The size of hotel room was not a big problem because we spent more time for travelling rather than staying at hotel. There are many restaurants in the hotel and it also has FamilyMart, a Japanese convenient store. Another advantage was the location of the hotel which is near the train station. So, it was a good idea to stay here.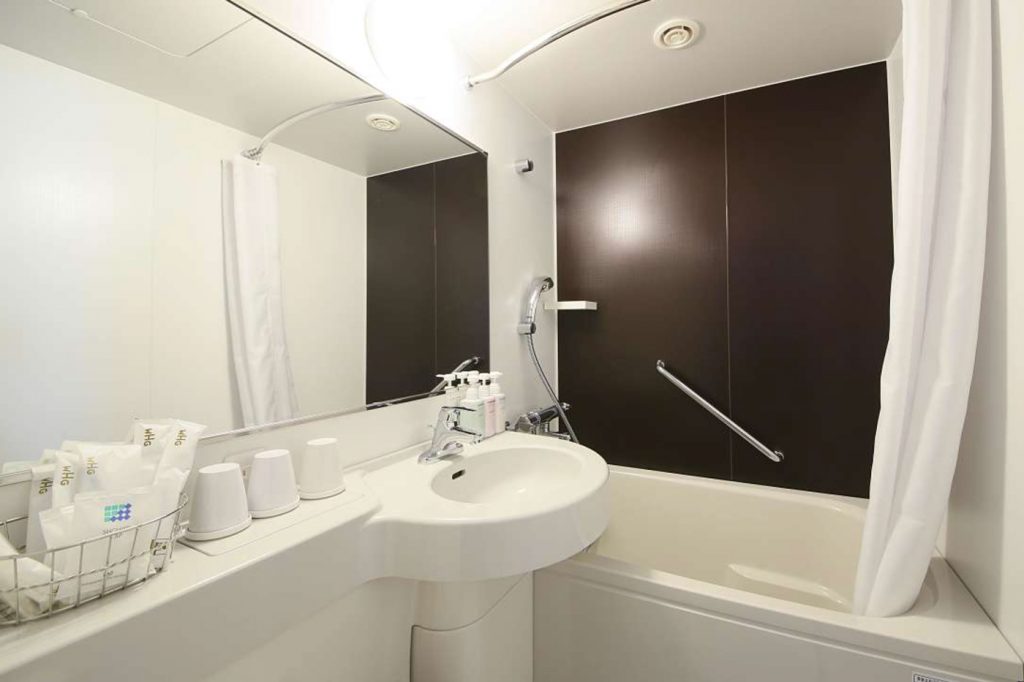 There are many facilities in the room including an air purifier, hair dryer and soap, shampoo, conditioner, foam in bathroom. The brand of all facilities is SHISEIDO. We booked the room via Agoda website with the price per night at 5,460 Baht.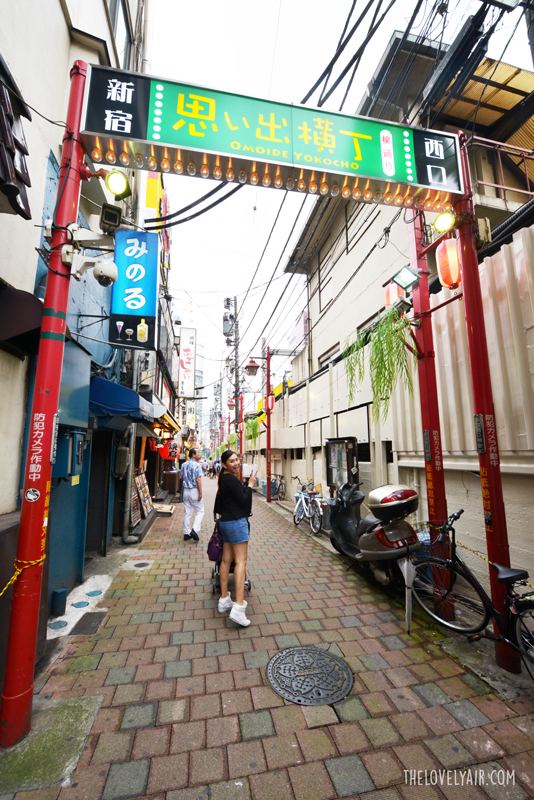 After finishing check-in, we took a bath and dressed new clothes and took a rest for a while. Ar…Honestly, we took a nap for a long time as it was a time for dinner when we woke up. We took a walk to Shinjuku Station or Shinjuku area. Then, we met Yakiniku areas (BBQ Areas). It made us starving due to a delicious smell of food in this area. We walked for a while to find a restaurant for our dinner. My hair was plenty of a smell of food. I would take a shower immediately when I arrived the hotel.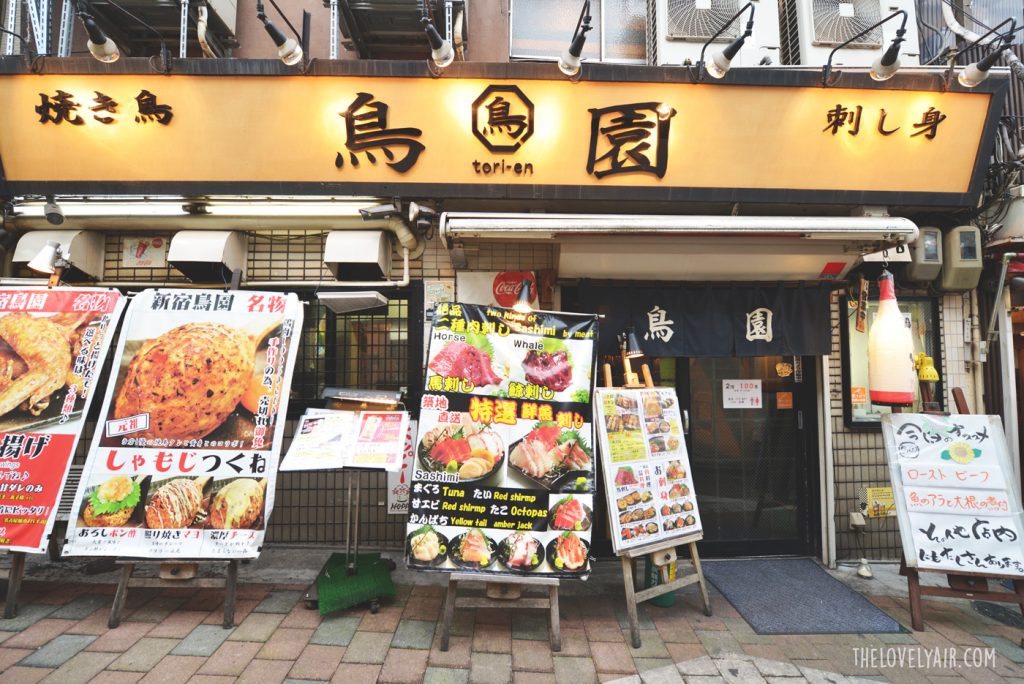 There are many restaurants in this area. As in the picture above, this restaurant offered sashimi which were made by raw horse meat and whale. Personally, I ignored this menu. If you have ever tried it, let share your experience through the comment.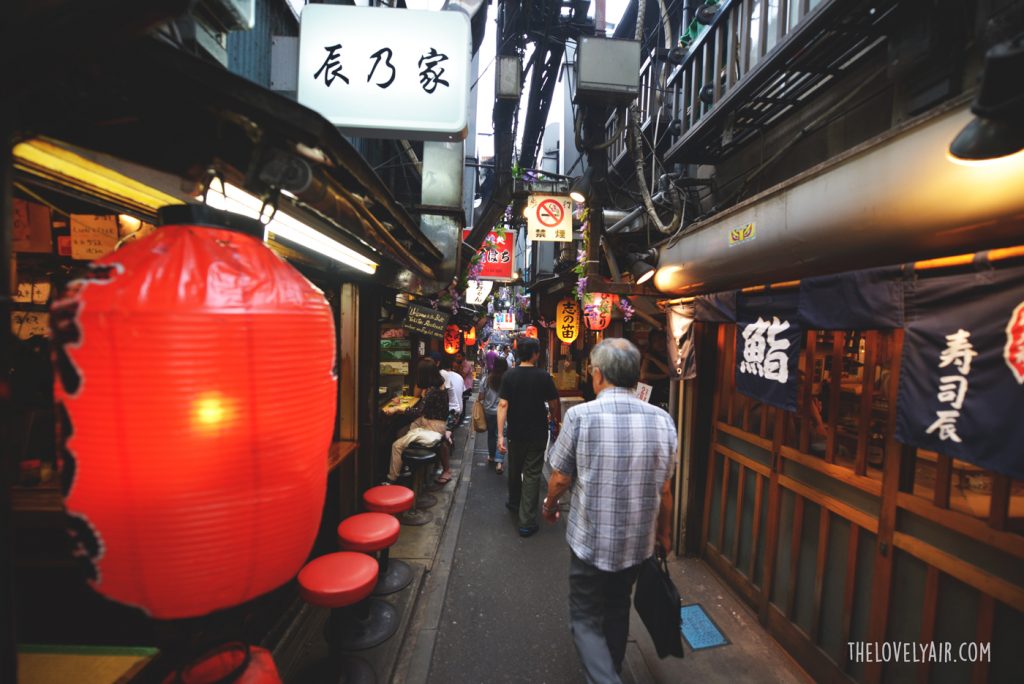 Opps!!! This lane is plenty of bars.
If we hadn't take a daughter with us, we would visit some restaurant for drinking and eating BBQ.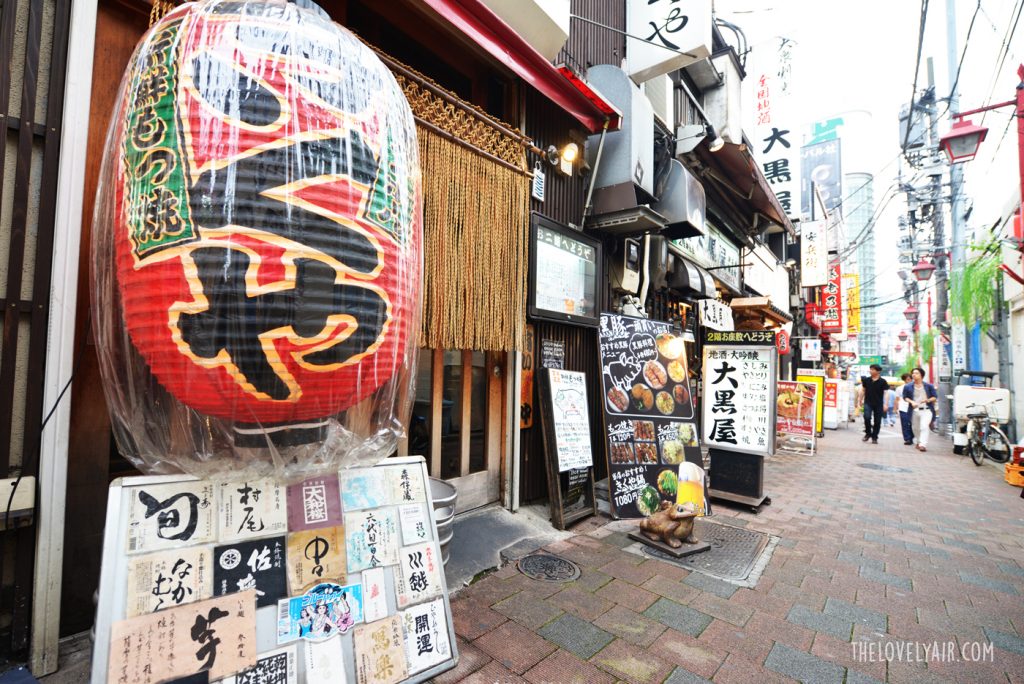 There are many shops here but I chose this one in the picture above.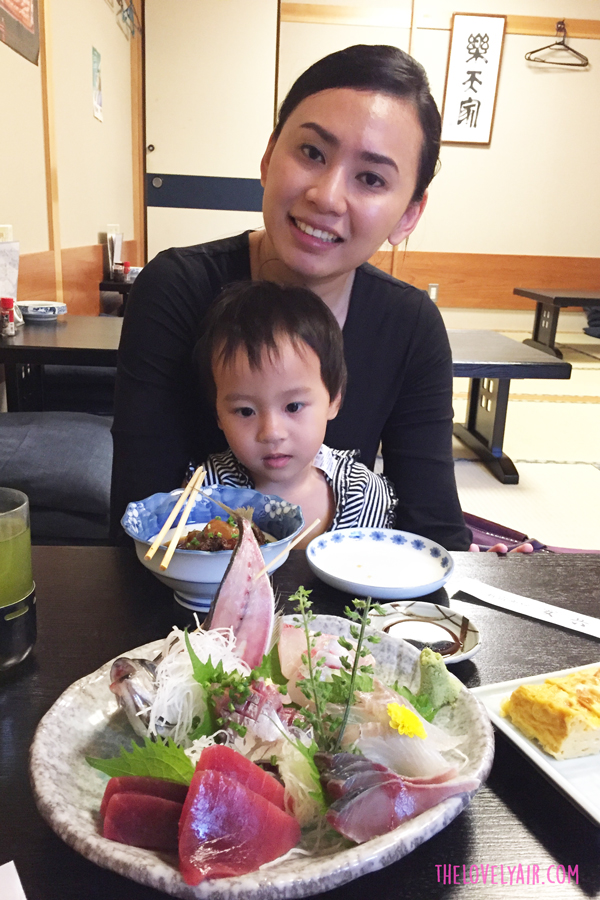 The first dinner included many sashimi. My daughter was surprised and she asked about a fish on the dish all the time.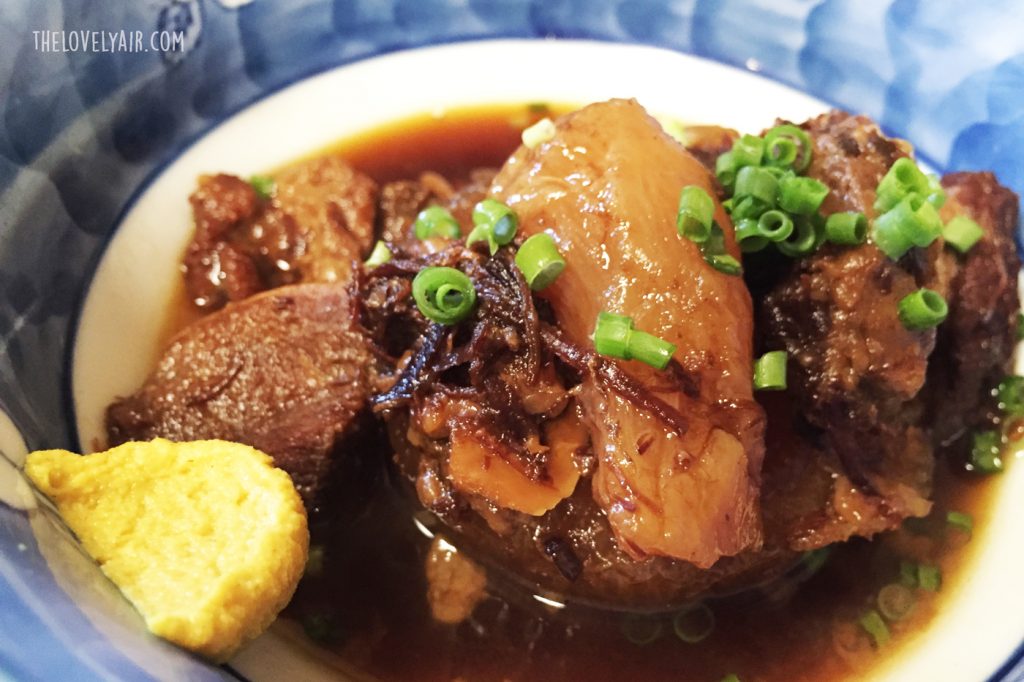 We got a steamed beef dish and it was so delicious.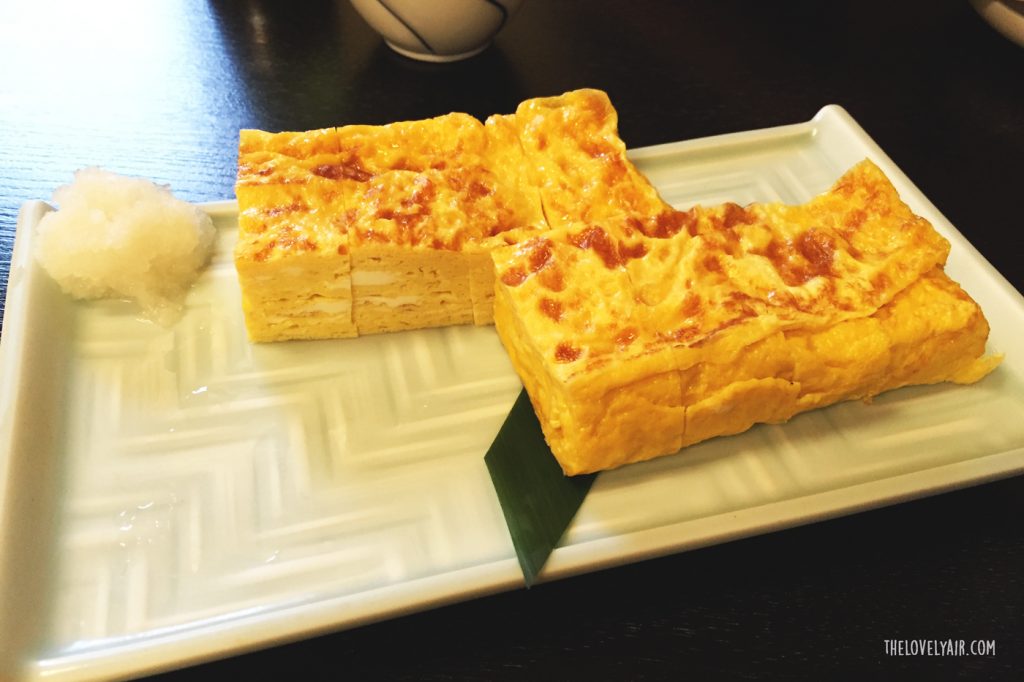 Japanese sweet omelette is my husband's favourite dish. Then, we didn't hesitate to order it. In addition, we ordered Japanese fried chicken (Karake). We didn't take any photo because we forgot it!! Overall, it was tasty.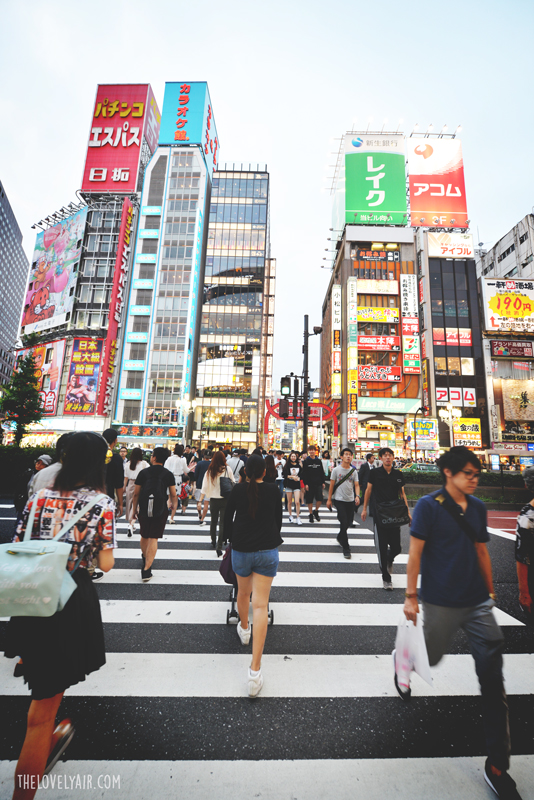 After finishing dinner, we took a walk for a while. I recommend parents who have a little baby, please bring a baby carriage because it is very useful in Japan. Train stations provide an elevator and everywhere has a convenient path for baby carriage. Moreover, Japanese trains provide a space for baby and disabled carriage on the train.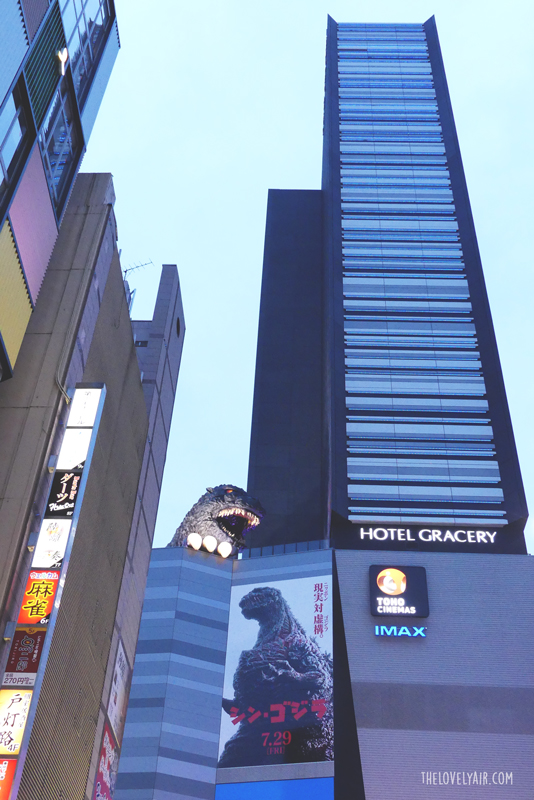 We walked to Central Road at Kabukicho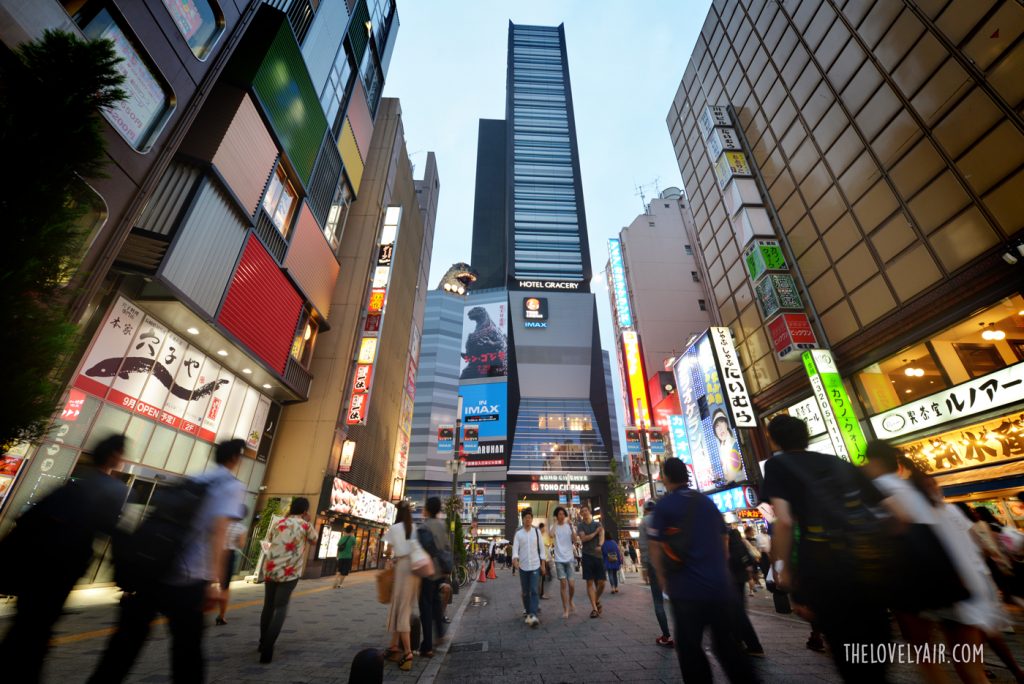 The remarkable point of this area is Gozilla's head on the building. As you see, there are many clubs and bars here.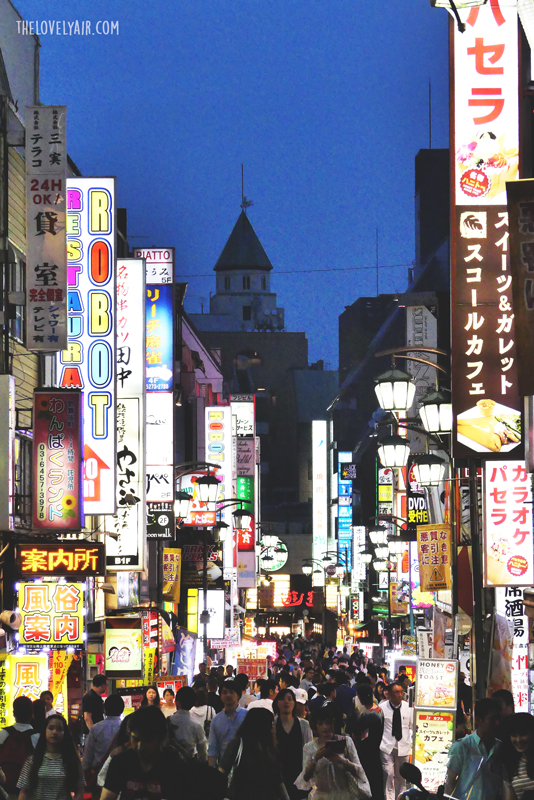 It was crowded here.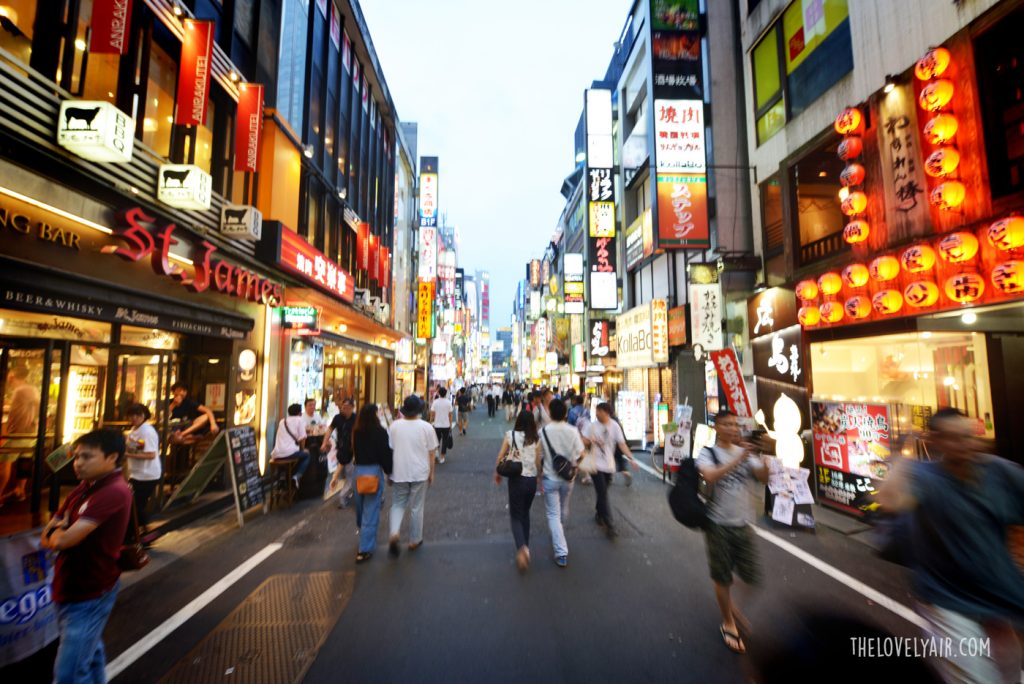 As far as I know, there are several shopping mall, fashion stores, outlets, second hand shops,
restaurants and clubs in the area.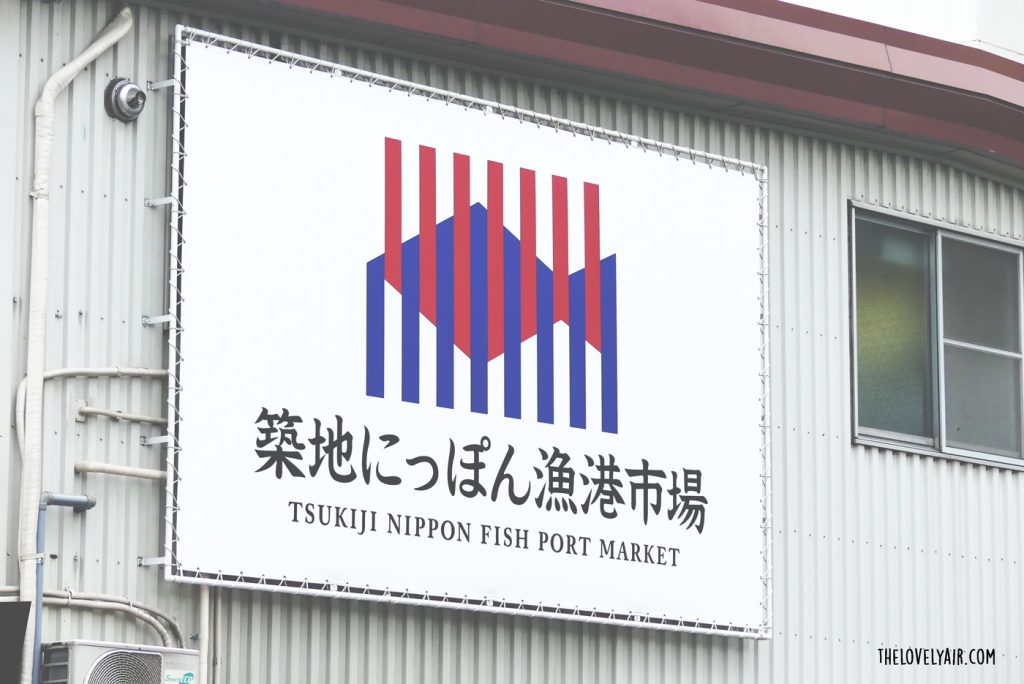 Day 2 in Tokyo, we went to Tsukiji Fish Market. I had an intention to visit this market because I love to eat Japanese food, especially raw fish and sushi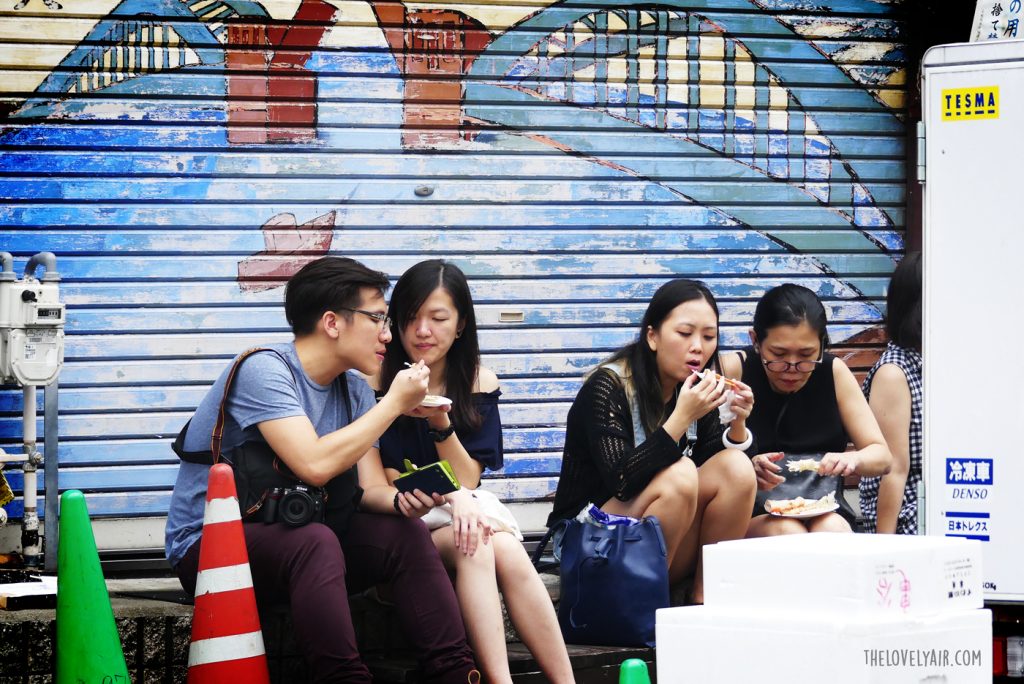 As I read through many reviews, they said that travellers should go to this market in an early morning. However, I did not mind about the time. So, I woke up late. When I arrived the market, there were many people here and several restaurants still opened.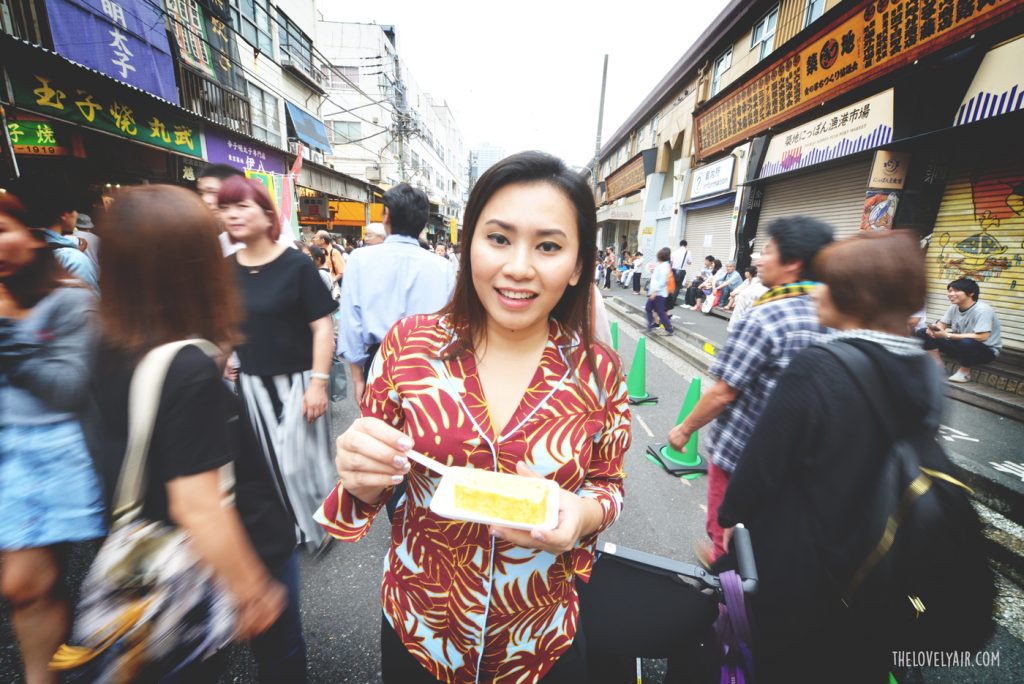 The first thing that I found was Japanese sweet omelet. Although there were many queues, it was faster than my expectation to take the omelet. The taste of omelet was so delicious. Brilliant!!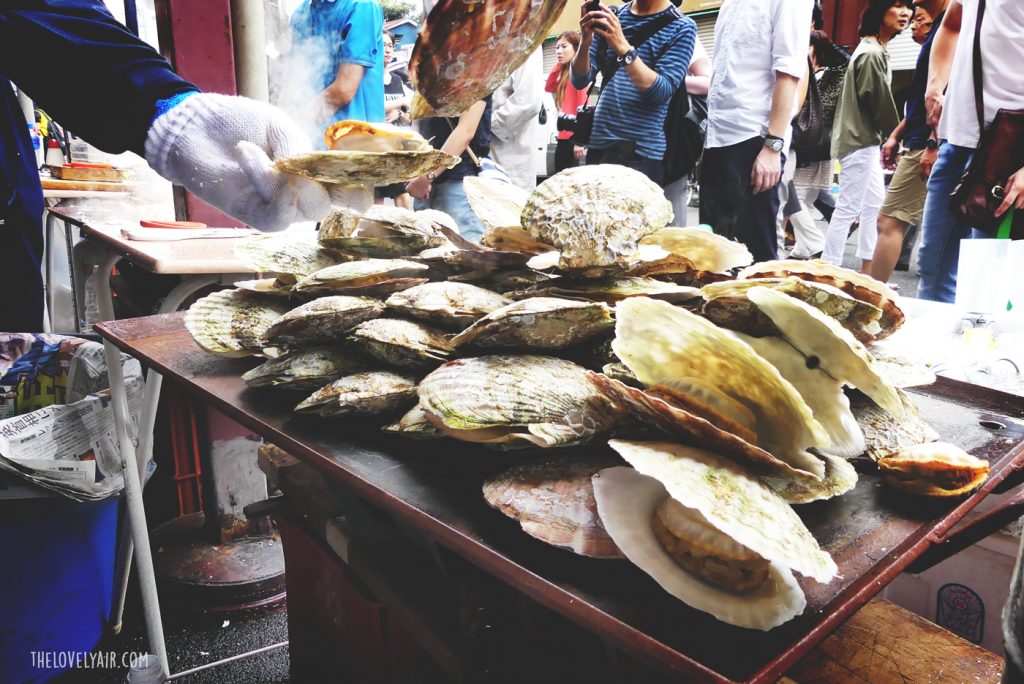 The huge shell!!!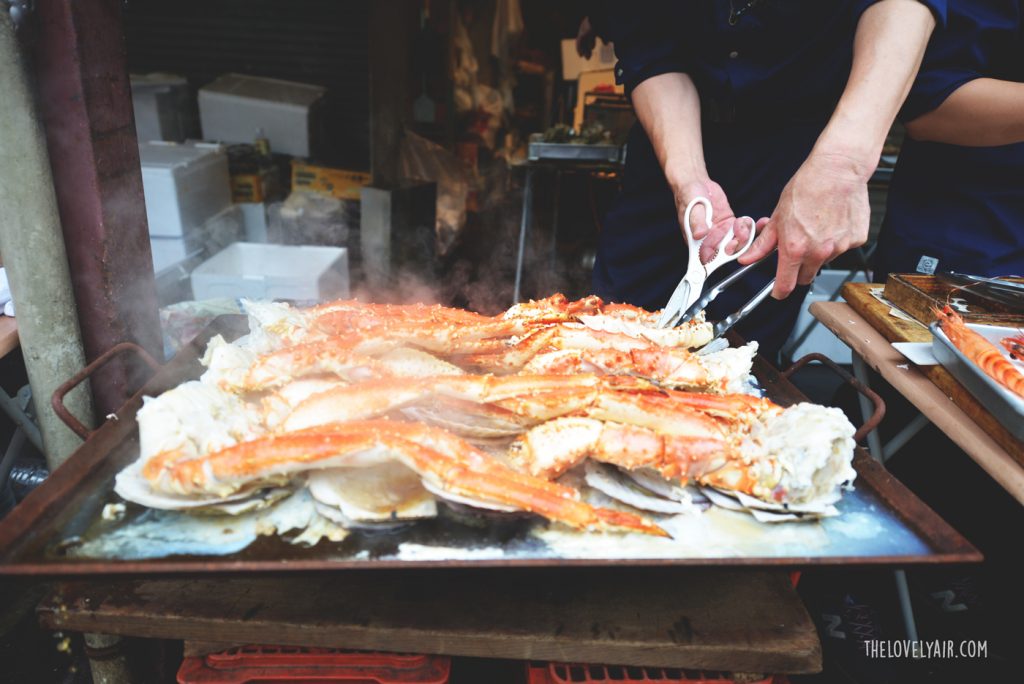 The big crab legs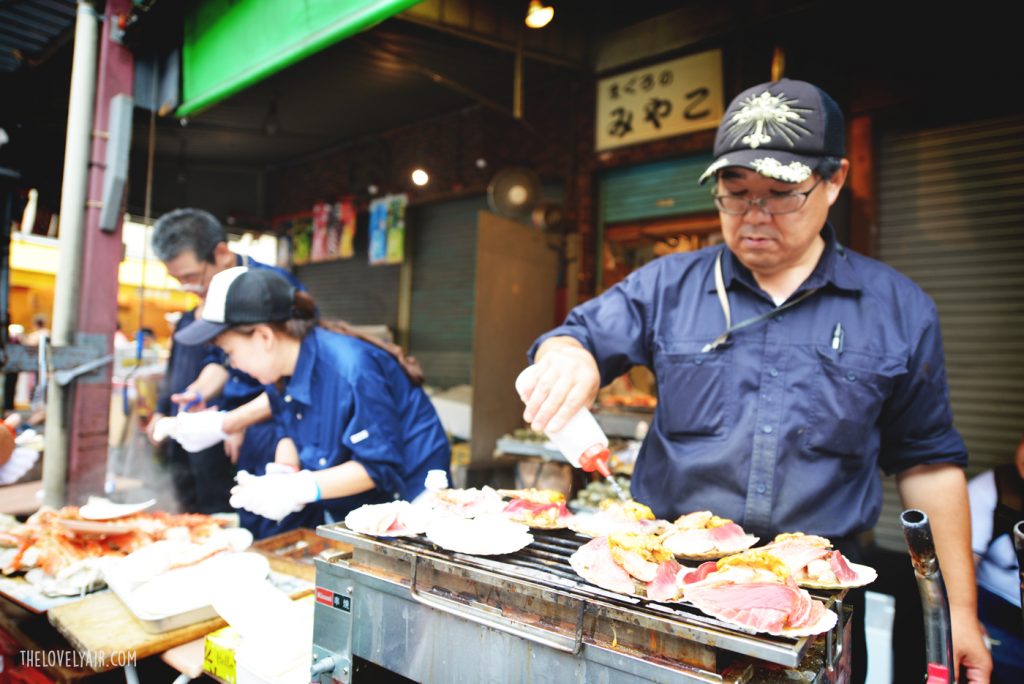 Everything here were very attractive.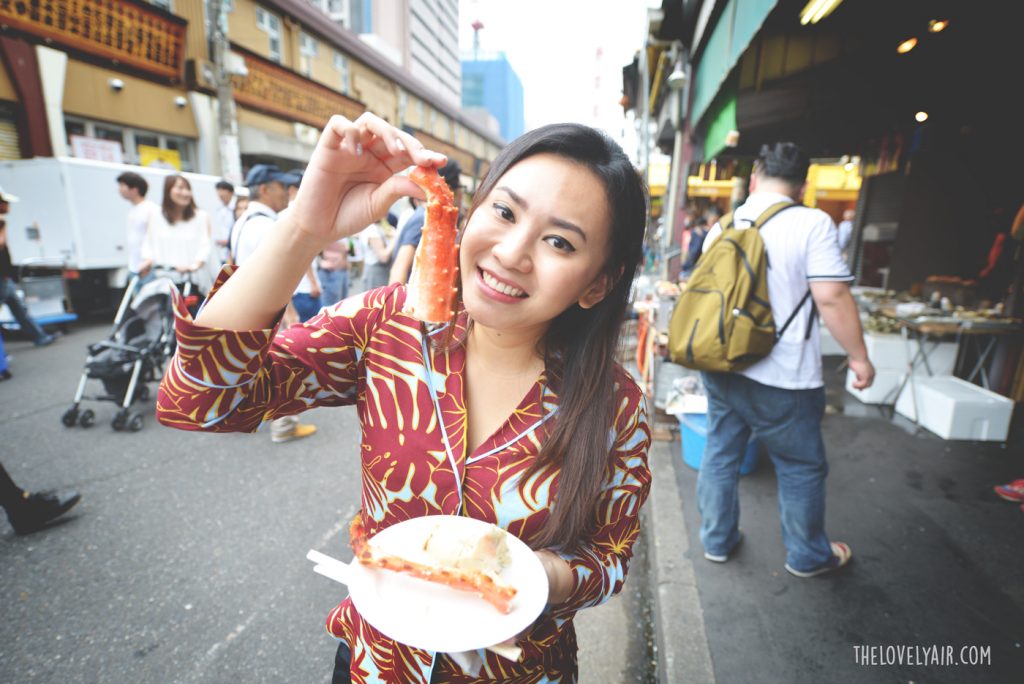 This big crab legs were 1,500 Yen. It was very cheap and good quality. I and my daughter were greatly happy!!!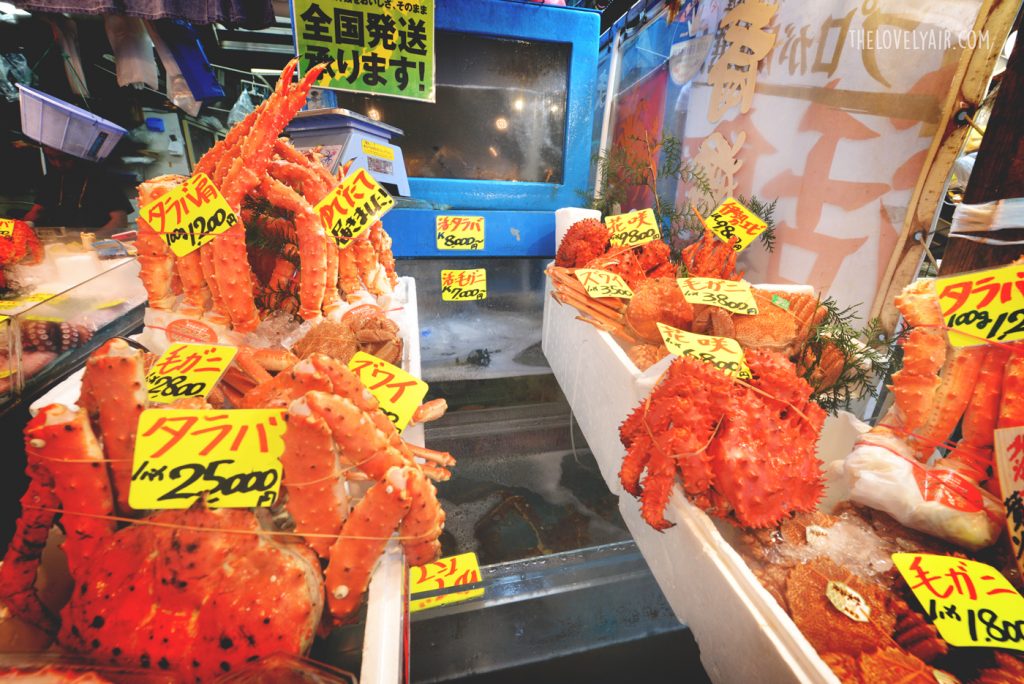 The price here was cheaper than the price in Thailand, LOL.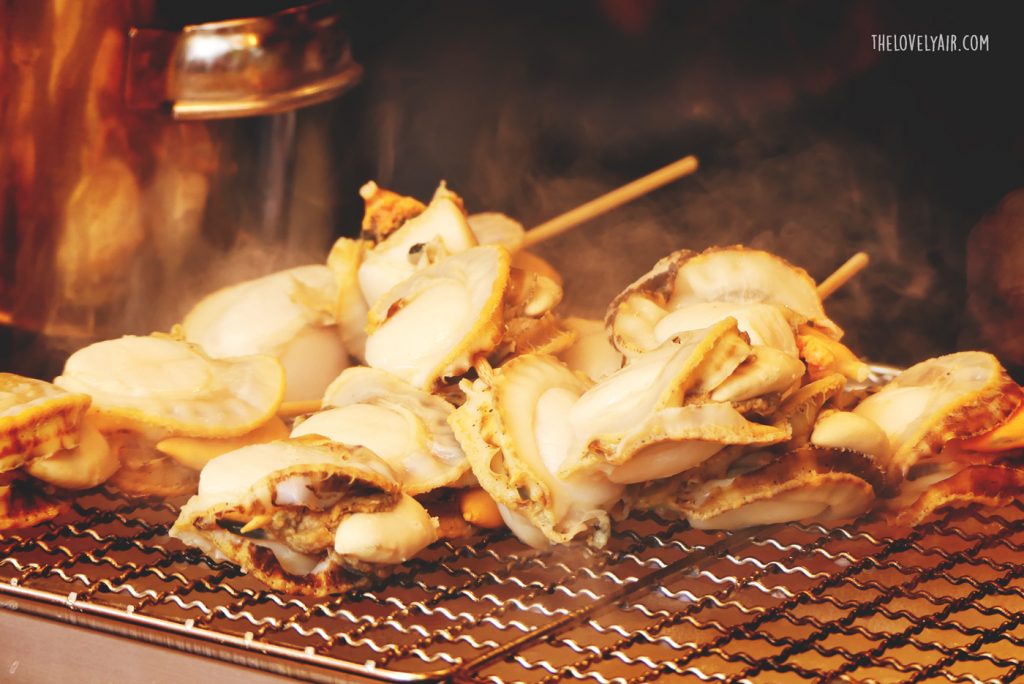 I recommend you that you should not eat anything before walking to this area because you should prepare your belly to try all of these menus.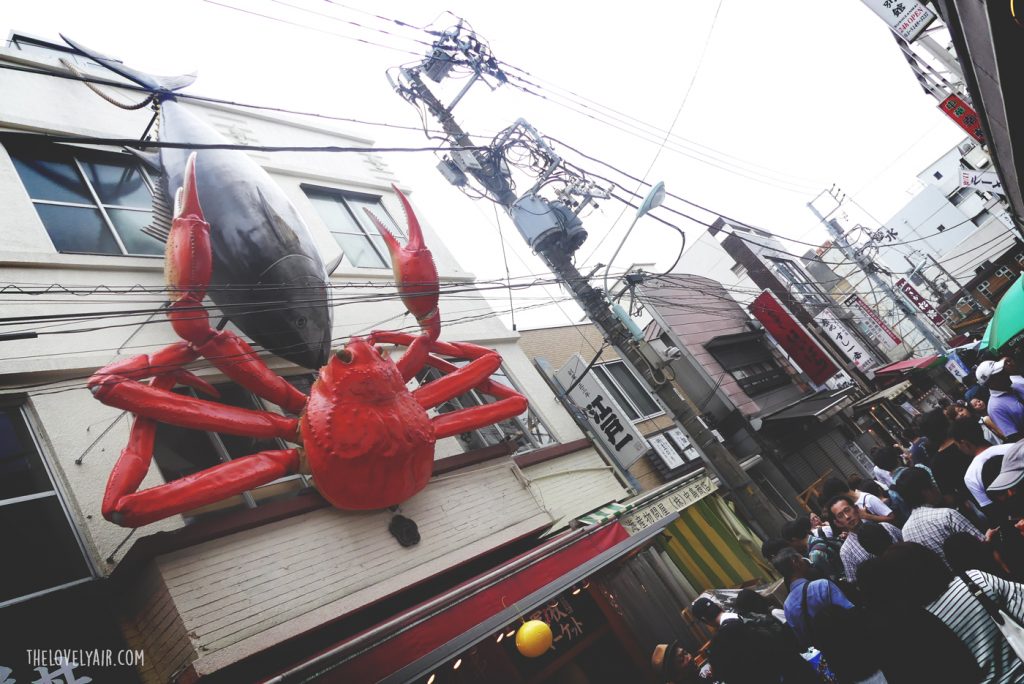 I could eat everything in the market but I was full already.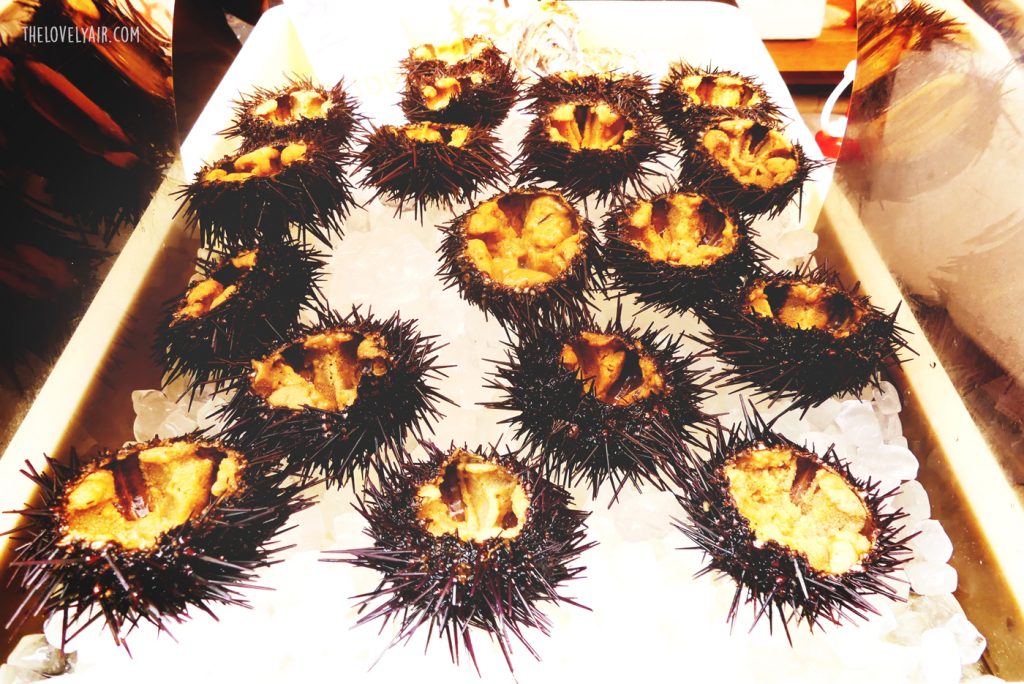 The tasty sea urchin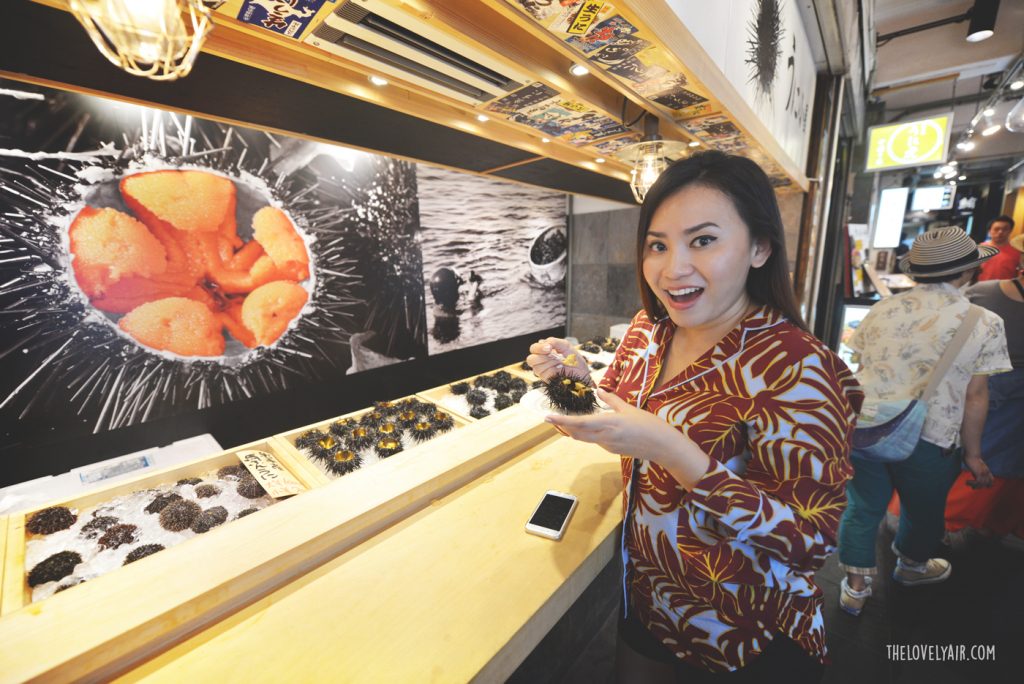 I took many sea urchins…. It made me really happy when I ate it.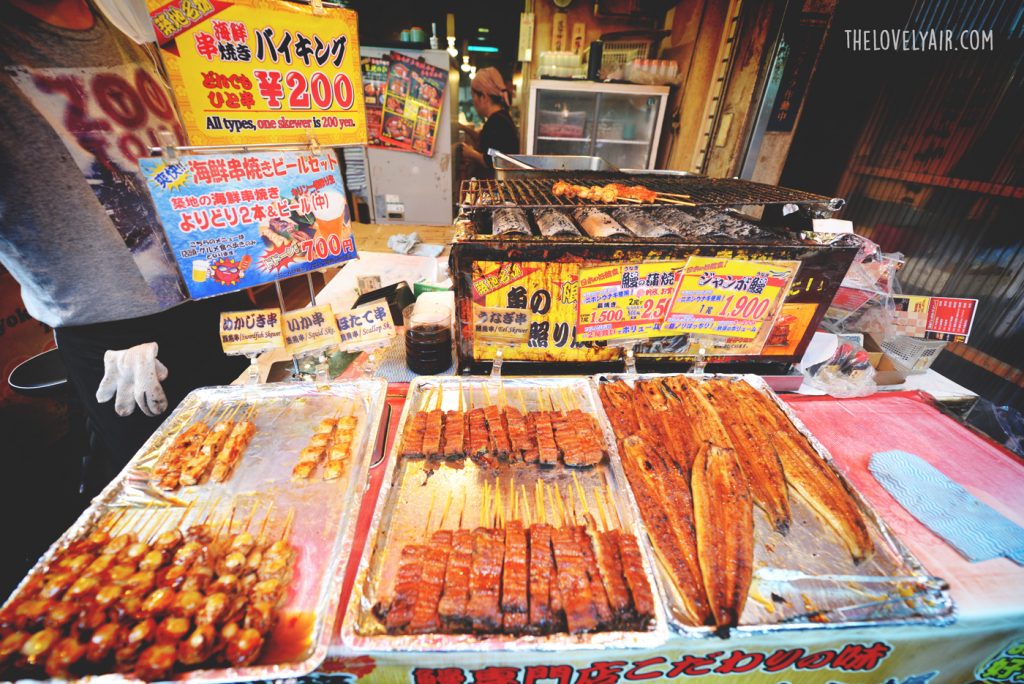 Grilled eel was delicious as well.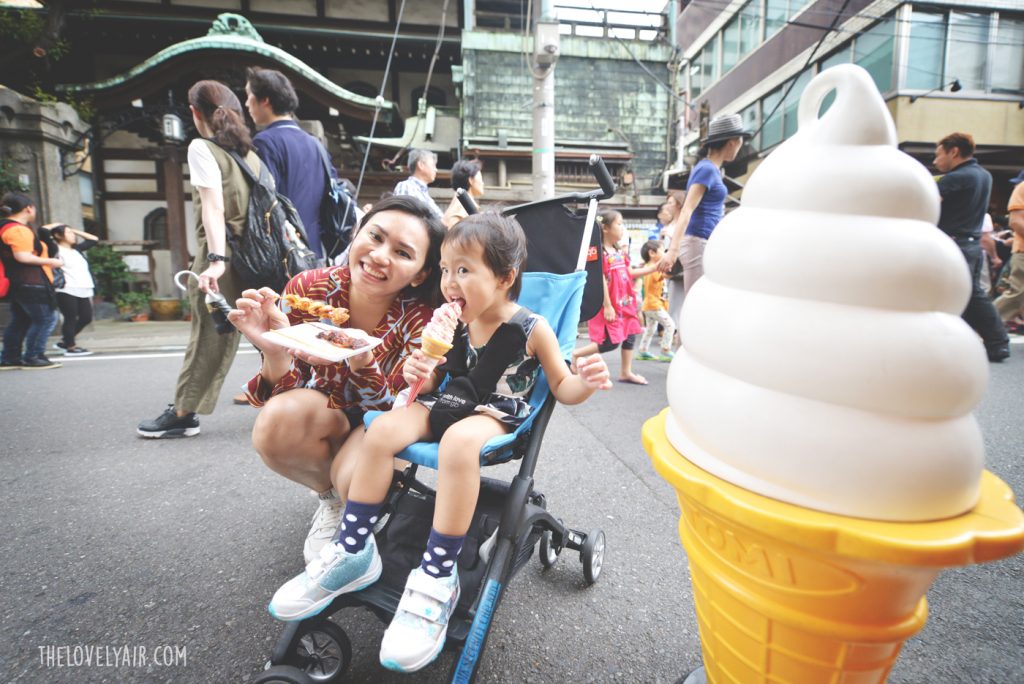 There were various delicious foods at fish market. Elders and children would enjoy it.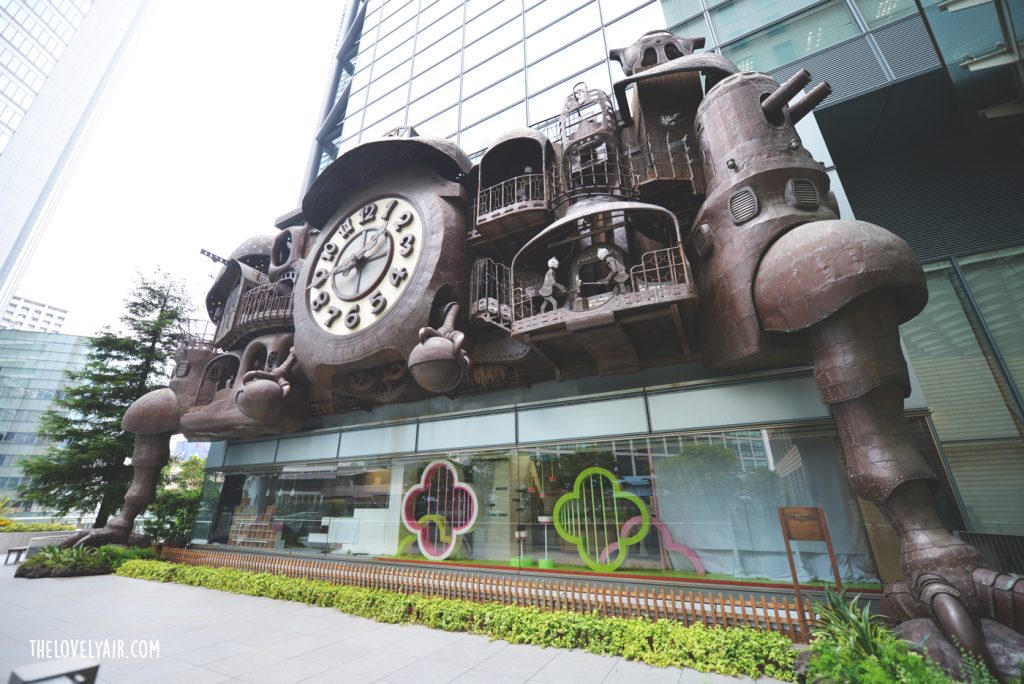 From the fish market, we took a walk. The clock in the building was modern and chic.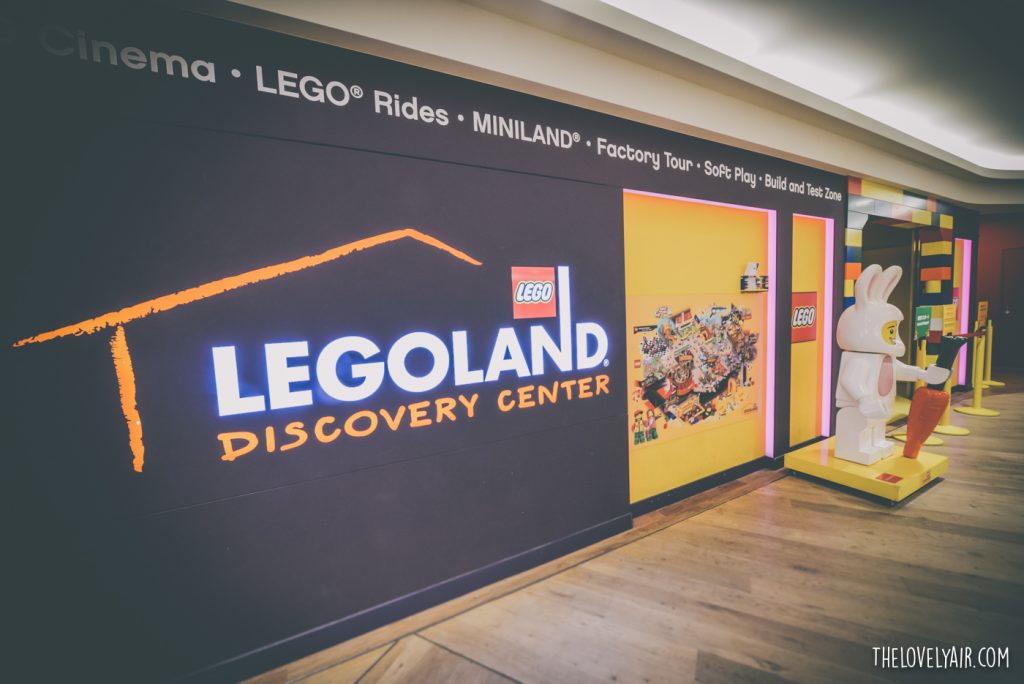 We took a train to go to the LEGOLAND.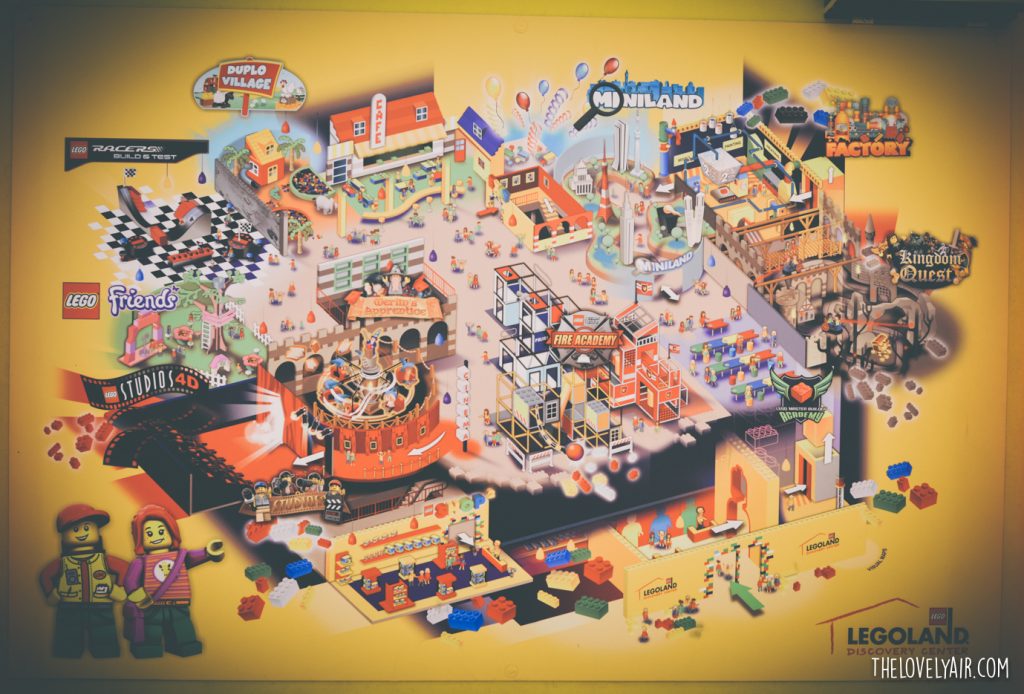 LEGOLAND maps showed the zone for sightseeing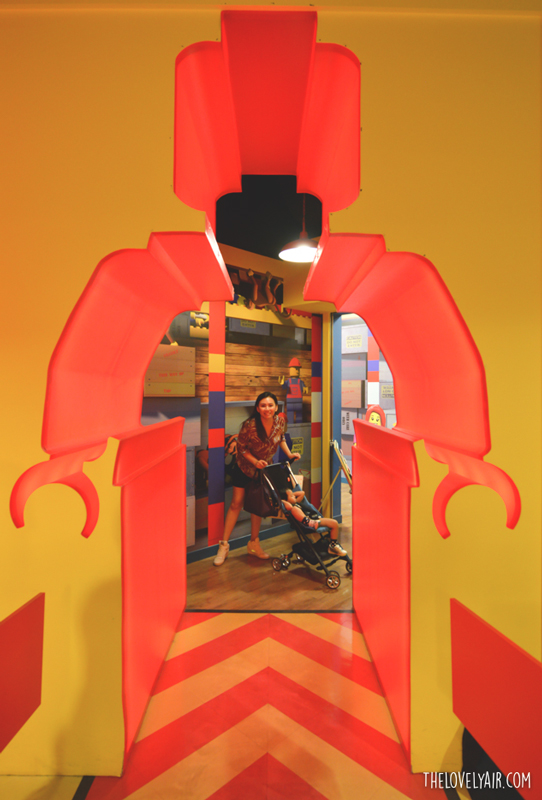 The entrance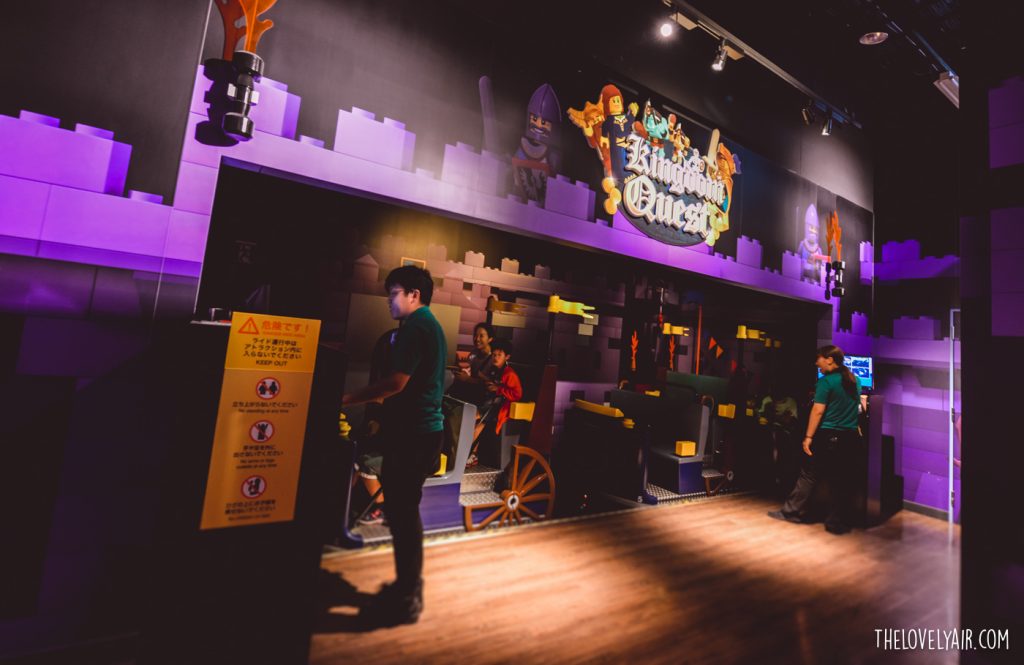 In amusement parks, people are allowed to get into a car which has a laser gun for shooting on the screen.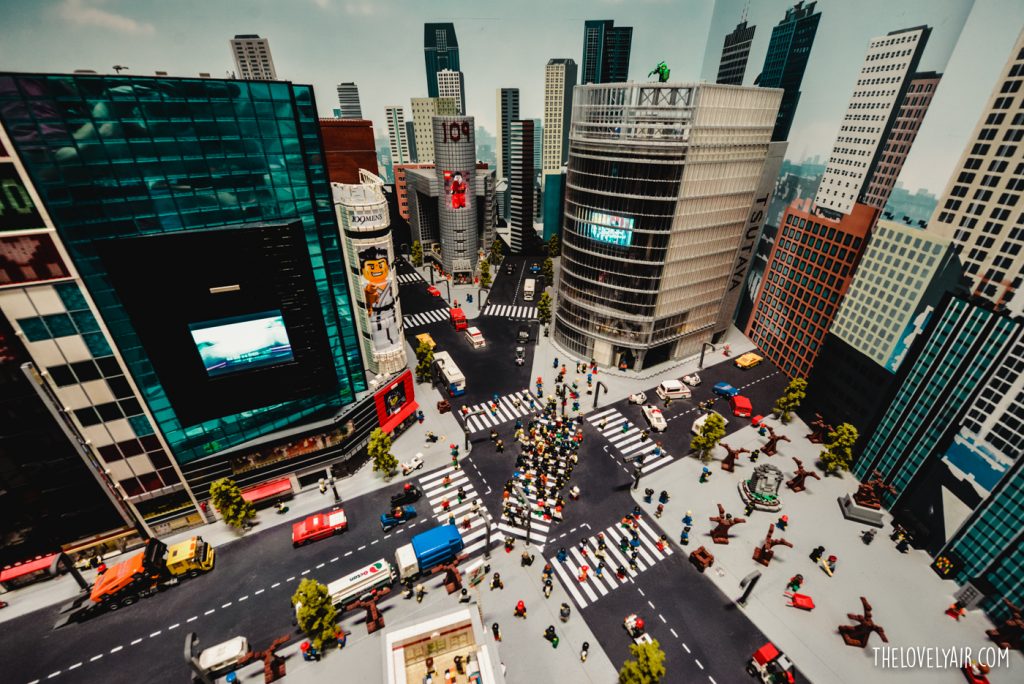 Everything showed here were made by Lego.
If your children love to play Lego, this is a wonderful place for them.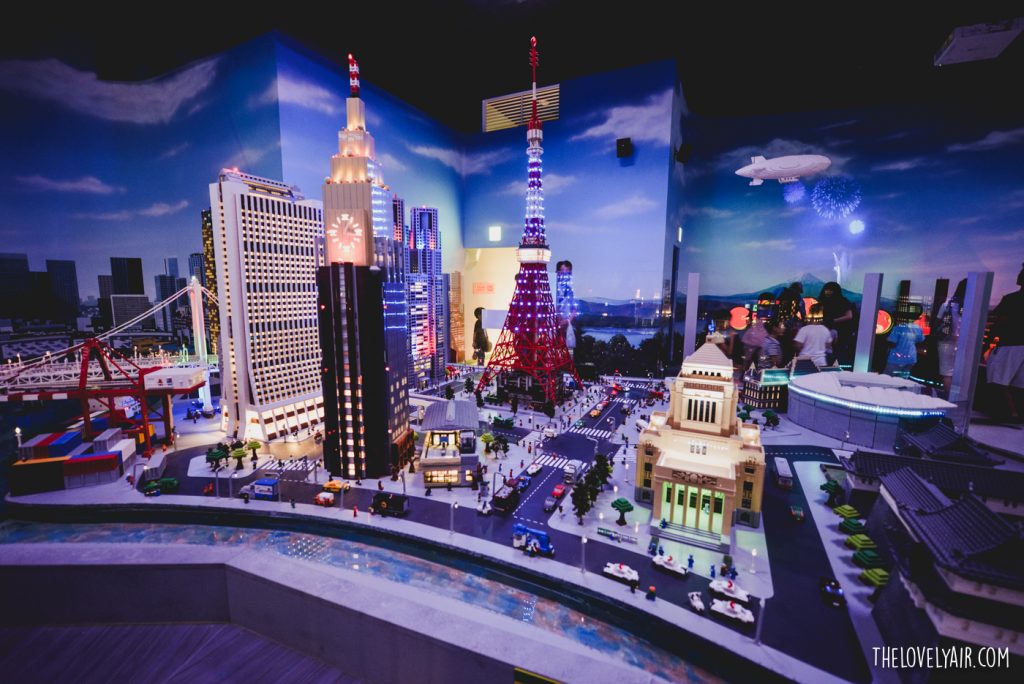 It was a Lego show here which played on daytime and night but it would turn on the light to Lego town at night show only.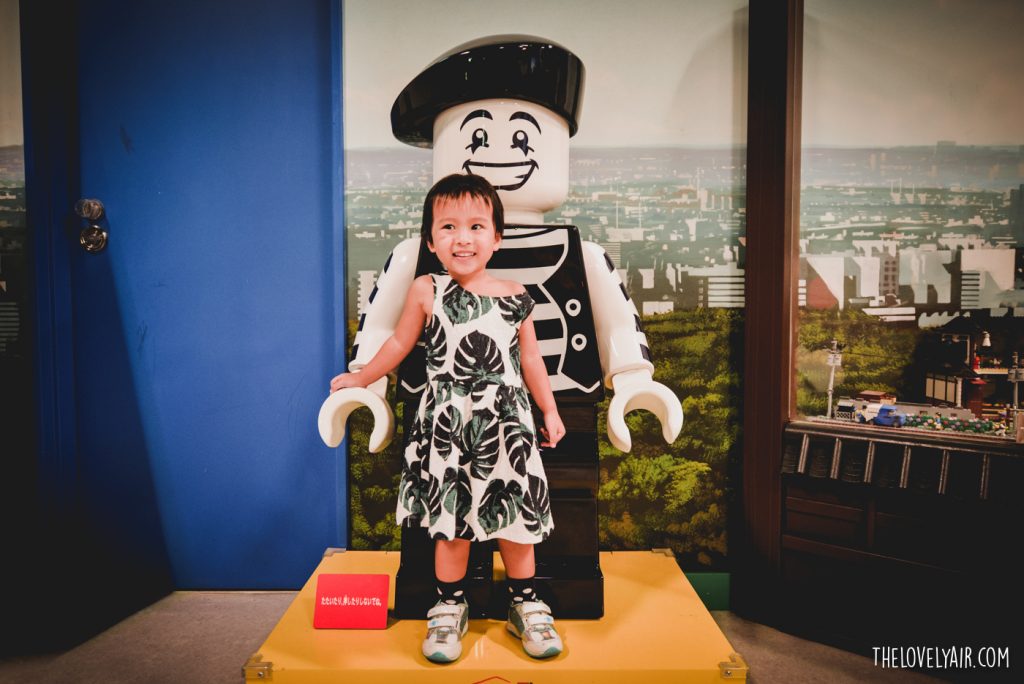 Mom, please take me a photo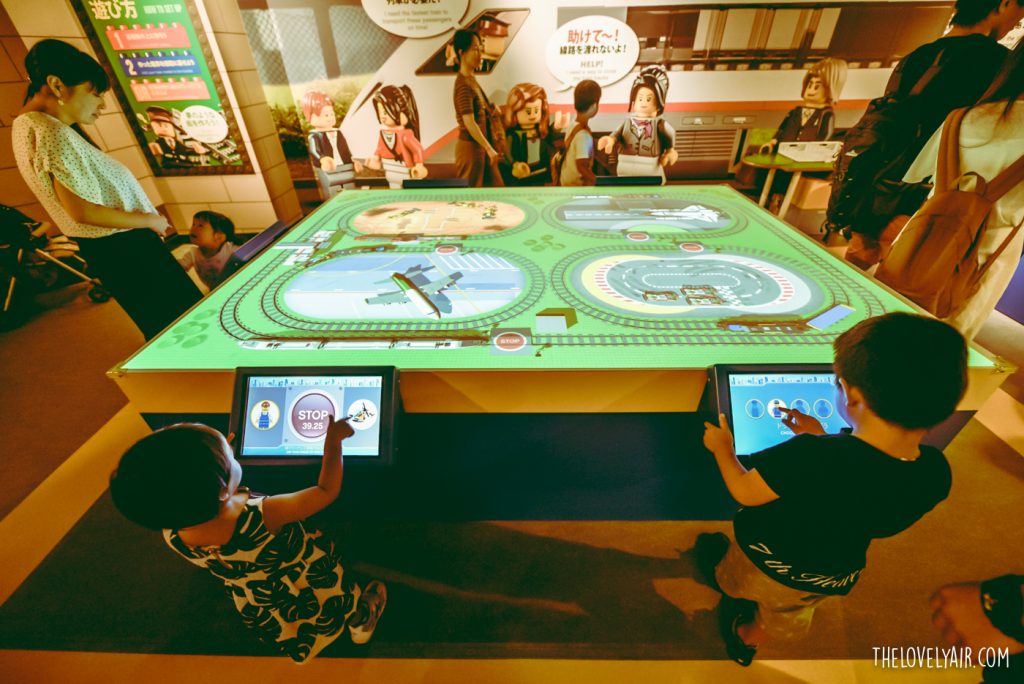 I guarantee that all children were absolutely happy to be here.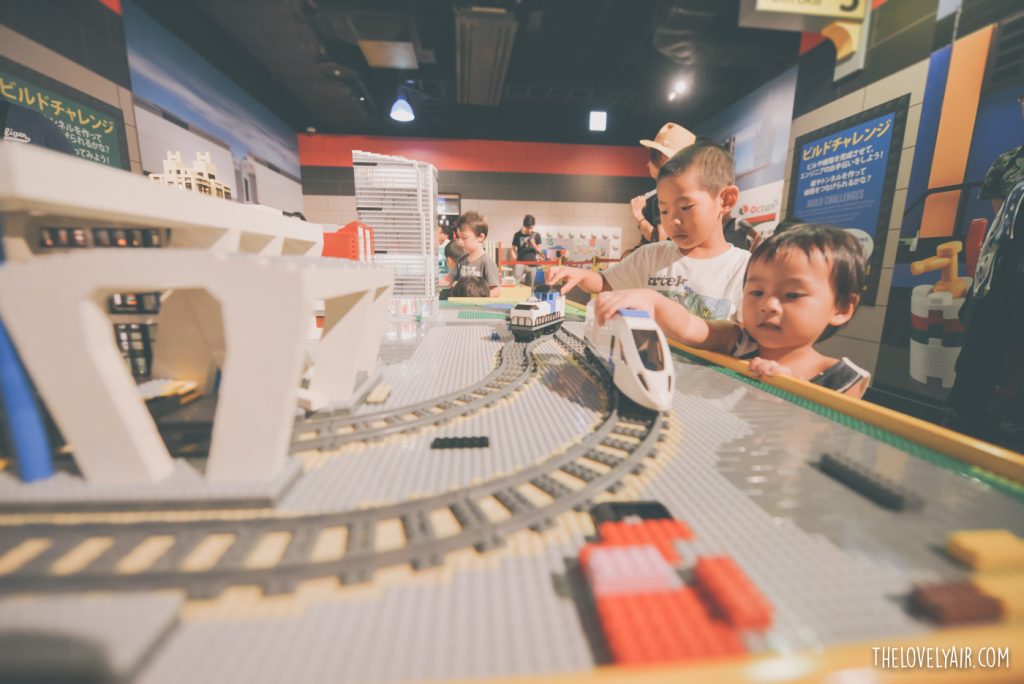 Rides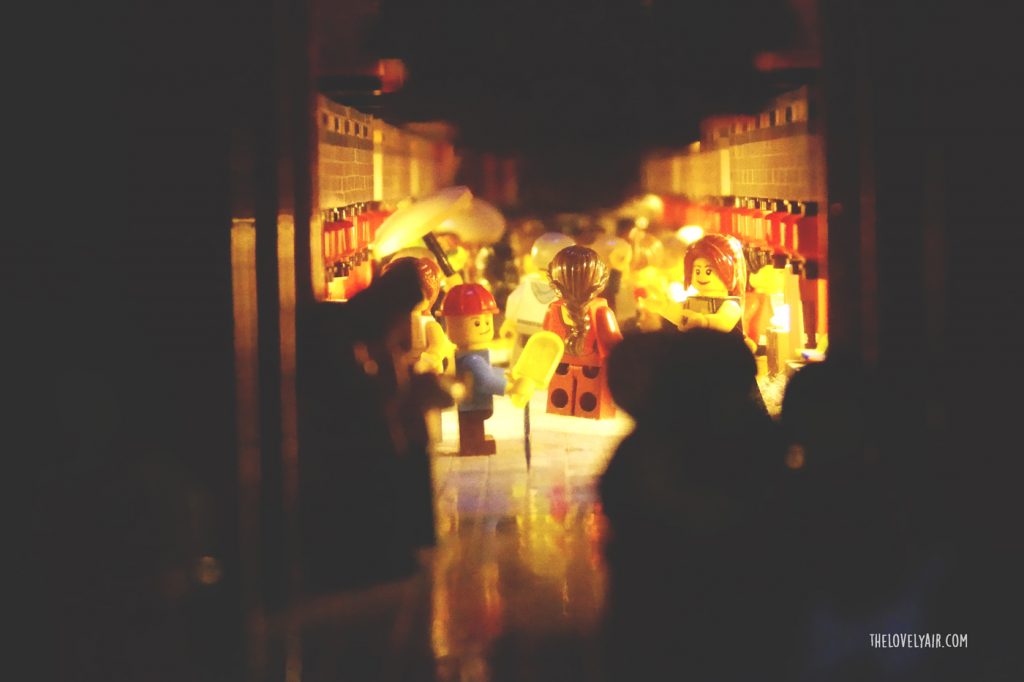 The shows in LEGOLAND were made thoroughly and neatly in every details.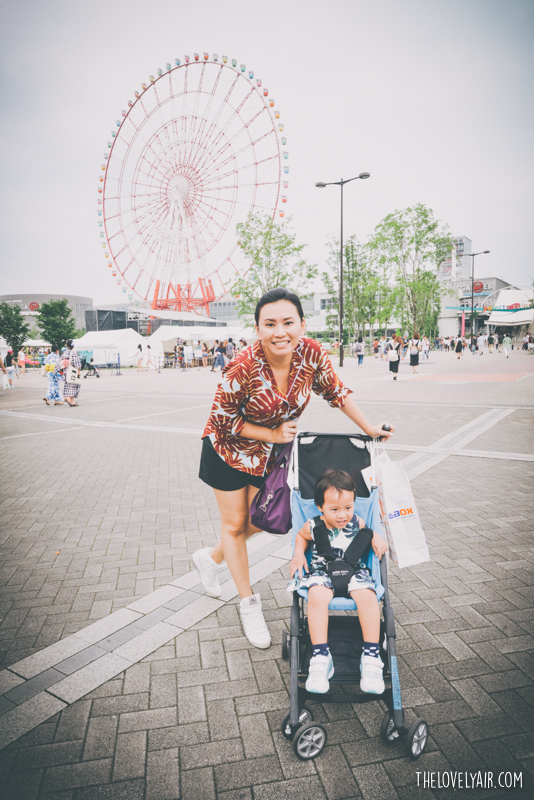 After finishing a tour in LEGOLAND, we went to Ferris at Odaiba.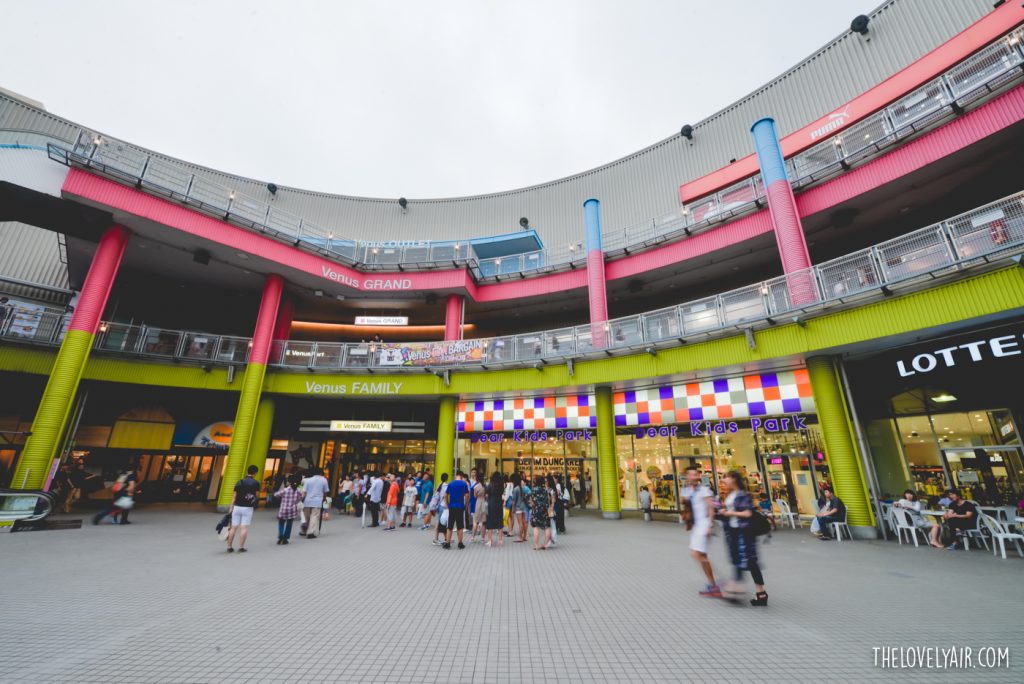 This shopping mall is Venus Fort. An OUTLET is at 3rd Floor.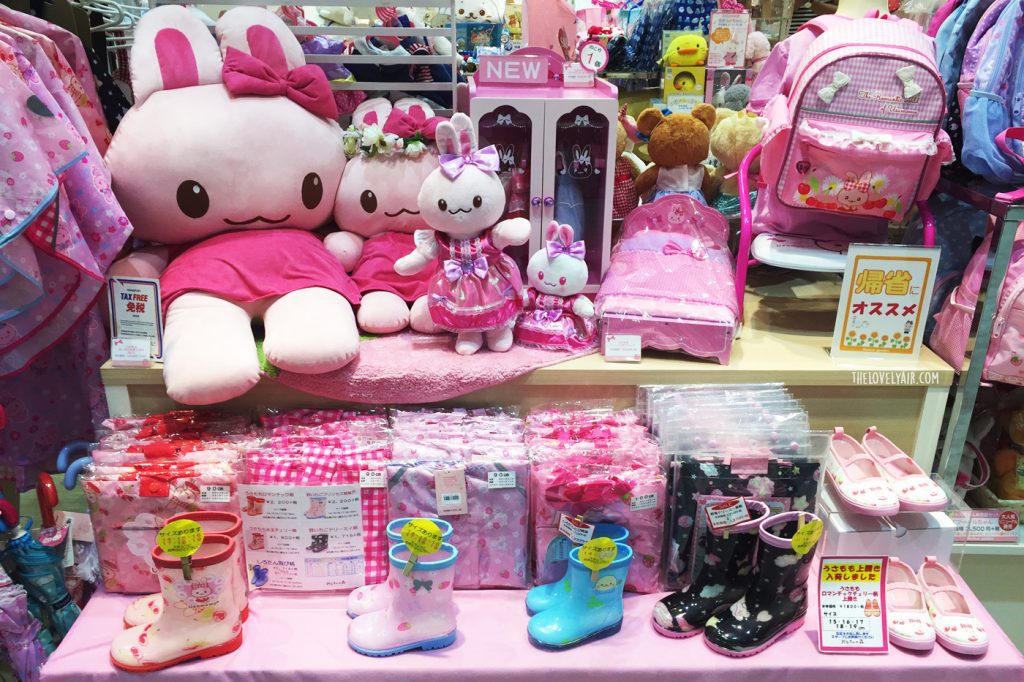 This shopping mall is suitable for family because there are many goods for baby in reasonable price. Furthermore, dog lovers are allowed to take their dogs inside the shopping mall. It was a big pet shop here. The shopaholic mother should come to this mall. You will be happy to walk here since there are many products for your children. I recommend it!! For me, I spent a lot of things for my baby as well hahaha.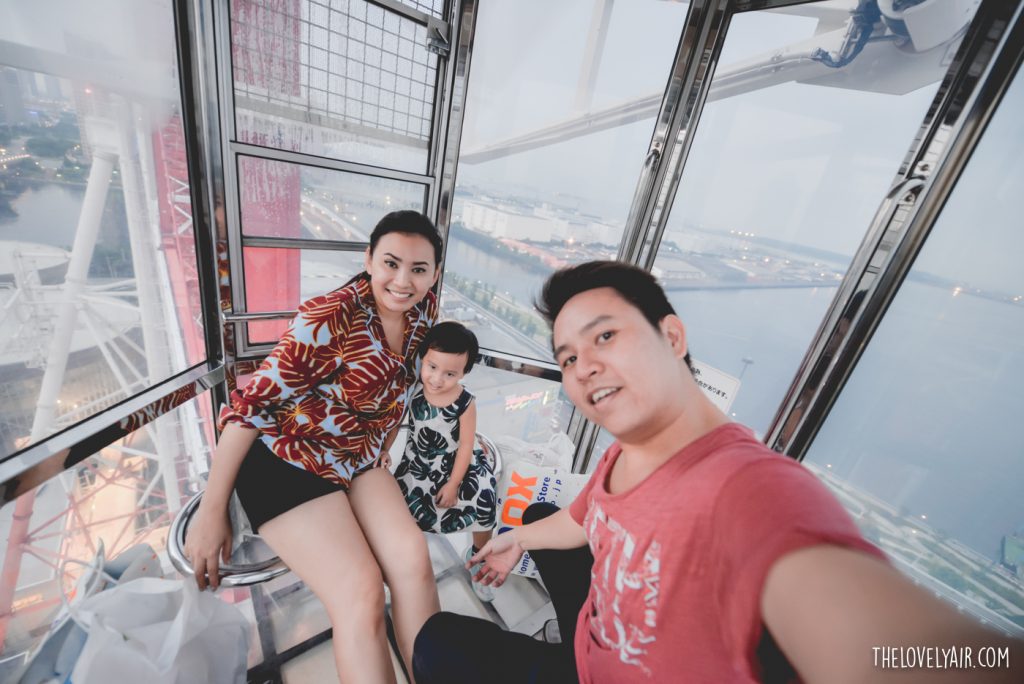 Let's take a Ferris. We were tired when we got into a Ferris because we carried our belongings including baby carriage and shopping bags to go upstairs for the Ferris and there was no deposit service. Fortunately, I am firm and healthy enough to carry all belongings. As I know, this Ferris is the highest one on the world chart. Its height is 115 metre. Many people prefer to get into it for a city sightseeing of Tokyo bay and Odaiba island.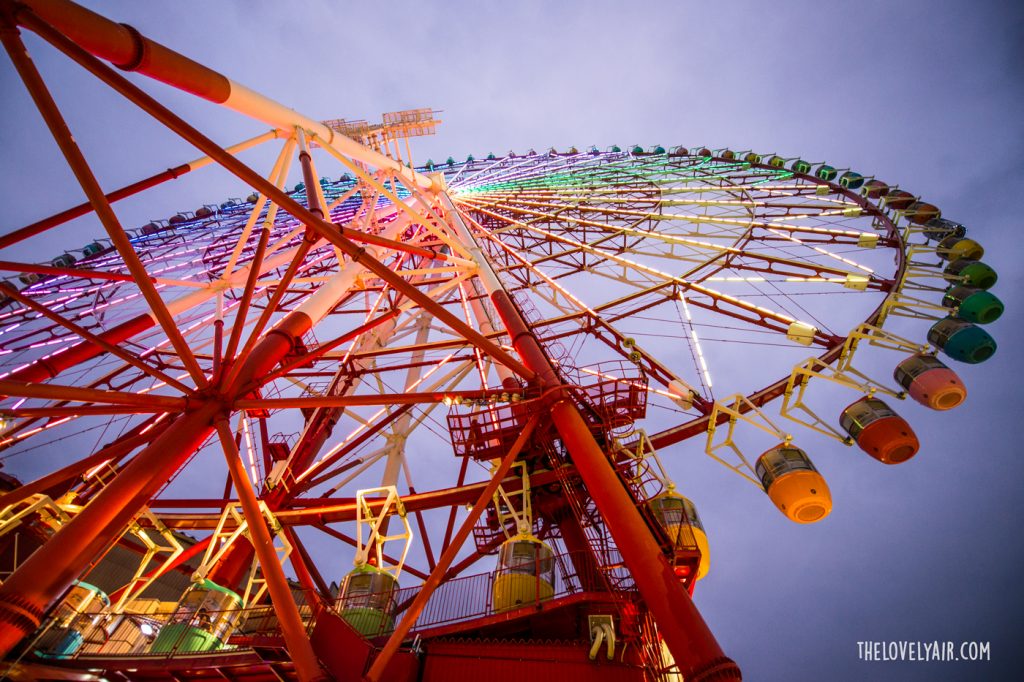 Palette Town Ferris, my daughter said that "Mom, the Ferris cannot reach a heaven as its meaning in Thai language."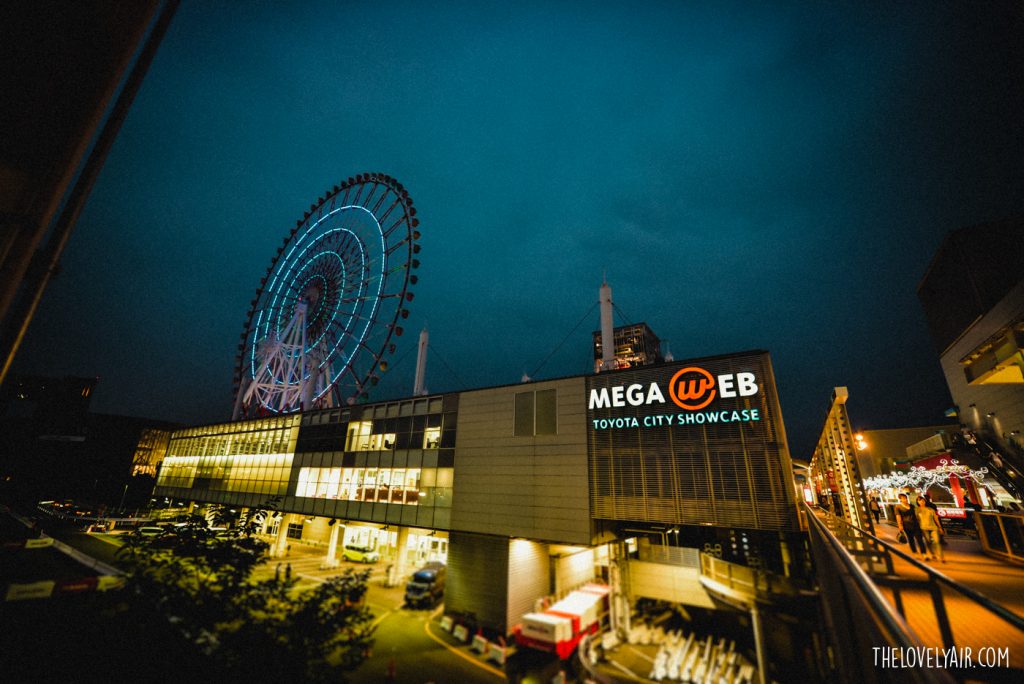 Toyota Mega Web for car lovers is located in the shopping mall. Don't miss it.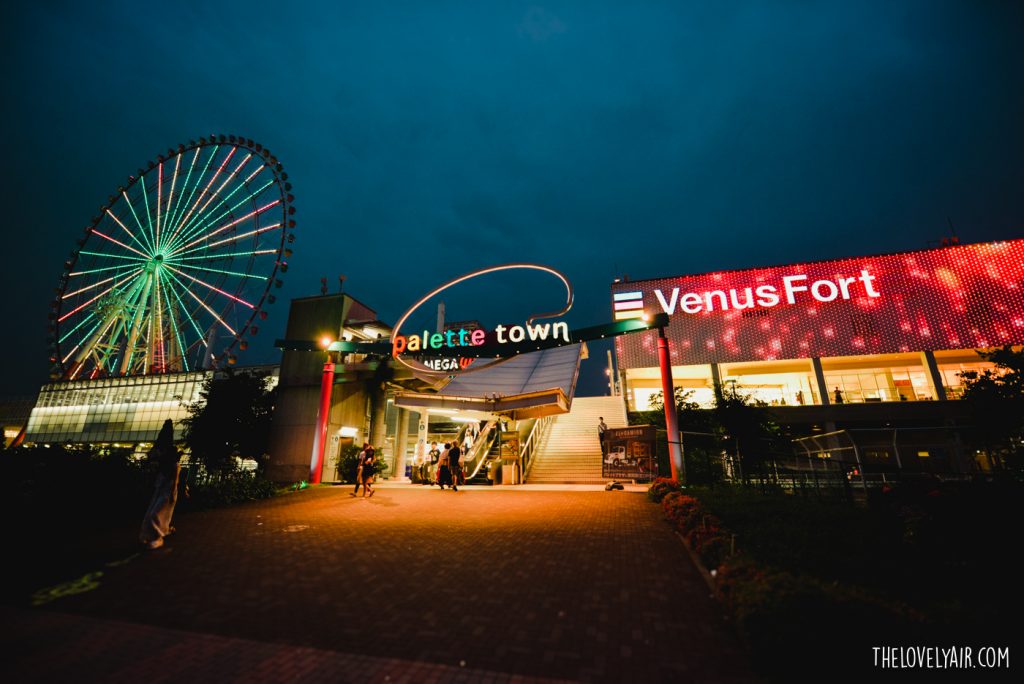 Palatte Town and Venus Fort shopping mall are located adjacent. There are many department stores, shopping mall, shops and restaurants in this area.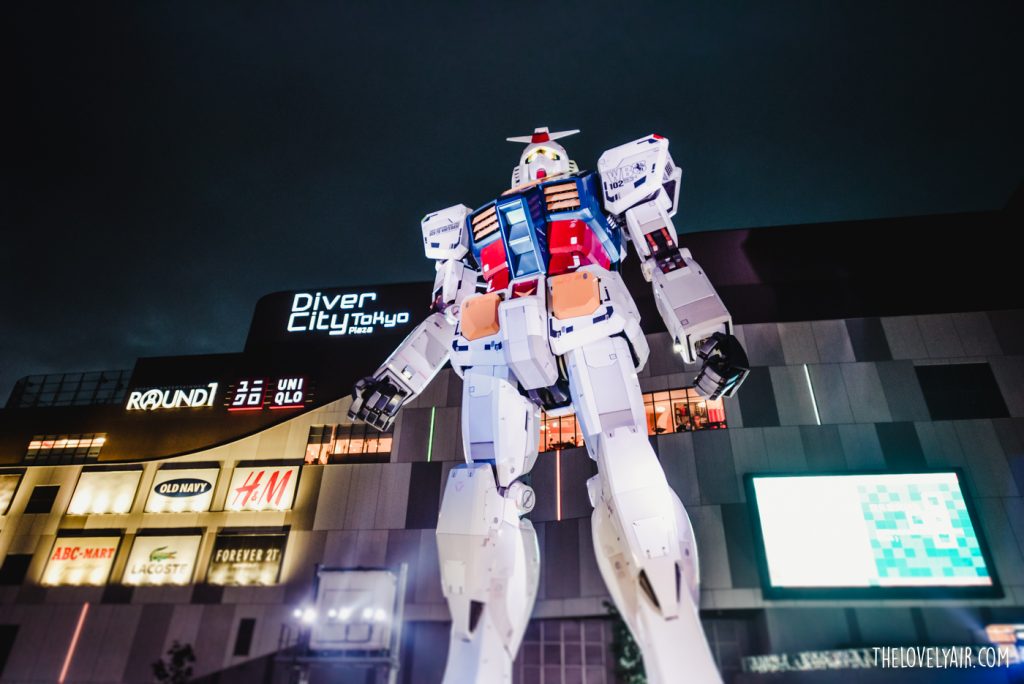 DiverCity Tokyo Plaza is near the Ferris. It is the one of famous shopping malls located near Palatte Town.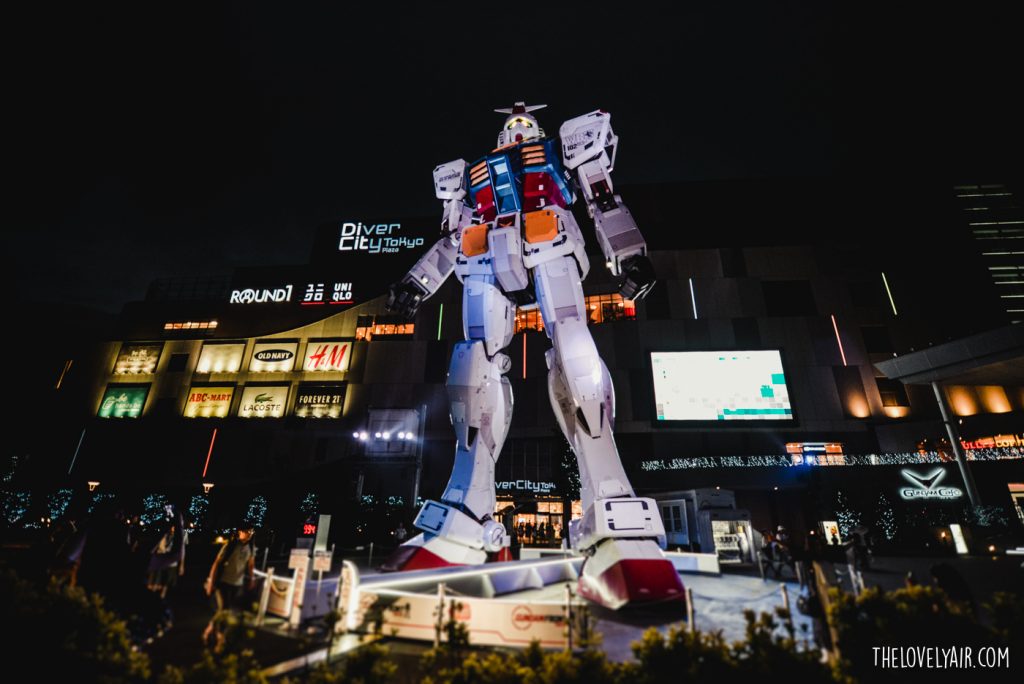 The remarkable point of this shopping mall is a huge Gundam model that its size is 1:1 scale and very big. I was not interested in it but my husband was very happy and excited!!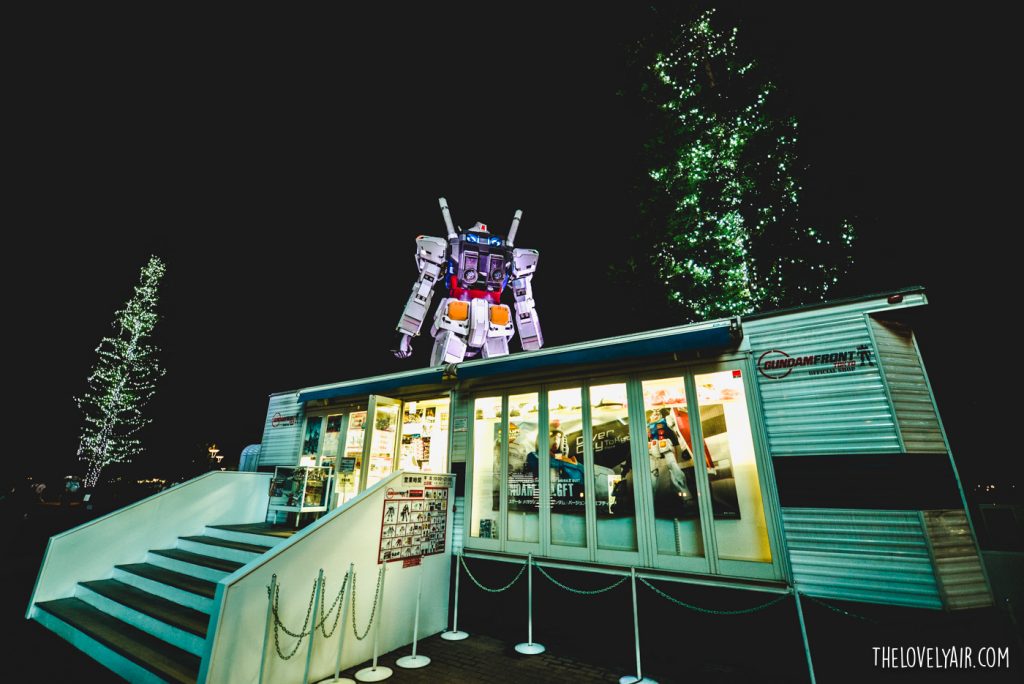 Gundam Café is located near the Gundam model.
It was the end of Day 2 in Tokyo. We were exhausted but we were full of happiness and enjoyment along the journey. We went to the fish market in the morning. Then, we visit to LEGOLAND to entertain our daughter and to take a sightseeing with family. Next day, we would have a long list of travel as well. Let's go back to the hotel to take a rest and reboots the energy.
Day 3 -> Taking a train to Yokohama Hakkejima Sea Paradise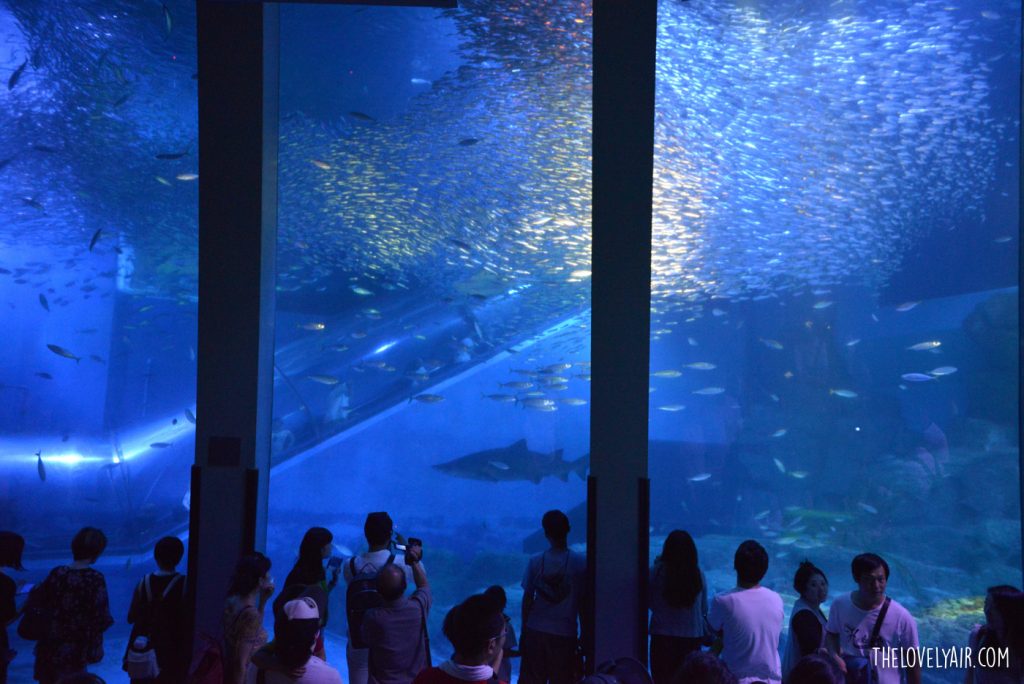 Firstly, we bought a ticket at Counter Ticket which is in front of Aqua Museum. We bought full program tickets. The tickets were wristlet. I recommend you to go there earlier because there were many things to explore in Yokohama Hakkejima Sea Paradise. It took a whole day to visit all areas.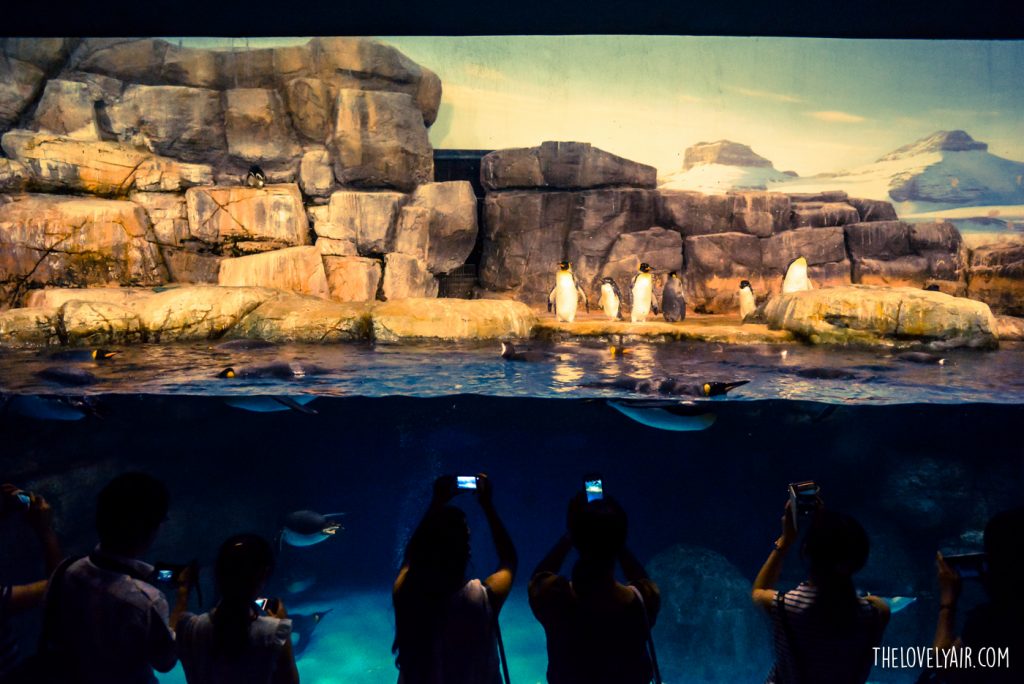 Aqua Museum is plentiful of weird aquatic animals that you cannot see in Thailand.
Please see them in the following photos.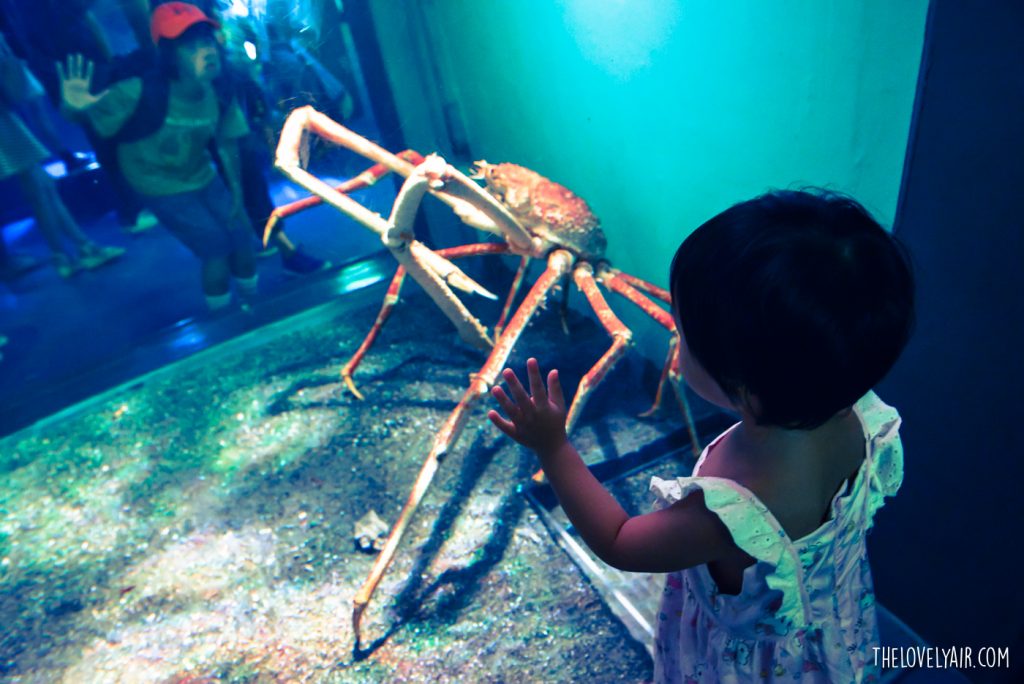 King crab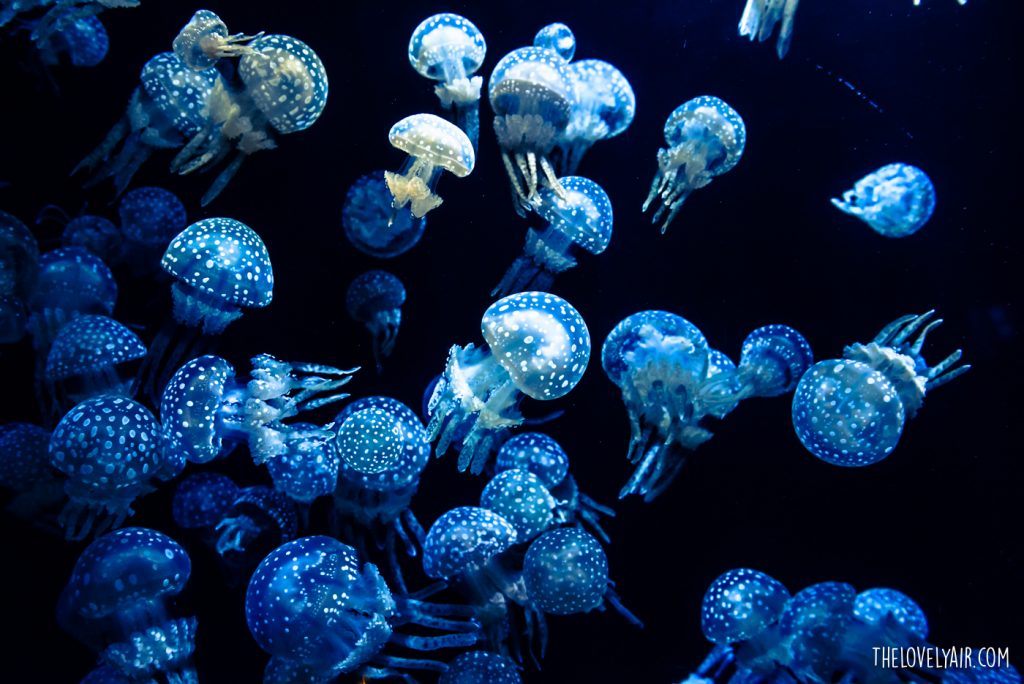 Jelly fish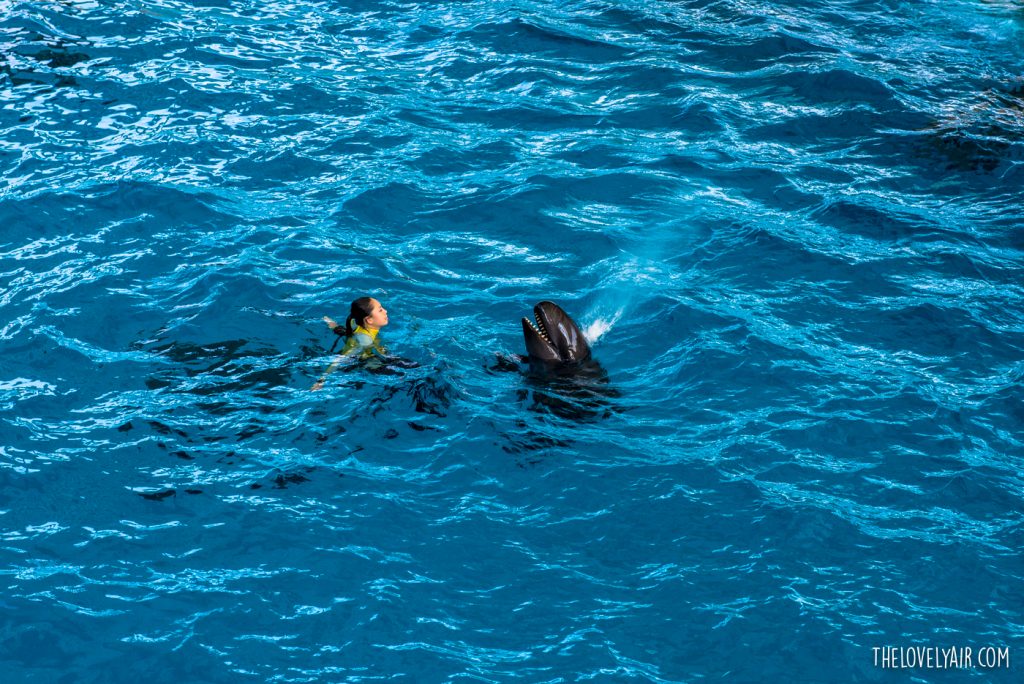 Dolphin performance was shown as well. So, we could see a schedule on the map which attached with tickets.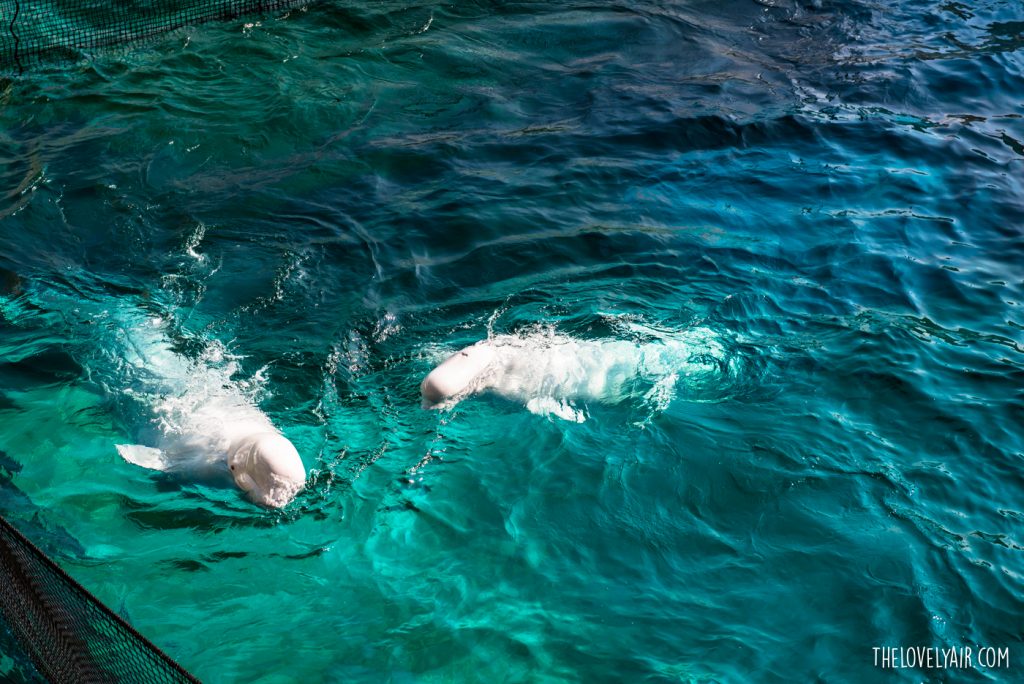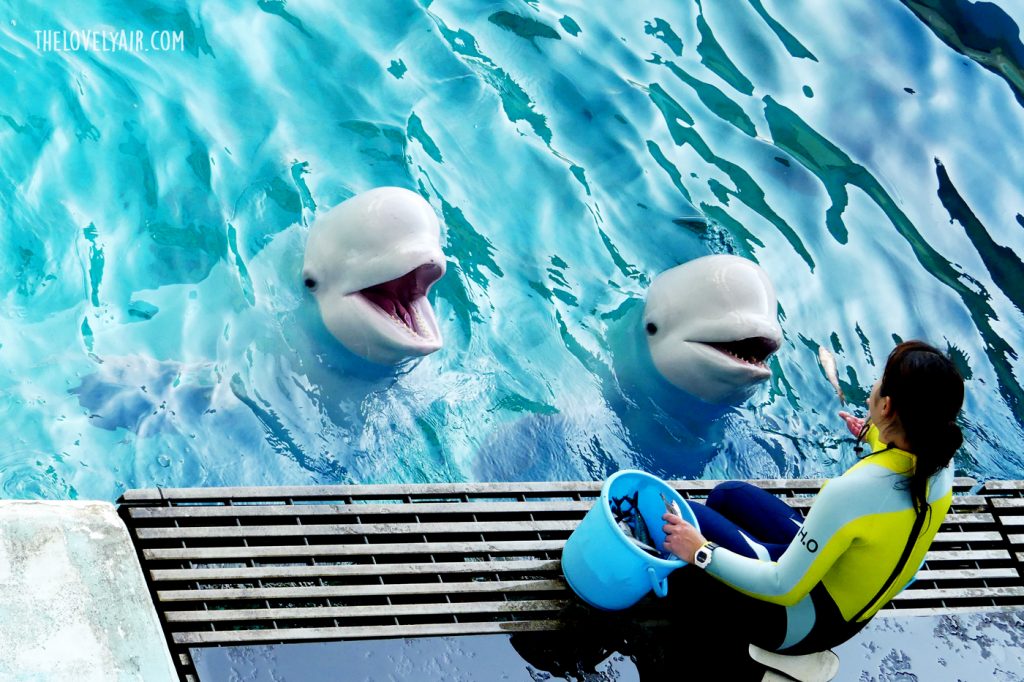 The white dolphins were the one of highlight animal's shows in Aqua Museum.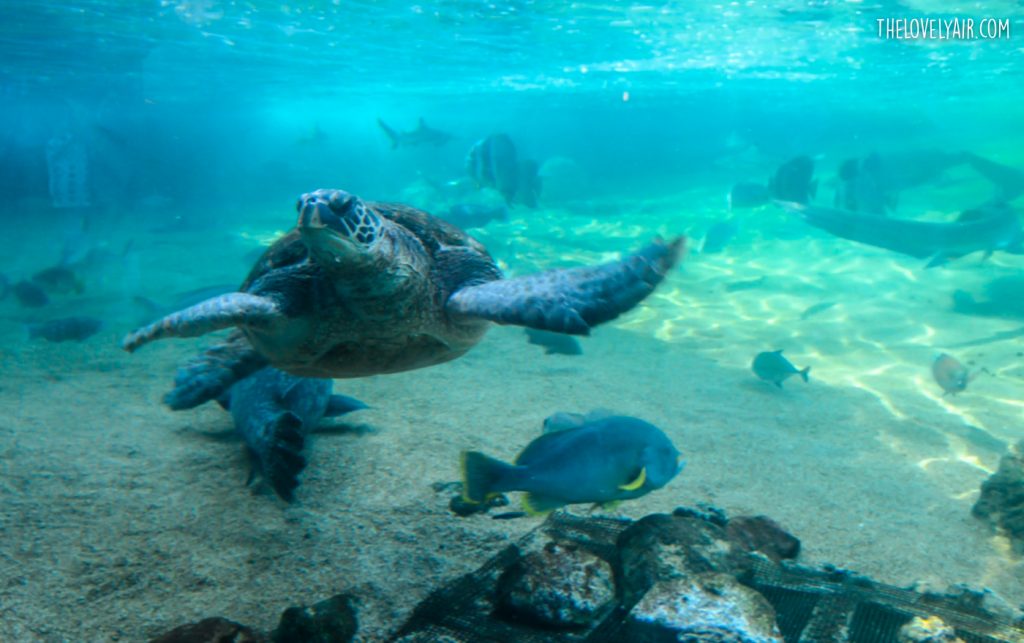 Sea turtle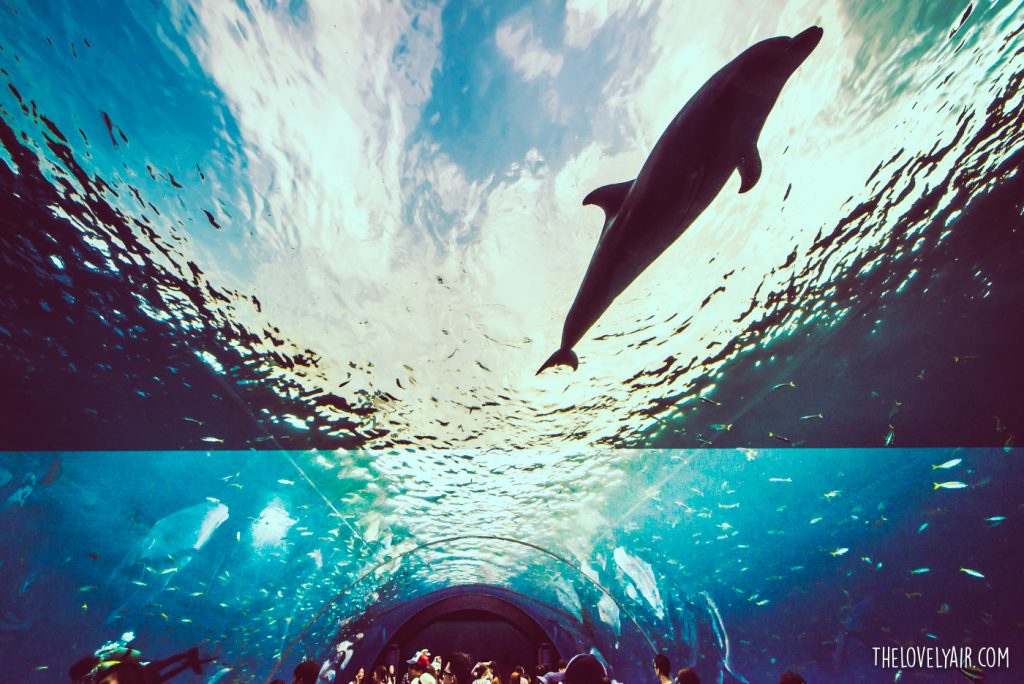 It was dark in this photo, let me use some photo effects.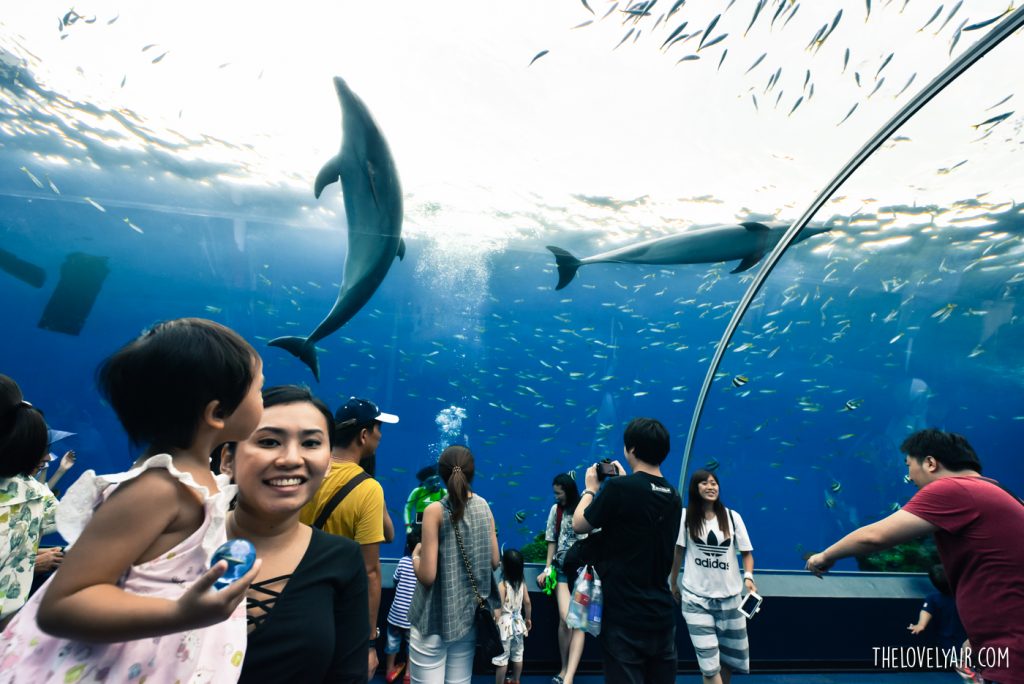 I really loved it when dolphins were above us.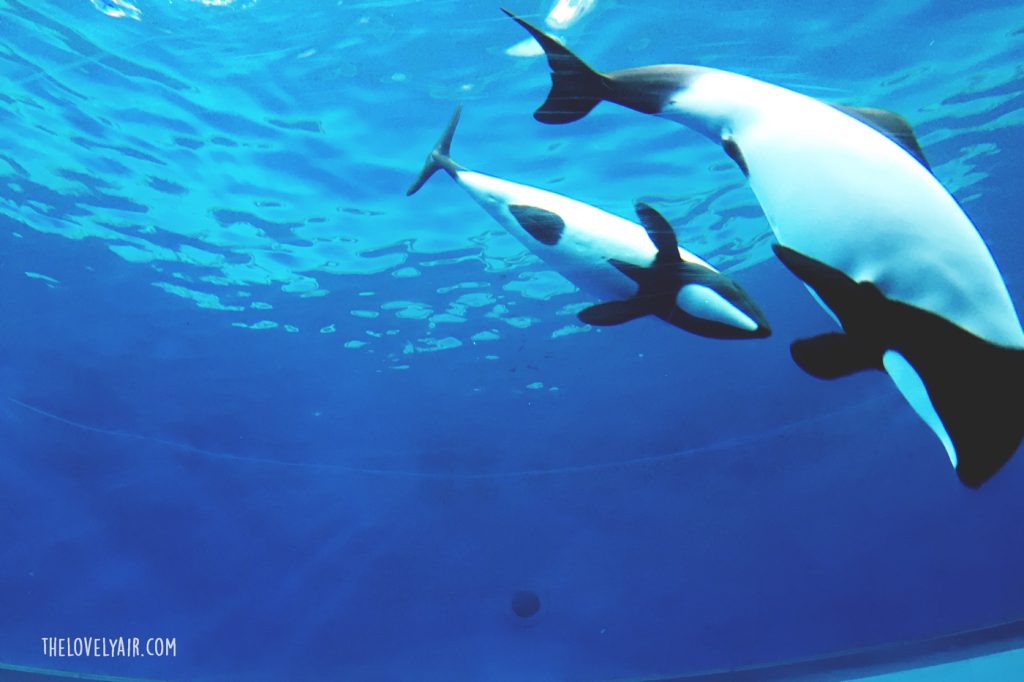 What is this fish?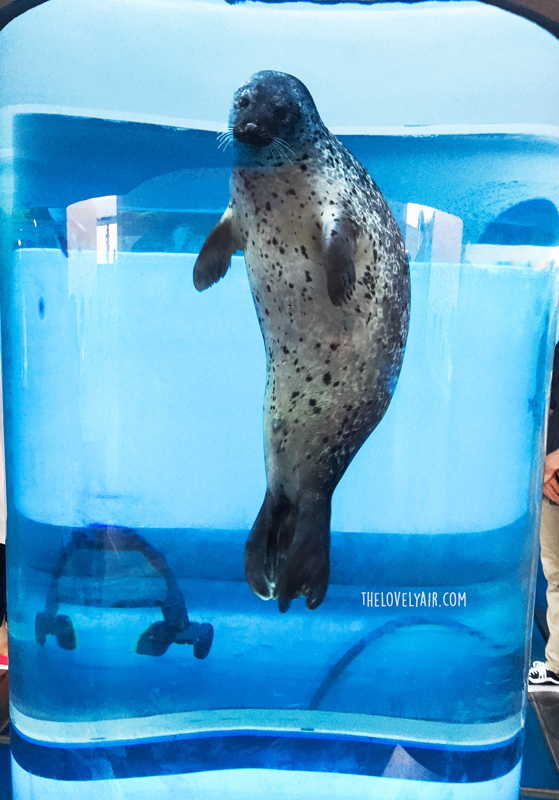 Opps, Seal!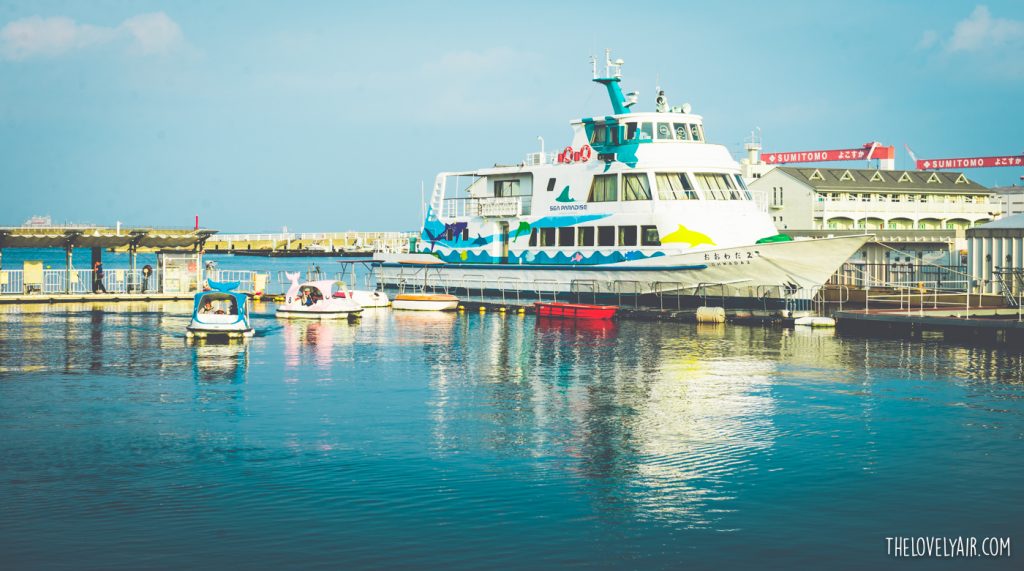 Overall, we strongly impressed Hakkejima Sea Paradise. If we had a chance, we would take our children to go there again. Unfortunately, we had to leave there because we had to go back to Tokyo.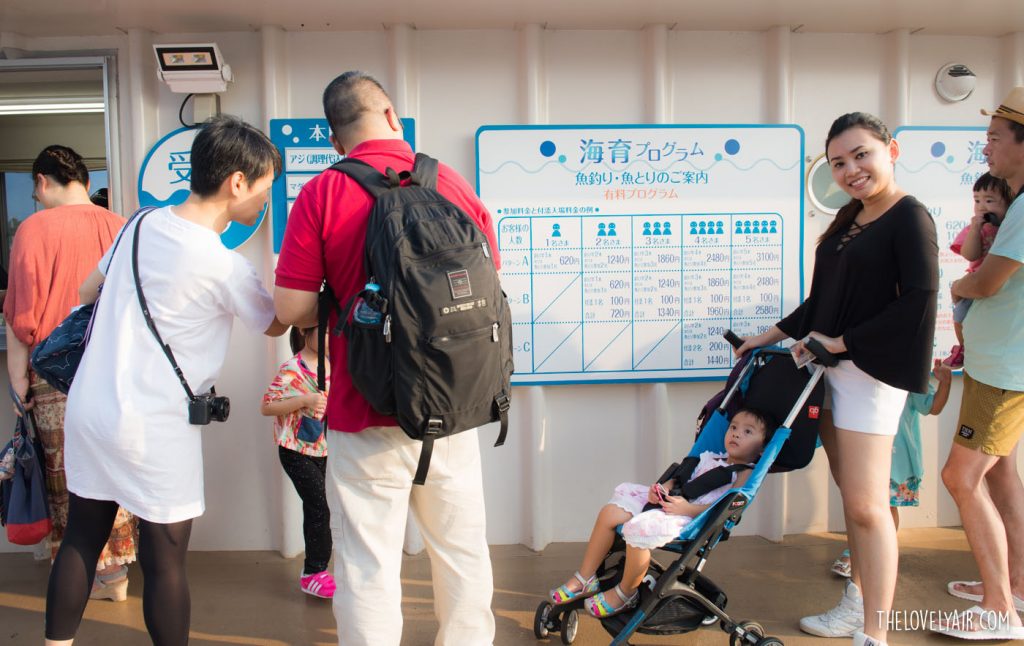 Before going back to Tokyo, we dropped by UMI Farm which is angling place for family. Let's angle together..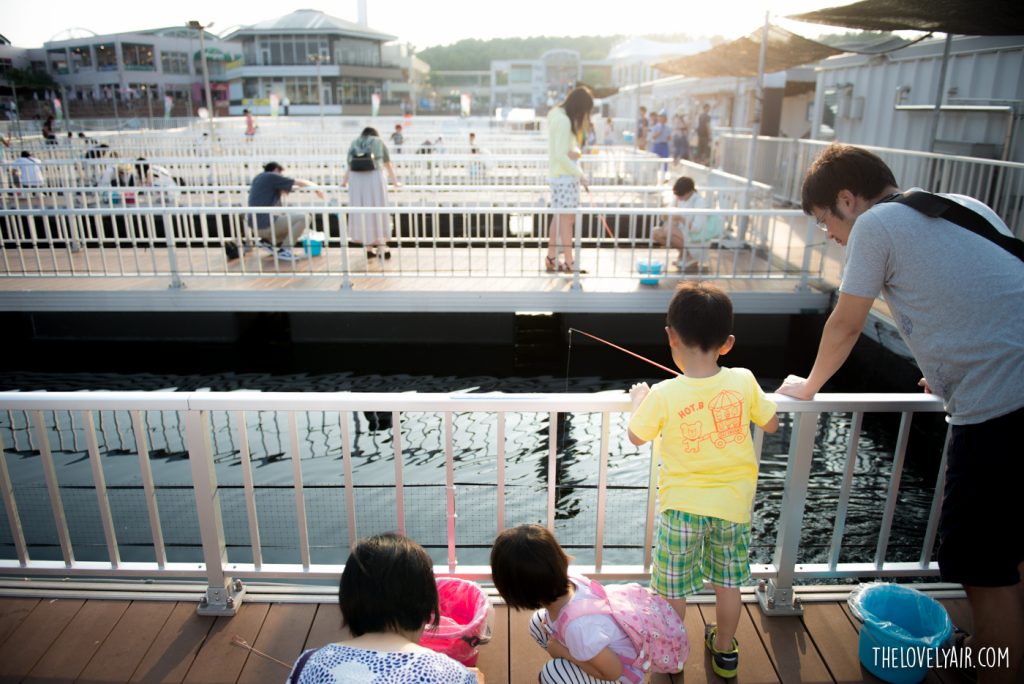 There were many families angling here as well.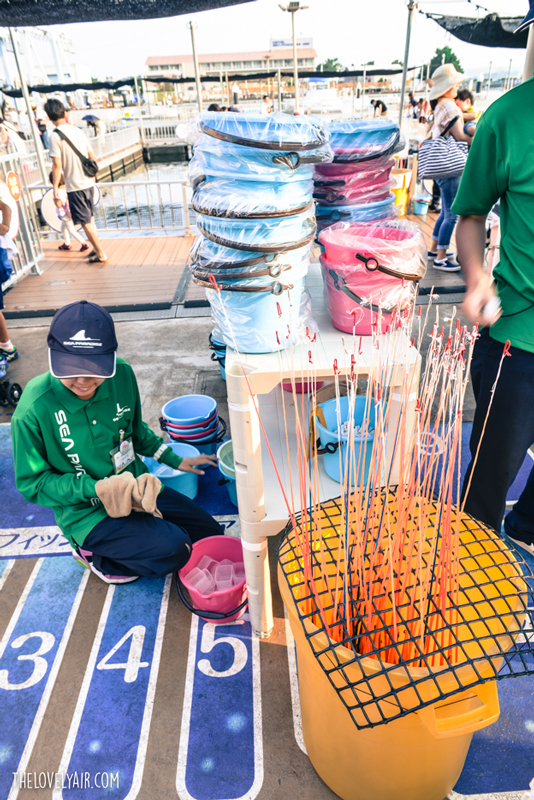 Taking cans, bait and fishing rod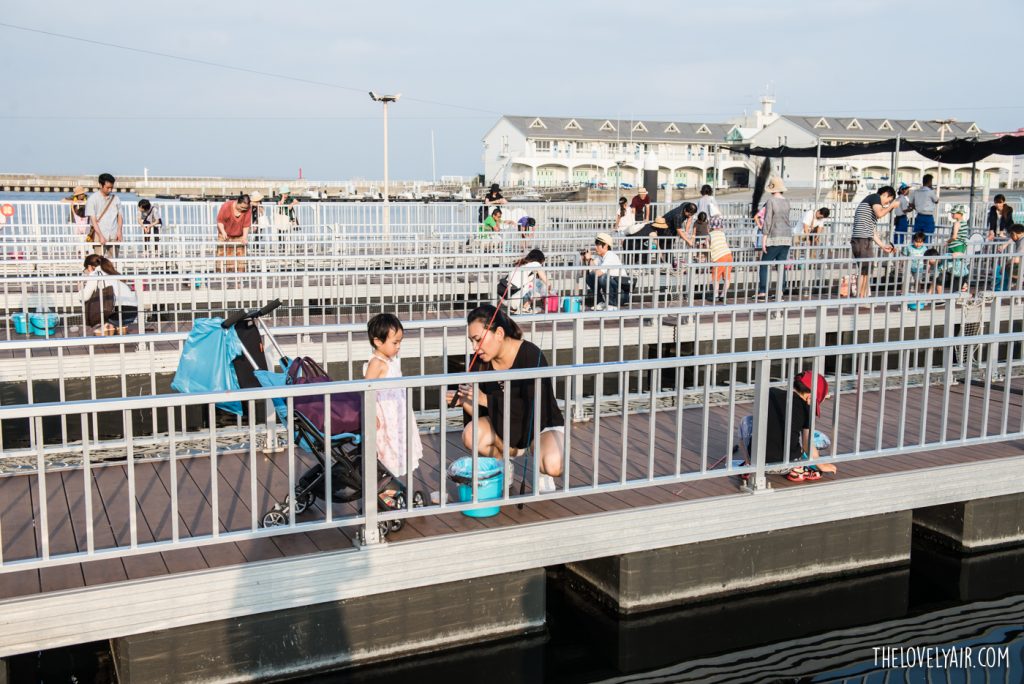 I was teaching my daughter for fishing. I am the professional of fishing because I angled frequently at rice filed when I was young hahaha.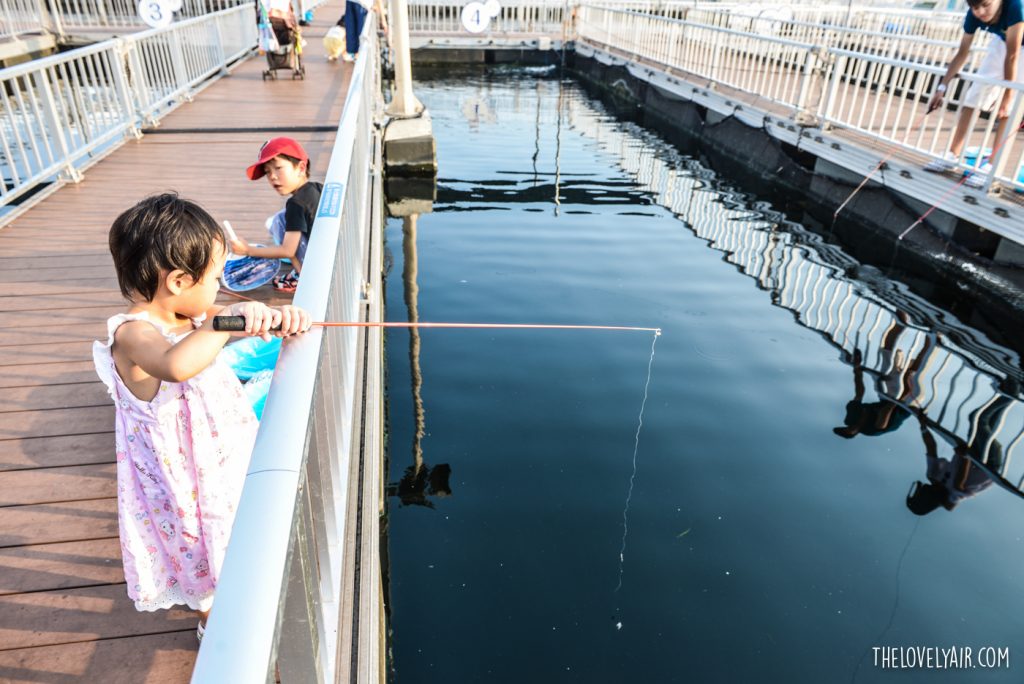 My daughter was fishing.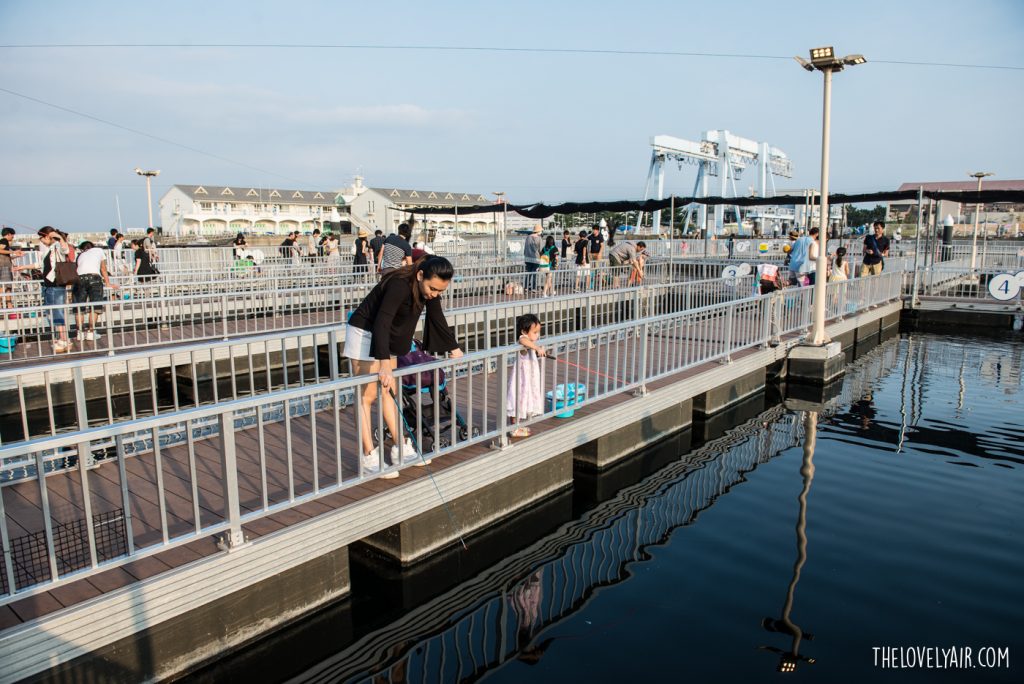 Putting a bait on fishing rod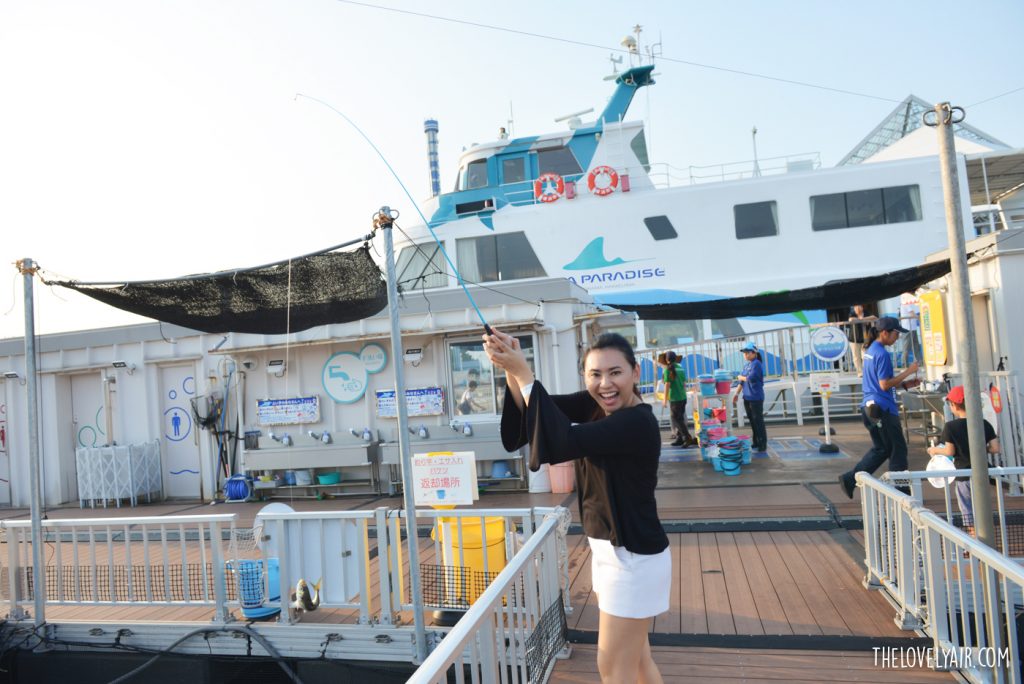 Yeah! I got it.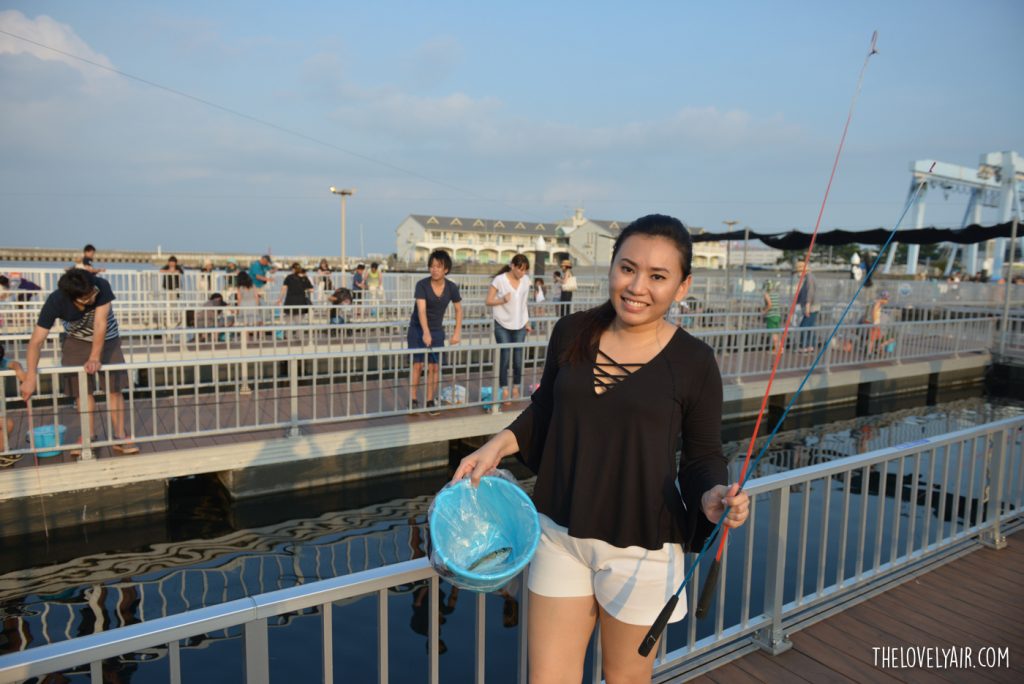 Ultimately, we got 4 fishes. It was enough for us. Travellers can cook fishes that they angled at Umi Farm. So, it was such a fresh dish ever. Travellers are not allowed to take fishes home, they have to cook at Umi farm only.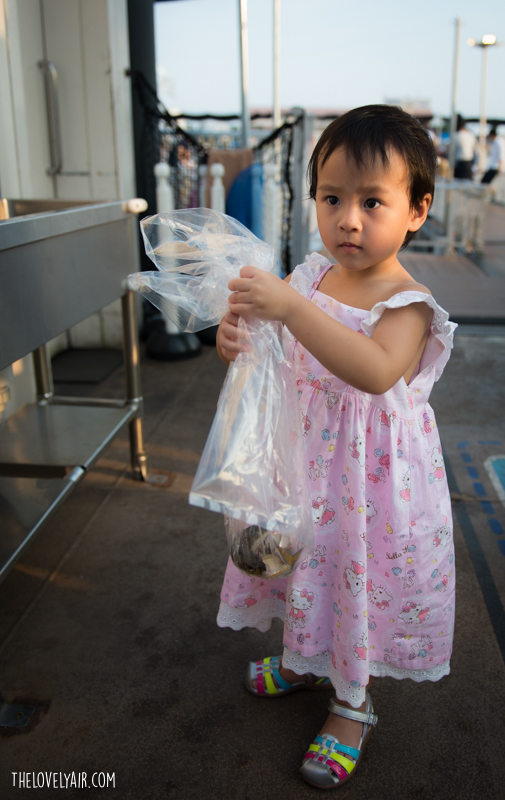 She brought fishes for cooking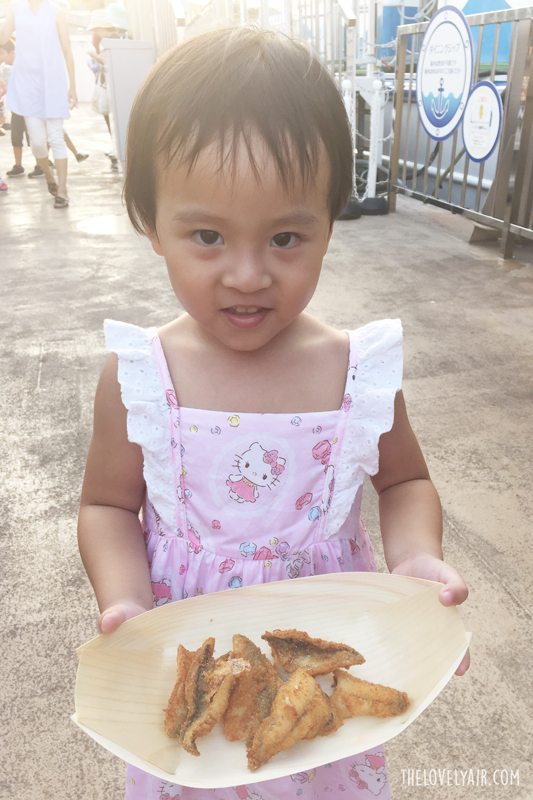 Its smell was attractive!!!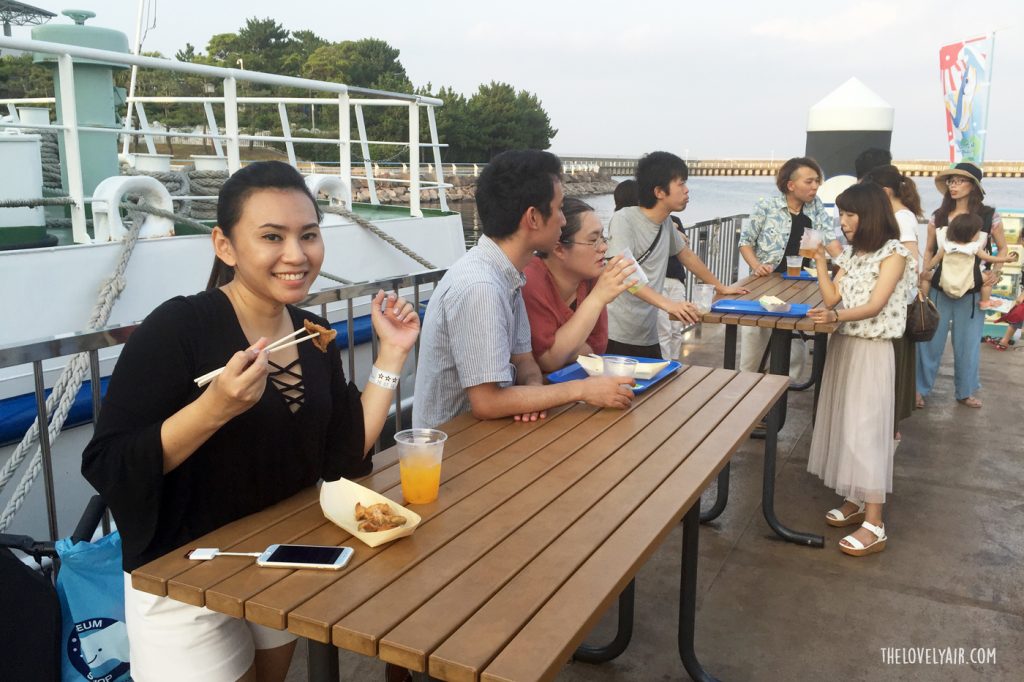 It was delicious. I really loved it. The taste was the same as mackerel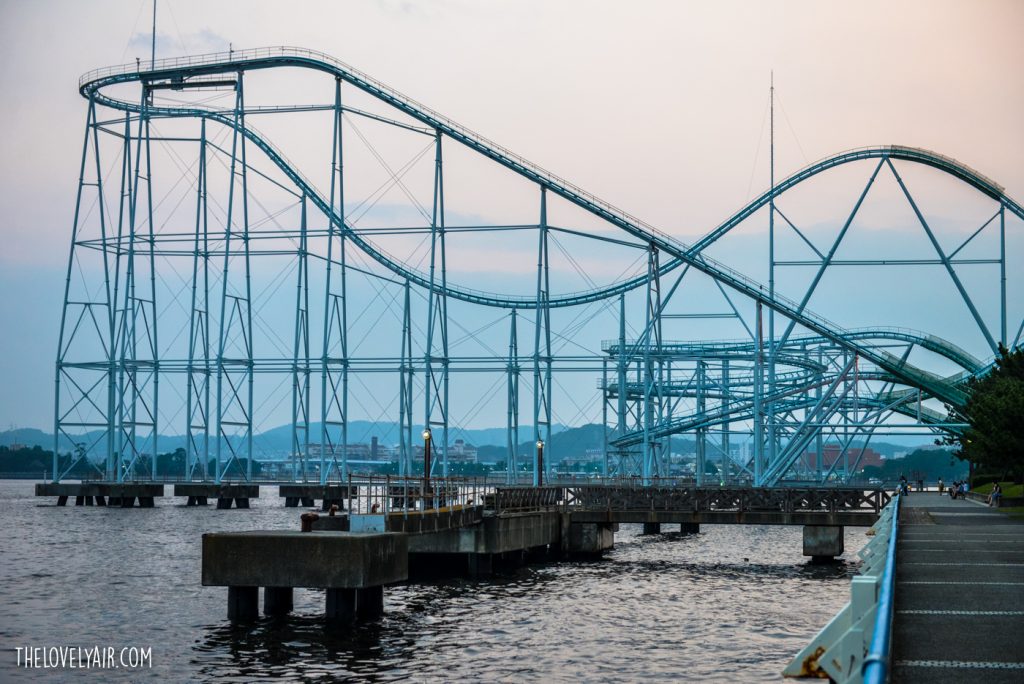 The evening at Yokohama Hakkejima Sea Paradise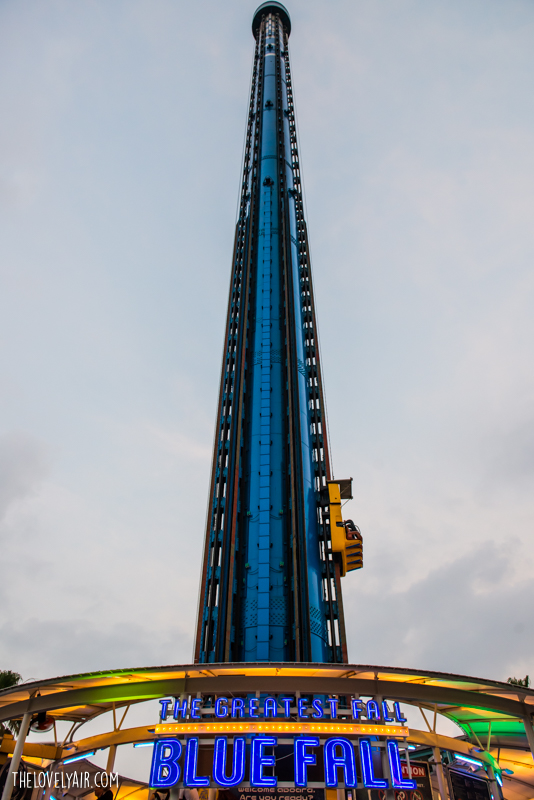 How dare are we to play it?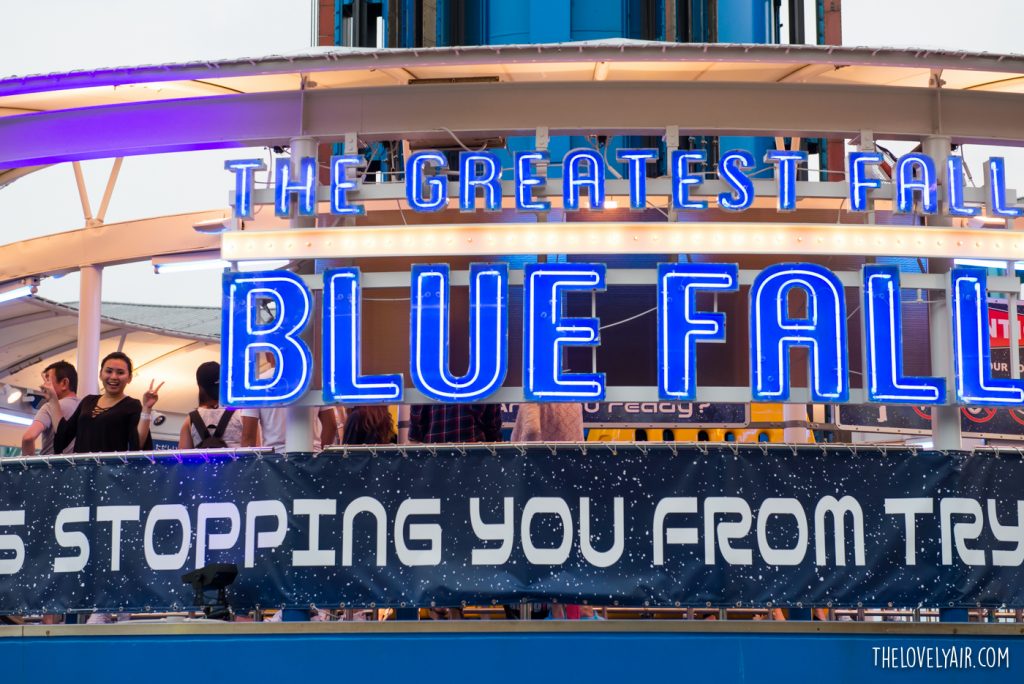 Let's go! I took it! Hubby, please take care our daughter.
Day 4 Tokyo -> Sanrio Puroland -> Harajuku -> Shibuya Junction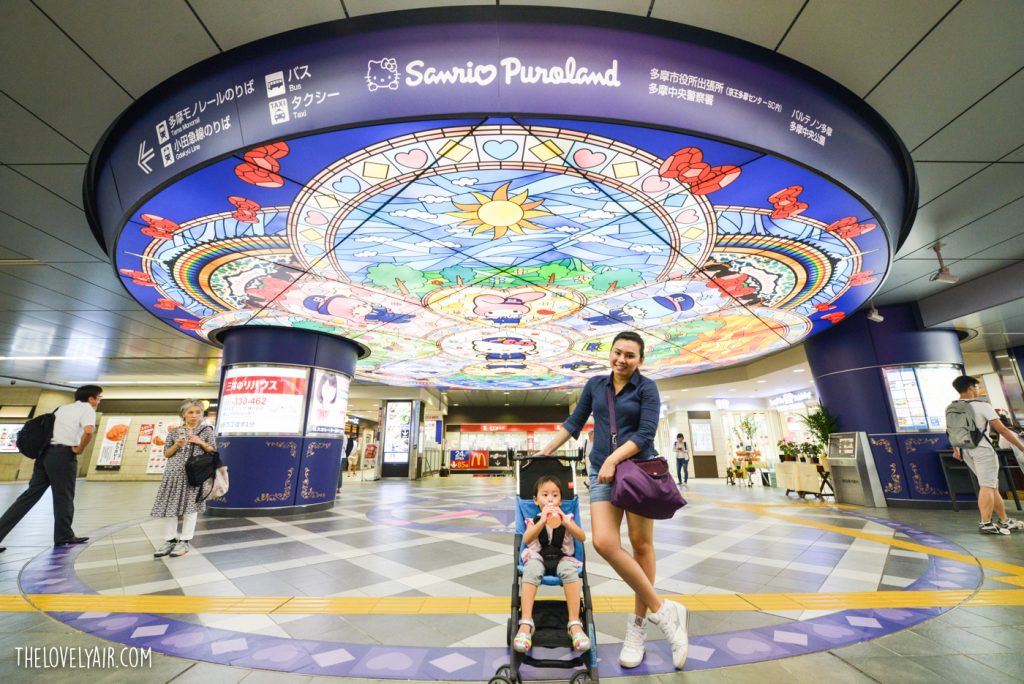 t is a day for my daughter again. We went to Sanrio Puroland, the land of kitty lovers.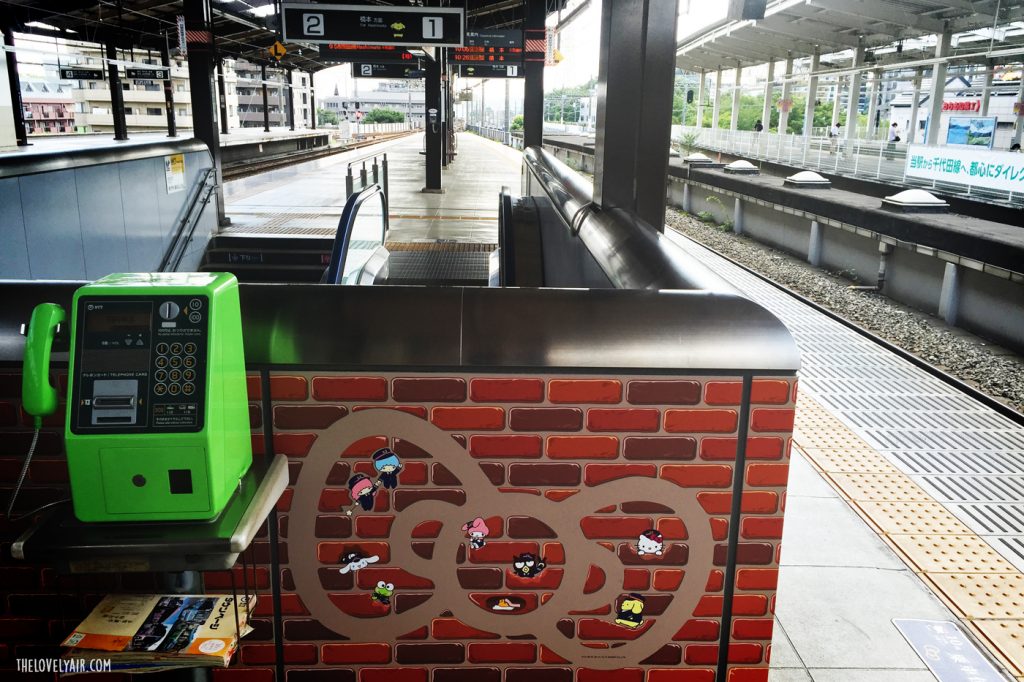 Japanese always concentrates on all creation. When we arrived at the destination, Sanrio Puroland. Surprisingly, we met Sanrio gang in everywhere within the station.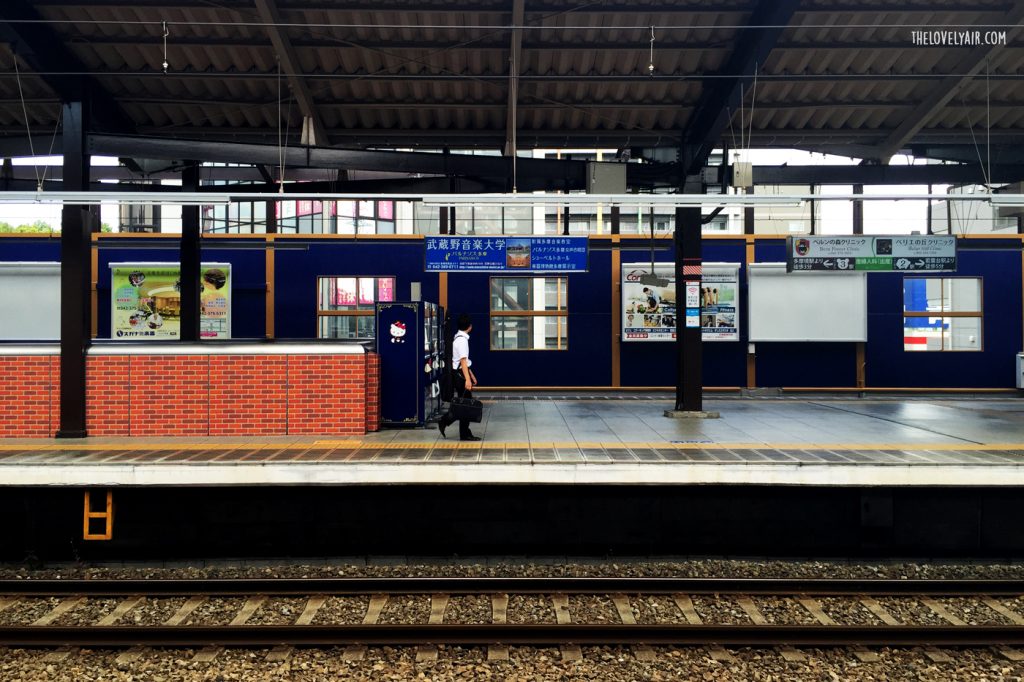 Sanrio drinking machine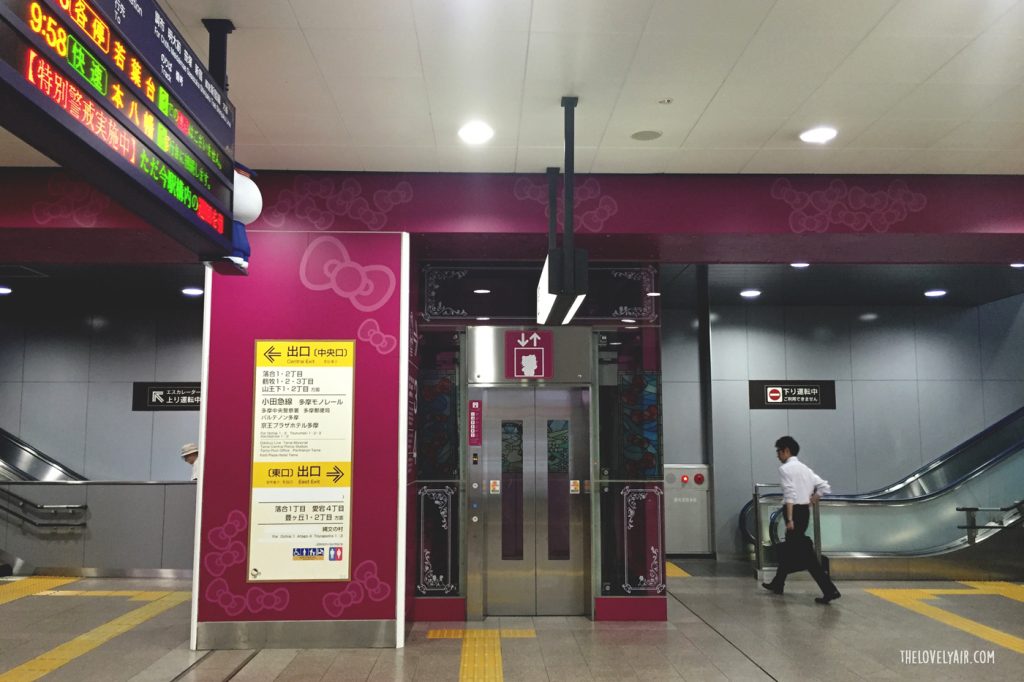 A kitty elevator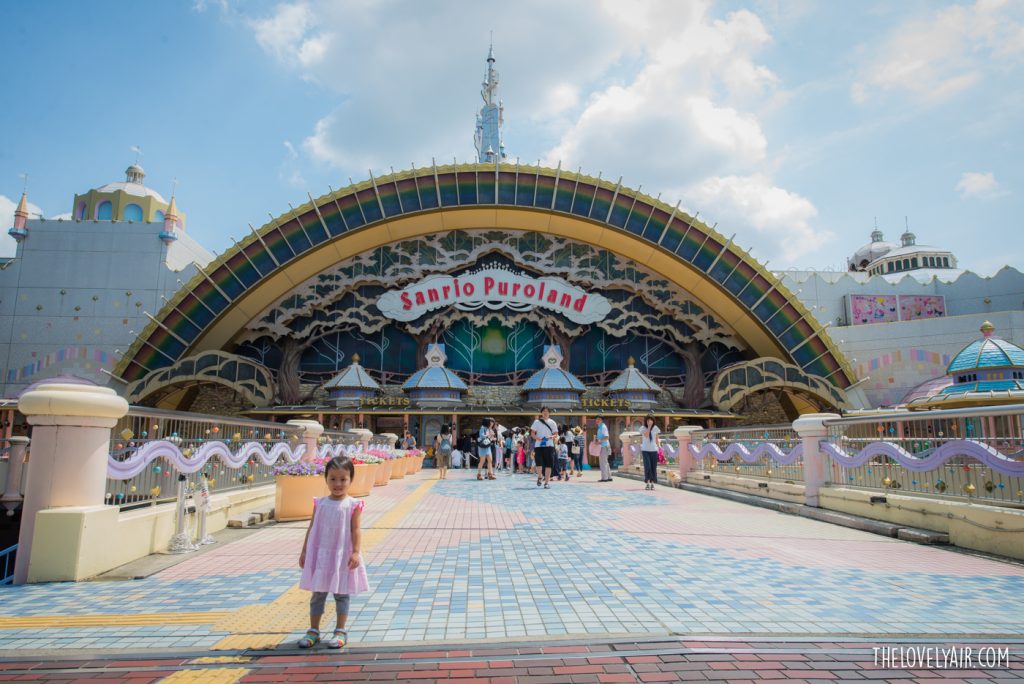 Finally, we arrived at Sanrio Puroland.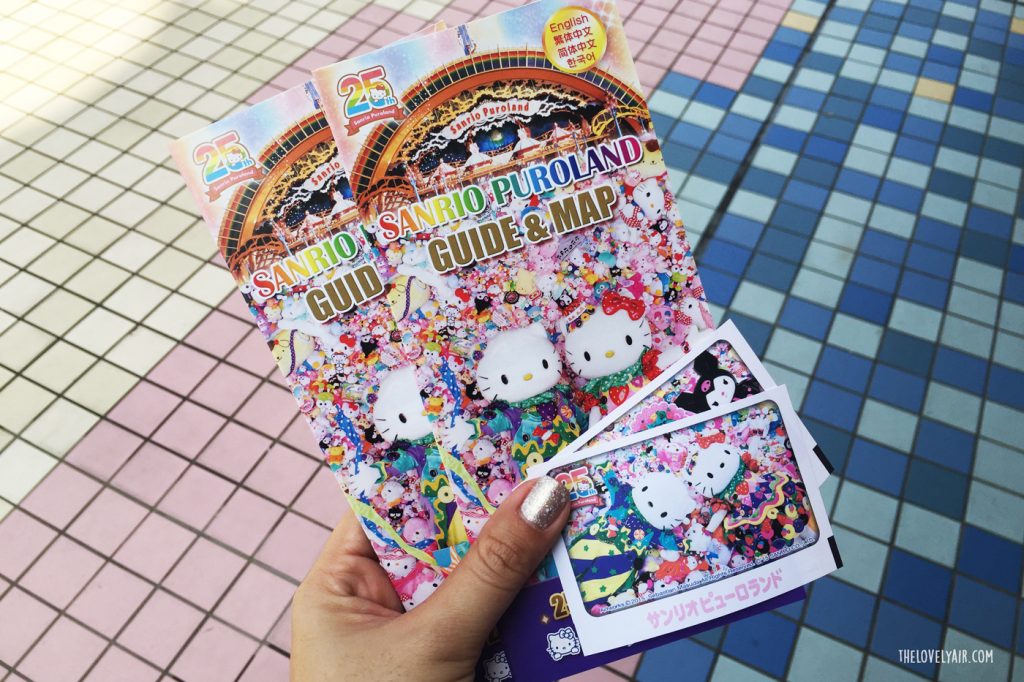 Don't forget to buy tickets.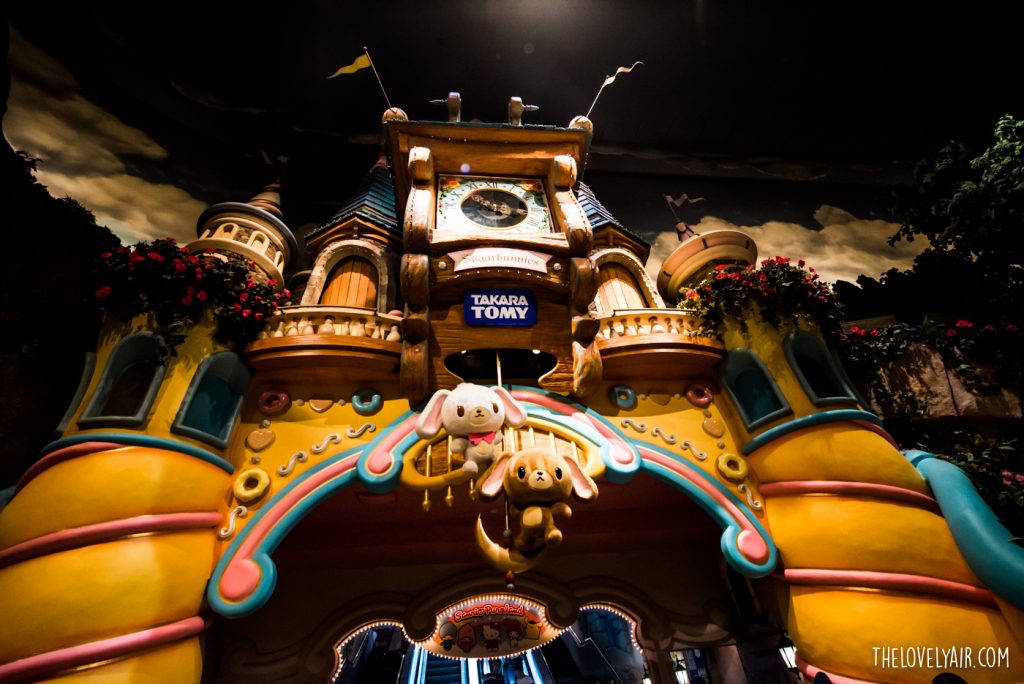 The interior design here was magnificent. It was a children land. My daughter was very excited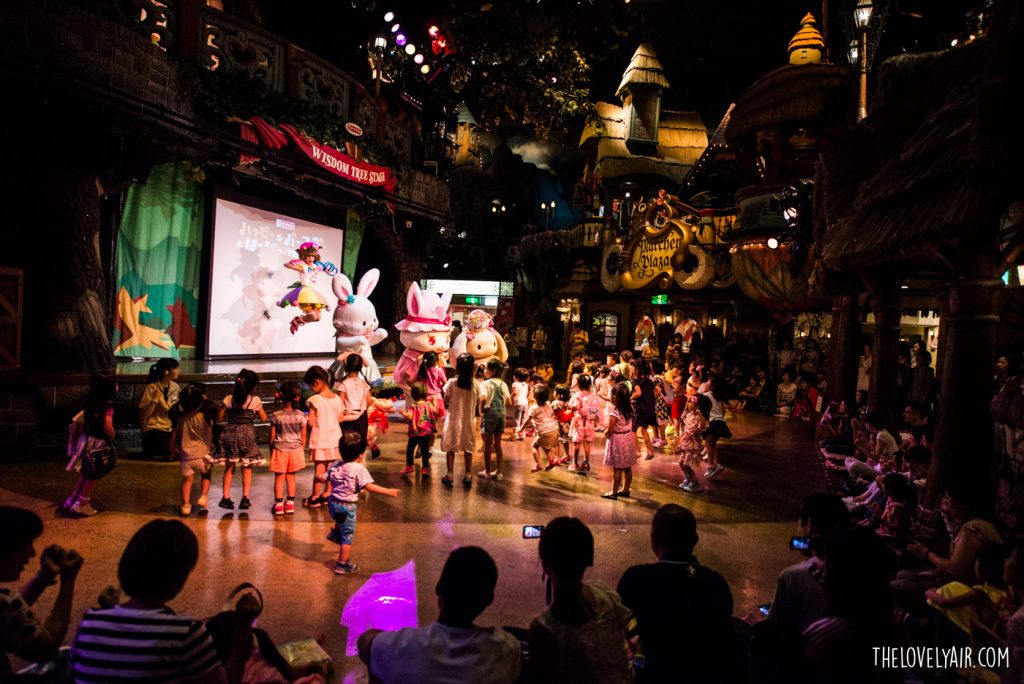 You can check a schedule of performance on the map which attached with tickets.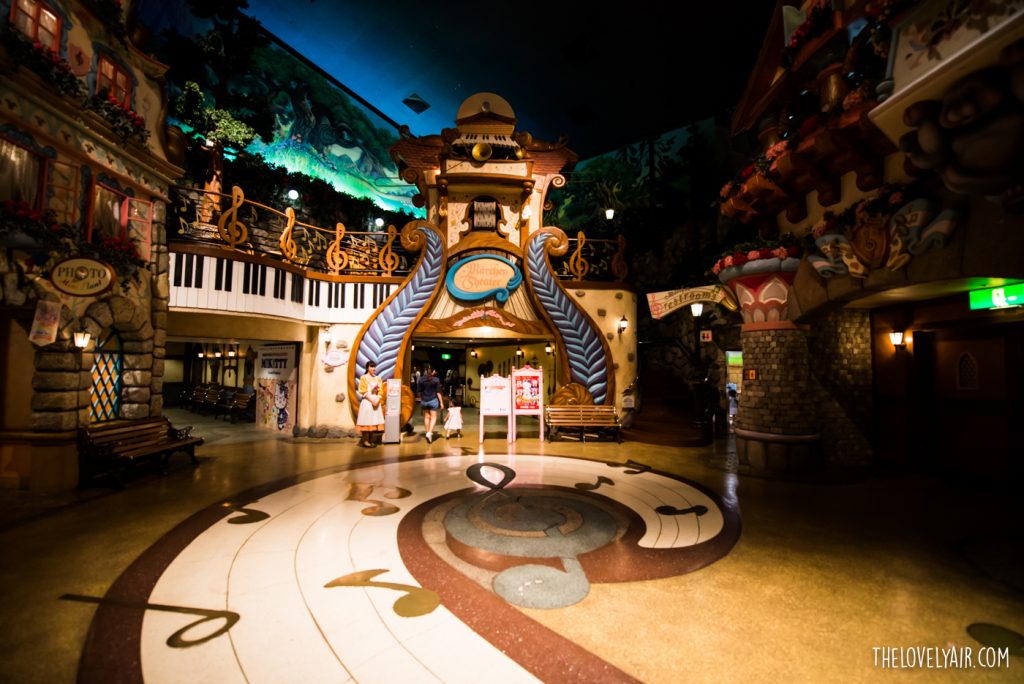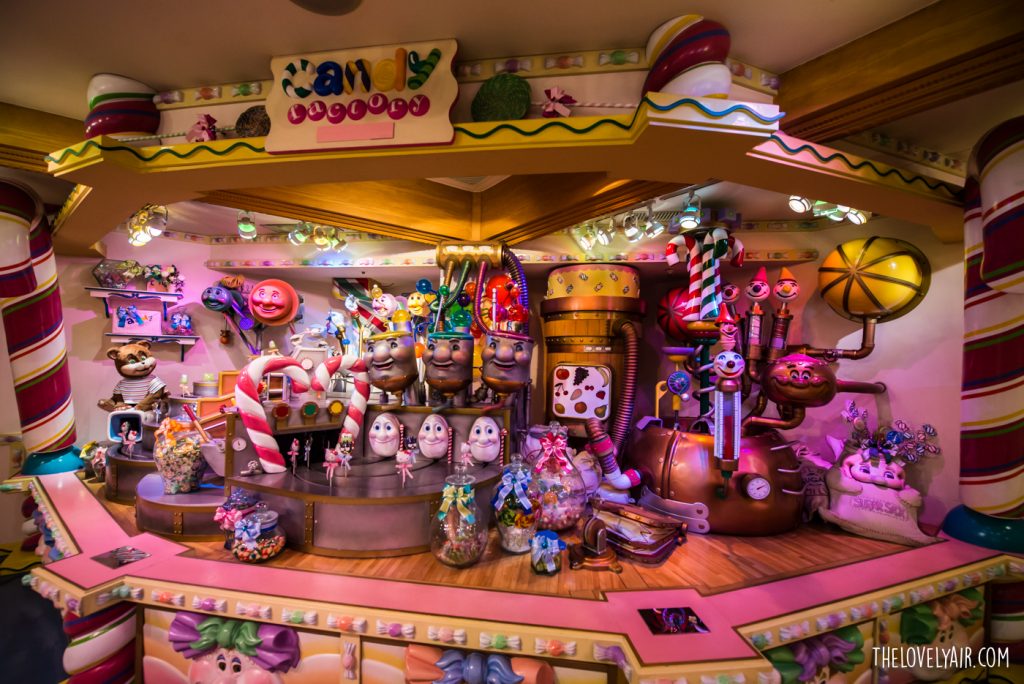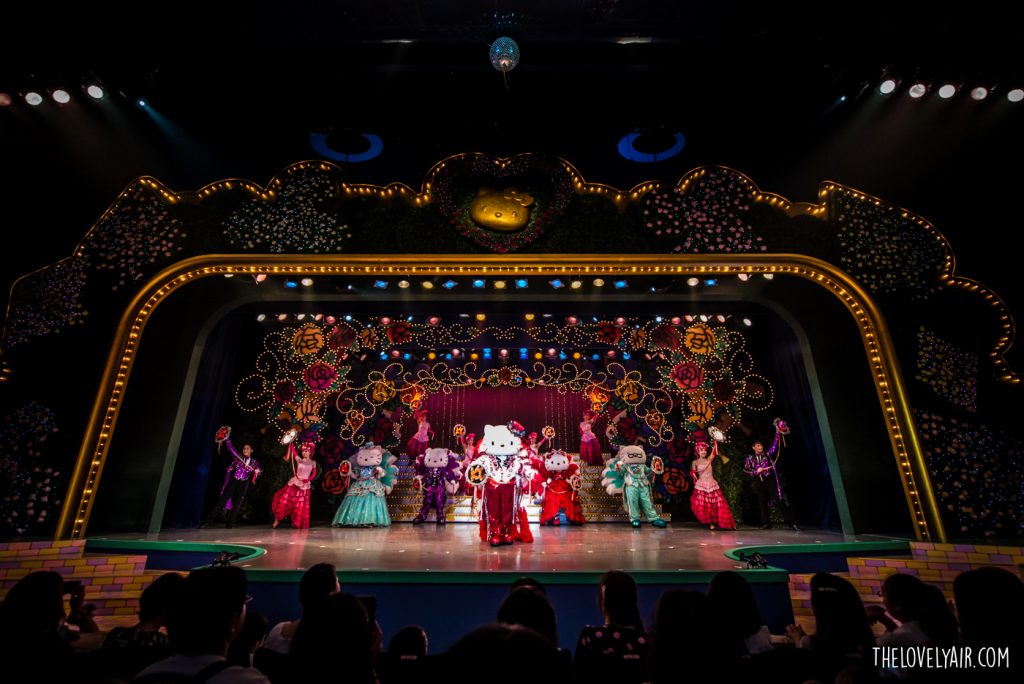 We watched a Kitty performance but we did not understand it. The performance was operated by Japanese language only.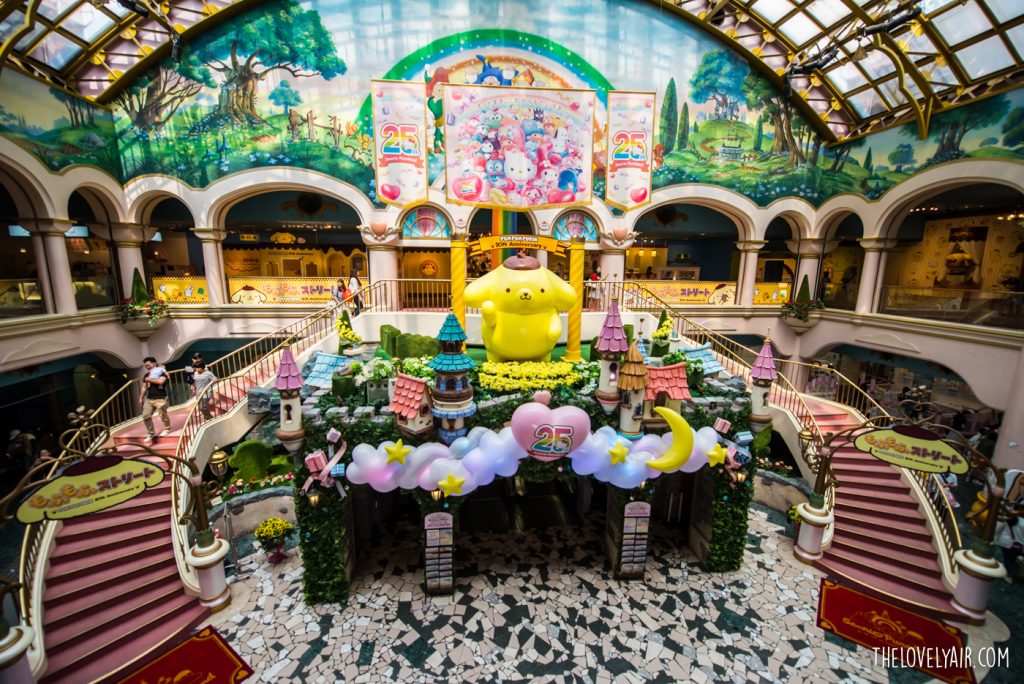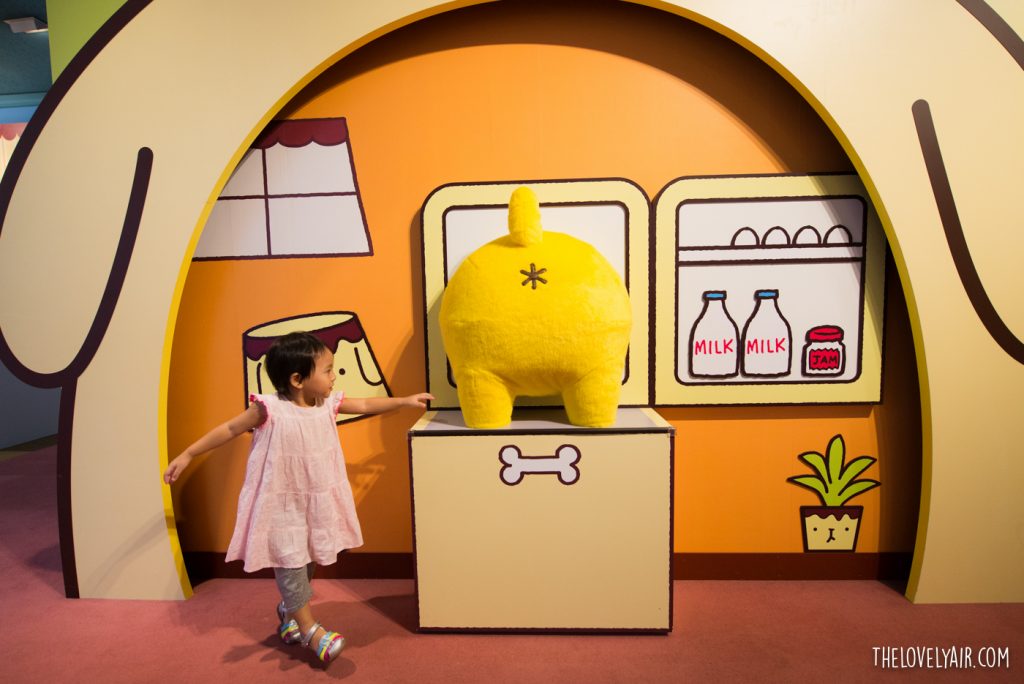 There were many beautiful areas for shooting photos.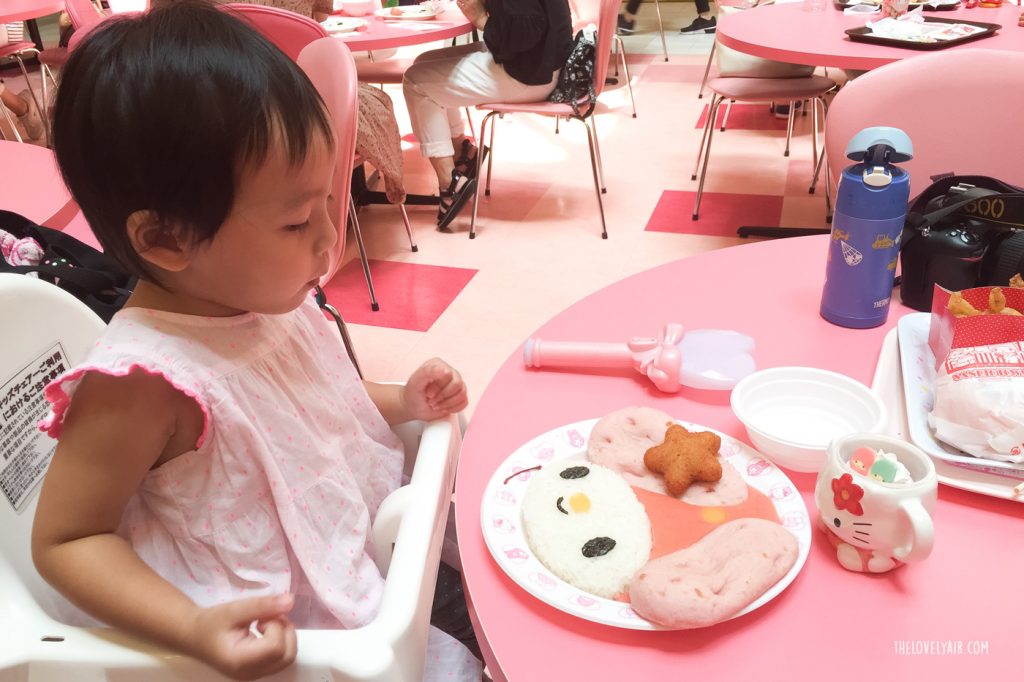 The food court was adorable and all menus were related to Sanrio as well.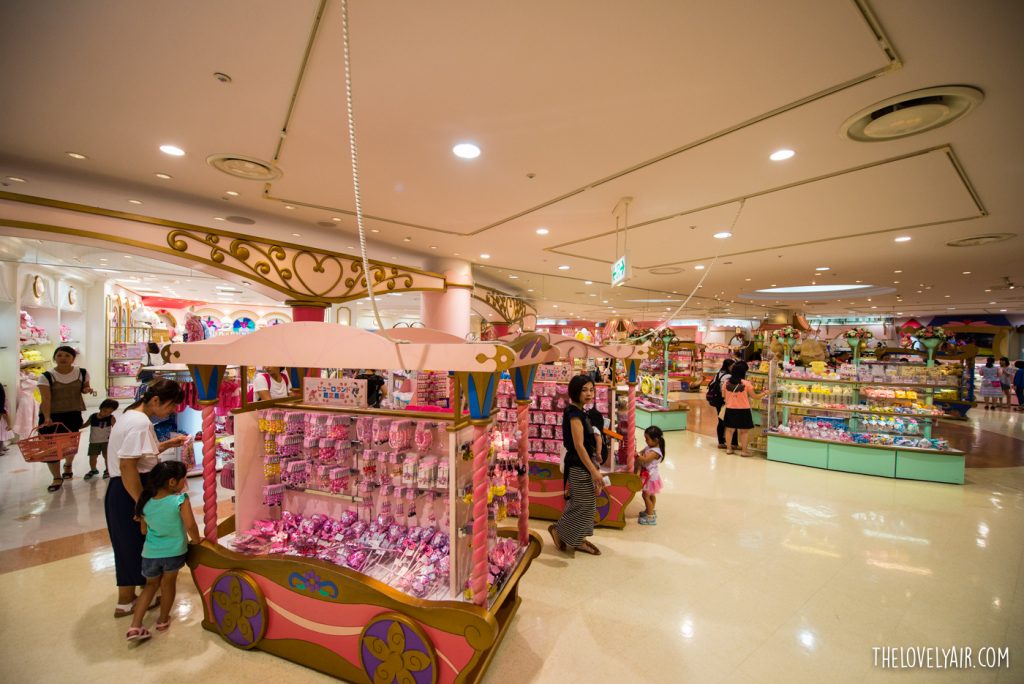 You will spend a lot of money for sure if you go to this shop.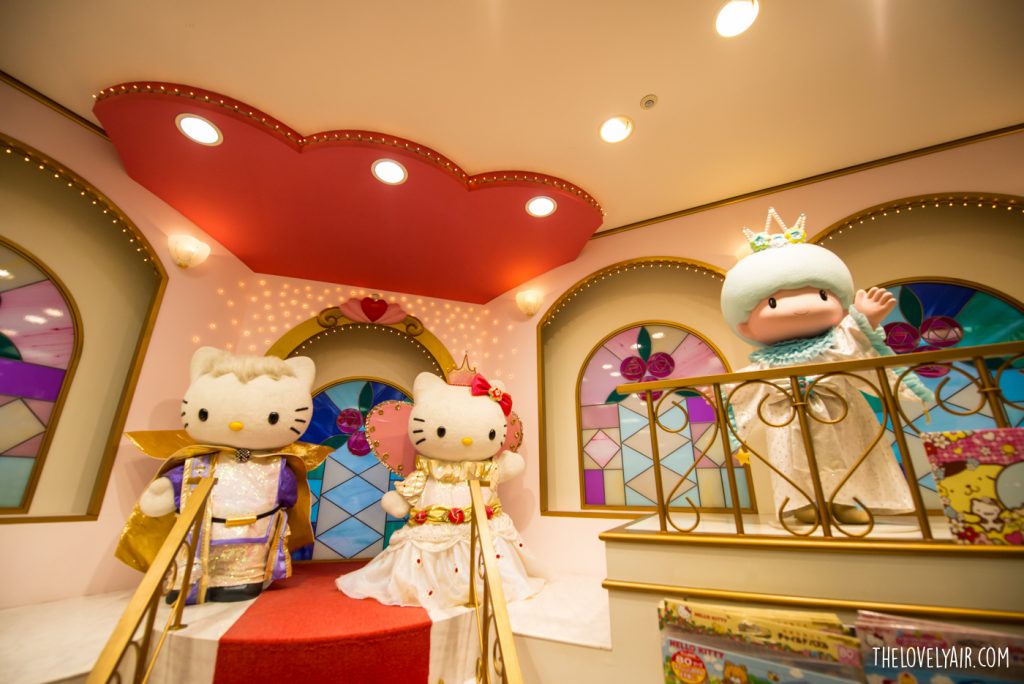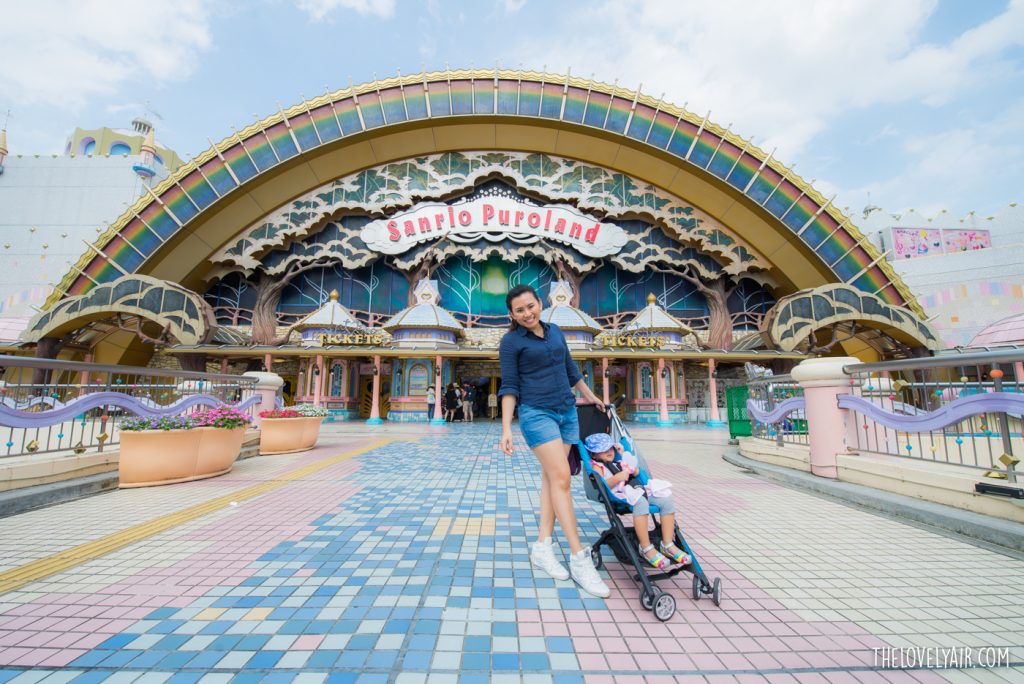 It did not take a long time for Sanrio Puroland. It took a half of a day.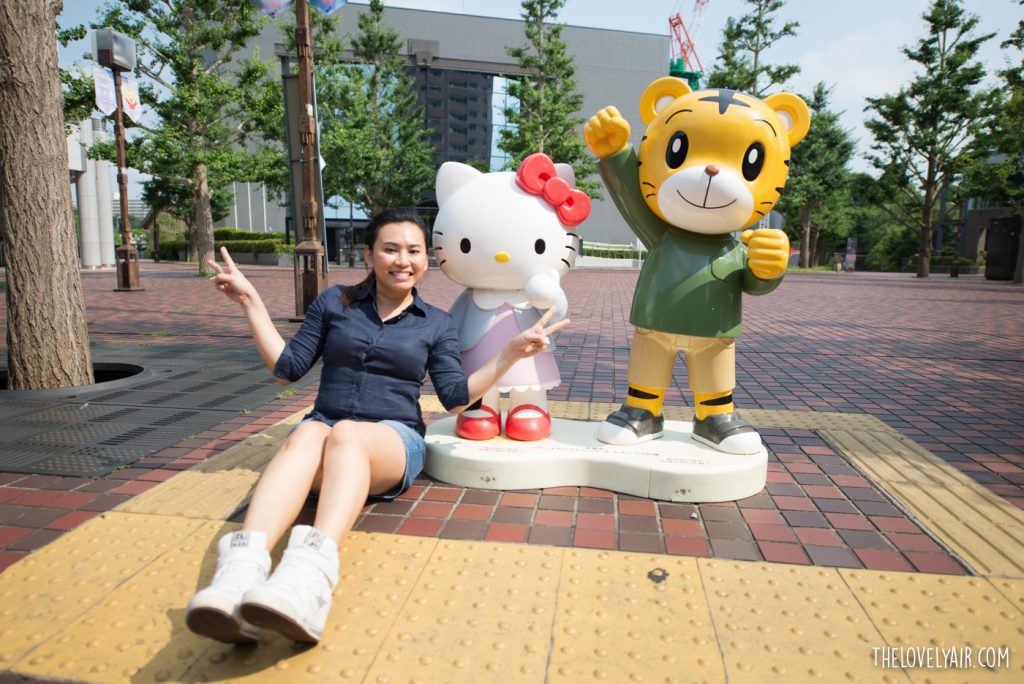 It did not only my daughter preferred this place, I also loved it as well.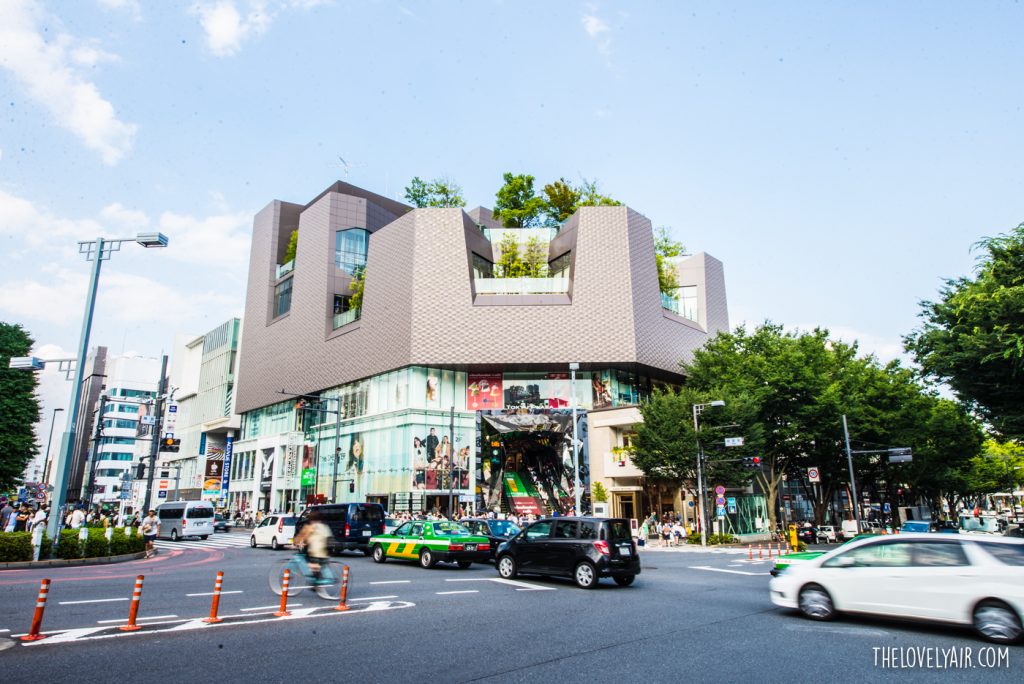 From the dreamland for children, Next, let's go to Harajuku which is the land of teenagers.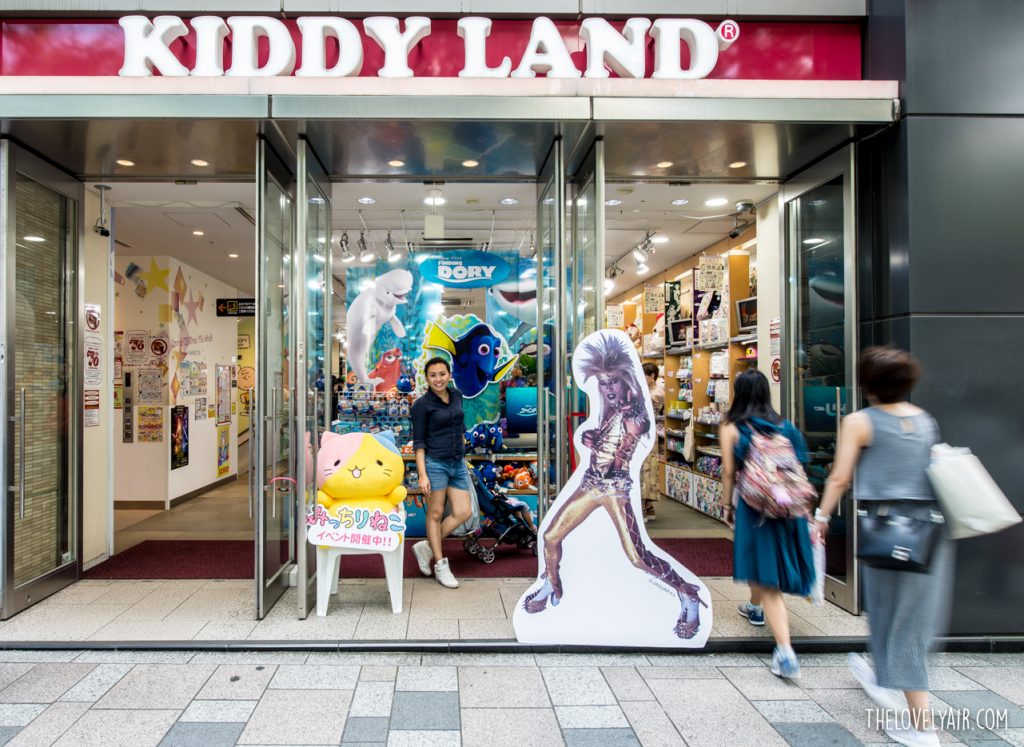 Dropping by Kiddy Land for shopping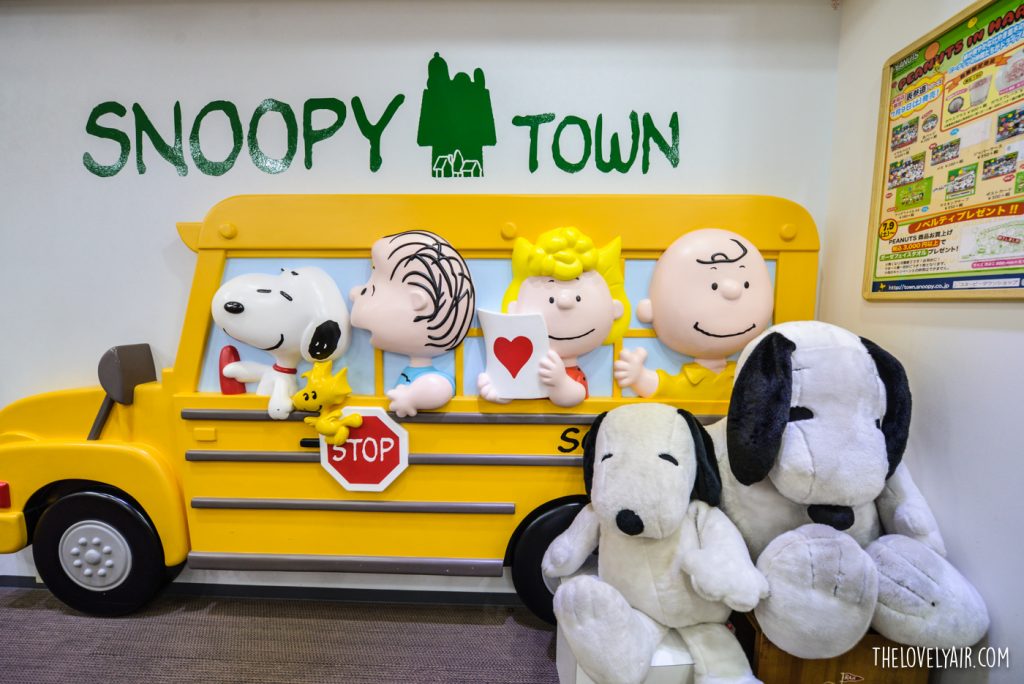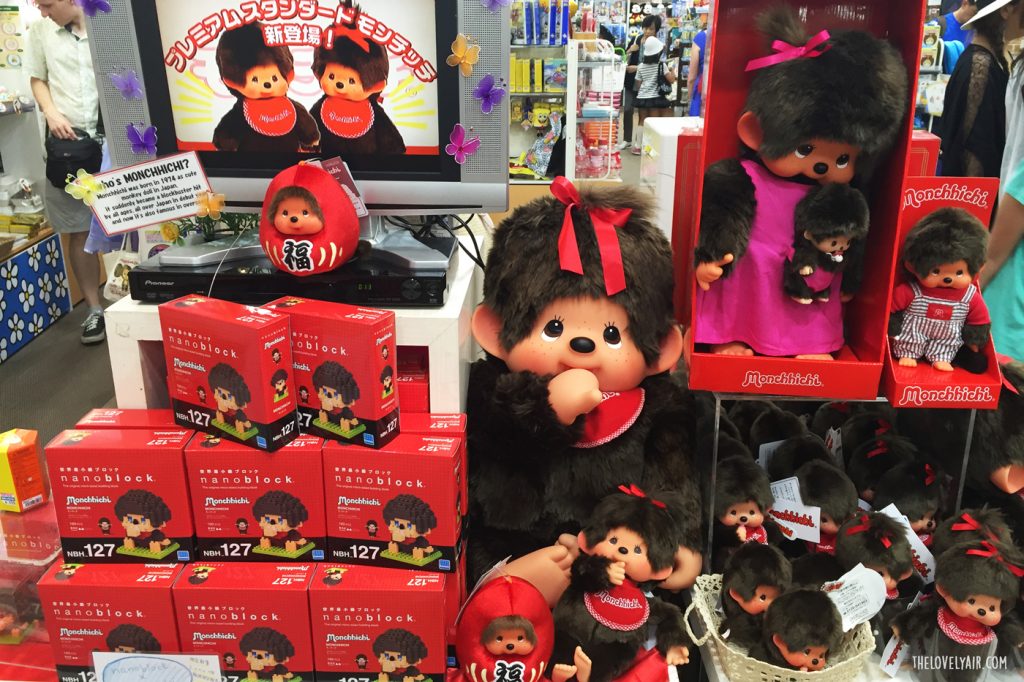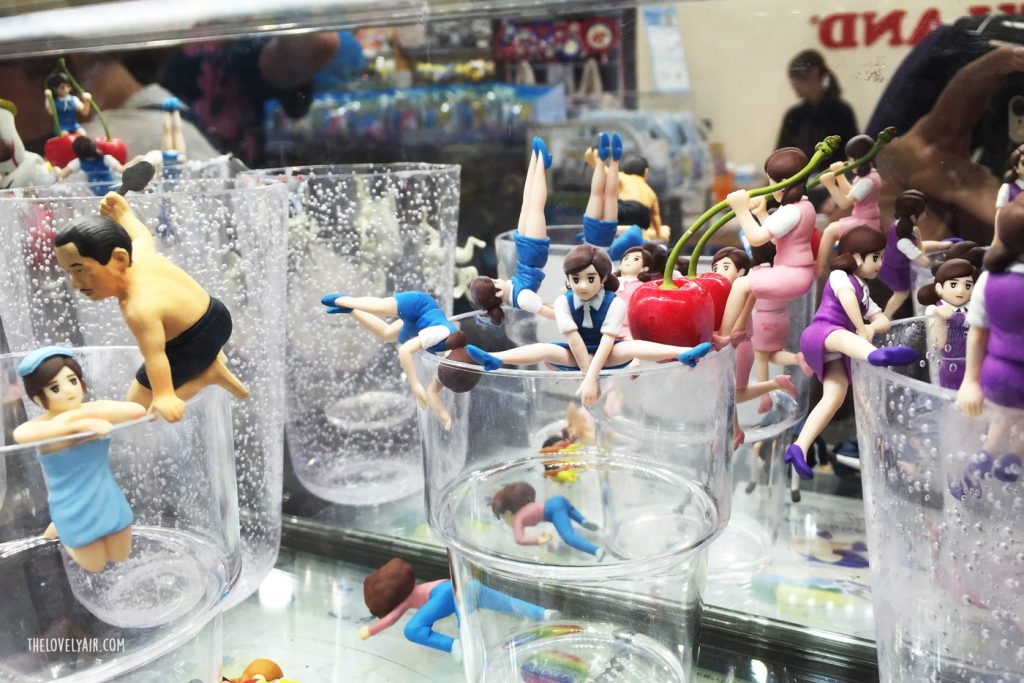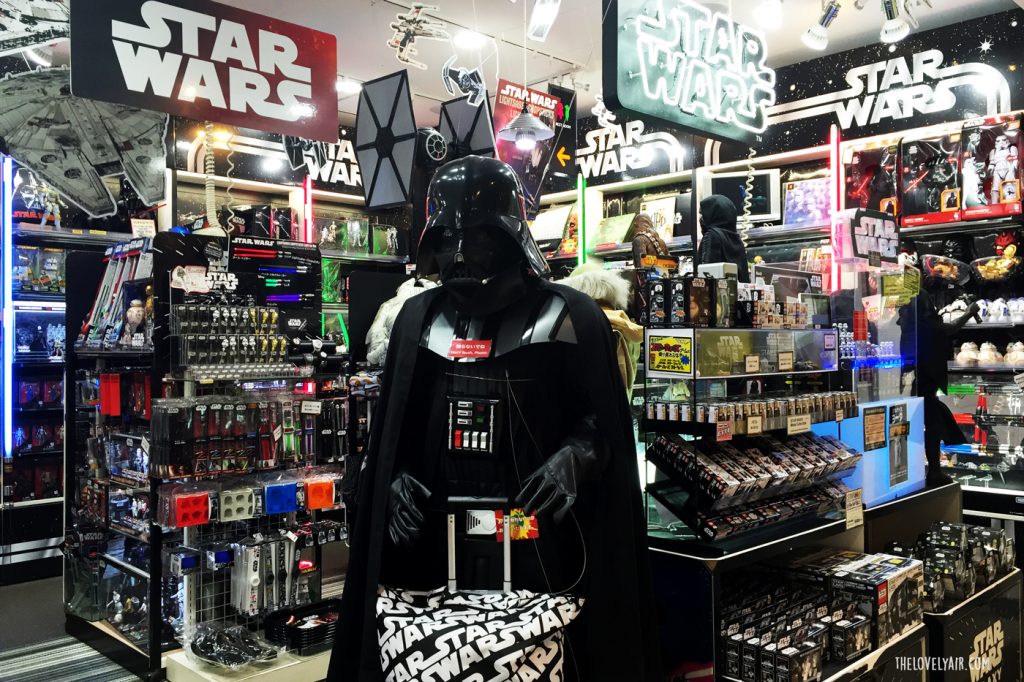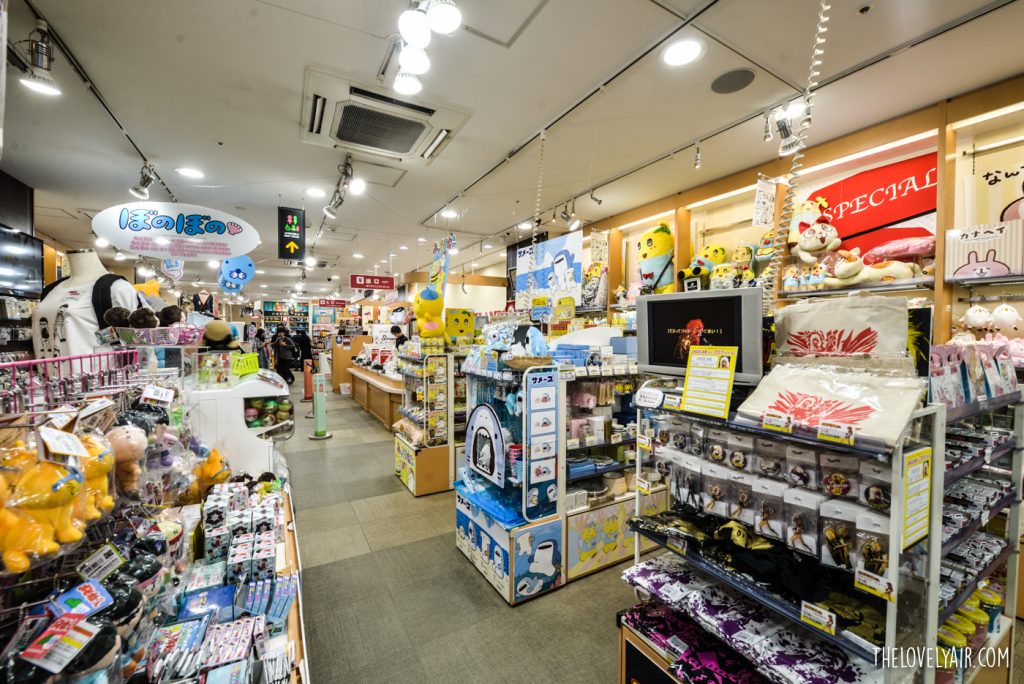 There were many cute goods.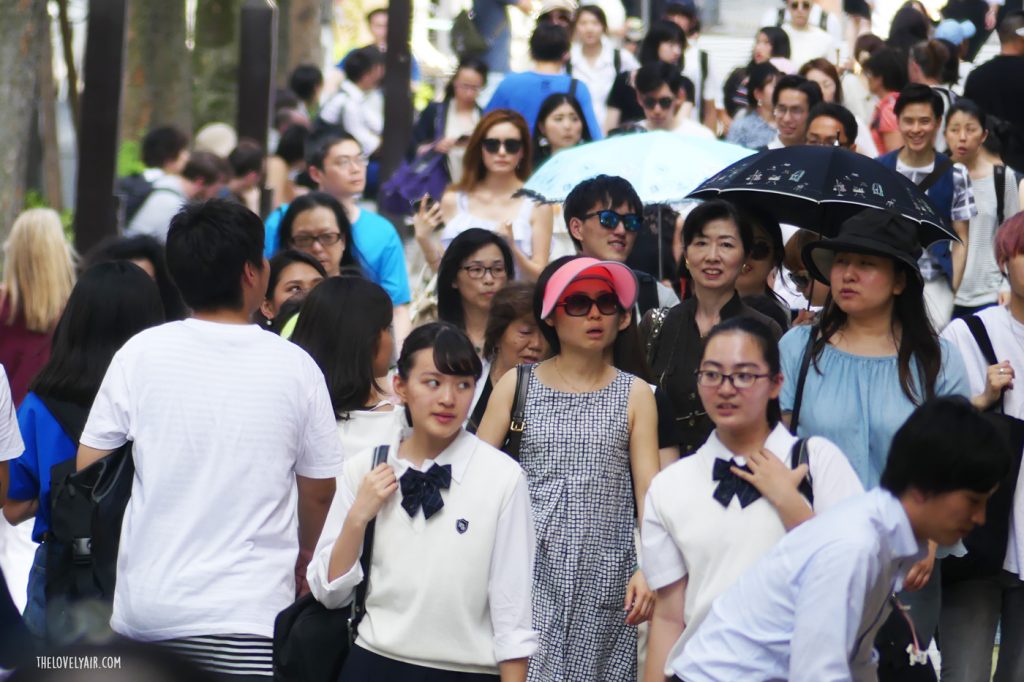 This area was a shopping area for teenagers and it was very crowded.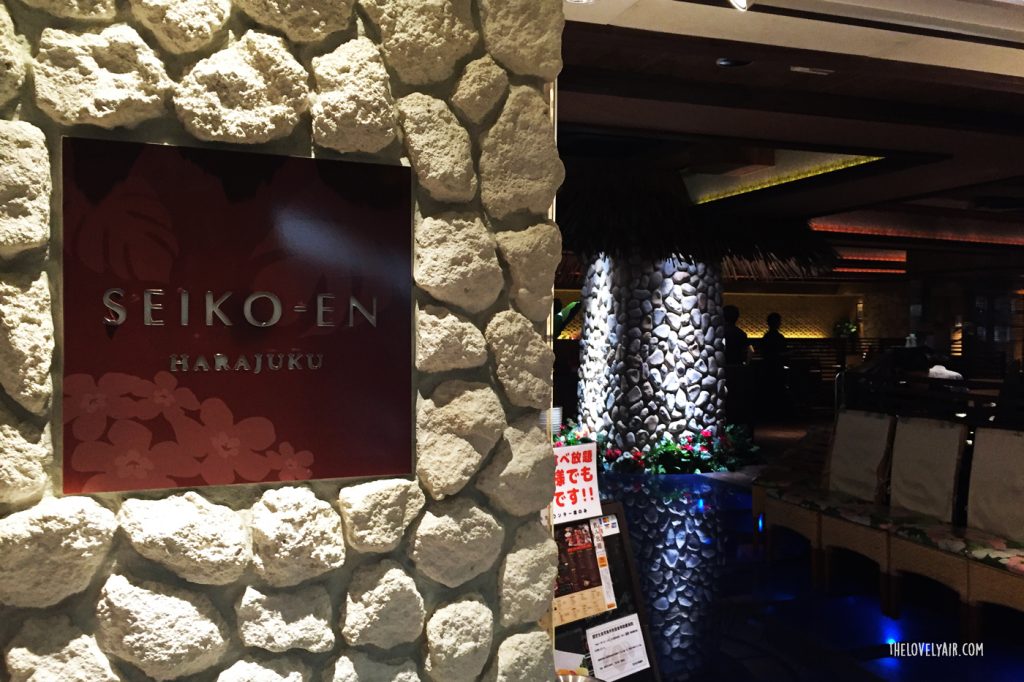 We had a dinner at this restaurant which is a buffet BBQ style.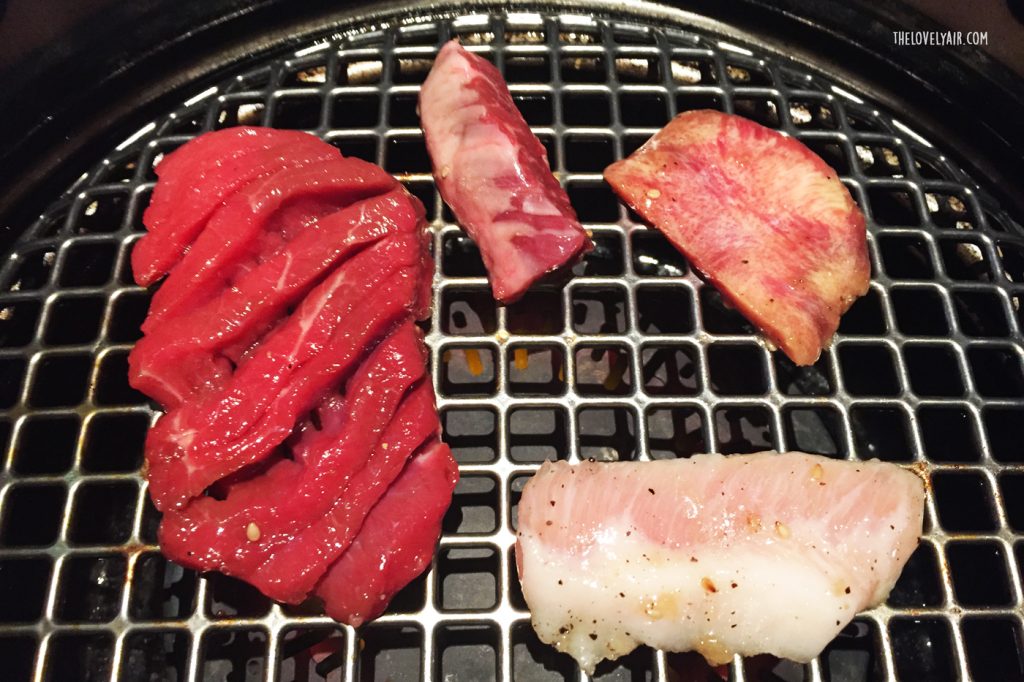 The price was approximately 3000 yen per person including meat and pork for BBQ.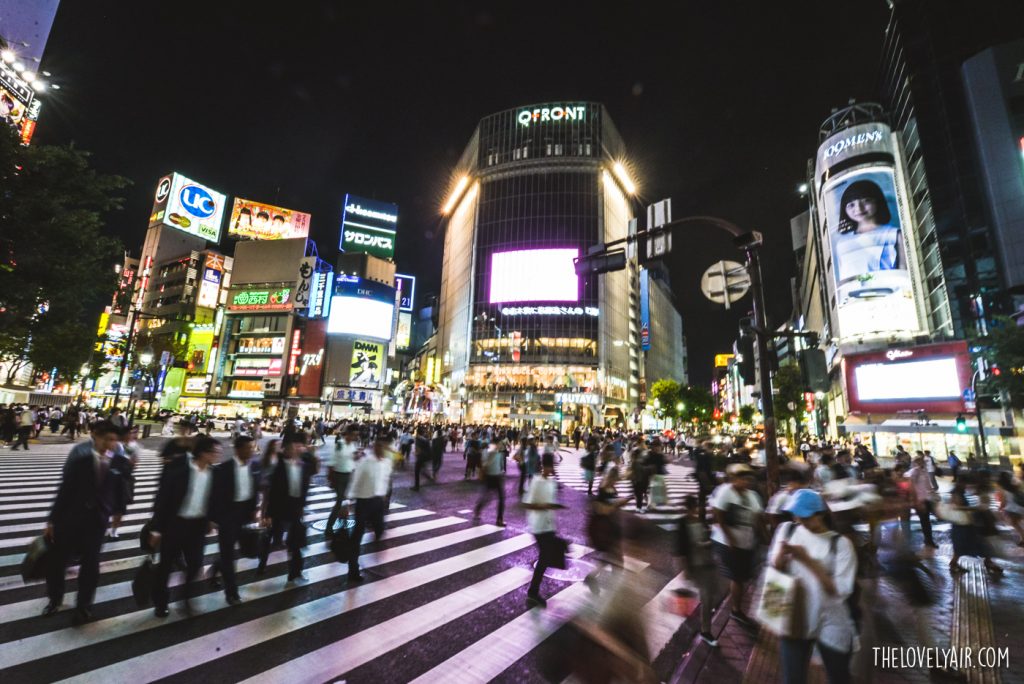 We went to Shibuya after finished a dinner and The Shibuya Crossing. It was crowded again.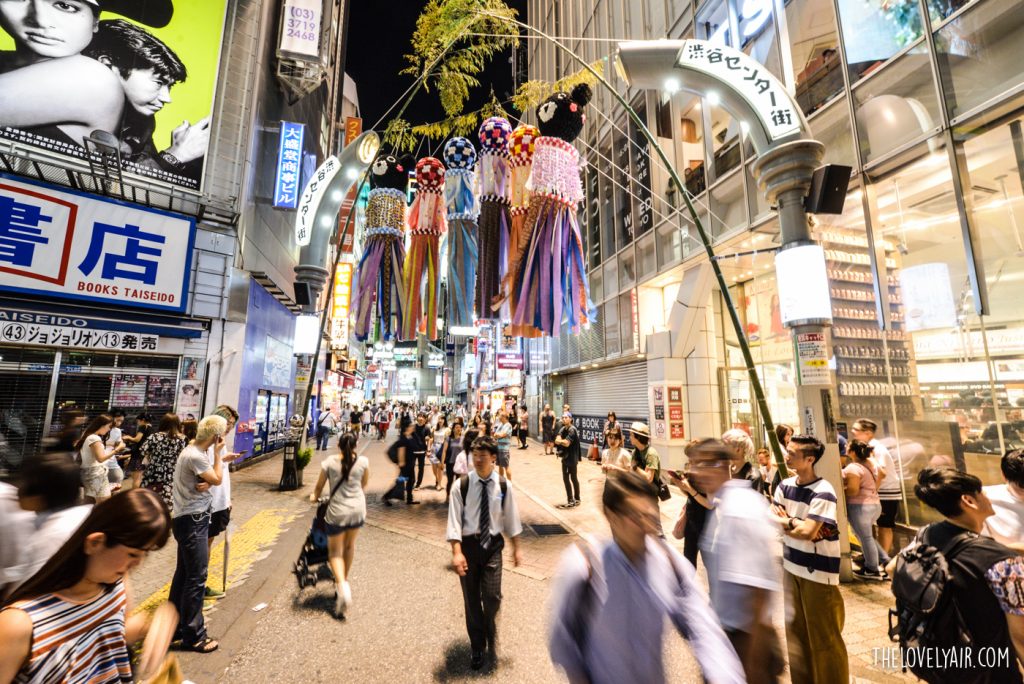 My daughter was taken in the baby carriage to see the beautiful building and environment of Tokyo style at Shibuya. Then, we went back to the hotel.
Day 5 Tokyo -> → Shinjuku → Narita Airport → Bangkok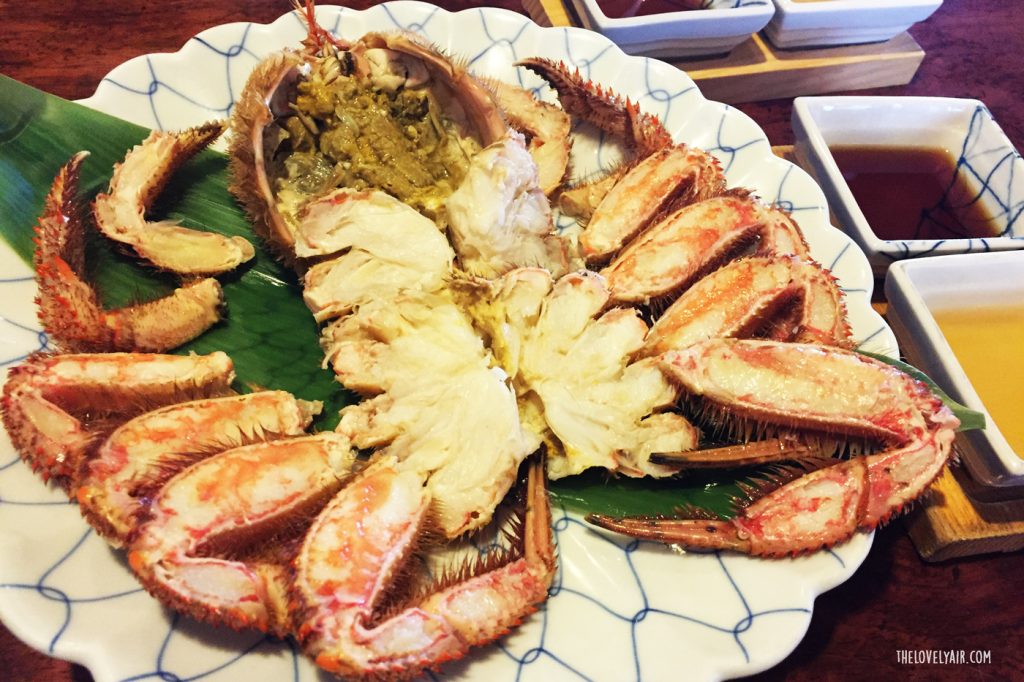 The last day in Tokyo, we woke up late and had lunch at Shinjuku. I ate a big set of crab menu at Kani Doraku.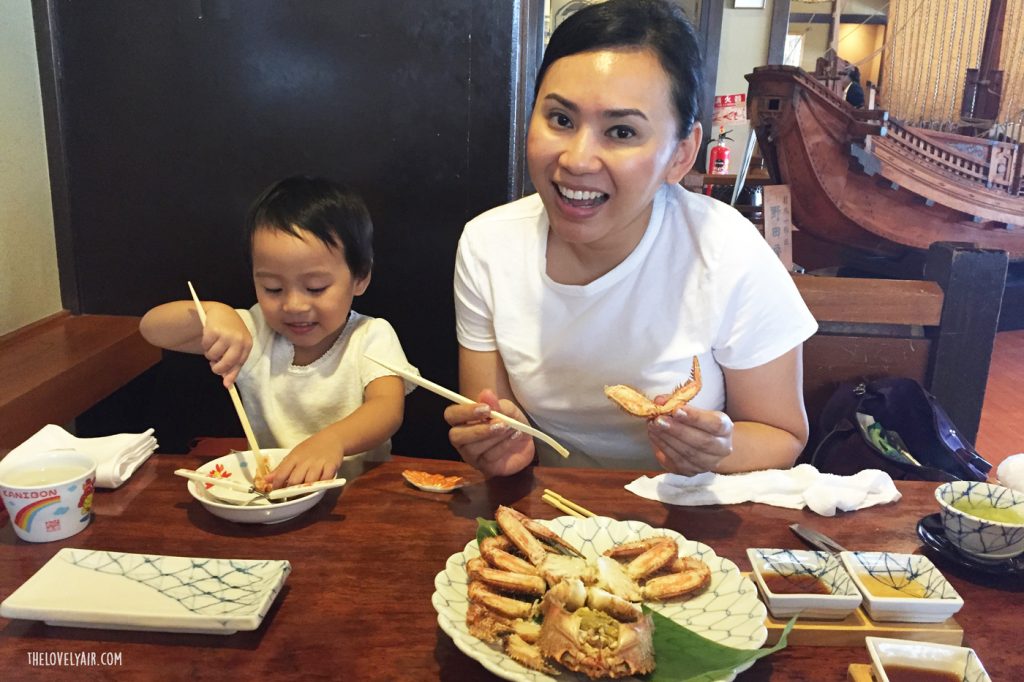 The restaurant offered only crab menus such as big crab, hairy crab and Taraba crab. Everything was crab!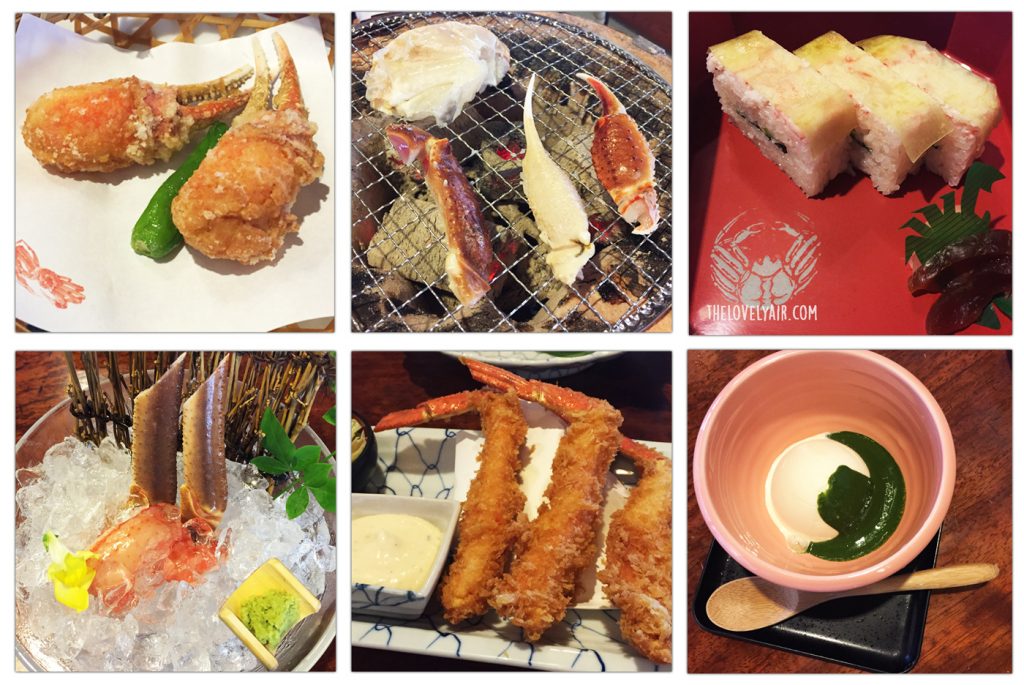 I was full and happy.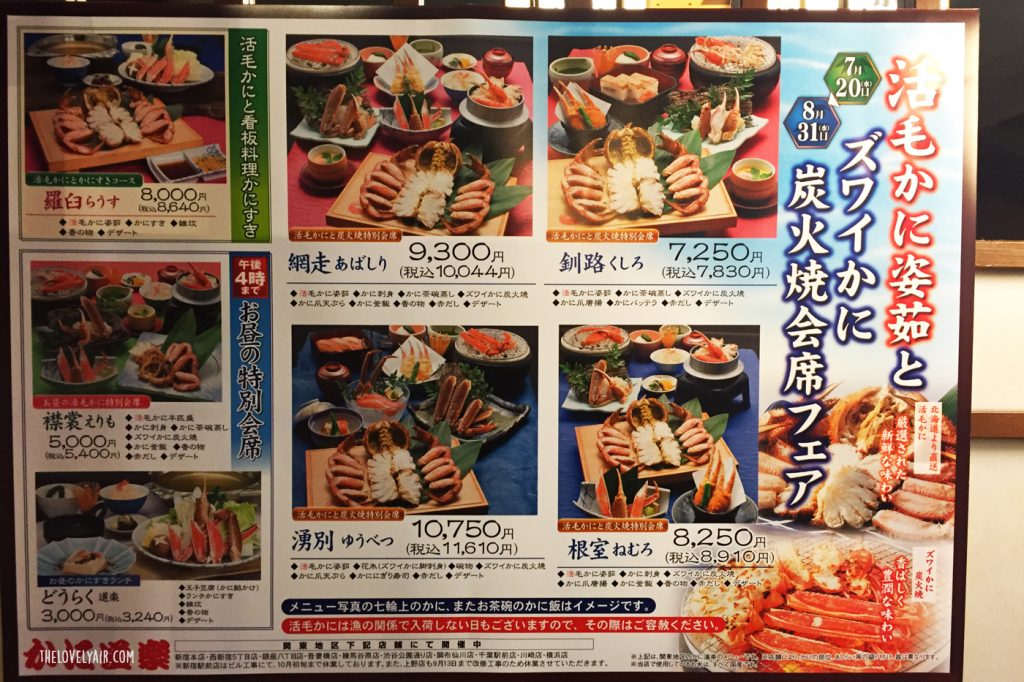 This is a price and menu. Let's take a look.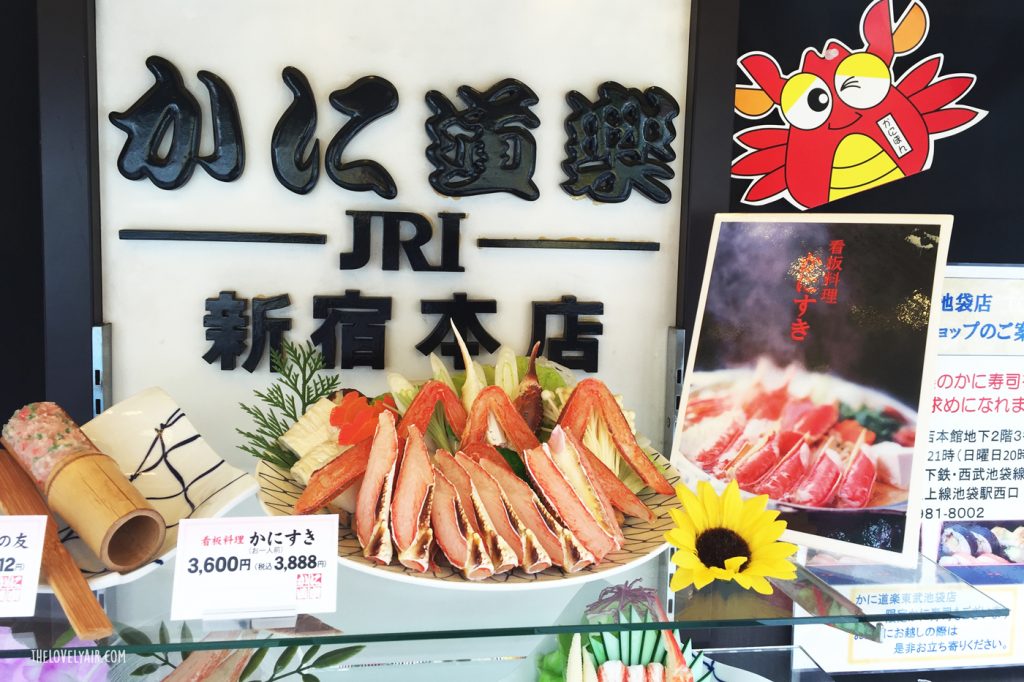 The name of restaurant is in the picture. It offered good service and delicious meals.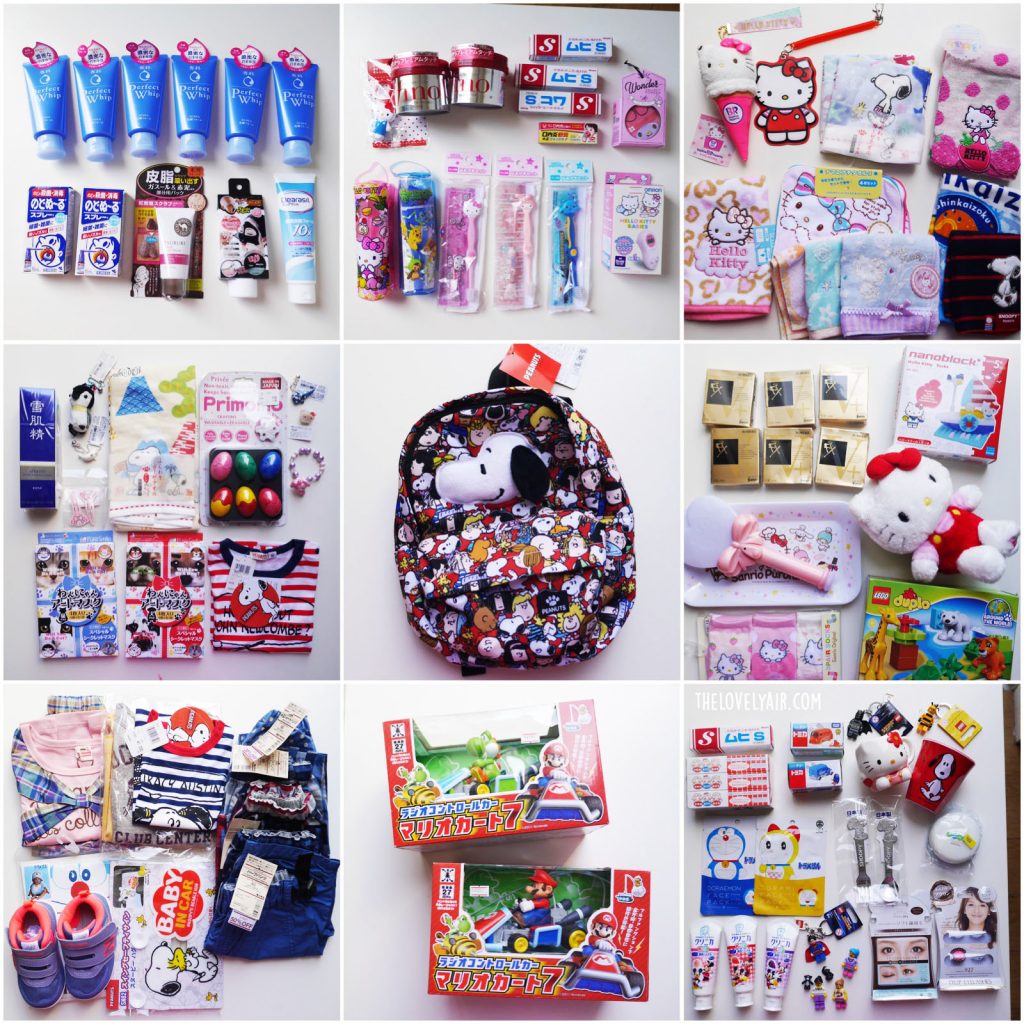 These were what I got in Japan. All stuff was for my children.
We went to shopping for a while before going back to the hotel in order to pack all of our stuff. We had a flight to go back to Bangkok. So, there was nothing to do much. We went to shopping at the airport. Then, we slept a long night on the plane. In conclusion, we were happy so much in this trip. Although we were tired, it was valuable to gather precious memories together.
I hope that this review is useful for you. I did not provide a deep detail of journey because I think that it was not difficult to travel in Japan. I only used Google Map, a mobile application rather using maps on train stations or a paper map. Although we got lost on the train, Japanese people were kind and willing to help us. I really appreciated Japanese people. When we got lost, they were willing to help us without conditions. So, it was not difficult to go to Tokyo and travelled by trains.
Finally, it finished … Thank you for following my blog. If you have any questions, please ask me via LINE or Inbox. If I have time, I will reply all of your questions.
Don't forget to share this article in order to support me for the review ^^