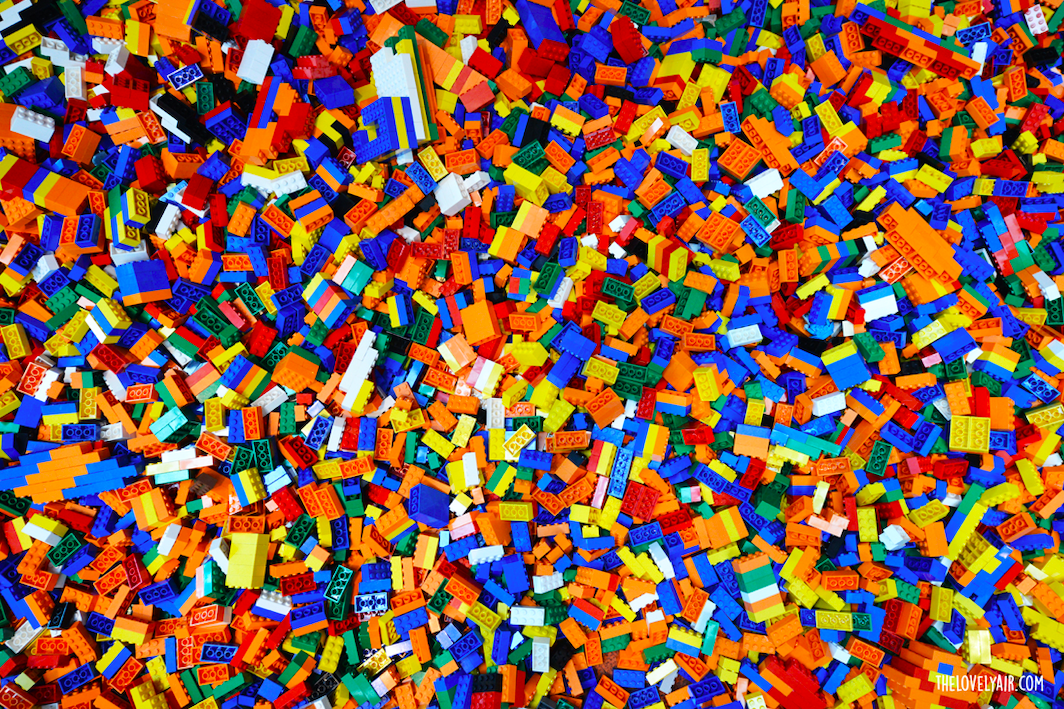 3 Days 2 Nights At LEGOLAND And Sanrio Hello Kitty Town Malaysia.
Hello followers! this blog is about LEGOLAND Malaysia Resort, this place is one of family destination for all families really recommended to visit. My family spend 3 days 2 nights here, the trip started on Friday and ended on Sunday. We travel by AirAsia, the destination is Changi International Airport, Singapore.. the way to LEGOLAND is not complicated and easy to reach.
For the hotel reservation, amusement park ticket are provided via various channel.
The first channel is that you can make the reservation directly via www.legoland.com.my : you can reserve for any things via this website such as Hotel, amusement park, and water park. You may search for the package that suitable for your family. There will have the details for each package provided clearly in the website. For example, Day pass package or 2 Day pass package. For me, I make the reservation for 3 days 2 nights, 2 adults 1 kid. The price is 3,650.00 RM or 36,050 thai baht approximately. This price is included hotel, amusement park and water park.
You may make the reservation via Travel Agency. I choose this website http://www.thailandbestprice.com/package/legoland-malaysia because it is very convenient and making the reservation via travel agency is quite cheaper that reserving directly from www.legoland.com.my Making the reservation via travel agency costing 29,780 thai baht, not including Water park. If we buy water park ticket in front of the park, it cost 29,780+3,550 = 33,330 thai baht .. save 2,720 thai baht.
Package details:
Package name : 3D2N LEGOLAND Malaysia Package
No. of day : 25 – 27 Nov'16 (02 nights)
No. of guest : 2 adults + 1 children (3 yrs.)
No. of room : 1 room
Price per 1 adult : 14,890 baht/package **free 1 kids/room
Amount : 29,780 baht
Day 1: (Donmeung Airport)→ (Changi International Airport) → (Lego land or Johor Bahru)
My family is out from home since an early morning, flight schedule from Thailand to Singapore is 7.00 am and arrived at Singapore around 11.00 am. After we passed the immigration, we go to get the luggage and waiting the travel agency's staffs to pick up. Then, the staff ask me to wait for him at Arrival Pick-up Point, it very convenient for family trip. Also, if you have a plan to travel in Singapore, I recommend you to call for Taxi or Grab Taxi via application and wait them here. The waiting point is quite comfortable and really easy to make an appointment.
Spend around 1 hour, finally, we arrived at " Lego land Malaysia Resort". Importantly, family members need to keep passport along with themselves because the travelling is cross over the country from Singapore to Malaysia. So when we meet the immigration, it would be easily for them to check our passport. For the arrival card that you received when you arrived at Singapore, you have to tick "Transit to Juhor Bahru". After that, you will get another arrival card when you are arrived in Malaysia, ask the staff for an arrival card and fill it completely.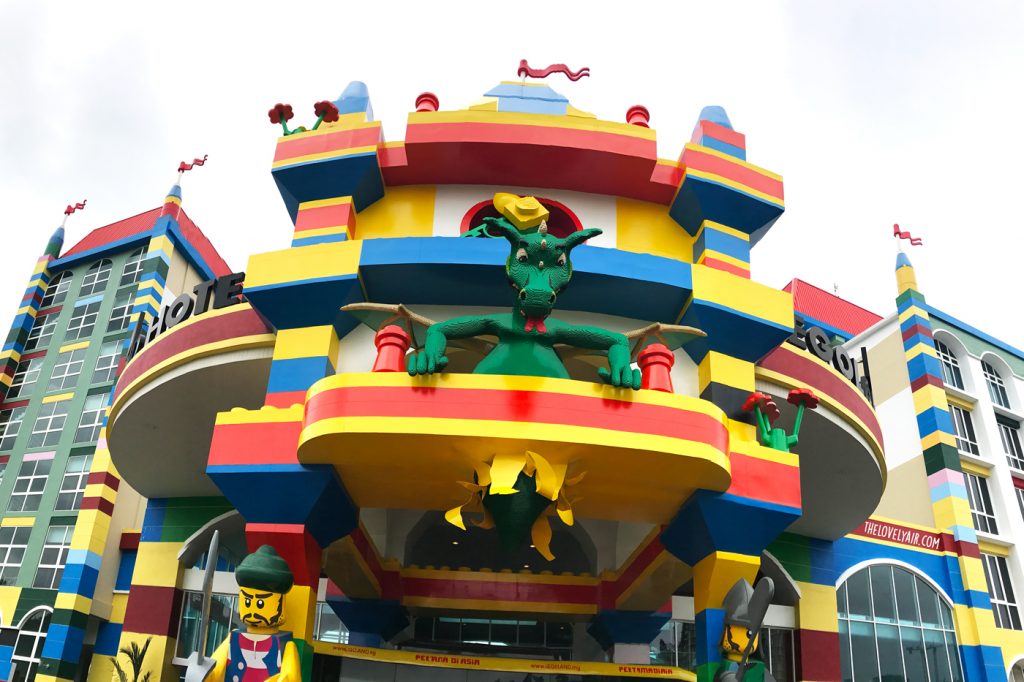 This is the wonderful atmosphere!! All the decorations in this hotel is decorated under the Lego theme.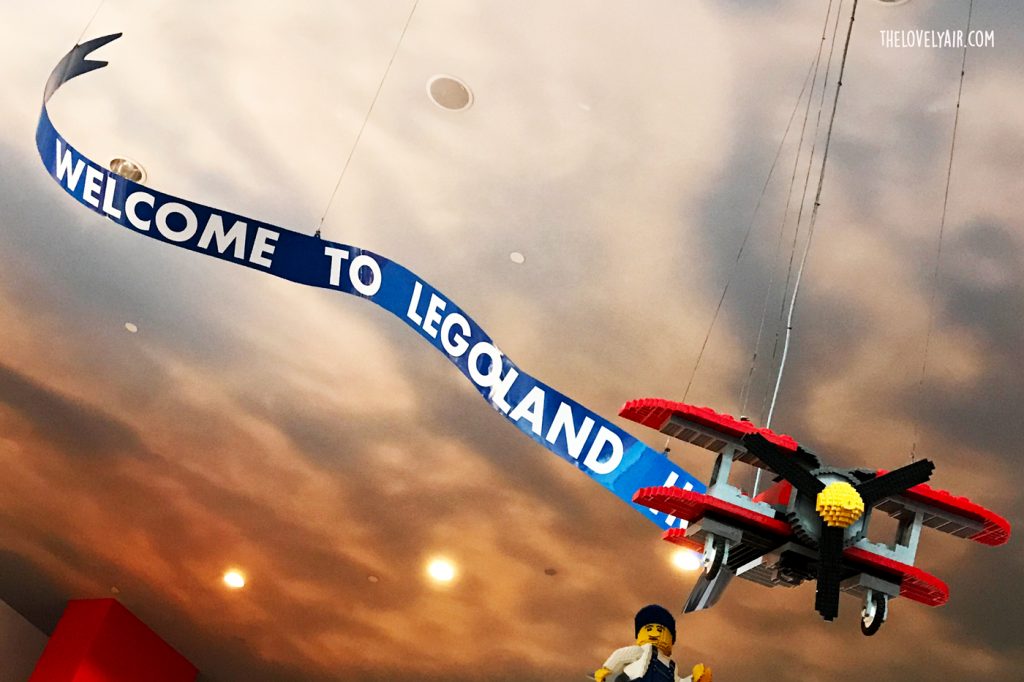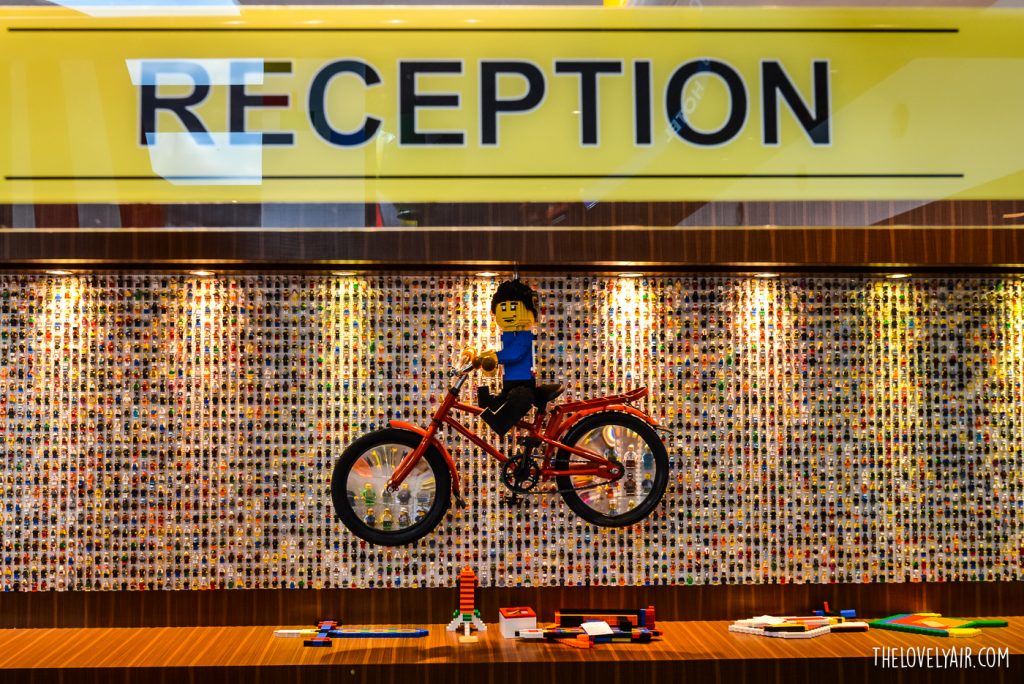 Reception point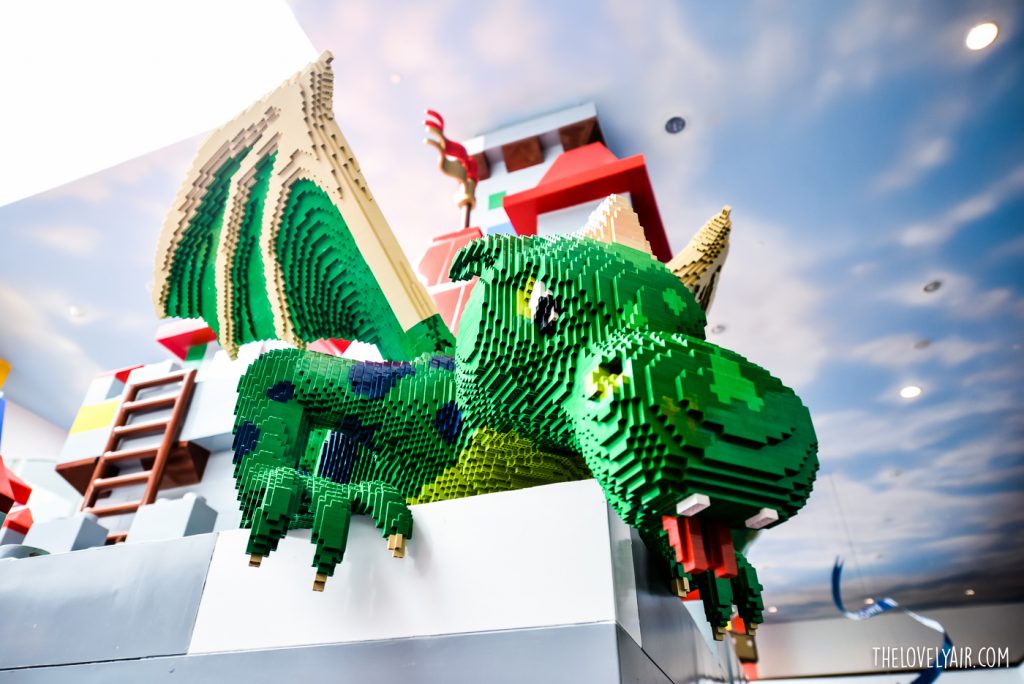 Dragon Lego !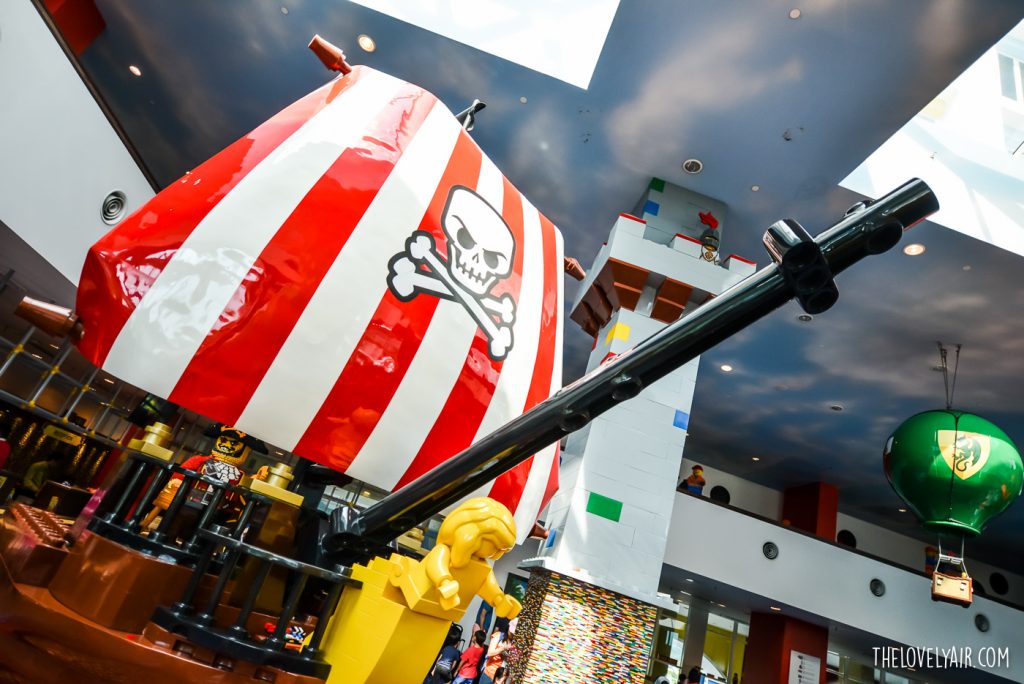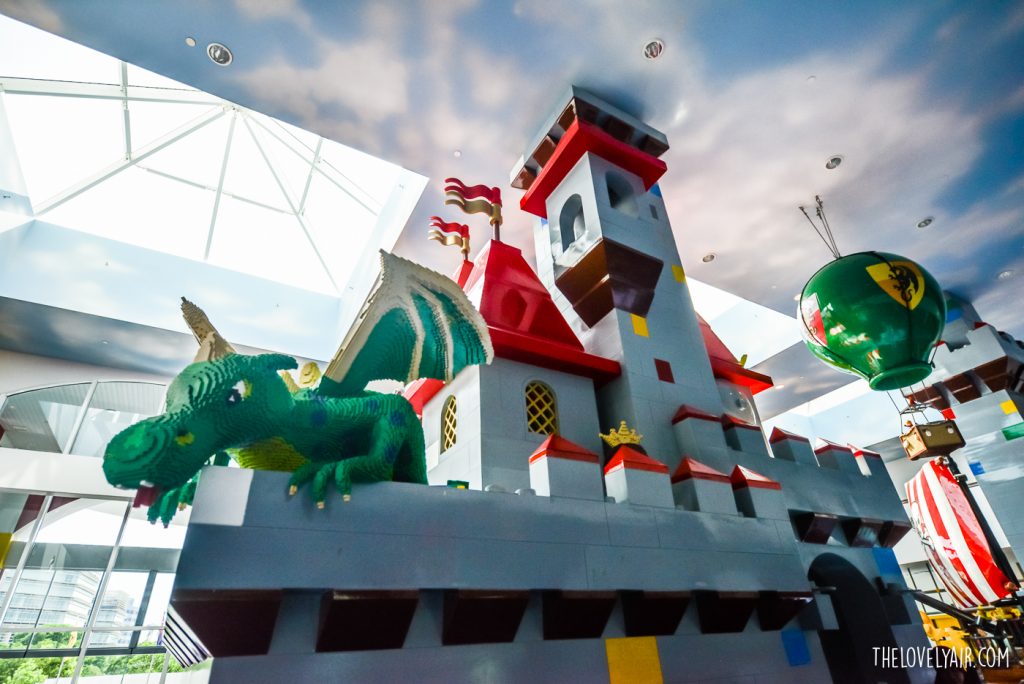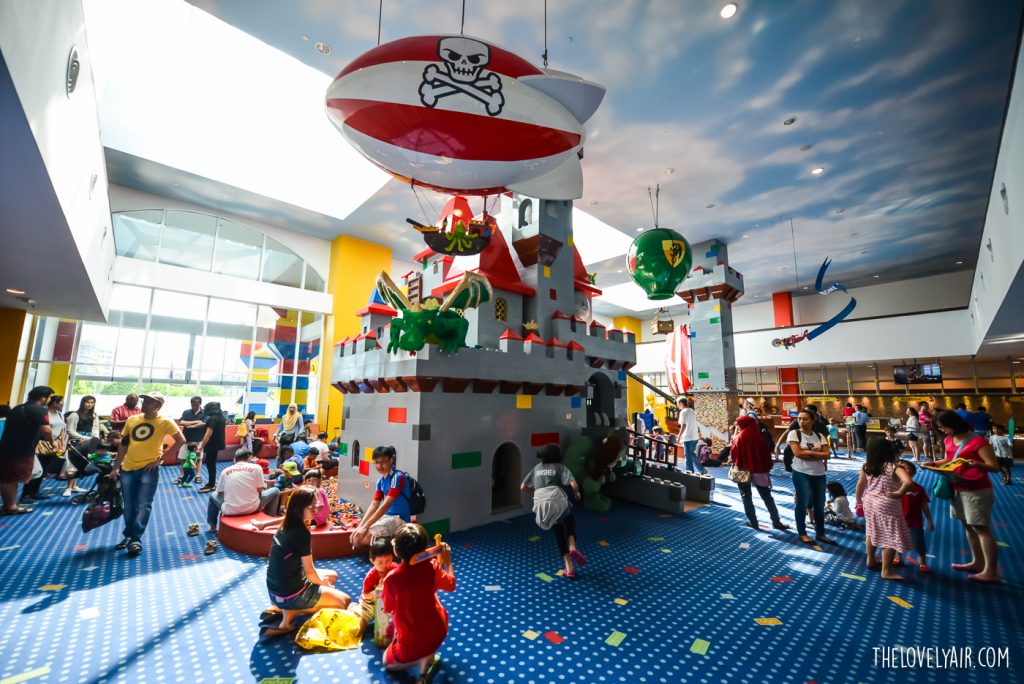 In the lobby zone, there is a Bricks and Lego welcoming children to play and spread their imagination. My family reached the hotel at noon. The first thing is we checked in and received the key of our room, the we keep the luggage before going outside. Luckily, I can check in at 1.00 pm instead of check in at 2.00 pm.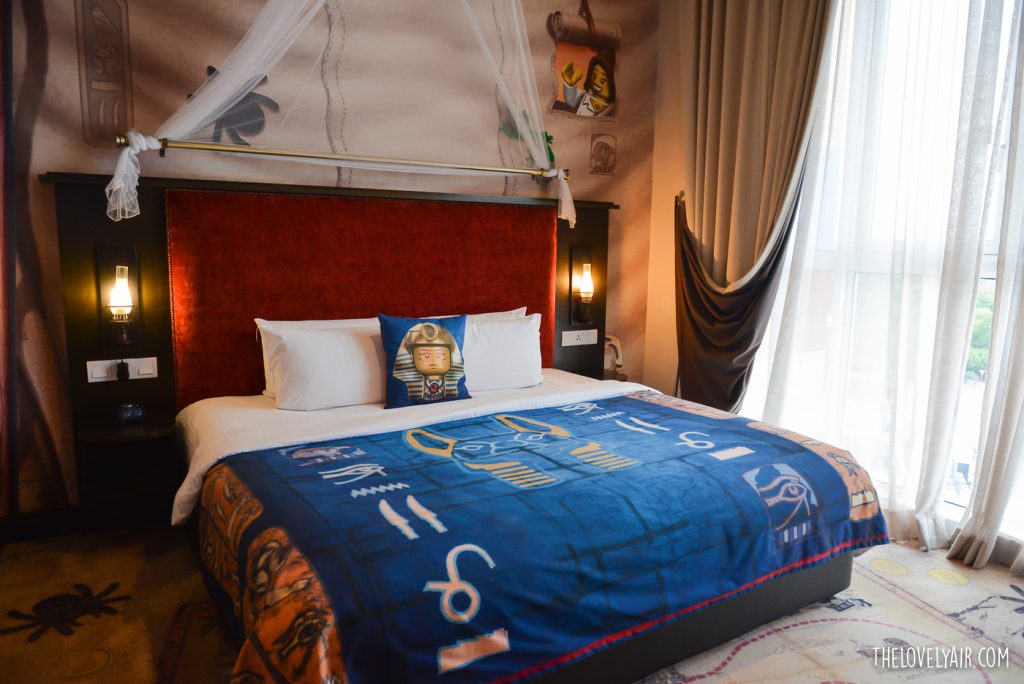 This is our room ! Let's see
Inside the room, there are the facilities provided. The room is quite large and we can sleep like 5 persons comfortably. There also have many themes for you to choose such as Pirate theme, The king land, Adventure theme. I decided to choose adventure theme for my children.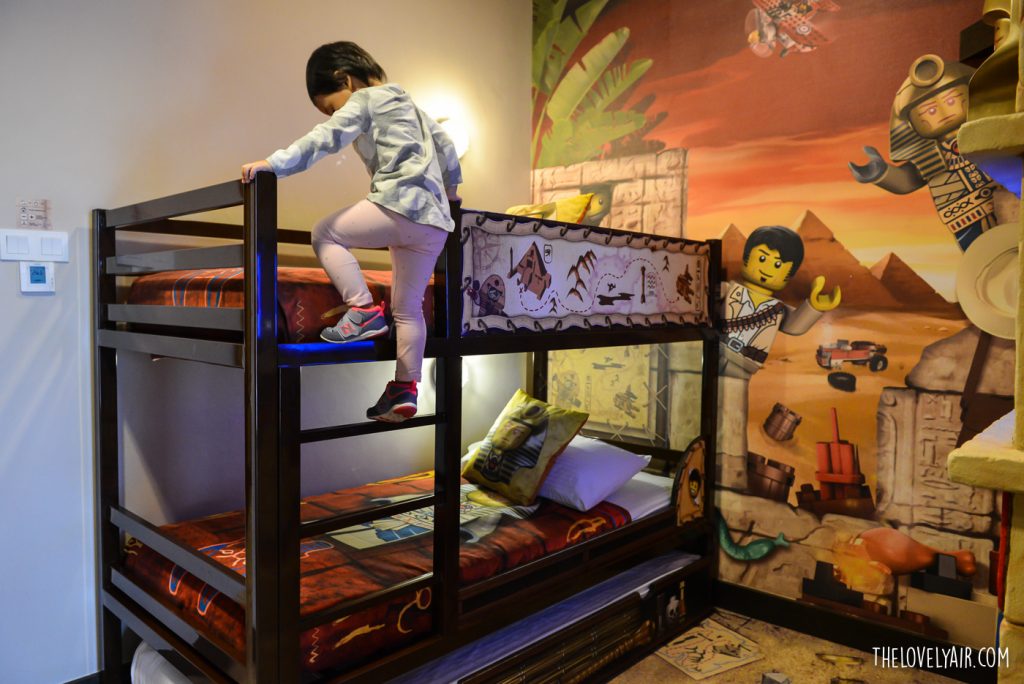 Triple bed for 3 person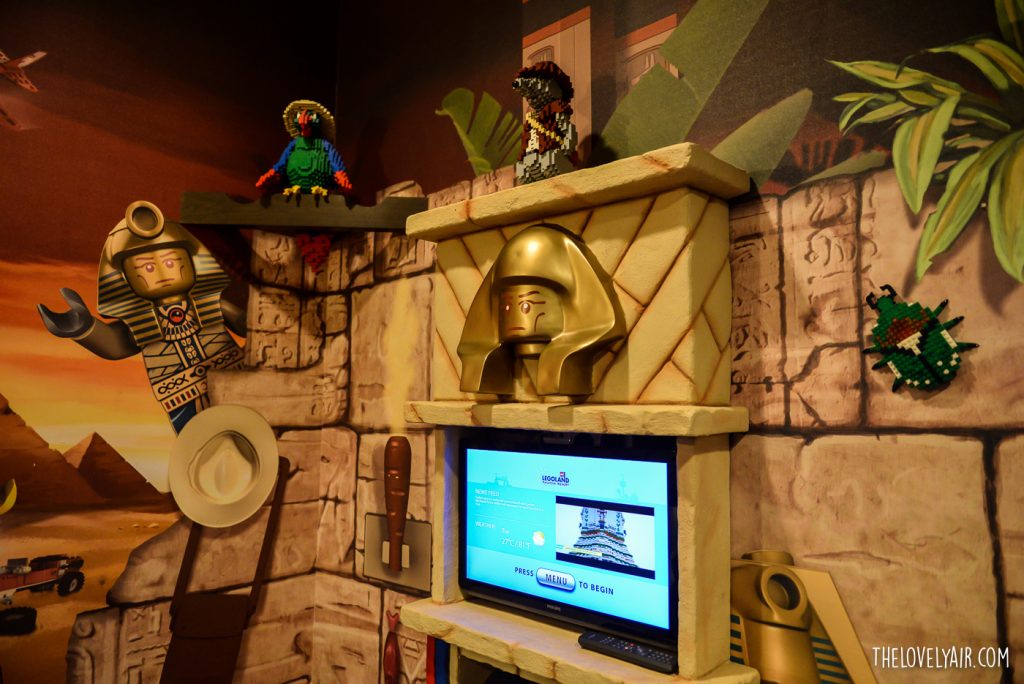 The TV is in Triple bed room for children.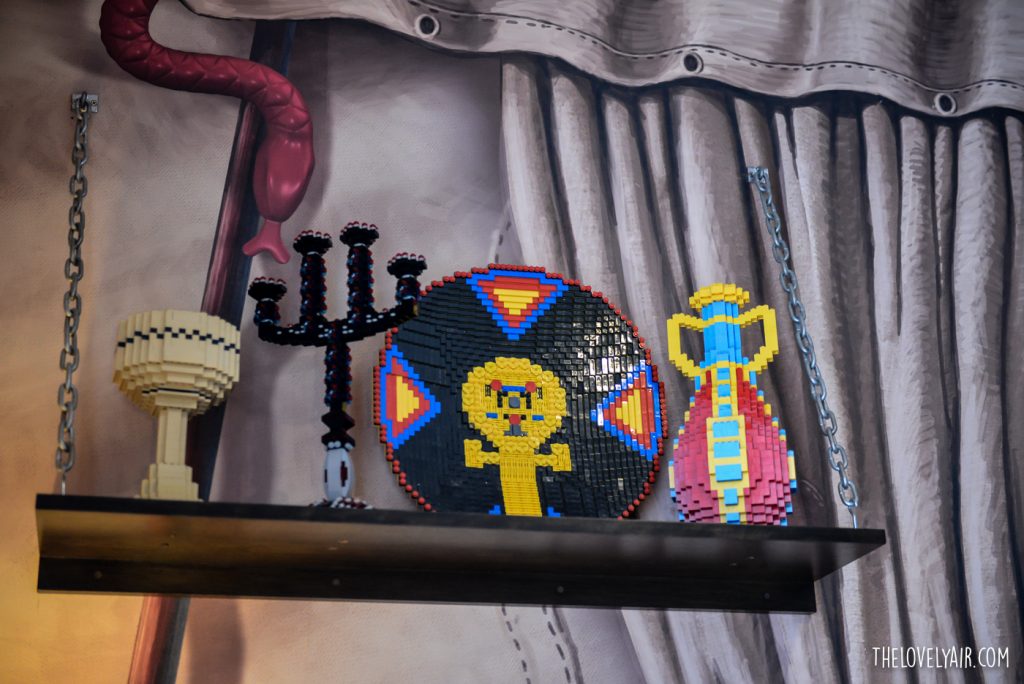 The Bricks fan would love this !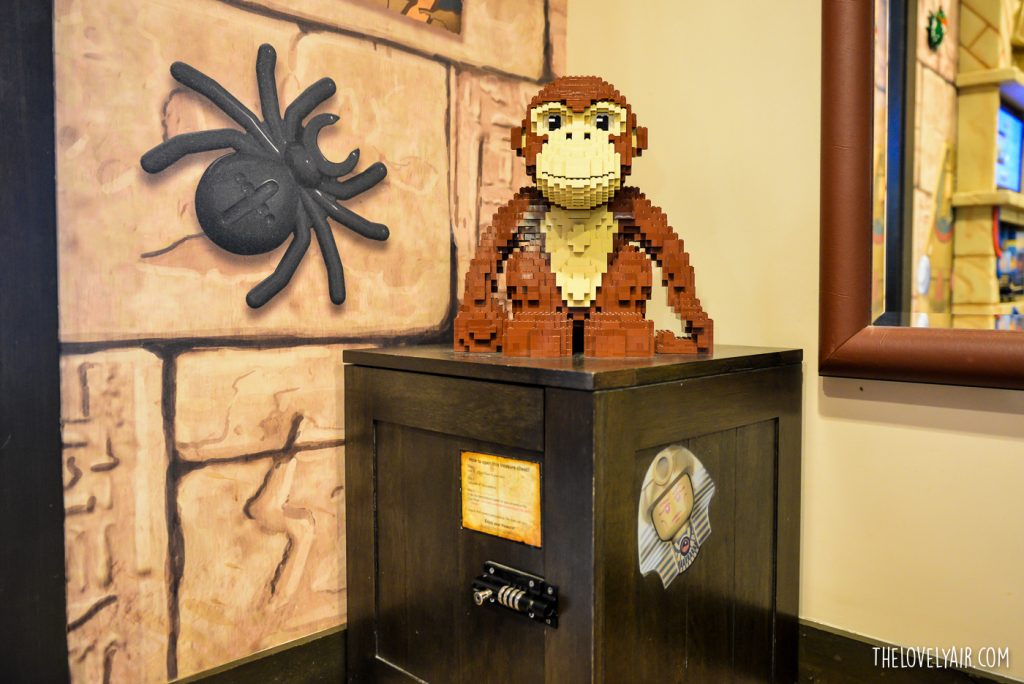 There are many games for the guest to play.. Lets play !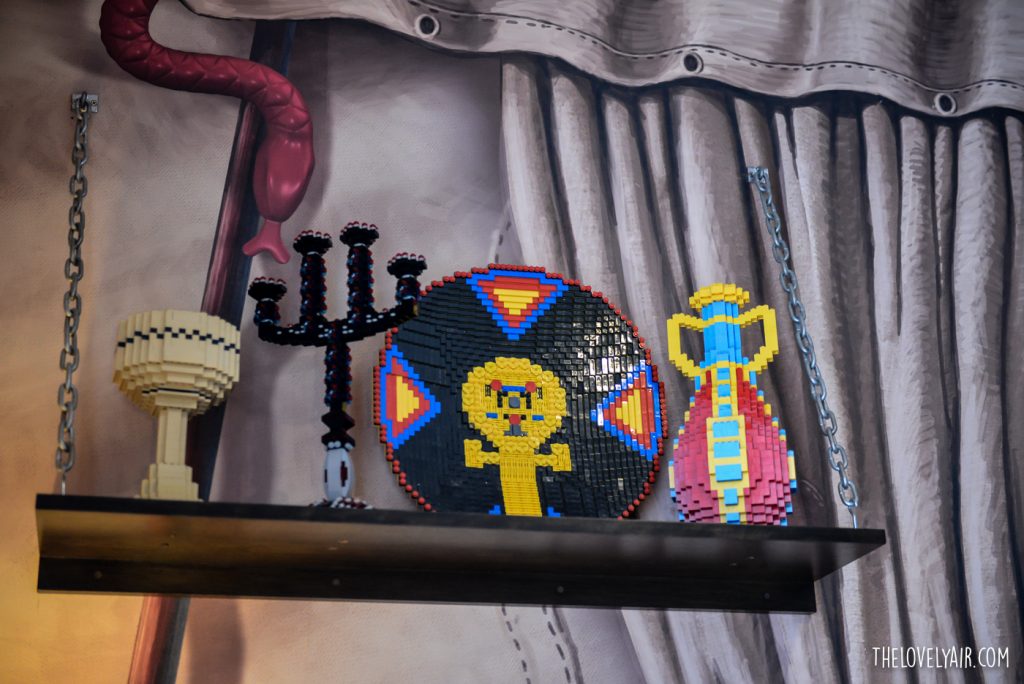 The decoration all in Lego bricks.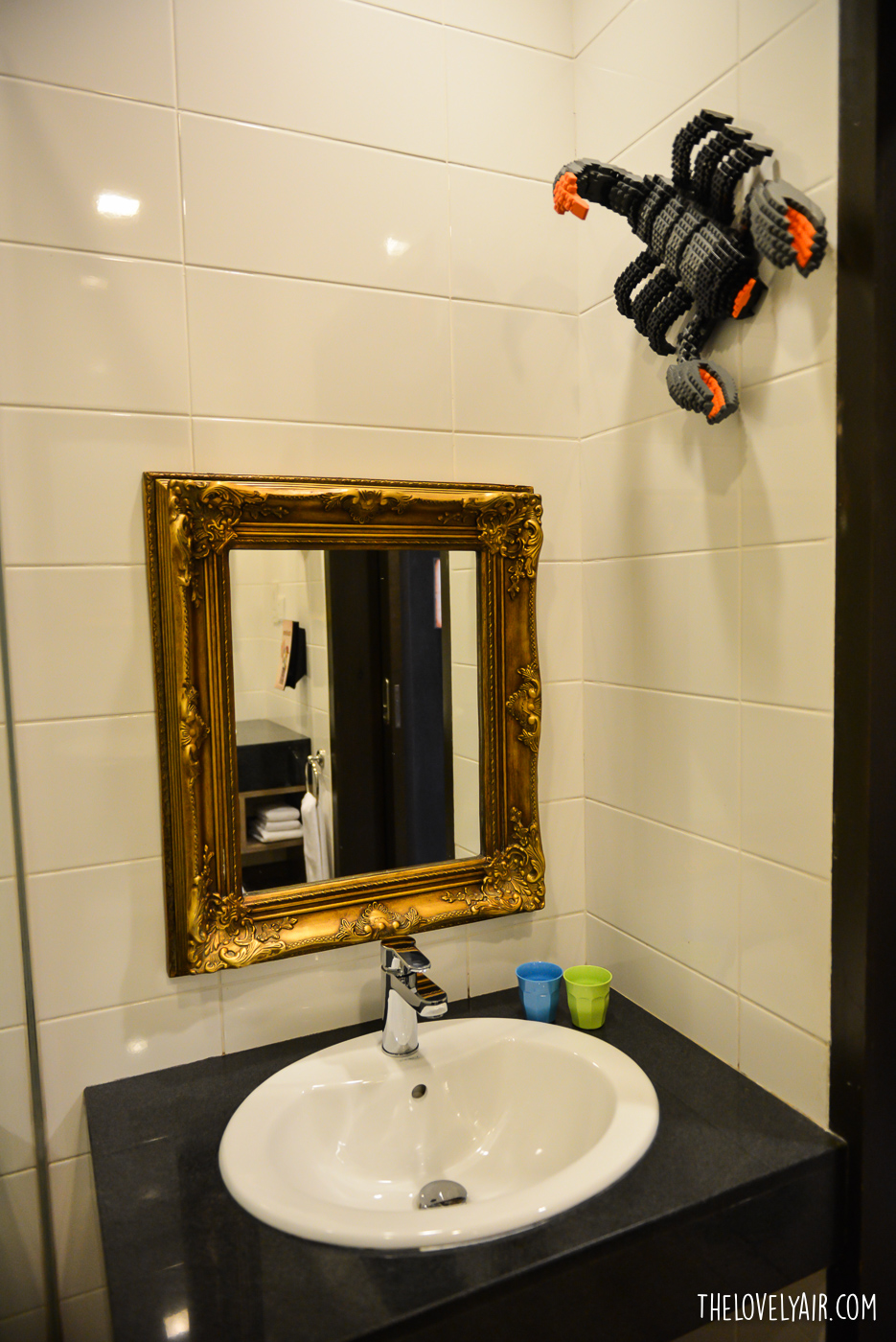 It has to tub in the bathroom but there is a shower and sink for children.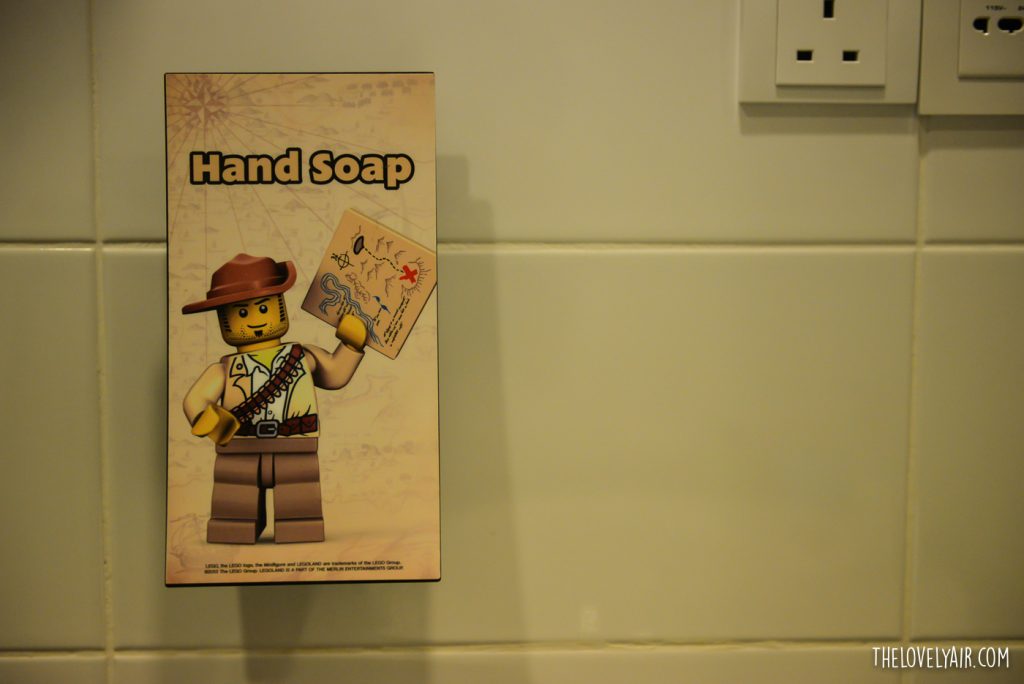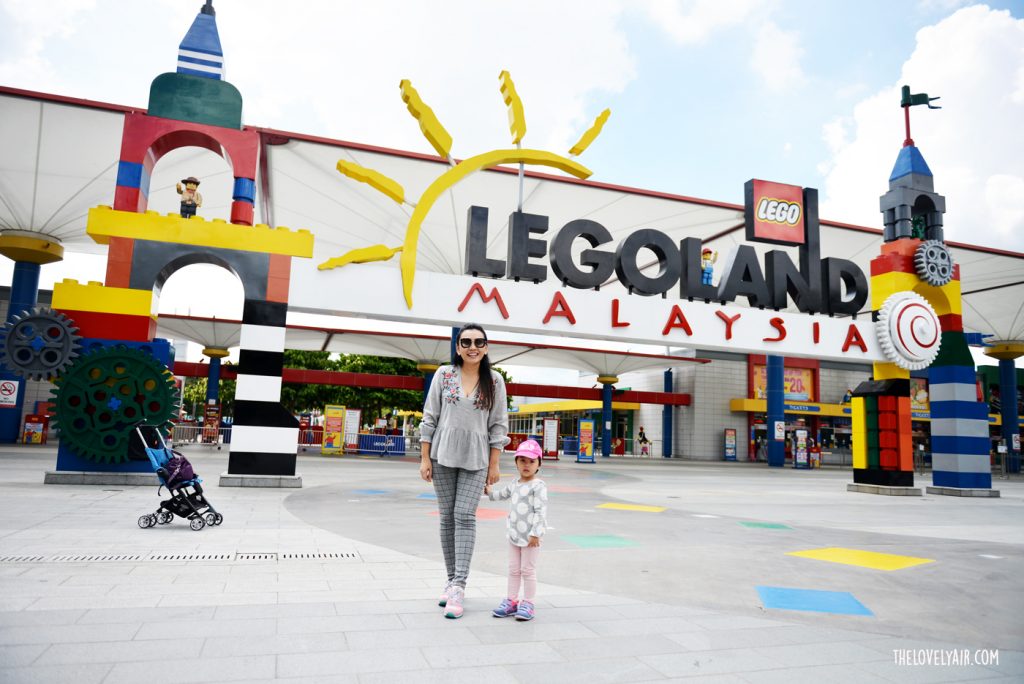 After keeping the luggage and taking a rest, my family went to the little community mall for lunch where located opposite the amusement park. There are many shops and restaurants in this mall such as STARBUCKS, Burger King, KFC, Thai restaurant, Chinese restaurant and much more. The shopping mall will also opening here in the year 2019 !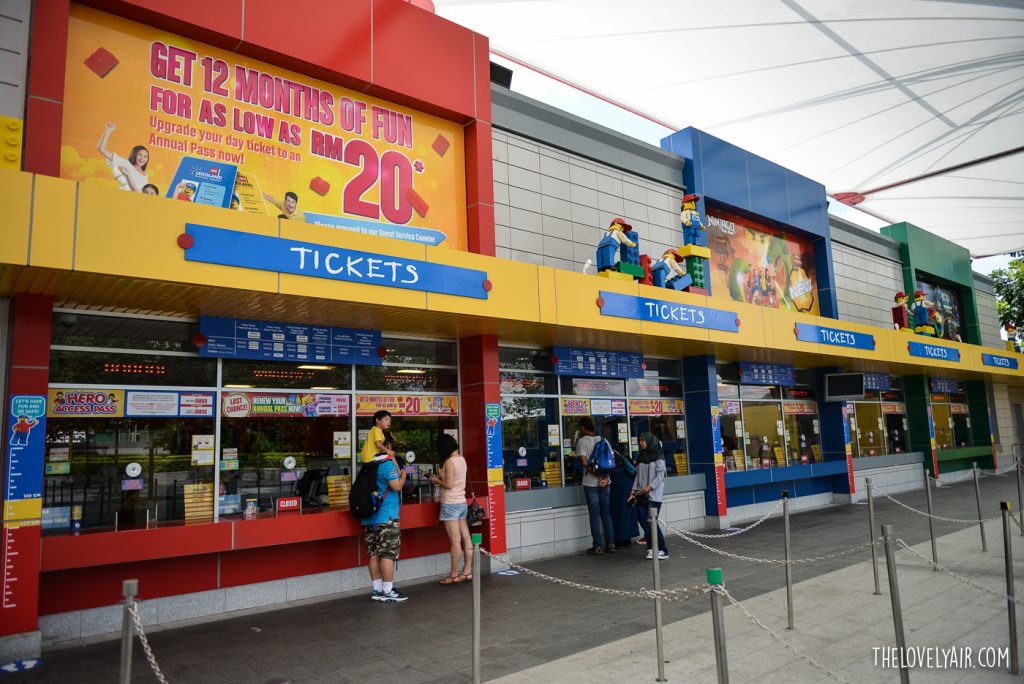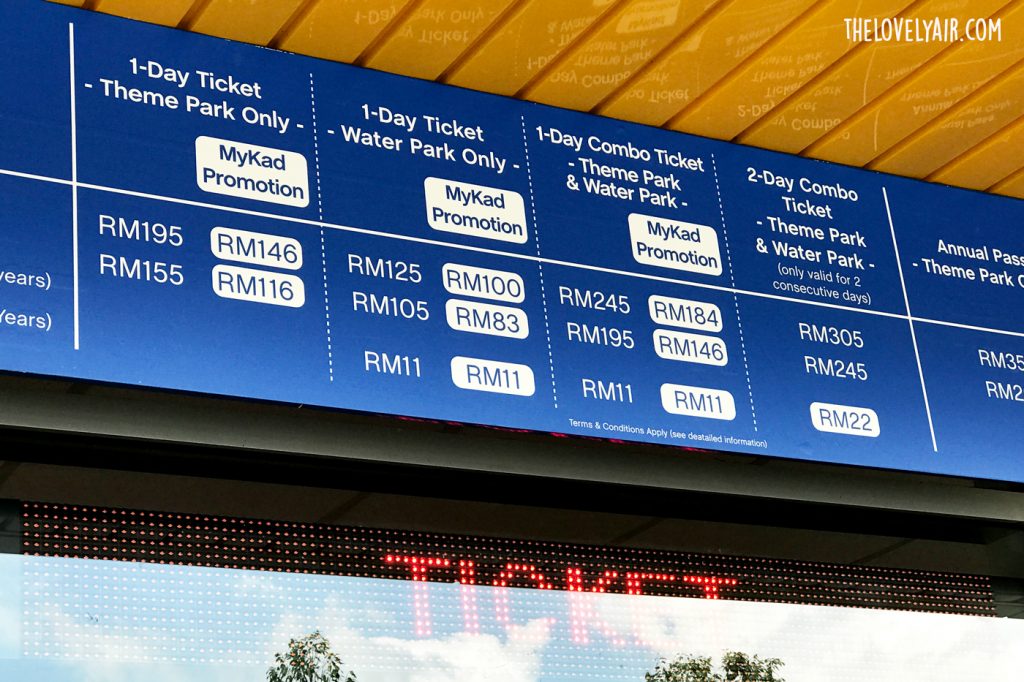 Yes! It is the time for fun. The above picture is the ticket for Lego land Theme park (RM x 10 .. RM146 = 1,460 THB) In case of walk in, you have to pay at this price. For me, I already brought the ticket via travel agency, so, I just print the voucher and give to the staff to covert for the ticket.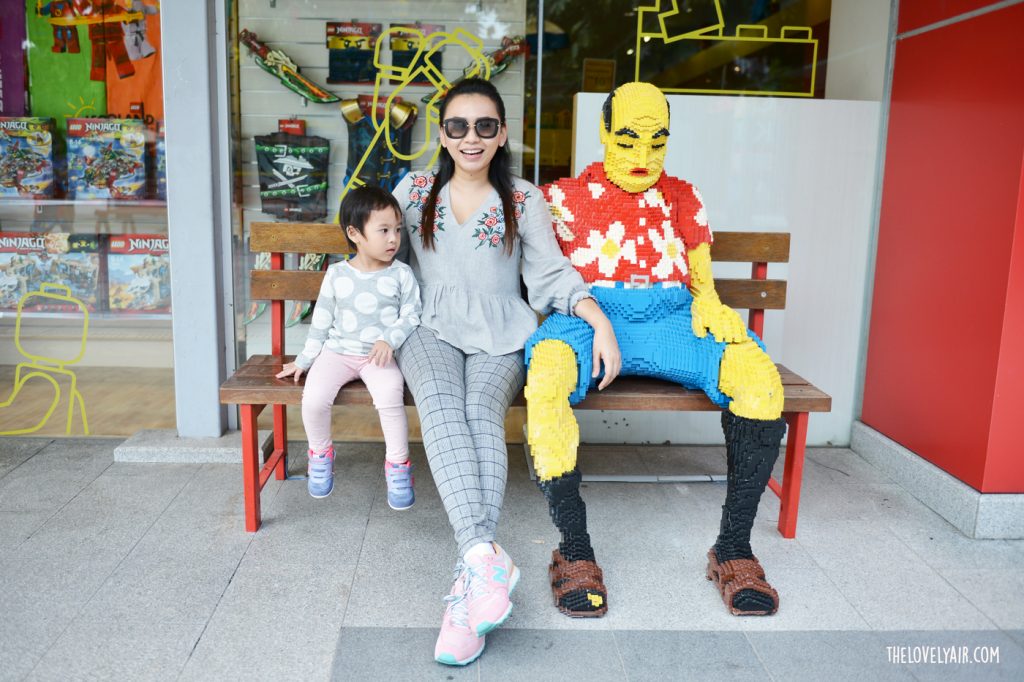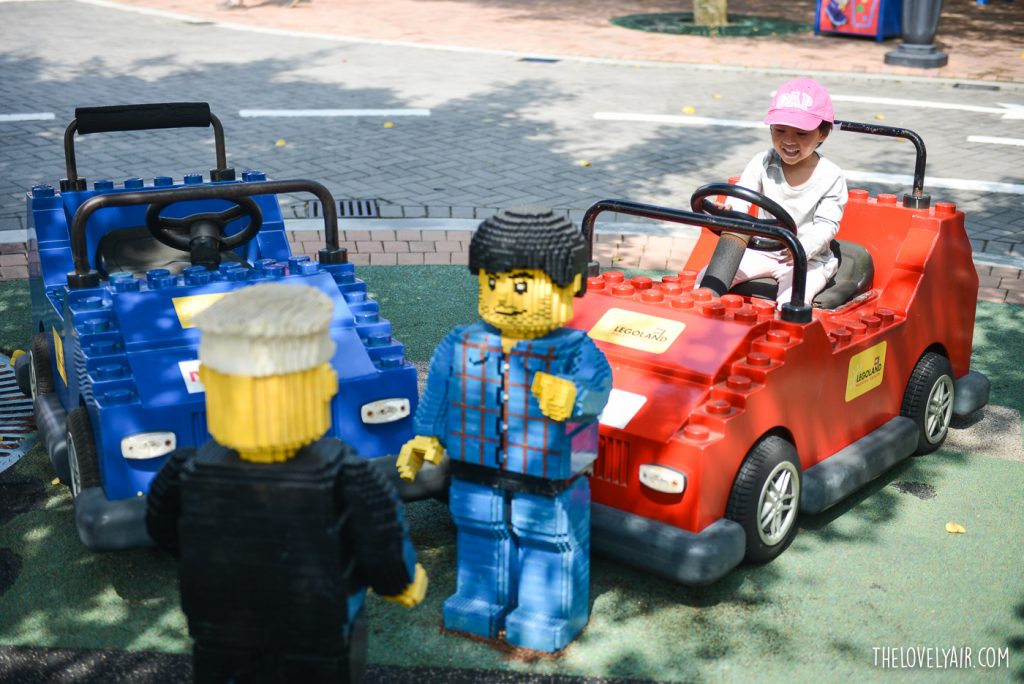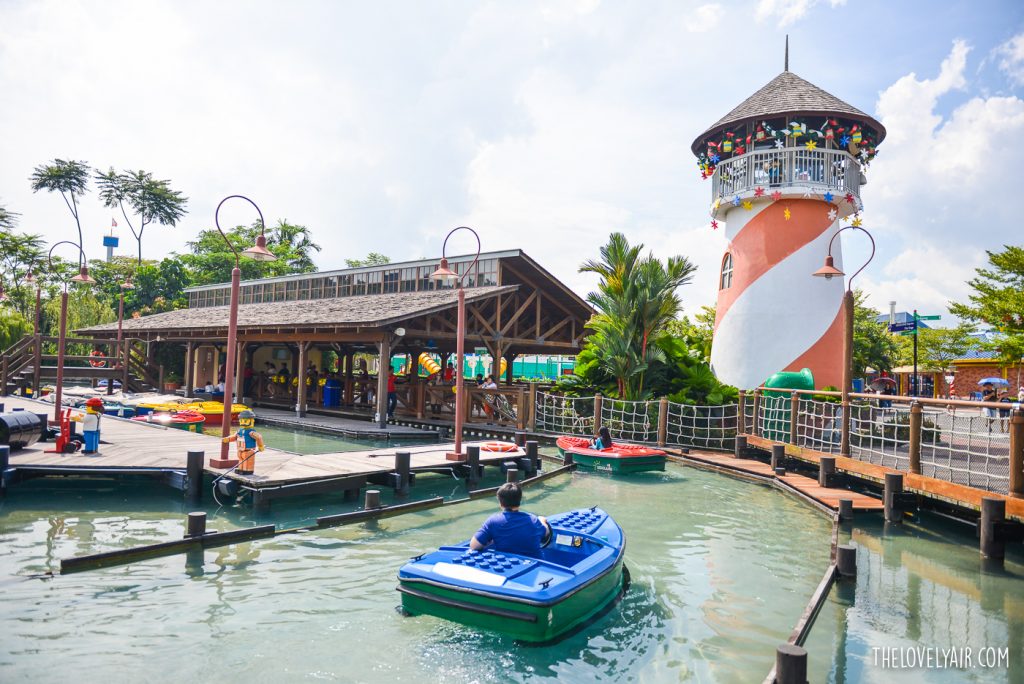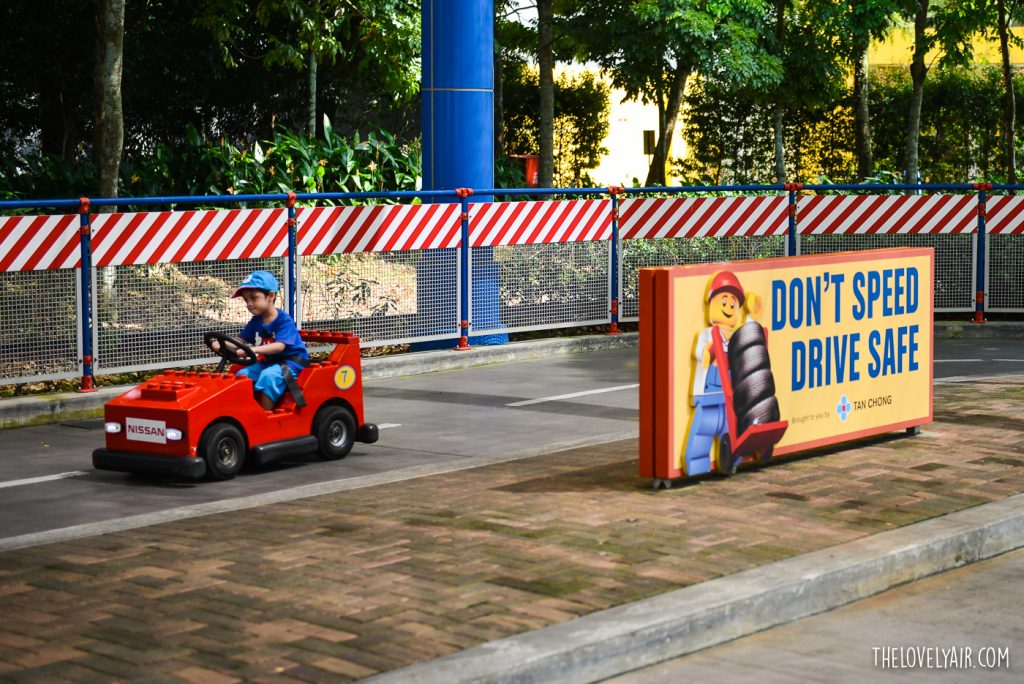 A lot of players, your children will enjoy this place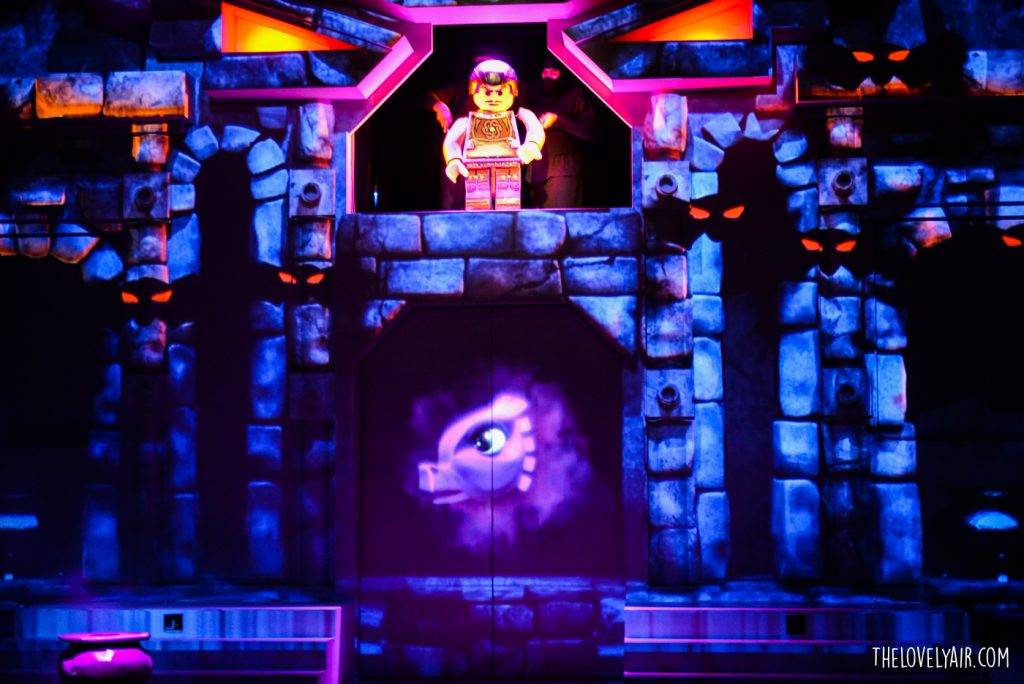 There also has a show, I recommend you to bring your children to the show before going to play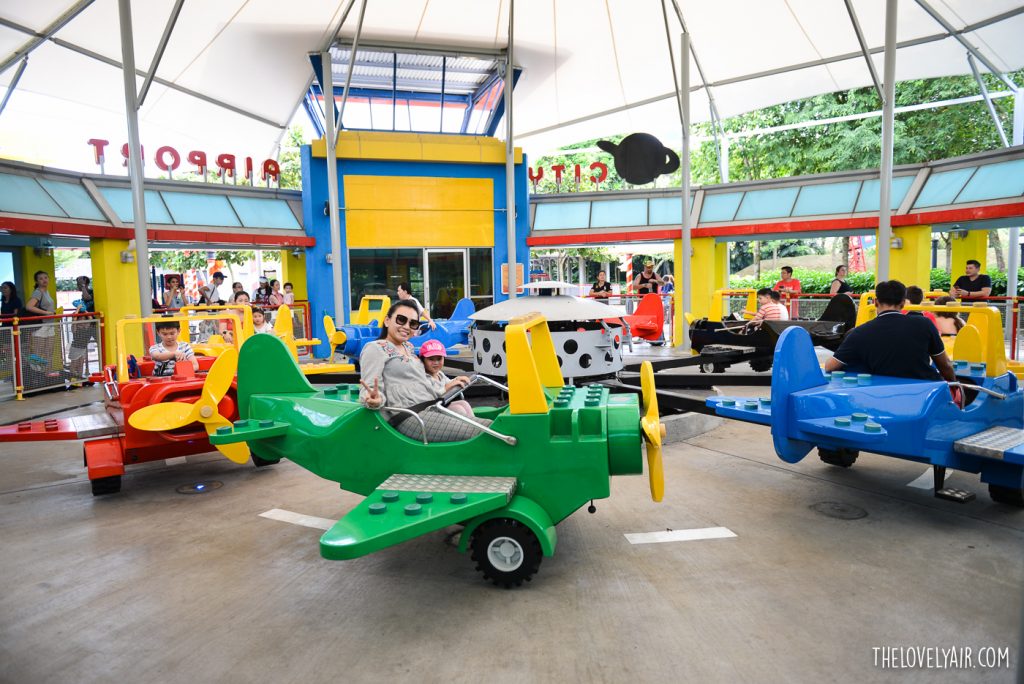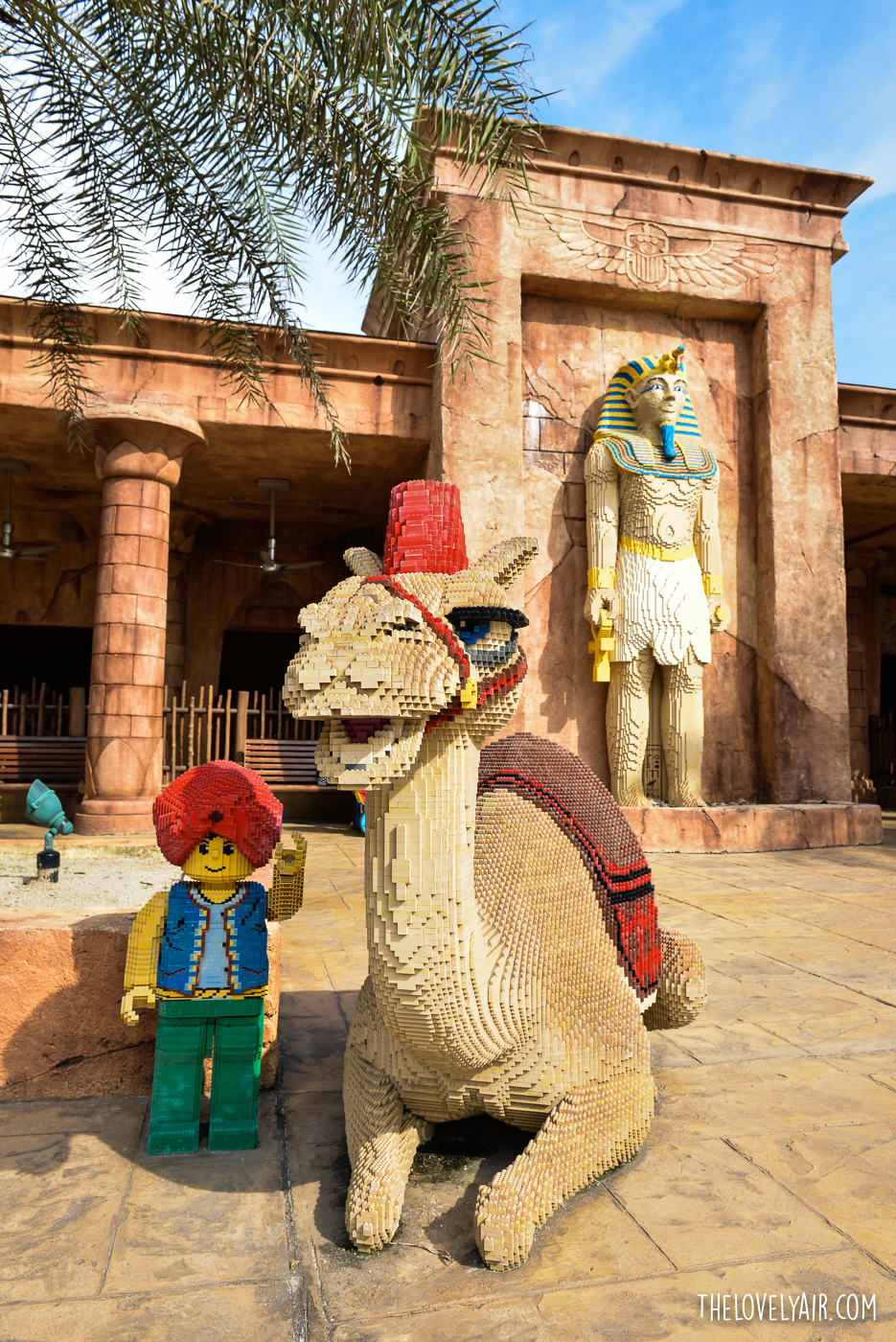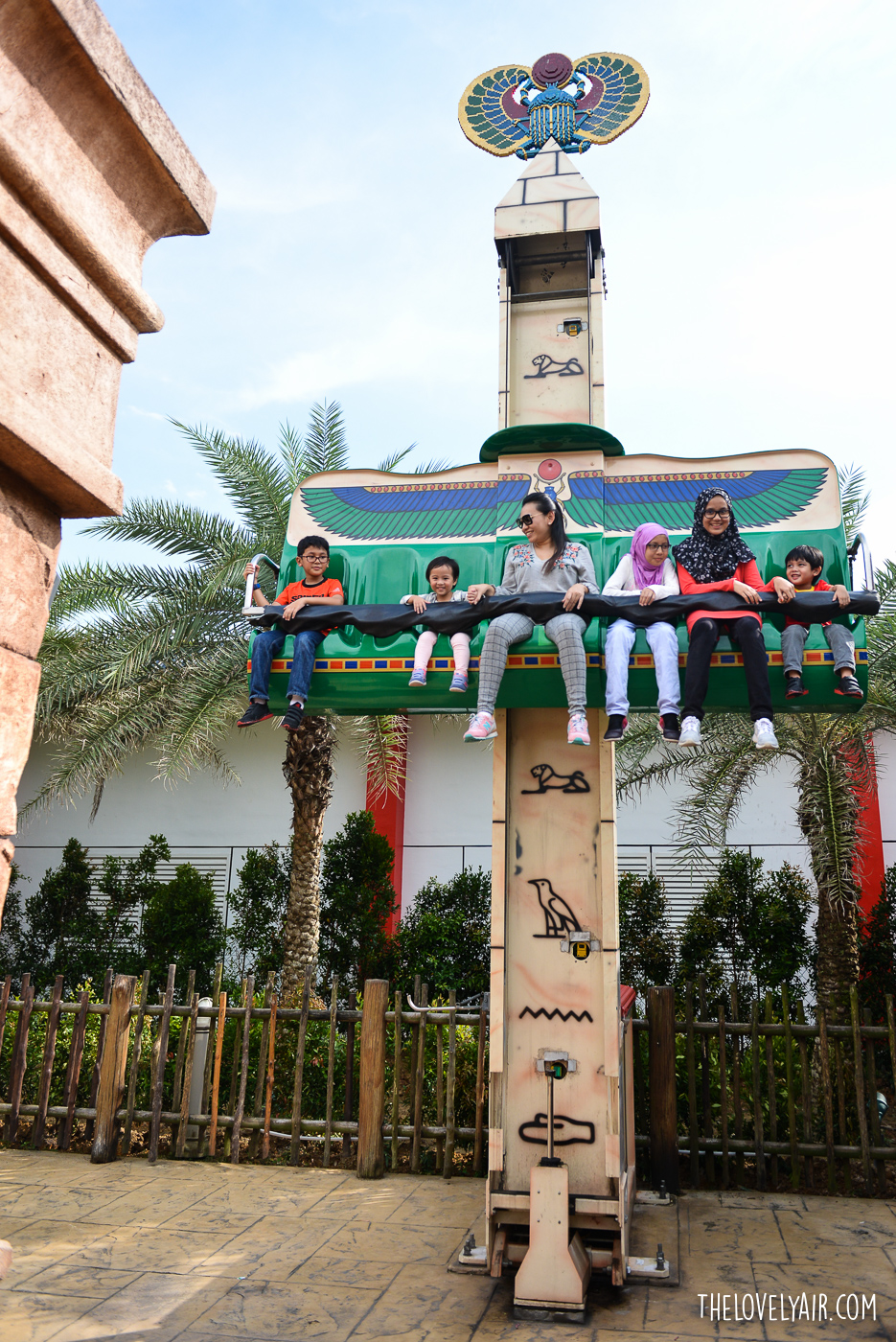 ini Giant Drop is quite scary to the children T.T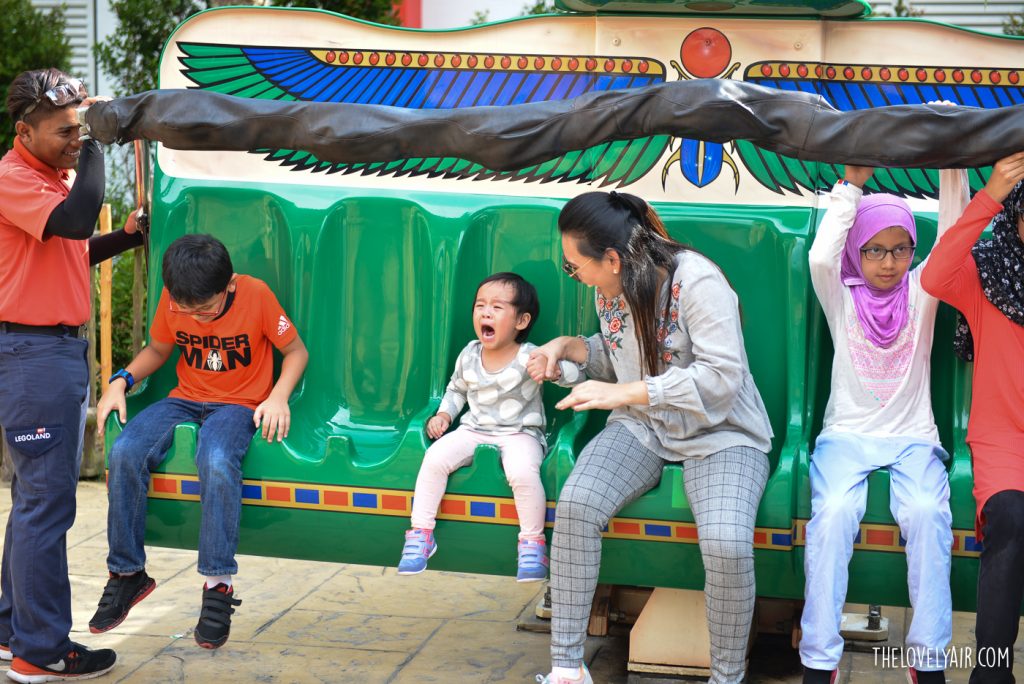 See? my children is crying TT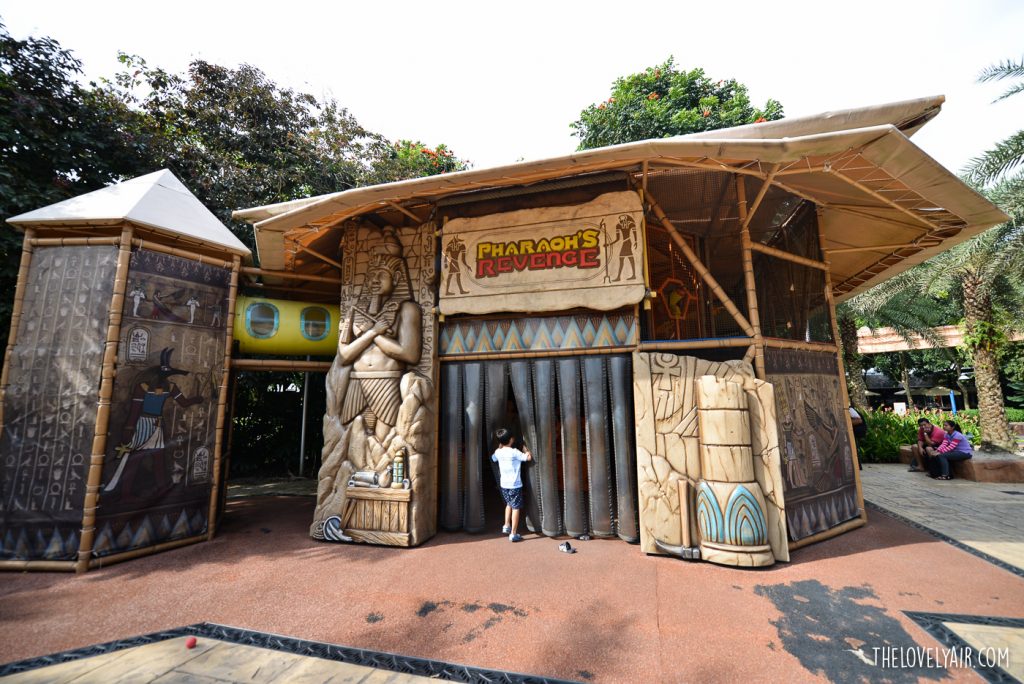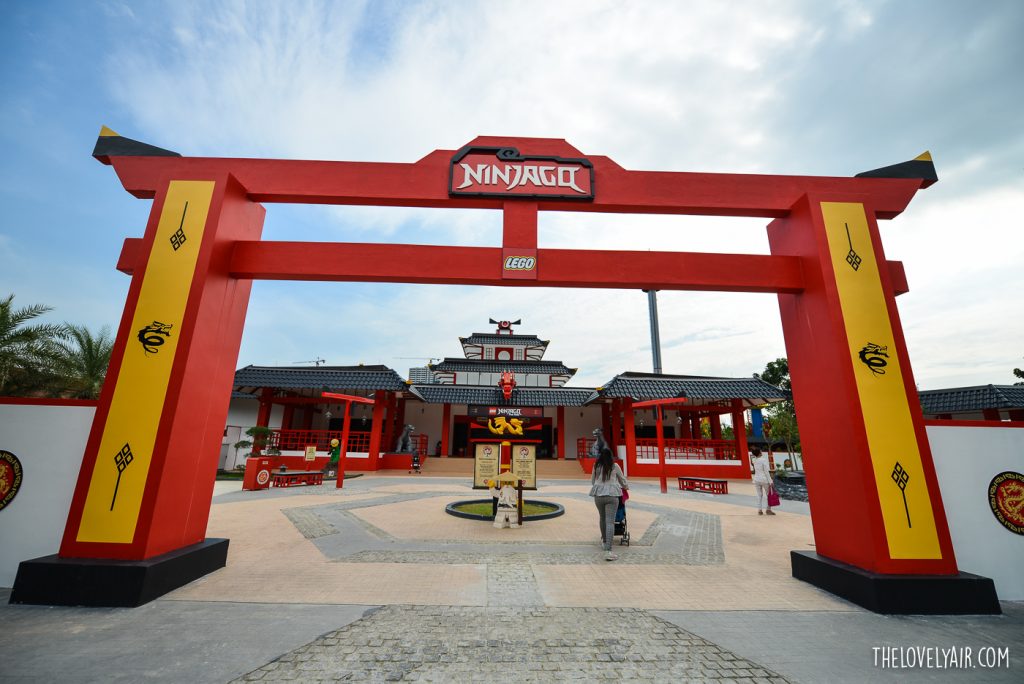 This another zone, we can take a rest in this zone after we walked a lot 555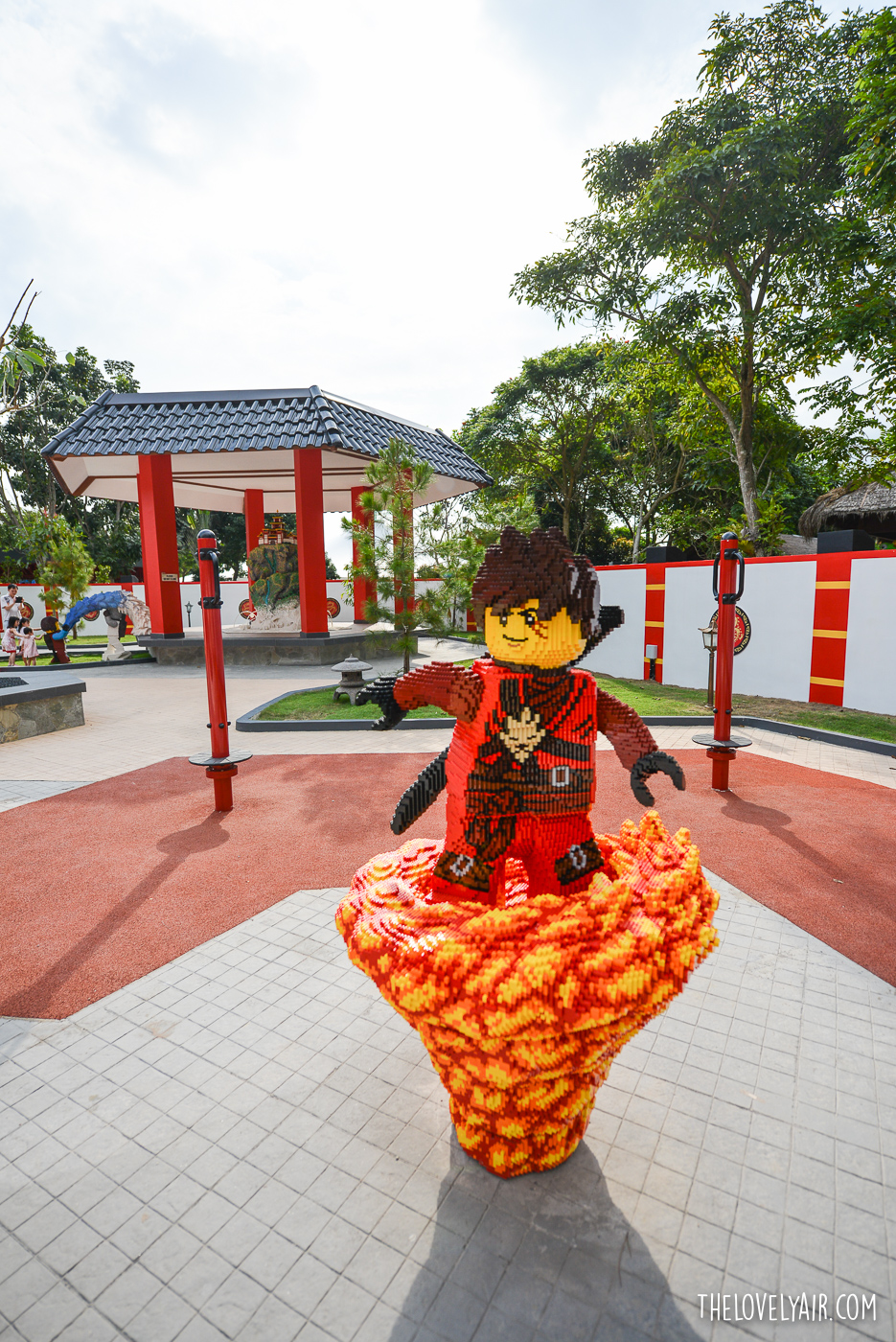 All the model are Lego Bricks, Excellence!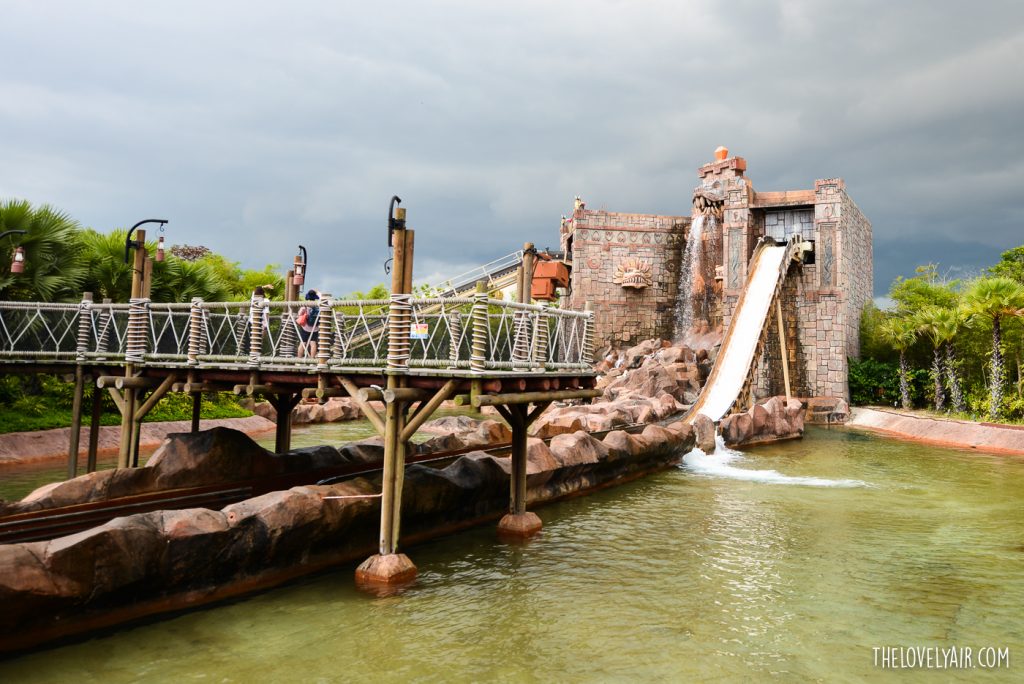 There also has a rafting, Lets adventure!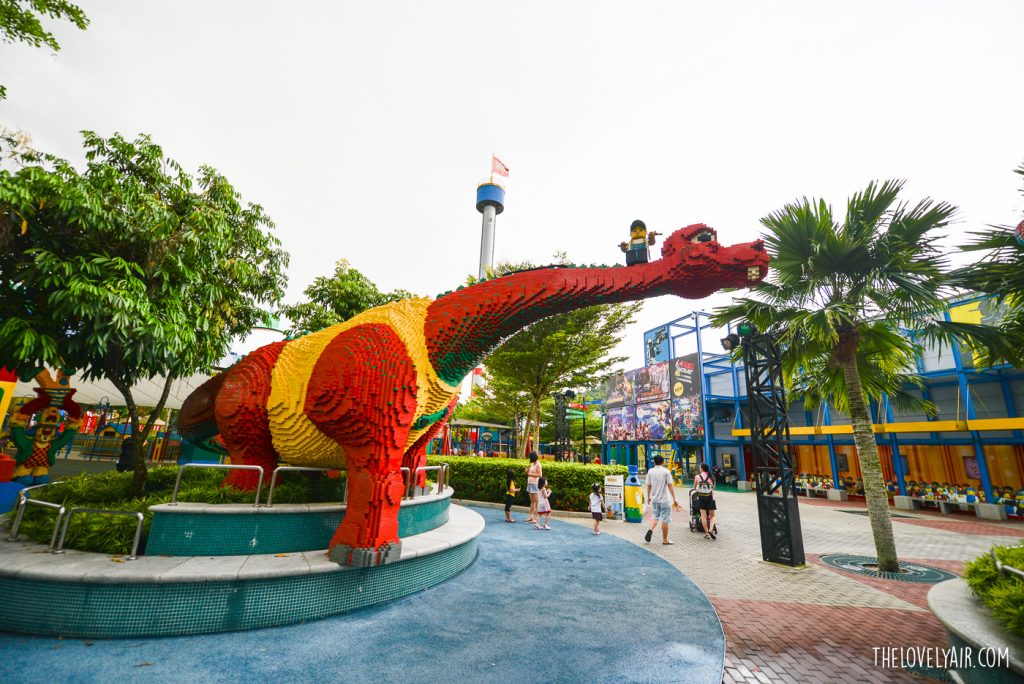 Bring the children here would help them get the unlimited imagination.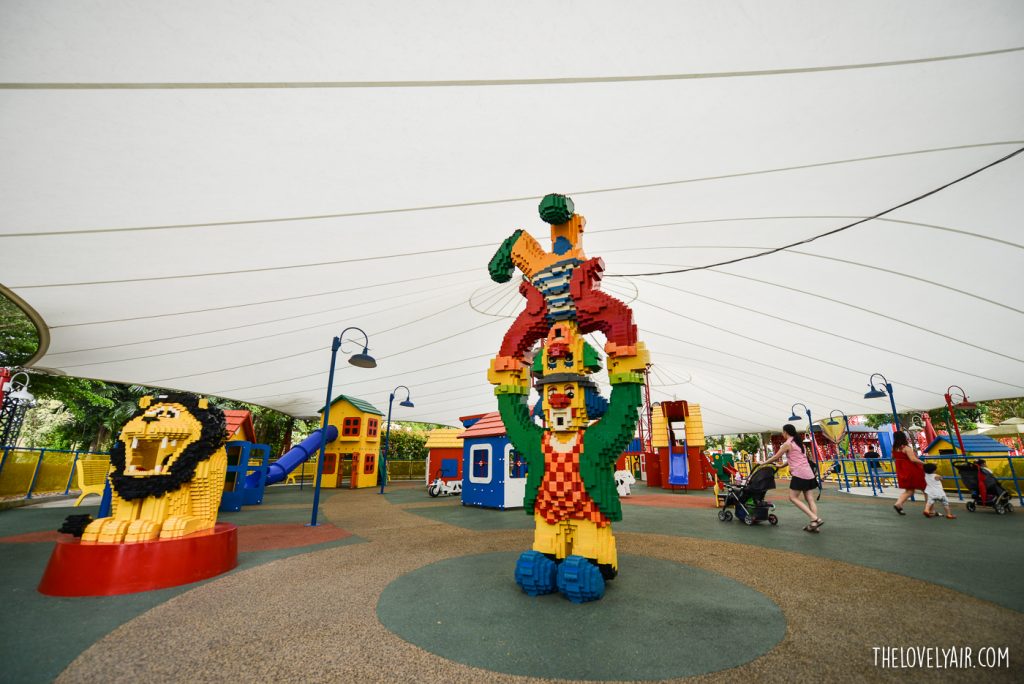 This is the zone for little kids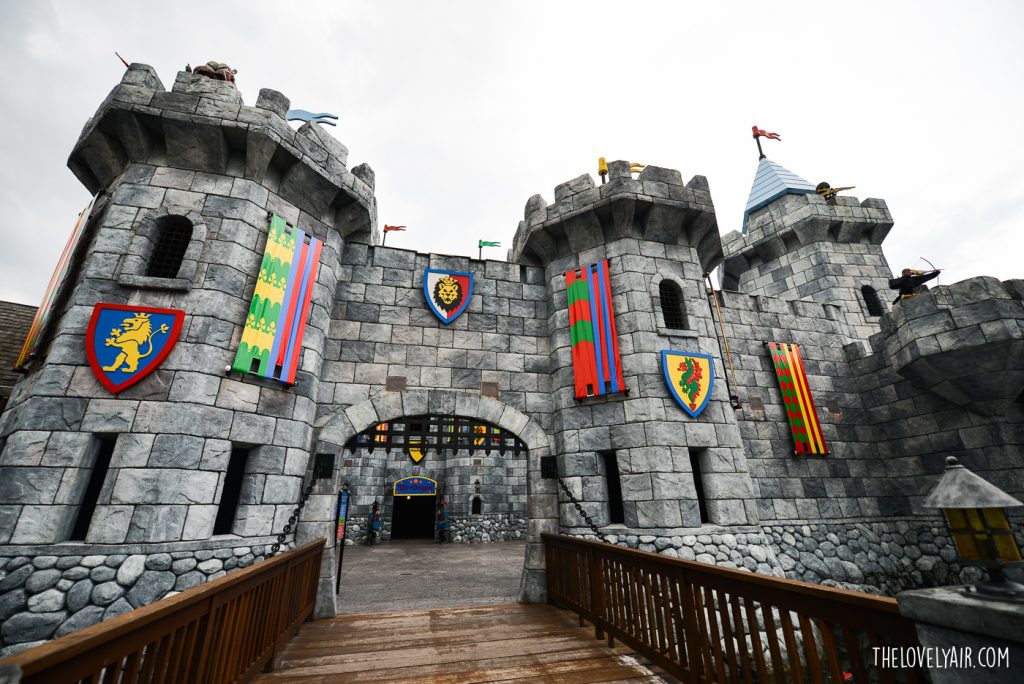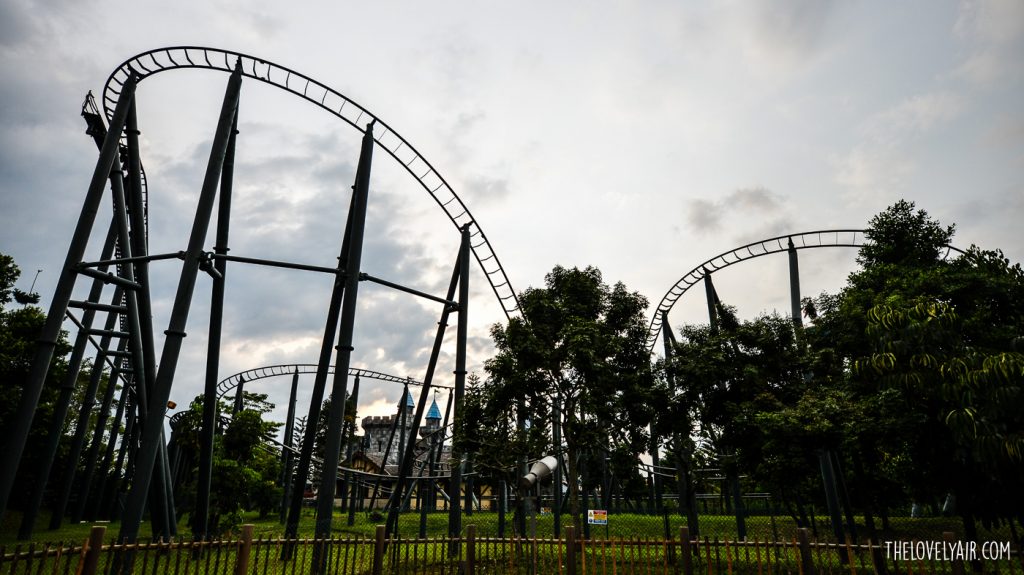 Castle is the entrance to Roller coaster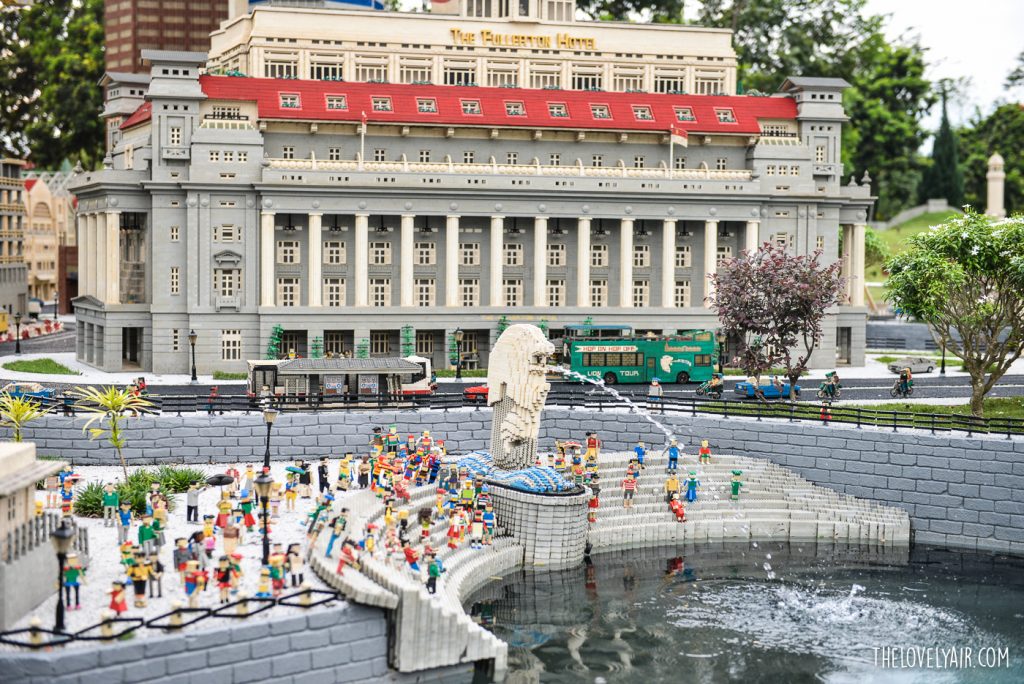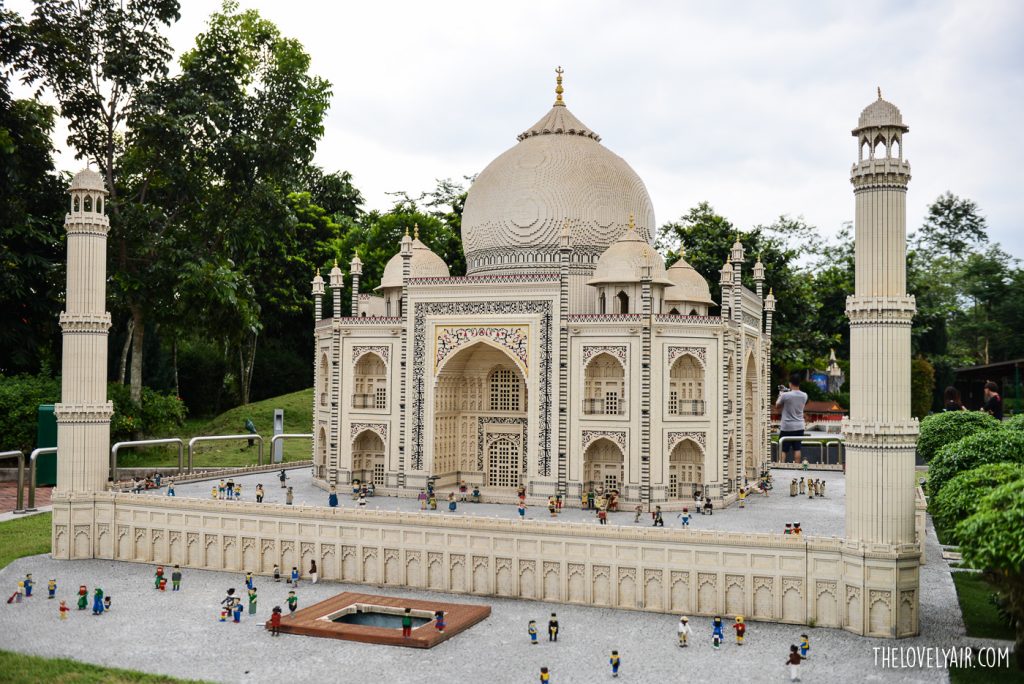 The city simulation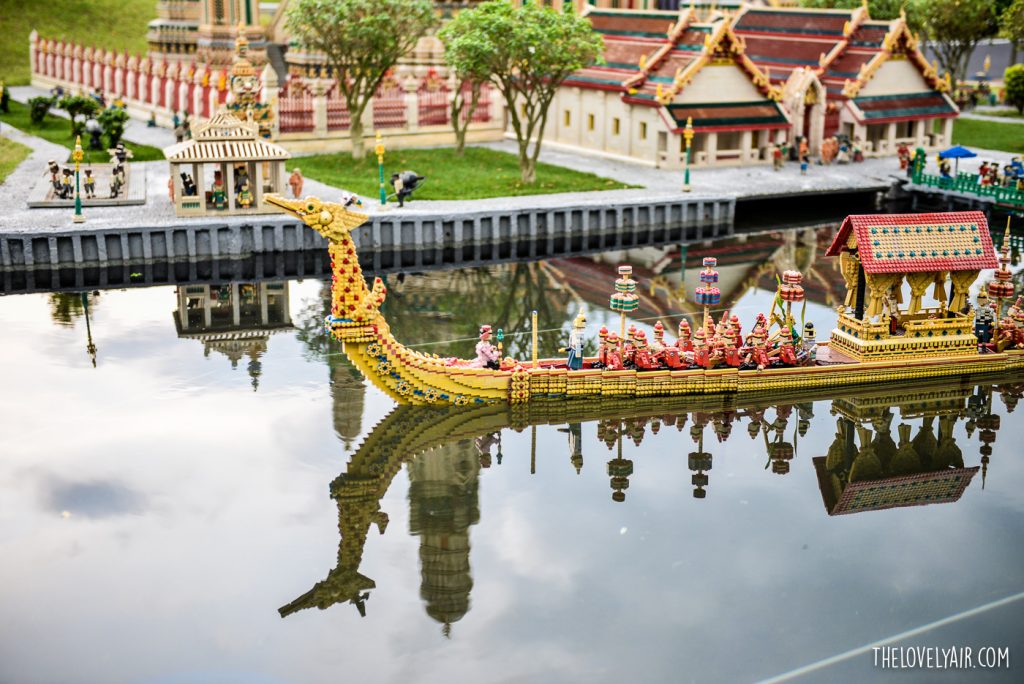 Thailand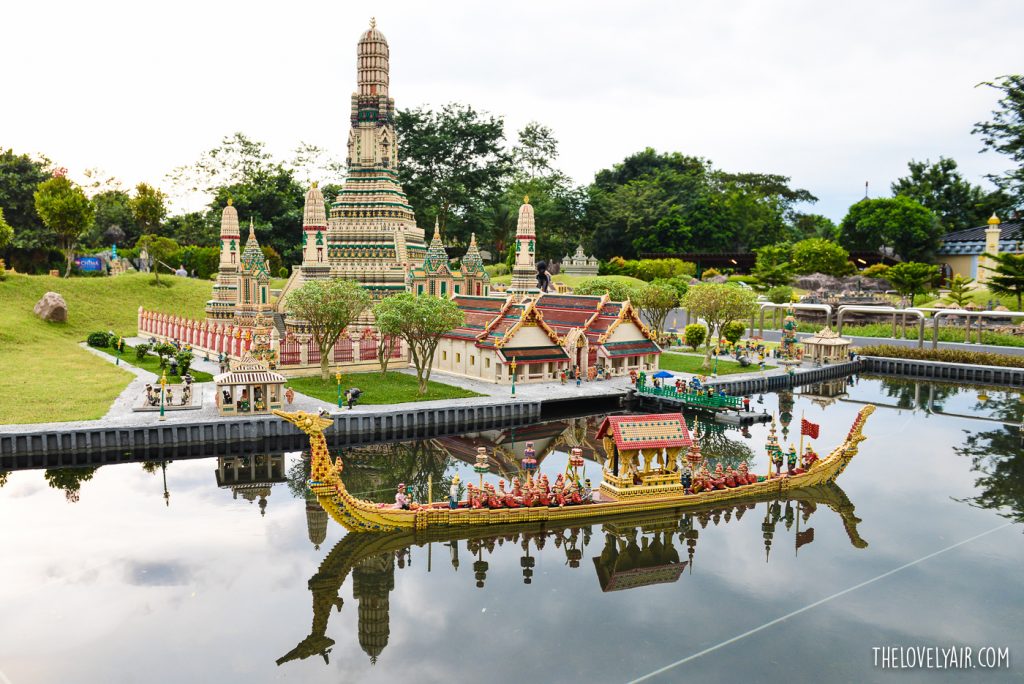 The Pagoda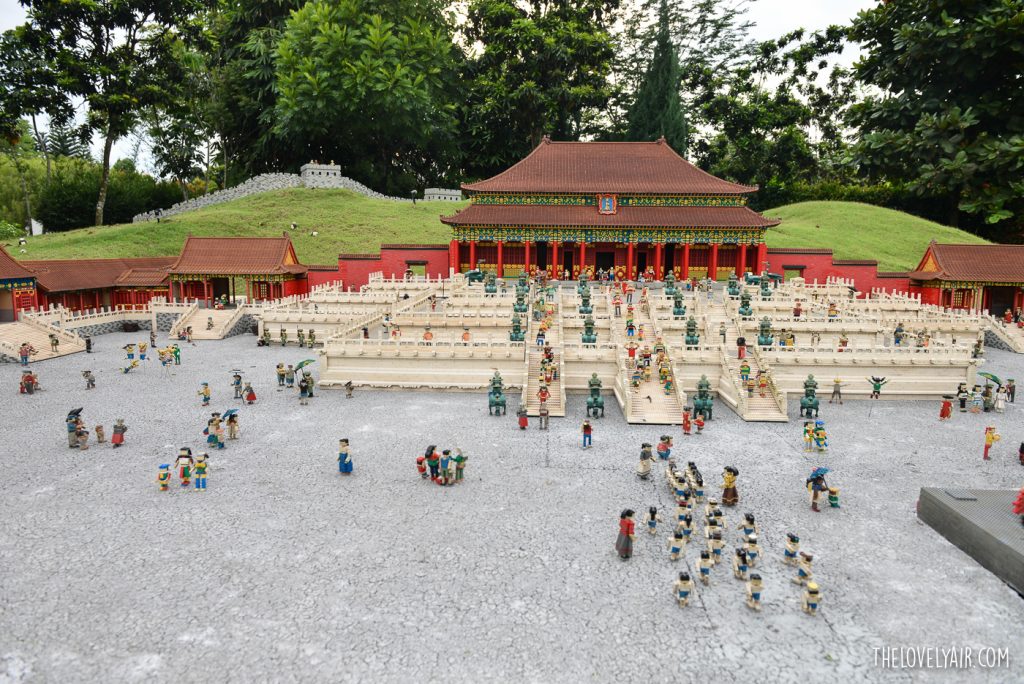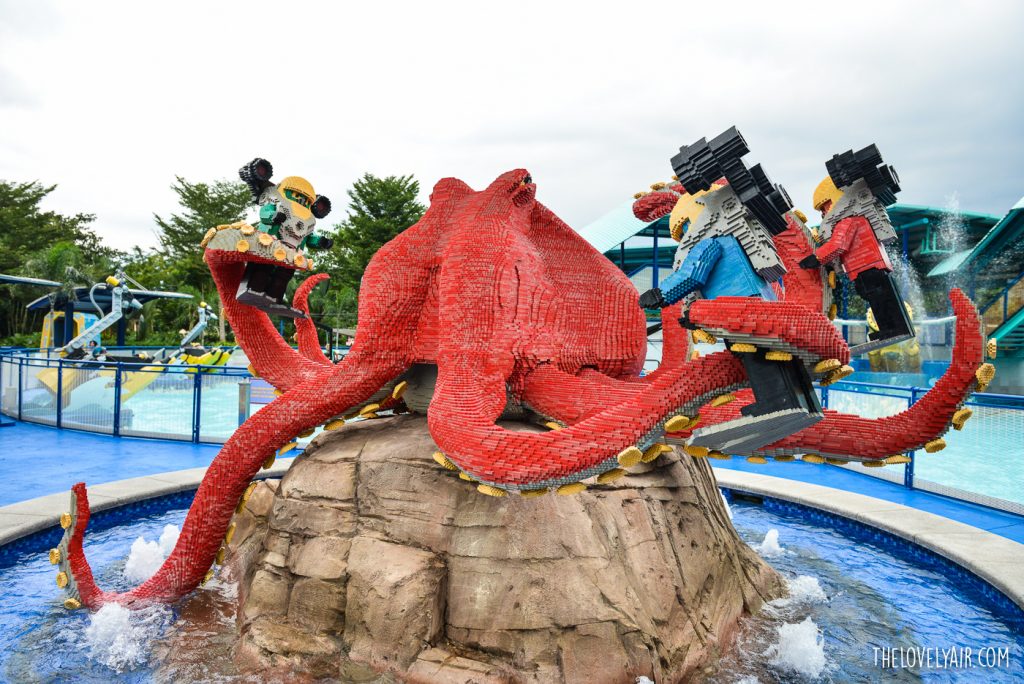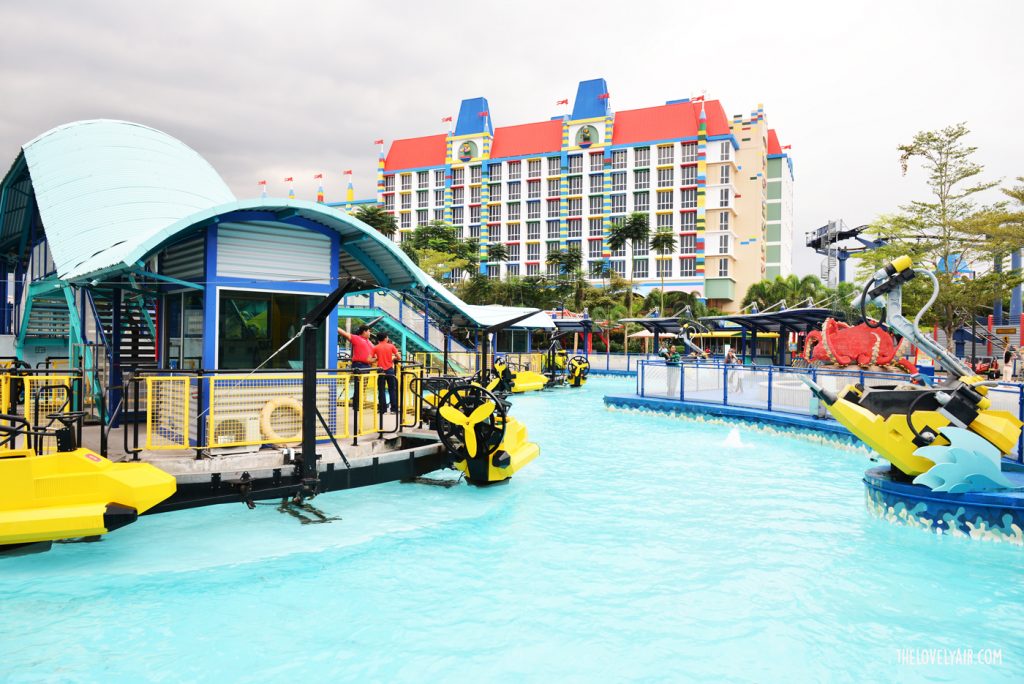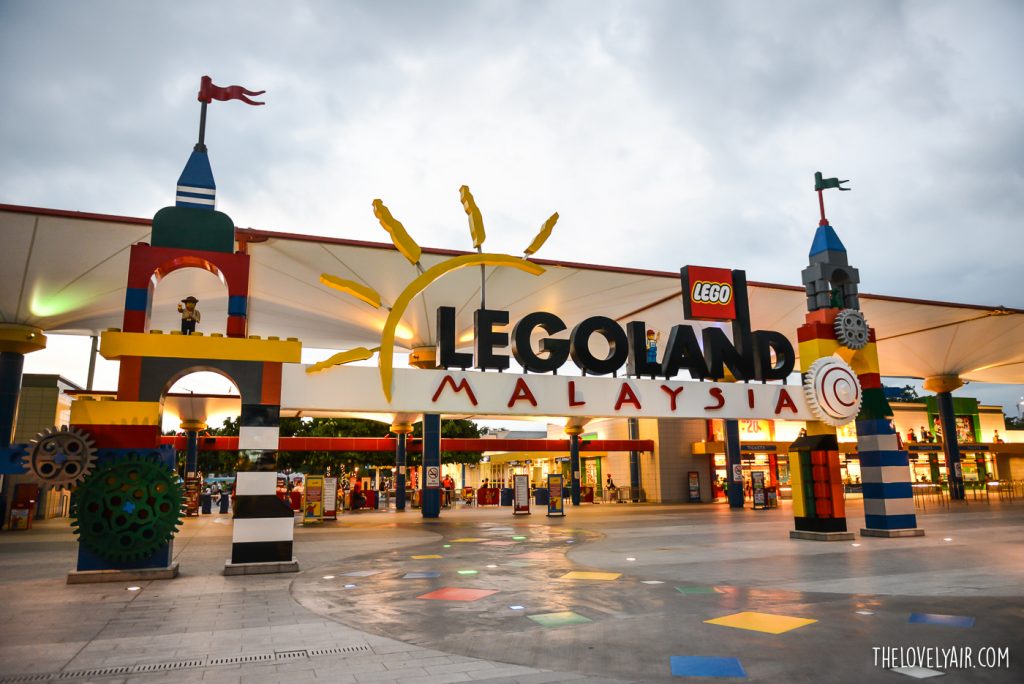 After a long day playing at Lego land, we finally having a dinner in Community mall…charging the power for tomorrow!
Day 2: LEGOLAND → Sanrio Hello Kitty Town
We start Day 2 with the breakfast at 9.00 am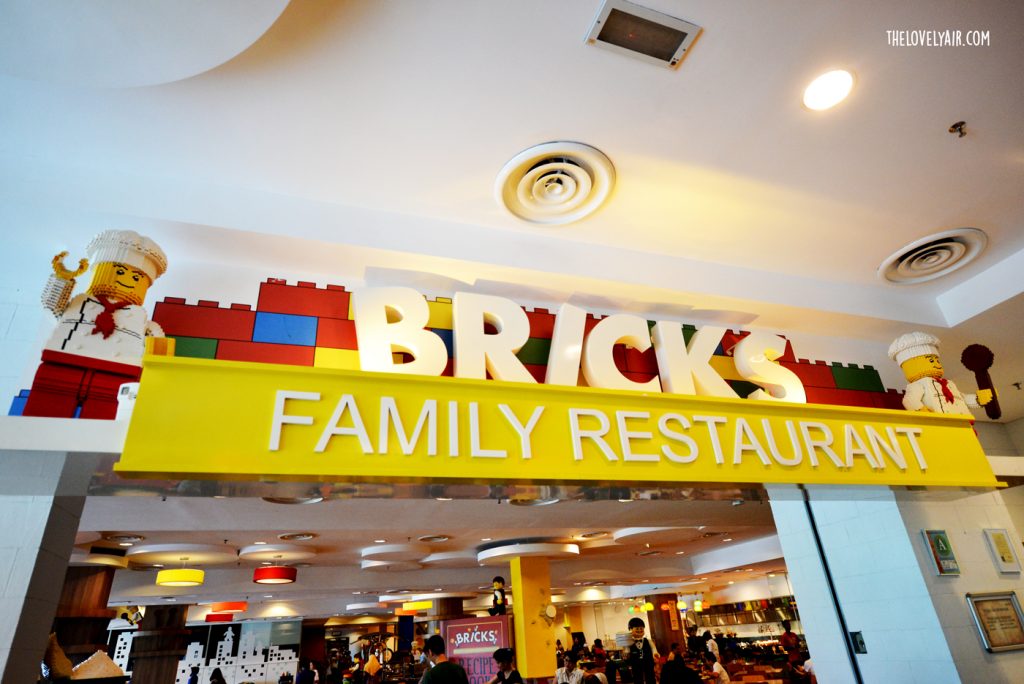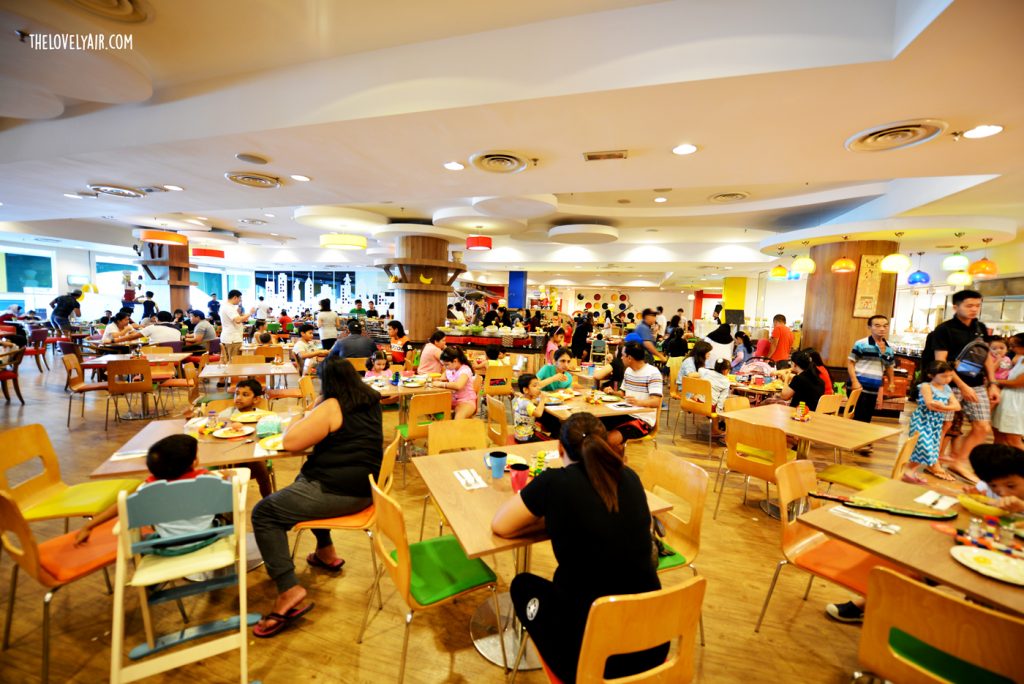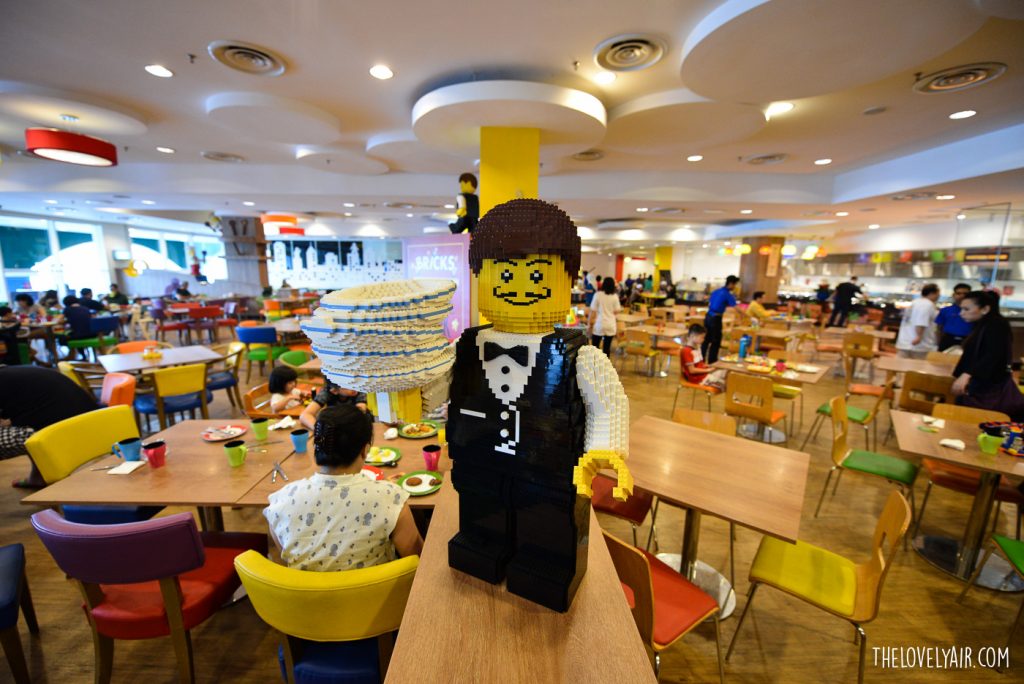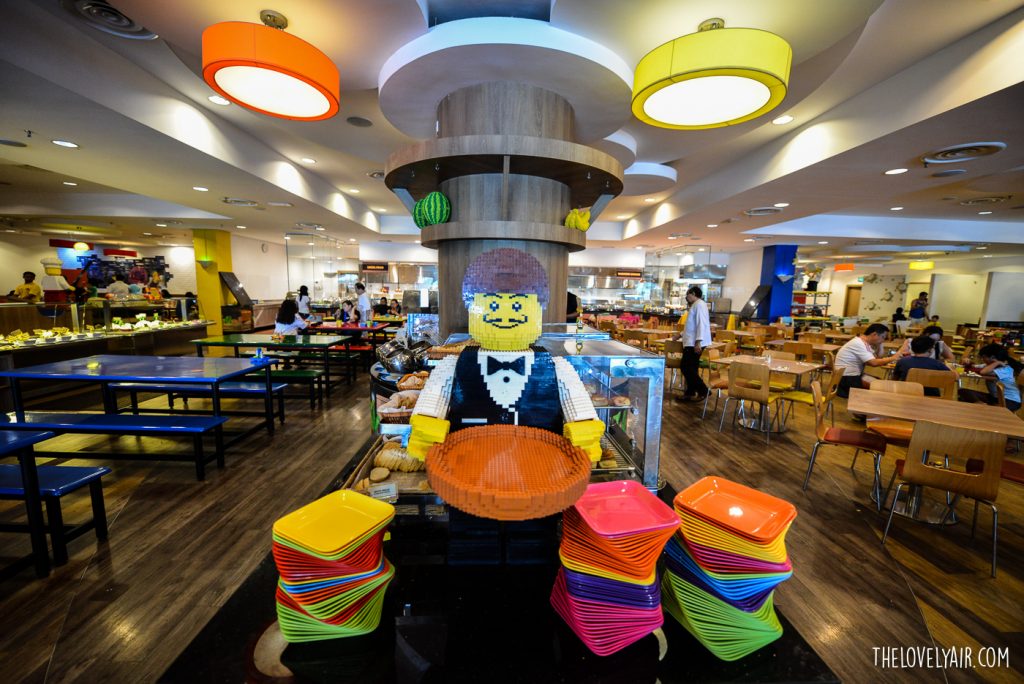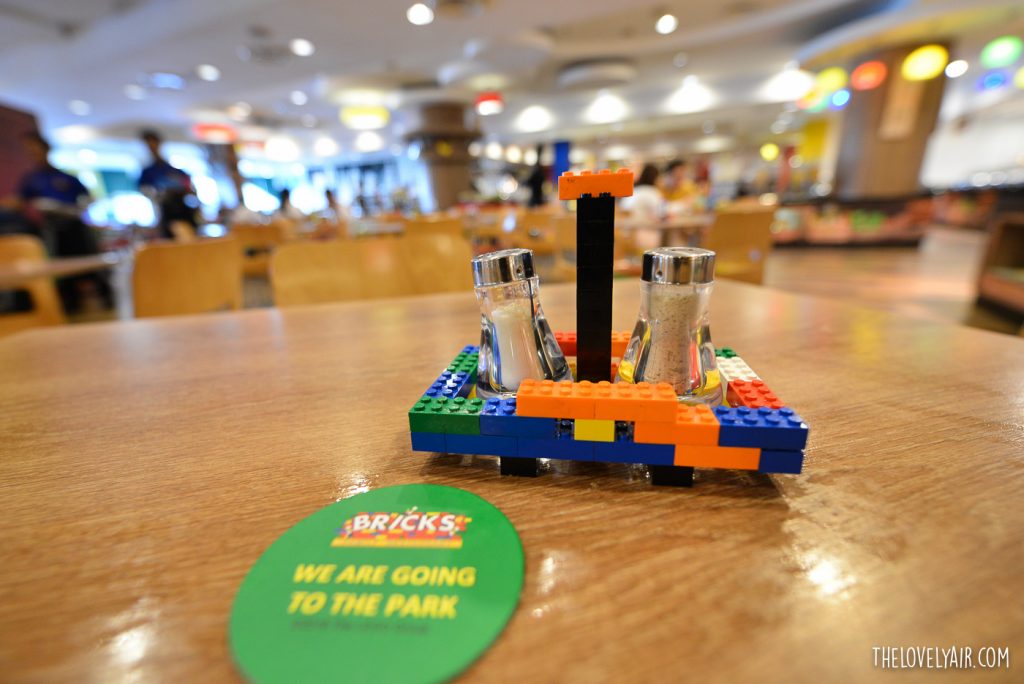 The above pictures are Bricks Family Restaurant, it is the breakfast buffet for family.
After we have breakfast, we have a plan to visit Sanrio Hello Kitty Town, taking taxi around 10-15 minutes for 100 THB. The taxi in Malaysia may charge traveler more from 100 to 200, you can request for a new taxi.
Sanrio Hello Kitty Town has many cartoon character, not only Sanrio, there also has Thomas Town, Barney, Bob the Builder and Pingu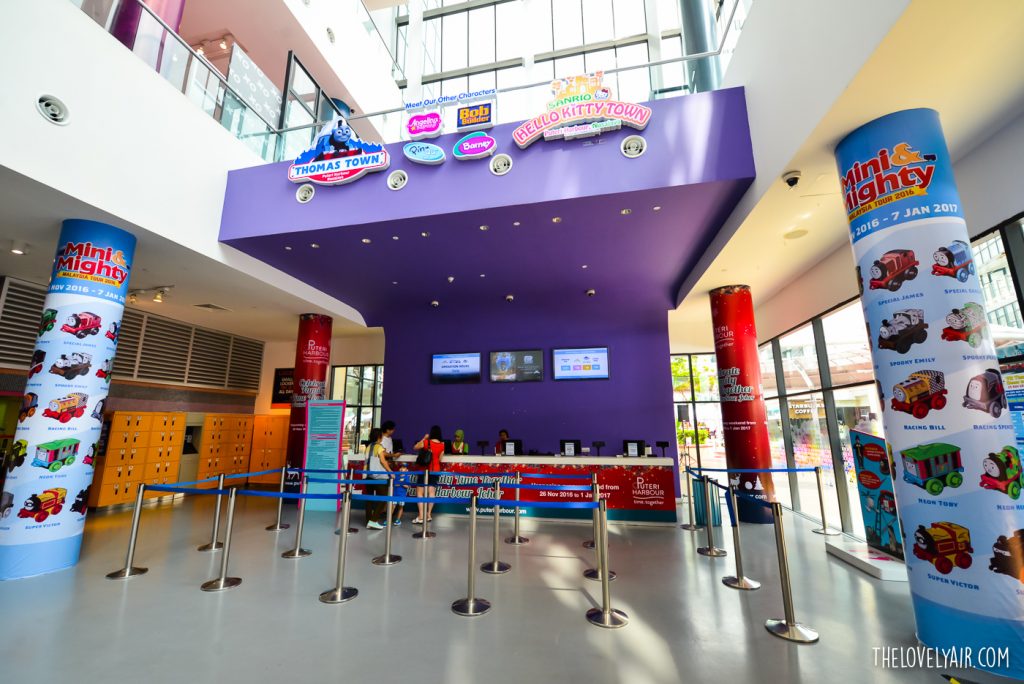 Buying ticket before attend, after that we search for the show time before going to play.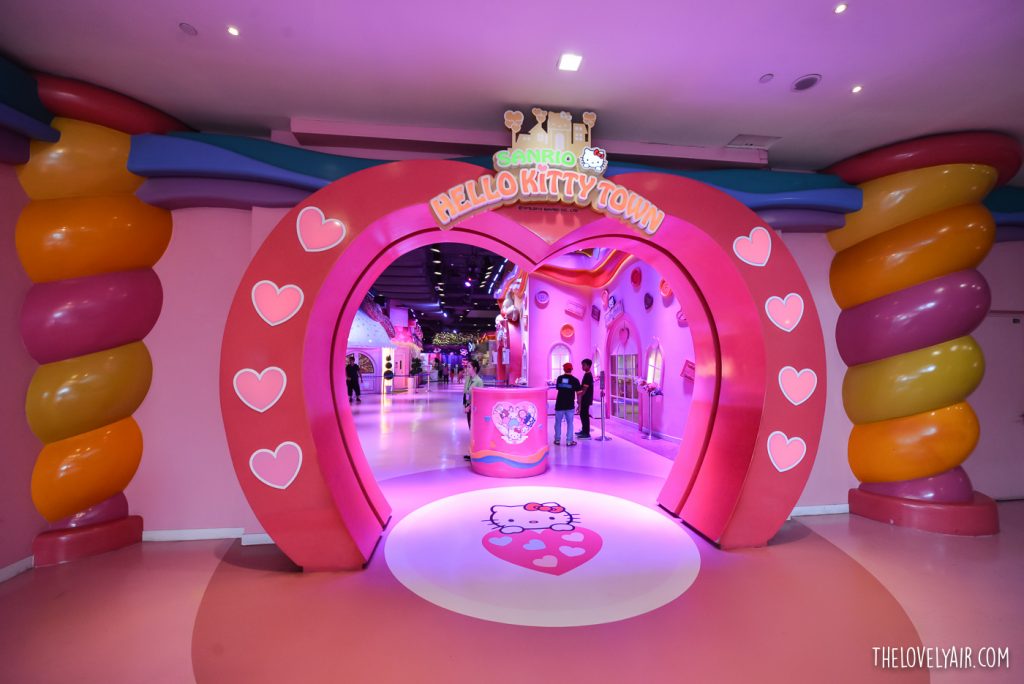 Start with Kitty town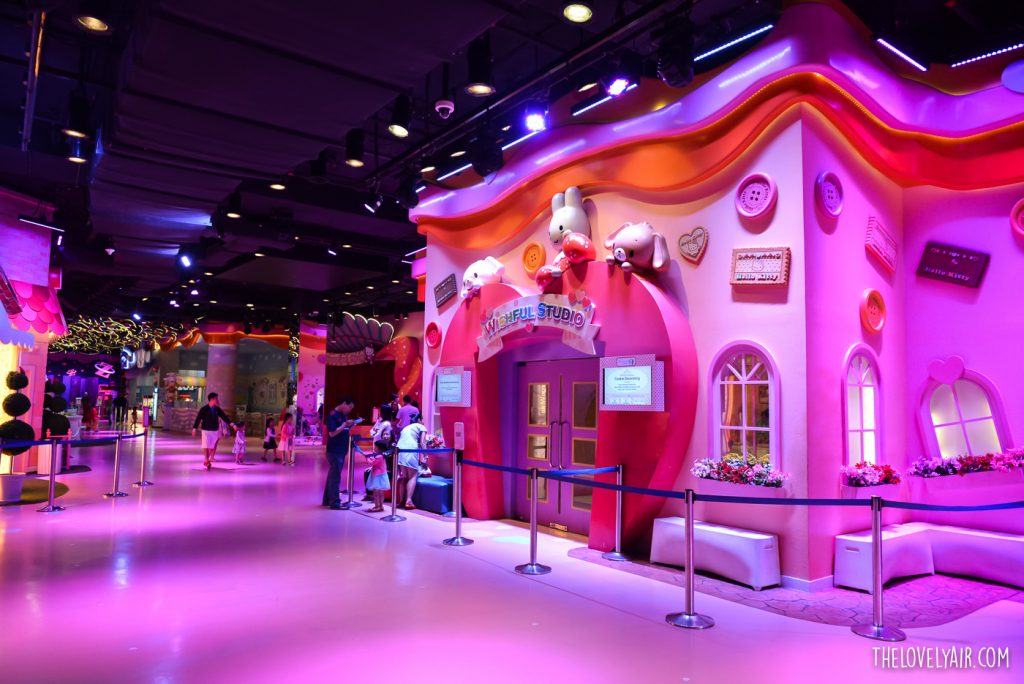 Sanrio Hello Kitty Town holds the buildings, actually it so good because there are many activities for children such as cookie baking, art, craft and Hello kitty house. Before attend, you need to stamp passport first. 1 Person for 1 round only.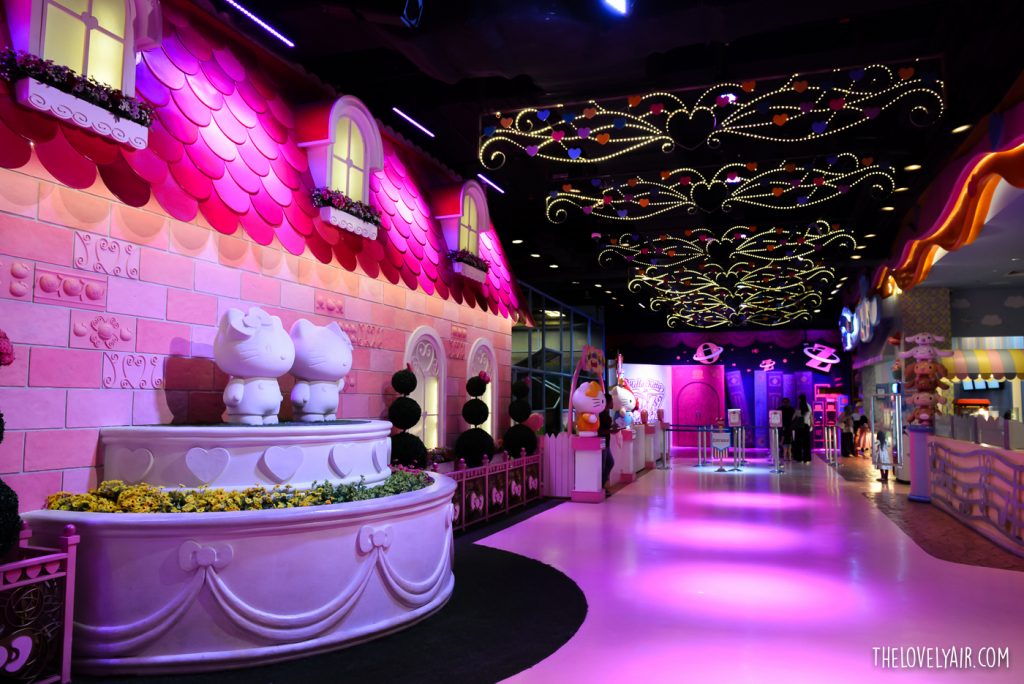 Atmosphere of Hello Kitty house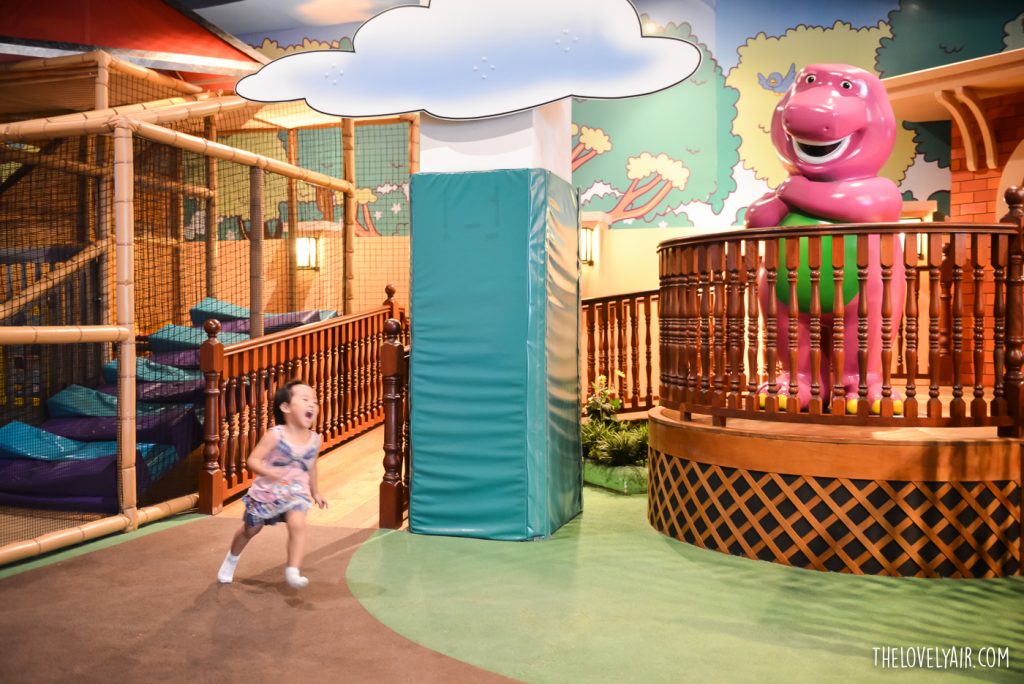 Barney is so cute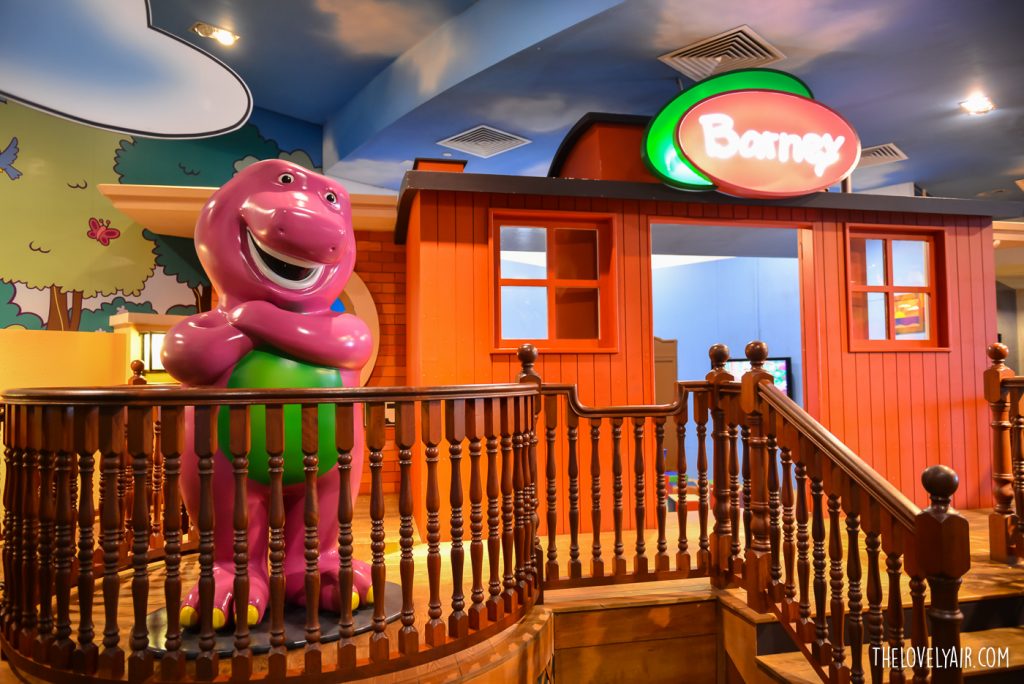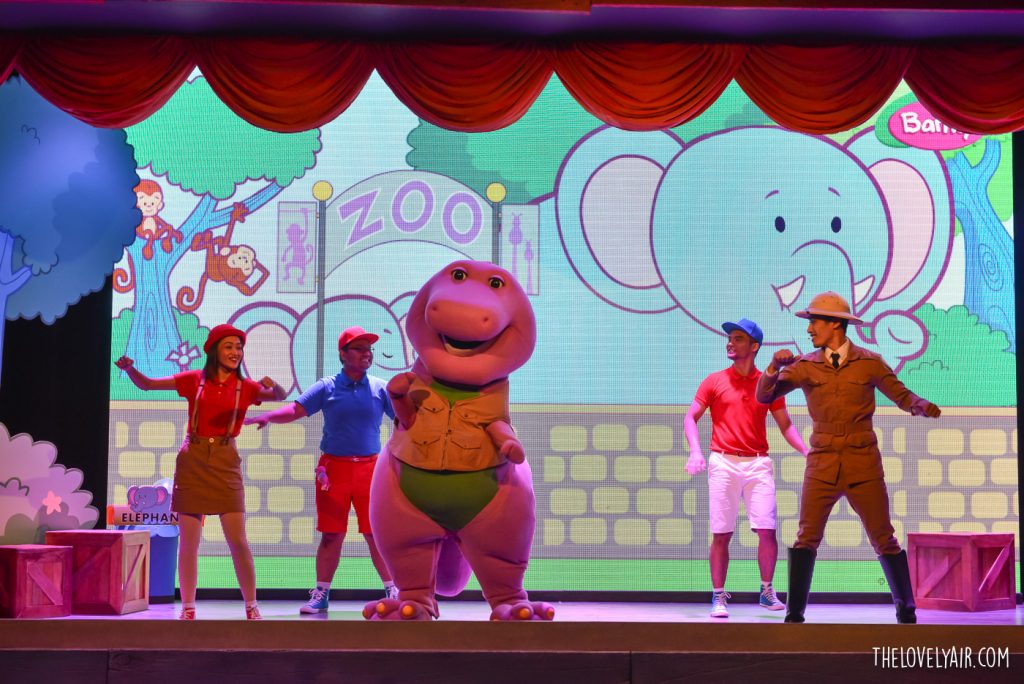 There also has a Barney show, don't miss !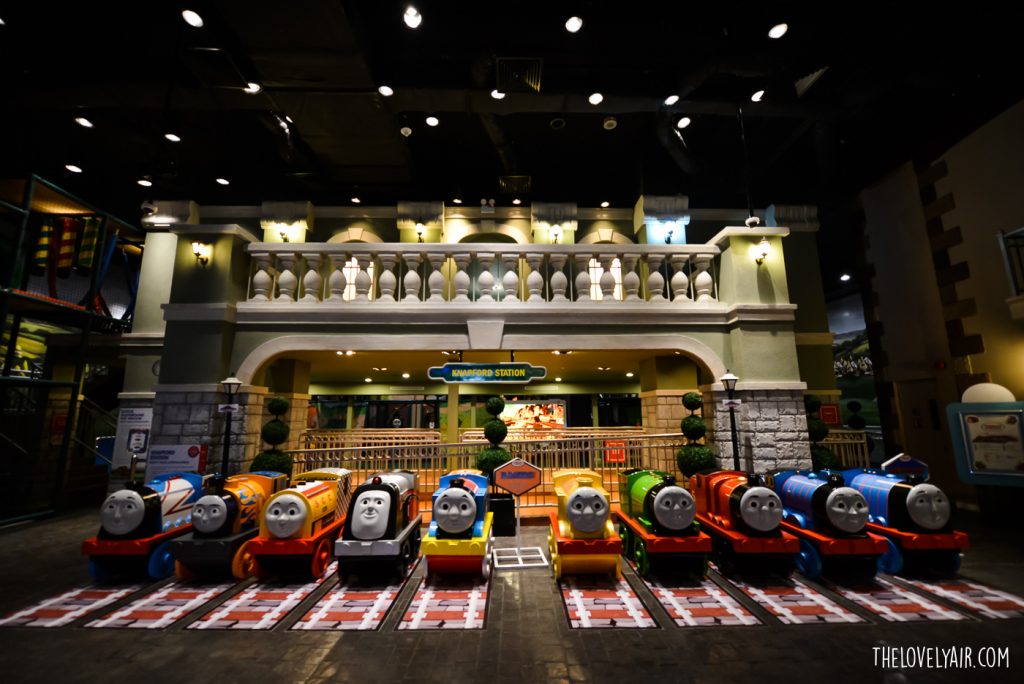 Thomas Town is really fun, the town is located in the top of building.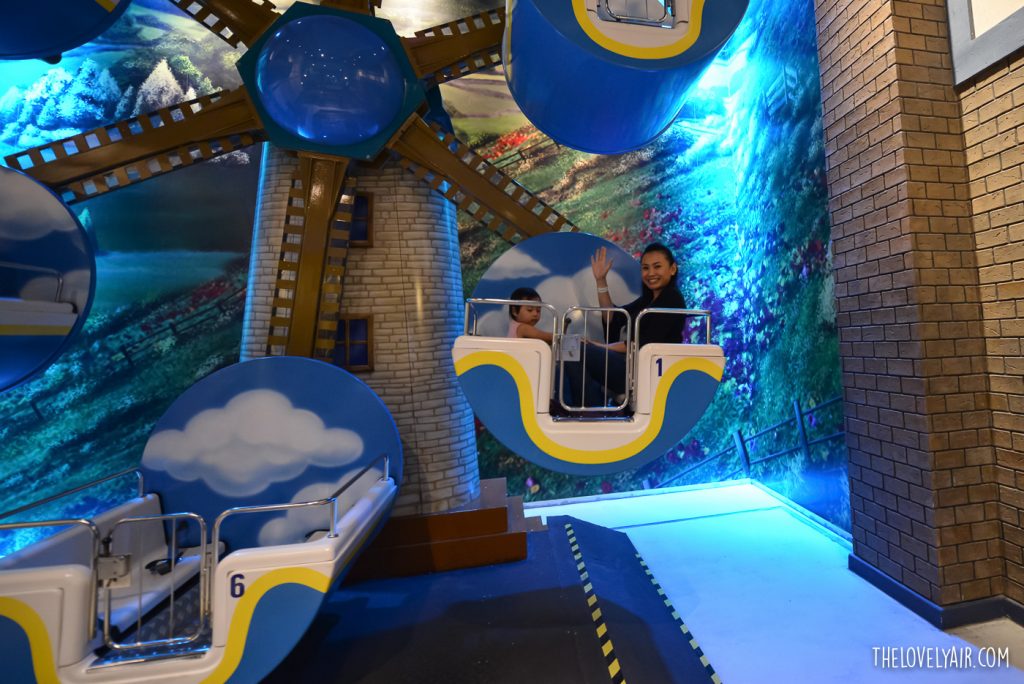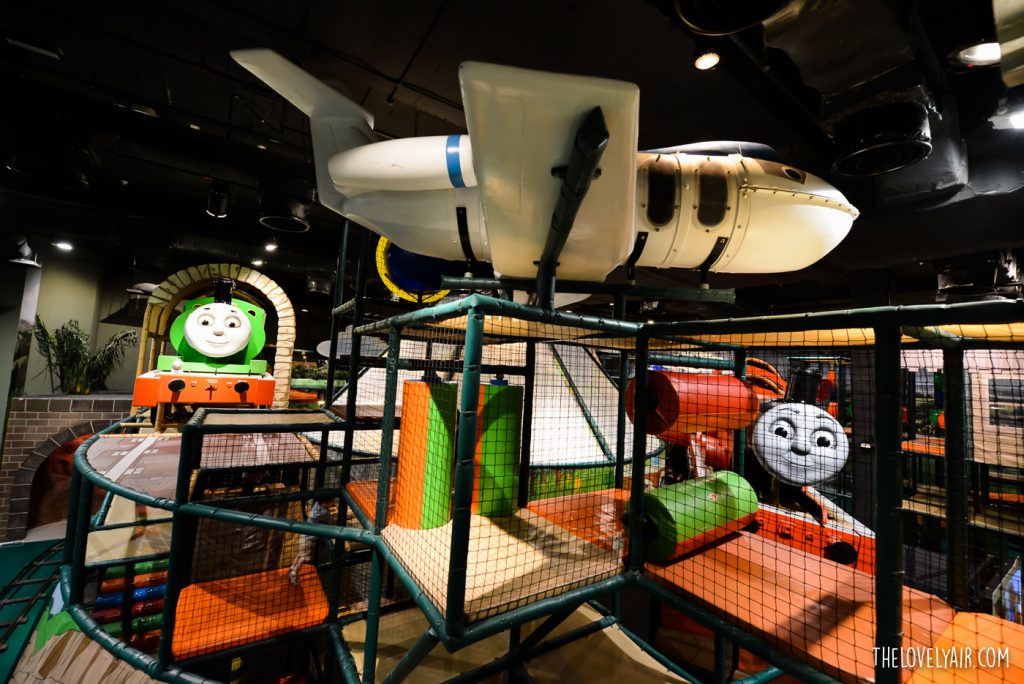 This zone is like Funarium in Thailand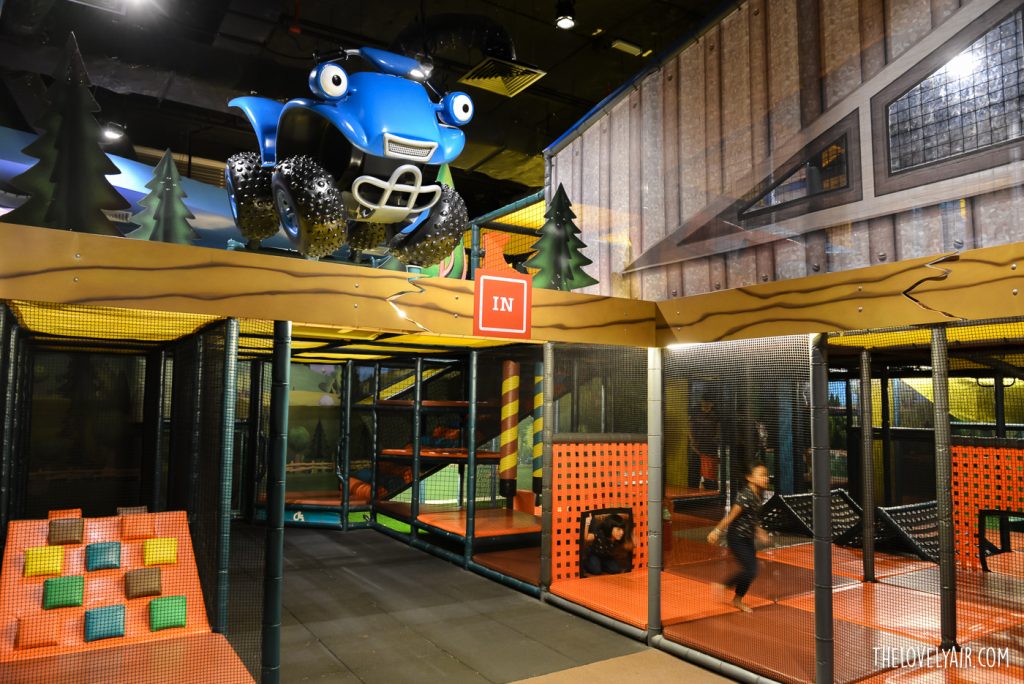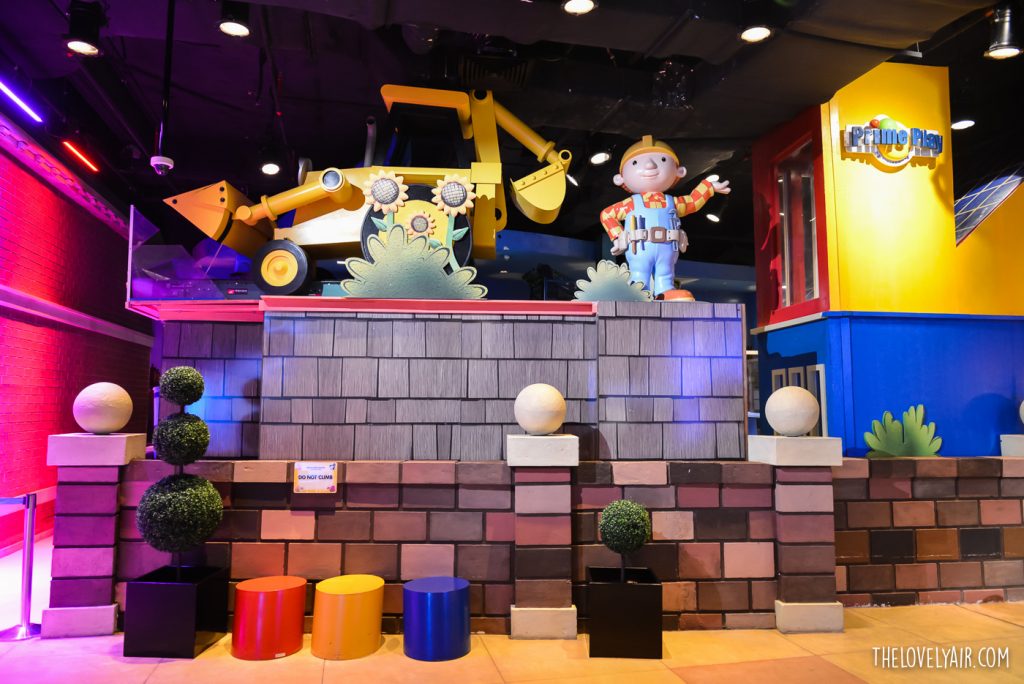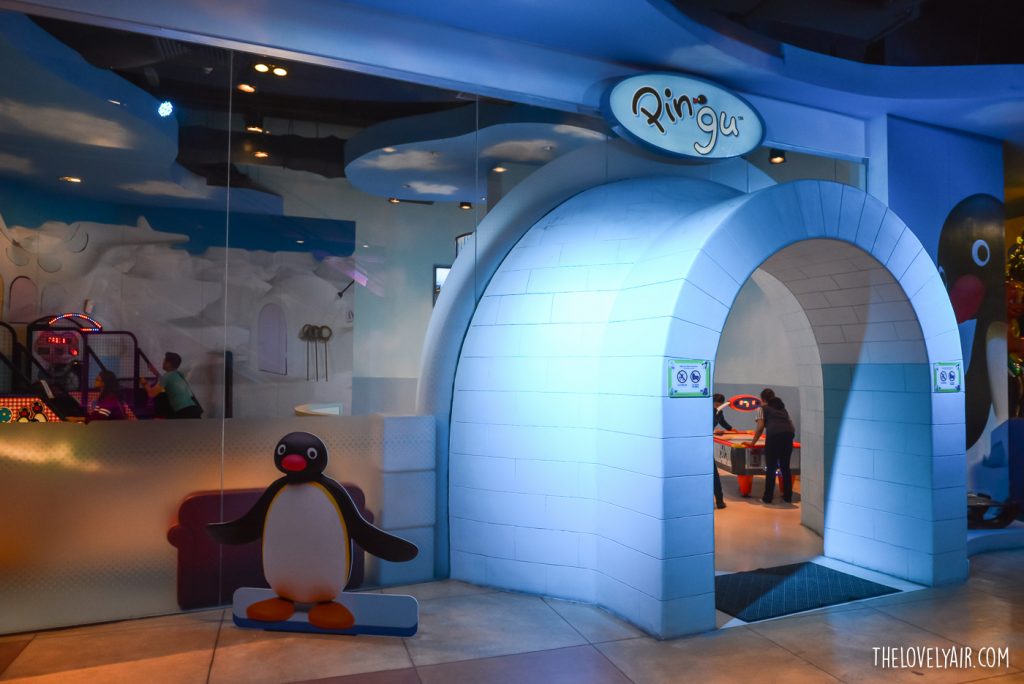 For more about Sanrio Hello Kitty Town, I will show more in another blog. I spend haft of the day at Sanrio Hello Kitty Town and have lunch at restaurant in front of Sanrio Hello Kitty Town. The building has stores, pharmacy and restaurant. After that I get back to the hotel by taxi.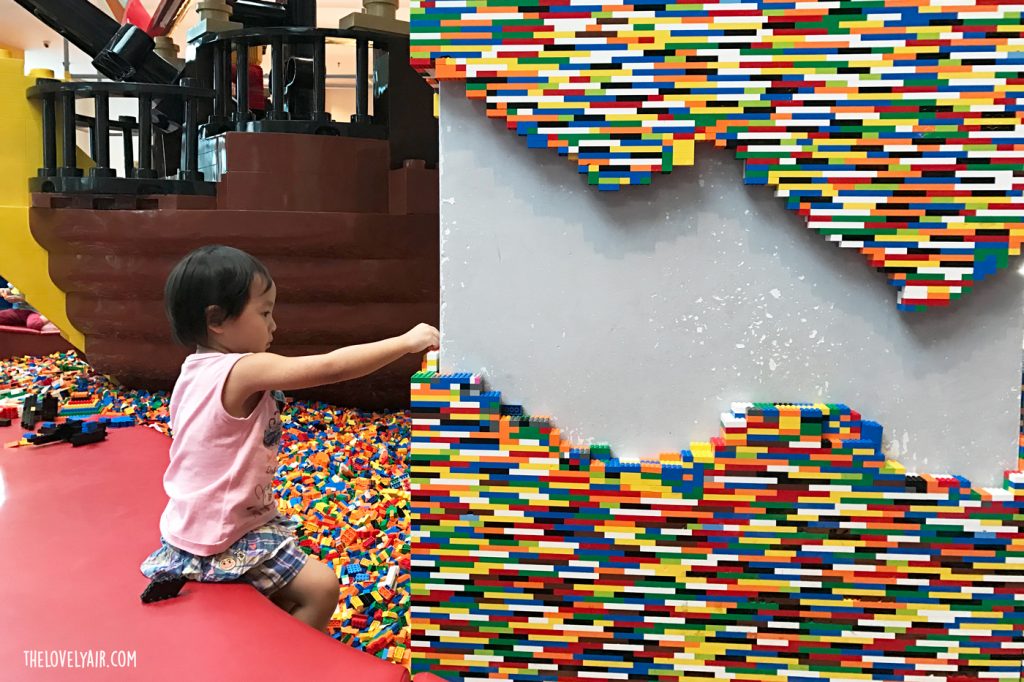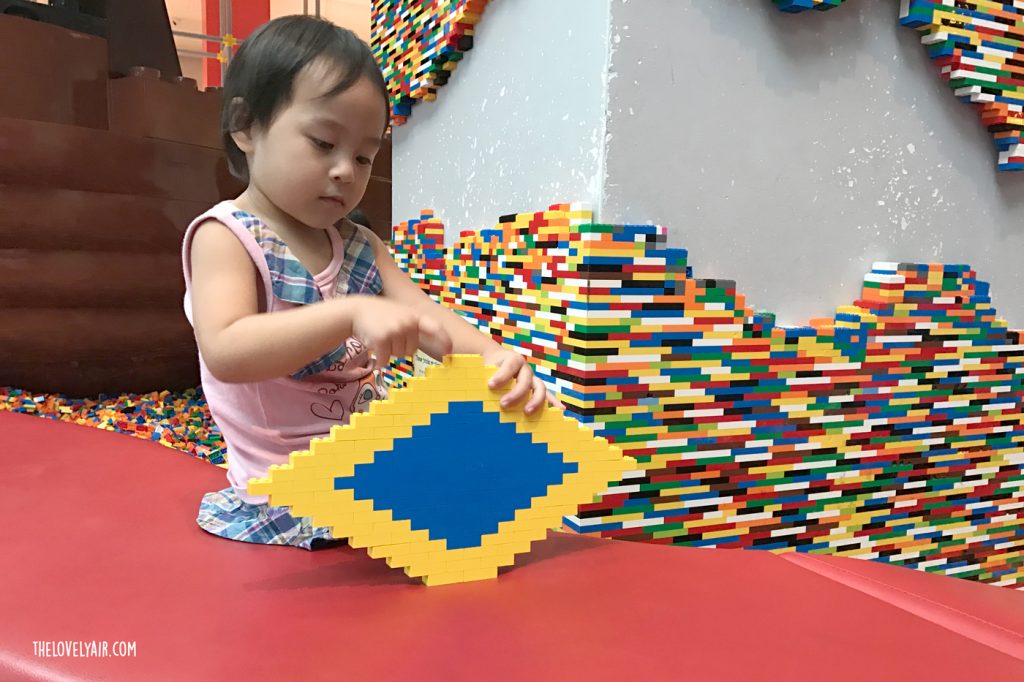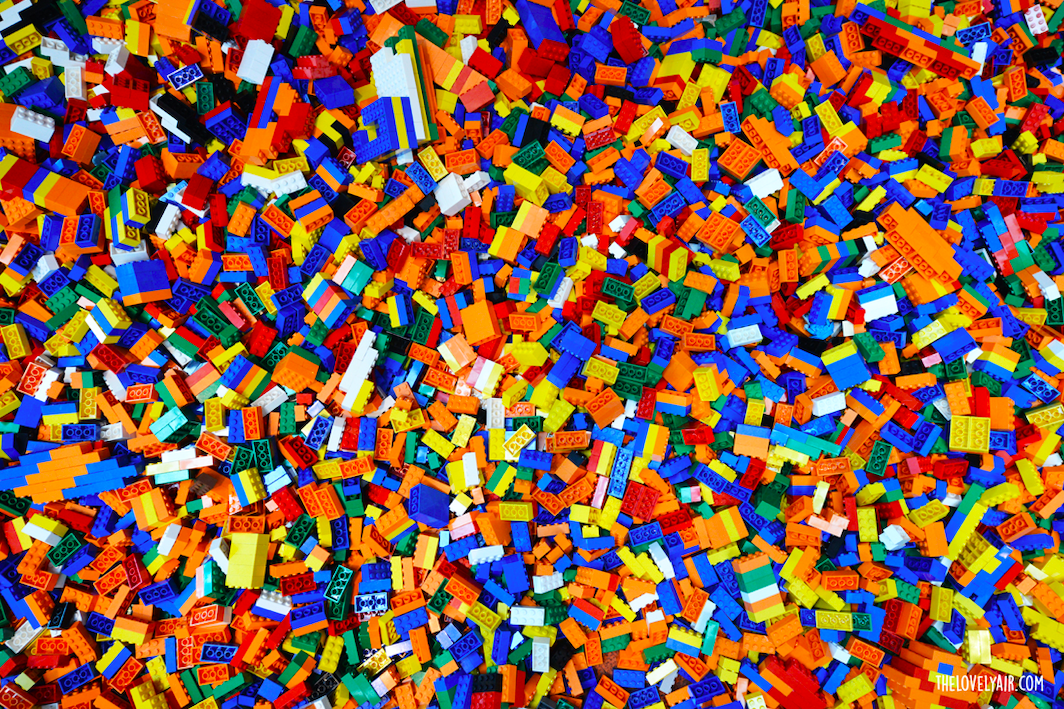 I reached the hotel around 2.00 pm and planned to taking some rest before going to LEGOLAND Water Park, unfortunately, it's raining TT because of the storm. However, I postpone the time for visit LEGOLAND Water Park from today to tomorrow morning before check out.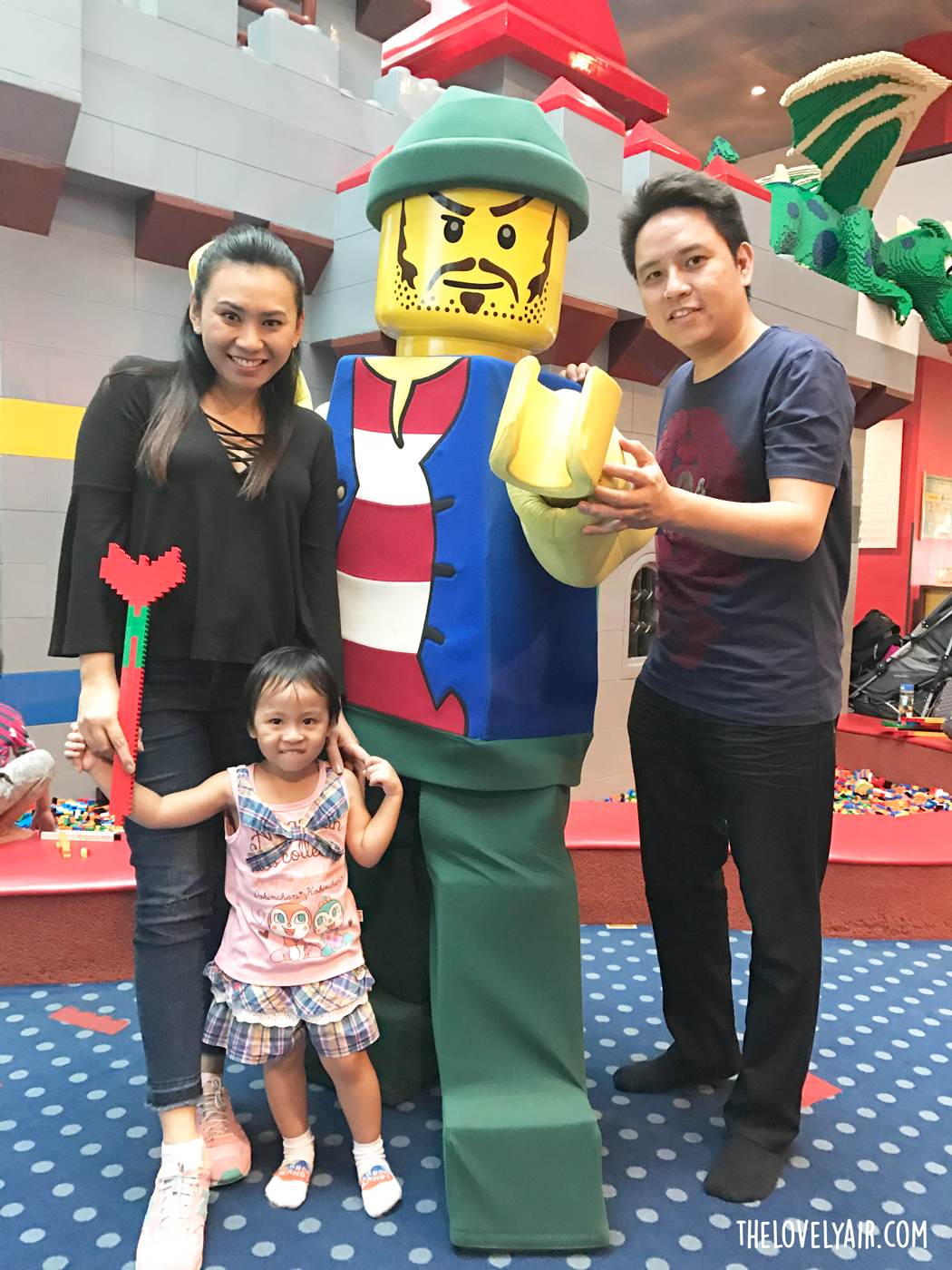 Even it's raining, there still has many activities to enjoy. We also have dinner at the same Community mall in front of lego land as we mentioned before.
Day 3: LEGOLAND Water Park → Check Out → (Changi International Airport)→ ArtScience Museum ริมอ่าว Marina Bay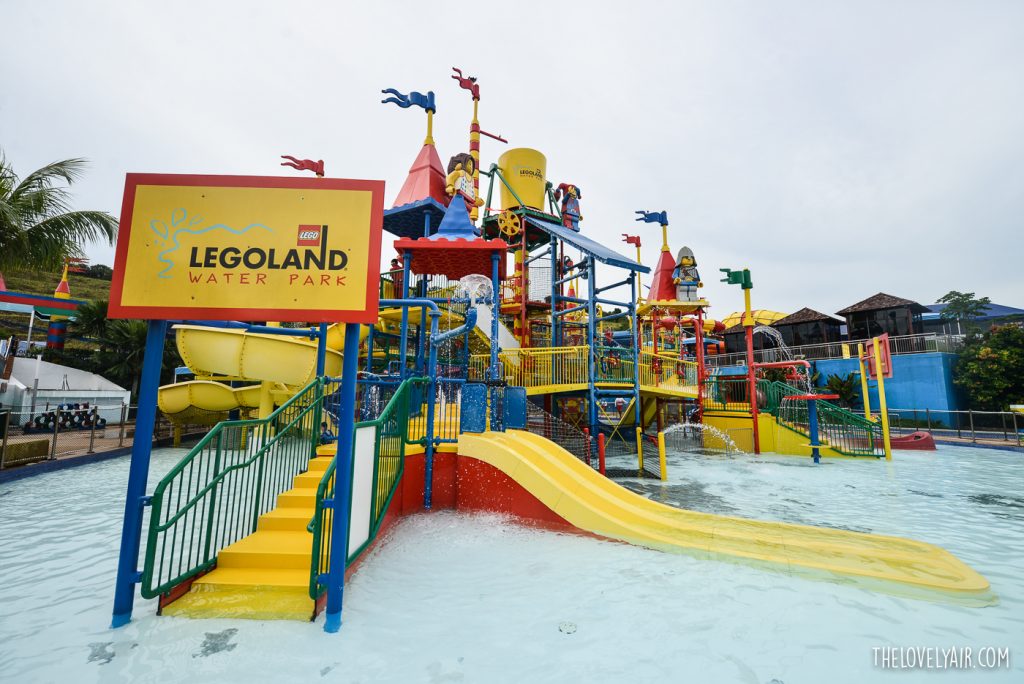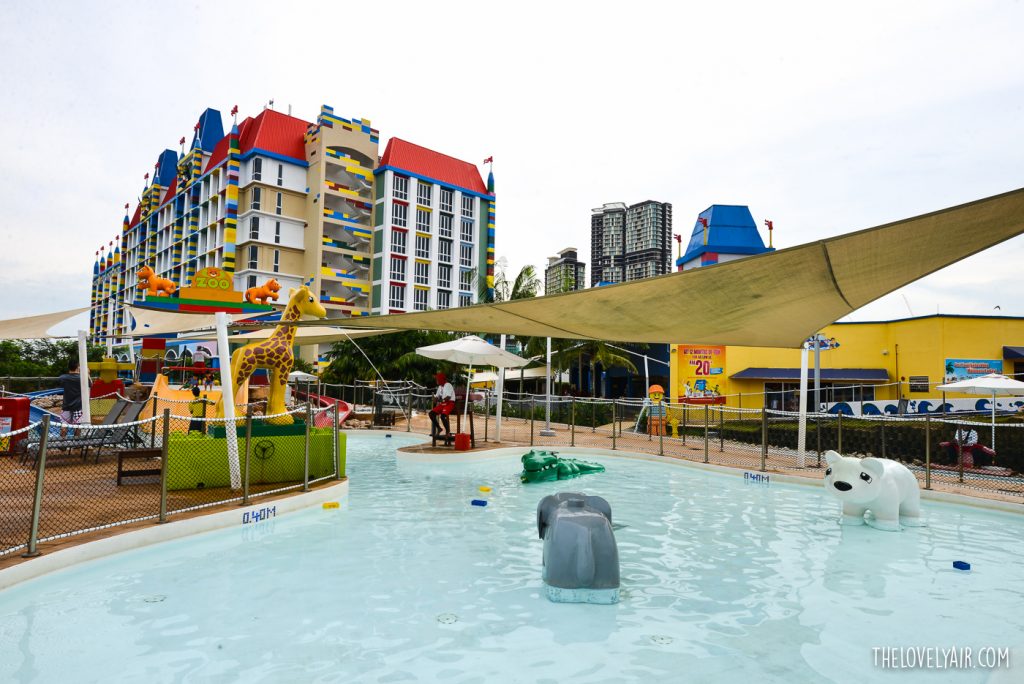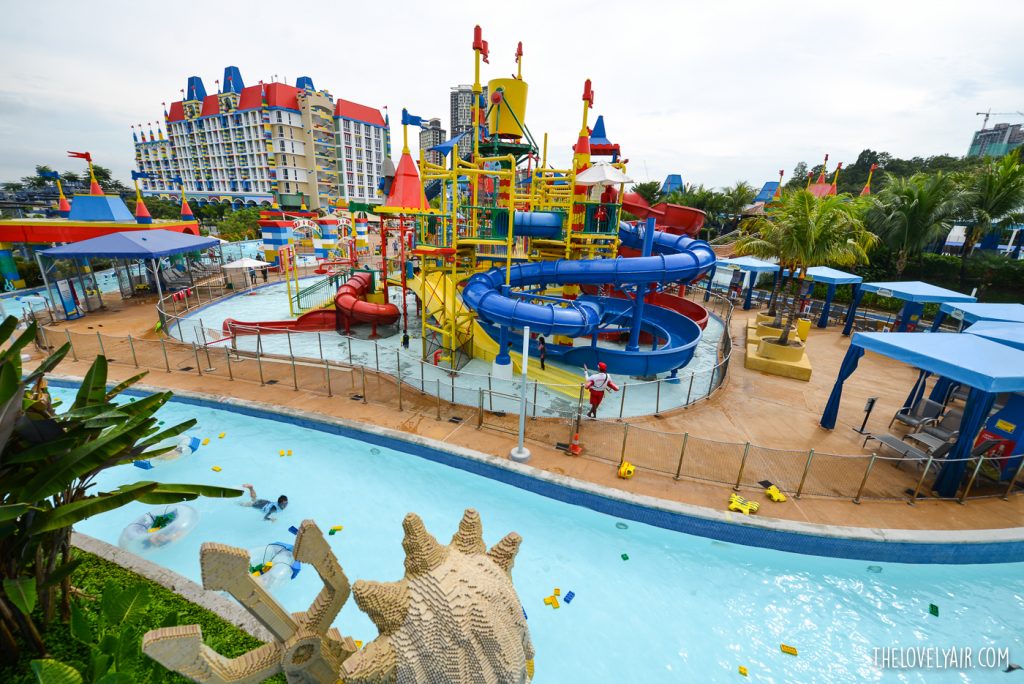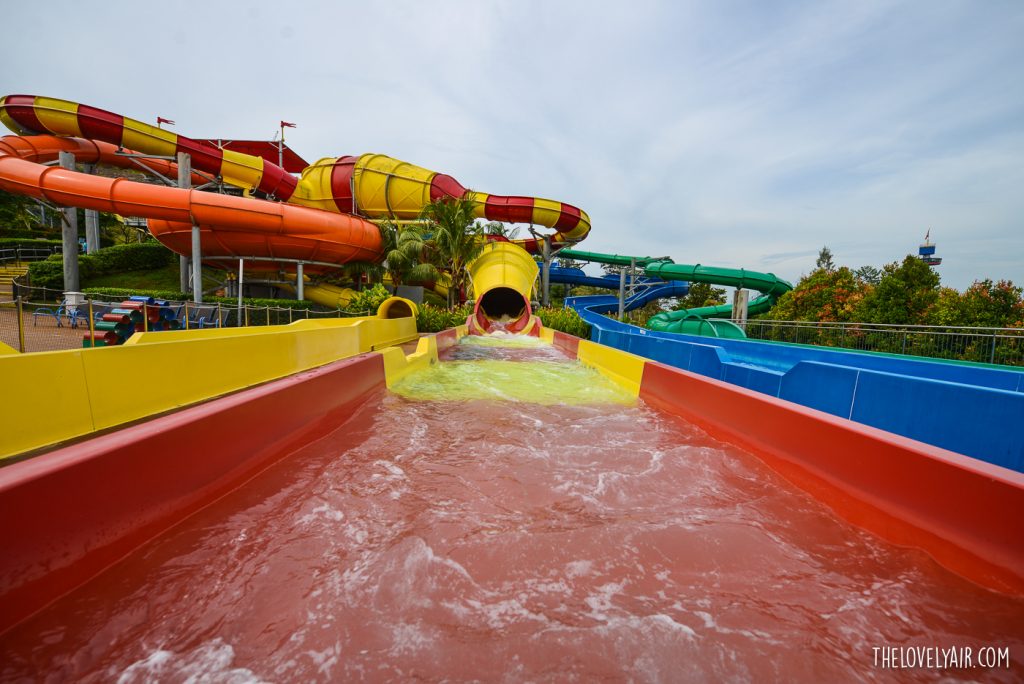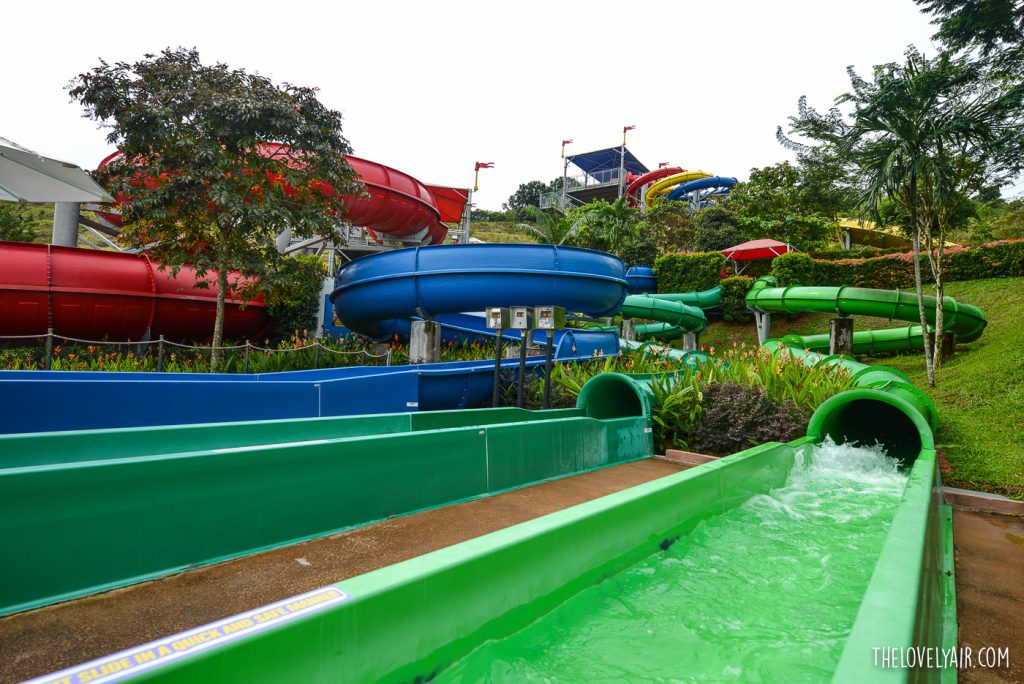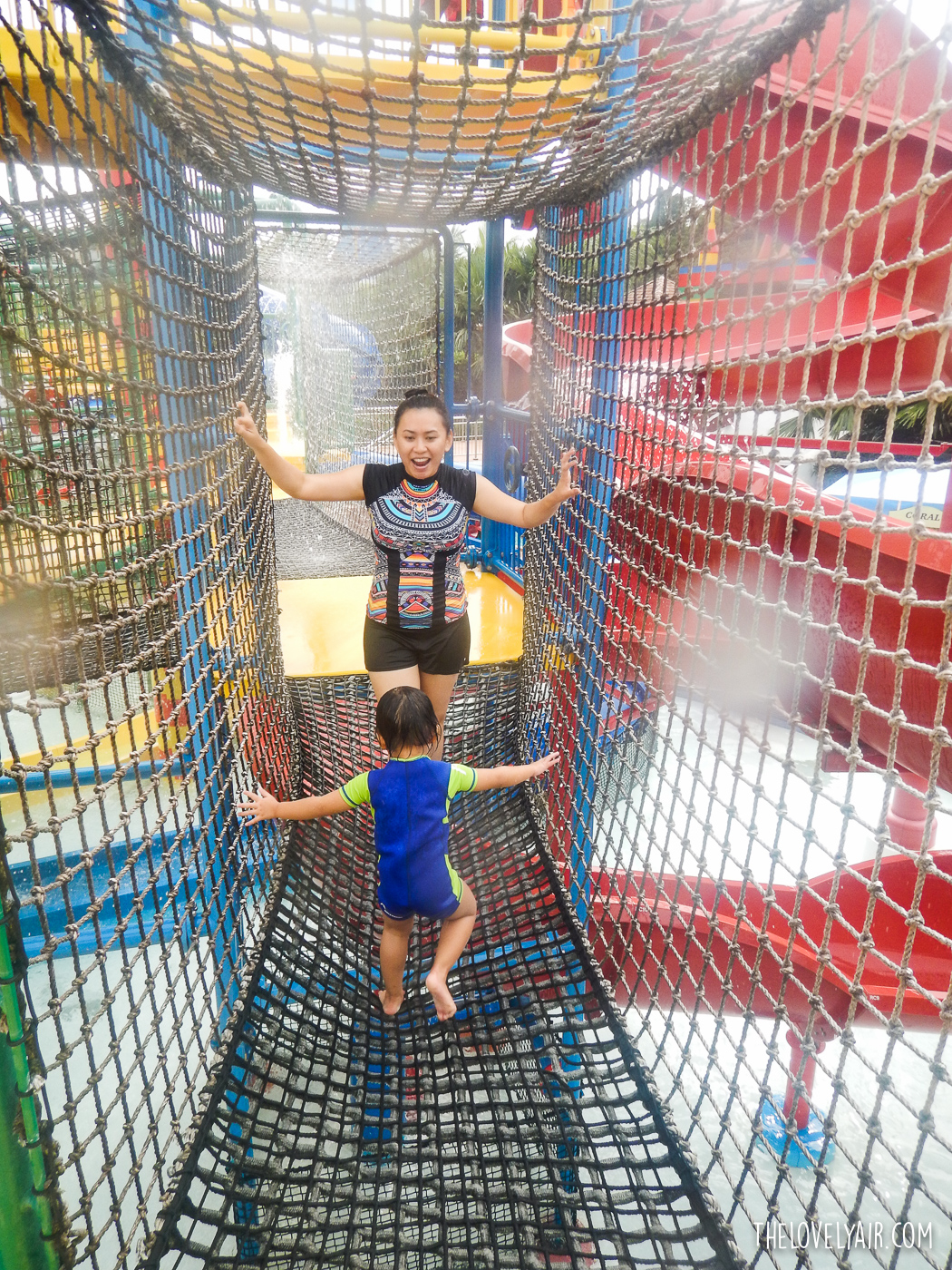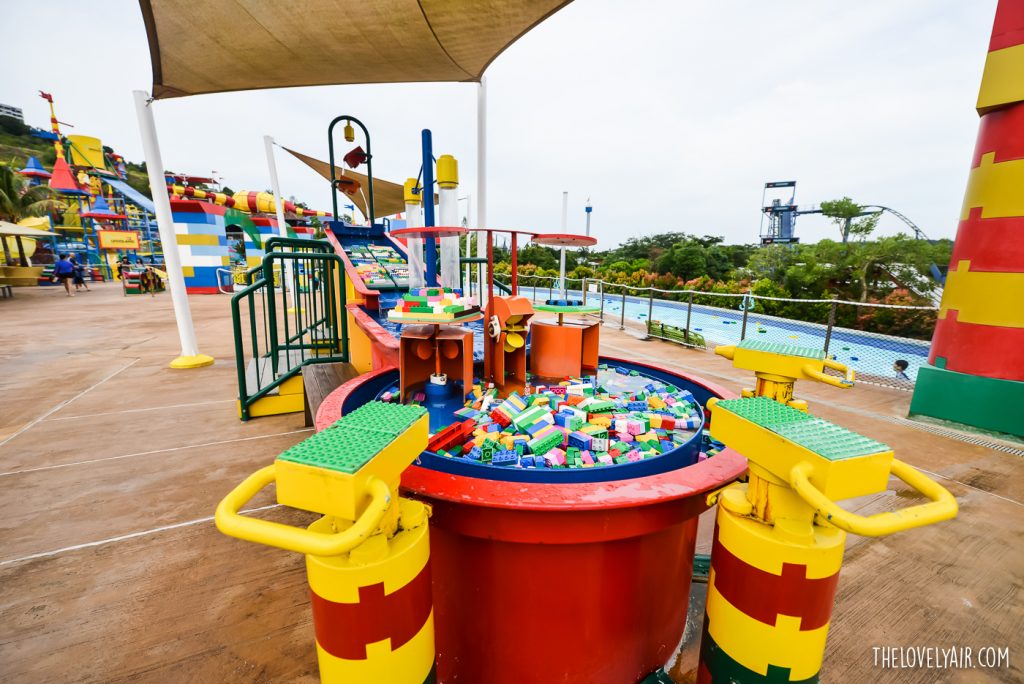 Today, we have a breakfast quickly and go to LEGOLAND Water Park. Over here, the water park zone for kids will open around 9.30 am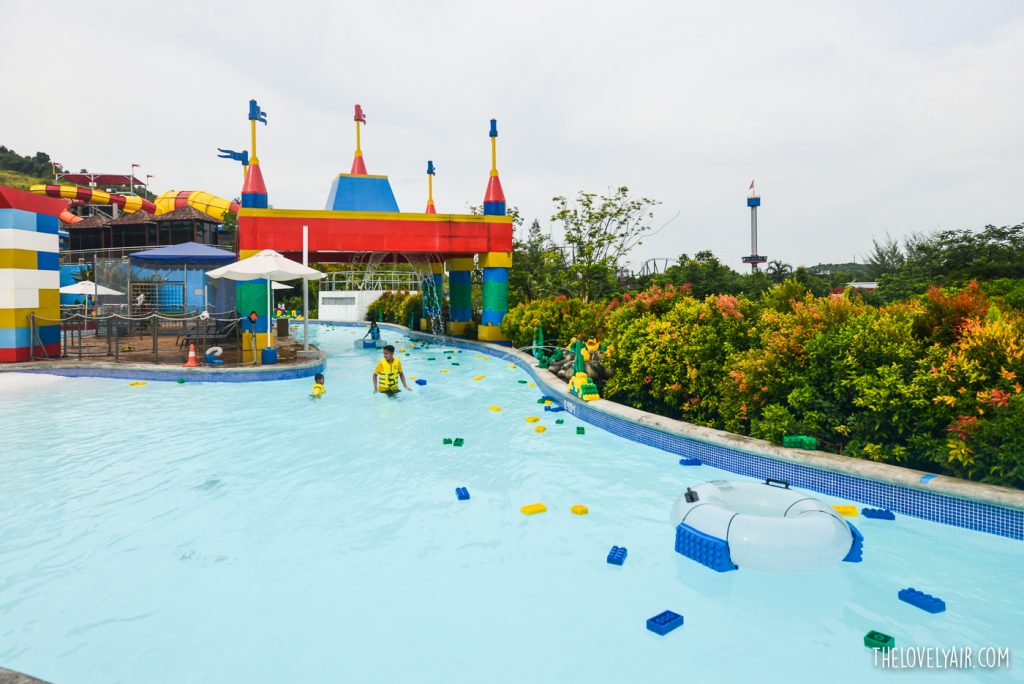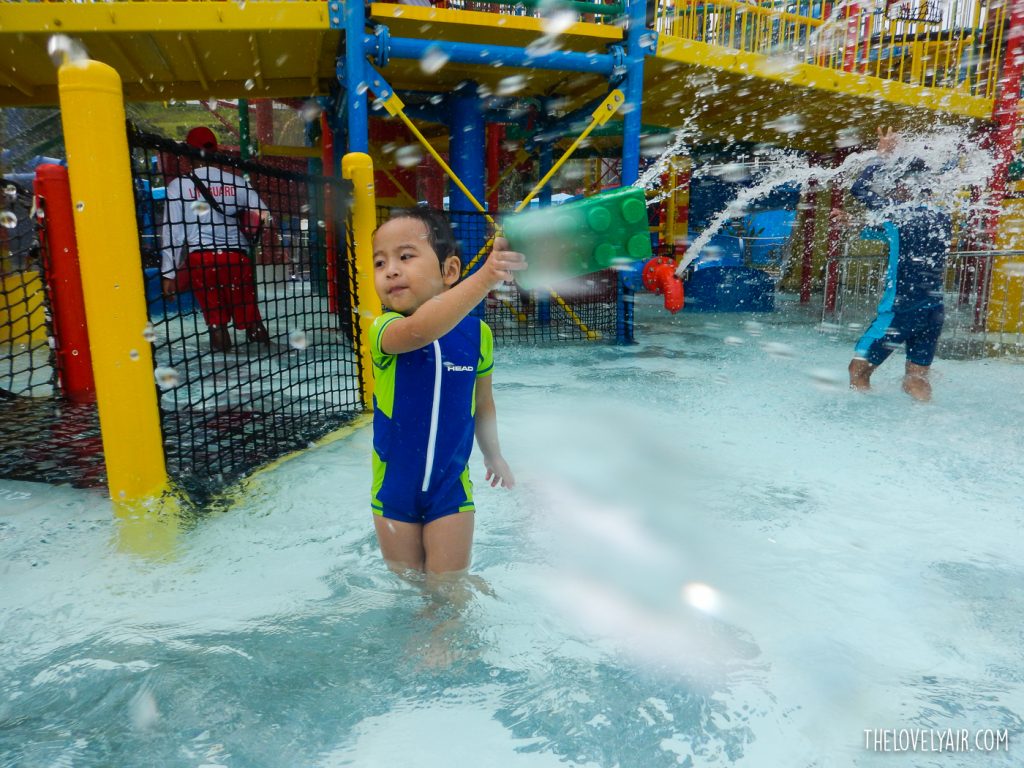 The size of water park is not too large, but it is so special because in the pool there is a piece of Lego floating in the water.
Okay, end the day with LEGOLAND Malaysia Resort. After we have a long play, we go back to the room and prepare for going back to Thailand! I recommend for the parents who want to bring your children here, you have to prepare the luggage to get ready for checkout. The travel agency come pick us at 12.00 pm. If your family has children, prepare some snacks or fruit for them.
We get back from LEGOLAND Malaysia Resort and arrived at Changi Airport at noon but the flight to Thailand is 20.30 pm. So that, it is a good chance to travel in Singapore. I leave the luggage at the airport and take MRT to the city to find something to eat. Our destination is ArtScience Museum – Marina Bay near the Marina Bay Sands Hotel. You can take the train station "Bay front" to reach the ArtScience Museum – Marina Bay.
The first plan is that we need to some food
So, we decided to have meal at Seafood Paradise where located in Marina Bay Sands. The Seafood Paradise is in the brand name zone (The shoppes), 2nd floor. The elevator is near GUCCI.
OPENING HOURS
11:30am – 03:30pm
05:30pm – 11:00pm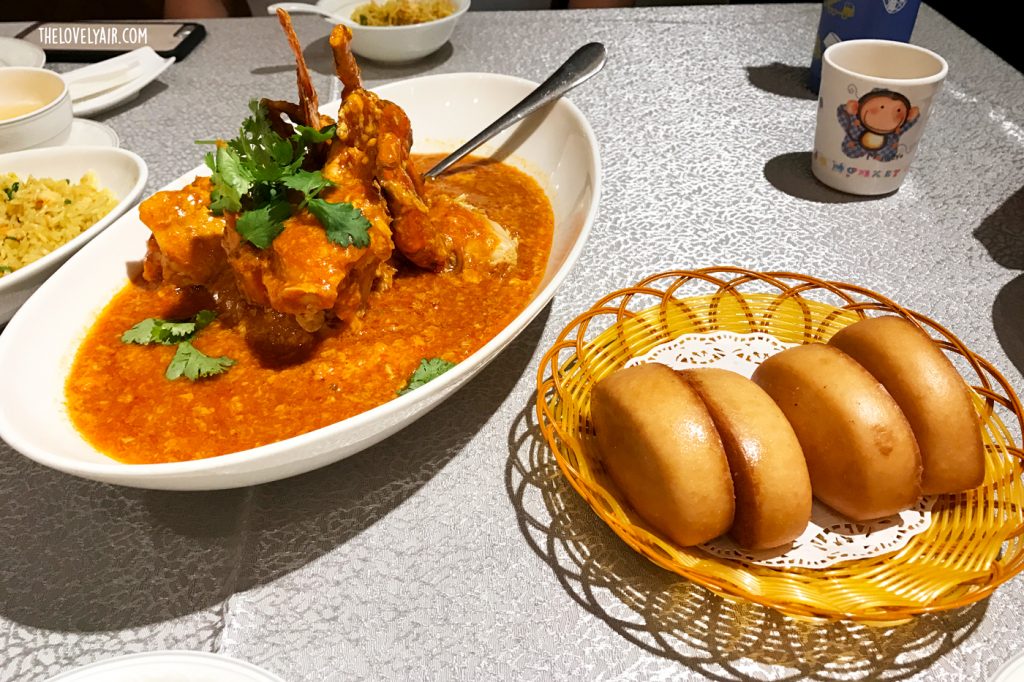 Chilli Crab with fried buns, you can eat the bun with Chili Crab souse.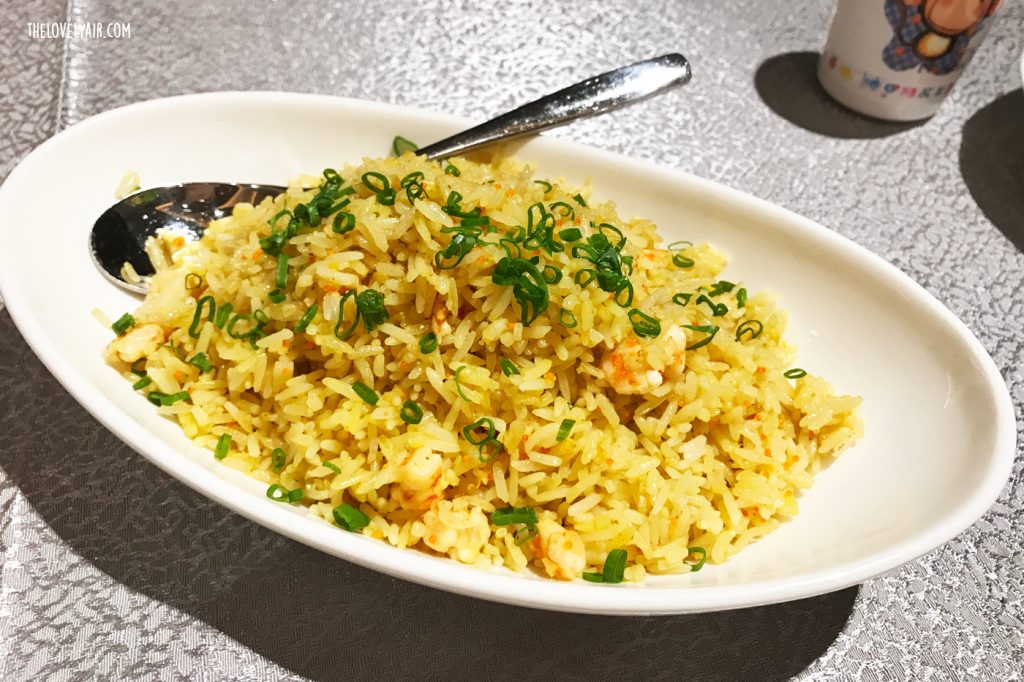 Seafood Fried Rice, a big meal for us!! this is the small size for 3 people, we are so full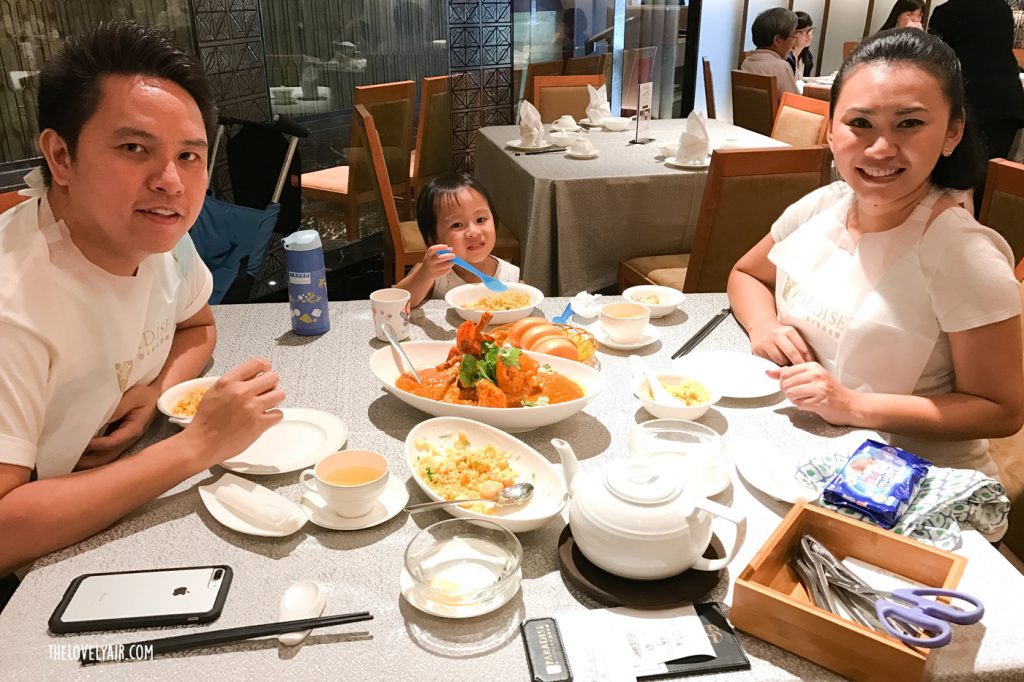 Chilli Crab is from Sri Lankan, a huge crab gives me a really good taste
The taste of other dishes are also delicious.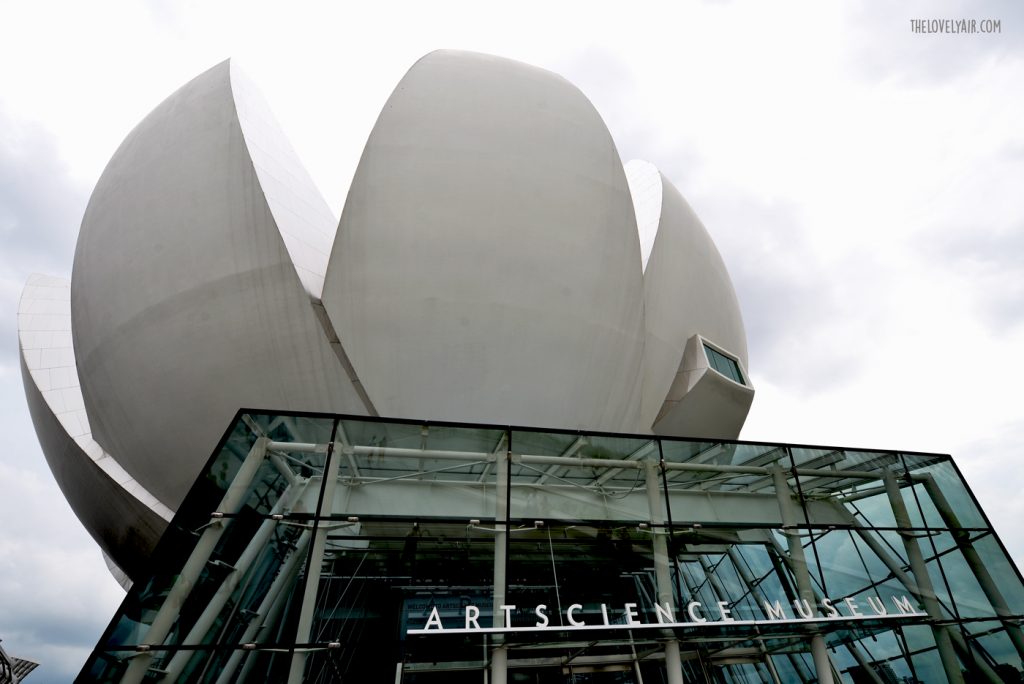 After having a meal, I took my children to ArtScience Museum located in front of Marina Bay Sands, and I have a chance to visit Louis Vuitton before attend the museum. You can buy the ticket at ground floor and checking for the exhibition, you have to buy ticket for exhibition you prefer. The permanent exhibition is TeamLab. Let's see !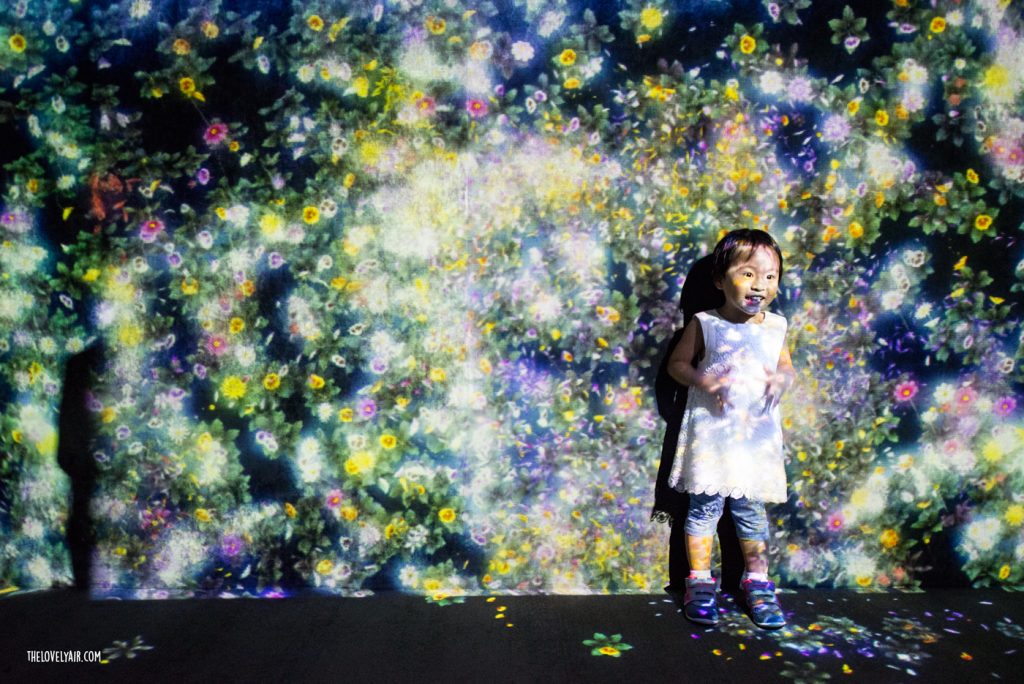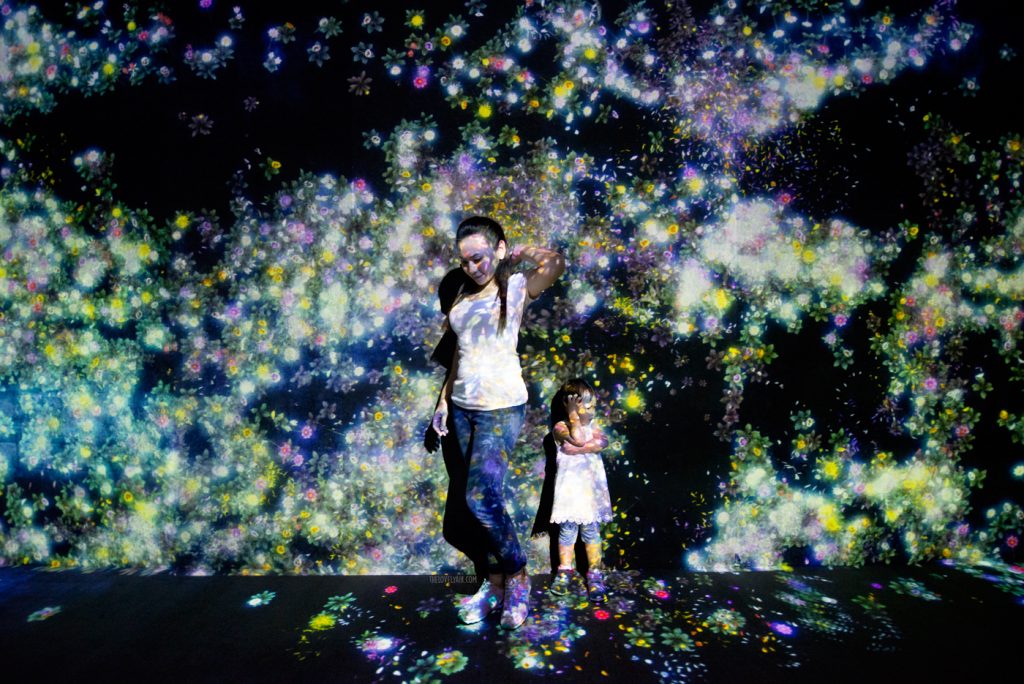 The kids will be excited for sure because there is a colorful light and sound.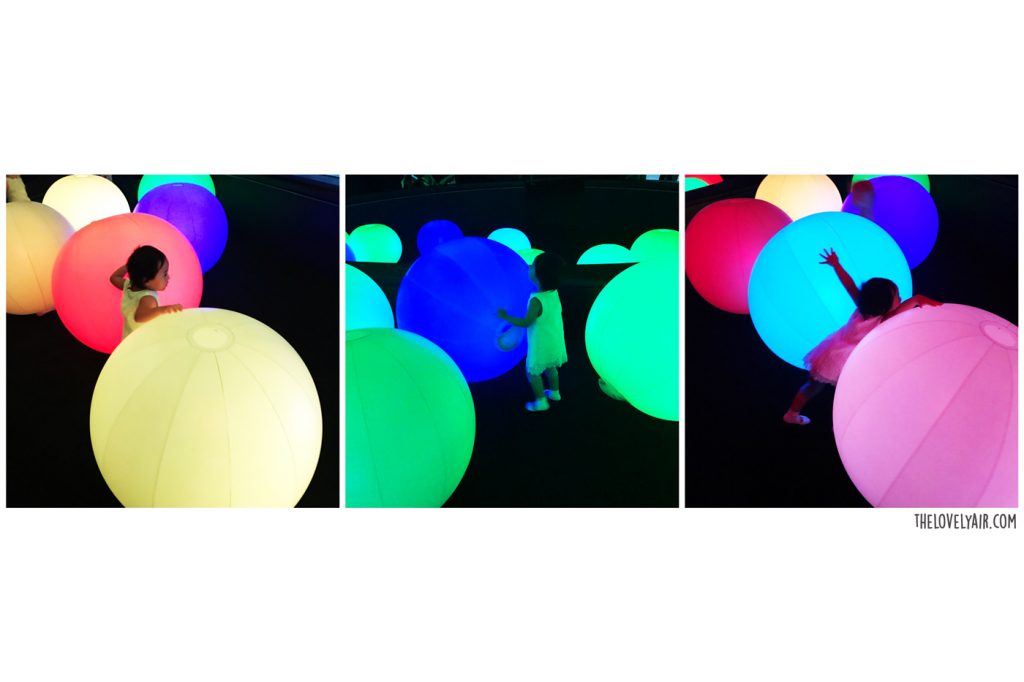 My daughter is really like this place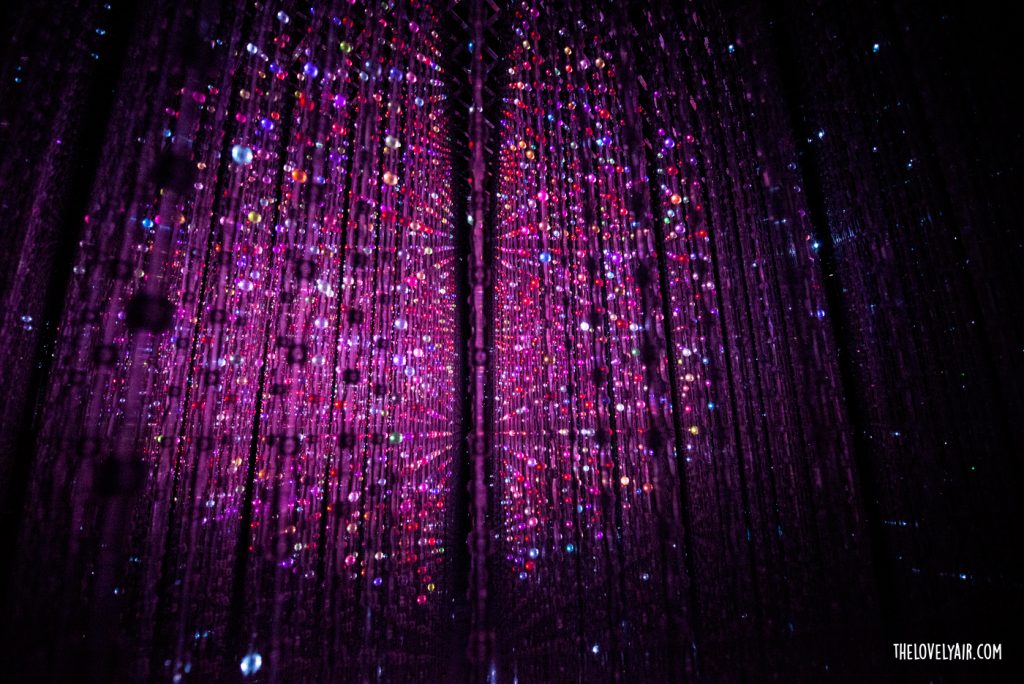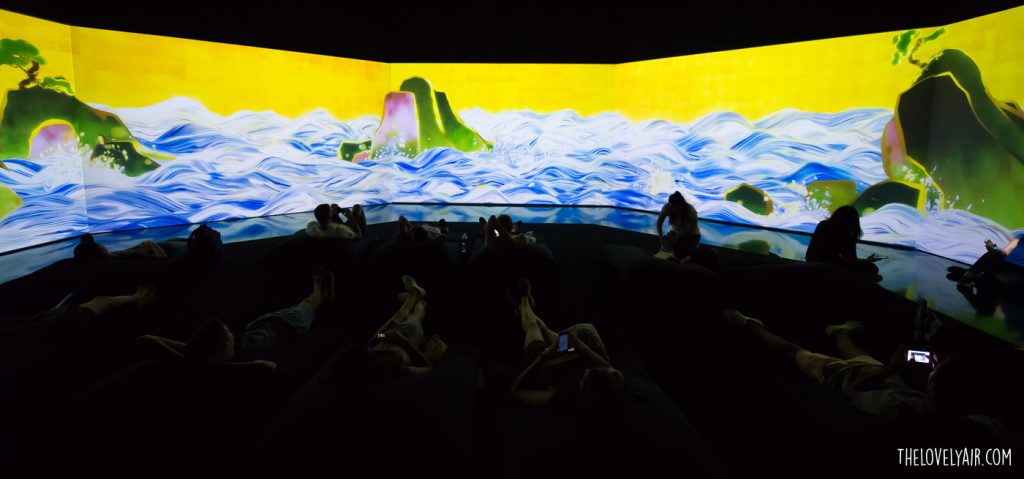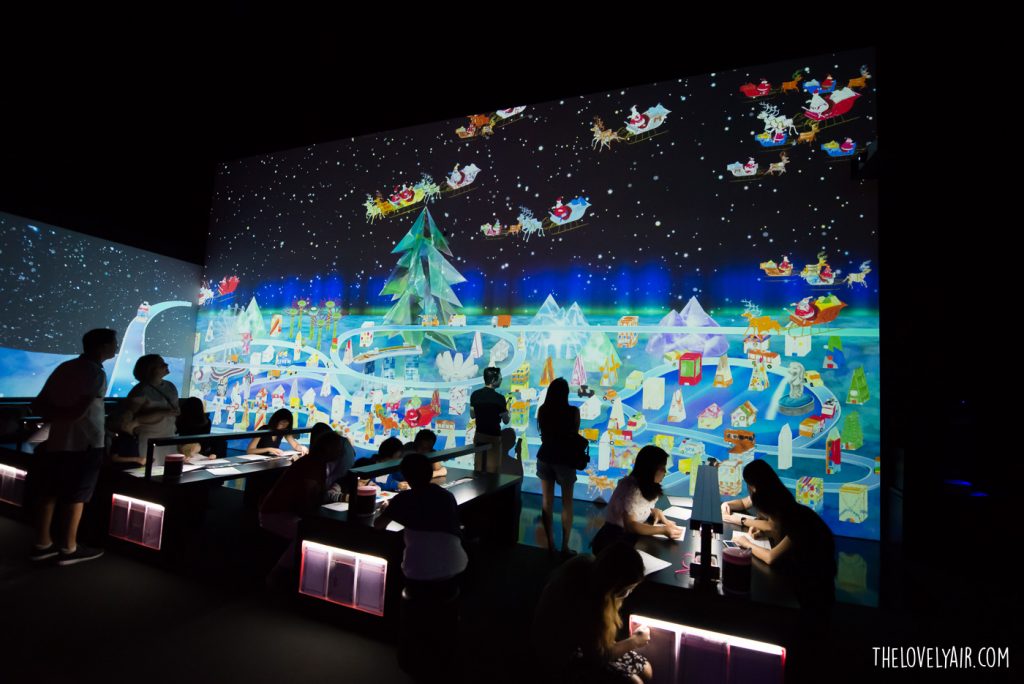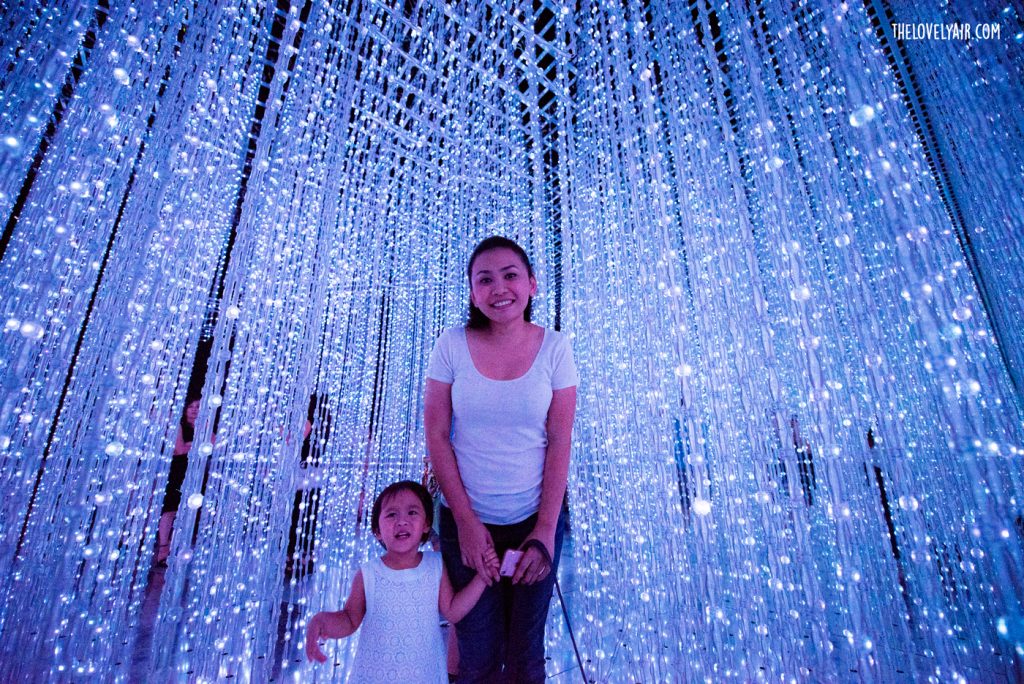 Ending the short trip for 3 days 2 nights, we traveled from Thailand just 2 hours but we reached 2 countries! However, I hope you enjoy with our family journey. If you have any question, you can comment below or talk with me via facebook.com/thelovelyair
Lets see the video review of Legoland