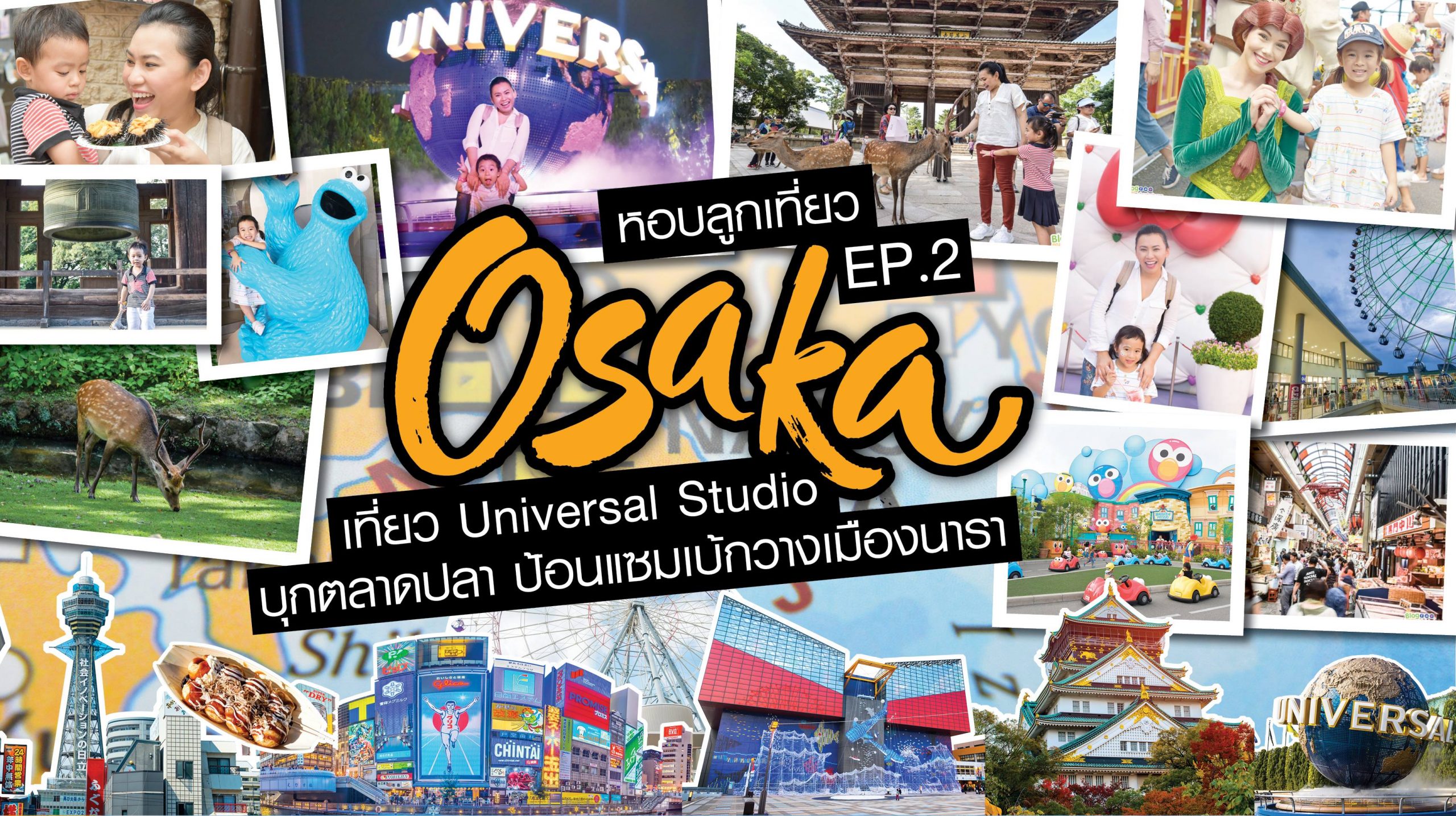 Carry children to travel to Osaka EP. 2: Visit Universal Studio, drop by the fish market and feed Sambe to deer and Nara city.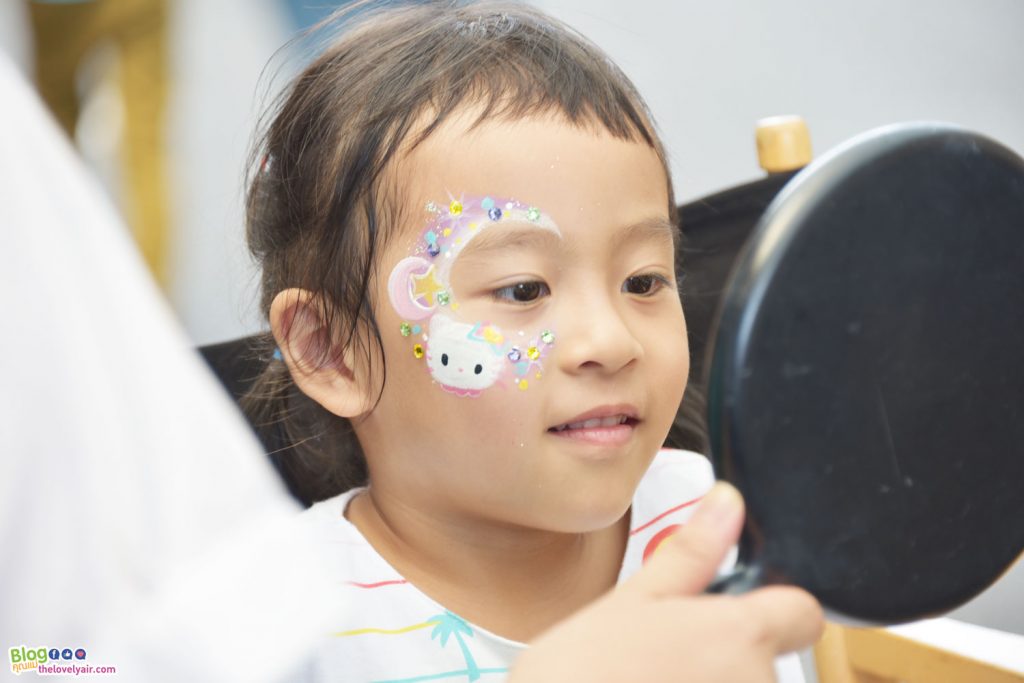 Last EP. 1
DAY 1: Kansai airport → Osaka Aquarium KAIYUKAN
DAY 2: Kobe Anpanman Children's Museum & Mall → Glico Man Neon Billboard → Dotonbori, Osaka's most popular shopping, and tourist spots.
Click here
Carry children to travel to Osaka EP. 2
DAY 3: Universal Studio Japan, Osaka
DAY 4: ตลาดปลา Kuromon Ichiba Market → Nara city → Nara Park → Todaiji Temple
DAY 5: Walk around the city → Eat → Shopping at Rinku Premium Outlet → Take return flight to BKK
Let's continue our trip! After spending 2 days as I mentioned in the last article, our day 2 was still leisurely as usual. We woke up late, ate entirely, and departed from our room. Today I took the children to Universal Studios, Japan. We planned to stay inside Universal Studios all day. I walked the children around here because I knew the rides had to be queued and should take plenty of time. Therefore, we set up a full day so the kids wouldn't get tired.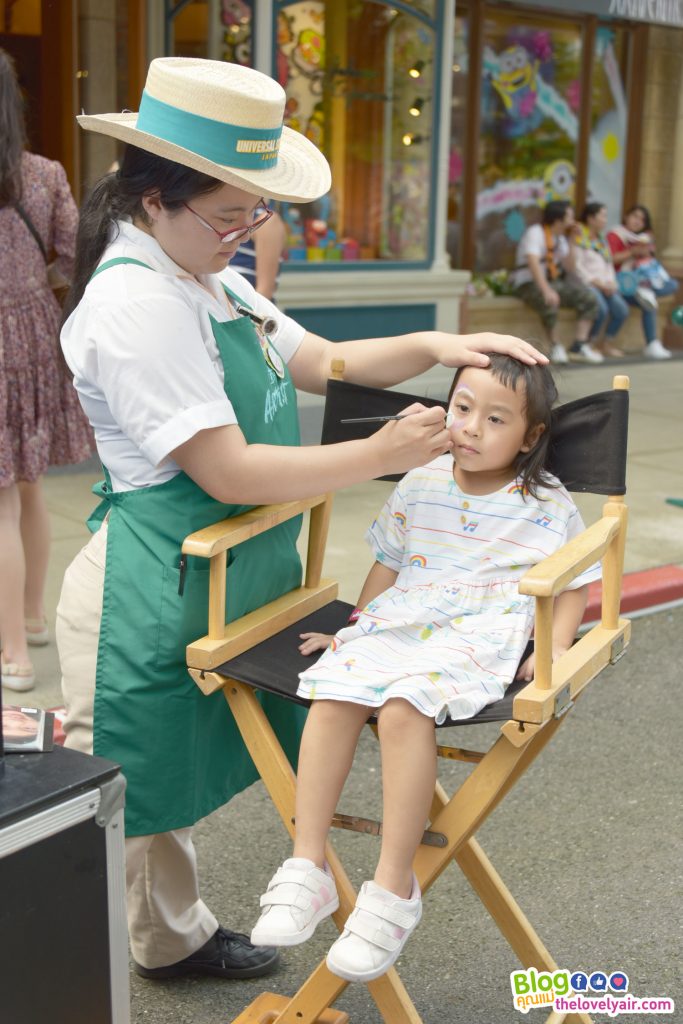 Deedy painted her face as soon as we entered the Universal Studios. I brought her dream come true.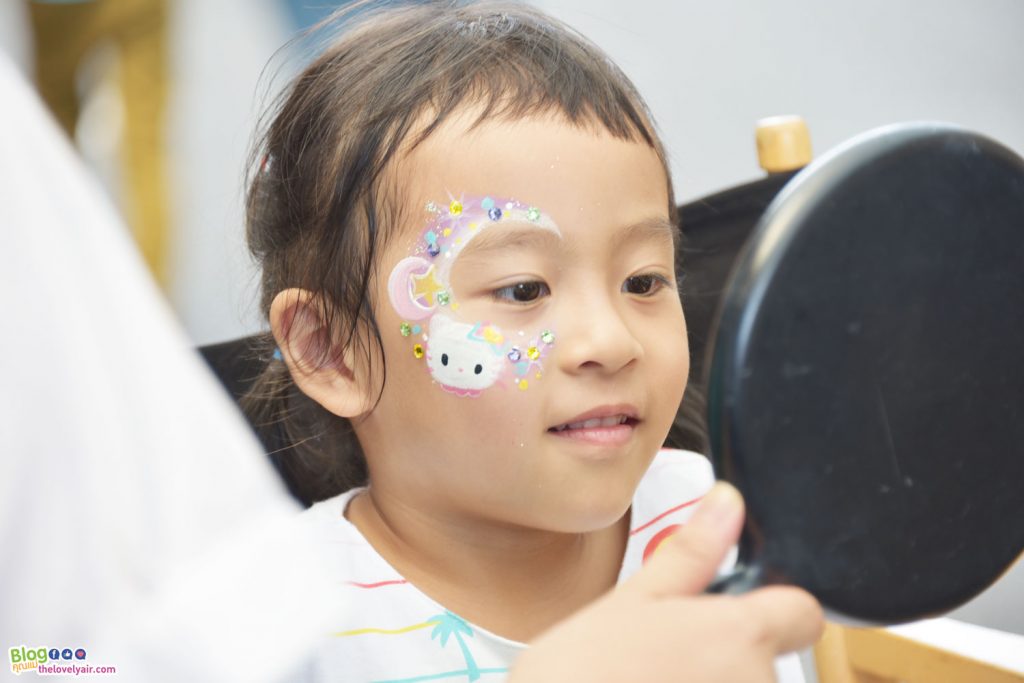 Hello Kitty face painting finished!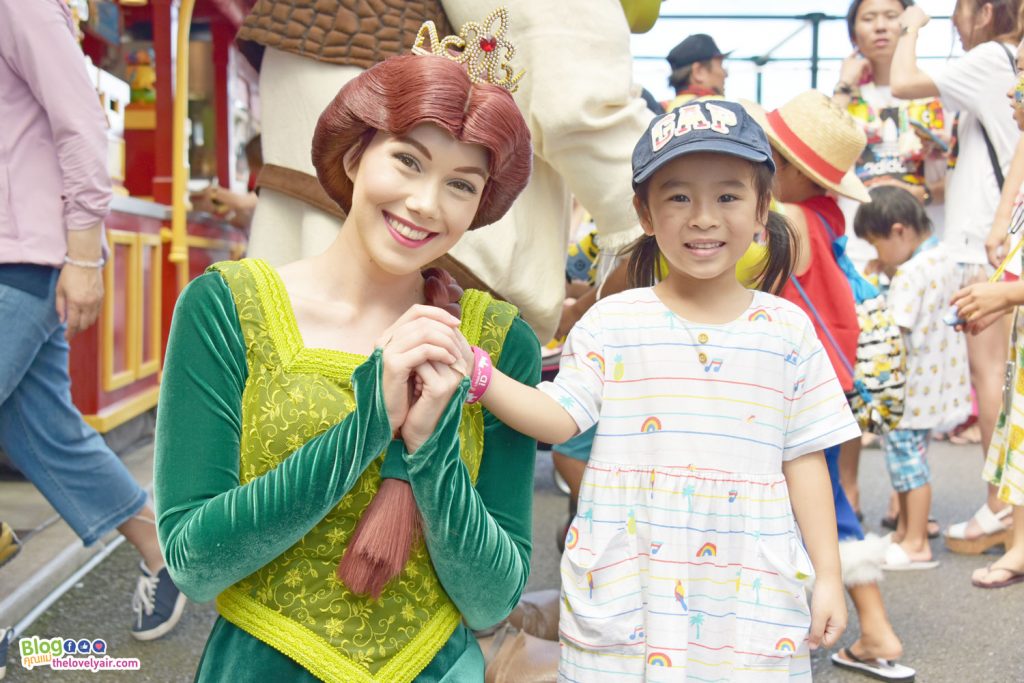 We met Feona Princess from Shark, so we asked her to take a photo with us.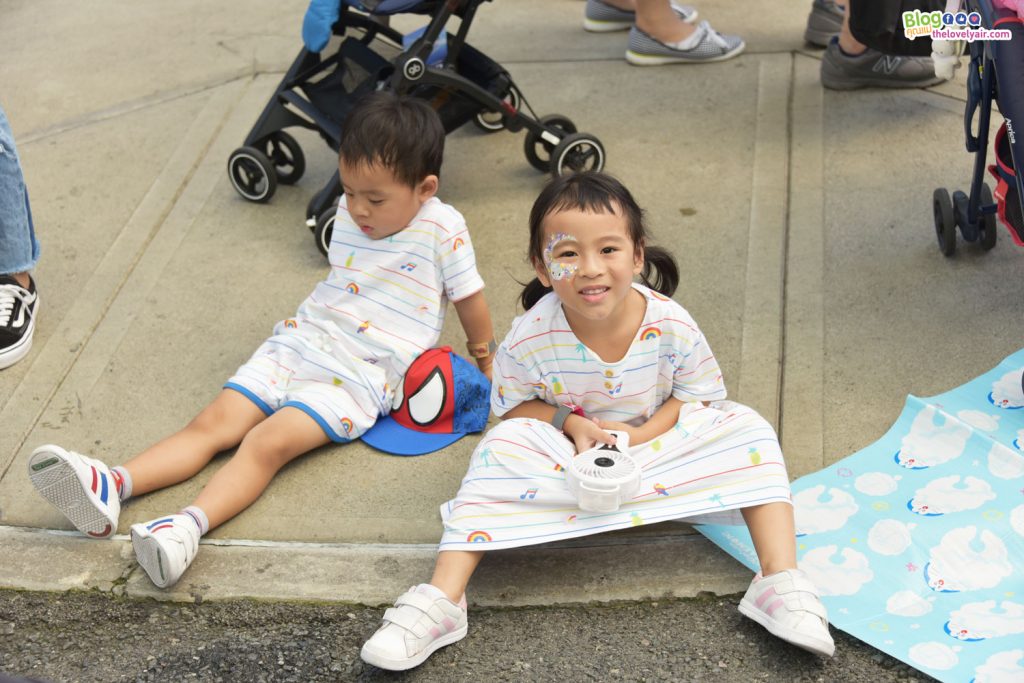 Sitting and waiting to see the parade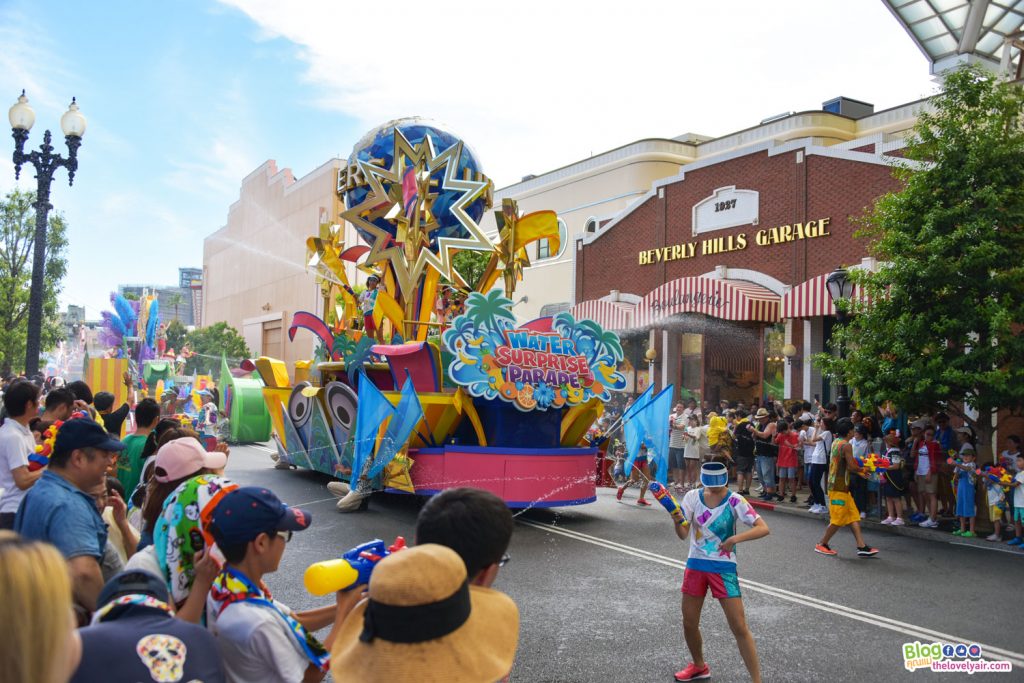 I wanted to share our experience. There were 5 members on this trip. We departed from 11 and returned to Thailand on 15 August 2018. It was summer in Japan. Parade in Universal Studios was Water Surprise theme. There was real water splash to get rid of the heat as same as Thai Songkran festival. Those who stood at the front row got all wet. Most Japanese kids prepared the water gun and also the clothes to change. If you go to Japan in the summer, you can participate in this activity.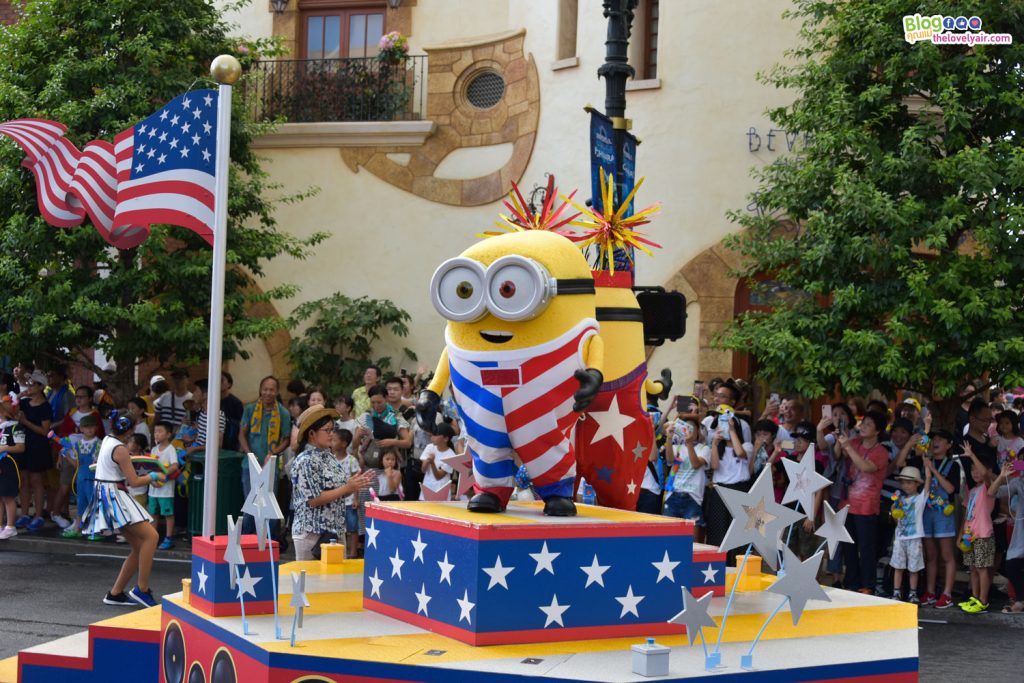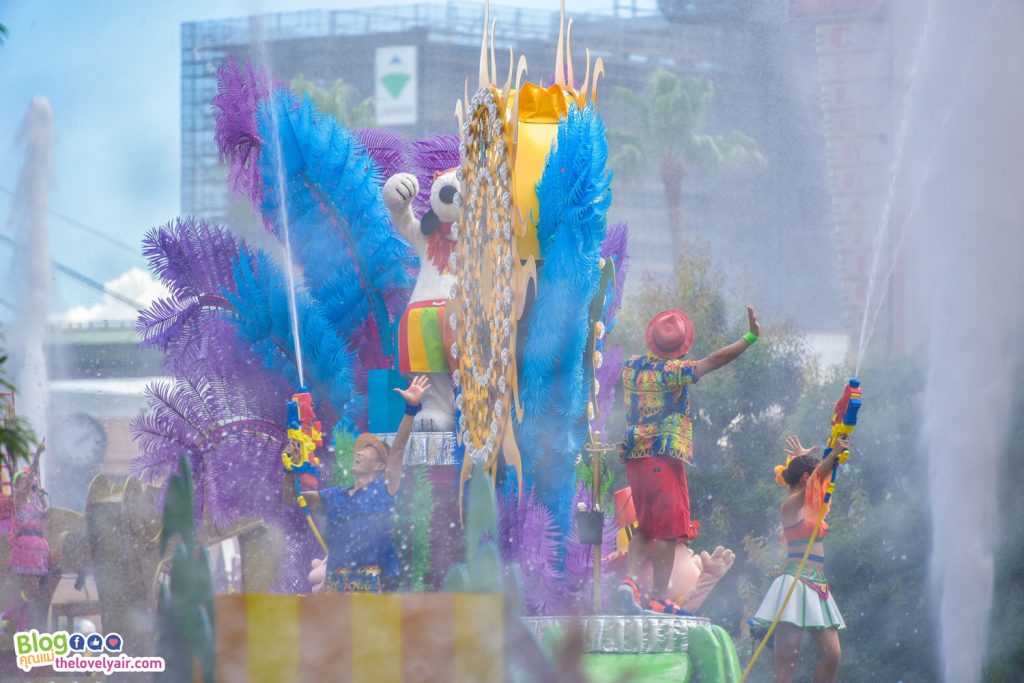 I almost forget to inform you that we bought Universal Studios tickets in advance from www.kkday.com. It was really inconvenient and fast to enter without waiting in lines for hours. I suggest you add Universal Express Pass because the rides always have many people waiting in long queues. I think we all do not want to waste our time like that. You might be able to joy only 3 rides within 1 day if you do not get this ticket. (Trust me! It's worthy!)

Look at my precious daughter, Deedy was very cheerful to come here.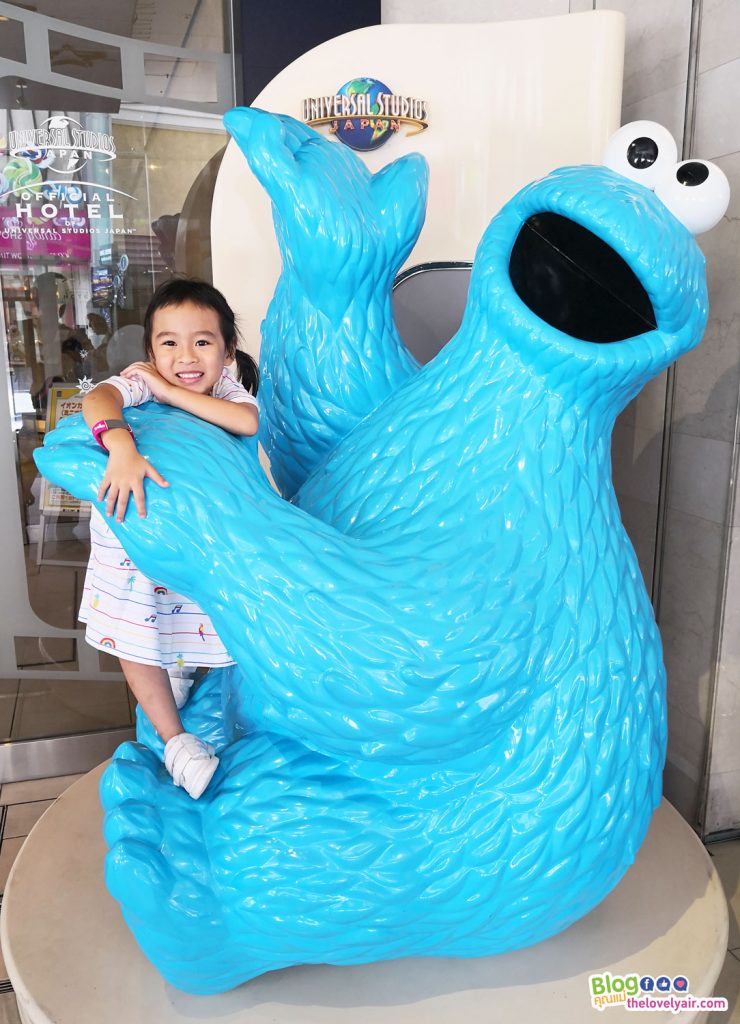 Deedy wanted to take a photo with everything she met.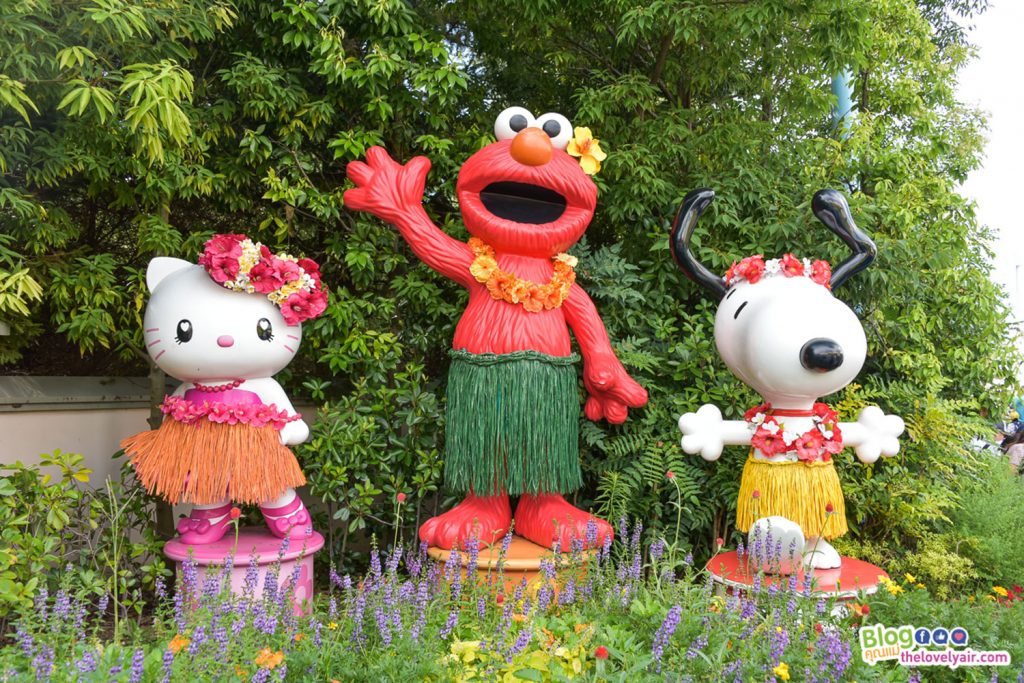 This was a family trip, so I brought my children to only kid zone.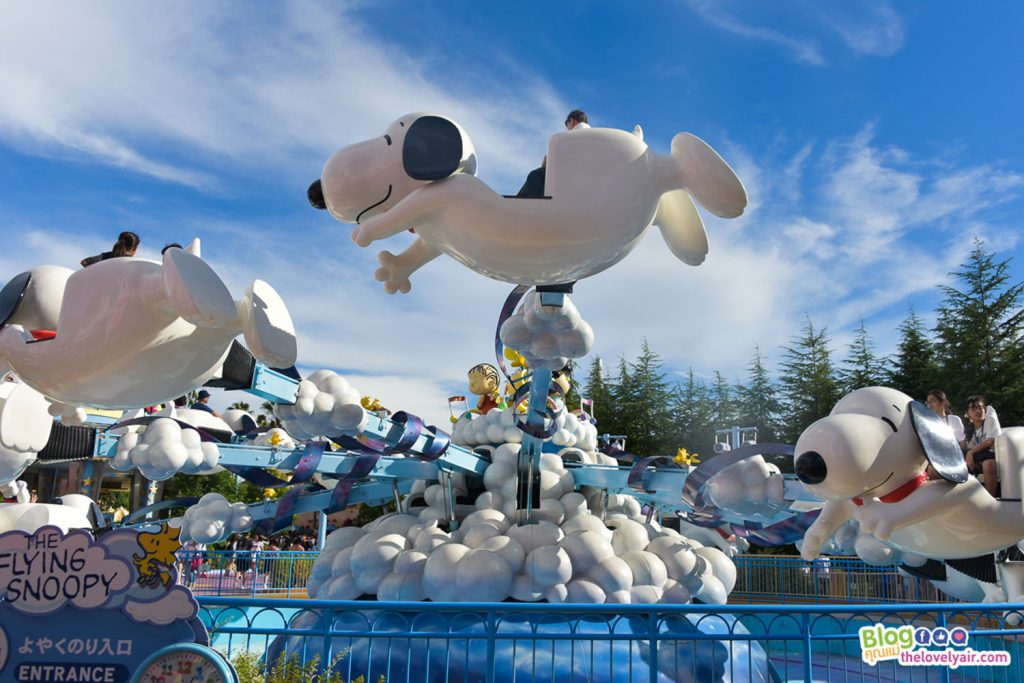 The Flying Snoopy, the recommended carousel also had long waiting lines.

Aside from the Flying Snoopy, there is a zone for the little kids named "Universal Wonderland," which is the large indoor zone. The inside is divided into 4 zones: Snoopy Studios, Hello Kitty, Fashion Avenue and character from Sesame Street Fun World. There are a lot of fun rides and performance here. Firstly, we had to check the booking schedule. Children who are not tall enough to take the big rides can come to play in this zone. It might seem like another indoor amusement park, but it is all so fun to spending time here. There are many cartoon characters in all areas.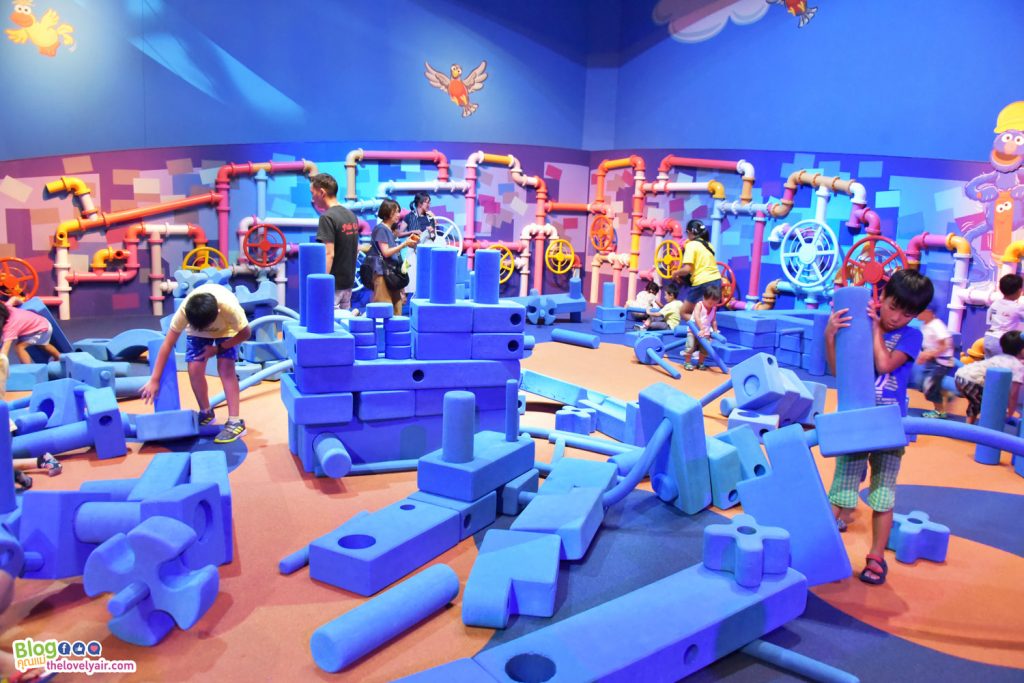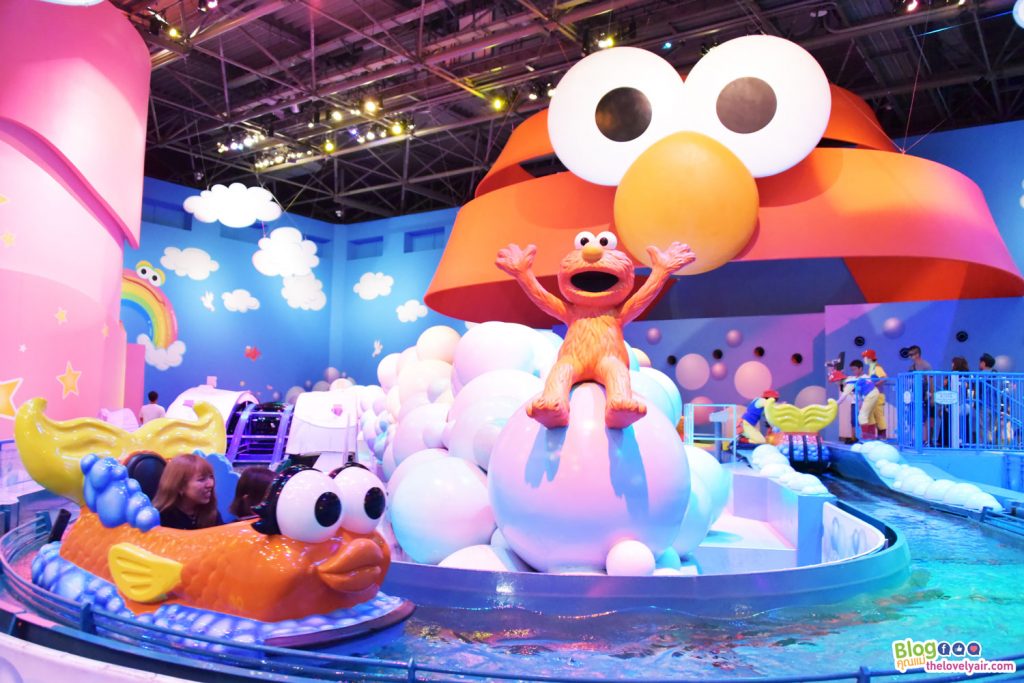 I brought the children to Sesame Street Fun World. There are also rides here.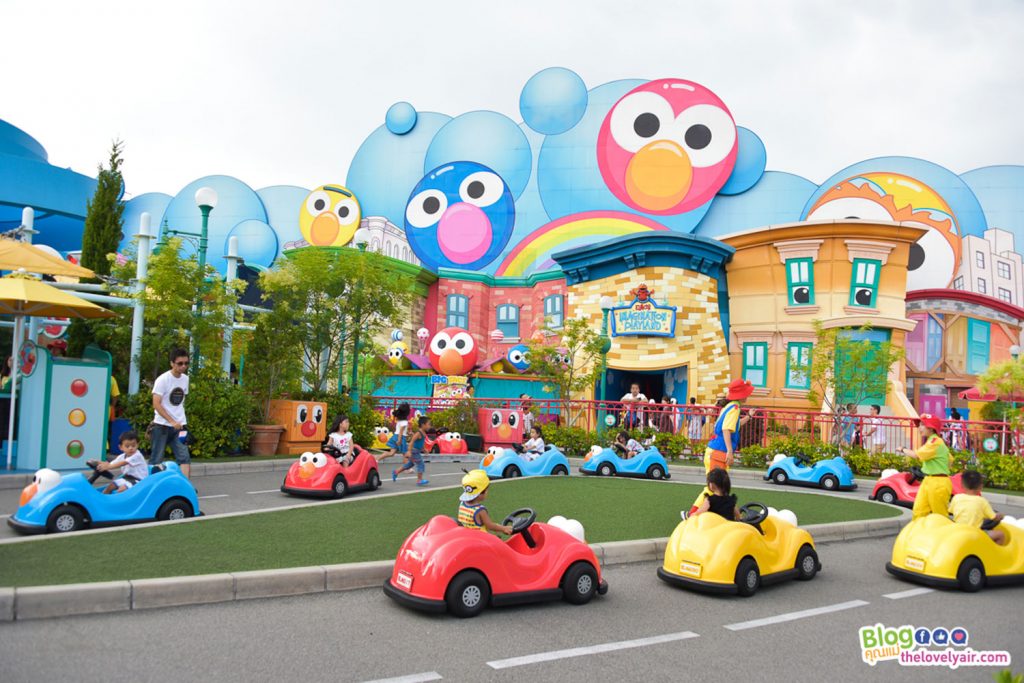 The outside has a driving car zone for kids.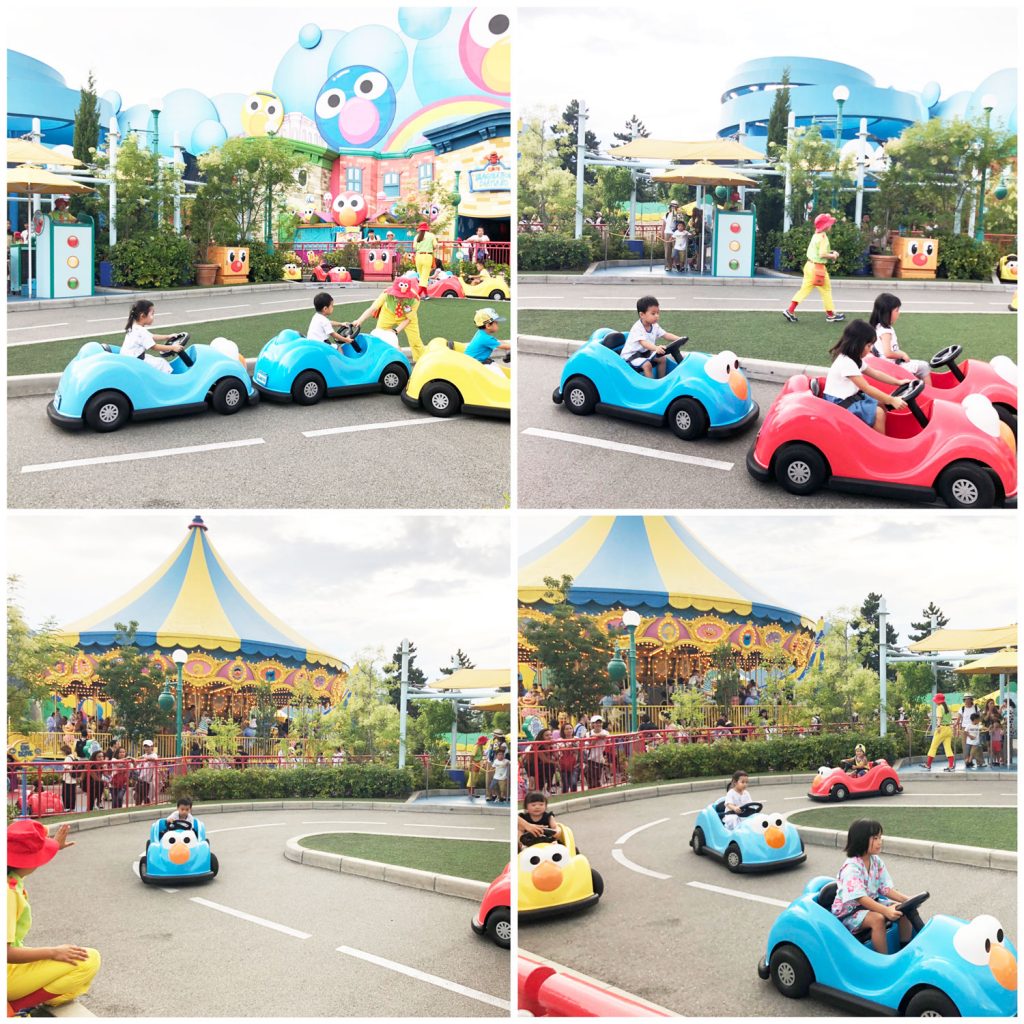 Deedy and Louvre were happily driving.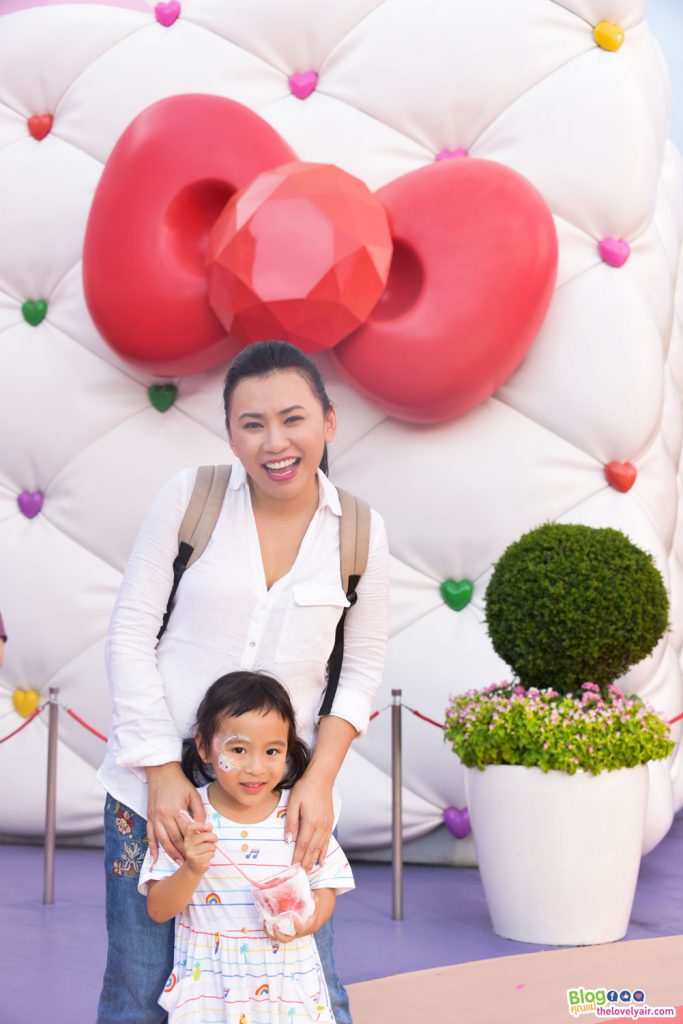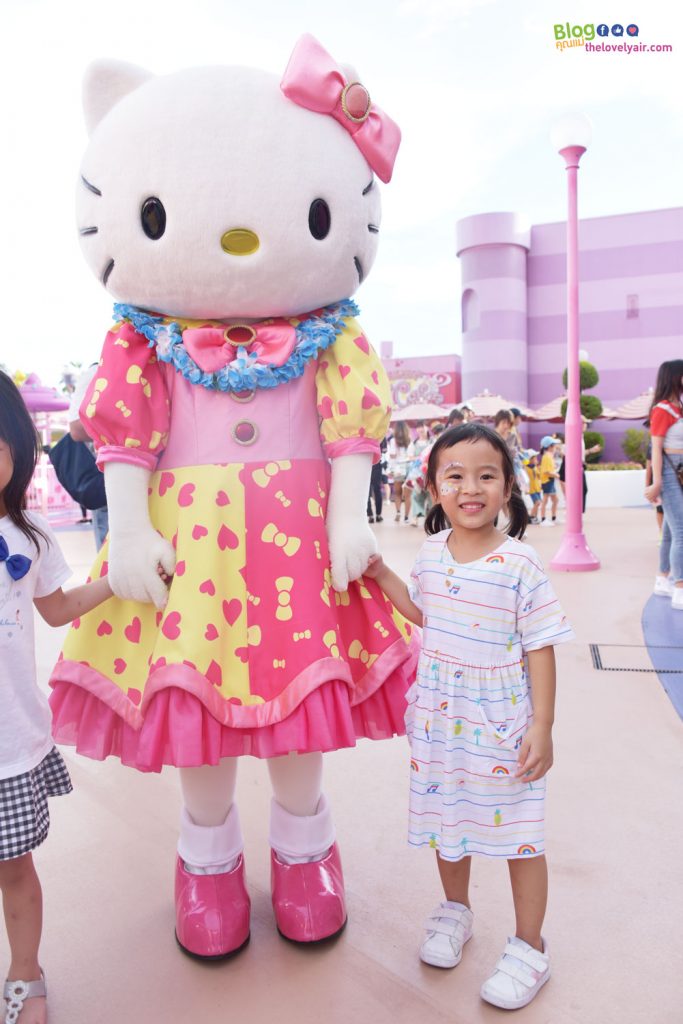 My little Deedy wanted to take a photo with Kitty.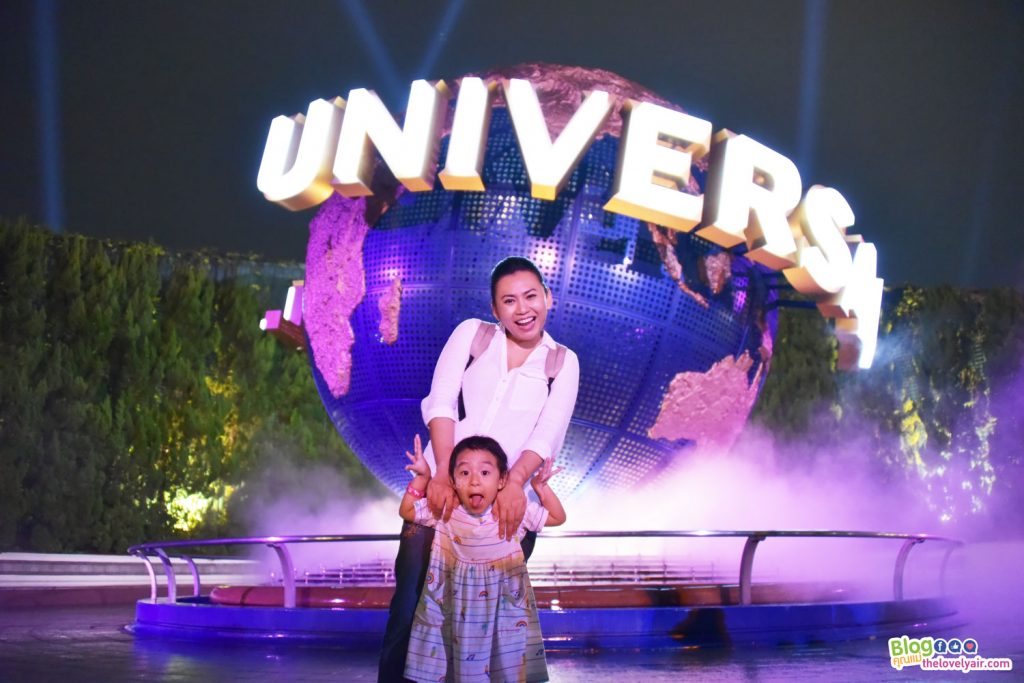 One day trip to Universal Studio Japan ended. Here is the famous amusement park that you should not miss. We left this place in the evening. I regretted that we didn't wait to see the night parade because it was raining. They canceled the performance of that night. However, we told ourselves that this would not be the last time, let's meet again next time for Universal Studio Japan. We were hungry after leaving the fun park, so we found a restaurant around that to have dinner. Afterward, we headed back to our room.
DAY 4: Kuromon Ichiba Market → Nara City → Nara Park → Todaiji Temple
We woke up early with refreshment. Our family took a train and have breakfast at Kuromon Ichiba Market.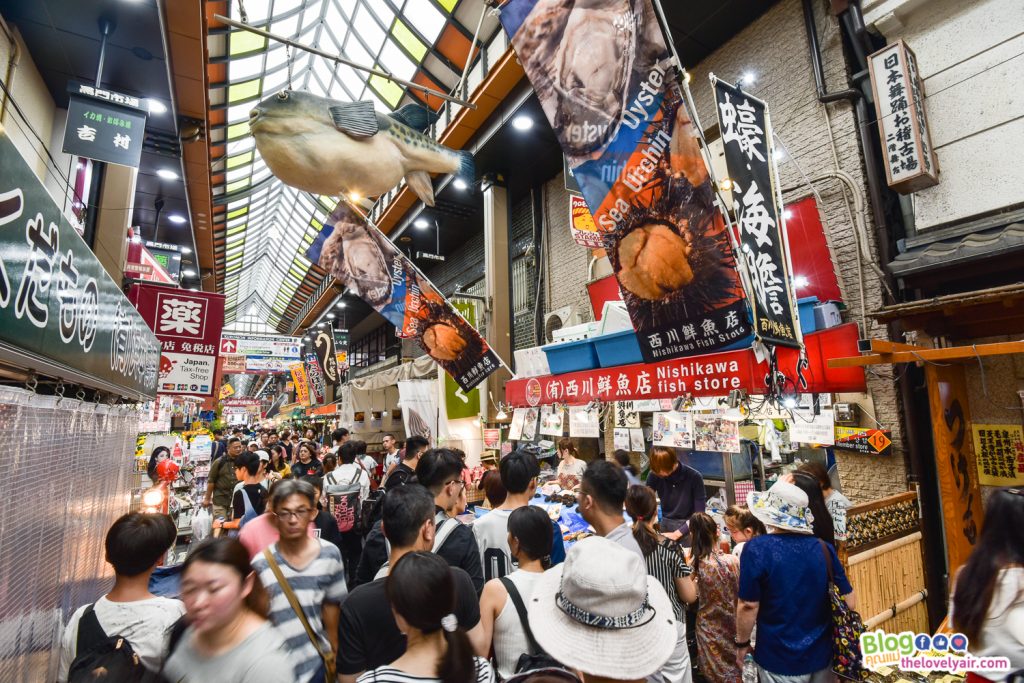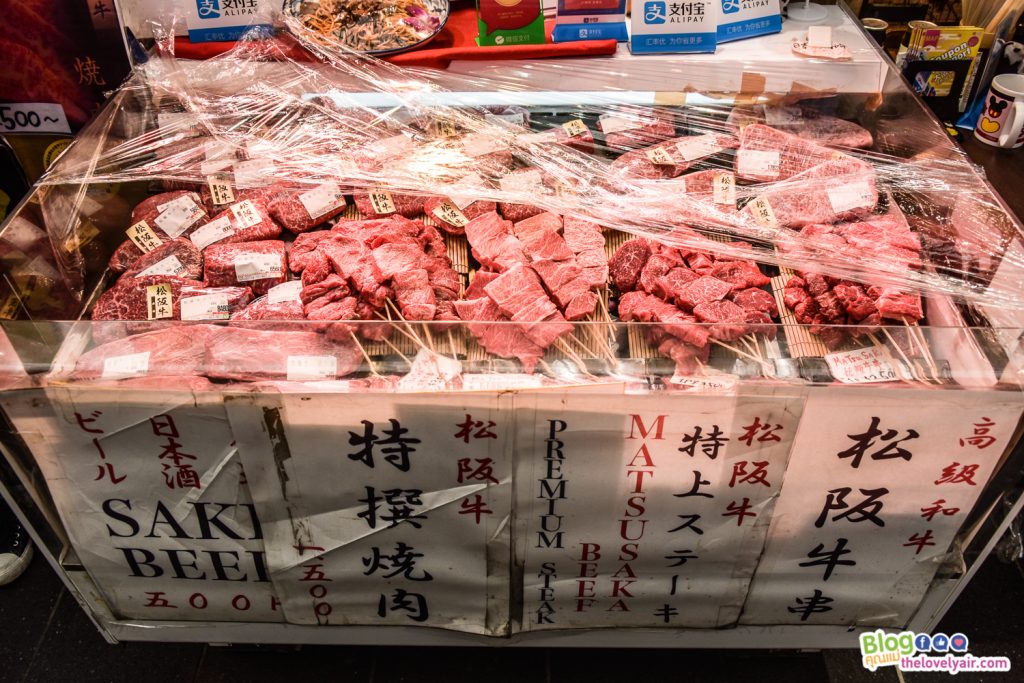 Kuromon Ichiba Market is considered as the Osaka's kitchen. There are all kinds of food in this market. I suggest you prepare yourself and not eat anything in advance because we will fulfill our empty belly here! We could buy delicious meals while walking to all alleys.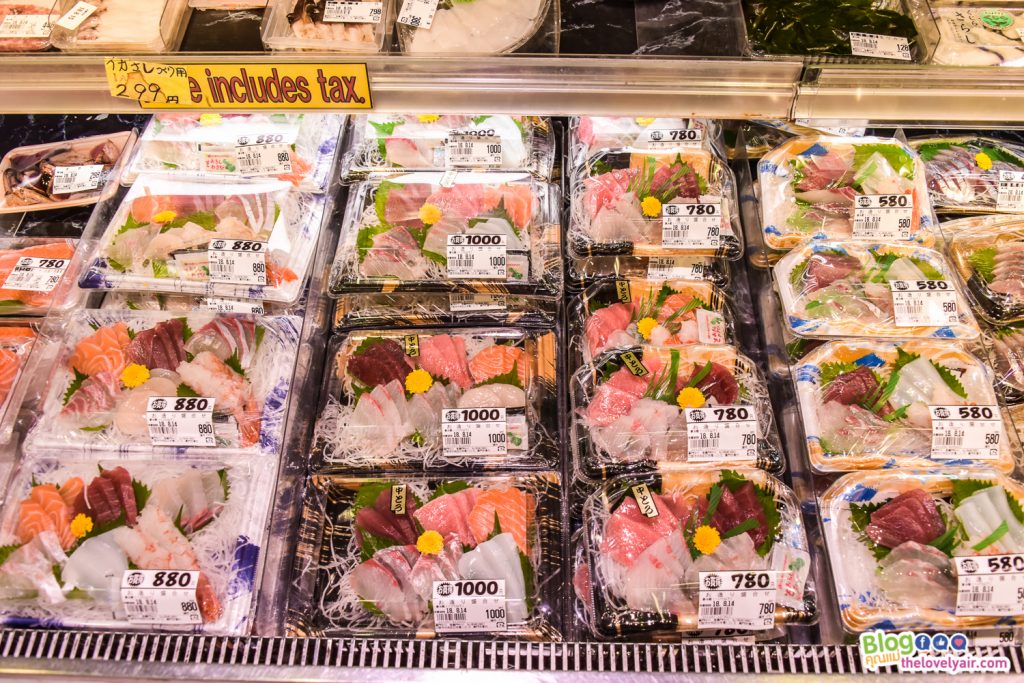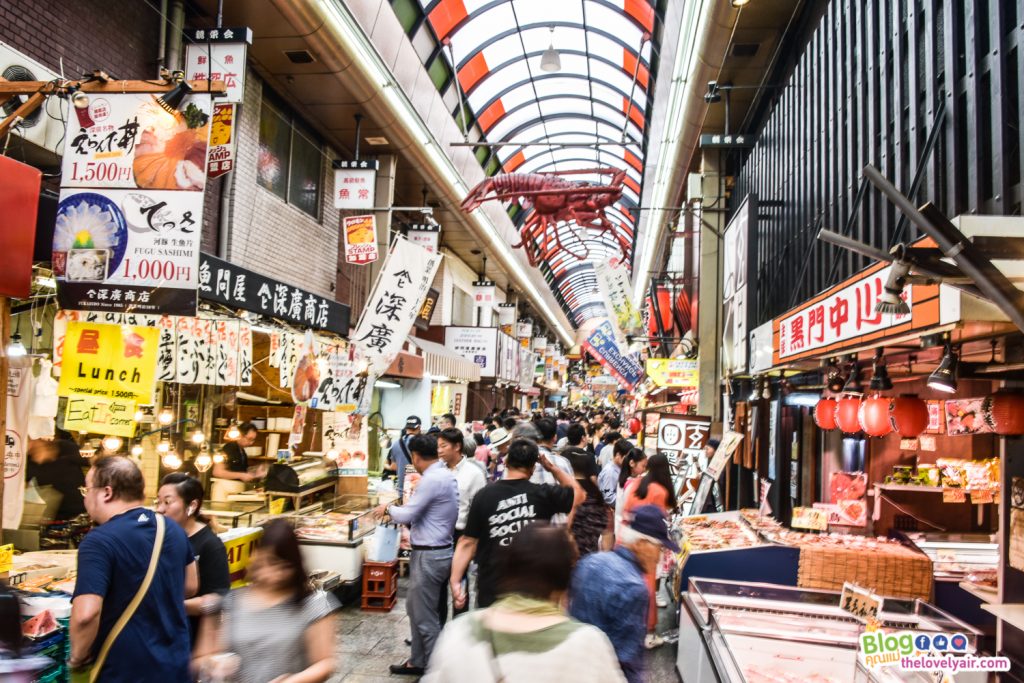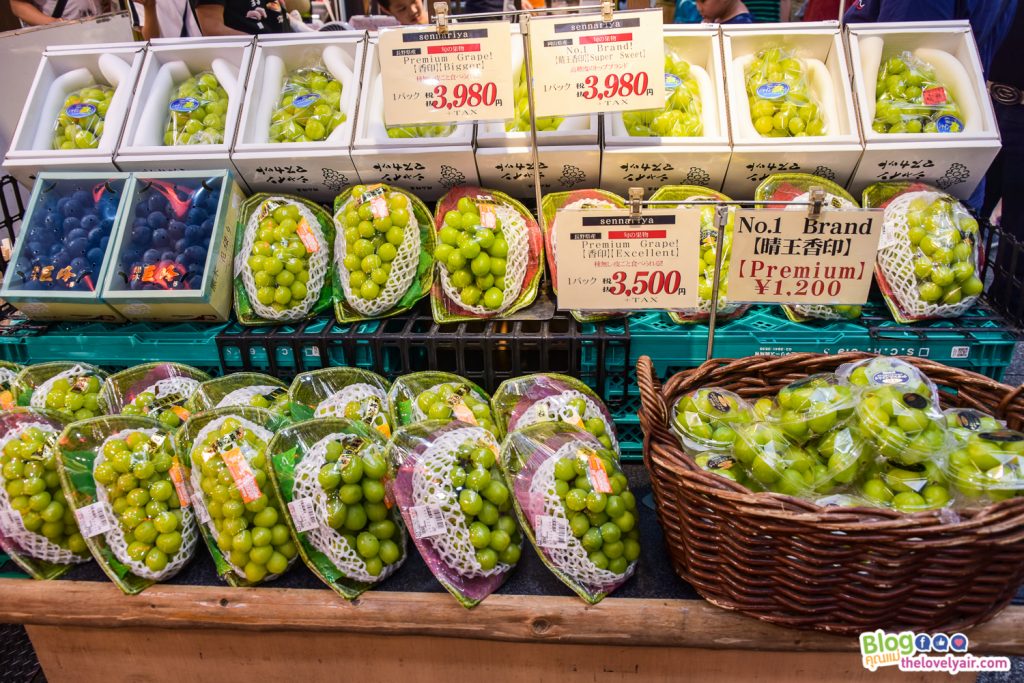 For those who love grape, I recommend you to buy it here because it is cheaper than anywhere.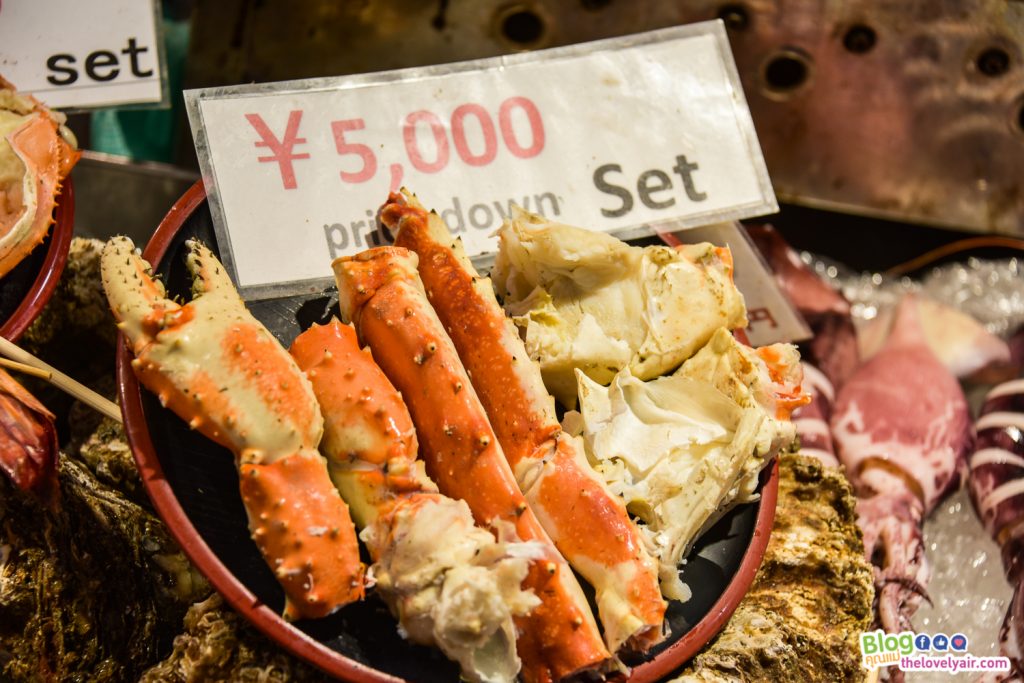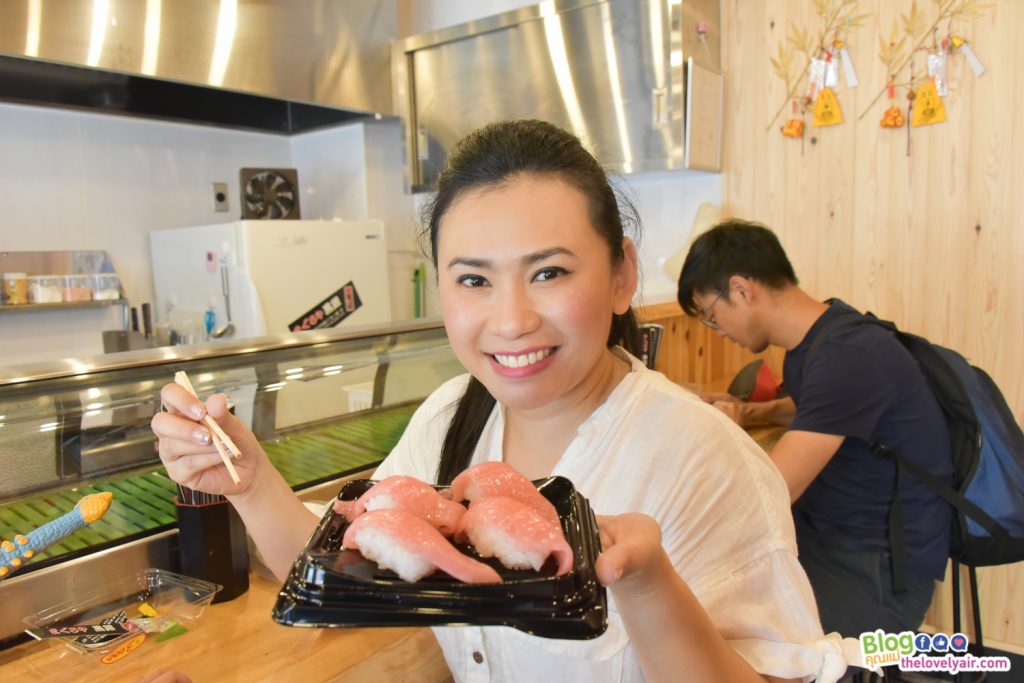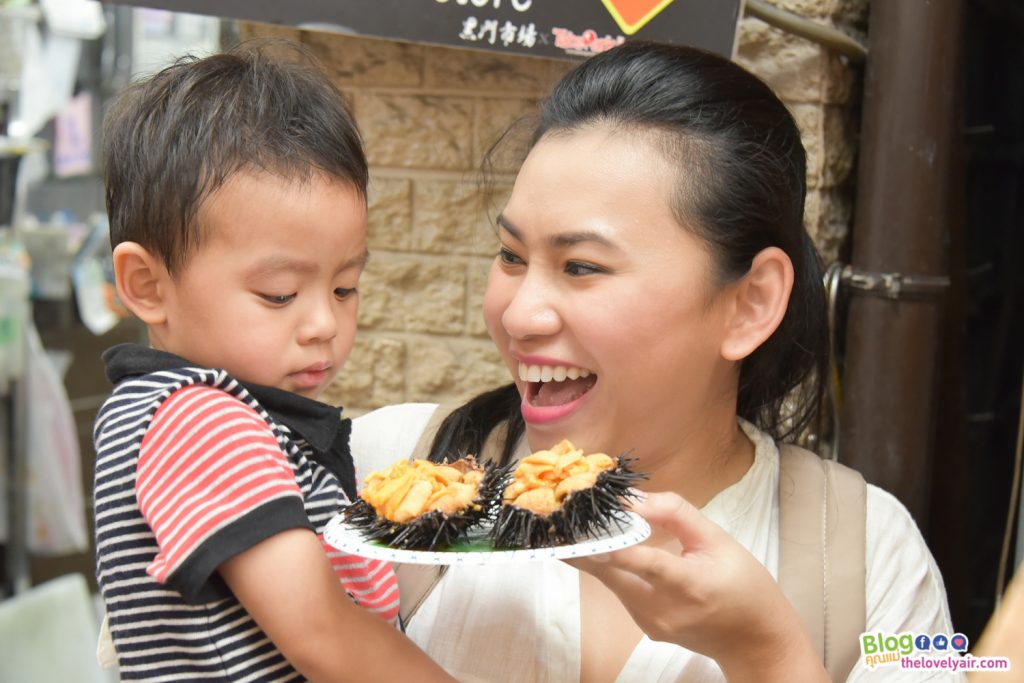 My dear son didn't taste.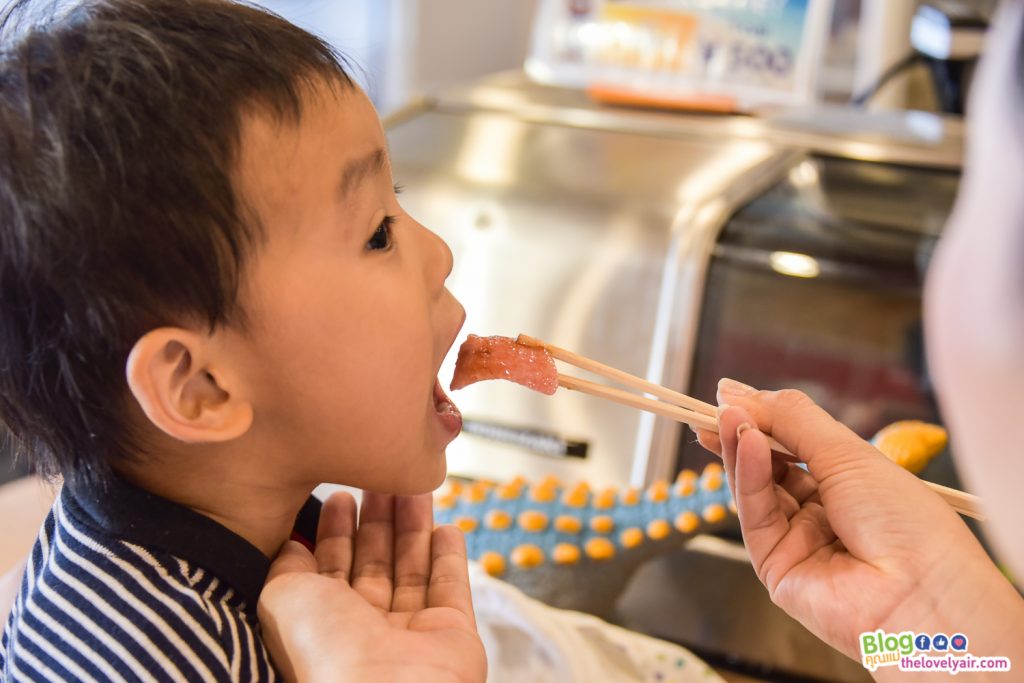 But he fought for this melting-in-mouth piece.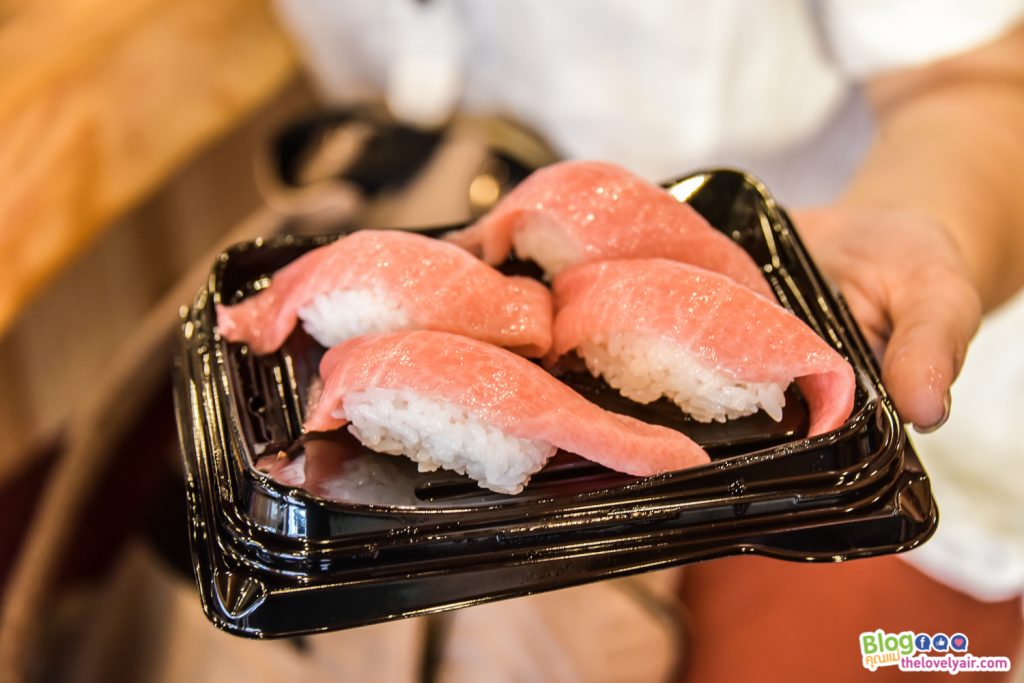 I want to show you random pictures. If you want to know how delicious it is, you need to taste them with yourself at Kuromon Ichiba Market.
In the afternoon, we headed to Nara City →Nara Park →and Todaiji Temple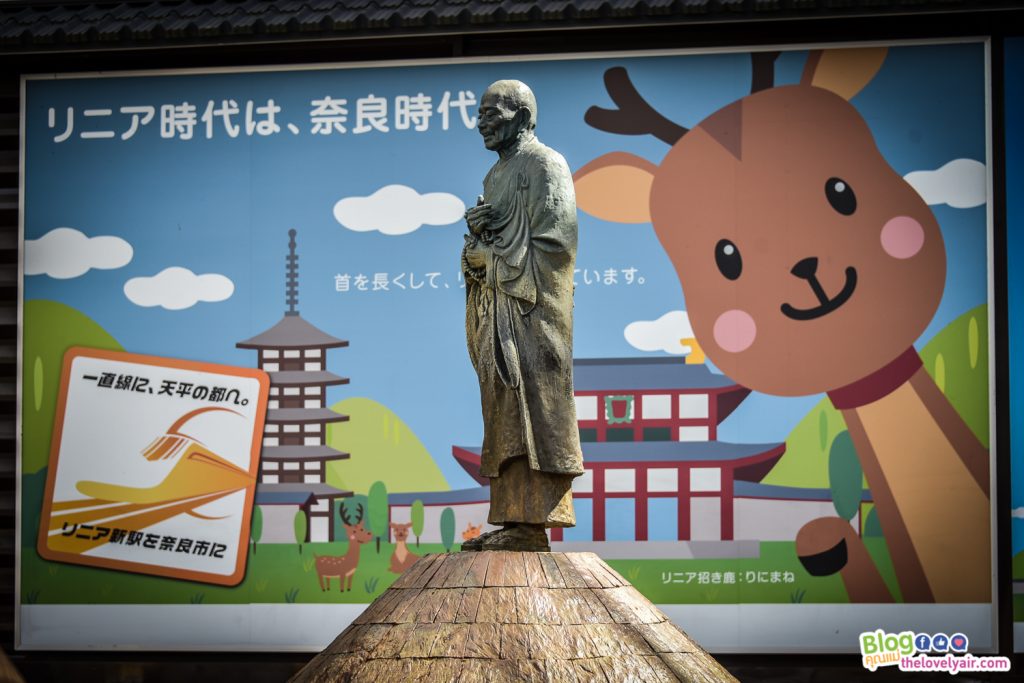 We met the saint sculpture when we walked out of the train station.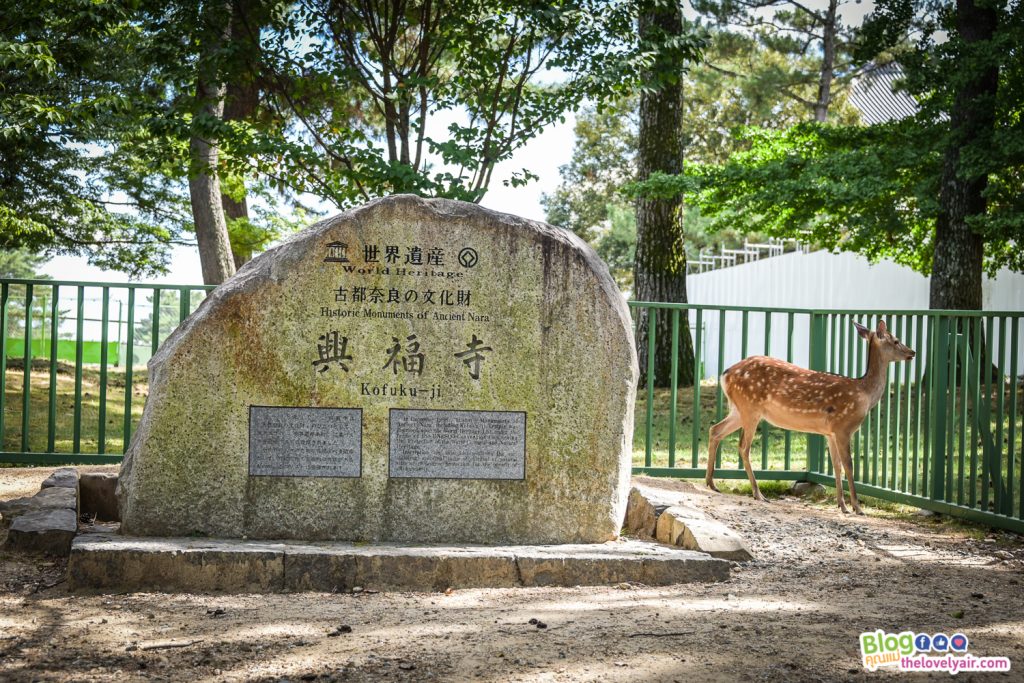 Nara is a city known as the Big Buddha and Deer Park. It's a famous city that people hang out near to Osaka and Kyoto. Traveling is easy: just take the train. It doesn't take much longer than an hour.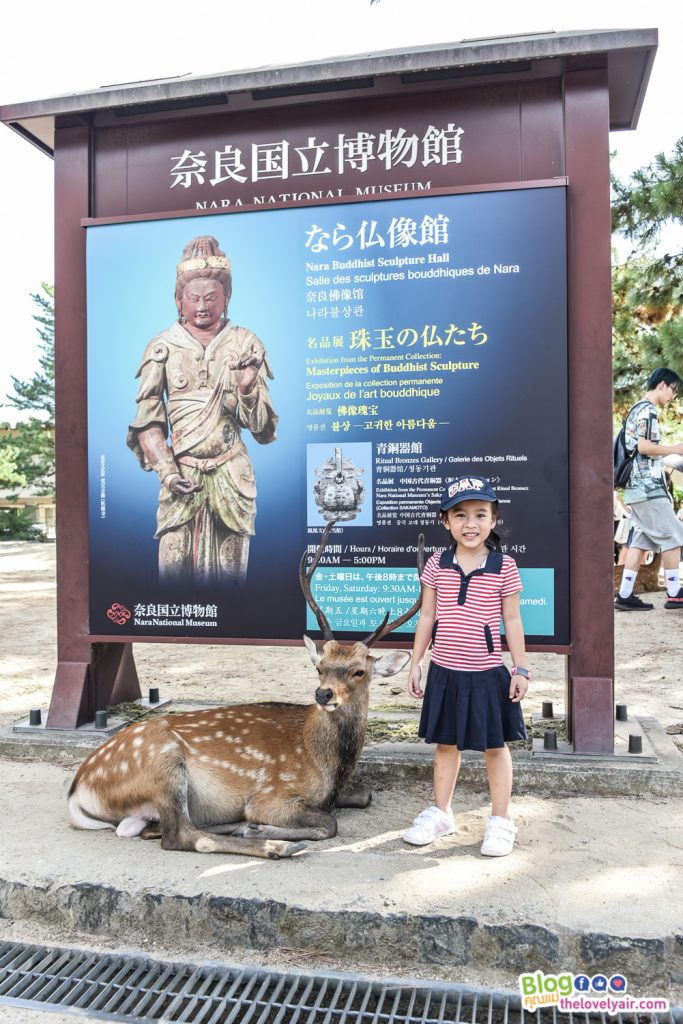 There are many ancient temples. Nara Park is a garden that is so big that you can't walk around in a day. Many deer are living here. Most deer are friendly and familiar to people. Don't be scared.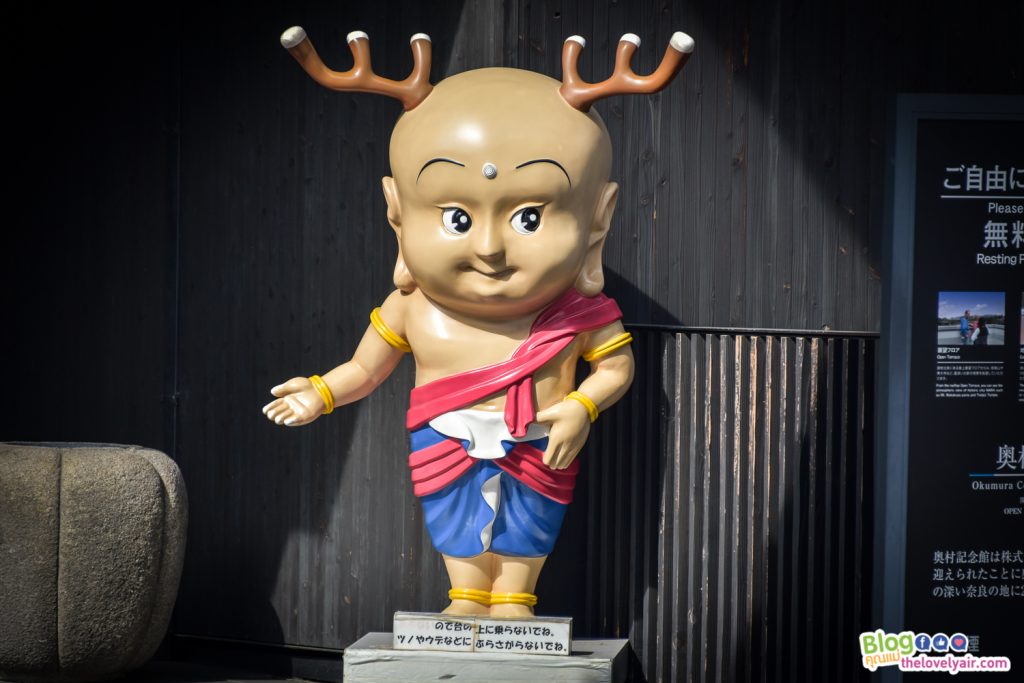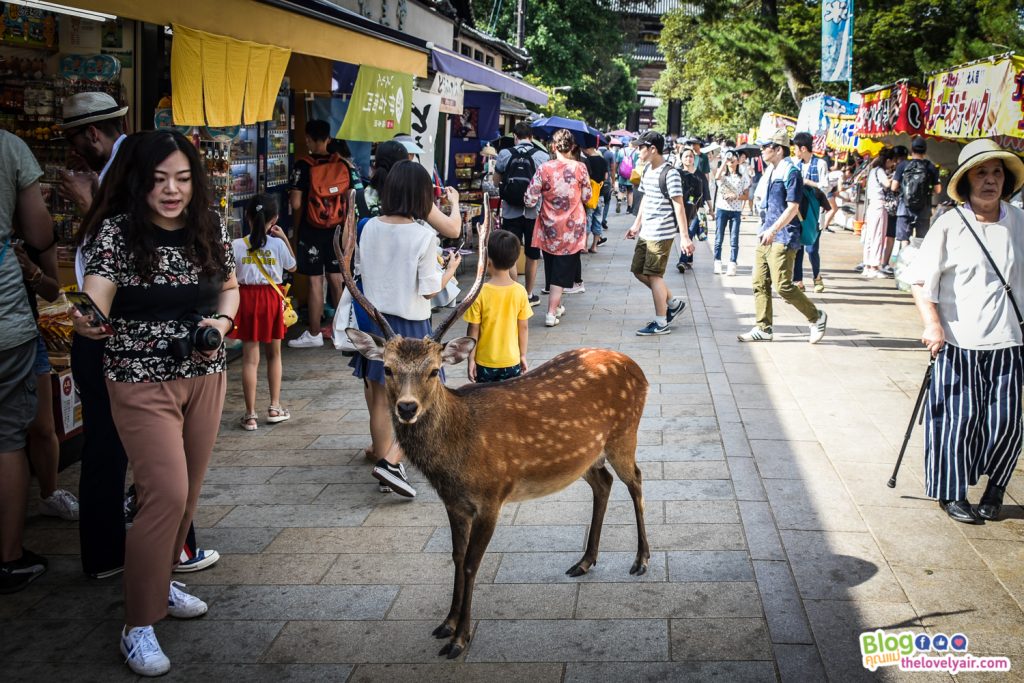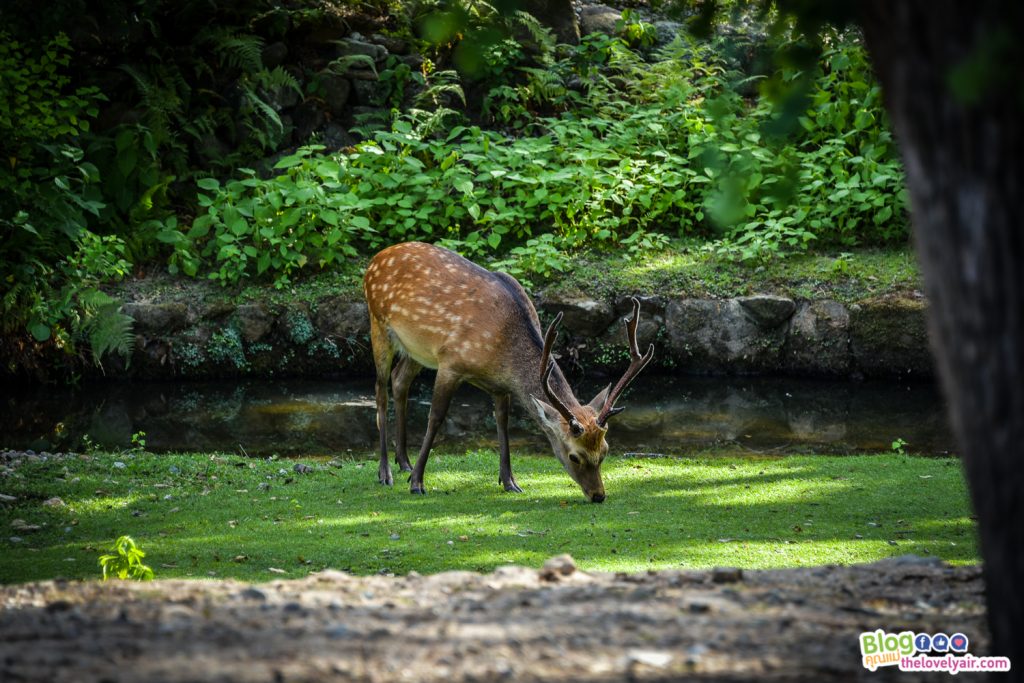 Deer feeding here is also one of the main highlights of this city. Deer food is a special cracker called "Shika senbei" or sambe snacks made especially for deer. The deer food costs 150 yen.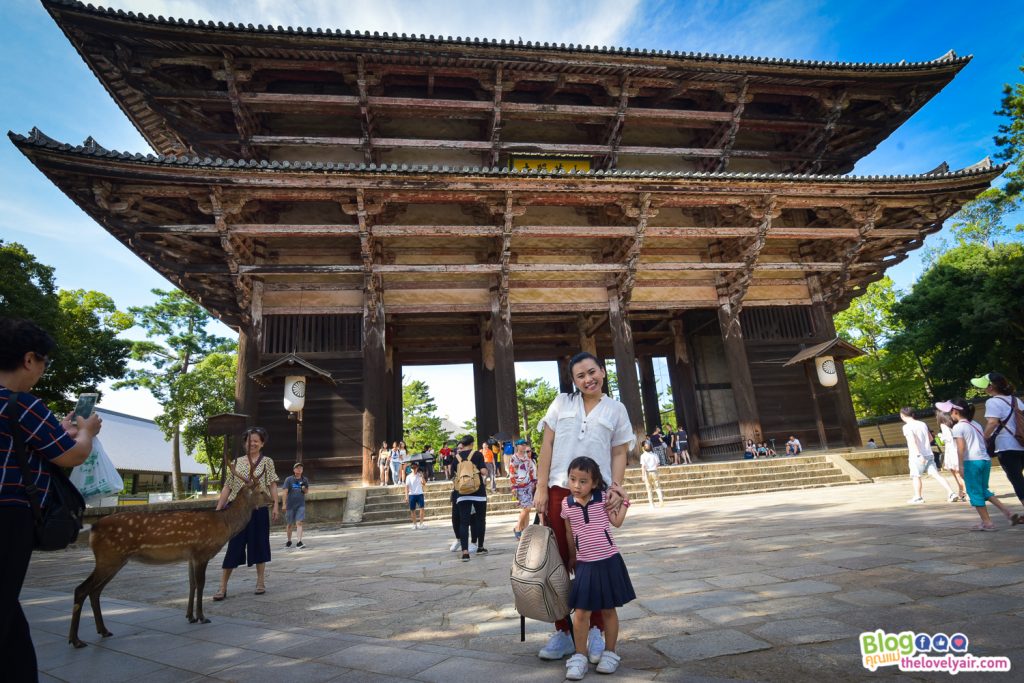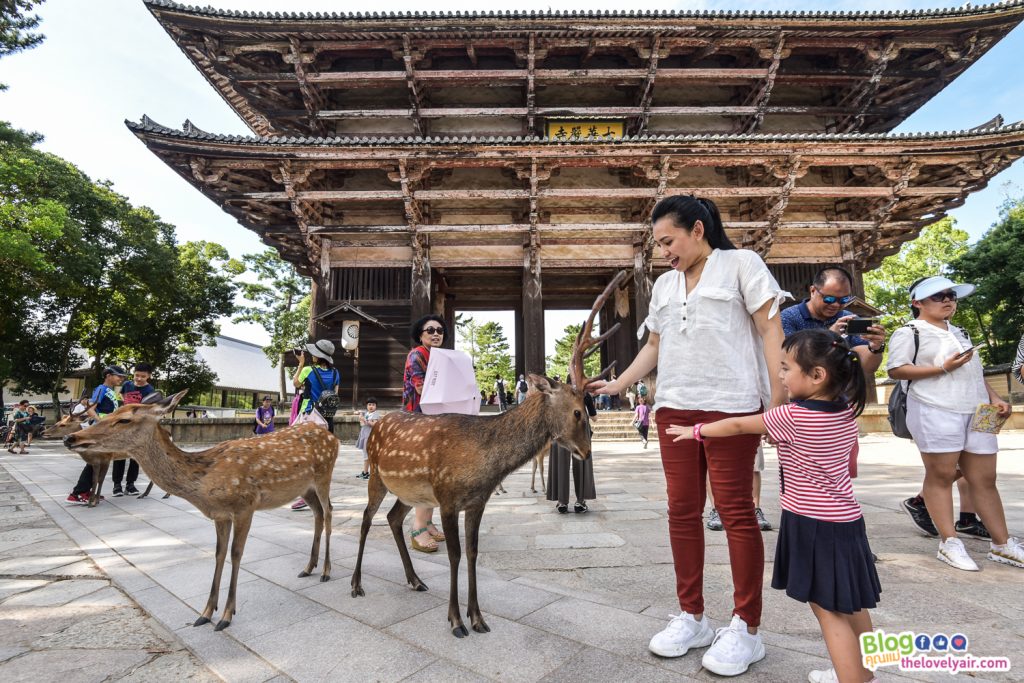 Deedy wants to touch some deer.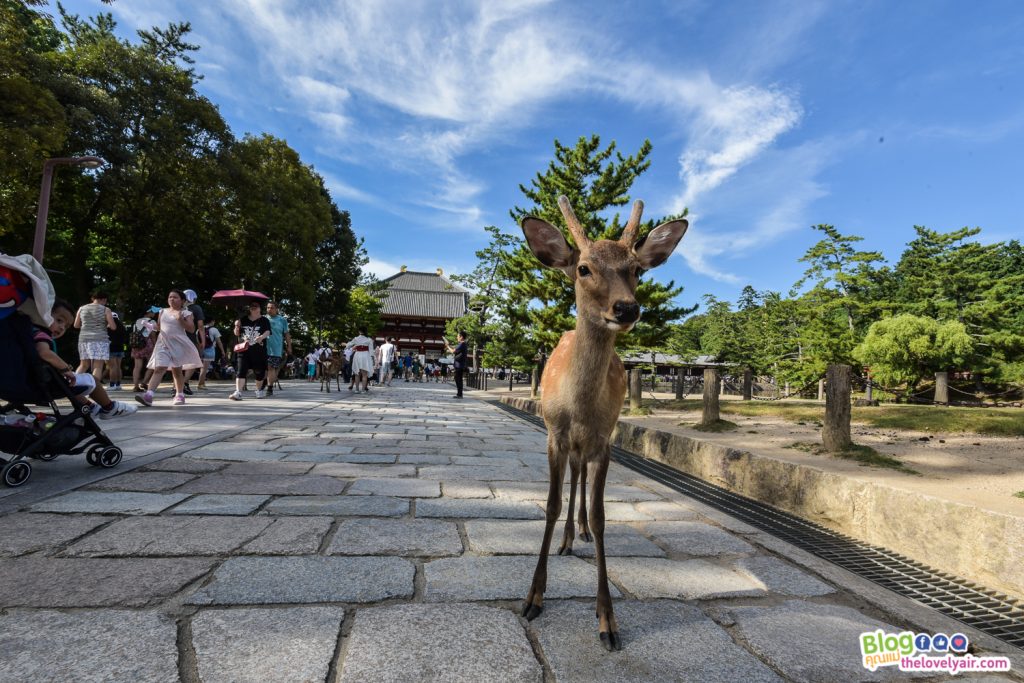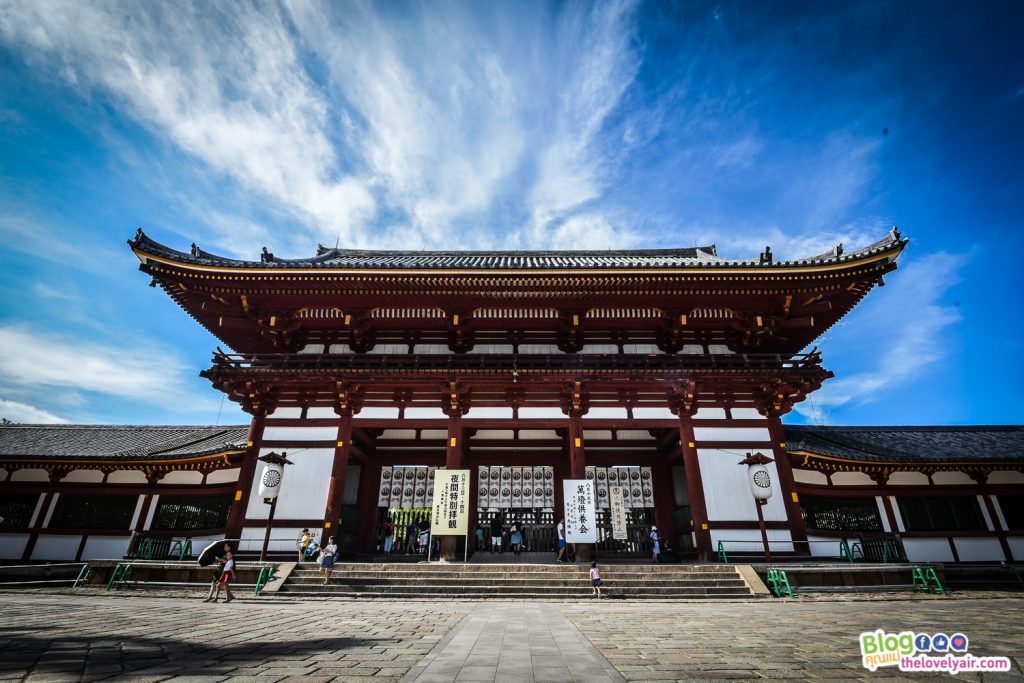 We arrived at Todaiji Temple!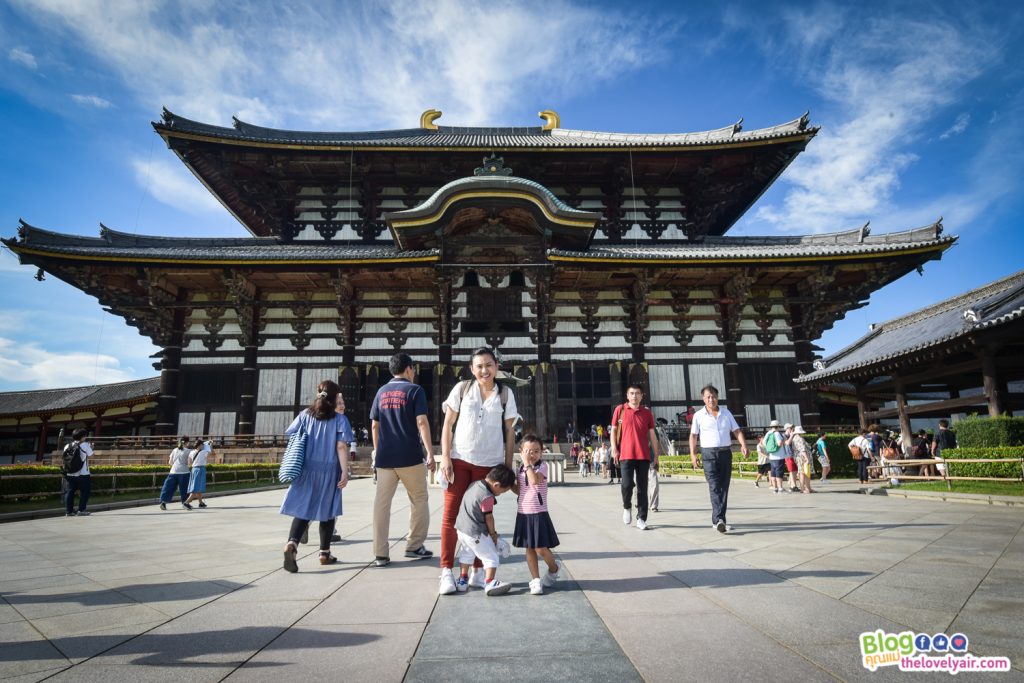 Let's take a photo to keep our memory!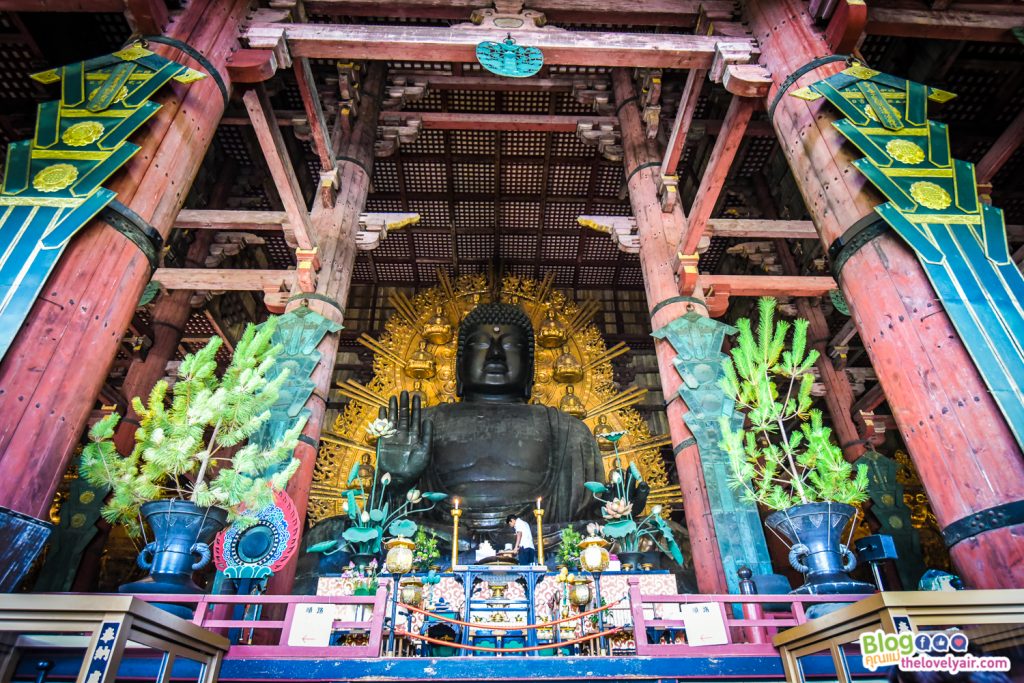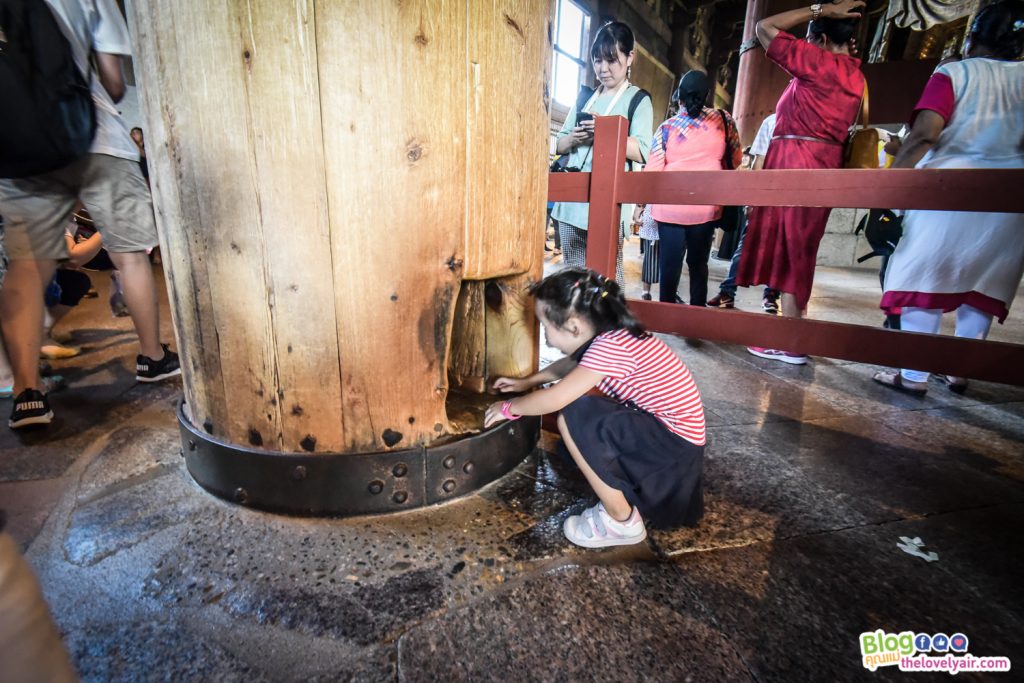 The highlight of this temple, everyone should not miss, is ducking under a narrow wooden post. There are many beliefs about this ritual. For example, if anyone can get through this pillar, they will not get sick or become enlightened in the next life. Another belief is to pray for what you want, and if you can pass through this pillar, the wish will come true. You should try at least once if you visit here. For me, I only let my children try to do it.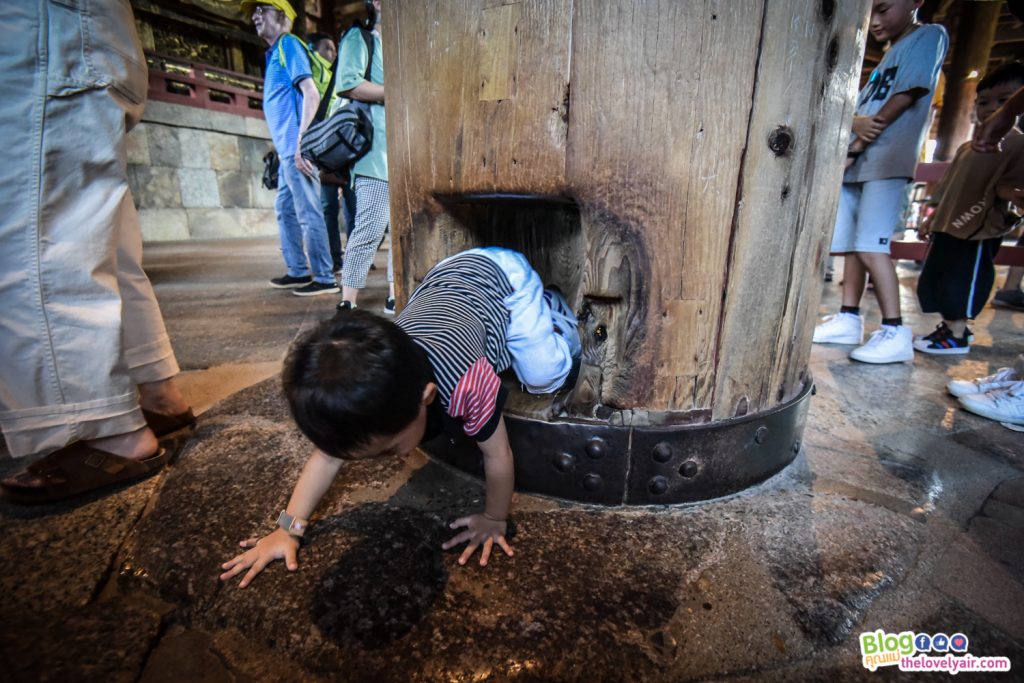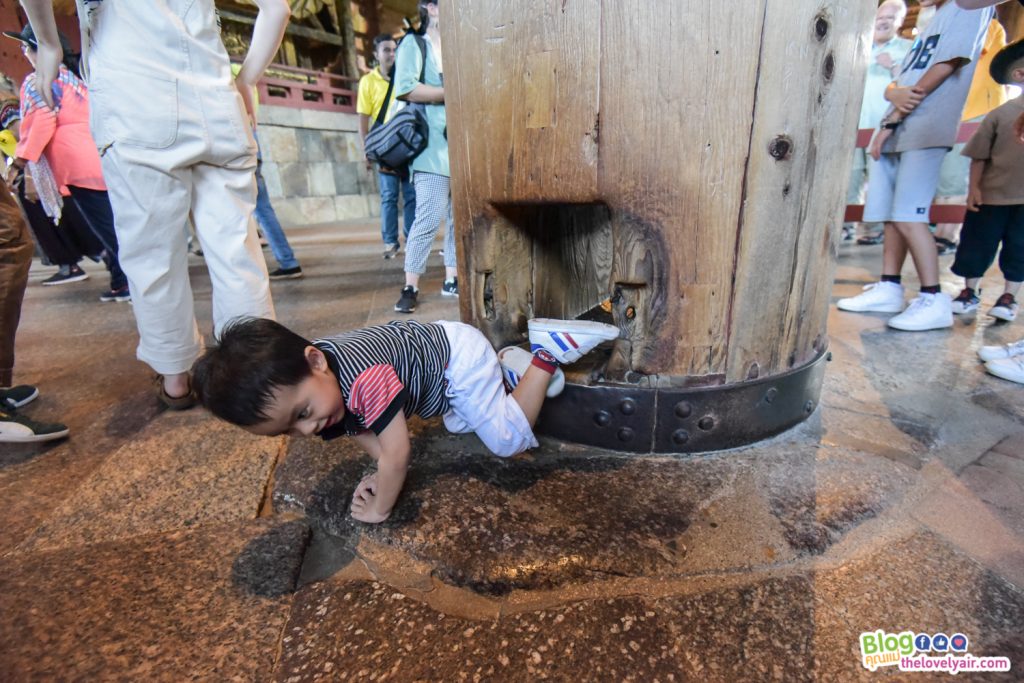 Louvre ducked under the wooden post 2 times.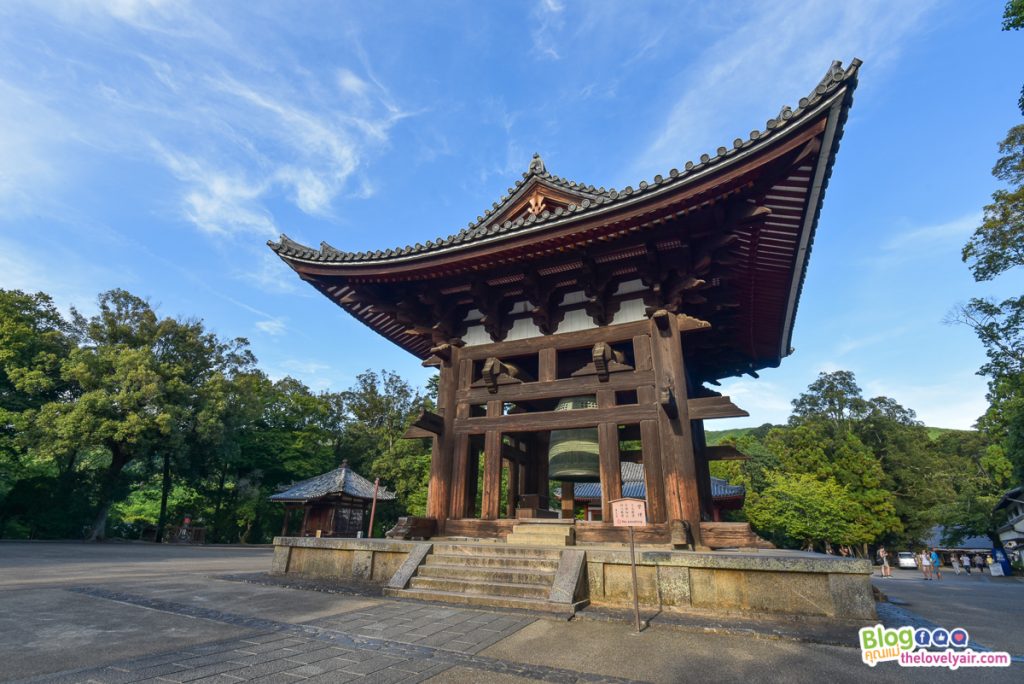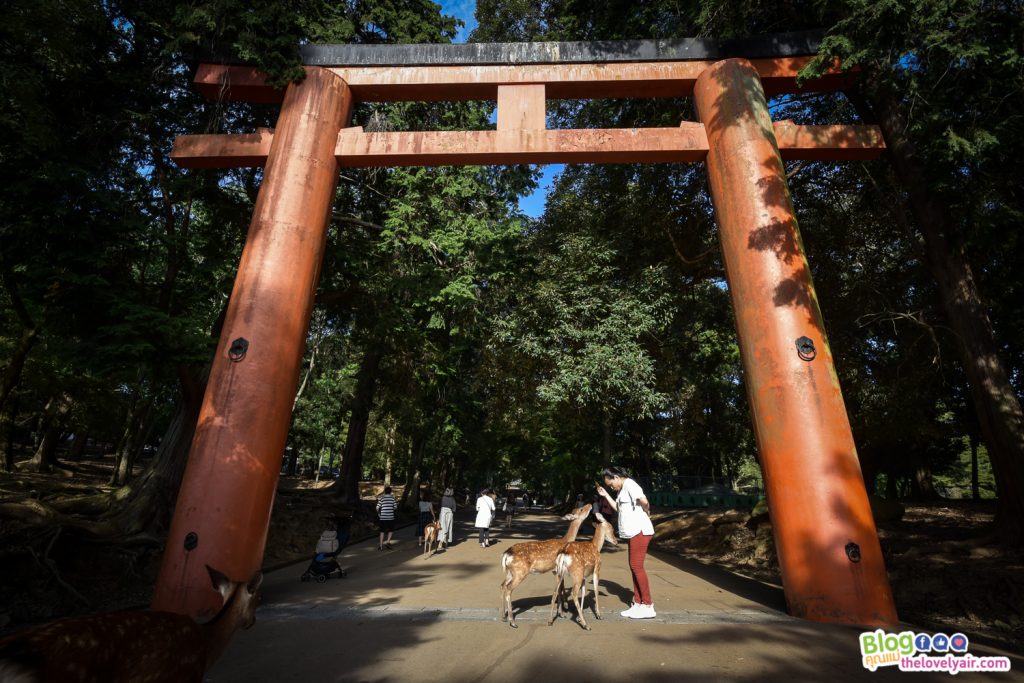 We were feeding crackers to deer. We can also order the deer to bow for us before eating. Just as we bowed to the deer, the deer nodded to us as though they were thankful. They were absolutely cute!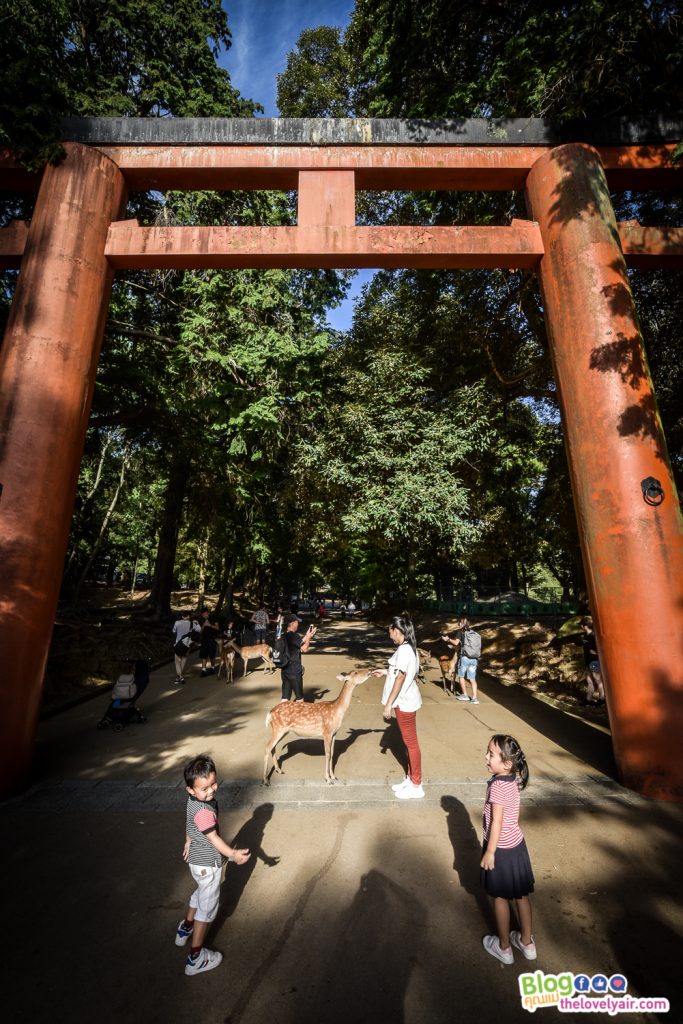 Our family paid a lot for deer food.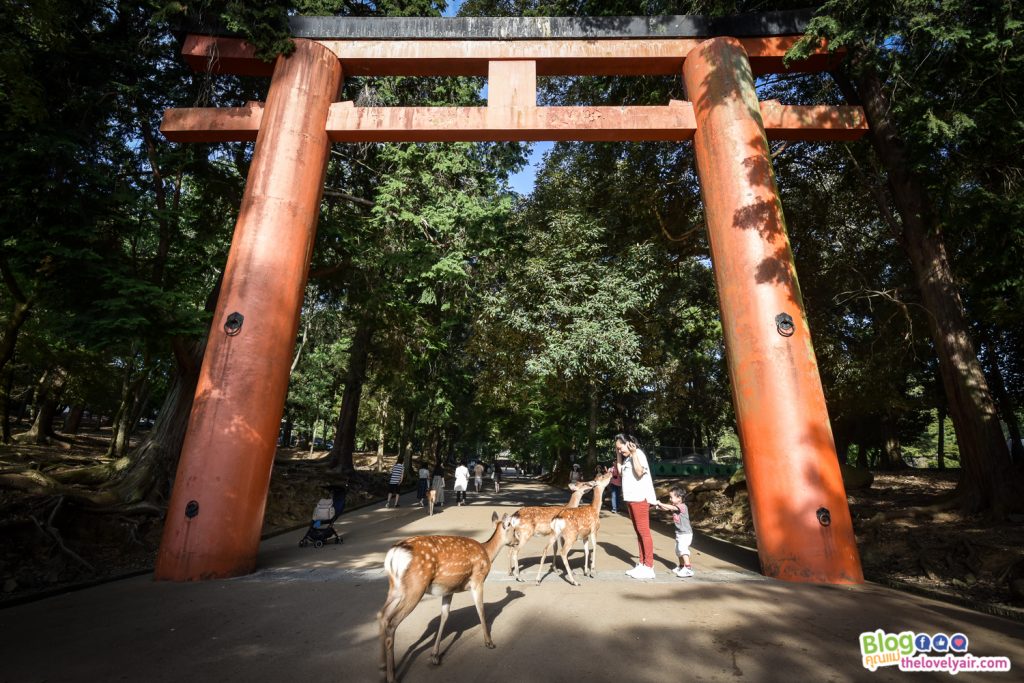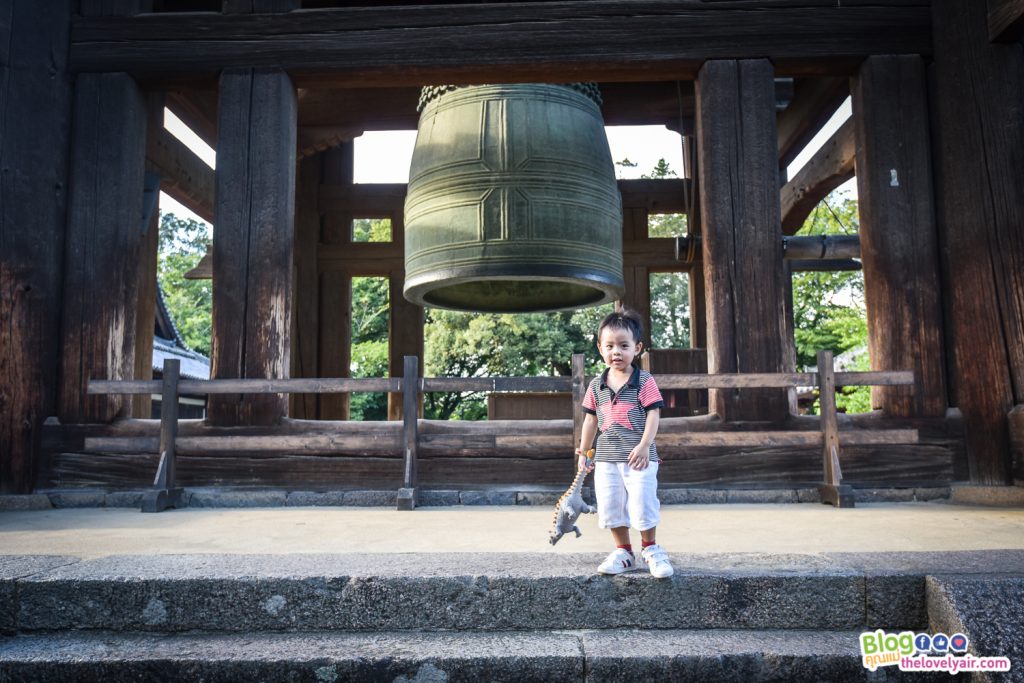 We followed the map and took pictures along the way. The temple is so big that I could not walk all areas.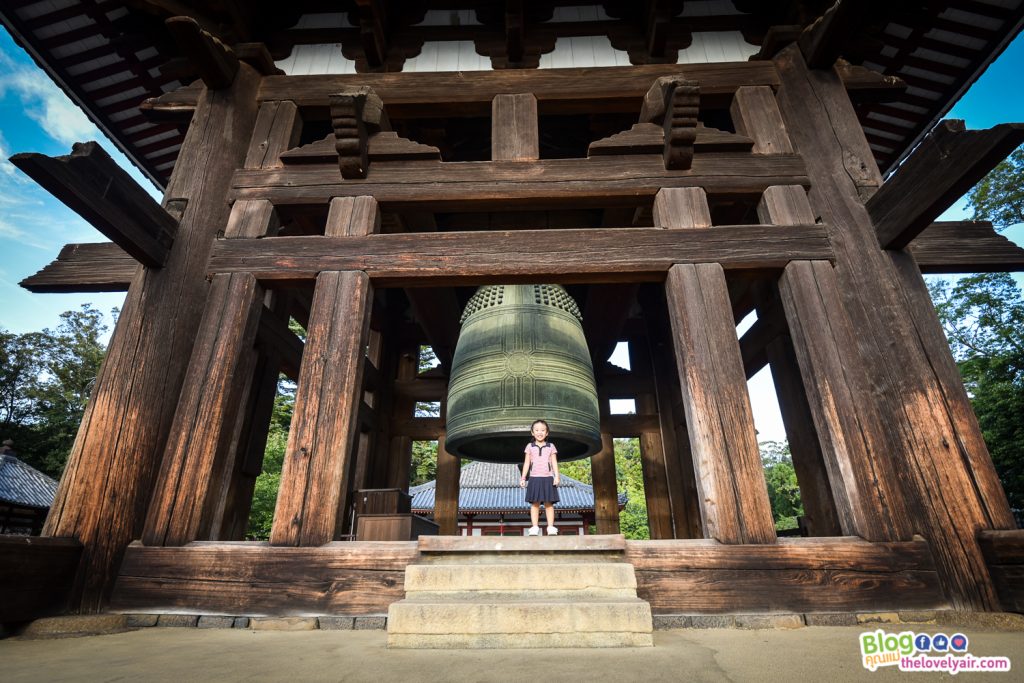 Besides, Todaiji Temple is one of Japan's most famous and influential temples. You should visit Nara if you tend to travel in Osaka. Especially if the family has children, they have to definitely like the cuteness of deer.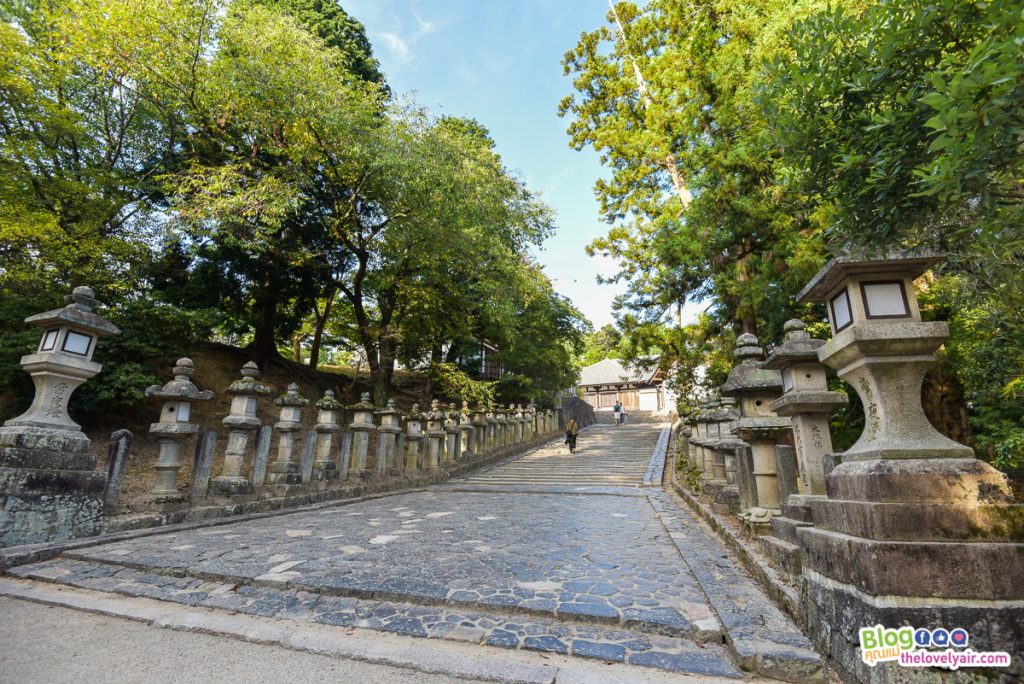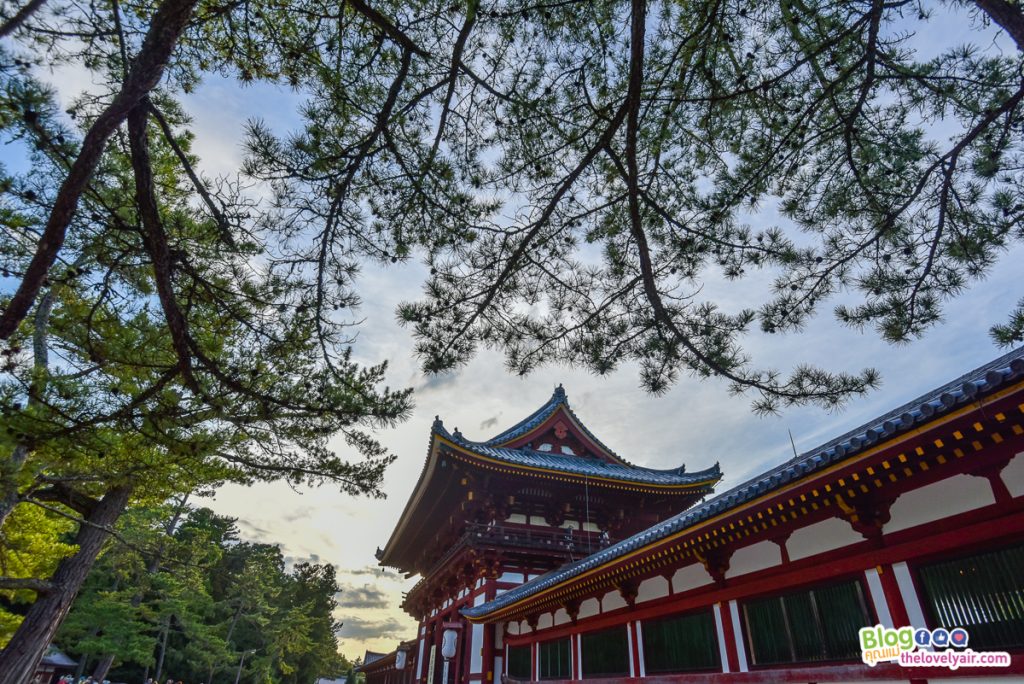 After walking through the temples and park of this city, I took the children back to our accommodation.
DAY 5: Walk around the city → Eat → Shopping at Rinku Premium Outlet → Take return flight to BKK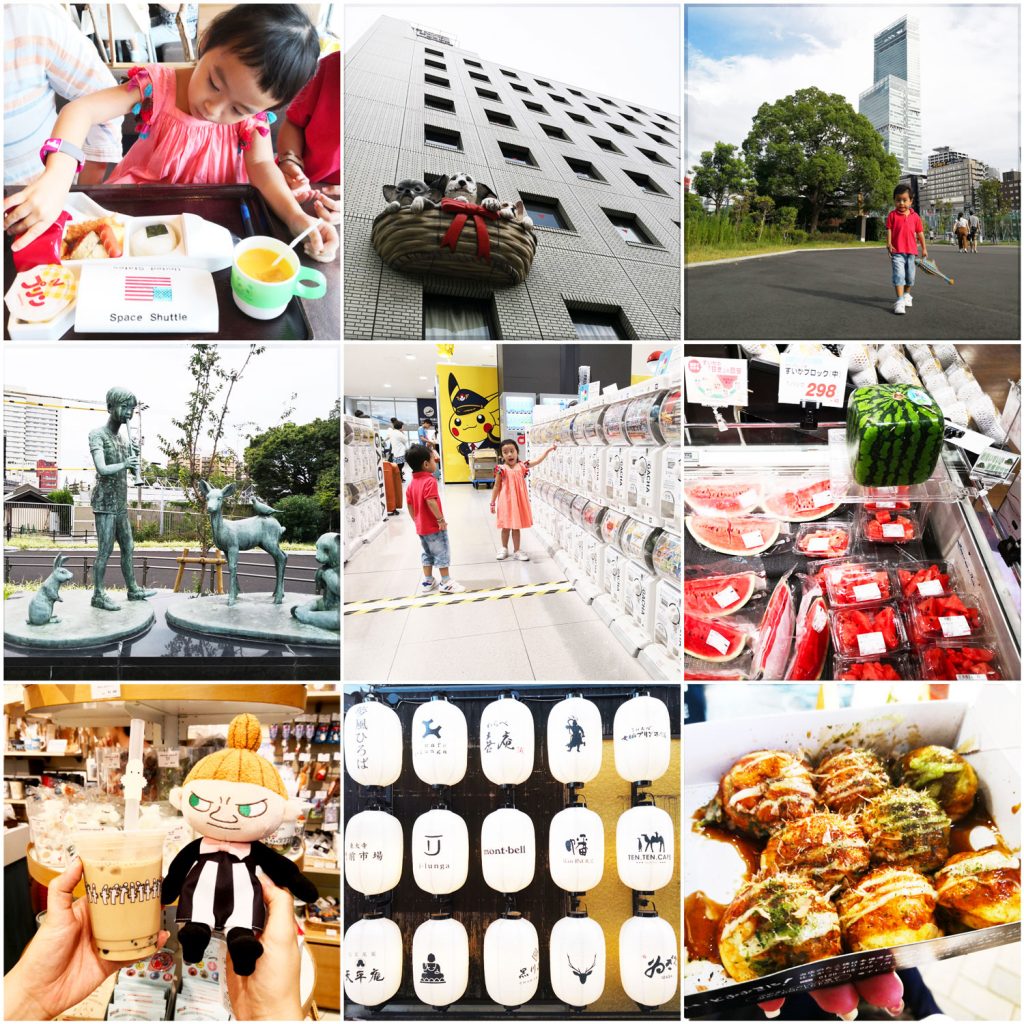 The last day before going back to Thailand. We woke up late and packed our belongings. I brought the children to have a meal and walk around the city.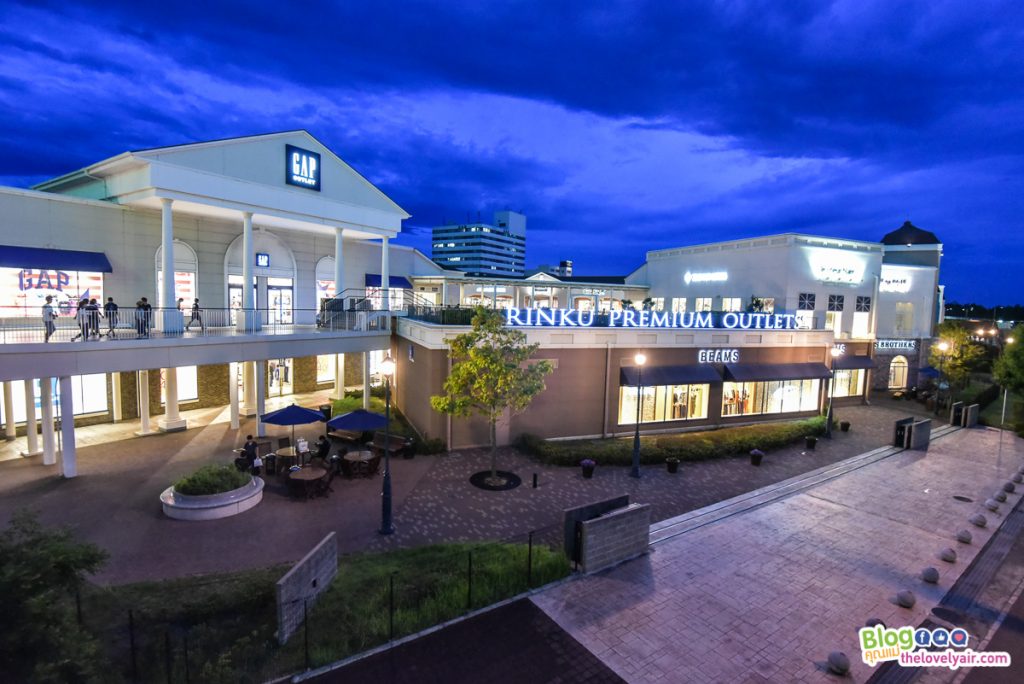 We dropped by shopping at the Rinku Premium Outlet, which is just one station from Kansai International Airport. It was a happy time for mommy like me!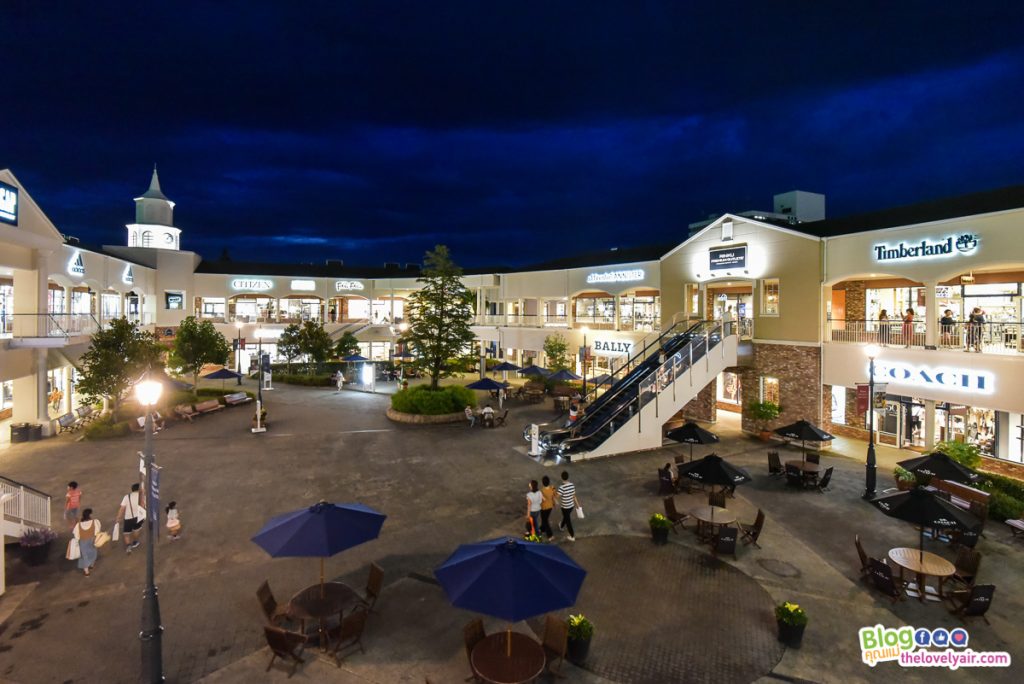 Many products are in this outlet. Especially for famous brands, both domestically and internationally. The opposite side is Kansai International Airport.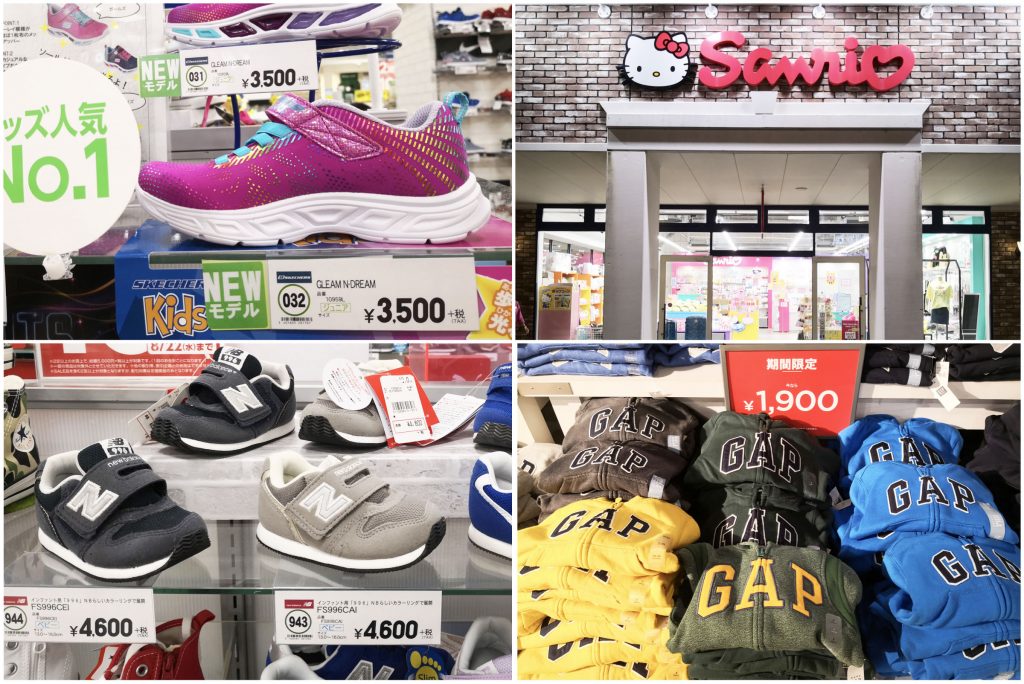 Very cheap kid clothes and shoes, I immediately bought them without thinking.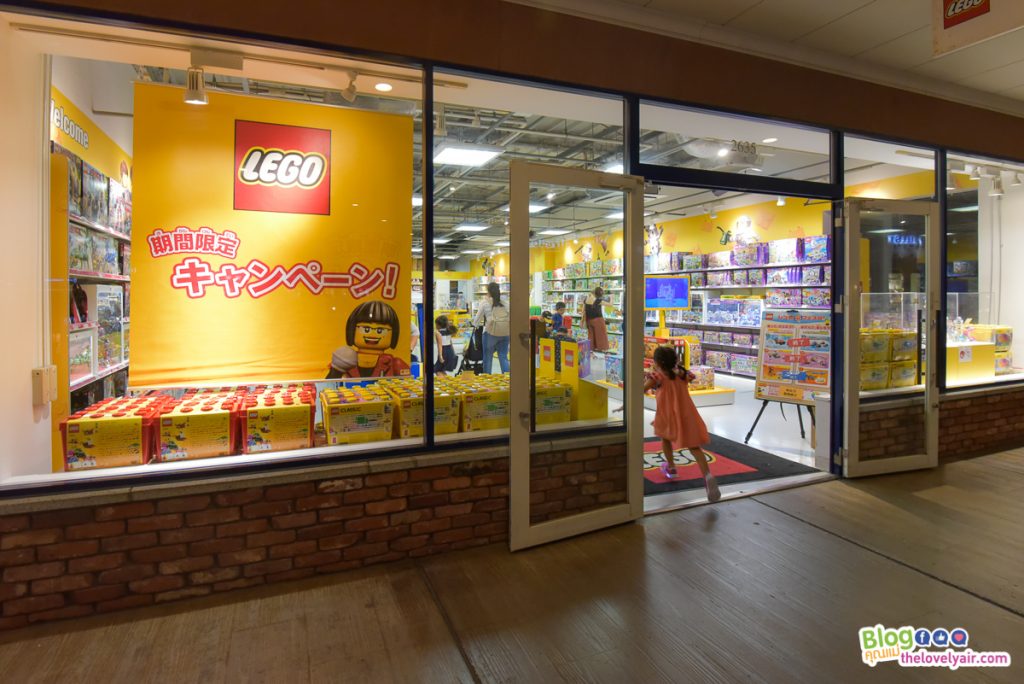 Lego shop, it is a favorite shop of my children. They always bought a lot of it.

Lego big bag made my children's day.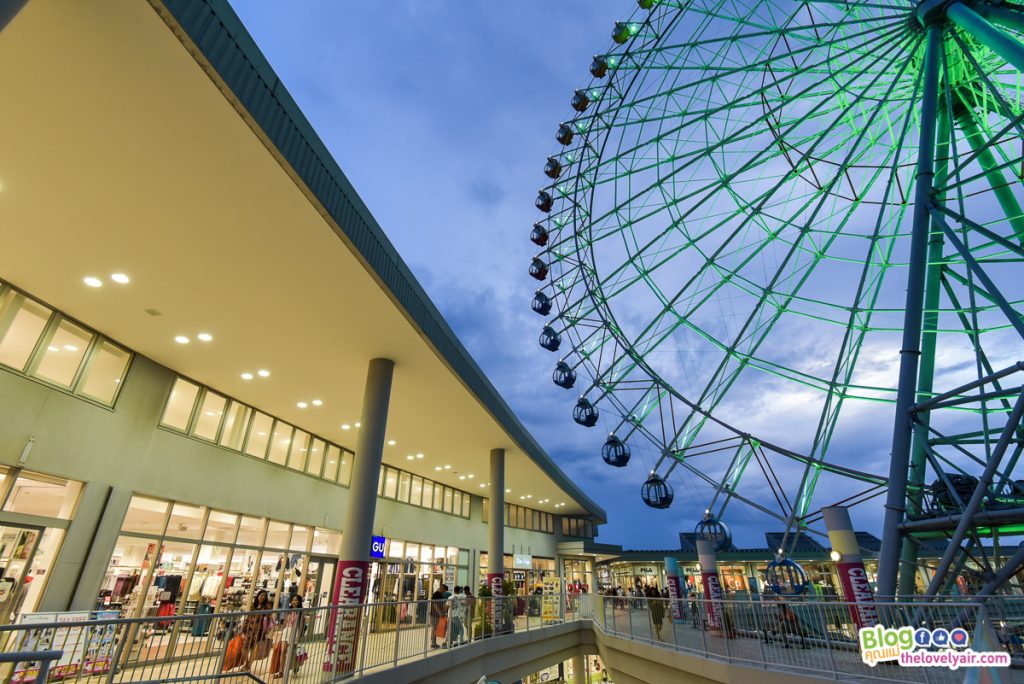 Our family's Osaka trip ep. 2 to visit Universal Studio, drop by the fish market and feed Sambe to deer and Nara city would end right here. I hope that everyone would enjoy reading this interesting article. If you have any requirement, feel free to contact me directly.
Follow my family: https://www.facebook.com/thelovelyair/