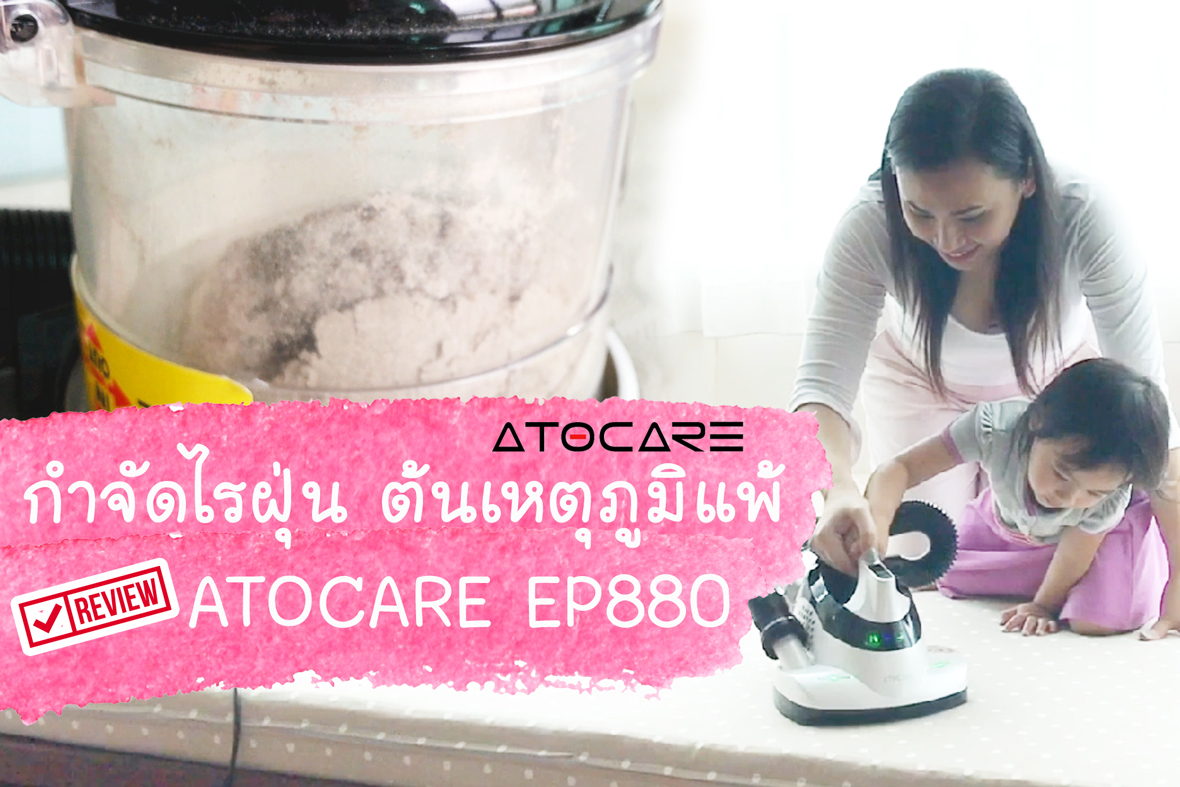 Review For ATOCARE EP880 : UV Hand Held Vacuum Cleaner
Hello, everybody ! Last time, I reviewed AirFree, an air purifier. Today, I will share you my experience with ATOCARE EP880, a Sterilisation Cleaner from Korea. If you have children, it will be better to keep your house clean and protect children from bacteria in the air.
Nowadays, there are many people are allergic. I am allergic as well. There are many factors that cause allergic reactions but the cause of allergies mostly occurs within a house or residence. In a house, there are many dust particles that cannot be seen through your eyes. Germs leading to allergies are often mixed with those dust. Do you know that a bed affects the health so much. No matter how clean the house is. We have to share our beds with millions of fomites. These fomites eat our dead skin on the bed. And do you know that We spend at least a third of our day on the bed. So, we should strongly pay attention to the mattress because the "mites" are a major cause of allergy and rash on the skin in children. The mite likes to live in a warm and dusty place. So, our house is its place of living. Most of it will be found in a bedroom. Mites live in bedcovers, pillows, blankets, towels, rugs, furnitures and toys.
As I aforementioned that I am allergic as well. I carefully take care my family and protect them from the allergy. Their beds should be the cleanest place. According to the high number of allergy in children, in particular Allergic rhinitis, parents should take care their children carefully because their body are not strong enough to protect themselves from the allergy. To prevent the allergy, parents are required a great knowledge and correct practice.
Hence, Let me introduce you about a good choice to protect your children from allergy. ATOCARE Ep880.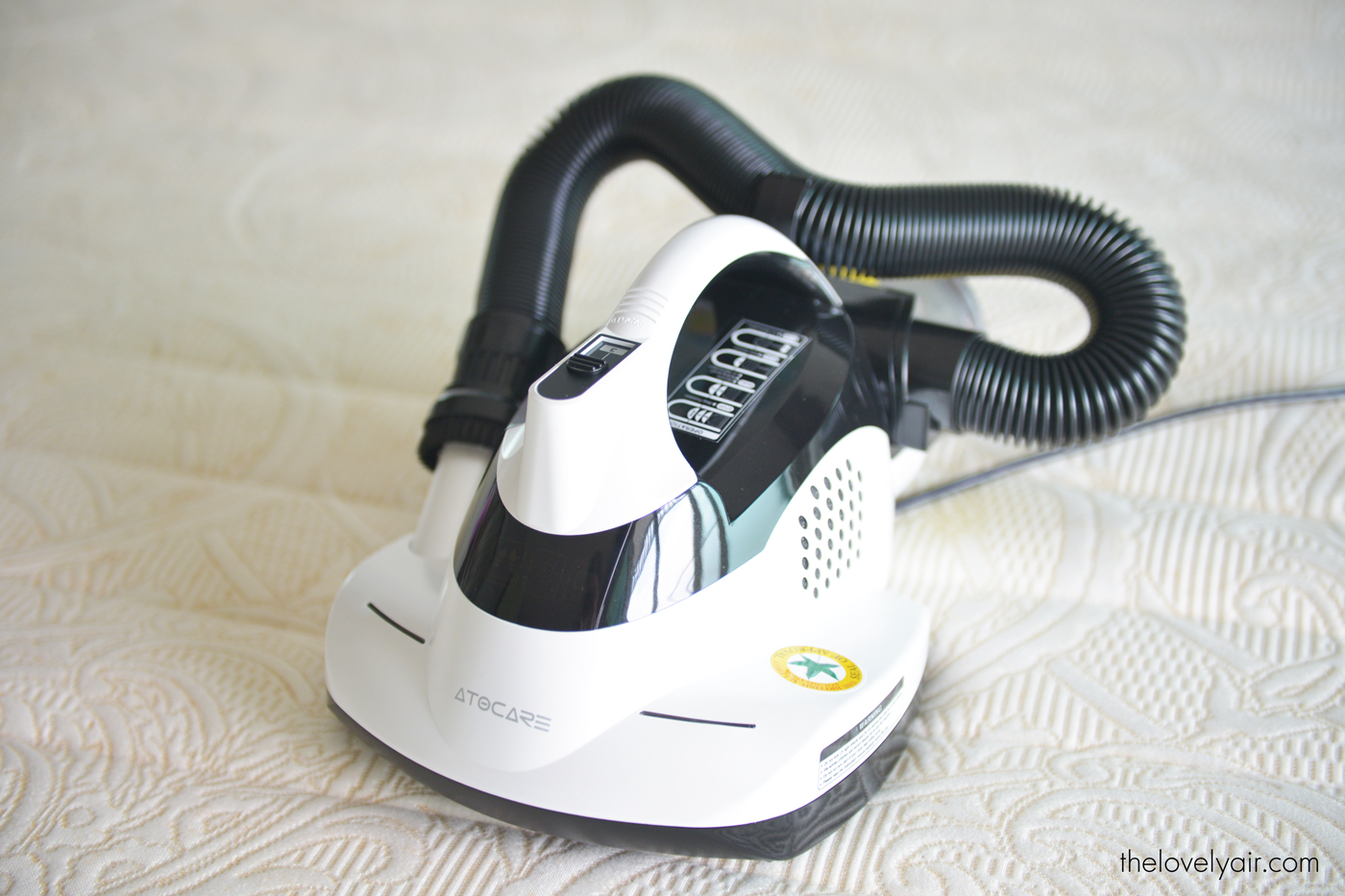 ATOCARE, a sterilisation cleaner, model EP880 is 2.4 Kg with 650 watt. It is modern design with a small size. ATOCARE is sterilisation cleaner which can be vacuum with a high turbo to assure that you bedding will be clean. The deep cleansing of the mattress can be done purely because of its vibration system. ATOCARE comes with a suction tube that can suck mites from small area, niche areas or the corner of furnitures. It saves you time to clean your bedding as well.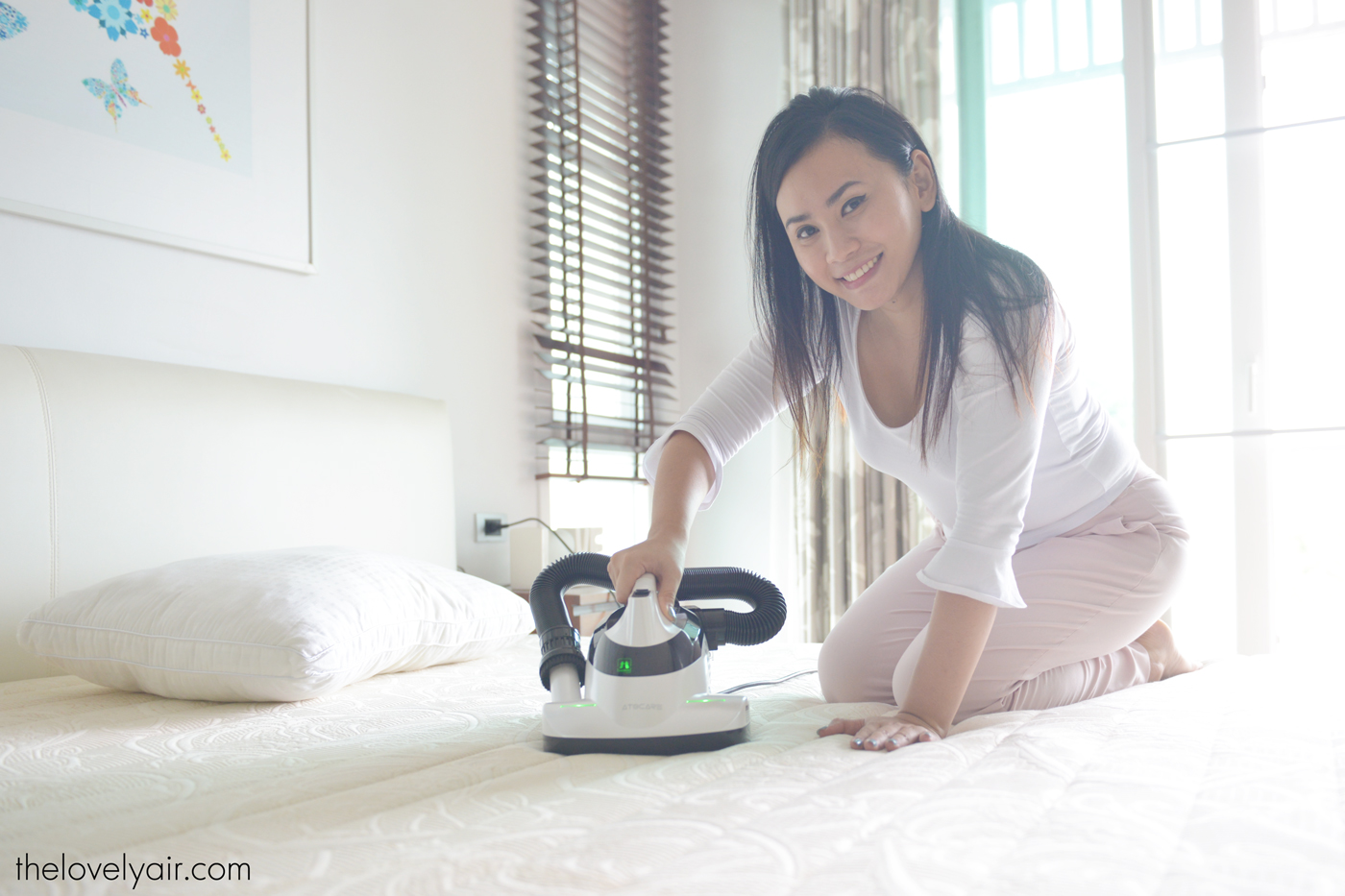 Features and benefits of the vacuum cleaner "ATOCARE" model EP880 are shown as following detail.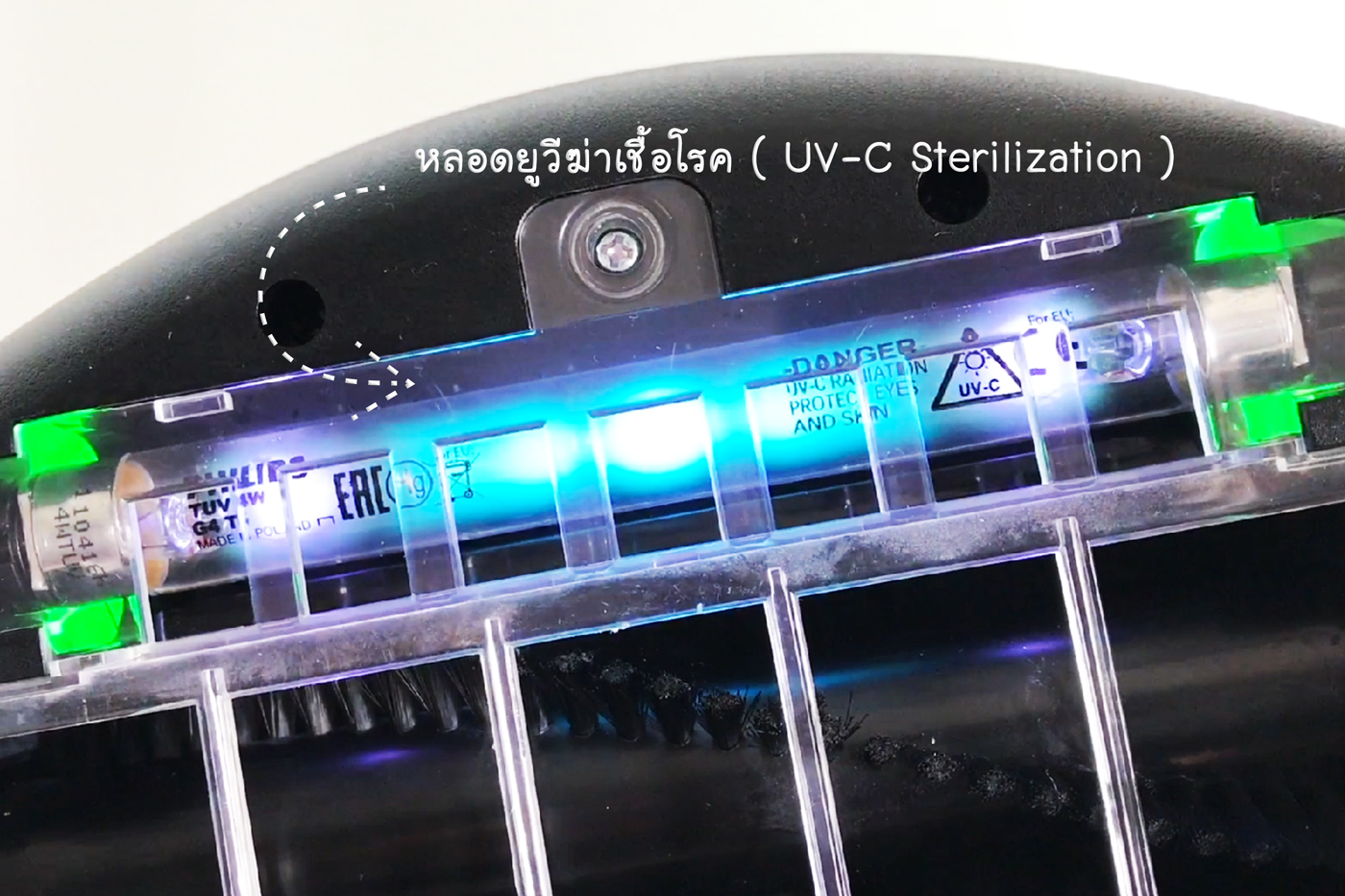 UV-C Sterilization is a UV light with a wavelength of 253.7 nm which is widely used in many industries such as a drinking water. It is highly effective in killing germs and bacteria and larva within 5 seconds. For the safety of usage, UV-C is automatically controlled. The system works when it is on the fabric and it stops immediately when lifted.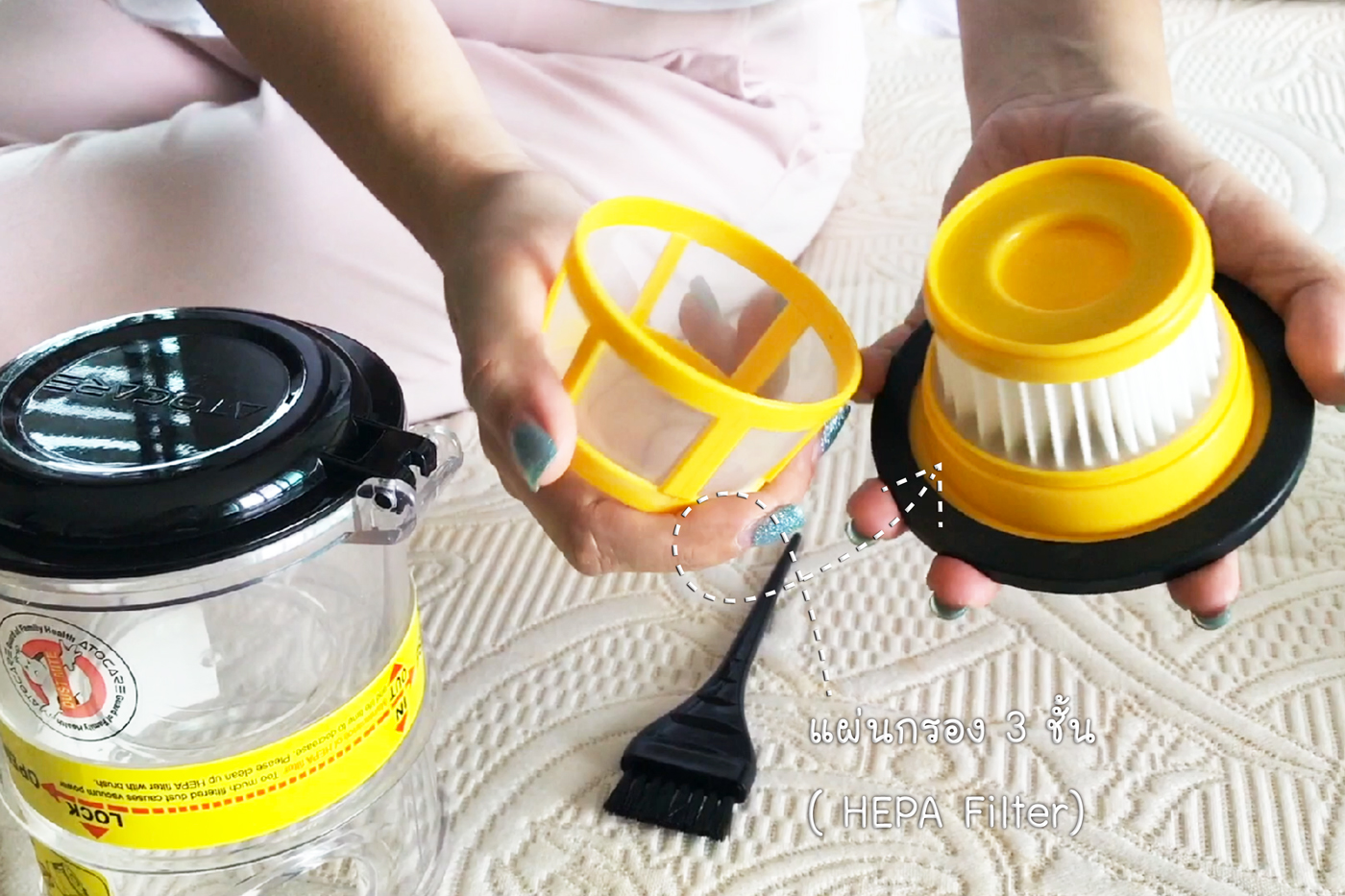 3-layer filter (HEPA Filter). 3-layer filter has been certified by the American standards. It can filter dust particles up to 0.3 microns, allergens and the germs on beds, pillows, dolls and sofas up to 99.97% without leakage. This reduces allergic symptoms.
Sound Proof System & Low Noise Motor While we are using a vacuum cleaner, the noise protection system reduces the volume of the motor to 60-70 decibels.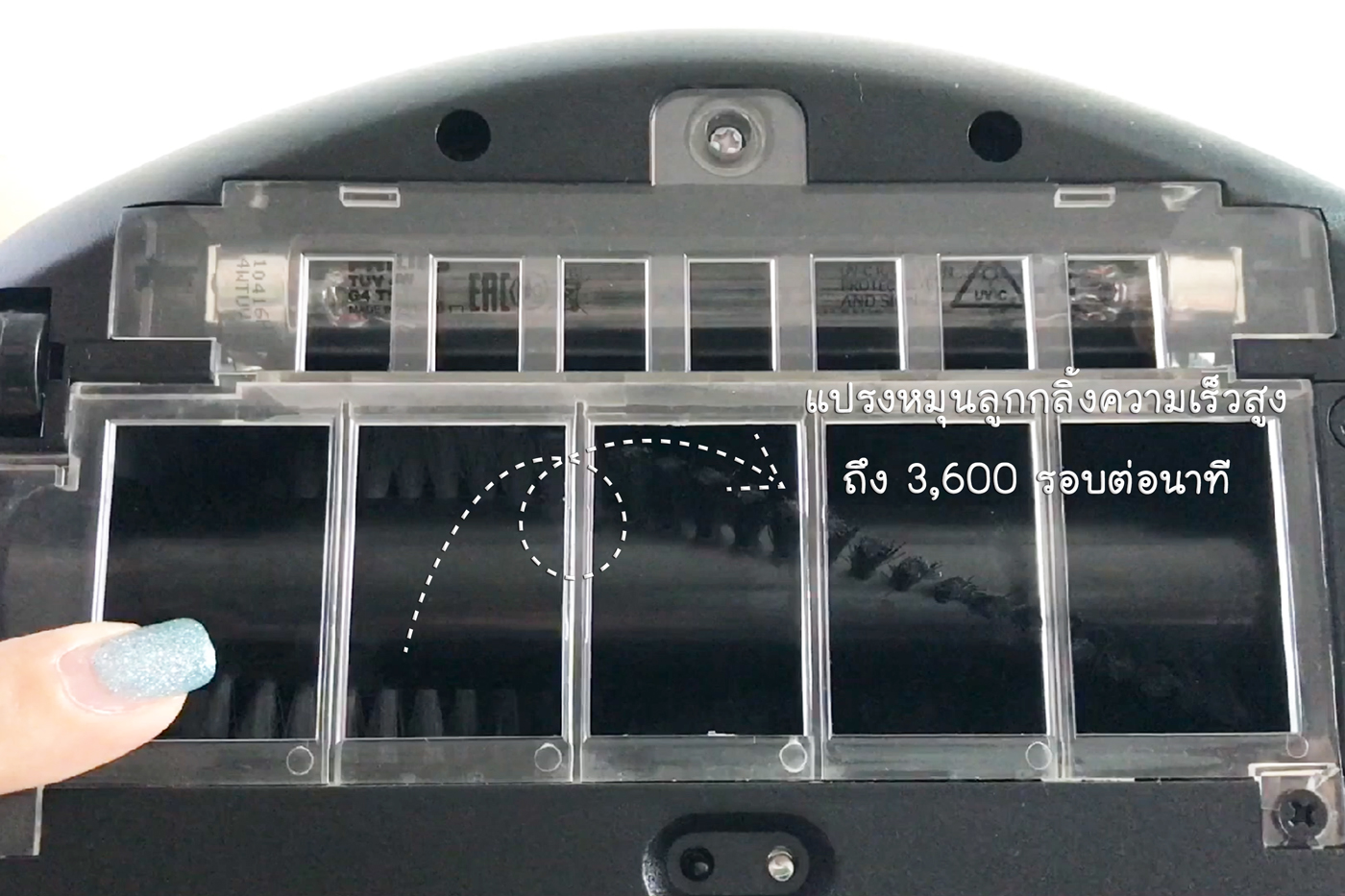 The High Speed Roller Brush System up to 3,600 rpm with rotating spindle 3,600 rpm of sweep. Hence, the machine will clean the dirt effectively in particular the dirt in fur and it also preserves the fabric.
In addition to the features mentioned above, ATOCARE, a vacuum cleaner, model EP880 has been certified by the leading allergy institute. It has proven to reduce the number of dust and mites to 3 institutions as well.
1. Allergy UK (The British medical charity)
2. Japan Society Animal Specialty Education (A specialist of pet in Japan)
3. Korea Atopy Association (KAA) (Institute of Dermatology in Korea)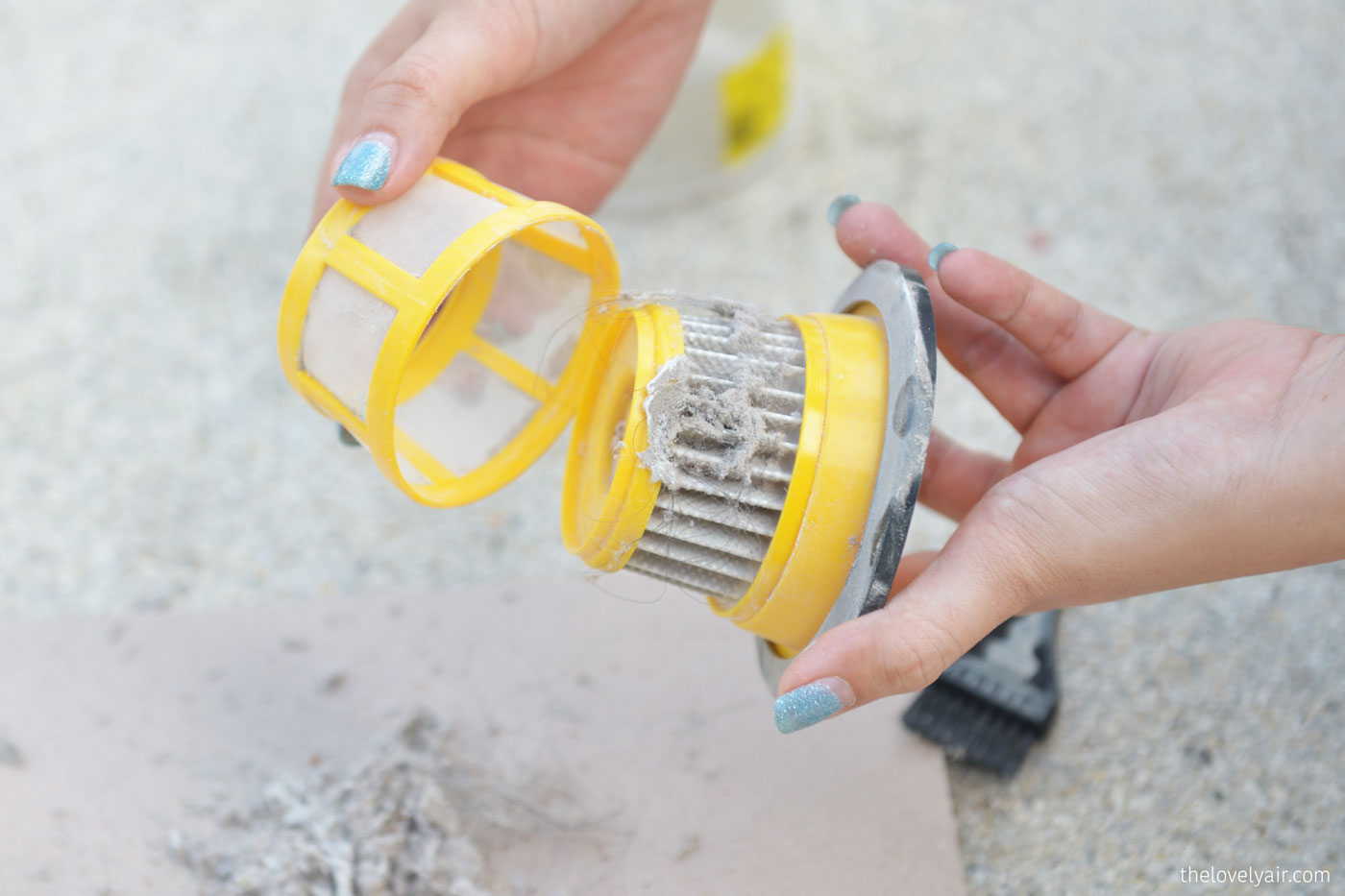 This image show dust after cleaning the mattress, pillows, dolls, sofas, fabric cushions and so on. It seems that the machine works effectively.
As I mentioned about its feature and benefits of this vacuum cleaner, ATOCARE It would not be good if I did not use it. Let's come and see the work of ATOCARE model EP880 in the video.
After watching the video, I believe that many of you see that the ATOCARE machine is very efficient at work ever. ATOCARE cleans thoroughly and kill germs. The machine has a very powerful suction. I really appreciates The operation of the machine which is so easy and not complicated. After using it, I would like to say that I love it!. Vacuum Cleaner ATOCARE is suitable for people who are allergic on dust and mites. Houses with small children should have it to protect your baby and loved ones from dust and mites allergens. I recommend this machine because it is very easy to use, not too difficult and take a less time to get rid of dust and mites. It is not expensive and more worthy than hiring a dust removal company
You can order through: