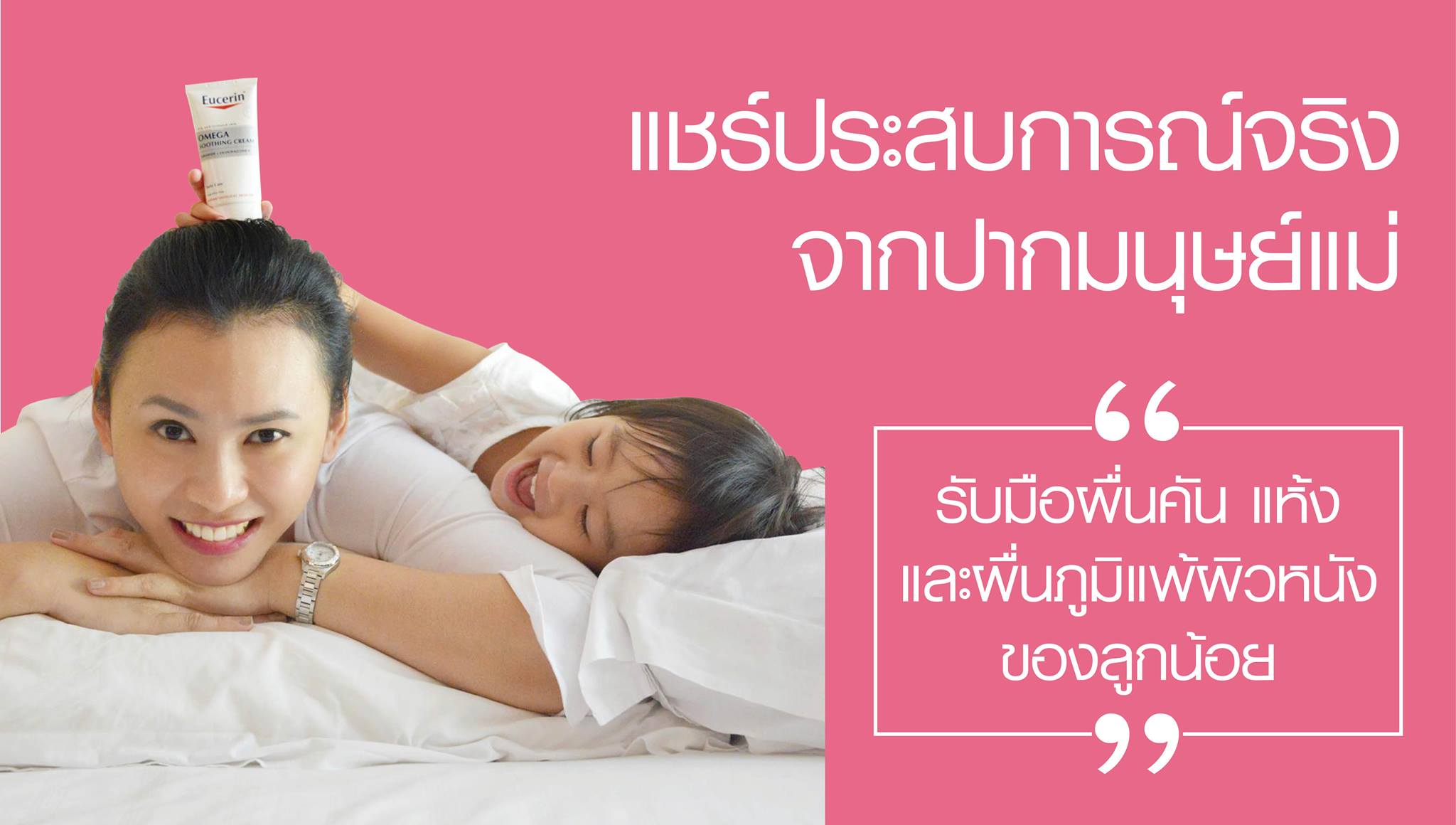 Eucerin OMEGA For Dry Skin
As bay skin is still sensitive. The selection of suitable skincare for baby is an important matter that I strongly pay attention to it. I will share the experience of my youngest child called Louvre. My son's skin is dry and the symptoms of skin allergies frequently occur.  Symptoms are often spotted as dry rash on the neck, the back of the arm, thighs and foldable joints. My son always scratches himself until bleeding. This leads to many scars on his body.
I try to do everything that I can to help my children including going to see the doctor and taking a medicine but it does not work effectively. I tried many products until I found Eucerin OMEGA. It is the best skin care that I have ever seen because its qualifications match the sensitivity of my child's skin. After using it, it reduces redness on my son's body. So, let me review the performance of Eucerin OMEGA for parents to see it.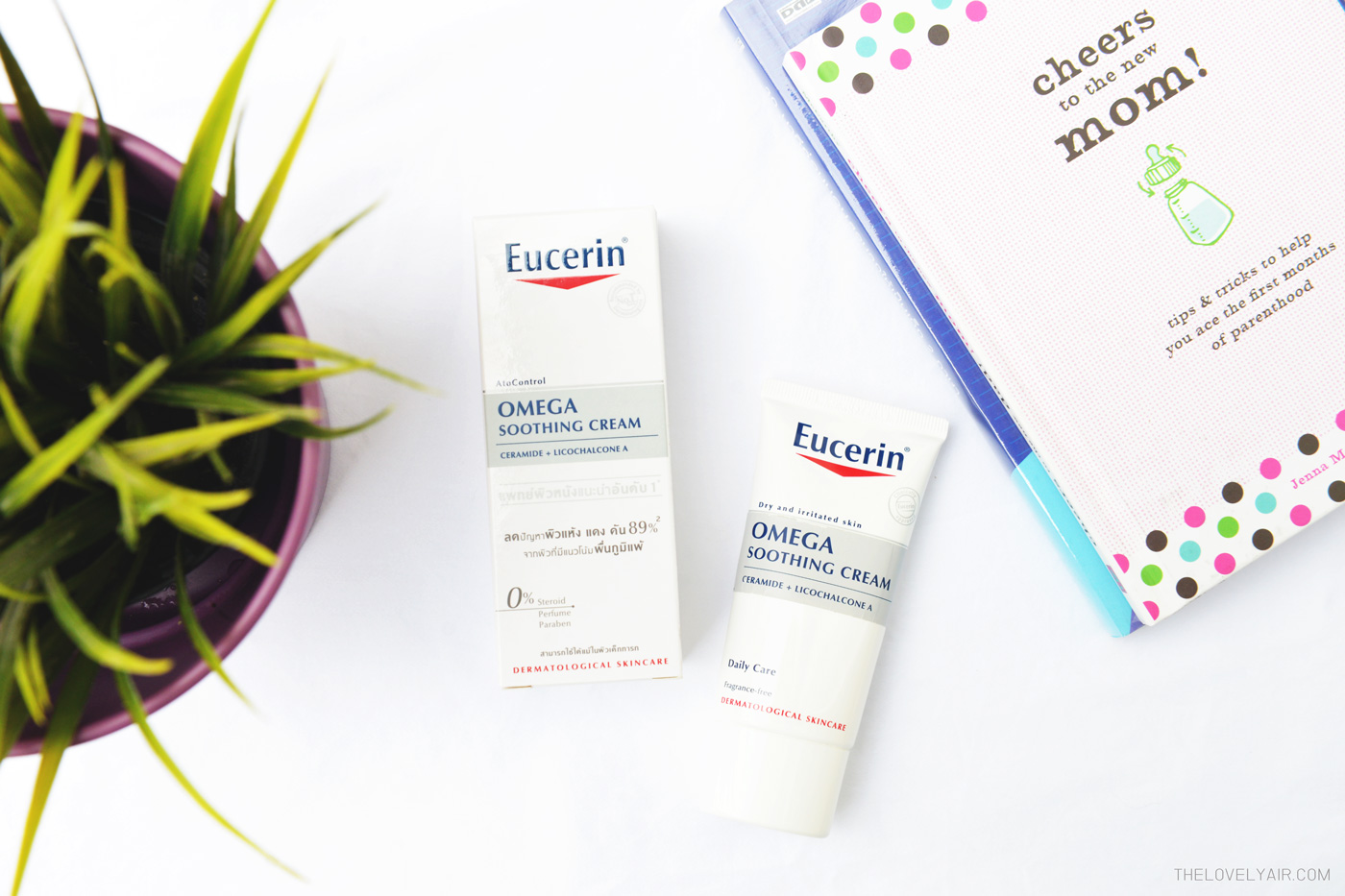 As I know, all Eucerin product lines mostly address all skin needs. It is recommended by doctors and medical treatment. Eucerin products have proven its result after usage through its gentle and safe features. Eucerin Omega Soothing Cream is a skin care product for dry and sensitive skin, especially suitable for babies. It is guaranteed that the product is good for moisturising the skin, reducing redness rash and Atopic Dermatitis. The product prevents these symptoms to won't let it be repeated over and over again.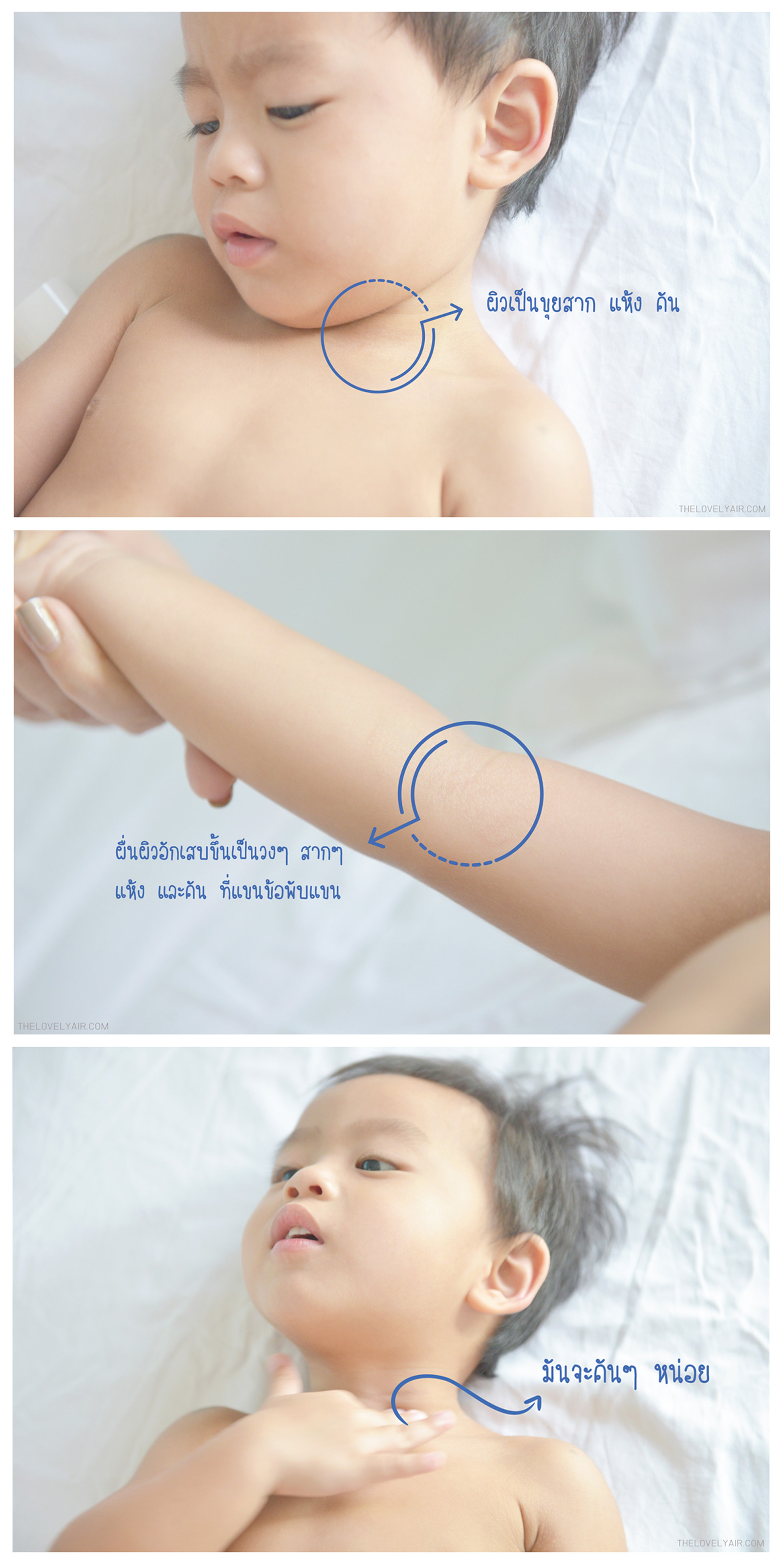 My son, Louvre easily gets rash. His skin is a dry skin and he always confronts with the symptoms of allergic skin. If the weather is hot or we travel to a beach, he will always get a rash, redness and drier skin in many spots such as foldable joint areas and nape. These make me worried and lead me to having many questions on my mind about causes of the symptoms.  Sunny? Air? Water in the pool?   I feel pity to my child so much… as you see a picture above, my son got a real rash without using any photoshop or photo effects.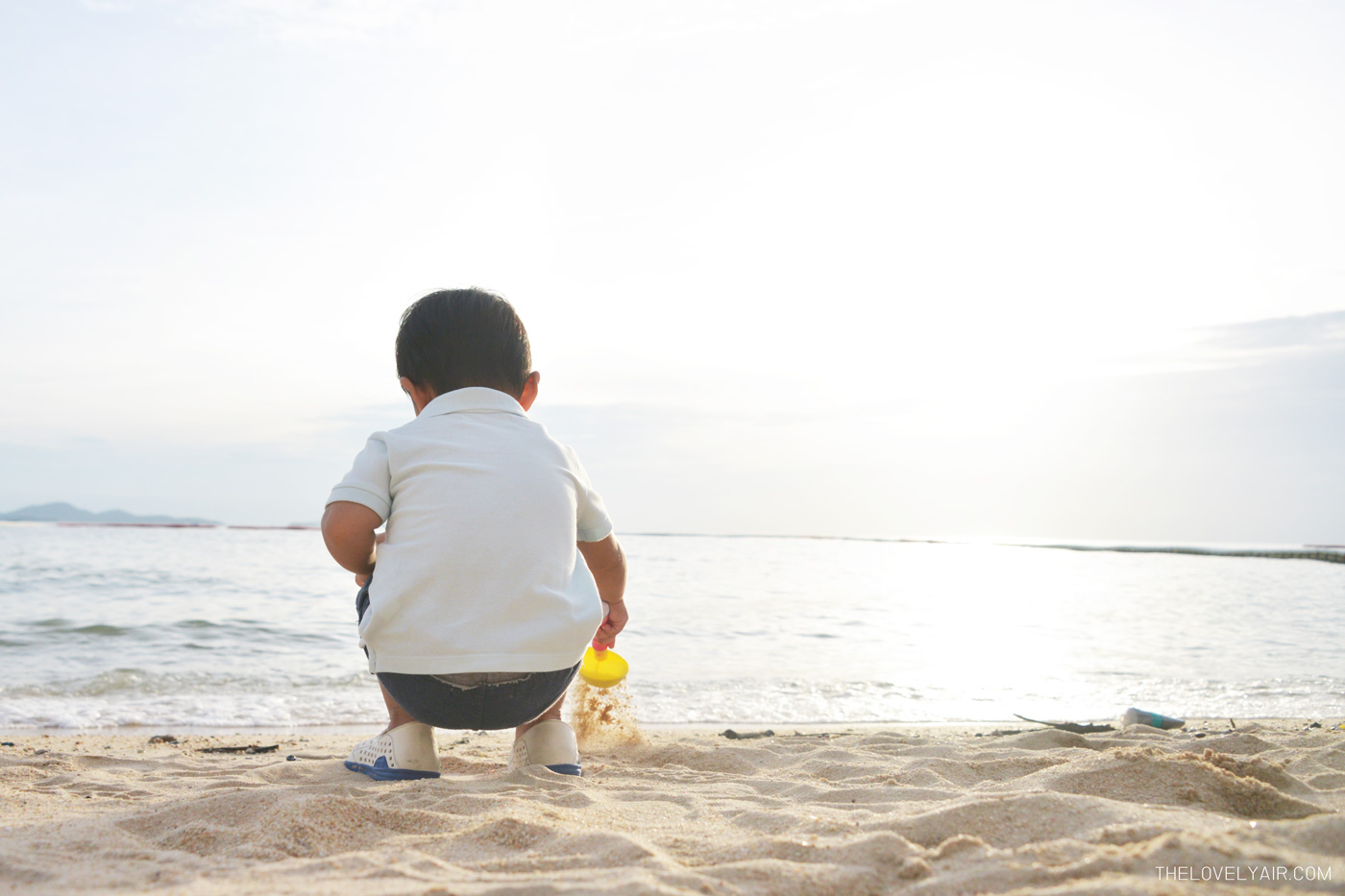 Travelling to a beach … Outdoor activity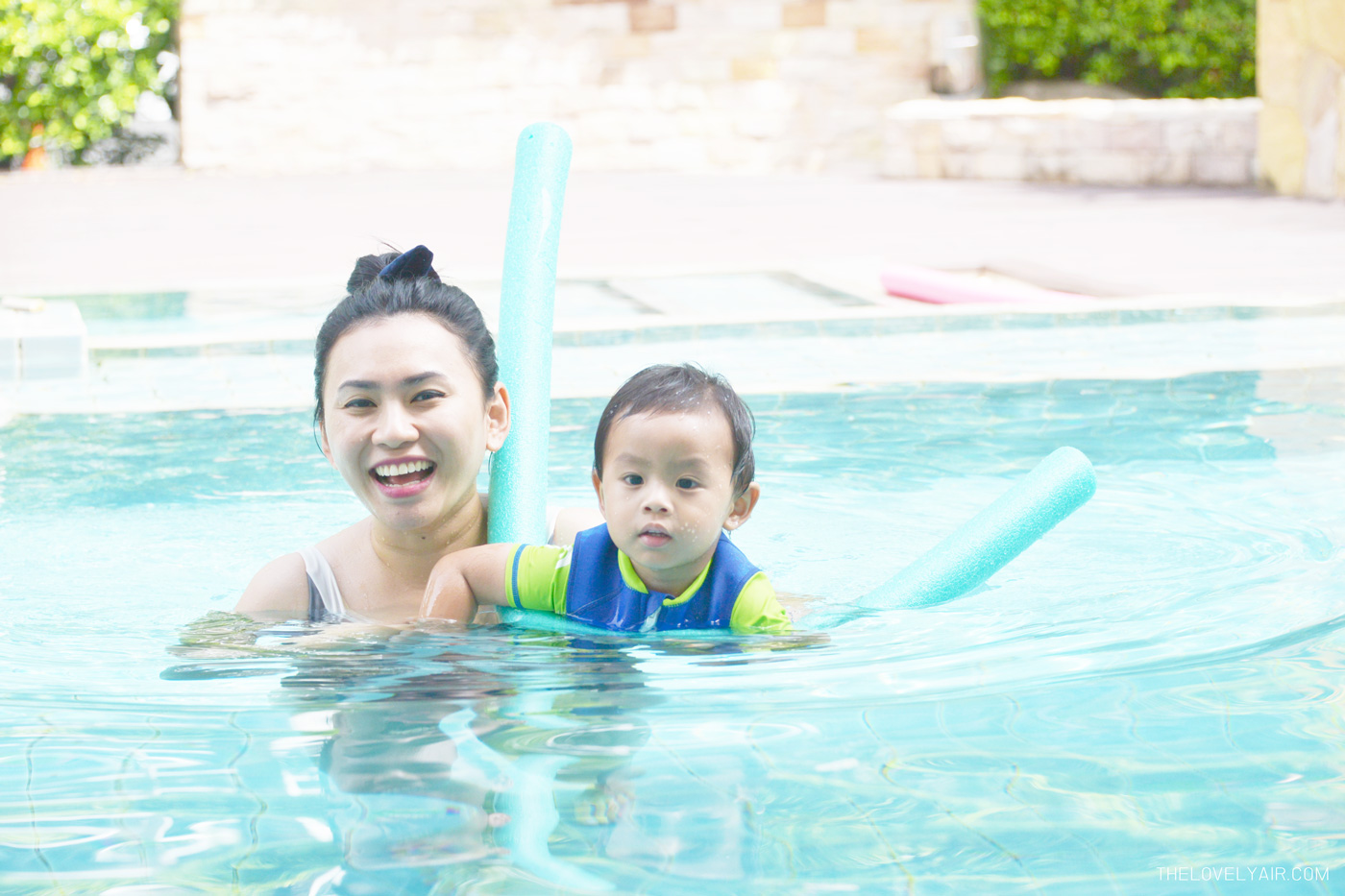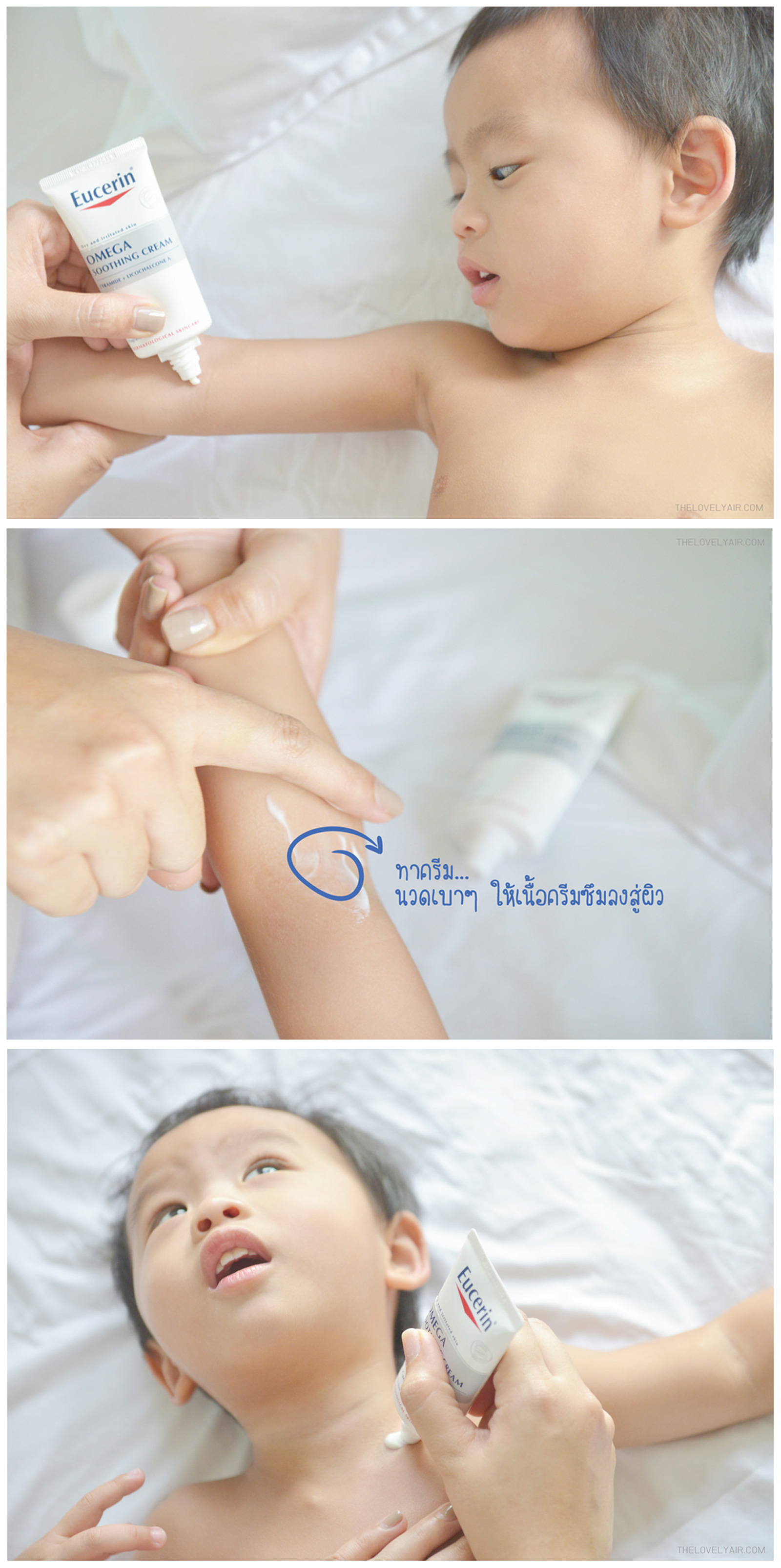 As I used many skincare, "Eucerin Omega" has never failed me. I like it so much as it's perfect with my son's skin, Louvre. I always apply Eucerin Omega to my son when his skin is dry. Personally, I think it reduces dryness of skin. When I apply on the skin, I feel that the cream retain moisture in the skin. Its light cream is good, not sticky, no stains and odourless. My son least scratches himself. The main reason that I use Eucerin Omega is that it does not contain steroids, free of alcohol, perfume and Paraben preservative. It is believed that there are no side effects after using the product. Normally, I have applied Eucerin Omega on my son's body when he has symptoms of allergic reaction for 4-7 consecutive days and applied it after bathing and often use when the skin is dry.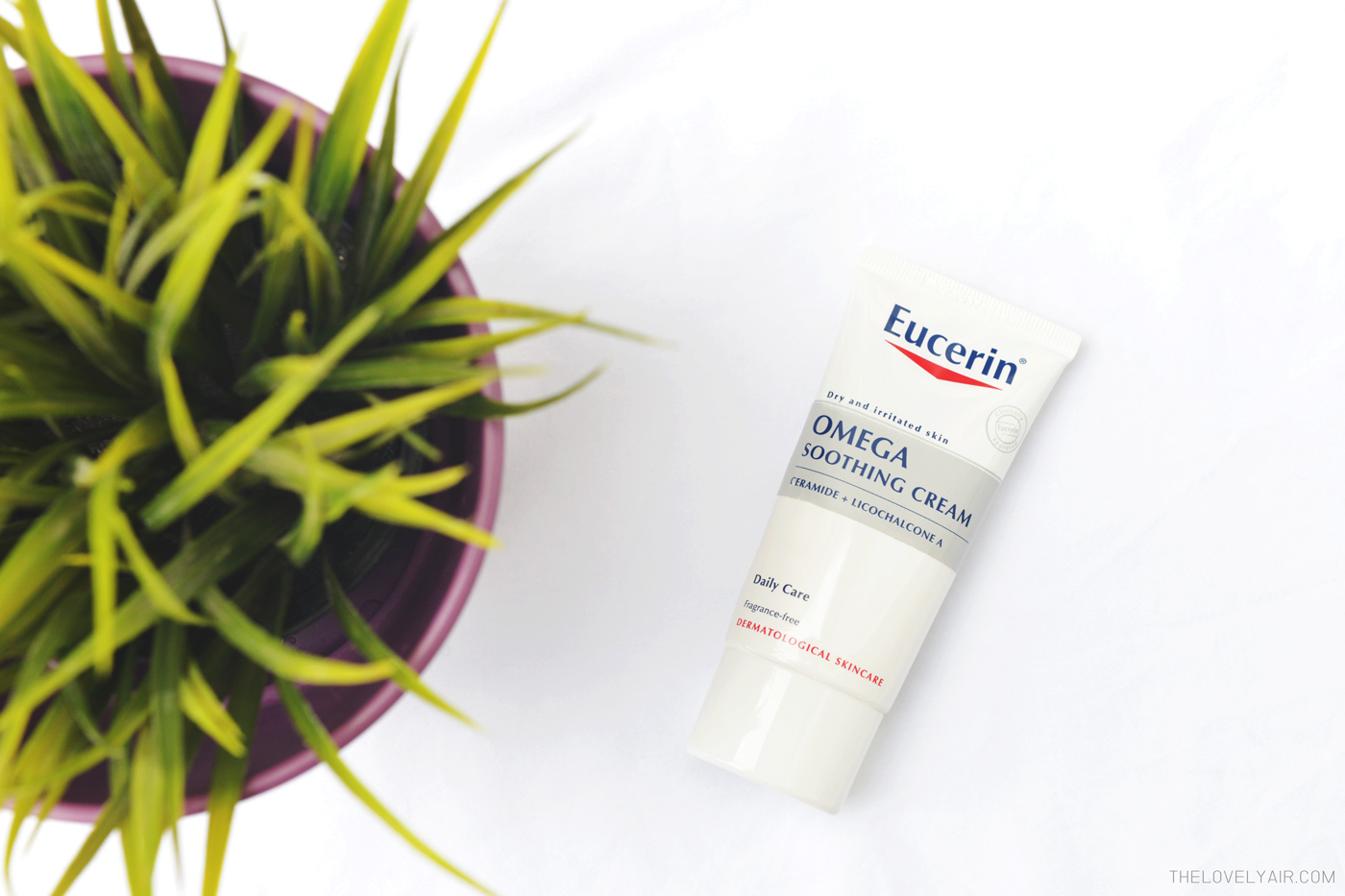 Eucerin reduces dry skin problems and allergic reaction because it contains many substances as the following:
Decanediol protects the skin from the formation of bacteria.

Omega Oil and Ceramide Natural Oils increase the protective layer of the skin.

Licochalcone A reduces redness on the skin.

Menthoxypropanediol reduces pruritus.

Omega-3 increases the protective layer of the skin and reduce the recurrence of rash.

Licochalcone A controls redness under the skin.

After using Eucerin Omega skin, it is noticed that the rash gradually reduces within 4-7 day.  My son's skin is gentle and not dry. It reduces my concerns of the baby well. I love it and use it often. Eucerin Omega is a "cream that helps reduce dry skin, redness and rashes. The main cause is the lack of Omega-3 oil in the skin. Then, skin problems will also occur repeatedly ". Hence, it recommends to use during getting rash or pruritus in order to add moisture to the skin, protect the skin and prevent the reoccurrence of allergic reaction.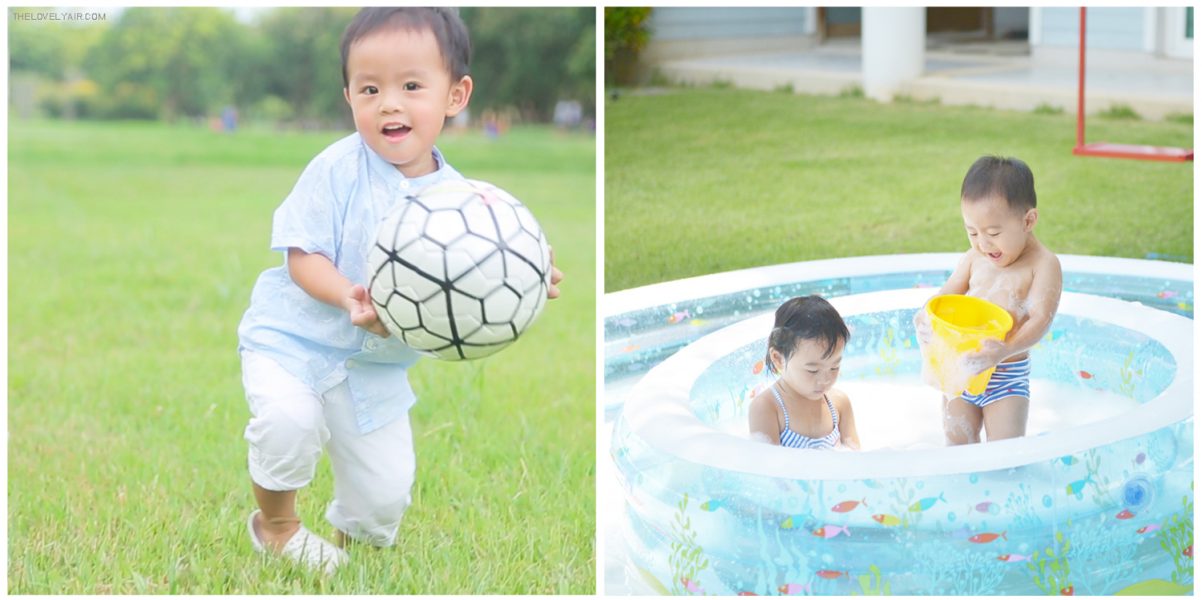 I will not let any problems of my children free.

Overall, the problems of rash on my children skin is over because of Eucerin Omega Soothing Cream and I always apply the product to my children (DeeDy and Louve) when their skin are the lack of moisture. So, this cream is my household remedy already. I always carry Eucerin Omega Soothing Cream when my family has a family trip, especially the sea trip (after taking outdoor activities).  Thanks to Eucerin Omega Soothing Cream for the treatment on my children's skin.
Eucerin Omega Soothing Cream 50 ml. Price 950 baht. Buy at Watsons, Boots, other leading pharmacy shop and hospitals.
Order Online At