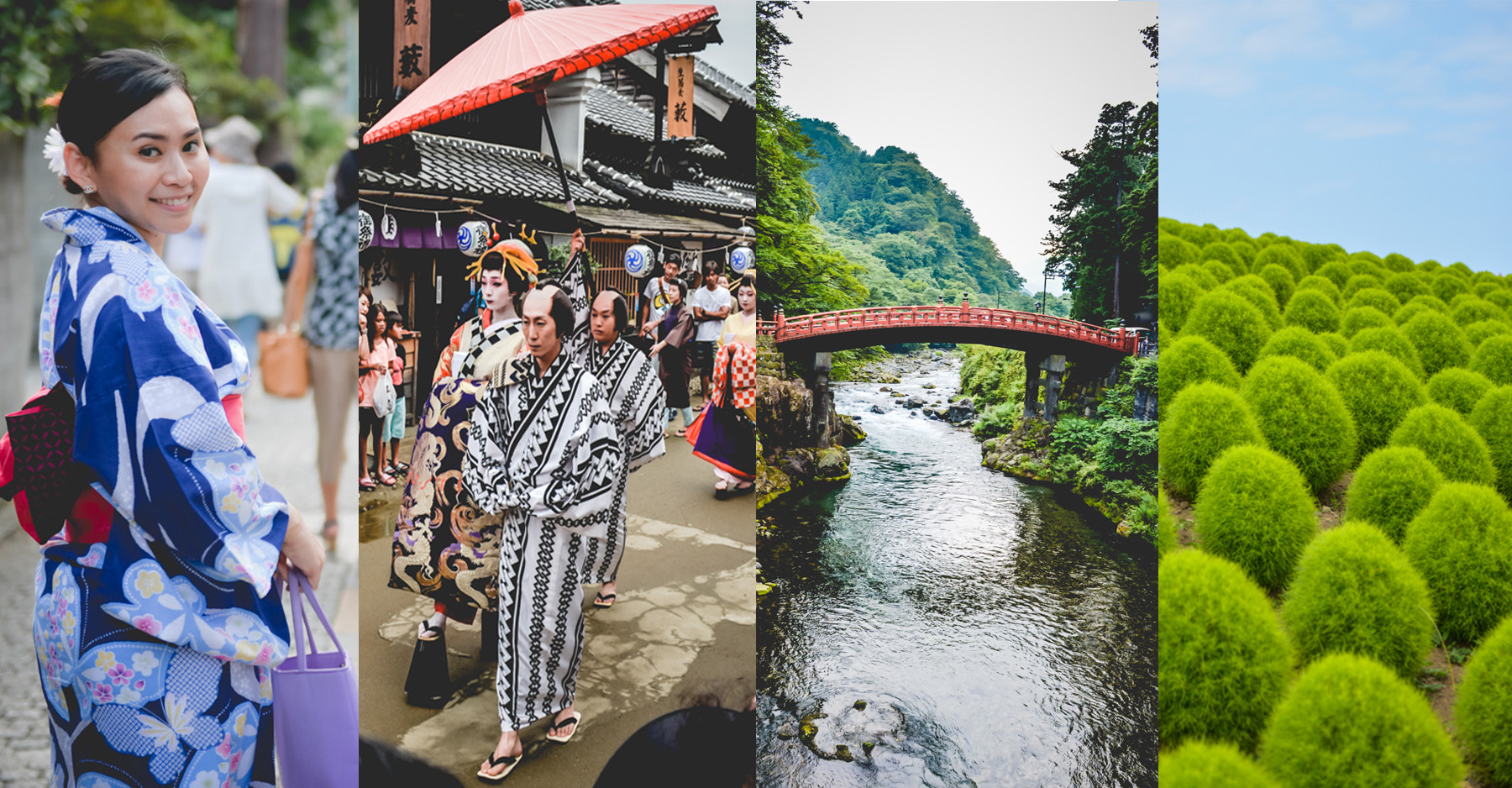 5 Days Tokyo-Tsukiji Fish Market-Nikko-Hitachi Seaside Park-Edo Wonderland.
This blog will talking about the Japan trip that I went with my husband, actually, this trip has no children..yes I need to have family-life balance. So, let's get started
okay, the below details are my plan in Janpan
DAY1 : (Narita Airport) → (Tokyo) (Shinjuku) → (Kawagoe)
DAY2 : (Tokyo) → (Shinkansen) → (Nikko) → (Edo Wonderland)
DAY3 : (Tokyo) → (Hitachi Seaside Park)
DAY4 : (Tokyo) → (Tsukiji Fish Market) → (Narita Airport)
I reserved the ticket with Traveloka , so that, it is really worth and help me save more money.
DAY1 : (Narita Airport) → (Tokyo) (Shinjuku) → (Kawagoe)

The first day in Tokyo, after I arrived at Narita Airport, I took the train N'EX or Narita Express to the hotel for dropping the luggage. We spend 1 hour 45 minutes travelling to Shinjuku Washington Hotel where is the same hotel as last trip. If you miss the last blog visit family Trip to Japan.
The reason that I choose hotel again is that this hotel is easy to reach, it is convenient for transportation to this hotel, the room is also beautiful and not narrow. This hotel also near the train station and it so easy to go to everywhere.
After checked-in at the hotel and drop the luggage , we changed cloth and going outside. Plan of today is I will go to teh city name Kawagoe where located far from Tokyo around 30-50 minutes. I travel to Kawagoe by train at from JR Shinjuku station to Kawagoe station.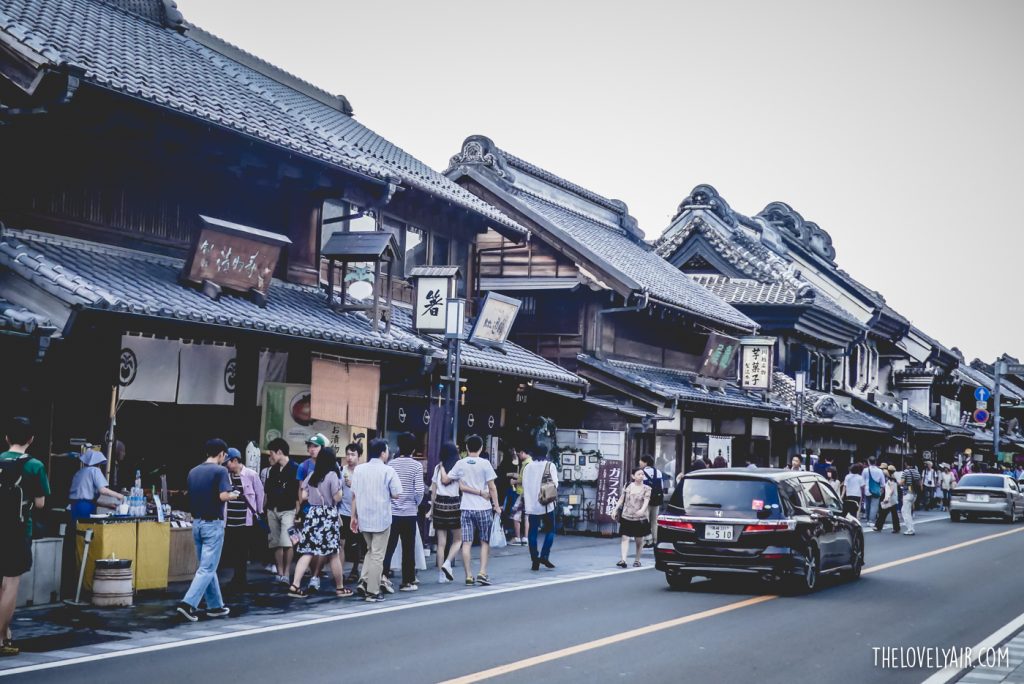 Arrived! Kawagoe is the city full of antique construction with unchanged style of buildings.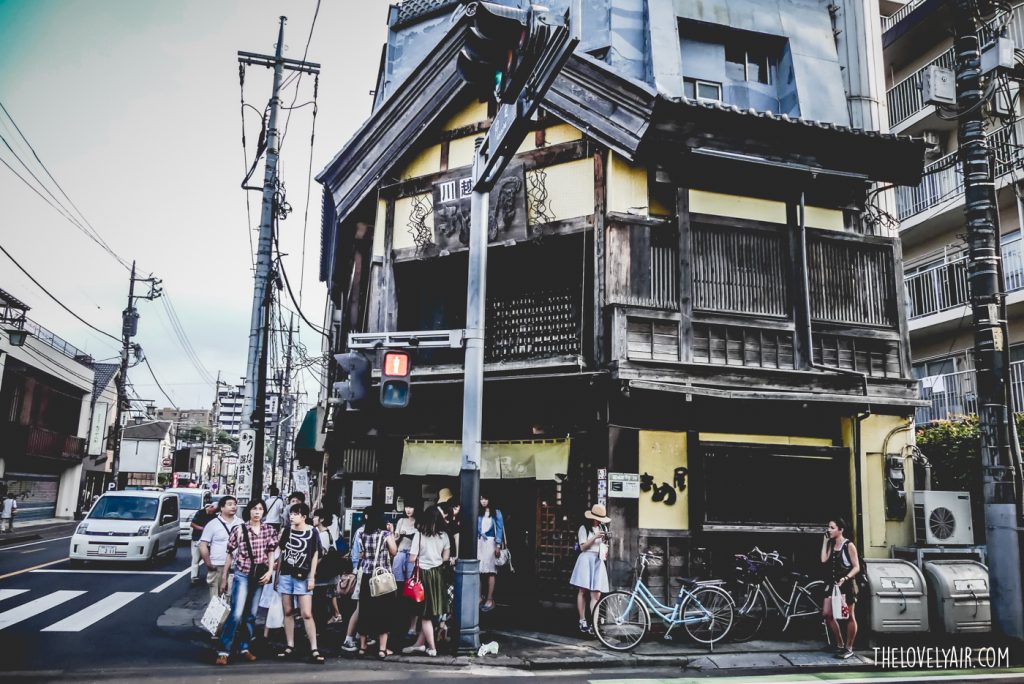 Today is not too sunny, so, the pictures we took is out in this tone. There are many tourist travelling here, Thais also.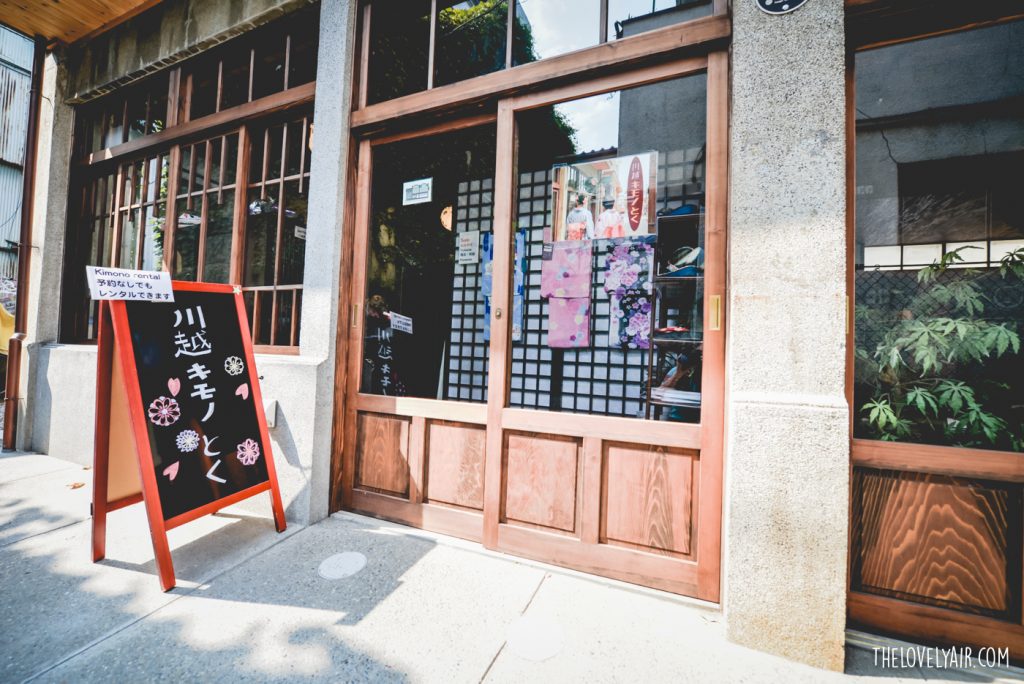 The first thing I really want to do in Kawageo is wearing Kimono dress and walking around the city.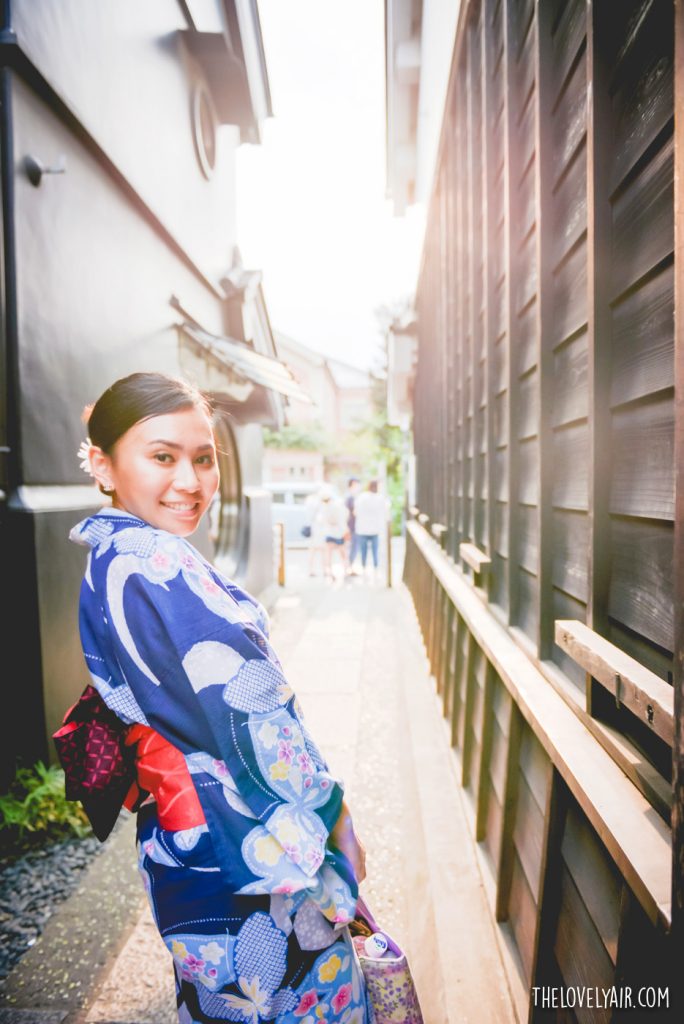 Can I be a Japanese lady ?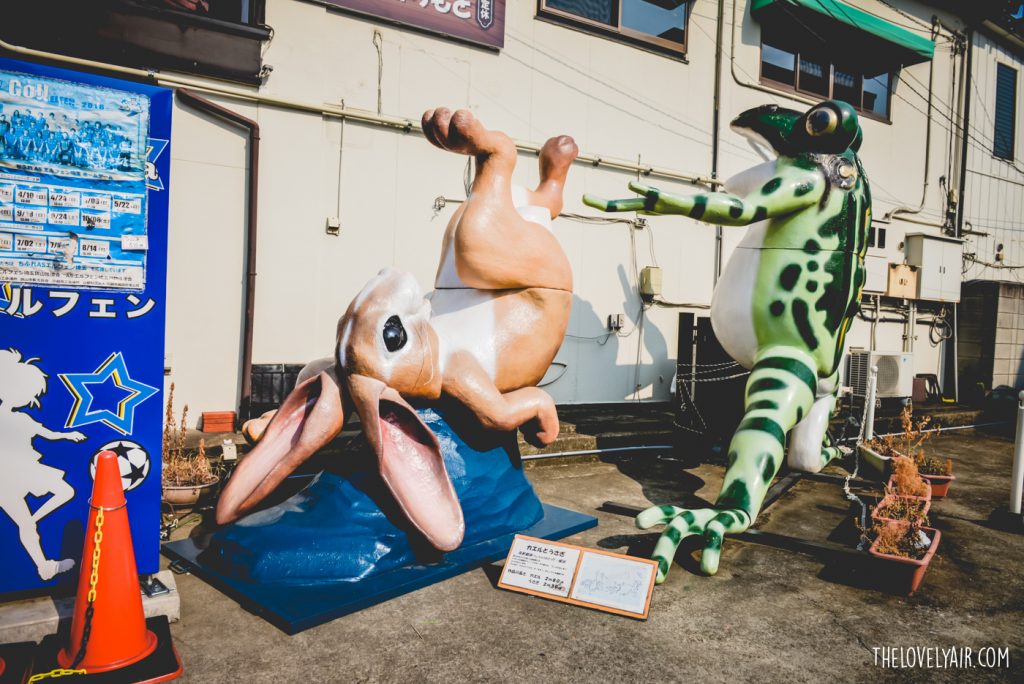 Lets go for a walk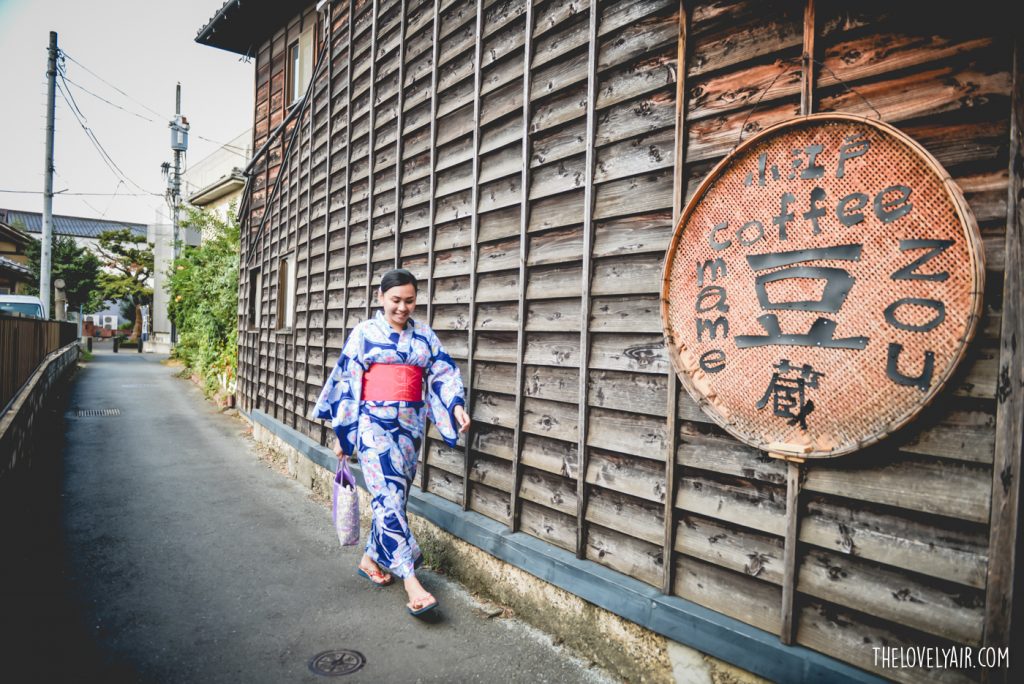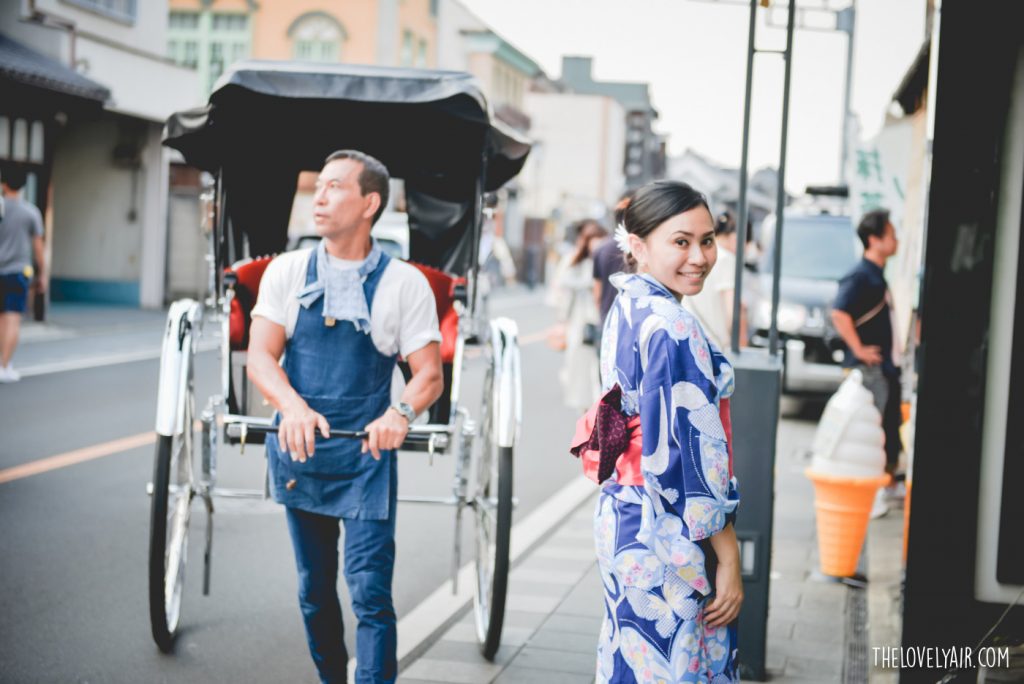 This city is so charming, I love here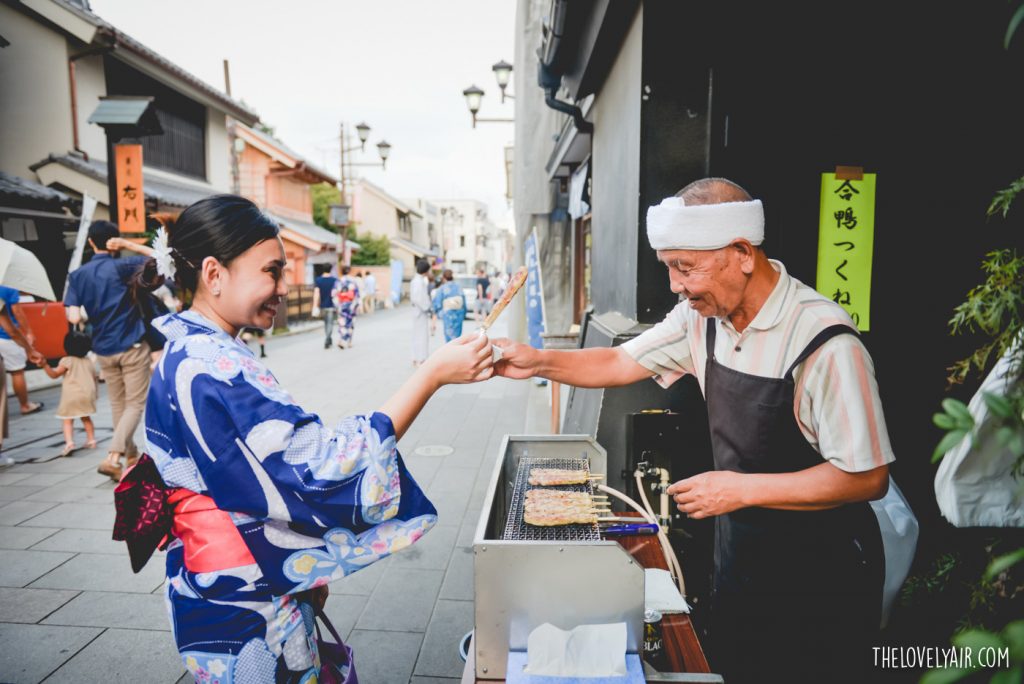 Kawagoe City has many little shops sell dessert, foods and others. It is really happy to walking along the road in Kawagoe City.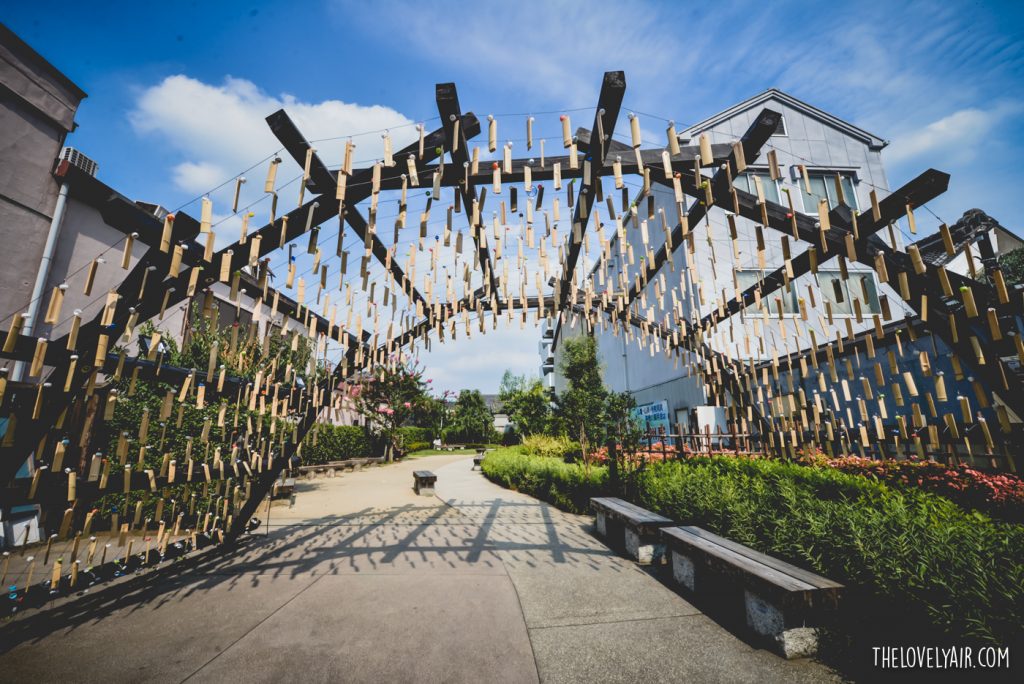 Recommended for Selfie lover
there are many corners that suitable for people who love taking the pictures.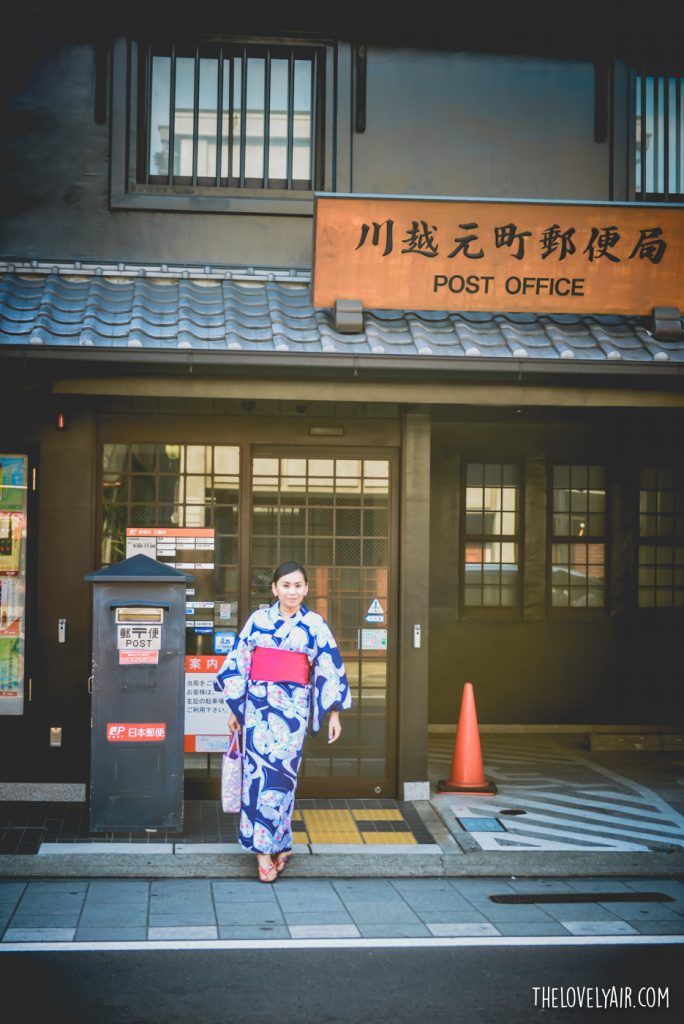 This trip has only me and my husband, so… I am a model of this trip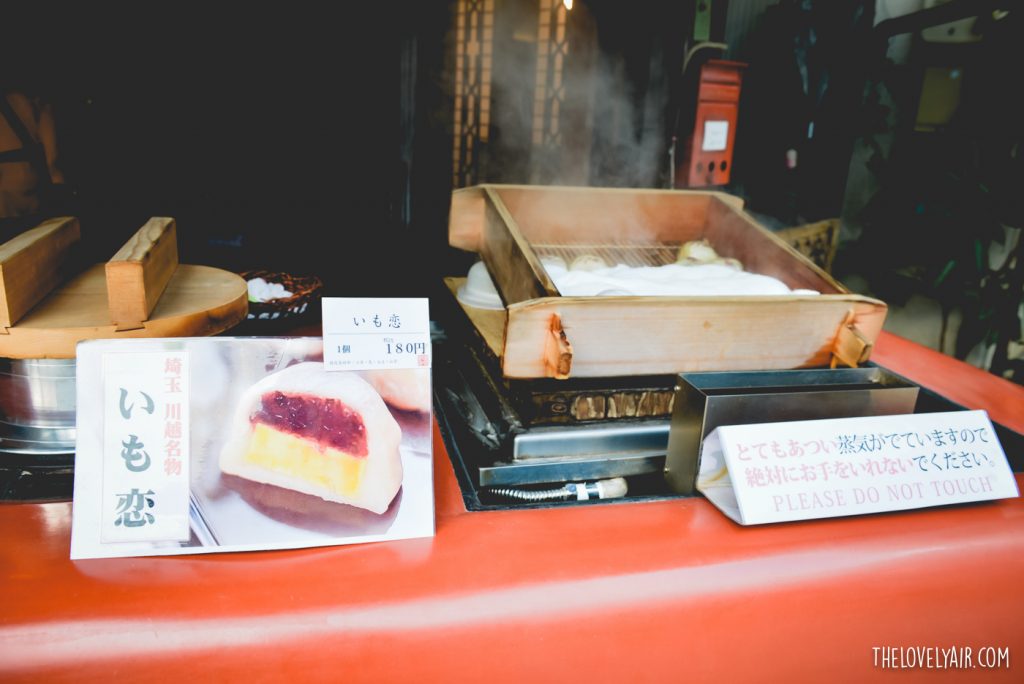 The dessert here is very delicious, if you have a chance to visit Kowagoe, I recommend you to try this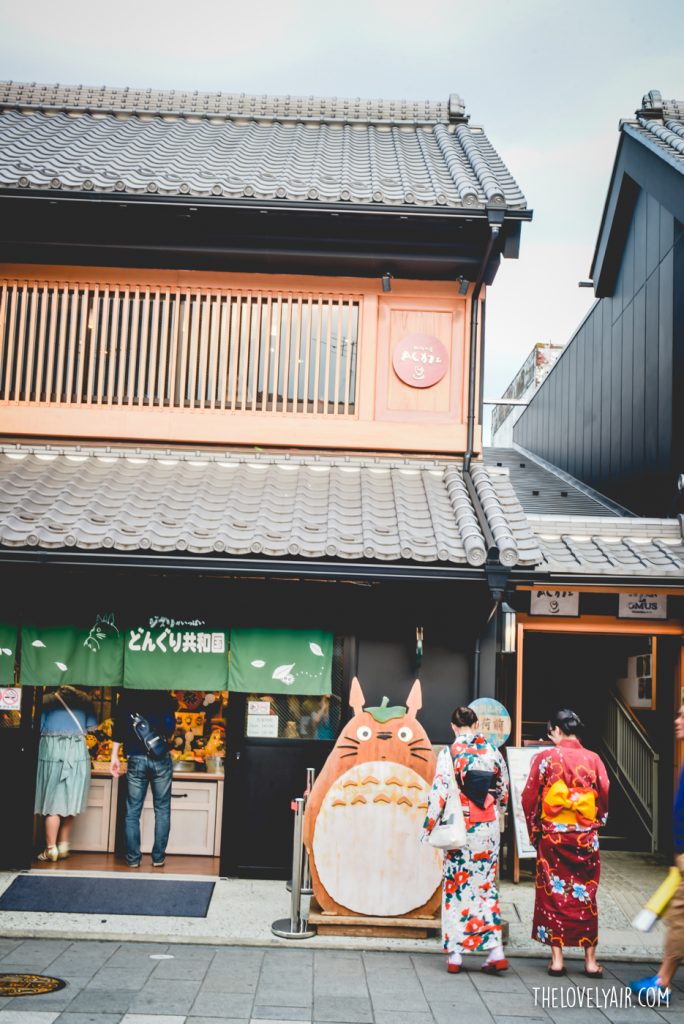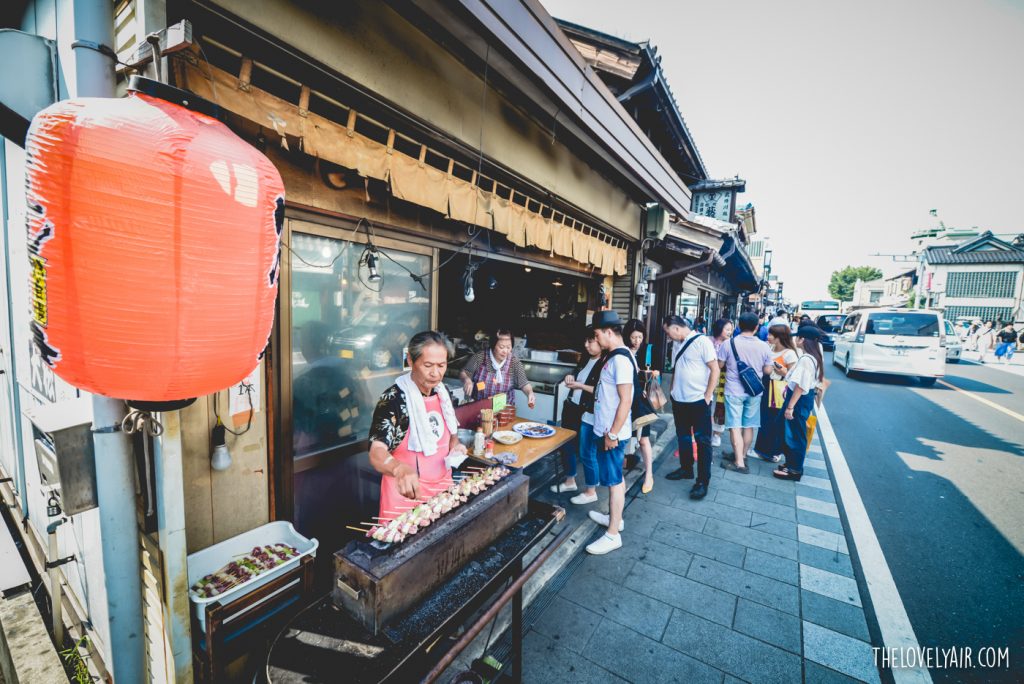 I like this meat toast shop, it also very delicious…everything is delicious.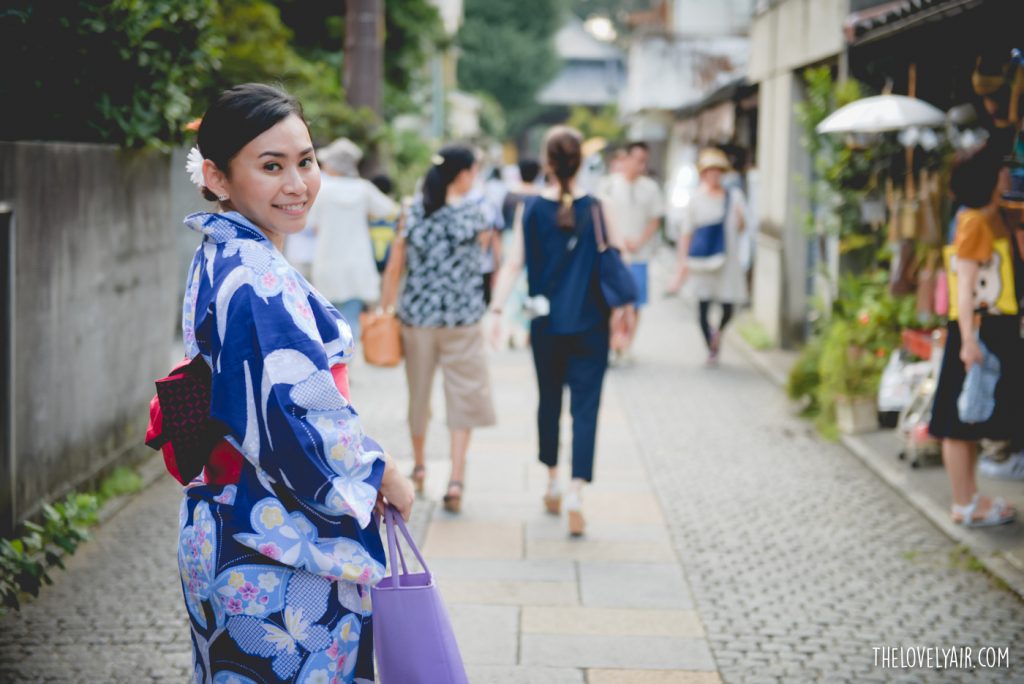 I spend 3-4 hours walking along the road in Kawagoe, another place I went to Tokinokane temple where is the bell tower. This bell tower is the landmark of Kawagoe city. Unfortunately, it closed on the day I went there.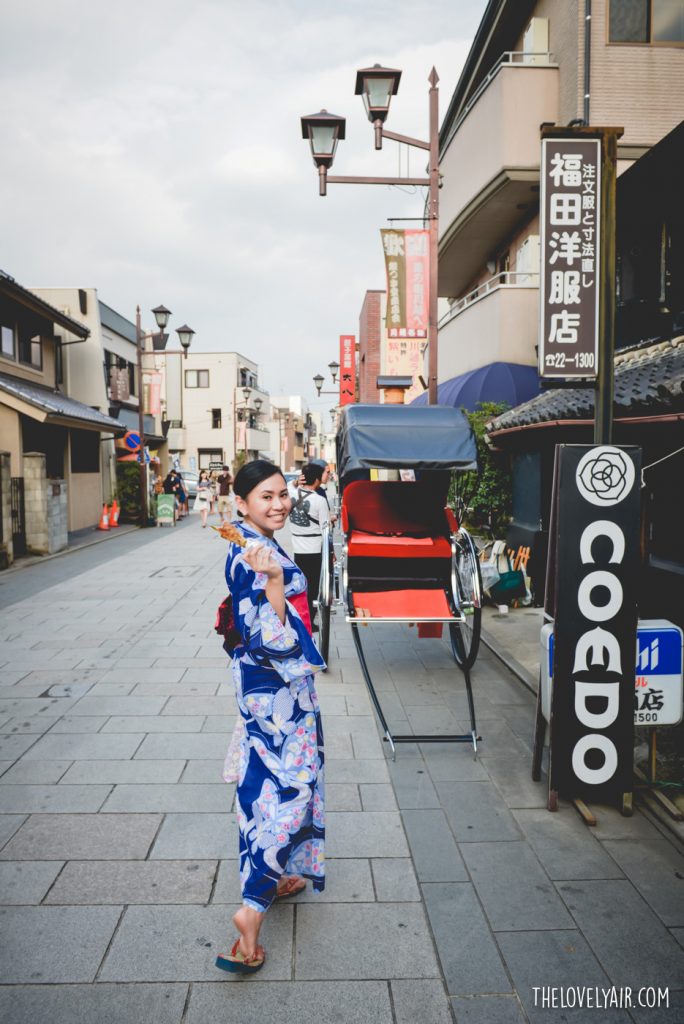 Trip for first day is quite chill and end with the wonderful feeling
DAY 2 : Tokyo → (Shinkansen) → (Nikko city) ***Start from Tokyo station or Ueno Station to Utsunomiya Station. After that change to JR Nikko Line (spend 1 and a half hour) → (Edo Wonderland)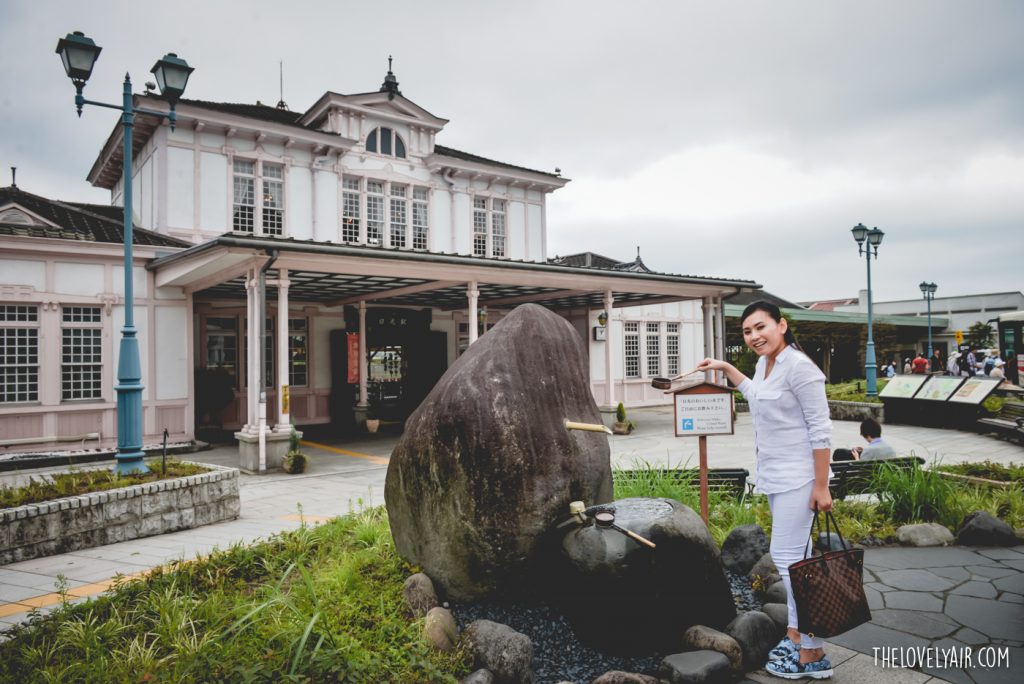 Finally, we arrived at Nikko. I went to Nikko in August that count as sumemer in Japan. In Tokyo, the weather is similar to Thailand but weather in Nikko is so nice.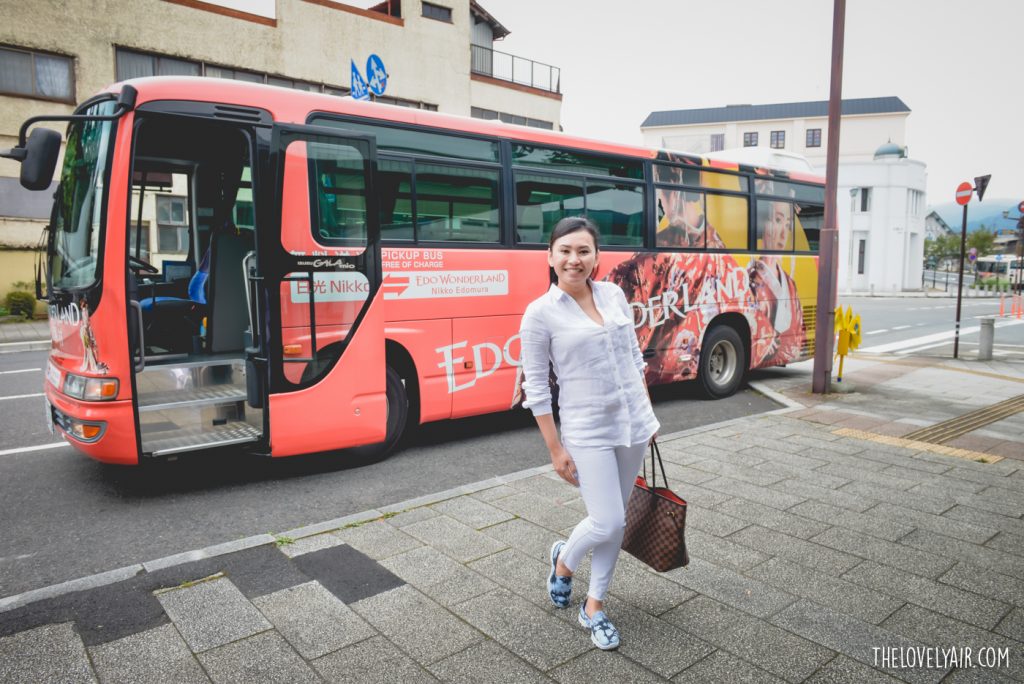 At the Tourist Information Spot, we can pick the map and bus information for checking the time. Tourist Information Spot is near the train station, you can ask staff over there. Today's plan is EDO Wonderland or the village in the Aedo decade. Let's get strated !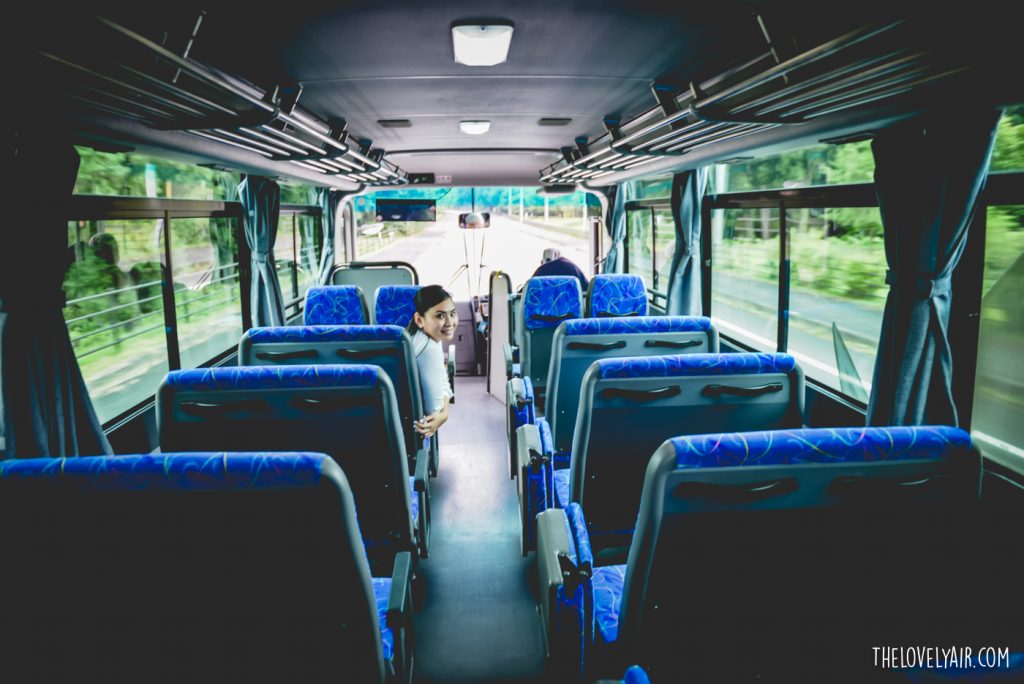 We can go to Edo Wonderland easily because there are buses for taking tourist to Edo wonderland for free. The buses has 5 rounds a day, if you plan to not have an overnight stay at Nikko.. you have to check the bus schedule to make sure that you will not missed the buss.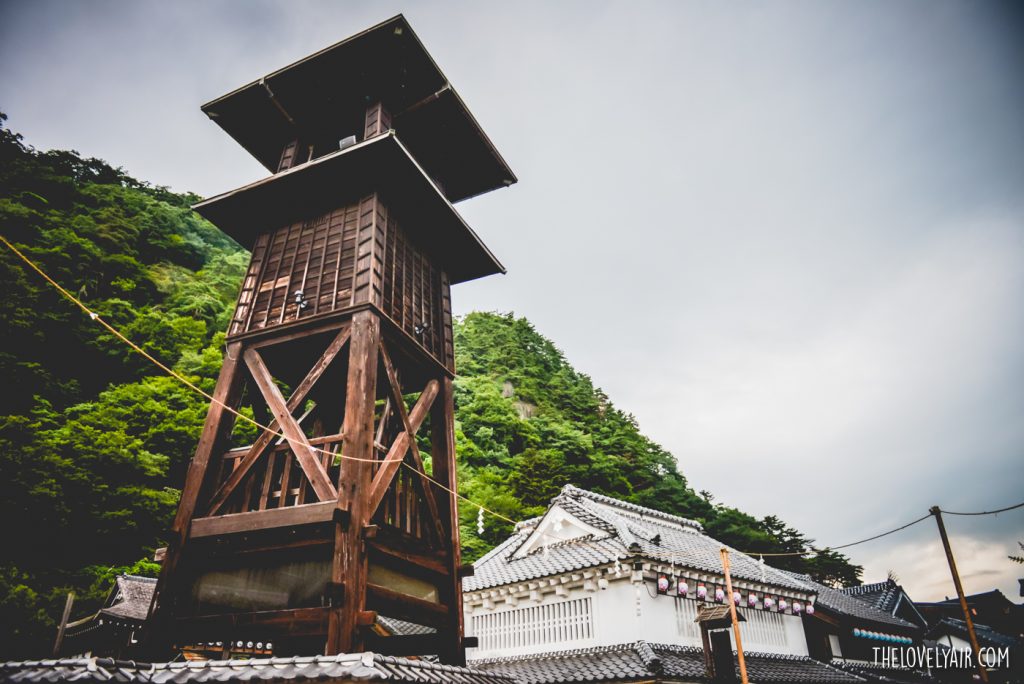 Edo Wonderland is the antique village. There are many Japanese wearing the traditional dress in Aedo era. There also has the Aedo dress rental for tourist such as Samurai and Ninja.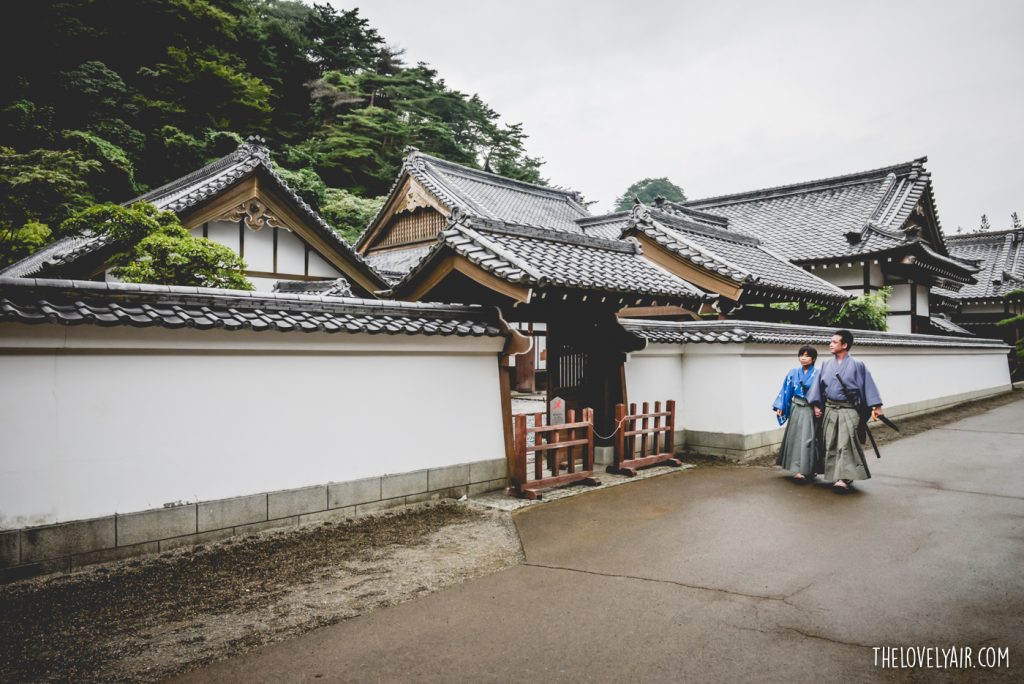 Samurai !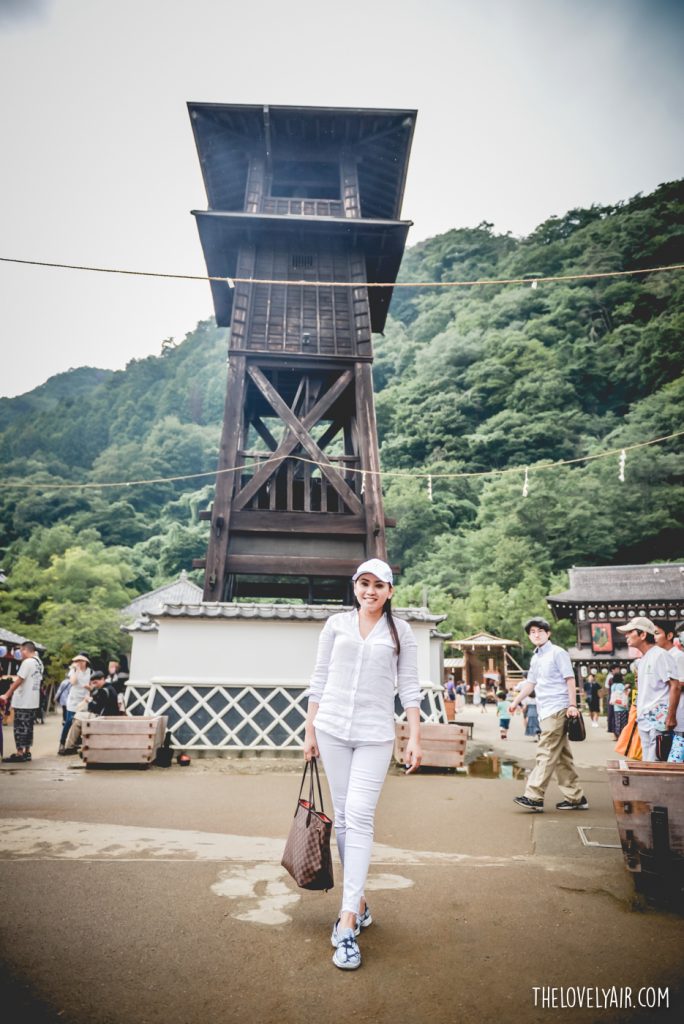 Ninja Tower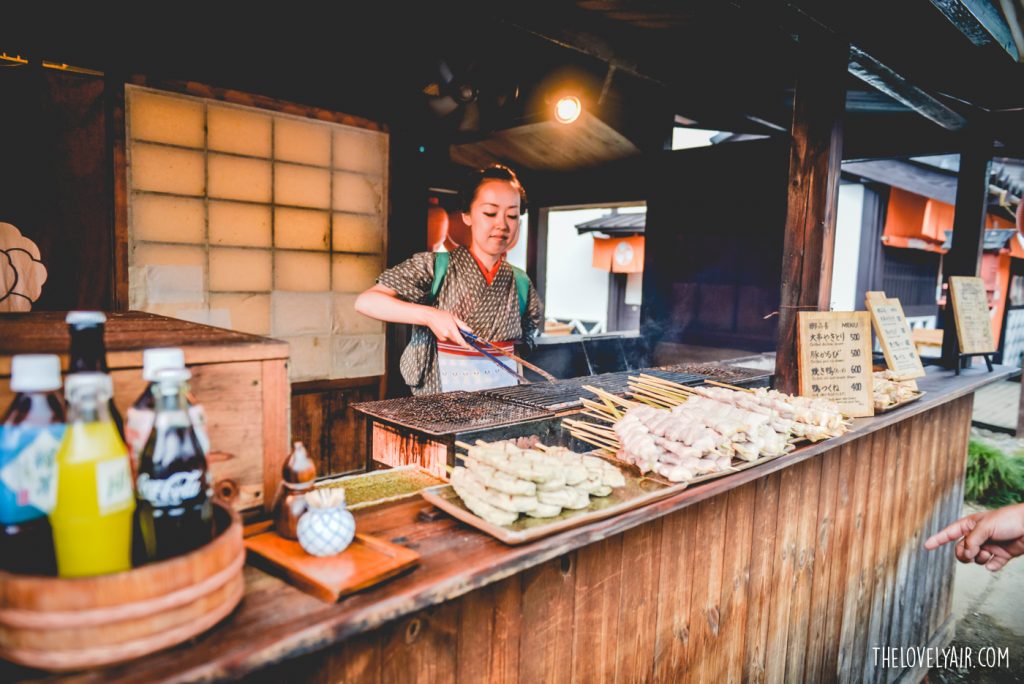 Even the waiter and waitress also wear tradition style dress. Oh! it looks like we are in the real Aedo era.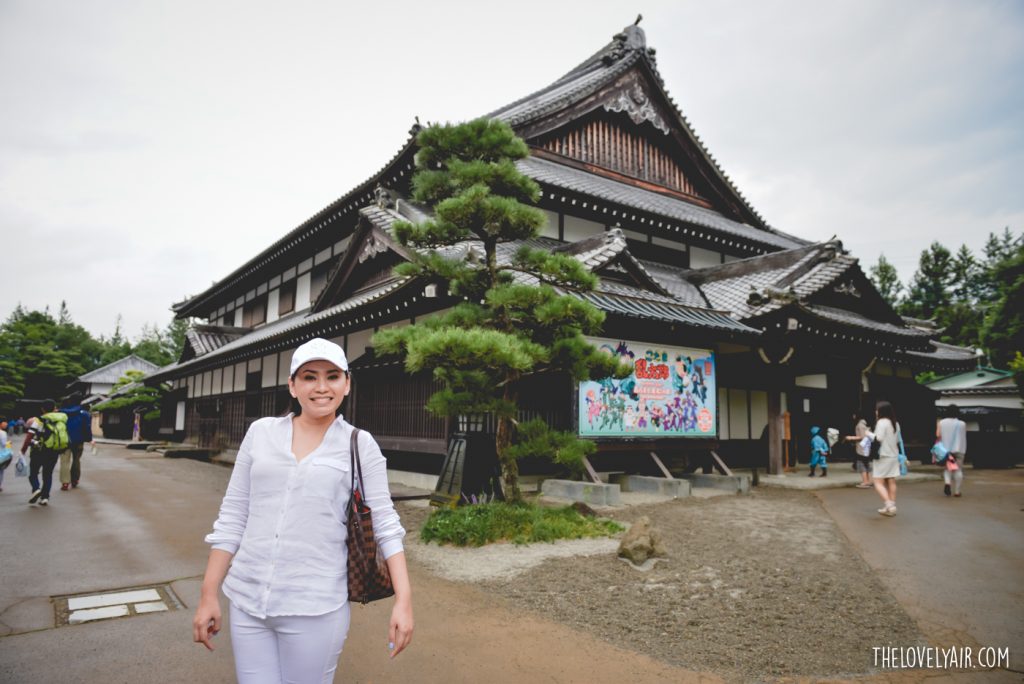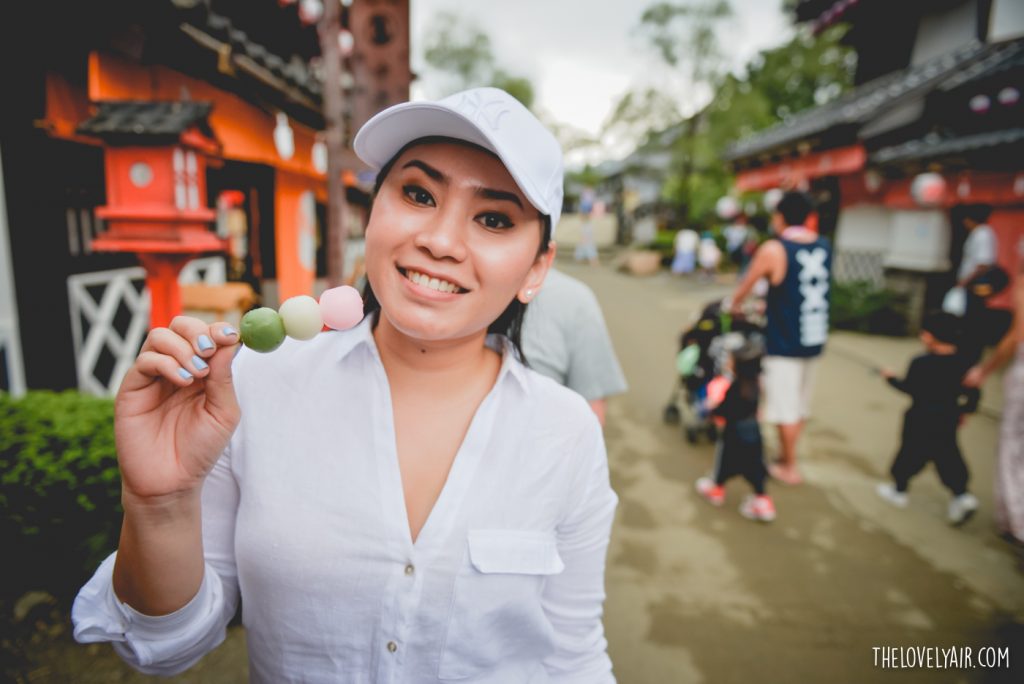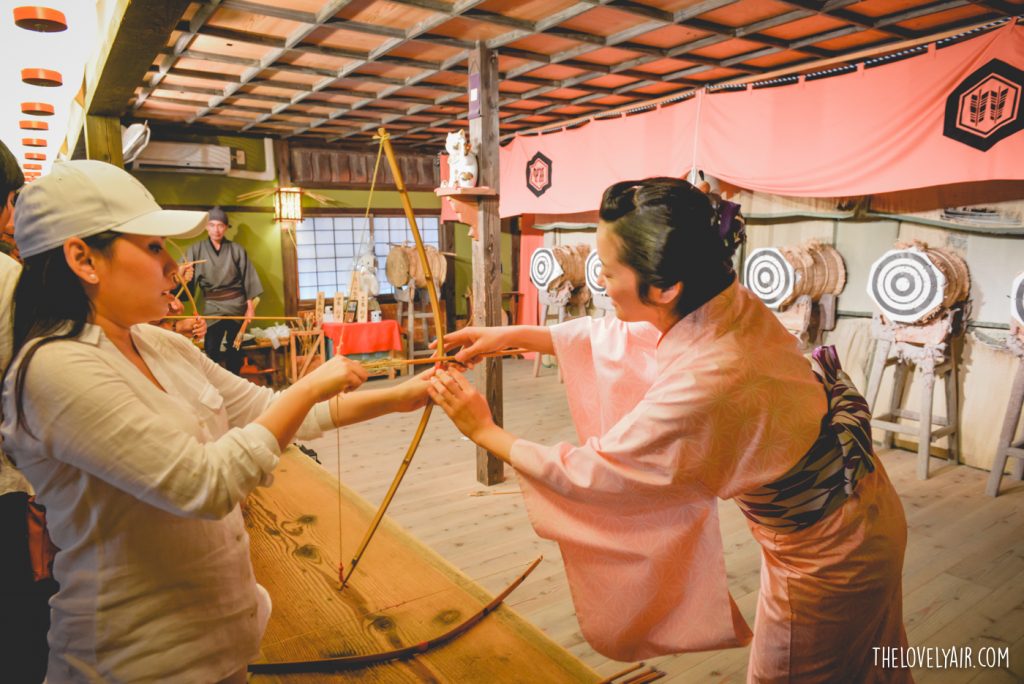 First time trying arrow shooting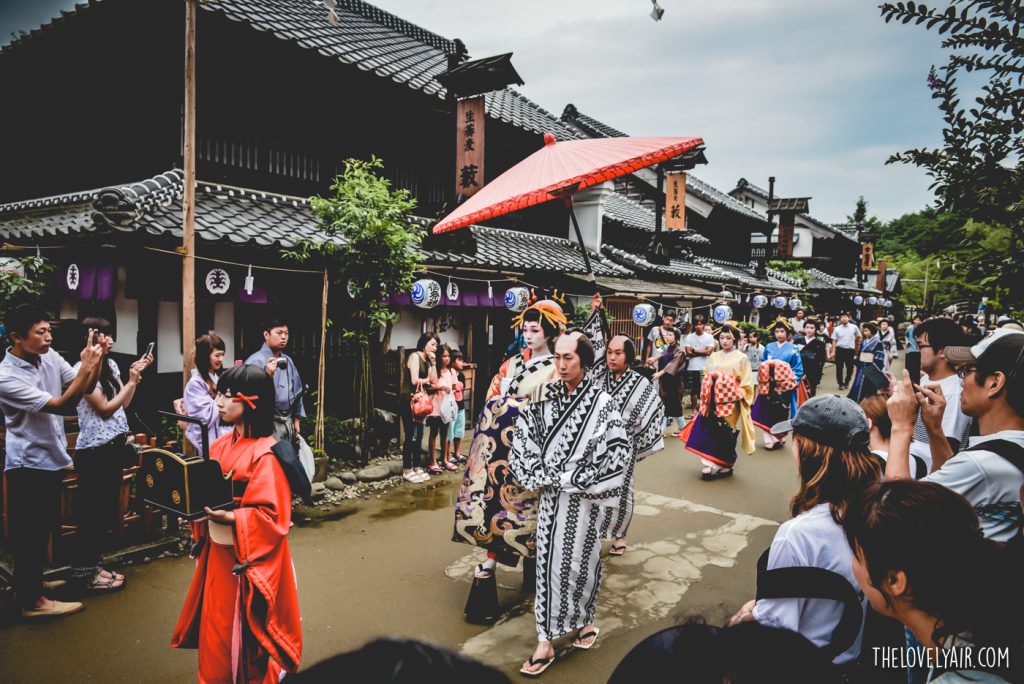 Parade show time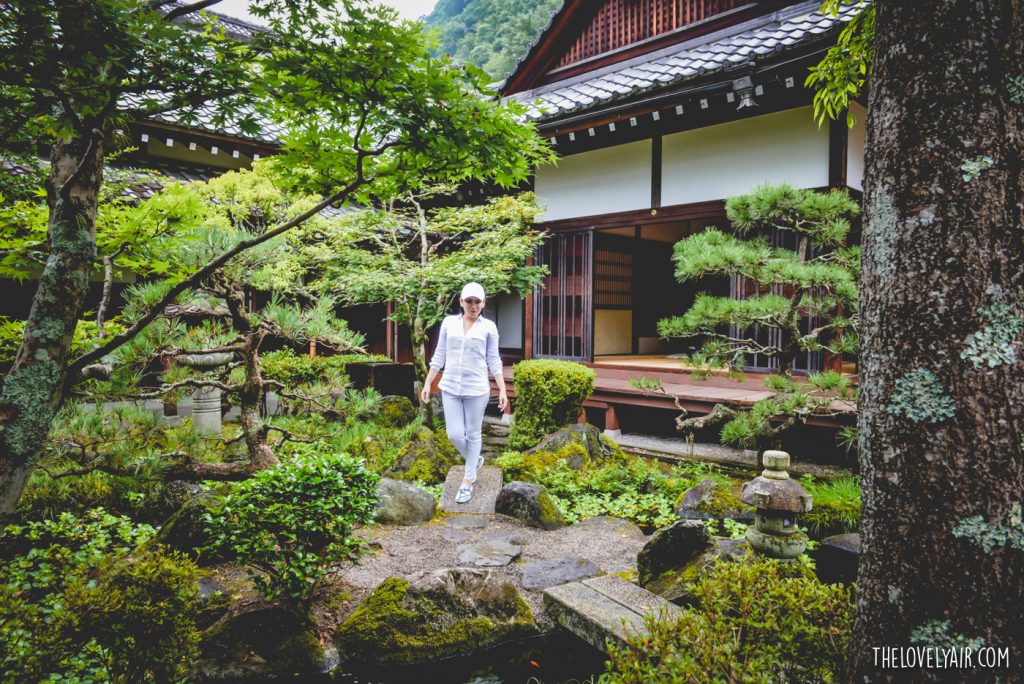 The tree in Aedo are green in Summer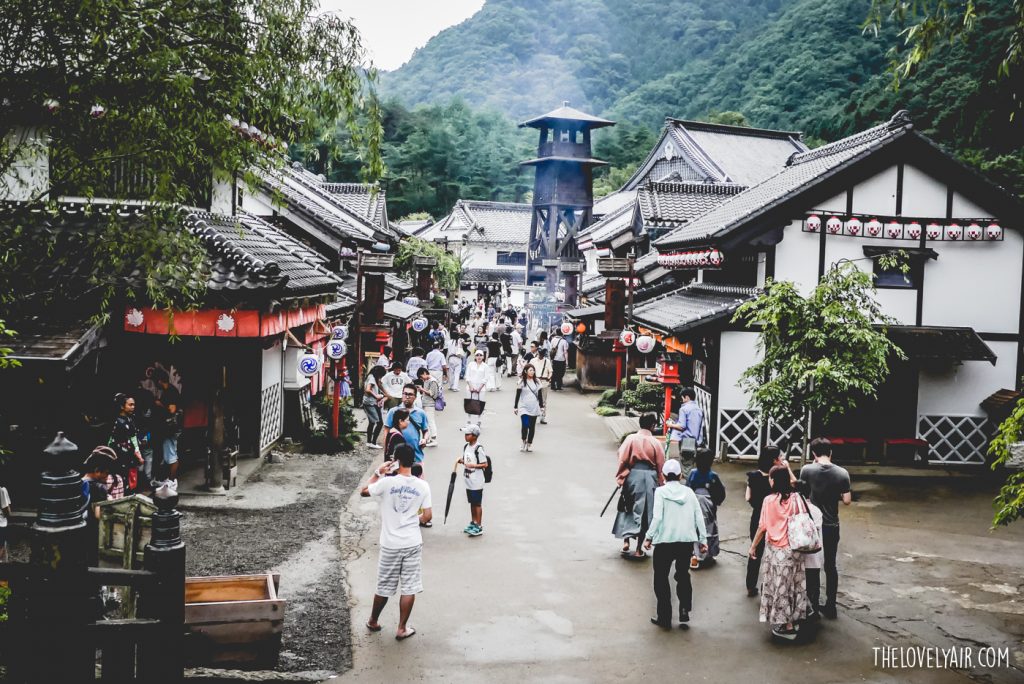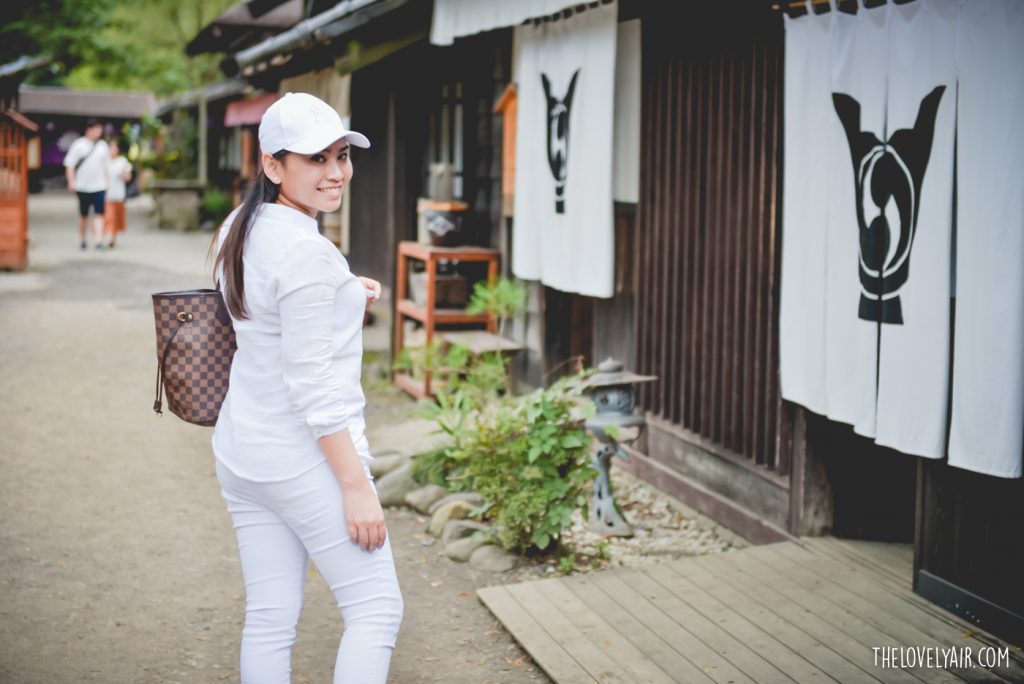 Walking in Aedo wonderland may spend a long time if you want to see all shows they have, so that, I have seen only Ninja shows because I do not stay at Nikko for overnight.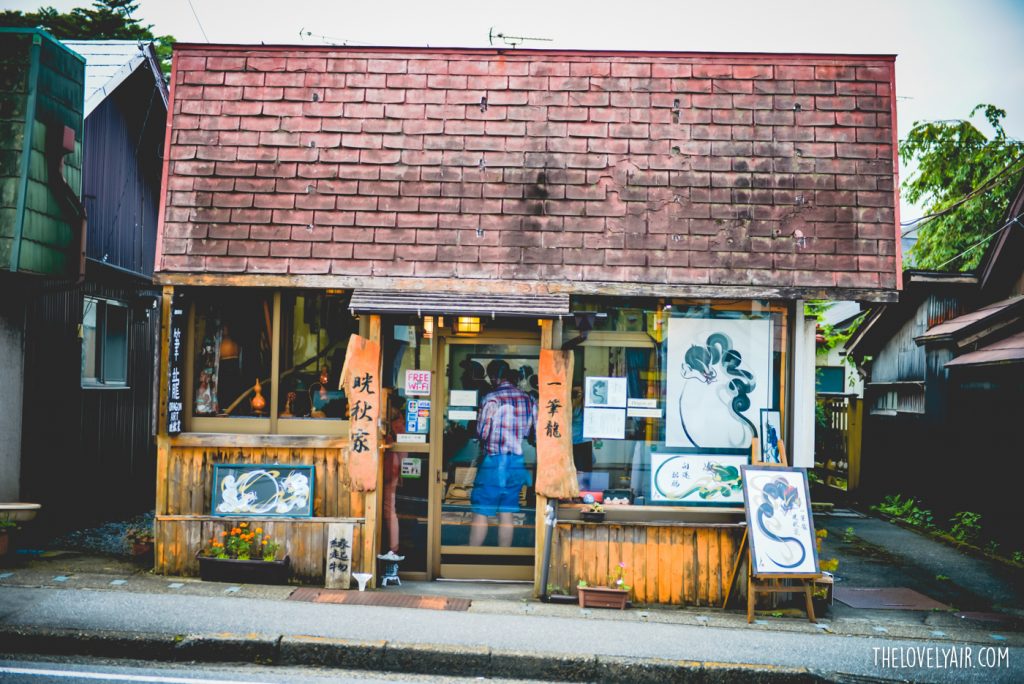 After visited Edo waonderland, I go to walk around train station.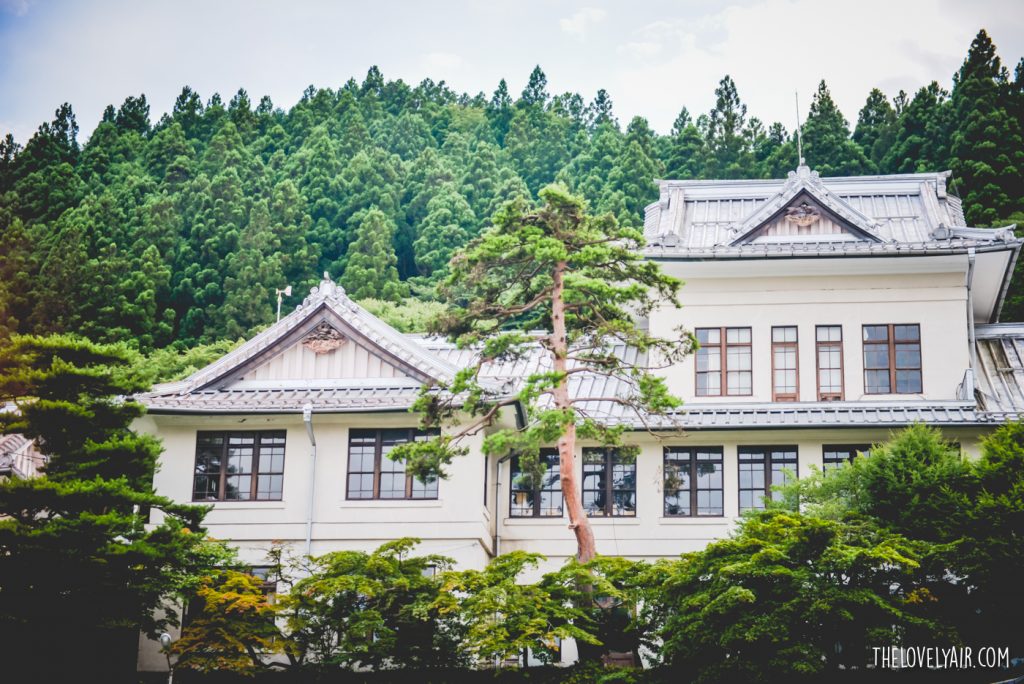 Nikko city is the heritage city of Japan. This city is full of nature and there are many traditional construction. I am so in love with this city.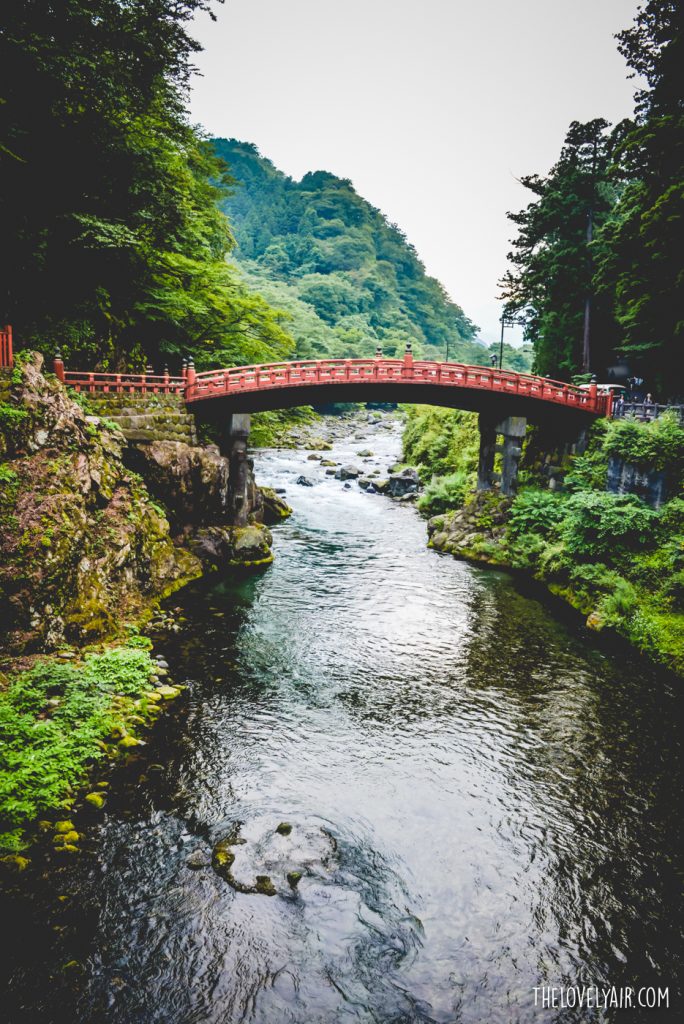 I wonder that it will so good if I stay at Nikko for overnight because there are many things to findout in Nikko. I will stay at Nikko overnight if I have a chance to come back here.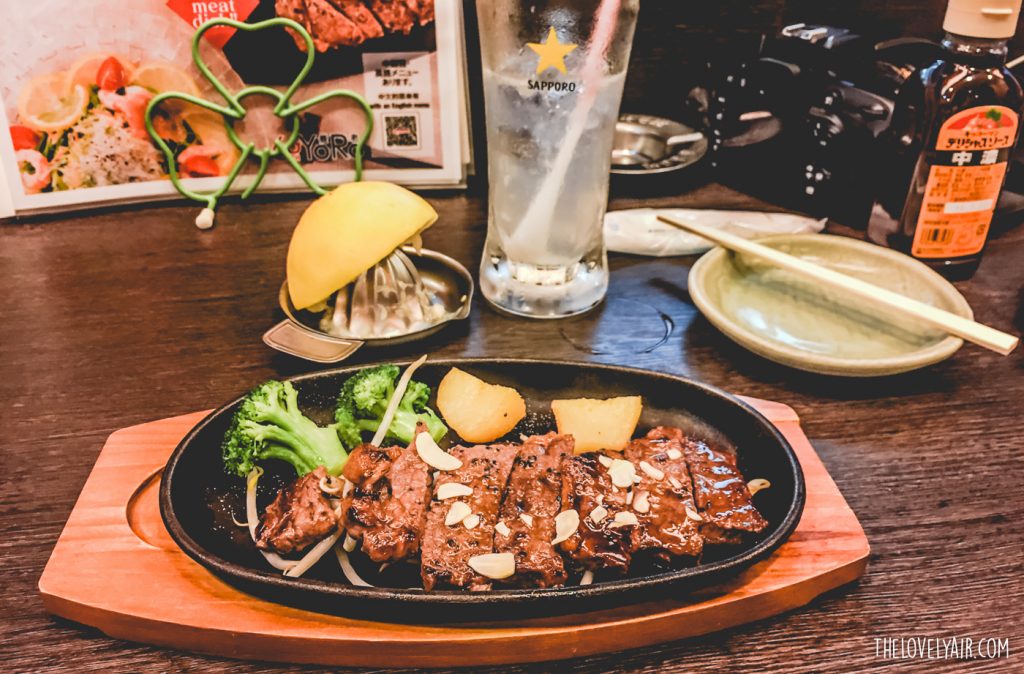 Nikko trip ended with dinner in Nikko restaurant. Our diner is stake, the meat is so soft but I forgot to take picture of all dishes we have ordered
DAY3 : (Tokyo) → (Hitachi Seaside Park)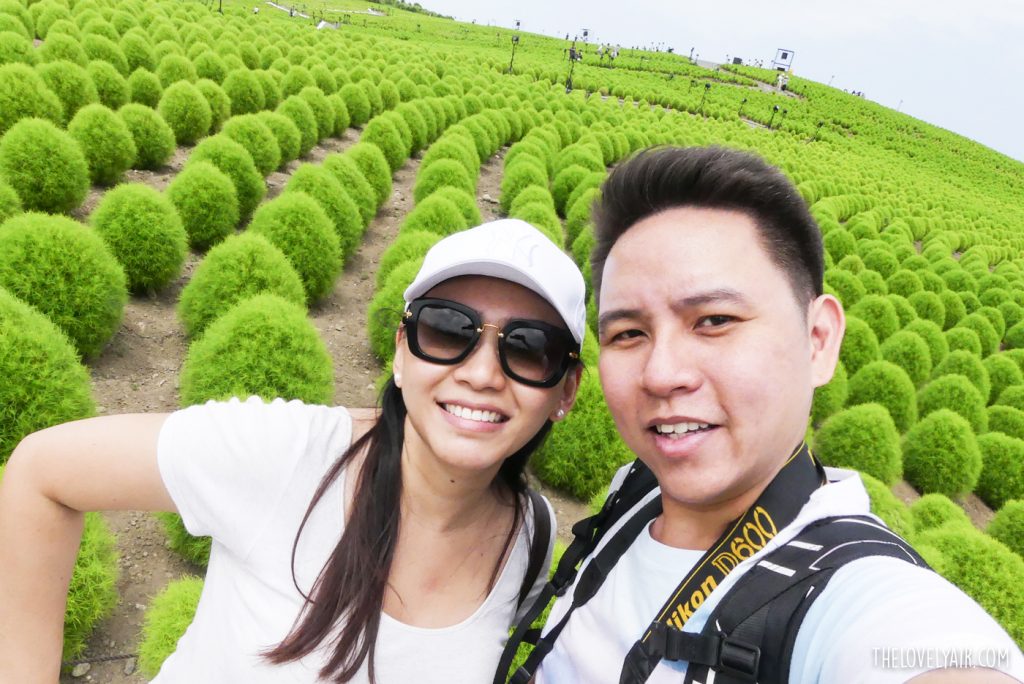 Third day's plan is Hitachi Seaside Park. This park is a huge park divided into many zones such as flower garden, activities floor and amusement park. There also have a bicycle rental for you to enjoy riding around Hitachi Seaside Park. Flowers planting here will change season by season. So that, I have a chance visited here in Summer..this garden turned to green color. If in winter, all flowers and plants will have red color..it's surely beautiful. Some season, there will be a light decorating at night.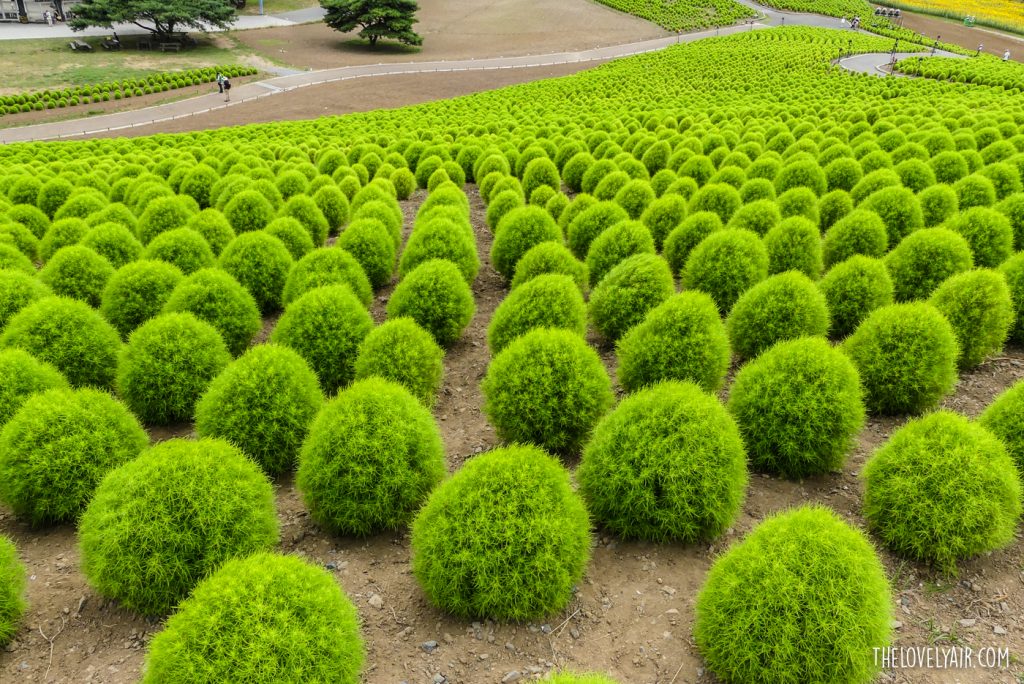 In picture is the trees called Kochia, a Kochia looks like a shrub with green color..it looks like Hairy Monster. When the wind blow, it looks cute with its circle body. Kochia will turn to red color in summer, I wonder that it will beautiful as same as this season for sure.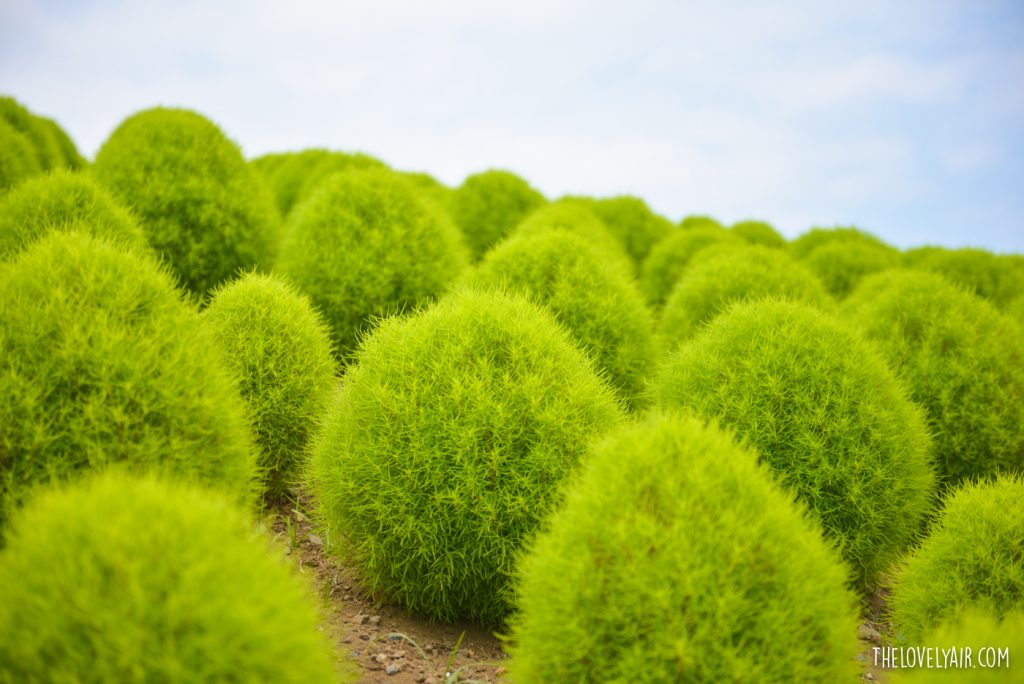 You will get a lot of pictures of here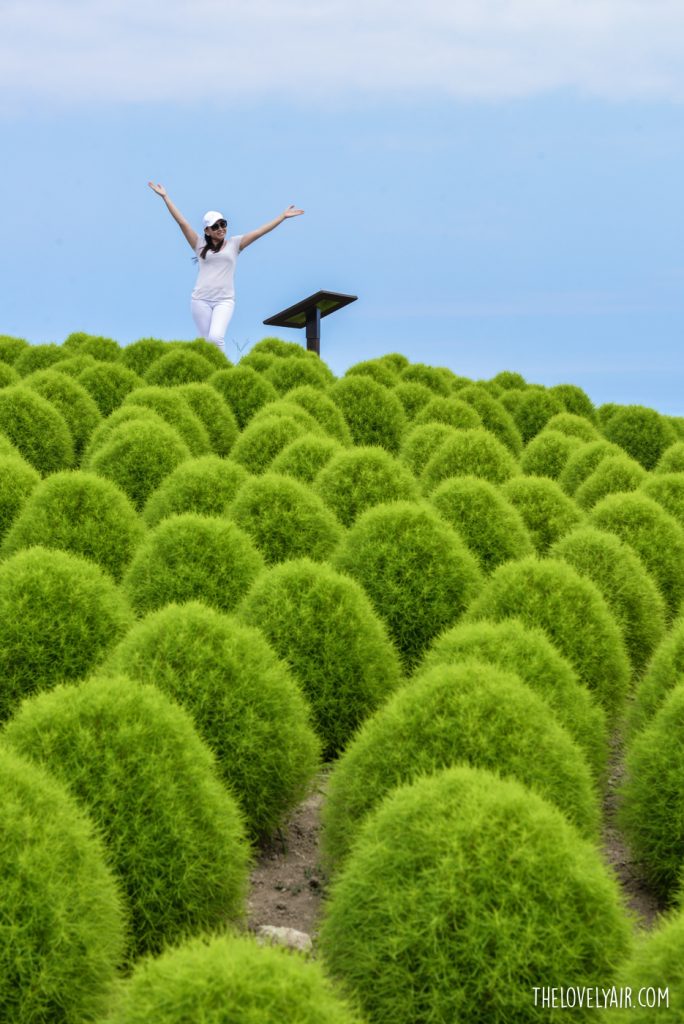 So fresh and beautiful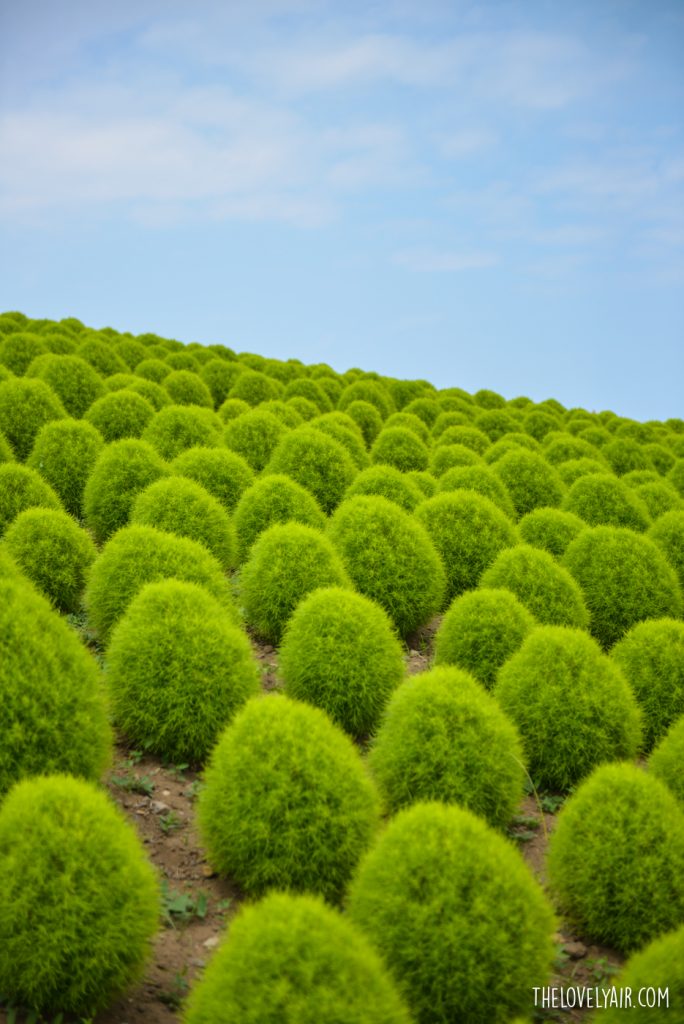 Hitachi Seaside Park is quite far from Tokyo. You have to take the train from Tokyo Station to Katsuta Station spend around 2 hours 20 minutes. After that, taking the Hitachi Seaside Park's bus costing 400 Yen for 15 minutes, you will reach the destination.
Shinjuku Station → Ueno Station → Katsura Station → Ibaraki Kotsu bus → Hitachi Seaside Park
Third day trip is so chill, I went to shopping before get back to the hotel in the evening. I am so impress with Hitachi Seaside park but it's hot
DAY4 : (Tokyo) → (Tsukiji Fish Market) → (Narita Airport)
This is the last day of our trip. I packed the luggage and checked out in the morning..but I leave the luggage at the hotel's lobby, then go to shopping and find something to eat before back to Thailand.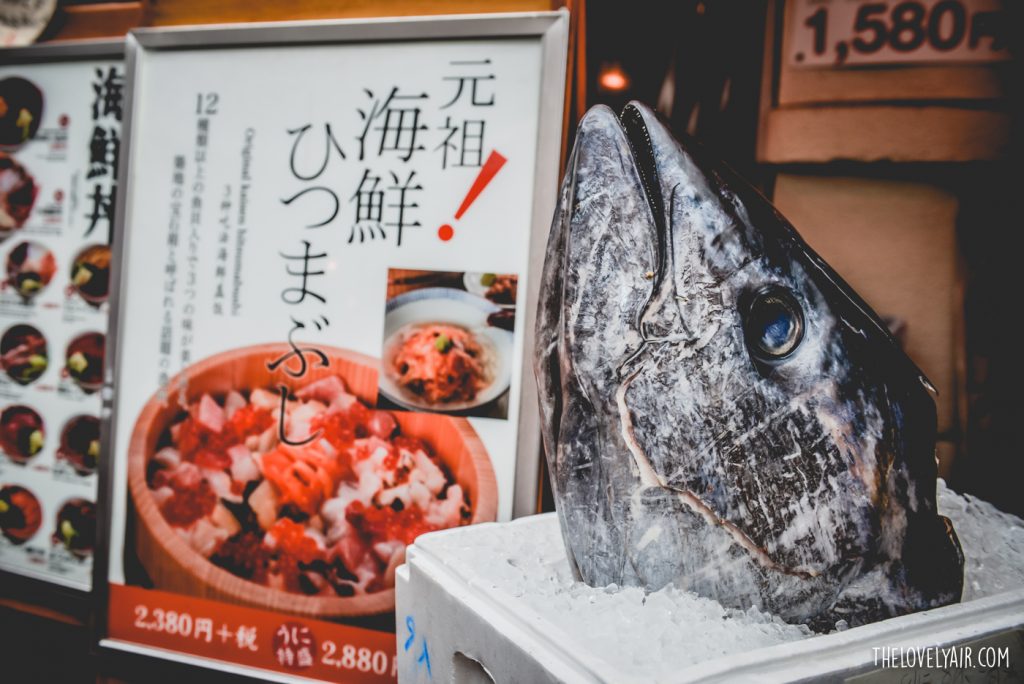 Tsujiki fish market is the destination that I never missed if I stay in Tokyo because I really like Japanese foods and sashimi.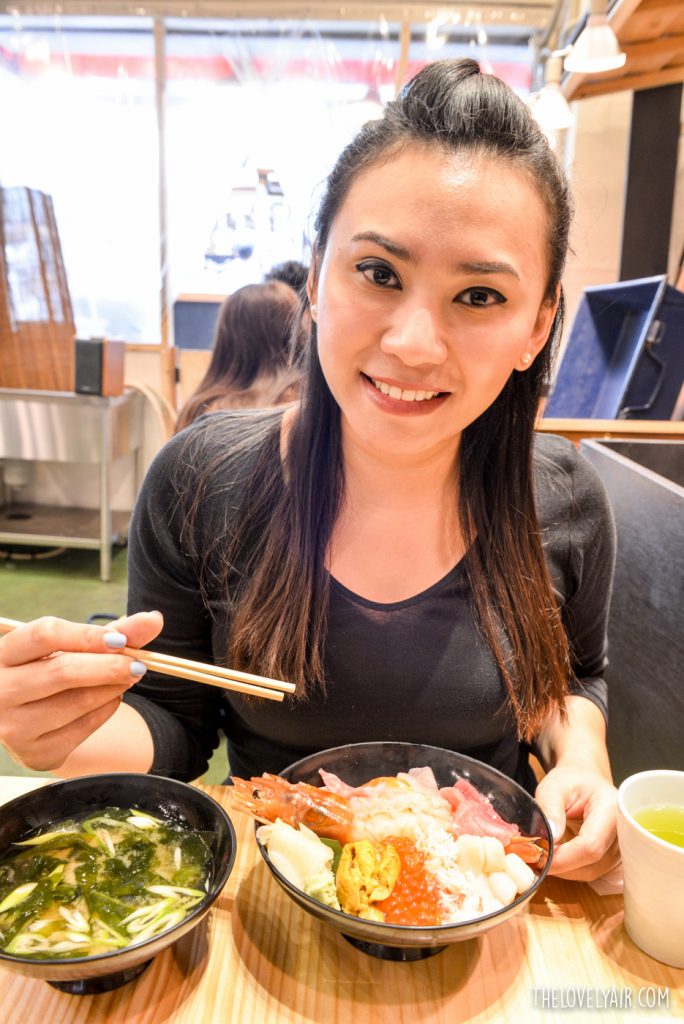 This place is recommended for Sashimi lover !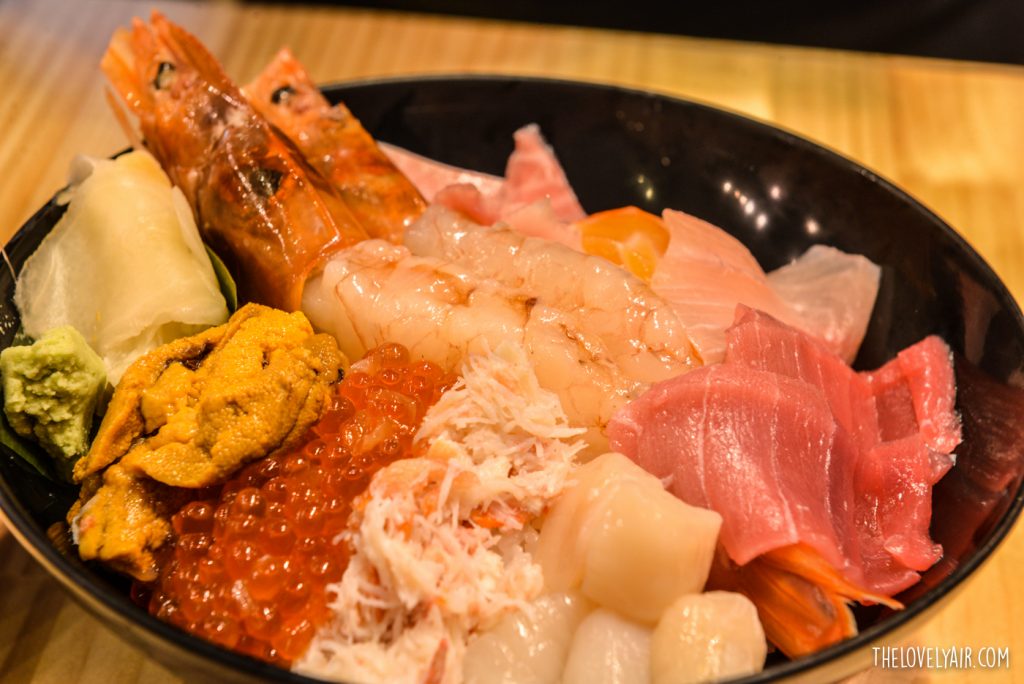 So good dish !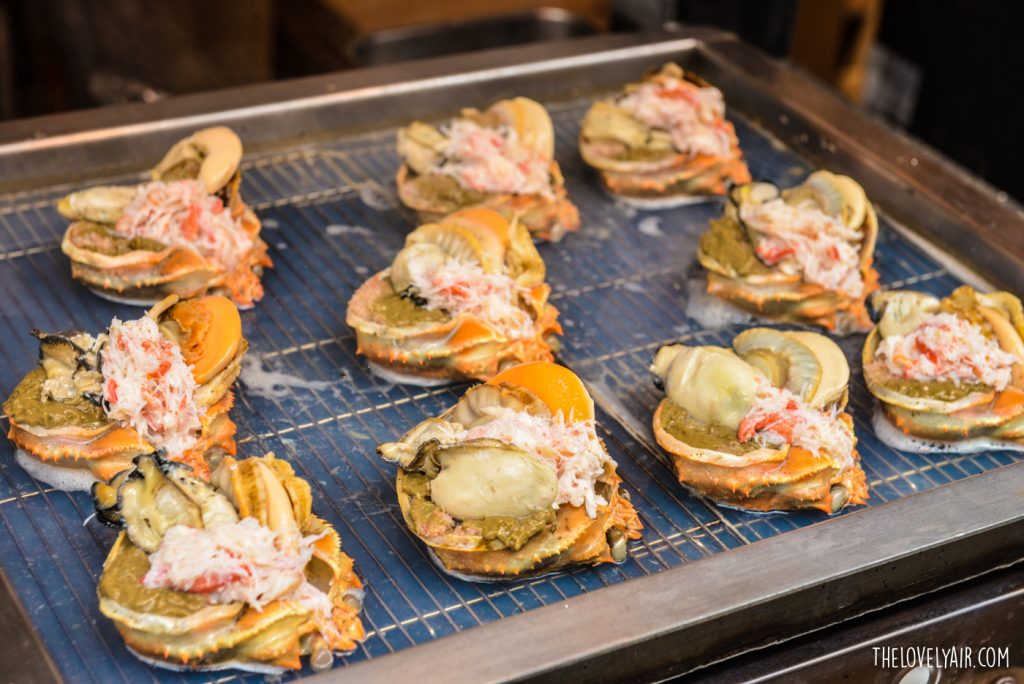 All sea foods are fresh.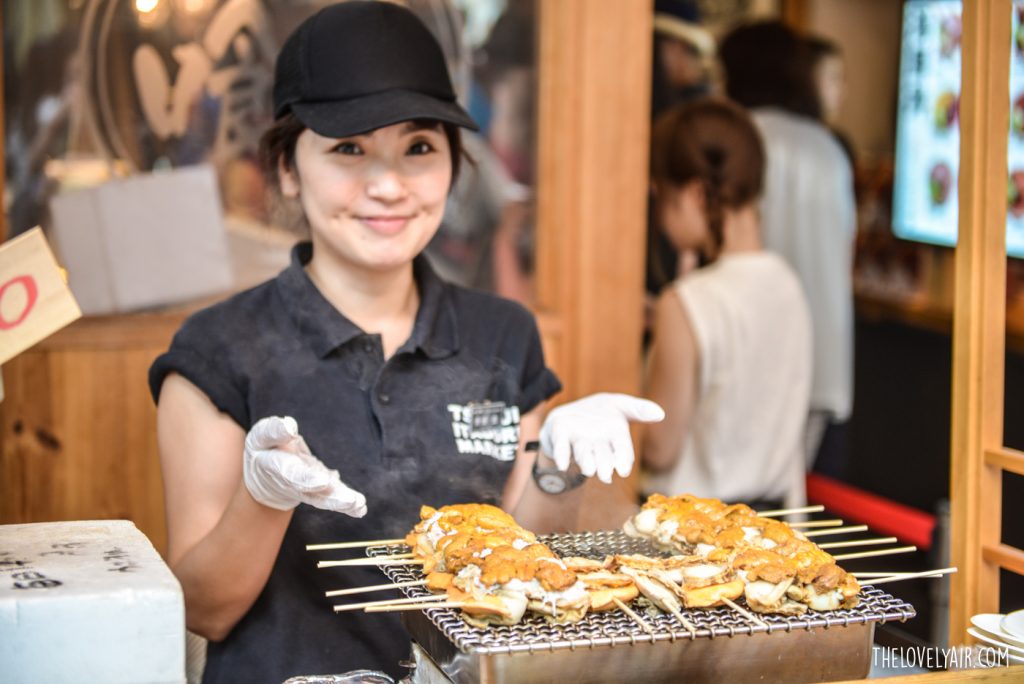 The seller is so cute. See?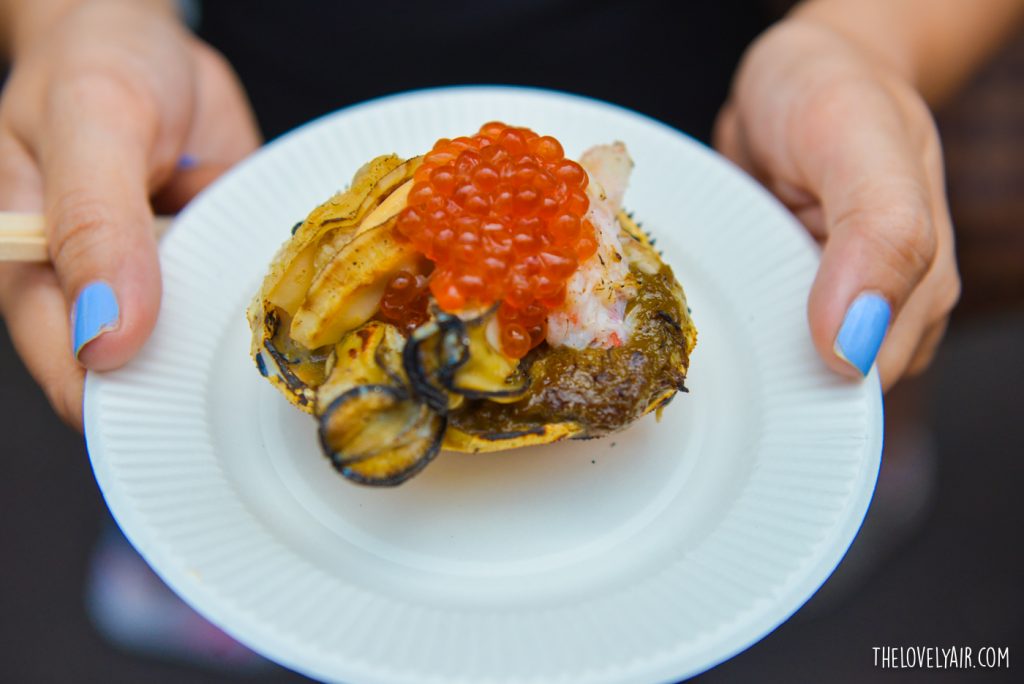 Okay! our trip was over..last but not least, I am so impress with this Japan trip but I miss my kids so much. I hope that this blog will benefit for people who have a plan to travel in Japan. If you like this blog, please give me a like, comment or share this blog. I love you..My follower